Udemy is the world's largest marketplace for online learning and teaching. With over 204,000 courses and 50+ million learners Udemy is undoubtedly a great place for you to develop, or learn new, skills.
But are there better Udemy alternatives to choose from?
Let's be clear, Udemy is a great platform. But there are sites like Skillshare, Cousera or MasterClass that may offer features better suited to your specific needs.
So in this article I'll be setting out 10 of the best Udemy alternatives together with my rationale for selecting them- based on criteria such as range and quality of courses, costs and certification,
I'll be going into some detail so if you just want the headlines, the next section is for you.
Quick summary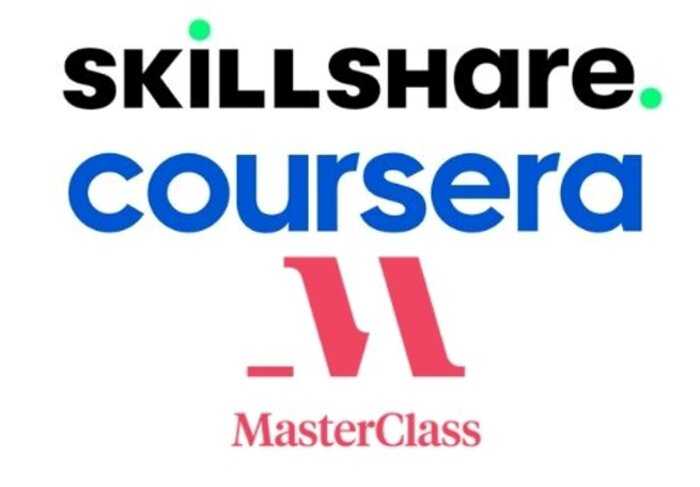 Best overall alternative – Skillshare has thousands of courses to choose from. And with a subscription you can take as many as you like – which would likely be cheaper than buying courses individually on Udemy. Skillshare also has an engaged community of fellow learners to support you in your learning. Plus it's offering a one month free membership which you can access here.
Runner up – Coursera is a great alternative to Udemy as their courses offer accredited certificates from the world's top universities and institutions. This is something that Udemy lacks. However, Coursera typically offers more academic subjects so it may miss key courses depending on your interests.
Best for globally renowned teachers – MasterClass. Like Udemy, MasterClass covers a wide range of subjects and its courses are taught by those who have achieved global recognition in their fields of endeavour. Its subscription options are incredible value, particularly if you share the costs with family or friends.
Why you should consider a Udemy alternative
Udemy is best for those who are:
Looking to develop skills in almost any discipline but not seeking accredited certification
After a one stop shop for all their eLearning needs including both professional, as well as fun and creative, topics
Wanting to take courses as they come rather than purchase a subscription
Business owners and managers looking for a wholesale way to educate their team
It is less suited to those who are:
Passionate creatives looking to engage with a community of like minded learners (Skillshare and CreativeLive)
Seeking accredited certification and keen on a more academic style of learning (Coursera and edX)
Interested in a long free trial before committing to a subscription (Skillshare and LinkedIn Learning)
Looking for an inspirational, cinematic style learning experience with global icons (MasterClass)
Seeking to pursue a career in data science (edX, Datacamp, Udacity and Pluralsight)
Focussed purely on coding (Codecademy)
Best Udemy alternatives
Below is a list of the ten best Udemy alternatives for accessing high quality online learning consistently and conveniently.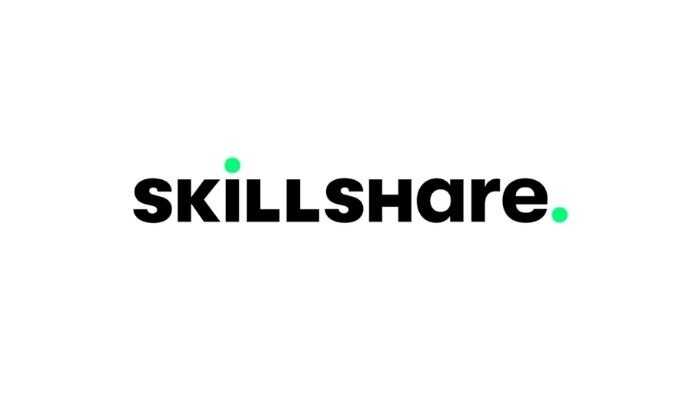 The core philosophy of Skillshare is simple: "Anyone can learn anything, at any age, at an affordable cost, anywhere in the world"
And to prove the point, Skillshare has become an education giant, offering over 35,000 courses to its 12+ million users.
The platform is renowned for its classes in creative disciplines such as Photography and Sketching, but also offers courses in fields such as Business and Productivity. Its teachers are practising creatives, experts and enthusiasts.
Skillshare works on a subscription only model. There is a monthly ($32 a month) or annual plan ($14 per month billed annually). Both give you access to the full Skillshare catalogue.
Skillshares pros
Classes typically have a great mix of practical and theory
Active community which can help to motivate and engage learners
Curated learning makes it easy to continue your learning journey without having to put too much thought into where to go next
Skillshare has a great class review system which helps the algorithm identify the best classes for you
Skillshare Perks: discounts for Adobe, Canva, Freshbooks, and more
Free trial for you to explore the Skillshare catalogue
Skillshare cons
No certification
Courses are not audited so the quality is more variable than Udemy
Why Choose Skillshare as a Udemy alternative?
One of Skillshare's greatest strengths is the opportunity it offers to engage with other learners through its active community. Skillshare is, as the name suggests, all about sharing skills and knowledge. You can upload your own work, comment on the work of others or simply start a conversation.
So if interacting with others is important to you then Skillshare offers a great alternative to Udemy.
Plus, with a subscription you can take as many courses as you like which is likely to work out cheaper than buying the equivalent number of single courses on Udemy.
Check out our Skillshare review and Udemy vs Skillshare for more information.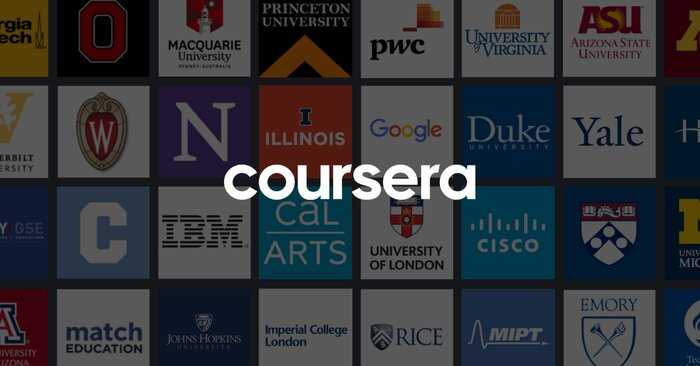 Coursera is one of the largest learning platforms in the world. It was started in 2012 by two Stanford professors with a mission to provide universal access to world-class learning.
Just seven years later Coursera achieved unicorn status (a valuation of $1bn+). In 2020 alone, it attracted as many learners as its closest competitor did in its entire existence.
Today, Cousera has 92 million registered users and is partnered with 250+ leading universities and industry educators to offer over 7,000 courses and degree programs. Much of its content can be accessed completely free.
Coursera Pros
Teaching from leading academics, Nobel prize winners, top authors, c-suite executives and leaders in their respective fields
The chance to earn a certificate accredited by one of the world's top organisations
Lots of free content for you to sample risk free
Well structured and resourced courses
Huge catalogue of courses
Prestigious education at affordable prices
Learn offline
Coursera Cons
Confusing pricing structure and free content not always easy to find
Fewer courses in humanities and data science than its rival edX
The strong focus on professional training make it less appropriate for creatives, hobbyists, or those interested in personal development
Why choose Coursera as a Udemy alternative?
The main reason for choosing Coursera as an alternative to Udemy is that it offers fully accredited certification from the prestigious institutions which provide its courses.
It is also strongly focussed on professional and career development so if you are seeking to learn in order to pursue a promotion or career change, Coursera is definitely worth your consideration.
You can take over 2,000 courses for free and pay for certification later, so you can explore the platform thoroughly without making any financial commitment
For more granular detail read our Coursera, Coursera vs Udemy and Coursera certificate articles.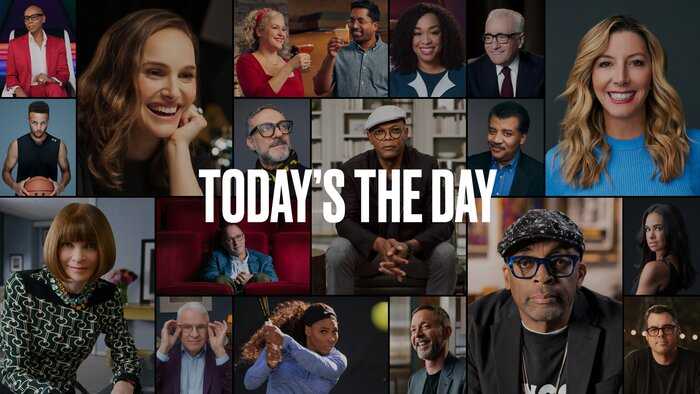 MasterClass was launched in 2015 with a simple idea: Everyone should have access to genius. Its 150+ MasterClasses are available in 11 categories and are taught by globally acclaimed icons in their fields of expertise.
So with MasterClass you can step into Gordon Ramsay's kitchen, go behind the scenes with James Cameron, write a thriller with Dan Brown, or take to the mat with Simone Biles.
MasterClass is renowned not only for the calibre of its instructors, but for its cinematic production values and the way it uses storytelling to create a connection between the instructor and you, the audience.
In addition to its 150+ on demand MasterClasses, the platform also offers time bound, project led sessions which you take with a community of fellow students.
There are three ways to access MasterClass. Through an individual subscription ($15 per month), by sharing the cost with a friend ($20 per month) or up to 6 family members ($23 per month) All are billed annually.
MasterClass pros
Learn from the best with passionate, revered and accomplished teachers
Wide range of choice from a large library of classes
Affordable and with multi user options
Access to sessions you join with a cohort of fellow students
High production values and immersive content that's engaging and fun
30 day no quibble refund policy
MasterClass cons
No free classes – though you can sample classes for free
No certificates of completion
Why Choose MasterClass as a Udemy Alternative?
Above all, MasterClass is famed for its cinematic production values and the immersive, inspirational experience of learning from an iconic celebrity.
If that sounds appealing to you, MasterClass is absolutely worth a visit. Especially as it is more affordable than most eLearning platforms – even more so if you join with friends or family. And with a no quibble 30 day money back guarantee (which we've put to the test) you have nothing to lose by giving it a go.
For more information on MasterClass check out our MasterClass, MasterClass Sessions and Best MasterClass reviews.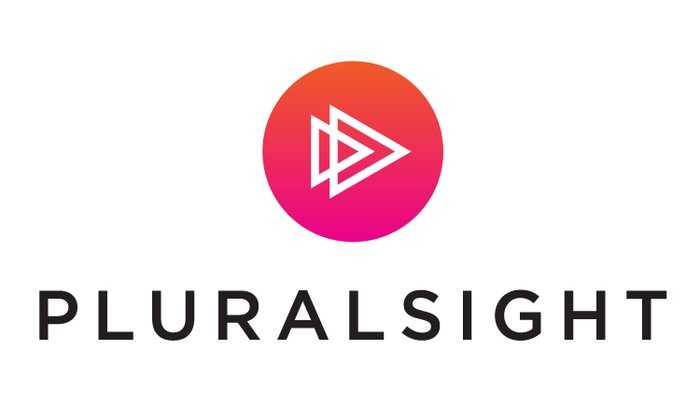 Pluralsight was founded in 2004 by Aaron Skonnard and a range of other tech professionals. It has over 7,000 courses in its library taught by 1,400+ subject matter experts.
The company is aimed at providing training in the tech skills of tomorrow to both individuals and businesses. Topics include cyber security, IT ops and software development.
You can purchase a standard subscription which provides access to the Core library of 2,500+ courses. This is either $29 a month or $299 up front for the year.
You can also gain access to the Expanded library of 7000+ courses with a premium subscription. This is $45 per month or $499 up front for the year.
Pluralsight pros
Comprehensive range of tech courses
Free skill and role assessments
Highly qualified instructors
Equips you for the changing world and job market
Additional learning support including Lab and Pathways
Free 10 day or 200 minute trial (whichever comes first) to give you a good taste of what the platform has to offer
Good email and phone support
Allows you to learn offline and on the go
Pluralsight cons
Focussed purely on tech based subjects
No free content (other than what you can get through in the free trial)
Why Choose Pluralsight as a Udemy Alternative?
If you're interested in acquiring the skills you need for the jobs of tomorrow but you're not sure where to start, Pluralsight could be a great alternative to Udemy.
Pluralsight allows you to take skill and role IQ assessments up front at no cost. These will assess your aptitude for the relevant skill and suggest courses that suit your current level and will help you progress and develop further.
If you feel you could benefit from that kind of guidance then Pluralsight is definitely worth your time and attention.
You can read more about Pluralsight here or read our direct comparison, Udemy vs Pluralsight.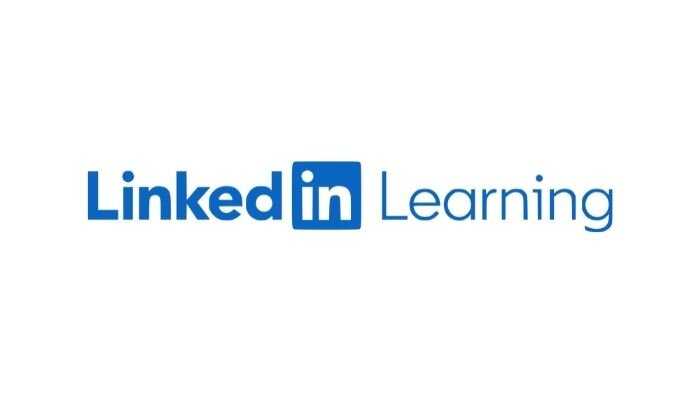 Launched in 1995, LinkedIn Learning is one of the biggest open online course providers to date.
The platform boasts 27 million+ users. It offers 16,000+ courses in 30+ categories from industry experts to help you grow your professional and creative skill set.
It offers two subscription options. There is a monthly subscription at $39 per month or a yearly subscription at $24 per month (billed annually). You can also purchase courses individually from around $38.
LinkedIn Learning pros
Learn from highly rated instructors with real-world experience
Chance to earn and display a LinkedIn Learning certificate
Broad scope of topics to choose from
One month free trial giving you plenty of time to decide if the platform is for you.
Ability to download courses to the mobile app for offline viewing on the go
LinkedIn Learning cons
Certificates are not accredited
Big focus on business and technology topics
Why choose LinkedIn Learning as a Udemy alternative?
LinkedIn offers the opportunity to explore the platform for a full month before parting with any money.
If you want a real taste of what a platform is like before committing yourself to purchase, then LinkedIn is definitely a platform you should try. Don't forget to cancel your subscription before the end of the free trial if you decide the platform is not right for you.
You can learn more about LinkedIn Learning from our review of the platform and our articles best LinkedIn Courses and Udemy vs LinkedIn Learning.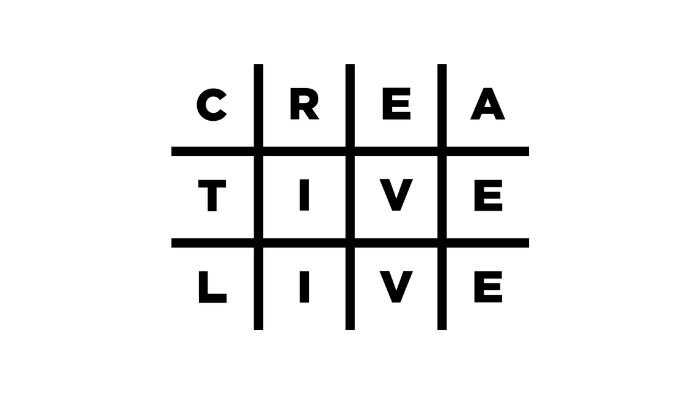 Creative Live was founded in 2009 to provide access to creative education and workshops for a community of passionate and ambitious individuals. Today they have 2000+ classes, more than 700 worldwide instructors, and 10 million+ students.
The focus of the platform is on helping creative professionals succeed in their endeavours. Either by instilling them with the business savvy needed to thrive, or by developing the practical skills relevant to their particular creative industry.
The platform provides a range of services from live-streamed masterclasses to longer and more comprehensive courses. You can choose to improve the skills you already have or learn something completely new!
CreativeLive has three subscription plans. The best value is the annual Creator Pass at a cost of $149 up front (only $12 per month)
CreativeLive pros
Great variety of courses with over 2000 classes to choose from
Learn from top notch instructors including world-class creatives, cultural icons like Tim Ferriss, and Pulitzer Prize winners
Exclusive conferences and livestreams
Download classes for offline viewing
Goal setting and learning paths
Support from the CreativeLive community of like minded individuals
CreativeLive cons
Why choose CreativeLive as a Udemy Alternative?
If you're a creative professional wishing to take your skills to the next level, turn a hobby into a business or boost your existing commercial success, then CreativeLive has more to offer than Udemy.
Whilst there are courses on Udemy in the creative arts, these are far and few between. And are likely to be rather more dry and academic than anything you will experience on CreativeLive.
Plus there's the added bonus of being able to interact with a creative community and take part in live master classes and conferences.
So if creativity is your thing and you would like to engage with others who feel the same way, CreativeLive is definitely worth exploring.
Check out our CreativeLive review for further details.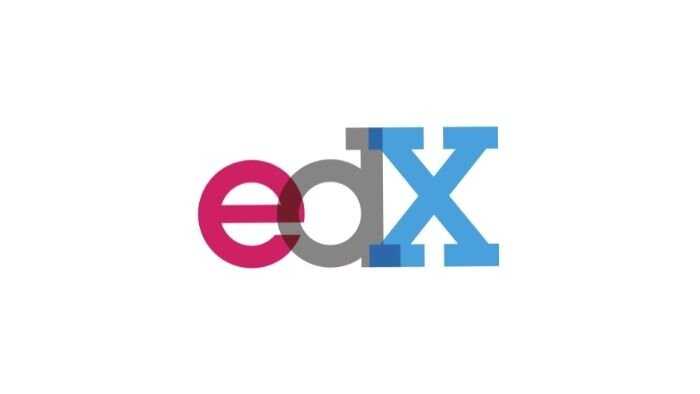 Like Coursera, edX is partnered with leading institutions and universities to offer world class open access education online.
The company was founded in 2012 thanks to collaboration between MIT and Harvard
More than 160 other institutions have since come on board with edX and it now has 100 million enrollments and offers 3,500+ courses across 30 subject areas.
Many of its courses can be taken for free without certification.
If you wish to receive an accredited certificate course charges vary from around $50-$300. Programmes up to Master's level are also available.
edX pros
3,500 courses across a diverse range of subjects
Teaching from award winning academics from the world's best universities, many of whom hold Nobel Prizes
Thousands of free classes with the option to pay for a certificate
Classes are extremely comprehensive and taught with an impressive mix of audio, visual and textual teaching styles
Certificates are accredited by the partner universities and institutions
edX cons
The edX website is a little less easy to navigate compared to its rival, Coursera
Why choose edX as a Udemy alternative
If you are interested in accredited certification from prestigious institutions, edX is worth considering. The key difference between it and its closest competitor, Coursera, is that it offers more courses in the humanities and natural sciences.
So if you are more interested in those subjects, value certification and enjoy a structured academic approach, then edX is definitely worth considering as a substitute for Udemy.
Find out more about edX in our edX review.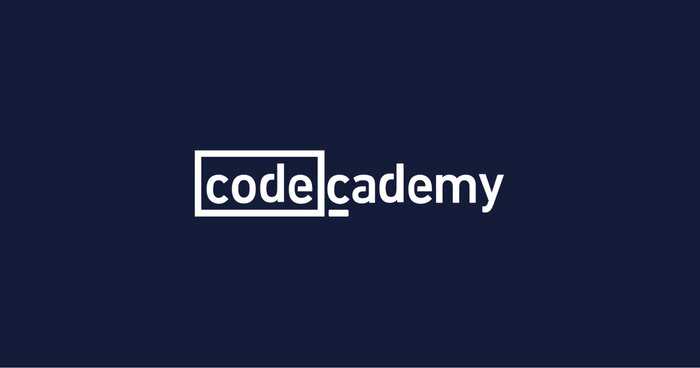 Codecademy, as the name suggests, is an online learning platform that specializes in offering courses which teach coding.
Its courses cover 14 different programming languages and are designed to target the full range of abilities. So whether you're at the start of your coding journey, want to learn a new language or hone your existing skills there is something for you on Codecademy.
There are two ways to experience Codecademy. You can either take advantage of the free basic plan, or purchase the paid pro plan which gives you full access to everything the platform has to offer. This includes peer support and certificates of completion.
Codecademy pros
A free basic plan giving you access to a range of lessons and daily tasks
Offers courses for all skill levels including new starters
14 programming languages are taught, including HTML, Javascript, Python and C#
Strong community to support you in your learning
Enables you to create a portfolio of projects to showcase to potential employers
Codecademy cons
Certificates of completion are not accredited
Why Choose Codecademy over Udemy?
Whilst Udemy does offer courses in coding, if coding is what you want to focus on then a specialist platform is certain to have more to offer.
Regardless of where you are on your coding journey, Codecademy is specifically designed to meet everyone's coding needs. From entry level courses that make coding fun and accessible for beginners, to advanced courses that will fine tune your existing skills.
And Codecademy also provides career and skill path programs thereby helping you to begin, or progress, your coding career.
So if coding is your thing, Codecademy has you covered. For more granular detail read our article, Udemy vs Codecademy, which is better?

With over 9 million users across 180 countries, Datacamp is one of the fastest-growing and most popular ways to learn about data science.
Datacamp aims to close the data gap within companies and between groups across the world by making access to data skills available to everyone.
With 9 million learners, 350+ interactive courses and over 2000 parent companies, Datacamp is one of the best ways to become equipped with the data science skills you need for the changing world of today.
You can purchase individual courses from Datacamp or Skill and Career Tracks. These are made up of a curated mix of courses to help individuals gain everything they need to follow a specific career path. You can also purchase an annual subscription for $224 per year which gives you access to everything the platform offers.
There are also live events and a wide range of tools for you to practice your skills with – including competitions, projects and assessments.
Lastly, Datacamp allows you to learn for free. If you choose this option you'll be able to access a number of introductory courses in full, and the first chapter of every major course at no cost.
Datacamp Pros
Gives you practical skills you can apply to the modern workplace
Teaches you how to be an all-round data scientist
A range of choices in how you learn beyond traditional teaching including interactive lessons and fun practical exercises
Well organized and structured
Methodically introduces challenging and useful concepts
Courses taught by 270+ experts from institutions like Google, Caltech and Anaconda
Learn for free option
Datacamp Cons
Certificates of accomplishment are awarded but are not accredited
No refund option
Why Choose Datacamp as a Udemy Alternative?
Datacamp is a great place to learn how to be a data scientist.
It will equip you with all you need to understand the world of data. And if you have a specific career in mind, its Skill and Career Tracks are curated to focus your efforts on exactly what you need to succeed in that area.
The combination of quality teaching, interactive lessons, practical exercises and other resources all combine to make this a great way to learn.
So if a future in data science is something you would like to explore, and you enjoy interactive and practical teaching methods, Datacamp is an option worth investigating – especially as you can sample a lot of its content for free before committing to purchase.
For more details check out our full Datacamp review.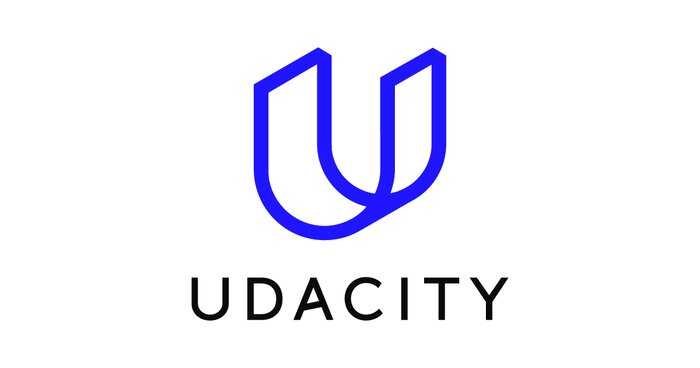 Udacity is partnered with industry leaders like Google and Amazon and is considered a breakthrough provider when it comes to digi-tech learning.
First launched in 2011 by two Stanford teachers, Udacity seeks to equip you with the skills you'll need in "jobs of the future."
It specializes in offering nanodegrees. These are 3-4-month programs that help you master a set of skills through a series of lessons and projects. You receive personal feedback from a mentor, and, at the end of the nanodegree, you get a certificate.
You can either pay as you go (monthly access starting at $399 per month) or pay up front to receive a substantial discount. There are also a number of single short courses, some of which can be taken free of charge.
Reaching a milestone of 14 million users in 2020 and with 170,000 nanodegree certificates awarded, Udacity has more than made its mark in the world of e-learning platforms.
Udacity pros
Expert mentors with real-world experience
Extensive course catalogue focused on building your skillset in computer science and business
Career services to help you find and develop a professional path
Quality content co-created with leading partners
A number of free courses to allow you to sample the platform at no cost
Certificates of completion from a respected organization
Udacity cons
Certificates are not accredited
Quite costly
Why choose Udacity as a Udemy alternative?
If you are aiming to start, or further, a career in the world of tech then Udacity could be the alternative to Udemy you've been looking for.
Udacity is partnered with tech giants who design its nanodegrees in partnership with the platform. So its programs are both well recognized and highly respected by future employers.
On top of this, Udacity provides career services and coaching to help you on your way. If this sounds like something you could benefit from then Udacity is definitely worthy of your consideration.
For more detail check out our Udacity review or our articles Udacity vs Udemy and best Udacity courses.
About Udemy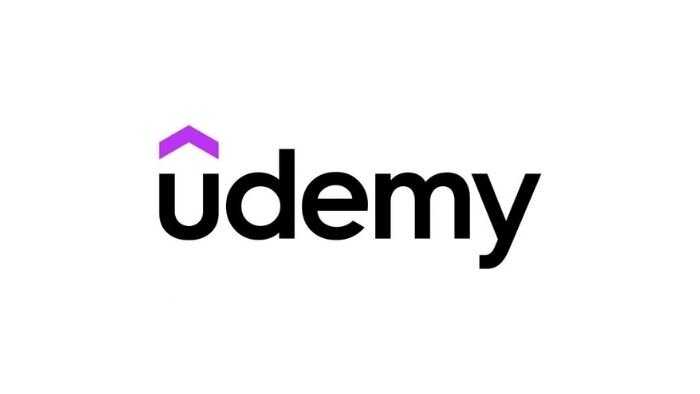 Launched in 2009, Udemy is now the largest Ed Tech company of its kind. It gives everyone the opportunity to create and offer quality controlled online courses on its platform.
It has over 50+ million registered users and offers 204,000+ courses across 12 categories.
Udemy is an all round provider, offering courses in both professional as well as personal development.
You can buy courses singly on Udemy from around $12, or purchase a Personal Plan for $26.99 per month.
Udemy pros
Comprehensive range of courses
Passionate instructors with many high profile contributors
Courses that equip you for the changing nature of work in addition to those that are creative and fun
Competitive pricing with constant sales, deals and promotions
500+ free courses
Instructors and courses are audited before being allowed on the platform
Udemy cons
Course certificates aren't accredited by any university or institution
Course quality varies due to so many contributors
Alternatives to Udemy-conclusion
Udemy is the largest Ed Tech company of its kind. Its course catalogue is vast and varied and 80% of Fortune 100 companies trust it for employee upskilling including Apple, Unicef, PayPal, Accenture, Samsung and Unilever.
It may seem difficult to find a better platform than Udemy. But that does NOT mean there isn't one!
In this article I have set out who Udemy is best suited for, its pros and cons, and the ten best alternatives based on a range of different needs, interests and preferences.
The best thing you can ever invest in in your lifetime is yourself. But like all investments to maximize your returns, you need to spend time selecting the option that best meets your needs. I've aimed to make this easier for you here.
Good luck and enjoy your learning.
Related articles: MasterClass alternatives, Coursera alternatives
FAQ:
What is the best Udemy alternative?
Our top choice is Skillshare due to its large course library, engaged community and subscription option
Is Udemy legit?
Udemy is 100% legit. It is the biggest EdTech company of its kind and 80% of Fortune 100 companies trust it to upskill their employees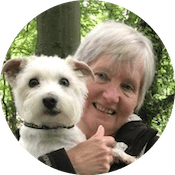 Liz Hurley has 30+ years of high school teaching experience and is one of our senior writers here at Learnopoly.