You've recently bought a MasterClass course and aren't happy with it. Or perhaps you just want to know whether you can get your money back before you commit to spending $180.
Whichever scenario you find yourself in, you're likely asking:
"Can I get a MasterClass refund?"
More often than not, the answer is yes. And this article is here to help you so step 1:
Don't panic!
In this article, I'll cover everything you need to know including:
MasterClass refund policy
MasterClass refund eligibility
How to get a MasterClass refund (step-by-step guide)
How to get a MasterClass refund by phone
Example message to write to MasterClass
Whether you should get a refund
How long it takes to get a MasterClass refund
Getting a MasterClass refund from 3rd party sellers (like Amazon, the App Store and Google Play)
My experience of getting a MasterClass refund
Frequently Asked Questions
MasterClass refund policy
MasterClass operates a 30-day money back guarantee. This means if you aren't happy, you're entitled to a refund within the first 30 days of purchase.
That said, there are some requirements that you must meet to be eligible.
MasterClass refund eligibility: can I get a refund?
The criteria that can affect refund eligibility are:
How soon after purchase you apply for a refund
Whether you purchased from MasterClass directly or a 3rd party platform (like Amazon or the App store)
Whether you have violated the terms of service
Let's take a look at those criteria in more detail below:
1) Time frame
As stated above, you can only apply for a refund within the first 30 days of purchase.
Be mindful that 30 days does not equate to a month.
2) Where you purchased your course
The official MasterClass refund policy only applies for courses purchased from masterclass.com directly.
3rd party platforms that operate their own refund policy for MasterClass include:
Amazon
Google Play
App Store
Roku
(We cover the refund policy for these platforms below.)
3) Violations of terms of service
If MasterClass suspects that you have violated the terms of service, they have a right to withhold any refund. The same is true if they suspect that you are abusing the refund policy.
For example, imagine you bought a stand alone course. You then completed the entire programme, downloaded the workbook and participated in forums within the first few weeks and then applied for a refund, your application could be denied.
How to get a MasterClass refund (step-by-step guide)
You can get your MasterClass in 5 easy steps
Step 1: Determine whether you are eligible for a refund
The most important criteria that affects eligibility is the time frame.
Check your MasterClass receipt and ensure that you are starting the refund request process within 30 days of purchase.
Step 2: gather the required information
What you will need:
Email address associated with your MasterClass account
Name of the class you would like refunded (if applicable)
Transaction ID
To find your Transaction ID, search "MasterClass receipt" in your mailbox. It will be in the format #XXXX-XXXX and will be both on the receipt and also in the subject line of the email.
It is not the invoice number.

If you purchased the class through PayPal, you will also need to provide the email address associated with your PayPal account.
Step 3: go to the MasterClass request form
You make your refund request by completing the form here: https://masterclasshelp.zendesk.com/hc/en-us/requests/new
It looks like this: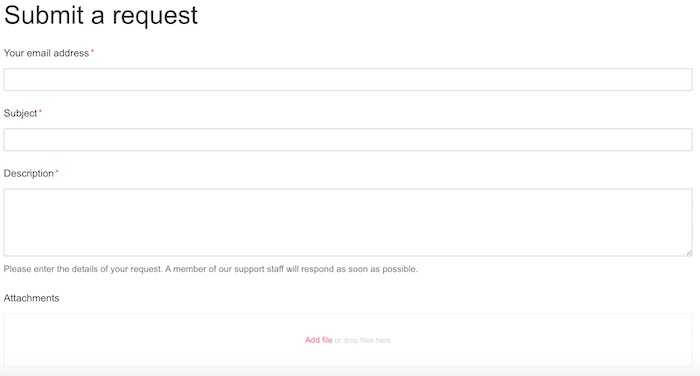 Step 4: enter the required information
Email address
It's important that this is the email address you used to sign up to MasterClass with.
Subject line
It is a general request form so it's a good idea to write "MasterClass refund" in the subject line.
Description
As with all refunds, it's a good idea to give as much information as possible to help MasterClass understand that your refund request is valid and authentic.
If you're not sure what to write, you can check out our sample message below.
Attachments
If you have had any technical problems that can be easily screenshotted, it's helpful to attach these at the bottom.
Submit
Then, press submit, and you're done! A confirmation will pop up to let you know that your request has been received.
Step 5: wait for MasterClass to get in touch
A member of the MasterClass team should be in touch with you very soon — usually within 48 hours. When I applied for a refund, someone reached out within 2 minutes.
Example message to write to MasterClass for a refund
Below is an example of a message you could send to MasterClass in order to get a refund.
Simply copy and paste this message and fill in the information that's blanked out.
It's worth noting that MasterClass cares a lot about getting feedback, so provide as much detail as you can about why you would like a refund so that MasterClass can improve.
Hi,

I purchased _______ MasterClass on ________ (transaction ID ______). 

Unfortunately, I have been disappointed with my purchase and would like to request a refund.

The main issues I had were ___

Please can you refund the full amount?

Many thanks,
__________
How to get a MasterClass refund via phone (recommended US only)
If you prefer to speak to someone in person, you can call the MasterClass helpline on:
+1 (855) 981-8208
You will still need your email address, transaction ID and course name to hand.
Get MasterClass refund via email
It is technically possible to also get a MasterClass refund via email.
However, I did notice that requesting a refund via email seemed to get the slowest response time.
While it is possible to email, MasterClass does highlight the request form as its preferred refund request option so I would suggest sticking with that.
Should you get a refund?
If you purchased a stand alone course, have taken some of it and really are not enjoying it, go ahead and get a refund.
However:
If you have an all-access pass, just take a second to reconsider.
Increase your value for money by considering other courses
MasterClass currently has well over 90 courses from a huge range of instructors. And just because one class wasn't for you, doesn't mean that will be the case for all classes.
Don't forget that these instructors are the best in their field and it's a super rare opportunity to learn from such high-level talent.
Also, the more courses you take, the better value for money you get.
For example, if you find 10 courses that you're interested in then each course is effectively only $18 each ($180/10) — an absolute steal!
My favorite MasterClass courses are:
MasterClass adds new classes all the time so even if you've looked before, have a browse and see if anything looks good to you.
Could the problem be fixed?
I've been taking MasterClasses for a while and have noticed that they really do welcome feedback.
At the end of every course, you'll be asked for feedback and changes are often implemented. I've seen redesign happen and new versions of workbooks released.
If your issue is with something like the forums, website usability, workbook, or even course structure, I would advise letting MasterClass know. They are really keen to implement change for the better.
Also, it's not unheard of for MasterClass to offer a partial refund or credit so if you have an issue, you may be able to reach a satisfactory solution without completing cancelling.
(Emphasis on the word may. This is not guaranteed!)
How long does it take to get a MasterClass refund
Once your refund has been approved, it should credit back to your original form of payment in 5-10 business days.
My refund journey was:
From initial outreach to refund approval: 2 minutes (yes, you read that right. 2 minutes!)
From refund approval to money back in account: 2 days
Total refund time: 2 days
My experience of getting a MasterClass refund
This article wouldn't be fully complete without me trying to get a MasterClass refund and telling you how it really is.
In short:
Amazing.
Having bought directly from MasterClass, I submitted my MasterClass refund request at 7.23pm via the request form.

I used the following message:
"Hi,

I purchased an All-Access Pass recently and having watched a couple of classes, it's not what I expected.

Please can I cancel and be issued a refund?

My transaction number is #2897-####.

Thanks,
Glenda"
I was incredibly shocked to see that by 7.25pm, my refund had been approved.

It was shortly followed by an email from Mariana at Customer Support that felt earnest and genuine.
Mariana asked for feedback so that MasterClass could continue to improve, but I didn't feel like I had to fight for my refund at all.
My original payment method was a debit card and I was advised that this would credit back to my account within 5-10 working days.
In reality, it was back in my account within 2 days.
How easy is it to get a MasterClass refund?
Super easy.
In fact, I think my experience of getting a MasterClass refund was the most simple and quick refund process I have ever completed.
Why am I writing this article?
A whole article on refund policy? Dry, right?!
So why am I writing it?
This site reviews online courses and we have all taken countless MasterClasses. While we love MasterClass, we realise that:
People often want to know their refund rights before they buy something
MasterClass isn't the right choice for everybody, and that's ok!
I wanted to give a comprehensive and trustworthy account of my refund experience and how you can have a successful refund experience too.
From my experience, and from reading other experiences of MasterClass returns, I would strongly advise purchasing directly from MasterClass. You can clink the link here to make sure your 30 day money back guarantee stays intact.
If you've already bought but are looking for a refund, remember step one:
Don't panic.
Step 2: complete your refund form here: https://masterclasshelp.zendesk.com/hc/en-us/requests/new
MasterClass refund from 3rd party sellers
If you've been using MasterClass via an app rather than browser, you may have purchased your classes through a 3rd party seller.
You are likely still eligible for a refund, but it will depend on that platform's own policy and so the steps will be slightly different.
Important to note: you can still use the MasterClass app and have purchased from MasterClass directly. If you are unsure, search "MasterClass receipt" in your mailbox.
Amazon App Store
If you signed up to MasterClass through the Amazon App Store then your refund is subject to Amazon's refund policy.
It can be a little difficult to get a refund from the Amazon App Store and they generally give very unclear guidance on digital refunds.
The App Store does not typically issue refunds if you simply do not like the product. It usually has to be because of an accidental purchase or faulty product.
Amazon customer support states:
"Apps and In-App Products purchased from the Amazon Appstore may be eligible for a refund within 90 days of purchase, depending on the circumstances of your order. To request a refund, visit Your Orders and select "Return for Refund" next to that order."
App Store
Any in-app content you purchase through the app store is covered by Apple's refund policy. This does vary by country, so it's always good to check with Apple if you're not sure.
You will not be able to reach out to MasterClass directly for any refund issues.
If you are in the USA, the steps are very simple:
Apply for refund within the App Store
Visit reportaproblem.apple.com
Sign in with your Apple ID and password (not MasterClass ID)
Find the item you wish to return* and click "Report" or "Report A Problem"
Follow the instructions on the page to give details of your return request.
Submit
*If you cannot see the "Report" option, your charge may still be pending. This means that it is not yet available for a refund. You can only request a refund if Apple has received payment for your purchase.
You should allow 48 hours to receive an update and you can check the status of your request by visiting reportaproblem.apple.com.
Apply for refund by telephone
1-800-APL-CARE (800–275–2273)
How long will my refund take?
The amount of time it takes to get the money back into your account depends on the method you used to pay:
App Store credit: credits back within 48 hours
Mobile phone billing: up to 60 days depending on the carrier. If concerned, you should contact your carrier for an update
Other payment methods (credit card, etc.): up to 30 days. If concerned, you should contact your financial institution
Google Play
The process for requesting a refund via Google Play is very similar to the App Store process.
However, be careful:
Google Play refund requests should be made within 48 hours of purchase.
After this time, they suggest contacting the developer (MasterClass) but MasterClass states that will not refund any purchase made through Google Play.
If the purchase isn't what you expected, doesn't work, or you don't want it any more, you can:
Visit play.google.com/store/account
Click Order History and select your MasterClass purchase
Select "Request a refund" or "Report a problem" and choose the option that describes your situation
Complete the form, stating that you would like to request a refund
You'll receive a confirmation message and usually your request will be dealt with within 15 minutes. However, at its slowest, processing can take up to 4 business days.
How long will my refund take?
Google credits refunds back to the original payment method. The payment timeline will affect how long your refund takes to complete.
Credit or debit card: 3-10 business days
Mobile carrier (pre-paid / pay-as-you-go): up to 30 business days
Mobile carrier (contract): 1-2 monthly statements
Google Play credit: 1-3 business days
PayPal: 3-10 business days
Other information on Google Play refund timelines is available her: https://support.google.com/googleplay/answer/2479637?hl=en
Roku
Roku have a no-refund policy:
If you have accidentally purchased MasterClass, it's worth a try to get your money back.
However, from reading about other people's experience trying to return Roku apps and subscriptions, I wouldn't hold your breath!
If you fancy trying your luck, you can reach Roku customer support here: https://support.roku.com/en-gb/contactus
Frequently Asked Questions
What is MasterClass's refund policy?
MasterClass operates a 30 day money back guarantee. 
Can I get a MasterClass refund on a gift?
Yes! The 30 day refund policy applies on gifts. It's worth noting that the refund period starts 30 days after gift redemption, not after you 30 days from when you buy the gift.
How long does it take to get a MasterClass refund?
You should leave 48 hours to get your MasterClass refund approved and then payment can take up to 10 business days thereafter. That means that in the worst case scenario, your refund could take up to 2 weeks. However, many refunds are completed much quicker. (Mine took 2 days from request all the way through to the money being back in my account!)
I haven't used my all-access pass in a while — can I get a partial refund?
No. MasterClass does not offer partial refunds for account inactivity.
I want to exchange my MasterClass course rather than get a refund. Is this possible?
MasterClass generally offers refunds rather than exchanges. However, all the courses are the same price so you can sign up to another without having to pay any additional money.
I applied for a refund on day 30 but nobody has replied and now am outside of the refund window. Will I still get my refund?
As long as you start your request within 30 days, you will be eligible for a refund.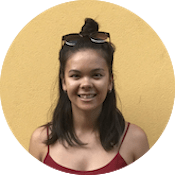 Glenda is an award winning full time professional harpist. Alongside harp she also plays the piano and violin. Besides music, her passions are cooking, writing and learning.