This is probably the most comprehensive Lifebook Online review out there.
I'll be taking you through the 6 need-to-knows about Lifebook and sharing my personal experience of completing it. Both the good and the bad.
By the end of this Lifebook review you'll know what Lifebook online is, what's included, how it works, how much it costs, and much much more.
I can't tell you if Lifebook Online is right for you. That's something that you need to decide for yourself.
But I can equip you with what you need to know to make that decision.
Before we get started ..
Lifebook two years on
It's now two years since I took Lifebook and I'm still benefitting from it. In fact, the benefits have accrued. Before Lifebook I felt stretched too thin and unable to relax. Now I'm just effortlessly occupied with things that add value to my life, my family and my community.
And I achieved a dream. I've always wanted to live by the coast. So I left the country and did just that. Now I swim in the sea everyday. This may be a small thing to you, but it was an impossible dream for me before Lifebook.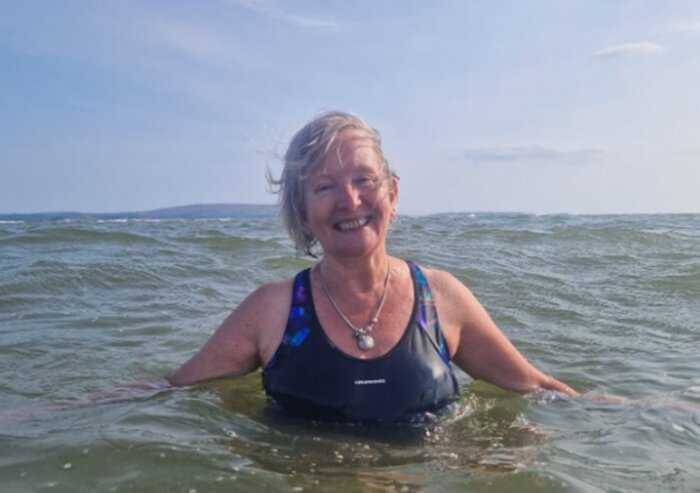 This is a lengthy review, so if you're short on time, here's the highlights:
.
Quick summary
Learn how to:
Become a self directed person with a clear, coherent life vision
Bring awareness to every aspect of your life
Free yourself of limiting thoughts and embrace empowering beliefs
Set clear goals for every area of your life
Identify motivations that will fuel your ambitions and keep you on track
Develop plans for achieving what you want with both stretch and challenge built in
Pros
A holistic, overarching system that develops the whole person, rather than focussing on a single area of your life
A structure that promotes compounding progress
Examples throughout make it easy to understand and to create your Lifebook — you're guided through the whole process
Strong focus on results, effective and motivating delivery
It works (for me at least). I noticed rapid benefits across all areas of my life, especially Emotional life, Intellectual life, and Health.
I now have a vision of where I want to be in life and easy to follow and actionable steps to get there
Additional support through the Lifebook Community and coaching calls with the founders
Cons
Not all the categories may apply to you depending on where you are in your life
Won't suit those not prepared to put the work in
Would benefit from more stills and/or video footage so it is less of a 'talking head' course
The Lifebook binder is no longer provided
Course length: Lifebook Online is a six week program. Each week requires about four hours in total of your undivided attention.
Cost: $399 gives you access to the course and lifetime access thereafter. Sign up to a free Lifebook Masterclass here.
Best for: Anyone prepared to dig deep and put in the necessary effort to achieve a rich and fulfilled life – whatever your starting point.
Overall: Lifebook Online provides you with a clear, actionable framework that enables you to live a rich and fulfilling life. It's taught well and the structured nature of the course means it's easy to follow and build your life vision. For me it was worth the money as I noticed lots of improvement. The refund policy allows you to try Lifebook with limited risk, which is also a plus. For maximum results you really need to 'lean in' to the process, so it's less suited to people who are overly cynical.
Now for my more detailed Lifebook review – I'll be covering:
6 Lifebook Need to Knows
Key takeaways from every Lifebook category lesson
What I liked, and thought could be improved
Whether Lifebook is unique and possible alternatives
Who Lifebook is for and what others have said
Verdict- is Lifebook worth it?
Let's get started with the basics:
Six Lifebook Need to Knows
1.What is Lifebook Online?
Lifebook Online is a uniquely structured framework that you engage with over six weeks to achieve fulfilment in twelve aspects (or categories) of your life.
The twelve Lifebook categories are interwoven so that working on one triggers success in the others. This compounds benefits, locks in progress and goes beyond traditional goal setting.
On completion, your unique visions and plans will be enshrined in a keepsake book.
But don't panic, it's not War and Peace. It's a concise summary of your visions, motivations and strategies for living your best life. Without sacrifice or compromise. Here's a category page from mine: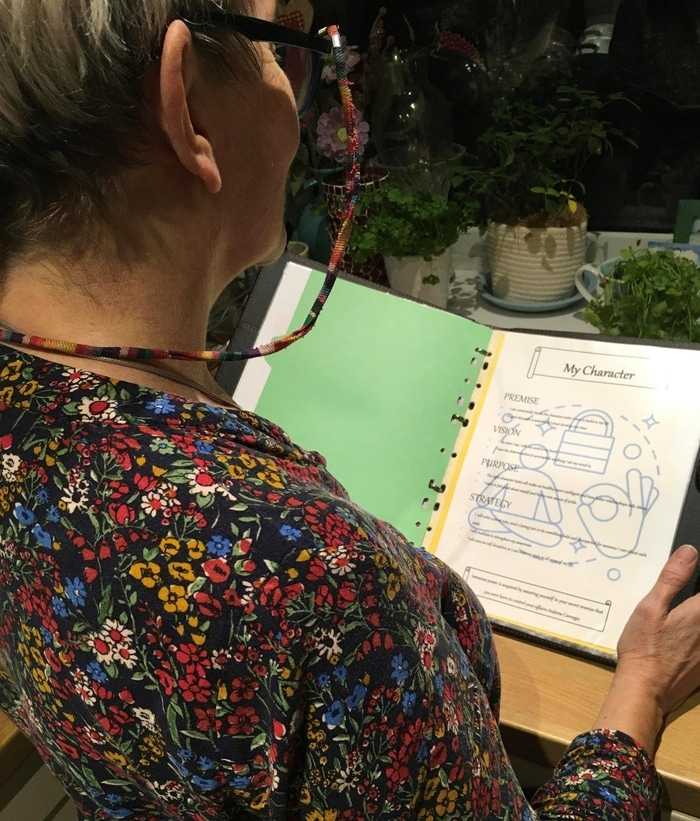 2.What are the 12 Categories of Lifebook?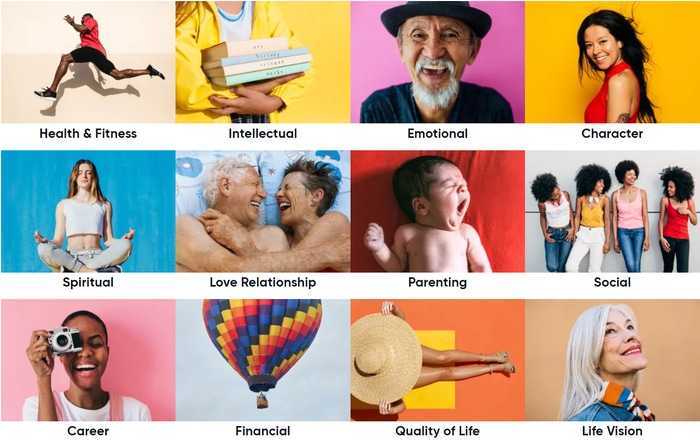 Lifebook online is designed around 12 key aspects of life, or categories. The 12 Lifebook categories are:
Health and fitness
Intellectual life
Emotional life
Character
Spiritual life
Love life
Parenting
Social life
Financial
Career
Quality of life
Life vision
3.How Does Lifebook Online Work?
The 12 Lifebook Category Lessons are delivered in order and you can only complete two a week.
Within each category you are guided to answer the same four introspective questions.
The questions help you let go of limiting ideas and replace them with positive beliefs. You then form an ideal vision, empowering motivations and clear strategies for success within each category.
Each Lifebook Category Lesson follows a similar format:
A dynamic explanation of why that category matters
Anecdotes and examples from lived experience to help you grasp the significance of, and applications for, that category
Guidance for answering the four introspective questions
Help completing the category templates so you can establish where you are currently, what's holding you back, what'll drive you forward, plus a plan of action
The total time this takes is a minimum of about 4 hours a week:
Around 80 minutes for each category video (2x categories =160 minutes)
40 minutes to complete each section of your Lifebook (2x categories = 80 minutes)
=240 minutes total (4 hours)
As the course proceeds you will see how success in each category depends on success in the others.
Jon provides the inspiration and tools to help you work it all out. But ultimately this course is about digging deep, putting in the work and finding the answers inside yourself.
"The magic formula… is unique to you and comes from inside you."
This short video will give you an idea about what Lifebook is and how it works:
How Lifebook Online works summary:
- 12 categories
- 6 weeks long
- 2 categories per week
- 4 hours each week
4.What's Included in Lifebook?
It's important to know what you're getting when you enrol in Lifebook – because it's a lot!
A pre and post assessment to gauge your starting point and overall progress.
A 60-90 minute video lesson full of wisdom and actionable tips for each category.
A framework of introspective questions to help you identify where you are within each category, what you want to achieve and your motivations and plans for getting there.
Templates populated with suggestions you can adopt, edit or replace.
Support from your cohort of learners, the global Lifebook community and even a smaller 'accountability' group which you can form yourself.
Access to live coaching calls from Jon and Missy, as well as access to archived calls.
5. How much does Lifebook Online cost?
The cost for Lifebook Online is $399 up front.
You can claim a refund 15 days from purchase date so that gives you two weeks of lessons to decide if it's right for you. And though all the categories are equally important, they are carefully ordered so that you cover the four most influential and empowering ones in the first two weeks.
If you choose not to take a refund and complete the course, you get lifetime access to Lifebook Online and Lifebook Mastery plus a 30 day free trial of Lifebook Membership which can be cancelled at any time.
And if you think about it, $399 for 20 hours of training works out to only $20 an hour. That's great value considering a life coach will set you back between $100-$400 an hour.
6.Who are Jon and Missy Butcher and What is Mindvalley?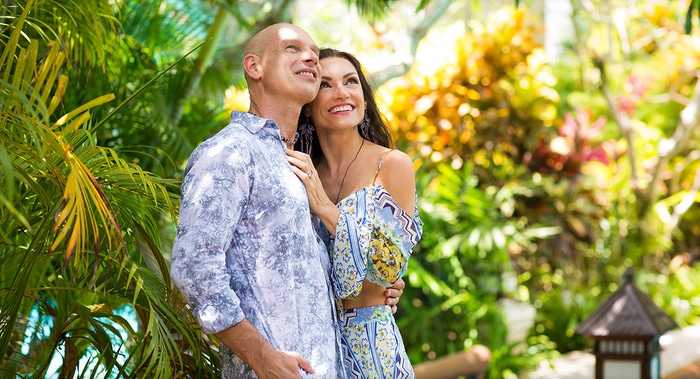 "Our purpose is to create the highest possible quality of life we can, for ourselves and the people we love, while helping others around us do the same."
Jon and Missy Butcher are the founders and instructors of Lifebook.
They're now successful entrepreneurs but the Lifebook program was born out of Jon's own struggle with anxiety and depression.
Over 20 years they've honed Lifebook into a powerful goal setting system which has not only provided Jon and Missy with their perfect life, but can be adapted by you to achieve yours.
This short video will give you a glimpse into Jon and Missy's life and how they achieved it:
Jon and Missy have now partnered with Mindvalley to offer the course on an online platform.
Mindvalley is dedicated to the global provision of transformative learning programs across a range of categories such as:
Mind
Performance
Body
Soul and
Relationships
It has over 10 million students and more than 200 best selling authors and speakers.
Jim Kwik is one of its most popular instructors and you can read our reviews on his Superbrain and Super Reading courses to get an idea of what else is on offer.
If you do decide to go for Lifebook Online, here's what to expect:
Inside Lifebook Online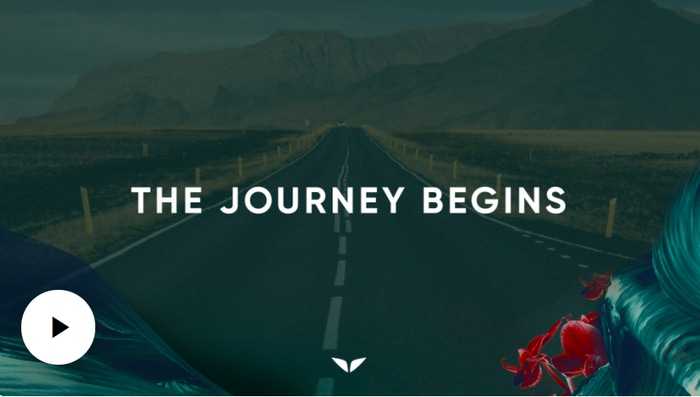 Lifebook currently runs on a weekly basis.
You join with a cohort of fellow students who you can share your journey with via the Discussion Tab for each lesson.
The Lifebook program takes six weeks to complete and you are limited to completing two categories a week. Likely because:
There's soooo much to think about and process for each category!
Every category needs equal attention because success in one depends on success in the others.
You may feel overwhelmed if you try to do too much at once
Lifebook Online Templates and Resources
Alongside the category videos you gain access to:
Editable (Windows or Mac) templates and resources for creating your Lifebook
The Lifebook community of fellow learners
Live coaching calls with Jon and Missy (running twice a year)
Archived coaching calls that provide answers to frequently asked questions and links to resources such as podcasts, articles, books, etc.
To give you an idea of what to expect, I've provided key takeaways for each Lifebook Online section below:
Introduction
The introduction is divided into six sections.
After a brief welcome message, you get to take the Lifebook Assessment.
The Lifebook Assessment
This is a great way to begin your Lifebook Journey.
It sets you up for what's to come and provides a baseline for measuring your progress.
If Lifebook is a map, the Lifebook Assessment is the 'You Are Here' indicator. Even the best map can't help you unless you know where you are on it, right?
The assessment measures your current levels of satisfaction in each of the 12 categories.
Some questions are straightforward. Others more challenging.
It requires a lot of introspection (that's why it's called the Intra-Spect Assessment) and you may uncover some limiting beliefs or uncomfortable truths.
All the questions are formatted using a sliding scale for determining how far you agree or disagree with a statement.
Here's an example: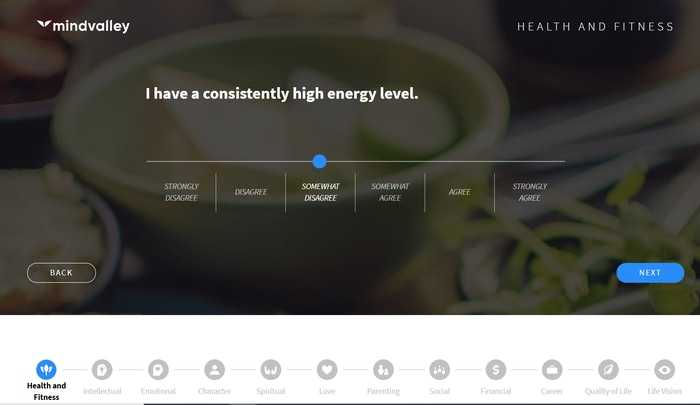 It takes around 20 minutes to complete and the answers are, of course, kept confidential.
At the end, you'll be given a Life Quotient score (mine was 84, moderate) – the aim of Lifebook being to increase it.
There are graphical representations of your score in each of the categories to help you identify the one that needs the most work – your category of key focus.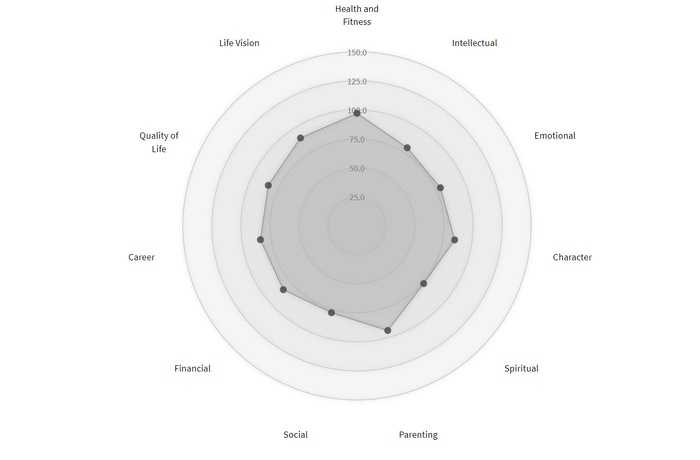 Once you've chosen your category of key focus, you'll be told which of the other categories connects most closely to it. That becomes your support category.
So, my area of key focus was Emotional, for which the support category was Health and Fitness. So to maximize my chances of becoming more emotionally fulfilled, I had to pay special attention to my health and fitness.
I can't emphasize enough how useful this is to know before you start the program. It would be easy to become overwhelmed by trying to work on all 12 categories simultaneously.
The Lifebook assessment is a super helpful tool for establishing a baseline, keeping you on track and helping to create the right mindset for what lies ahead.
And what's more, your report is emailed to you or is downloadable as a PDF so you can include it in your keepsake Lifebook.
The Lifebook warm-up
After the assessment, there are four more activities to take before you begin the weekly lessons.
These include an overview of how Lifebook got started and evolved, as well as how it works.
There's also a section on FAQs which was invaluable. There were all sorts of questions that it was handy to know the answers to before getting started!
Although the FAQ section is billed as nearly 3 hours long, it's quick to scroll through the questions and just focus on those that concern or interest you.
In total I spent around 40 minutes on the Introduction – and that included the Assessment.
And then, I was ready to begin.
I've outlined key takeaways from each category below.
Since you can only take two categories each week, I've summarised them on a weekly basis:
Week 1/6: Your Health and Fitness and Your Intellectual Life
Week one opens with a short tutorial of how to get the most of the Lifebook resources (the templates and inspirational materials).
You're shown how to create a folder on your PC for your Lifebook and work on it whilst watching the videos at the same time.
It's a small thing, but I loved the inclusivity behind the thought – after all, not everyone is equally tech savvy.
You then get to take the first category lesson – Health and Fitness.
Lifebook Category 1: Your Health and Fitness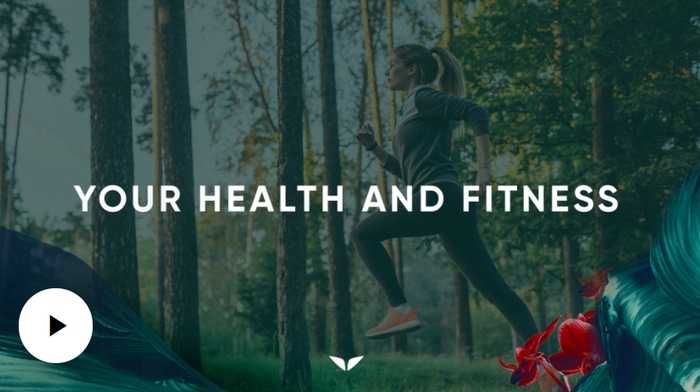 Jon starts out by emphasizing the interconnectedness of all the categories. Strength in one category supports success in all the others. So each category is immensely important.
That said, Health and Fitness has consciously been chosen first. And Jon explains why:
"A win here, is a win everywhere, health and fitness is the base, the foundation. It sets the stage for success."
And it's relatively simple to identify where you are with this category and where you'd like to be.
But as you may have discovered in the past, even simple, focussed plans to get fit and healthy often falter.
And that's because the focus is too narrow.
This video helps you to reimagine your health and fitness from a new perspective. One which is deeply connected to every other aspect of your life.
By building strength in the other categories, alongside this one, you will not just set goals, but lock them in at an unprecedented level. It's what Jon refers to as a 'stacking effect'.
"What an awesome way to kick-start the LB programme! I'm enjoying the health and fitness chapter so much :D" -- Comment from the community page
Lifebook Category 2: Your Intellectual Life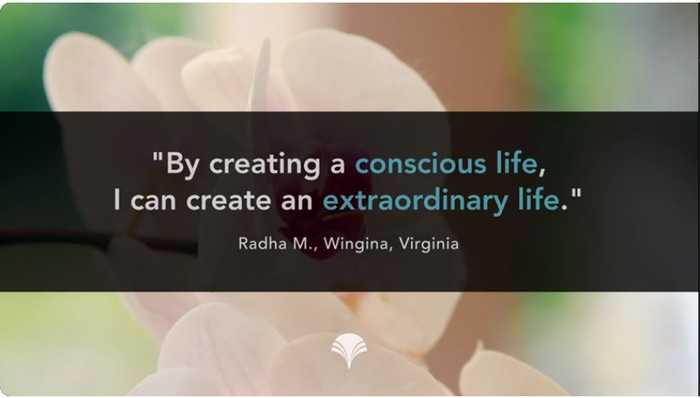 "If you don't dedicate yourself to a life of continuous learning, there is no question that you'll be left behind."
For Jon this is a defining category. As he puts it, "Our minds are the reason we've made it this far as a species. Period."
By the end of this category you'll have learned to:
Appreciate the importance of devoting time to conscious, mindful thought
Understand how what you think about manifests itself in your reality
Be far more reflective and attentive
Develop strategies for arriving at the truth and differentiating between what works and what doesn't.
Week one ends with the opportunity to review archived coaching sessions with Jon and Missy in which questions relating to the first two categories are answered.
You can scroll through the questions quickly to the ones that interest you and easily find the answers in the time stamped videos.
There are also links to any resources that are mentioned in the Category videos or coaching sessions.
This is super helpful for providing support and ideas for completing your Lifebook thoughtfully in week 1.
Week 2/6: Your Emotional Life and Your Character
Lifebook Category 3: Your Emotional Life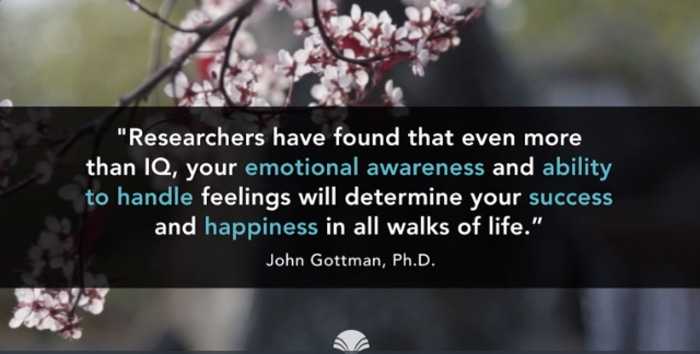 "If you have a healthy, open relationship with your emotions… if you treat them as tools of awareness, you'll have a built in barometer that's going to help you make good decisions in life."
Following the Lifebook Assessment, it was obvious that this was my key area of focus. So I paid special attention here.
Unsurprisingly, I found it more challenging than the first two categories. It's much harder to tackle the four introspective categories in relation to your emotional life.
Or at least it was for me.
The overall goal here is to connect to your emotions and make them work for you rather than simply react to them.
The key takeaways I gained from this video were that:
It is possible to create emotional states that make you happy and limit those that make you sad
There are surprisingly simple strategies for making this possible
Jon is brutally honest in this video about his past struggle with crippling anxieties and the lessons he drew from this painful time.
He's been deep into this category. Not because he wanted to, but because he had to.
For him, this is a high leverage category:
"If you create a serious win in the emotional category you automatically win at life. This may be the only category that works this way."
WHY? Because if you ask yourself why you truly want anything in life, the answer is always because you think it'll make you happy.
"Because happiness is the whole aim and end of human existence." (Aristotle)
Jon's moving description of his own struggle with his emotional and mental health, together with his sharing of the wisdom gained from this time is tremendously motivating.
It made it possible for me to get through this challenging category and devote some serious and productive introspection to creating this section of my Lifebook.
He ends this section with a reminder that even after Lifebook, Life will hurt sometimes. The secret is to allow yourself to experience the sadness and pain, but also to learn from it.
Remember:
"There is a crack, a crack in everything - That's how the light gets in." (Leonard Cohen)
Lifebook Category 4: Your Character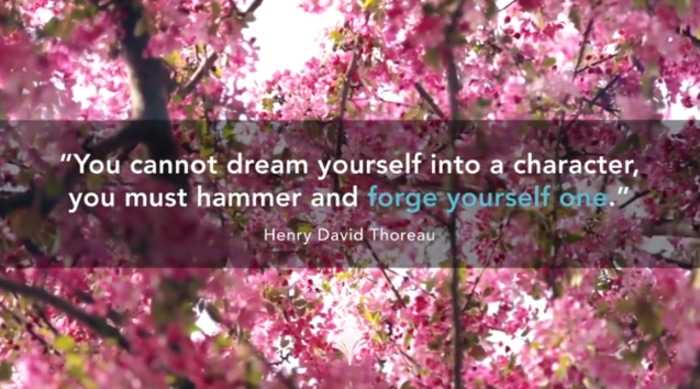 You won't be surprised (by now) to read that Jon starts out by highlighting the pivotal importance of this category.
Remember, success in one category automatically generates success in the others. The benefits compound.
What shone out for me was Jon's discussion of the character trait of self discipline.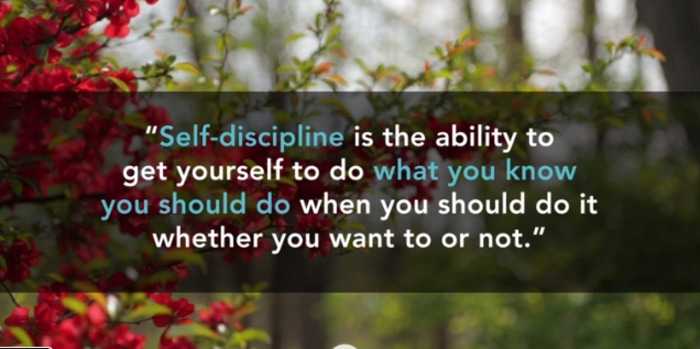 My category of key focus was Emotional Life. The supporting category for this is Health and Fitness. What has always let me down in terms of getting fit is lack of self discipline. This was clearly something I had to bear in mind when constructing my Lifebook page for this category.
It was during this video that the penny really dropped for me in terms of what Jon means when he says, "every category exerts a strong gravitational pull on every other."
Overall in this section you get to:
Define the kind of person you need to be to achieve your goals
Develop strategies for building these traits into your life
Understand that you can mould and develop yourself
Any questions you have about Emotional LIfe and Character are likely to be answered in the archived Coaching Sessions for Week 2.
And there are a huge number of additional links and resources to provide extra support if you need it.
Week 3/6: Your Spiritual Life and Your Love Relationship
Lifebook Category 5: Your Spiritual Life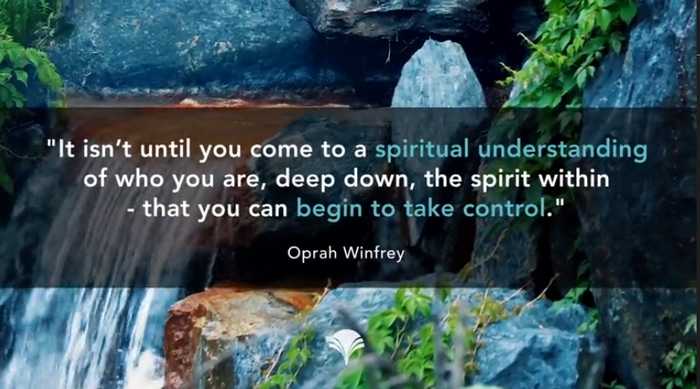 "Most people have very fuzzy spiritual beliefs."
This category opens with Jon discussing:
The difficulties of defining spirituality
What he does, and doesn't, mean by it
Your responsibility for bringing consciousness to your beliefs about who you are, and why you're here
The new perspective this will give you on the purpose and meaning of your life
The questions you need to ask yourself when defining your vision for this category
This was a tough category for me to think about. It's not tangible. And it's hard to disentangle your personal spirituality from the religious and cultural 'noise' you've picked up along the way.
But put in the effort and, as Jon says, "it's going to take you to some interesting places."
After all, if you don't dig deep and think about your belief as to why you're here, then you can't fulfil your purpose.
"The 2 most important days of your life are the day you were born — and the day you find out why." – Mark Twain
Lifebook Category 6: Your Love Relationship
"Every good, healthy relationship should yield something positive for both people."
Wherever you are in this category, and whatever your sexual orientation, this lesson helps you get clear about what you want in this area of your life and how you can achieve it.
Even if you have chosen to remain single, you can use the wisdom from this video to redefine your relationship with yourself (which I did):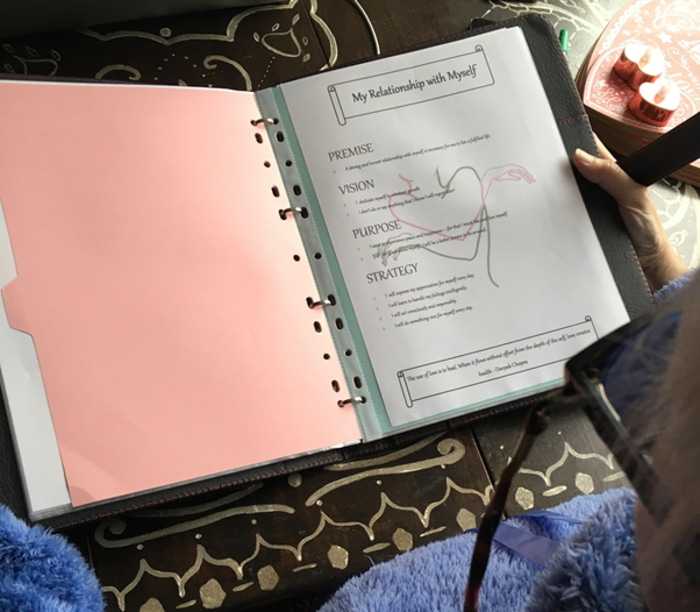 Jon sets the context for this category by opening up on his own love relationship with Missy, how it was achieved and the intense commitment that goes into maintaining it.
After this video lesson you'll understand:
The importance of letting go of limiting beliefs for this category
How to define the ideal love relationship from a holistic perspective
What personality traits you need to work on to get the relationship you want to have
How to get clear on your purpose for wanting what you do from a love relationship
What you need to do to achieve it
There are lots of actionable tips in this video to help you create and sustain a fulfilled relationship. As well as the questions you need to ask if your relationship is to survive tough times.
"What happens next is up to you. It all starts by finding the courage to ask for what you really want. To dig deep, open up and to bring it to this chapter of your Lifebook."
This section ends, as usual with archived coaching calls that answer questions in this week's two categories. There are links to additional resources and even some bonus content.
Week 4/6: Parenting and Social Life
Lifebook Category 7: Parenting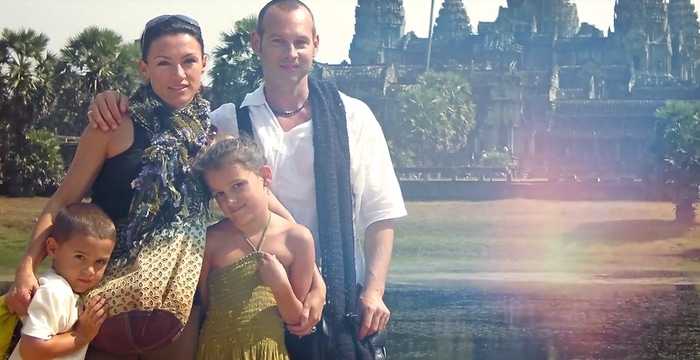 "This category is important because the future of the entire human race depends on at least some of us doing it well."
This lesson totally enshrines the interconnected and holistic nature of the Lifebook program: to succeed here, you have to be 12 category smart!
Because, as Jon says, you literally are what being human means to your child
During this session you'll:
Create a vision for this category by asking yourself the right questions
Arrive at a meaningful purpose for being a great parent, and
Identify guiding principles for your parenting strategy
You'll even get practical guidance on developing specific strategies for individual children and how to get on track when things go awry – which they will.
That said, one drawback here is that this category won't apply to everybody.
If you have grandchildren, it would be easy to adapt what you learn here. But what if you don't have children and/or have made a conscious decision not to have them?
I turned to the FAQ section for this week and it turns out to be a question that lots of people have asked.
Jon and Missy's response was that you can apply the learning to younger people you may influence or even to 'parenting your parents'.
There was no practical guidance (either in the call or within the community) for doing this. And you might not be in a position to mentor younger people or want (or be able to) parent your parents.
So whilst this is indeed a vitally important category, if it's not relevant to you, you will need to take this on board before committing to Lifebook.
Lifebook Category 8: Social Life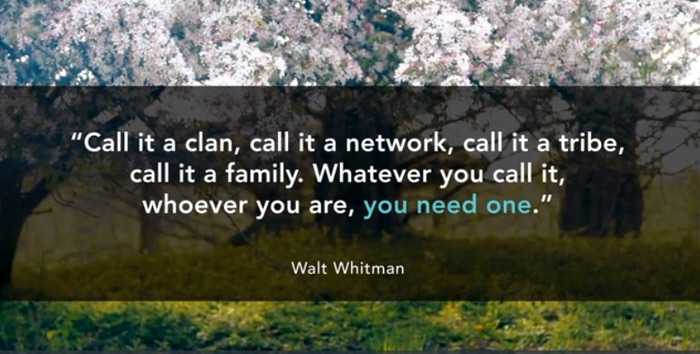 "We've got a deep need to share our lives with other people."
Jon opens this category by reminding us that as social animals, we need interaction with others to flourish.
But he also explains means we sometimes waste valuable energy and time on relationships that are draining and unhealthy.
So in this section you will learn to:
Bring consciousness to what you want and need out of your relationships
Define the traits you need to cultivate to be the kind of friend you want to have
Form a clear rationale as to why you want the things you do from your relationships-in order to provide the fuel you need to make them happen
Appreciate how doing this will impact on the other life categories
This was a challenging area for me.
Being a single parent with a career took up my time. So I welcomed the opportunity to get clear on the values and qualities I want to cultivate in my relationships, and therefore in myself.
As well as identifying what I did not want to tolerate.
It was also great to be given 'permission' to let go of relationships that are holding me back – to develop what Jon refers to as a no jackass policy. It felt ruthless, but at the same time liberating!
And as this inspiring quote from the Lifebook templates for this category says:
"Associate yourself with people of good quality if you esteem your own reputation, for 'tis better to be alone than in bad company" – George Washington
Week 5/6: Financial Life and Career
Lifebook Category 9: Financial Life
"Money reveals who you are and it allows you to express yourself on a much bigger scale. If you're a jerk, having money allows you to be a huge jerk. If you're a kind giving person, money allows you to be that on a much bigger scale."
I was intrigued to read that many Lifebook students find this to be the most profound category of them all.
I assumed a self awareness program would emphasize spiritual wealth and renounce money and material possessions.
And therein lies the problem.
Jon begins this session by pointing up the conflicting beliefs we have about money. We associate it with selfishness and greed and even describe it as the root of evil.
Yet most of us want more of it and spend our lives in pursuit of it – even defining ourselves by what we do to earn it.
To help unravel our contradictory attitudes to money, Jon explains what money actually is in the context of its historical development.
If you get on board with what Jon has to say in this category, you will completely rethink your attitude to money and, most importantly, what it represents.
To say more would give too much away. But if you can bring your consciousness to what money represents, there won't be a category of your life that won't benefit.
And it's not all theoretical, by the end of this lesson you will not only have a healthy attitude to money, but lots of practical tips to help you plan for a secure financial future
Lifebook Category 10: Career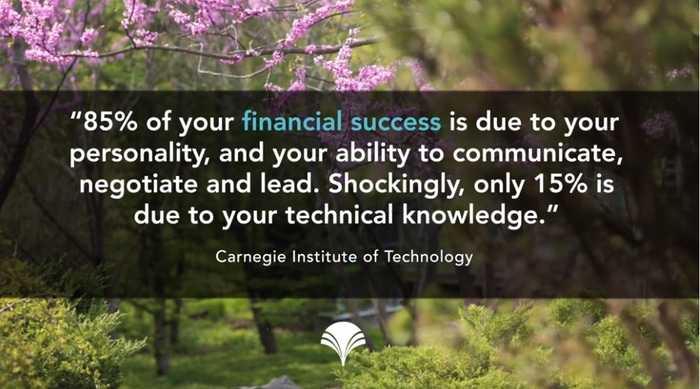 "What this quote says for me is, the best thing you can do for your career is to become the best person you can be."
The quote also encapsulates what Lifebook is all about – success in every category, is dependent on (and supported by) success in the others.
And it's important to get that, because the majority of your time is invested in your work life.
During this session you will:
Think deeply about how you got where you are today – because for change to occur you need to think differently
Explore the foundations for a successful and fulfilling career
Align your career path with all your goals and visions
Find more purpose in your work if you don't want a career charge
Develop strategies to find a career that make the best possible use of you
This was another category that I wrestled with somewhat. I'm retired now and I want to enjoy my time off, rather than find paid work.
There were suggestions for practical things you could do once retired – volunteering, passion projects, hobbies, etc.
But no examples (in the community or templates) to help with completing a Lifebook page for this category if you are fully retired.
So whilst I agree that all 12 categories are vital. Some may not be relevant to you (depending on where you are in your life).
And you will have to think independently about how to tackle this chapter of your Lifebook if, like me, you're retired.
As usual, the week is rounded off with with archived coaching calls on these two categories and more bonus content.
Week 6/6: Quality of Life and Life Vision
Lifebook Category 11: Quality of Life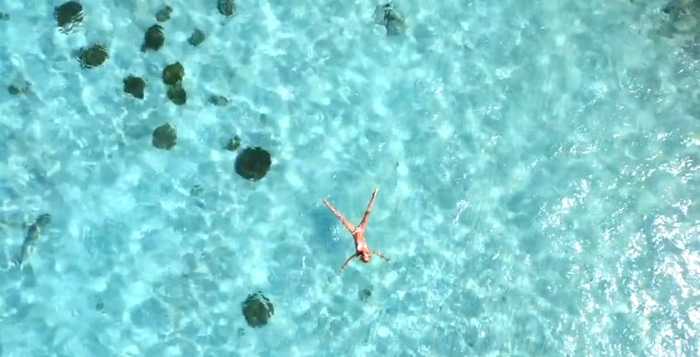 "A high quality of life is an effect. The cause lies in how you choose to live in the other 11 categories."
This is where everything comes together. The contentment you seek rests on your fulfilment in all the other categories. As Jon says, this is what the hard work you've done so far is all about.
In this lesson you learn to bring consciousness to:
The material things you want to have
The experiences you want to create
The environments you want to be surrounded by
Jon walks you through the tension between wanting material things and the negative associations connected to materialism.
He'll help you reimagine your relationship to 'things' and give you lots of actionable advice to make both big and small improvements that can enhance the quality of your life.
Above all, he'll convince you to:
"Do something, anything, to take your quality of life to the next level."
Lifebook Category 12: Life Vision
"This Chapter has made me crazy and adventurous and full of life. The life I lived in just a few minutes during this chapter will become my reality one day. I am sure of this now. Because THOUGHTS BECOME THINGS." 
- Comment from the Lifebook Community
Your Lifebook journey ends with a guided visualization which takes you to the future, where you get to see and experience your ideal life.
Having created the mental equivalent of what you want, you commit your vision to paper and take the steps you've outlined in the other eleven categories towards achieving it.
The Journey Continues
Once you have completed the six week course you will:
Retain access to Lifebook Online so you can revisit the lessons whenever you wish
Gain lifelong access to Lifebook Mastery – a structured system for ensuring your visions become reality
Get 30 days free access to Lifebook Membership which you can cancel at anytime
Lifebook Membership includes:
Monthly live coaching calls with Jon and Missy
Access to the community of other Lifebook students
The opportunity to explore each Lifebook category in more detail on a monthly basis.
Access to a wide range of resources including interviews and articles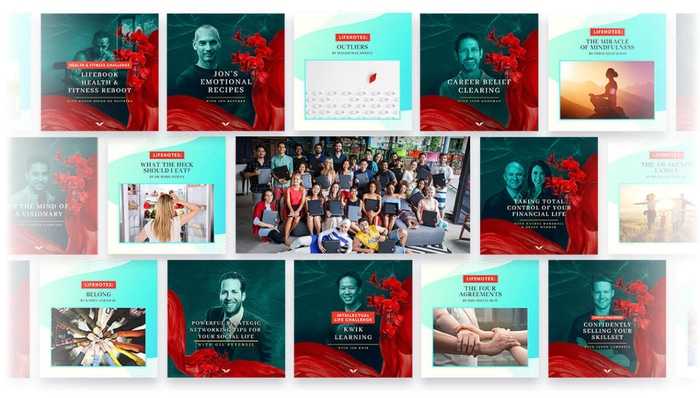 What I Liked About Lifebook Online
Highly Structured Course With A Strong Focus on Results
As an educator myself I know that for learning to be lasting, it has to take place within a coherent, sound framework.
The Lifebook system has been developed over nearly two decades to provide a consistent, methodical scaffold that supports you in a deeply personal exploration of your own individual life.
The twelve categories have been meticulously selected to interconnect on a deep level. So that building strength in any one category, leads to success in the others.
The benefits compound.
Example Templates Make It Easy To Create Your Lifebook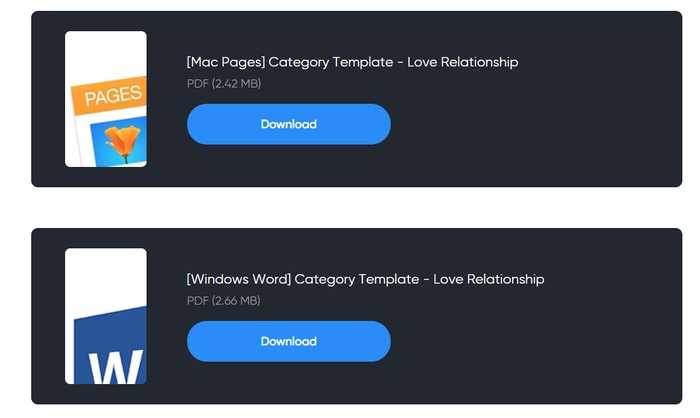 Editable templates for every category are supplied by Lifebook. They contain example statements that you can use, edit or discard.
This is super helpful. Creating pages for 12 areas of your life can be challenging and having something to work from or to act as inspiration definitely helps with completion.
I found I invariably edited what was already there as a starting point. Then, I returned to each page at a later stage (as my understanding of the program developed) and personalized my statements more and more till I had something I could definitely work with.
Had I started with blank pages I would have found this a much slower and less motivating process.
Along with each template were inspirational quotes and pictures you can also use to customize your Lifebook pages.
Effective And Motivating Delivery
Jon's presentation is crystal clear and fluent. He speaks with conviction and his sincerity and enthusiasm are palpable.
His examples and anecdotes are super helpful for driving home key takeaways and learning points.
Jon also shares intensely personal events from his own life including his long struggle with crippling mental health issues. This helps you understand the origins of Lifebook, and just how far he has come because of it.
Active and Supportive Community of Fellow Learners
You can communicate with other Lifebook students (known as the Lifebook Tribe) in a number of ways.
Through the Discussion link for each Category which connects you with students in your cohort
Through the Community Page to connect to the wider Lifebook community
By forming an Accountability Team with individually selected Lifebook students
It's a place to share success, seek advice and connect with like-minded people. It's lively and engaged and will definitely help you to finish the program should you experience any blips.
Life Coaching Calls with Jon and Missy
Any questions that can't be answered by the Lifebook Tribe can be submitted to Lifebook Online itself. With luck, they might be selected to be answered in a live Coaching Call with Jon and Missy.
These take place twice a year.
However, previous coaching calls are archived and sorted into categories so that you can easily find the answers to previously asked questions.
Pre and Post Assessment to Measure Progress
The pre course introspective assessment measures your current levels of satisfaction in each of the 12 categories.
It's a super helpful tool for establishing a baseline, keeping you on track and helping to create the right mindset for what lies ahead. Your report is emailed to you so you can include it in your keepsake book.
The post course assessment enables you to make comparisons with your starting point and see, graphically, the progress you've made.
I started out with a score of 84 (moderate) and ended up here:

And this is one of the visual representations you will receive that shows how you have progressed in the different categories.
Additional Tutorials and Resources
The FAQ section at the end of each week's lessons had lots of amazing links to additional resources to help you in your quest. These included books, articles and podcasts.
There were also tutorials that helped you complete the course as effectively and efficiently as possible.
What I liked about this was it suggested that Mindvalley really listen to their students, take on board their needs and questions and make sure that the whole community can benefit from answers and improvements.
What Could Be Improved
Very Much a Talking Heads Course
The majority of every session consists of Jon talking to the camera.
Jon's a great motivational speaker but I did notice that sessions where there were more stills and videos (such as the Financial Life) were easier to stay focussed on.
Not All The Categories May Apply To You
Depending on where you are in life, you may find that not all the categories are relevant. At least not directly.
I'm retired for example, so I had to modify the career category and much of what Jon had to say in the lesson was not relevant.
If you don't have children, you will have to do the same. This is something to bear in mind.
A Big Commitment of Time and Emotion
Lifebook is highly structured, Jon walks you through your journey and the templates mean you don't start with a blank slate.
But you need to set aside some quality time and dig deep to produce your own unique Lifebook.
The content of your Lifebook comes from you, without serious commitment on your part you won't get the results you want.
The Lifebook binder is no longer provided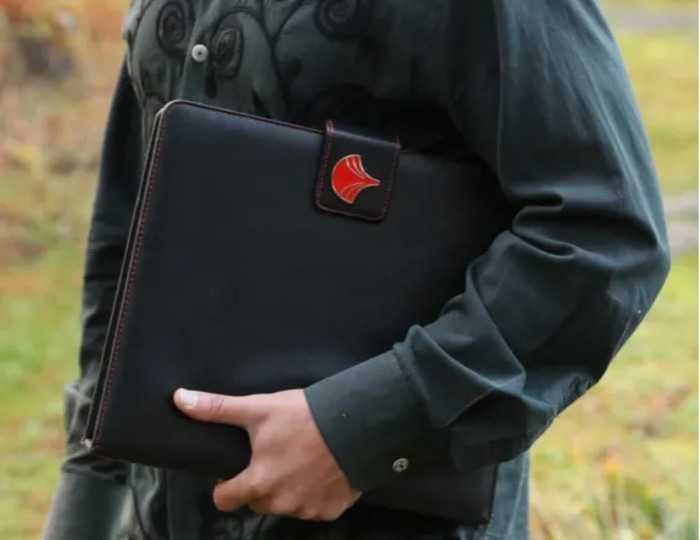 Despite the many pictures on Mindvalley of students clutching a Lifebook binder, these are no longer provided.
Given that this is now a global, online course the postage of these items alone would make the cost prohibitive.
I purchased a similar binder on Amazon which I am happy with but it is an issue for some students that they will not receive a folder for their Lifebook.
Who is Lifebook Online for?
Lifebook online is suitable for anyone who can tick one or more of the following boxes:
Is prepared to put in time and effort to achieve a fulfilled life
Is not expecting an overnight transformation but is committed to the process of change
Feels there is something missing from their life
Wants to make a change and needs motivation and guidance to get started
Has set goals in the past and either failed to achieve them, or had lapses
Wants to be a better version of themselves
Is open to the possibility that they don't have to settle for second best and that they just might be the author of their own destiny
At the same time, it is probably not suited to anyone who:
Is not committed to putting in some serious thought and effort
Wants instant results
Is overly cynical and over analytical
Is not open to the possibility that they can be the change they want to see (to quote Ghandi)
You get lots of inspiration and actionable advice from Jon and Missy. And a coherent, interconnected structure to help you reorient your life. But at the end of the day you do need to be prepared to do some hard work.
If you're looking for someone to wave a magic wand and change your life for you, you need to look elsewhere.
Is there anything better than Lifebook Online?
You only need to do a Google search to realise that there are thousands of self-improvement courses available online.
Courses I have personally reviewed include two on MasterClass for developing self expression and authenticity. One with Robin Roberts and the other with RuPaul.
These were great classes – but they are not in the same league as Lifebook Online. However, if you purchase a MasterClass Pass there are over 150 other classes you will have access to, so you can develop aspects of your life that you yourself choose.
If you want to develop your problem solving and reasoning skills brilliant.org is a great platform, though it isn't as holistic as Lifebook since it focuses on logic and critical thinking.
If you're looking for something a little more structured than Lifebook with assignments and accreditation the Coursera platform has a couple of courses you could investigate:
The University of Pennsylvania course (Foundations of Positive Psychology), and the Yale Science of Well Being Course.
You can take many Coursera courses for free but must pay to receive a certificate on completion
The Yale course is probably the closest to Lifebook Online in that it provides a structured step by step course (based on psychological science) for boosting happiness and fulfilment.
So, in summary, If you're looking for a more academic approach and certification at the end, the Yale course is worthy of consideration.
But if you want a course that puts you in the driving seat and results in a book summarizing your unique visions, motivations and strategies for maximising your potential in every area of your life, then Lifebook is for you.
Lifebook Online: What Others Have Said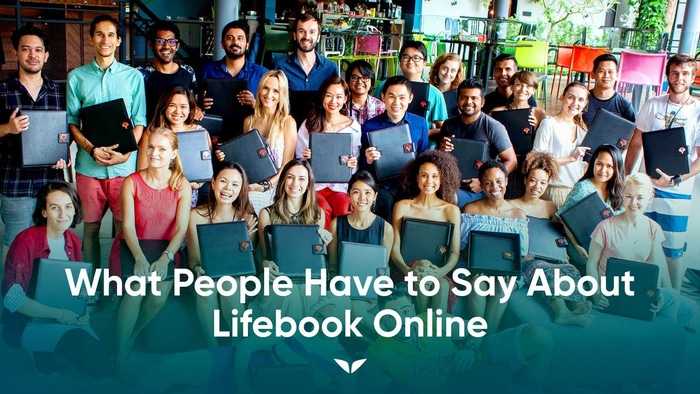 No review would be complete without taking into account the opinions of others.
So I took a look at the comments on Reddit, Trustpilot and within the Lifebook Community to gauge the reactions of others who had taken the course.
I've provided a selection below:
"I'm the midst of doing it right now. And so far I'm loving it.

My perspective is that what it's really doing is giving me the structure and guidance to do something that I've wanted to do for a while." 
- Comment from Reddit
An appreciation of the structured and integrated nature of Lifebook was a common theme amongst commentators. As was a recognition that this was what made the program successful:
"What drew me to this program to begin with is that it is a structure to help me figure out what I truly want in my life. I've been trying to improve myself and my life all my adult life but I've only had sporadic success because it wasn't in a way that gave a step by step process. This is going to help me define what I want in a tangible way.

I'm so grateful for Mindvalley and for Jon and Missy for the work that they have done and for sharing it with all of us! I'm hopeful in a way I have not been before about creating the life of my dreams!" 
- Comment from the Lifebook Community
Gratitude to the founders for sharing this resource was another common theme amongst students:
"I have been finding myself and very actively working on myself for decades, but I think this might be the most technically advanced introspection I have done. Starting to see things a lot more clearly already. Thank you Jon and Missy!"  
- Comment from the Lifebook Community
"Mindvalley + Lifebook = Life transformation

I took the program and it completely changed my life. My old fire is back and I feel more focused and capable then I ever have. I'm on track to completely change my life around.  I plan on making sure the world knows about Lifebook. I'm so thankful to Jon, and Missy for everything they have done for me. I'm tearing up a little just thinking how grateful I truly am because they are responsible for my future potential.

Do yourself a favor and take Lifebook on Mindvalley. I'd stake my life on it totally transforming yours." 
- Comment from Trustpilot
The fact is, I was unable to find any negative comments about the program. This Lifebook review is probably the most critical you will find out there.
Is the Content Unique?
Yes, it appears to be.
I can find no evidence that Jon and Missy have produced any resources other than those available on Mindvalley – or produced by Mindvalley and available on Youtube as glimpses into the Lifebook program.
What You Will Need
All you need to complete this program is commitment and an open mind.
Oh, and it may be handy to have a printer to print out your Lifebook pages when you have completed them.
How to Get the Most Out of Lifebook Online
Lifebook is about the journey, not the destination
The Lifebook you create will not be set in stone. You will revisit it, tweak it, edit it and transform it.
So don't worry about getting it right first time. Go with your gut, get as much down 'on paper' as you can. Refine it later.
Hold the interconnected nature of the categories in mind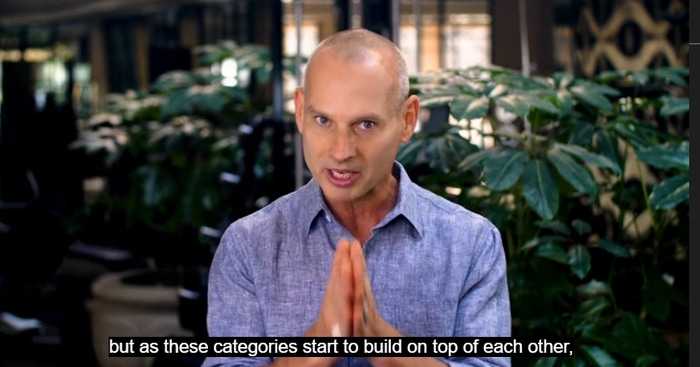 It's possible to set goals in one category which exercise what Jon calls, 'gravitational pull' on some, or even all, of the others.
Here's an example.
I chose to develop self discipline as a character trait. This linked directly to my health and fitness plan to exercise and my spiritual goal to meditate regularly. In fact it supported my visions and strategies for all the other categories in some way.
Go back and edit earlier category goals and strategies as you complete new categories so you can maximize this interconnectedness.
Your goals and plans should be challenging but achievable
Jon shares his own visions and strategies for each category. As well as others from within the Lifebook Community.
These are beautiful, poetic, spiritual statements. My advice would be not to try to emulate or better them. It's not a competition. Jon's own statements are the result of over two decades of working on his Lifebook!
So build in stretch and challenge, but make your goals clear and achievable – once you've reached them you can go back and raise the bar.
You don't have to do everything at once
Before starting the course, you take the Lifebook Assessment.
As a result of this you will identify a key category of focus and a strong supporting category.
These are the power points that will move you forward. Work on them first.
Verdict: Is Lifebook Online Worth It?
In my opinion: absolutely.
The Lifebook Framework is a powerful approach to self improvement which is coherent and interconnected in a way that locks in progress in every area of your life, not just one.
The structure of the course, together with the templates, really help guide you through the process and get results.
That being said there are some people this course will not suit, in my view:
Those who are not prepared to put in some time and effort
Anyone wanting instant results
Those preferring a more academic/scientific approach
Anyone who is not willing to lean into the process
For me, it went way beyond my expectations. I've let go of beliefs that have been holding me back, reinvented myself, have a clear vision for the rest of my life and a road map to get me there.
Judging by the comments and reviews I've read, others who've taken the course agree.
Lifebook really put me in the driver's seat. And the option to get a refund removes the risk of you being out of pocket if you don't enjoy it.
$399 is a bit of a cost – but for 20 hours of potentially life changing training is a bargain IMHO. It works out at just $20 an hour whereas a life coach could set you back $400 for just one hour of their time.
Overall for me this was a great investment that has allowed me to live my best life on an ongoing basis. And at the end of the day:
"There is no greater cause that you could ever commit to than to take this one life that you've been given, this short time that you have on this planet, and make it the best it can possibly be. That's kind of our one job."
Lifebook 12 months on
Where am I 12 months on from Lifebook?
My focus categories were Emotional Life and Health and Fitness.
I'm lighter and healthier with a manageable but progressive program of fitness. I create far more opportunities to be happy and far fewer that make me sad. I became vegan, started to grow my own vegetables, created a garden, took up masses of crafts and basically learned to be happy in retirement. Which I was convinced I would never do. And I'm active in the community as an elected councillor.
In fact, I would describe myself as being more quietly happy than I have ever been.
Would I have done all this without Lifebook? I doubt it given the circumstances of 2021!
The fact is, the methodical scaffold Lifebook leaves you with, and the interwoven nature of the categories keeps the learning moving forward. You might think you've focused on one category, but a review (which I do monthly) reveals great strides elsewhere.
And that's what makes the difference.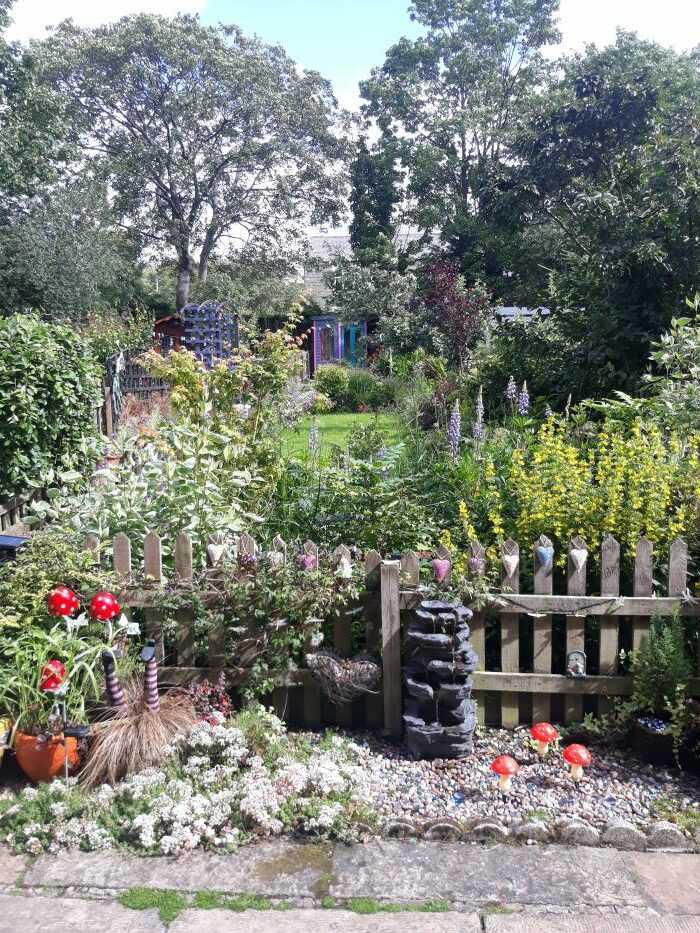 Related article: Best Mindvalley courses, best personal development courses
Frequently Asked Questions
What is Lifebook Online?
Lifebook Online is a uniquely structured framework that you engage with over six weeks to achieve fulfilment in twelve aspects (or categories) of your life. 
How long is Lifebook Online?
Lifebook Online is a six week course. You cover 2 Lifebook Categories a week which takes a minimum of four hours a week.
How much is Lifebook Online?
$399 gives you access to the course and lifetime access thereafter.
Can I get Lifebook Online for free?
Sadly not, but you can claim a refund 15 days from purchase date so that gives you two weeks of lessons to decide if it's right for you.
Can I get a refund if I don't like Lifebook Online?
Yes, you can claim a refund 15 days from the purchase date.
How many categories are there in Lifebook Online?
There are twelve Lifebook categories
What are the Lifebook Categories?
Health and fitness, Intellectual life, Emotional life, Character, Spiritual life, Love life, Parenting, Social life, Financial, Career, Quality of life, Life vision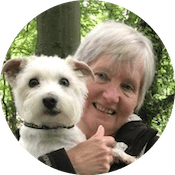 Liz Hurley has 30+ years of high school teaching experience and is one of our senior writers here at Learnopoly.