With a career spanning over quarter of a century and an audience numbering hundreds of thousands, Kwik's Super Reading course is without a doubt one of the most popular speed reading courses out there today.
Jim Kwik is an American brain coach, author and motivational speaker with over 25 years of experience teaching CEOs, celebrities and athletes to improve their brain performance. His clients include the likes of Will Smith, Oprah and Elon Musk to name a few!
But just how good is Super Reading with Jim Kwik? And can it really help you to study better and improve your memory?
That's what this Jim Kwik Super Reading review is here to answer!
.
Quick summary
You will learn to:
Effectively increase your reading speed
Improve memory and comprehension skills
Use proven techniques to sharpen your focus
Abandon bad habits
Commit to a routine
Understand and ask "power questions"
Measure your improvements
Speed-read on macro and micro scales
Avoid "digital dementia"
Use the "123" and "4321" techniques
Pros
Learn from an industry expert with decades of experience
Practical exercises throughout that could get you reading up to 4 x faster
Solid, accessible and well curated lessons broken into easy bite-sized chunks
FREE one hour masterclass to help you decide if the course is right for you
Cons
End of the course less exercise oriented than the start
Advice can be repetitious at times (may be a pro for some)
Length of course: 21 lessons totaling 4 hours and 58 minutes (designed to be taken in 21 daily segments)
Best for: Kwik really has catered to just about everyone and his course would be perfect for students, anyone who needs to use speed reading in their workplace as well as those who just want to read for pleasure more quickly.
Overall: A thorough and in-depth course that helps you to understand how your brain works and how to improve your words per minute, retention, and more. I was really impressed by the exercises Kwik shows you and how effective they are.
Here's what's in store for this Super Reading with Jim Kwik review:
About Jim Kwik and Mindvalley
A sneak peek at what's inside
Pros and cons
Who it's for
How much it costs
Is there anything better?
What others thought of the course
How unique the content is
Final verdict: is it worth it?
About Jim Kwik
Jim Kwik is an American brain coach with over 25 years of experience teaching CEOs, celebrities and athletes to improve their brain performance. Some of his best known clients include the likes Oprah Winfrey, Elon Musk and Richard Branson — to name a few!
He's also published several books on the subject, including: Limitless: Upgrade your Brain, Learn anything faster and Unlock your exceptional life.
He teaches this course for Mindvalley as well as 2 others: 5 days to a powerful brain and Superbrain and Superbrain for Teens.
If you haven't yet seen the trailer for Super Reading, you can view it here:
About Mindvalley
Mindvalley is an e-learning platform founded in 2002. Its focus is teaching what "regular schools forgot" – including things essential to everyday life such as mindfulness, meditation and fitness.
One of Mindvalley's selling points is that it has classes taught by experts in their field. For example, you can learn Everyday Bliss from Paul McKenna, The Mastery of Sleep from Dr Michael Breus and Chakra Healing from Anodea Judith.
With more than 200 world class coaches and speakers, Mindvalley delivers programs across a range of categories such as:
Body
Mind
Soul
Relationships and parenting
Career
Entrepreneurship
It also hosts the famous Lifebook Online course and other partner programs.
Mindvalley claims to use scientifically proven systems that keep you engaged, moving forward and making positive changes that stick.
And it's a formula that seems to work. Mindvalley has over 12 million students and their courses boast a 5x completion rate over traditional online learning.
For more granular information check out our Mindvalley review.
An inside look into Super Reading with Jim Kwik
Jim Kwik's Super Reading course is 4 hours, 58 minutes long, and has 21 lessons designed to be sat over a 21-day period (one lesson per day).
The course includes weekly workbooks with lesson breakdowns, exercises and more.
In this course, Kwik helps you to overcome whatever's holding back your reading speed and comprehension. You'll also get a glimpse into how the mind processes information you read and how you can increase your reading speed up to 4x faster!
To give you a better idea of what you'll get from this Mindvalley course, here are my chapter breakdowns. I have grouped multiple lessons together for the sake of clarity
Lessons 1-2: Find your starting speed & Clearing the Obstacles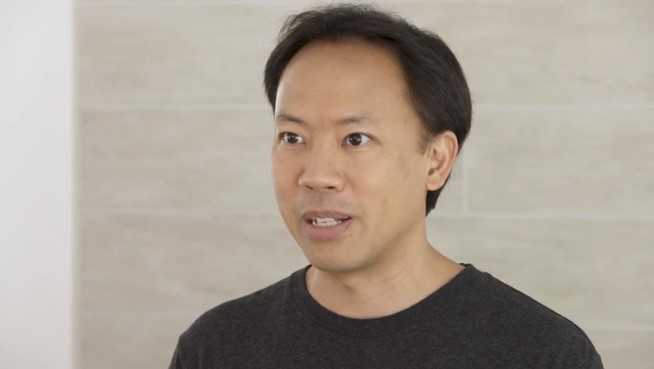 "Leaders are readers"
In his opening lessons, Kwik aims to take you through exactly what speed reading is, how it can benefit you and the results you can expect from becoming a quick reader. Also, he aims to teach you the basic techniques of measuring speed.
In these lessons you'll learn:
Why hardcover books are easier for speed reading
Ways to measure your "base rate"
About the relationship between comprehension and focus
To overcome distractions
What you can decipher from how children read
The way Kwik sees it, there's a balance to strike between speed and retention. So, with this in mind, he shows you examples of how to measure your "base rate."
From here, he discusses the various obstacles you face when reading. He also shows you how some of the ways you're taught to read at school become unhelpful later in life.
Above all, his emphasis is on showing up and ensuring you read every day. Furthermore, he sets out the minimum reading you should be doing between lessons in order to gain the most from this course.
From here you'll go on to:
Lessons 3-5: How to use a Visual Pacer, Why a Visual Pacer Works & Indentation Reading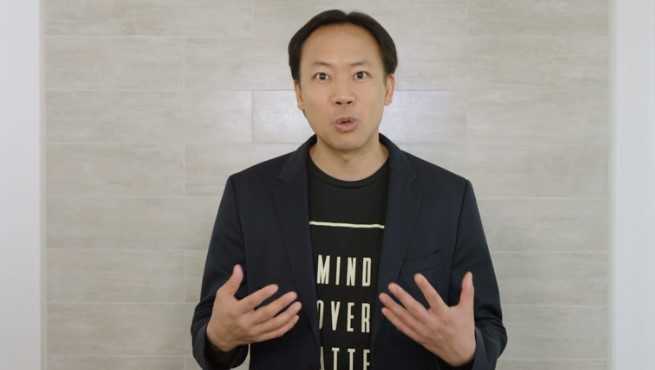 "Genius leaves clues"
After laying the foundations for super reading, Kwik's aim in these lessons is to give you the tools to increase your reading speed. As well as this, he refers back to your "intentions/actions for the day."
I found this very helpful as it allowed the material to flow consistently. It also allows you to see the benefit of every lesson as your new "base rate" is taken on most (but not all) of the lessons.
So, you'll learn:
The difference between macro vs micro learning
Why visual pacers work
How to use posture to better your reading
Why you should expect fluctuations in reading speed
Ways to count words
Although the visual pacer idea may be familiar, Kwik does a great job of spelling out the upsides and downsides of different visual pacer types.
He also aims to show you how you can adjust your reading speed according to what you're reading. He even teaches the pros and cons of different reading postures — something I had never even thought of before!
This then takes you on to:
Lessons 6-8: Introducing the Infinity Technique, Read a Book a Week & Subvocalization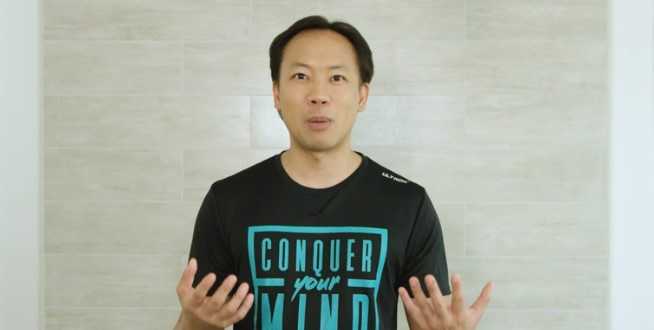 "Knowledge is not only power, it is also profit"
As week 1 ends and week 2 begins, Kwik wants to help you to "unlearn" more of what you were taught at school. Specifically, he gives you two new techniques to try to help build your reading speed.
So, in this section you'll learn:
What the infinity technique is
Ways to activate both your left and right brain
Why you can hit a "ceiling" on our WPM count
How sight words work
The "123" technique
Here, Kwik focuses on reading speed but also introduces comprehension. He encourages you to find a way to schedule your reading and the best times to do this. He wants you to set the goal of reading a book a week, as this is what many CEOs do.
Lastly, Kwik talks about subvocalization and mentoring legendary actorWill Smith on set to help him learn lines. The way Kiwk sees it, subvocalization can be really helpful despite the fact you're told to suppress it at school!
After this you'll go onto:
Lessons 9-11: Using your Left Hand, Introducing Speed Drills & Activating your Peripheral Vision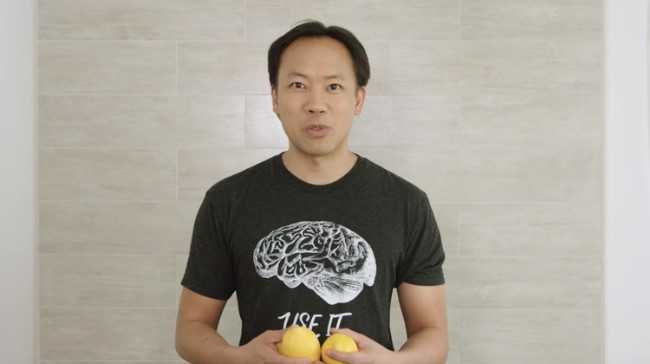 "The gloves are off now!"
In this next section, Kwik shifts the focus from speed to comprehension. He also introduces exercises such as juggling to allow your mind to multi-task and help utilize your peripheral vision.
So, in these classes, you'll learn:
How different sides of the brain work
To unlearn bad habits
The "4321" method
How to measure your improvement so far
Why seeing more information can help you read faster
Kwik helps to identify the traits that many quick readers have. He also shares some useful tips and tricks on how you can use small activities (such as learning to juggle) to help stimulate your brain.
In this section, Kwik relates training your brain to going to the gym — the more often you stimulate and exercise those muscles, the easier those exercises become. It sounds so obviousbut now I've used these techniques for myself, I can really see the benefit!
He also emphasizes how repetition can help boost comprehension, especially when it comes to technical reading.
This takes you on to:
Lessons 12-15: Boosting comprehension Parts 1, 2 & 3 & FAQs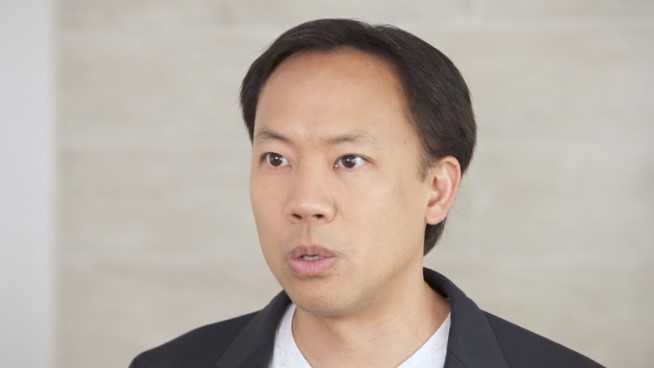 "We make progress by releasing perfection"
Here, Kiwk presents a 3-day mini series on how to improve your comprehension levels. He also encourages you to challenge and ask questions of the material you're reading.
So, you'll learn:
How to ask better questions
What a "power question" is
The importance of taking notes
How teaching helps you to learn
The difference between physical vs verbal learning
Kwik helpfully breaks down the various ways you can improve your comprehension and memory retention. He also lays out when and why you should use these different techniques.
Later, he teaches you about the RAS part of your brain and how your brain filters out what it considers to be important/not important. He even goes on to describe how different sides of the brain benefit from taking notes in different ways.
One thing I didn't enjoy about this section was that the 3-part series is interrupted mid-way through by an FAQ section. This felt quite disjointed as the FAQ section did not cover any new ground and I felt it would have been better used as one of the bonus videos.
Lessons 16-17: Importance of Brain Breaks & The Power of Reading Backwards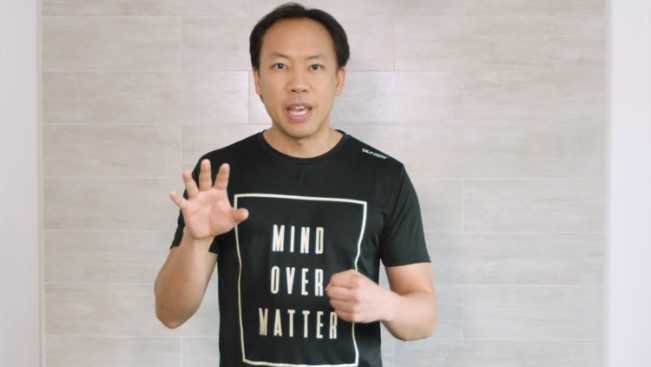 "You can't be focused all the time; it leads to burnout"
In these lessons, Kwik shows you how to give your brain a much needed break. He also gives his take on an unusual technique that might just help you find the information you're looking for.
So, in these lessons, you'll learn:
How to stay in a focused "workflow"
The difference between primary and recency
Why movement is important
How guessing keeps you interested
The ways confusion/questions can be useful
Here, Kwik will teach you the three essential things you need to give your brain a break. He also takes you through what he refers to as "Super brain Yoga" and how it can benefit you.
You'll also gain valuable insight into skim reading and how it can help save considerable time when reading.
This leads you on to the final section:
Lessons 18-21: Introducing Eye Fixations, Reading Technical Information, 5 Levels of Reading & Building a Reading Habit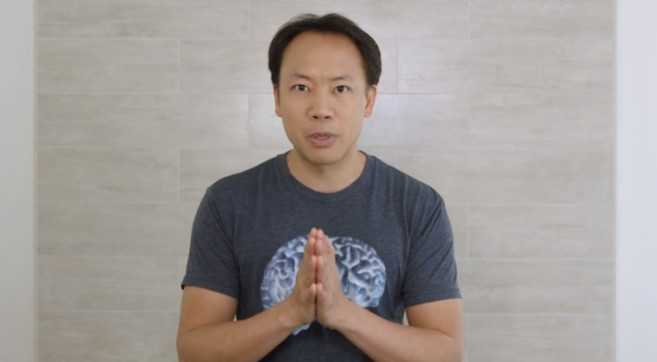 "We want this not to be the end, but to be the beginning"
In his closing chapters, Kwik encourages you on your speed reading journey. He also allows you to observe the progress you've made over the last three weeks.
So, in these last lessons, you'll learn:
What fixation is and how it affects your reading speed
The "forgetting" curve
Why you crammed at school
How to avoid "digital dementia"
Ways to stop yourself self-sabotaging
The way Kwik sees it, fixations are something that can be overcome; you just have to know the right "level of reading" to do this.
Kiwk also gives you some tidbits on reading technical info and why 3 is the magic number when it comes to this.
On top of this, he tells you how you can skim for specific pieces of technical info in a book. This is really useful because often when we look up technical information, we don't need it all.
He concludes by encouraging you to set yourself good habits and to continue with the daily challenges you've been set on this course from now on.
What I liked about Super Reading with Jim Kwik
Learn from an industry expert with decades of experience
As someone who suffered from a serious brain injury at a young age, Kwik knows first-hand how reading slower can get you behind. So, he made it his mission to get better and now has over 25 years' experience teaching people his super reading techniques.
With his mentees/students/clients including some of the most successful people in the world including CEOs such as Elon Musk and Sir Richard Branson as well as actors such as Hugh Jackman as his clients, you know you're in good hands with Kwik.
Several practical exercises throughout that could get you reading up to 4 x faster!
For me, one of the stand-out features of this course was how practical and engaging most of it was. Kwik gives you tips and tricks to help with measuring your speed, training your brain, eye exercises and so much more!
Whatsmore, Kwik explains all of these exercises in great detail and always demonstrates them fully to ensure you understand. So, with this in mind, you'll not only see an improvement in your reading and comprehension, you'll also understand why.
Solid, accessible and well curated lessons broken into easy bite size chunks
Another advantage of this course is that each lesson follows from and builds upon the last. So, at the start of each lesson Kwik checks in with you and summarizes the previous day's lesson.
Kwik emphasizes the strength of repetition during this course and the benefits of it will be plain for all who take this course to see!
Following this, he'll help build upon your knowledge so far and expand. As a result, your knowledge is built up incrementally. This, coupled with the bite-size video length really helps to create an ideal learning environment.
What I think could be improved
End of the course less exercise oriented than the start
One downside of Super Reading is that the content in the last week is less informative than the first two. While weeks 1 and 2 fly by with really engaging techniques, it sometimes feels as though week 3 is just Kwik teaching with little practical advice.
This was disappointing for me as Kwik mentions a few lessons earlier that "we'll come to reading technical info later", which I was looking forward to, and it's only in this last week that it's briefly touched upon.
Advice can be repetitious at times (may be a pro for some)
Another negative of Super Reading is that Kwik's advice can often be repetitive. While he does this to make and emphasize his points, sometimes it can feel a little disengaging.
Also, Kwik likes to use memorable cliches a lot when he's teaching. However, it's worth noting that despite this, the course has so much great material which more than compensates for Kwik's presentation style.
Who's this course for?
In my view, this course is best suited to anyone who:
Considers themselves a slow reader and wants to improve
Loves reading as a hobby and wants to read more books
Has to process a lot of information in their workplace
Is a student and needs to revise
Wants to become more efficient in their job
How much does the course cost?
At the time of writing, Mindvalley has two subscription types Mindvalley and Mindvalley Pro.
Mindvalley subscription costs
Monthly – $99 per month (billed monthly)
Yearly – $41.60 per month (billed annually at $499)
The yearly membership represents a saving of 42% over the monthly cost and works out less than $1.50 per day. That's less than the cost of a cup of coffee. And not much to pay for "transformational change that lasts a lifetime".
Individual self improvement courses can set you back hundreds of dollars. And one-to-one sessions with a life coach can cost over $200 an hour.
Looking at it that way, Mindvalley subscription represents great value with access to $15,000 worth of Mindvalley courses (or quests as Mindvalley refers to them.)
The great thing about this is that the more quests you take, the less effective cost per class is.
For example, if you find at least 5-10 classes you like, you're effectively paying $50-$100 per course ($499 / 10 classes = £49.90).
Bearing in mind these classes are taught by world experts, the value is unbeatable. It's sort of a way to hack learning. Plus there is a FREE one hour masterclass to help you decide if this course is right for you.
Also, Mindvalley offers a 15 day "one click refund" if you're not happy with your purchase.
Alternatives to Super Reading with Jim Kwik
While Kwik's course is the only speed reading specific course on Mindvalley, there are definitely courses that would complement it such as Kwik's own 5 Days to a Powerful Memory course.
There are many options outside of Mindvalley and if speed reading is your thing, take a look at our Best Speed Reading Course Review.
If you're looking to sharpen your logical reasoning and problem solving skills you should definitely check out brilliant.org. And if your creative juices are flowing you could check out CreativeLive.
The verdict?
If you're more interested in just dipping your toes into speed reading, a more introductory course might be more suited to you.
But, if you're committed to improving your reading speed and understanding, I think this Mindvalley course is invaluable. You also have the bonus of hearing from a world-renowned speed reading coach.
And, remember, with the yearly membership, you can take any or all of the Mindvalley courses!
Super Reading with Jim Kwik: What others have said
My aim here is to write the best and most balanced Super Reading with Jim Kwik review, so here are some reviews I have found on YouTube, Reddit and other forums:
"I enjoyed Jim's podcast, and thought I'd try his course. From the podcast and email ads, I got the impression that the methods in the course would be fully grounded in science. But it turns out that the course is based on Jim's personal experience and beliefs" -- Comment on Reddit
"Some things he teaches are not possible according to our current understanding of the human body. E.g. reading in your peripheral vision. Additionally vocalization and subvocalization both increase comprehension" -- Comment on Reddit
"Jim Kwik is an inspiring and sincere teacher who really believes in his work. Not only did my reading improve from 270 wpm to 620 wpm, but I am thinking much more quickly and solving problems that used to feel impossible to me. Thank you Jim, you've truly changed my life!" -- Comment on Mindvalley
"I was so surprised I did not have any knowledge of how to actually read. Jim showed me the tools that helped me in speeding up my reading [...] I could read faster; I could remember more." -- Comment on Mindvalley
"Jim's amazing coaching abilities, deep connection to us all, as well as his since of humor helped me go through the whole quest [...] and left me with strong motivation to read every day."  -- Comment on Mindvalley
How long it took to complete the course
At 4 hours and 58 minutes long Kwik's course is on the longer side. However, these lessons are designed to be sat 1 per day and you gain the most from the course by doing it this way.
The lessons vary in length from six minutes to 30 minutes. But, do keep in mind that the longer lessons often have extended periods of time within them for you to read.
Is the course content unique?
In short, this course isn't 100% unique. This is partly because the fundamentals of speed reading are pretty unanimous in all courses on the subject.
Also, as a teacher with years of experience, his own website with other courses plus hours' worth of YouTube content, some of Kwik's methods for speed reading can be found elsewhere.
However, this is the most in-depth I've seen Kwik go, and it's far more detailed than his other free online content. If you're serious about wanting to learn speed reading, this course will prove invaluable to you.
Plus, the solid structure of this course will put you in far better stead than just scouring what you can find of Kwik on YouTube!
What you'll need
You'll want a pen and paper to note down what Kwik teaches in this course. Also, you'll want two or more books to read. At least one should (ideally) be light fiction and one non-fiction. Hardbacks would be preferable.
You might also find it beneficial to print off the weekly work books.
Is Super Reading with Jim Kwik worth it?
In a word: yes.
Whether you're a keen reader who wants to improve speed or a non-reader who wants to get back up to scratch, you'll likely enjoy, and gain valuable insights with this course and obtain a valuable life skill.
I would say this course is most suited to students and hobby readers who want to read more books. But wherever you are on your reading journey, you'll come away from this course with improved comprehension, and as a much faster reader.
It's also worth keeping in mind that Kwik is one of the top names in speed reading coaching. The tips and tricks he'll pass on to you are the exact same he teaches to some of the world's top athletes, sports personalities and business people!
So, if you liked what you saw in the trailer and lesson plan, you'll likely finish this course feeling inspired.
And, to get the most out of Mindvalley, it's worth taking as many courses as possible that interest you. With over $15,000 worth of classes to choose from, this should be easy.
Plus there's a variety of different purchasing options available. You can either purchase Super Reading alone, subscribe for the month or for the year. I recommend that you take a sneak peak at the course with the FREE one hour Masterclass before you commit.
Also, Mindvalley has a 15-day refund policy if you're not happy with your purchase. This reduces your risk of losing money if a class isn't for you.
Frequently asked questions
How much does Super Reading with Jim Kwik cost?
A Mindvalley yearly membership costs $499.20 ($41.60 per month) this gives you access to SuperReading and all of Mindvalley's other courses. Alternatively monthly membership is available for $99 or you can buy the course individually for $349.
How long is Super Reading with Jim Kwik?
Super Reading consists of 21 videos totalling 4 hours and 58 minutes in length. These lessons are designed to be sat 1 per day for 3 weeks.
Can you get Super Reading with Jim Kwik for free?
Unfortunately you cannot get Super Reading for free. But Mindvalley has a range of purchasing options and offers refunds if you're not happy.
Can I get a refund if I don't like Super Reading with Jim Kwik?
Yes, Mindvalley operates a 15 day refund policy if you purchase directly through them. If you purchase through other providers, their returns policy may apply.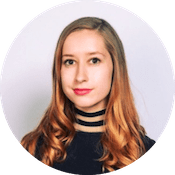 Rebecca graduated from King's College university with a first class honours in English Language, followed by a Masters' Degree in Eighteenth Century Studies.