If you're looking for the best speed reading courses of 2023, this article's here to help.
With no shortage of speed reading classes online, it can be hard to know where to begin when choosing the right course for you.
In fact, there's a range of factors to consider when deciding which online speed reading course is the best fit. This includes teachers' specialities, target audience, and more.
So, that's why we've pulled together this list for the best speed reading classes of 2023.
So, let's get started!
What is the best speed reading course?
In sum, these are our picks for the 10 best speed reading classes:
Our top recommendation is Super Reading. This is because instructor Jim Kwik has passed on his super reading knowledge to some of the most influential CEOs in the world including Richard Branson, Oprah Winfrey and Elon Musk to name a few!
Super Reading is arguably the most comprehensive course on speed reading available today. Kwik covers many aspects of brain training to help you read faster and learn better. Plus, the course is filled with lots of additional resources as well as huge amounts of practical exercises.
Kwik's course has a free 1 hour masterclass so you can try before you buy. You can buy the course individually or get membership to enjoy other courses on the Mindvalley platform – including Jim Kwik's famous Superbrain course.
Also, Mindvalley has a "one click refund" policy, which reduces your risk of losing money if you don't enjoy it. You can find out more in our Mindvaleey review.
Alternatives to Super Reading include Udemy's Become a SuperLearner® 2: Learn Speed Reading & Boost Memory and SkillShare's Speed Reading Mastery: Double Your Reading Speed In 7 Days
These courses each are cheaper and shorter compared to Super Reading. So ultimately it depends on how serious you are about improving your reading. But the free class could be a great option to help you decide if Super Reading itself will be right for you.
Read our mini reviews below to get the full details!
Best online speed reading course reviews
1) Super Reading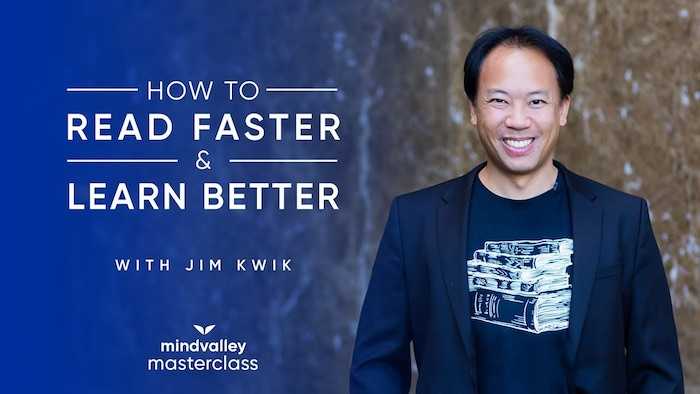 Platform: Mindvalley | Teacher: Jim Kwik | Course length: 21 lessons totalling 4 hours and 58 minutes (Designed to be sat over a 21 day period)
Jim Kwik is an American brain coach with over 25 years of experience teaching CEOs, celebrities and athletes to improve their brain performance. After suffering a brain injury as a child, Kwik taught himself how to learn quicker, and more efficiently and aims to pass that knowledge on to you!
He has now also published several books on the subject including Limitless: Upgrade your Brain, Learn anything faster and Unlock your exceptional life.
You'll learn to:
Effectively increase your reading speed
Improve your memory and comprehension skills
Use proven techniques to sharpen your focus
Abandon bad habits
Commit to a routine
Understand and ask "power questions"
Measure your improvements
Speed-read on macro and micro scales
How to avoid "digital dementia"
The "123" and "4321" techniques
Pros:
Learn from an industry expert with decades of experience
Practical exercises throughout that could get you reading up to 4 x faster
Solid, accessible and well curated lessons broken into easy bite-sized chunks
FREE one hour masterclass to help you decide if the course is right for you
Cons:
End of the course less exercise oriented than the start
Advice can be repetitious at times (may be a pro for some)
Who it's for: This course would be perfect for students and anyone who needs to use speed reading in their workplace. But someone who just reads for pleasure would also gain valuable insights from this course. Kwik really has catered to just about everyone here!
Student feedback: "After just 10 days, my reading speed increased by 265%! 265 percent!" — Comment from Mindvalley
Overall: A thorough and in-depth course that will allow you to understand how your brain works, how to improve your words read per minute, retention percentages and so much more. Also there's lots of practical tips and exercises recommended to help you become a better reader.
For more information read our in-depth Jim Kwik Super Reading Review or Best Mindvalley courses
2) Become a SuperLearner® 2: Learn Speed Reading & Boost Memory (Udemy)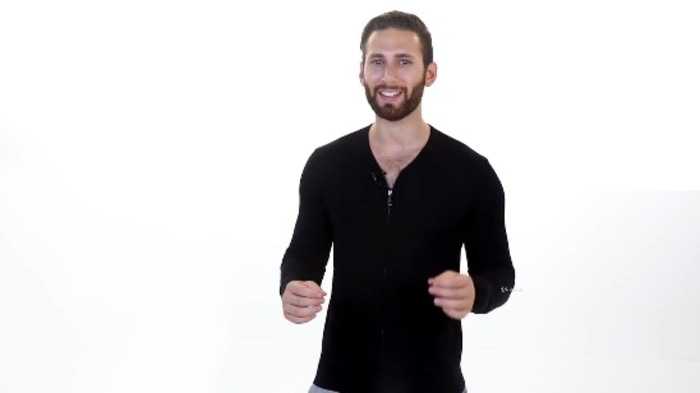 Platform: Udemy | Teacher: Jonathan Levi | Course length: 63 lessons totalling 5 hours and 19 minutes
Jonathan Levi is an entrepreneur who started his first eCommerce business at the age of just 16. At the time of him selling that business it was one of America's fastest growing companies!
Levi has a proven track record in business, writing and teaching with his courses being watched by over 350,000 people. In this course Levi aims to show you what it takes to be successful and how speed reading can set you up on that journey.
You'll learn to:
Read up to 3x as fast as you do now
Understand how memory works
Develop systems for long term memory retention
Use visual learning as tool to speed read
Set up a good environment for reading
Pros:
Rich and varied content
Additional materials to assist with the course
Useful memorization techniques
Cons:
Contains ads for content by Levi outside of Udemy
Some abstract ideas and concepts not always explained
Who it's for: This course would be great if you're a student, an entrepreneur, or even if you just want to make a dent in your ever growing reading list. If any of those sound like you, you're sure to gain some huge insights into speed reading from this course!
Student feedback: "I've already been able to improve my reading speed, comprehension & memory and I'm only half way through the course." — Comment form Udemy
Overall: One of the most in depth courses on speed reading out there! Plus, this course has the added bonus of being an update of an already hugely popular course on speed reading. For anyone who wants to improve their reading speed and memory skills, this course is going to prove invaluable!
For more information check out our Best Udemy Courses and Udemy reviews.
3) Speed Reading MACHINE 3.1: How To Read 307 Books In 2021 (Udemy)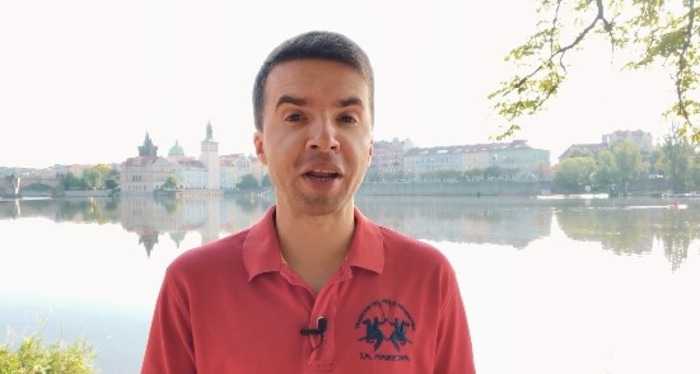 Platform: Udemy | Teacher: Silviu Marisk | Course length: 67 lessons totalling 4 hours and 30 minutes
This is the second course on this list taught by business analyst and online course creator Silviu Marisk. Here, Marisk aims to focus on teaching you speed reading for books. Plus, he aims to show you how you can use your speed reading skills to read hundreds of books in a year!
You'll learn to:
Understand the two "core principles" to speed reading
Find the speed reading mindset
Self motivate yourself to read
Use memory strategies
Improve your comprehension rate
Pros:
Learn from a speed reading expert
Engaging course content
Strong examples throughout
Cons:
Some points can be repetitious
Higher focus specifically on book reading (could be a pro for some)
Who it's for: This course is definitely one for the bookworms! If you struggle to find time to enjoy reading, and want to read more this is definitely a course for you!
Whatsmore, the elements of this course that teaches you about the speed reading mindset will undoubtedly set you up for success in your work life too!
Student feedback: "Amazing trainer and extremely well-done course. The audio, video and structure make the topic of increasing your reading speed extremely interesting. It kept my attention until the very end. I already saw improvements in how fast I can read" — Comment from Udemy
Overall: Lots of insights into how to get yourself into the right mindset to speed read. This course is definitely aimed more towards the hobby reader. However, anyone looking to get ahead in their career via speed reading will pick up lots of useful tips too.
4) Speed Reading Mastery: Double Your Reading Speed In 7 Days (Skillshare)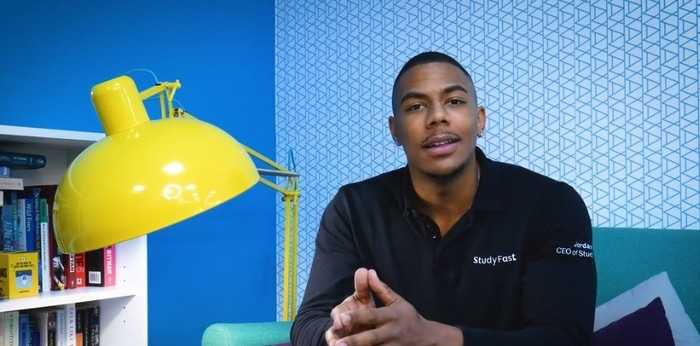 Platform: Skillshare| Teacher: Jordan Harry| Course length: 31 lessons totalling 4 hours and 7 minutes
Jordan Harry is the CEO and founder of StudyFast. His aim is to make speed reading and memory training accessible to all. Not only that, but you know you're in safe hands with an instructor that's been featured on TEDx and has passed his wisdom onto more than 30,000 people.
You'll learn to:
Take better notes
Double your reading speed
The power of "chunking"
Help improve memory through habits
Use specialized techniques when reading off a screen
Pros:
Learn from a professional speed reading coach
Accessibility for Dyslexia sufferers
Memory games to help improve retention
Cons:
Technical terms not always explained
Inconsistent audio volume
Who it's for: This course is aimed at readers of all abilities looking to improve their speed. Even if you consider yourself a bad reader; Harry believes there is no such thing and that this course can help you. His student feedback really does speak for itself!
Student feedback: "I completed this in two days, my original reading speed was about 200 to 300 wpm. however after watching this course and completing the tasks I can now read at 800 wpm with the same level of comprehension." –Comment from Skillshare
Overall: A fantastic speed reading course for people of all abilities. This course would be a great place to start for those brand new to speed reading. But even for advanced readers, this course is a great way to learn how to improve your techniques!
For more information about Skillshare, check out our Skillshare Costs and Skillshare reviews
5) The Ultimate Speed Reading Training Program & Formula (Skillshare)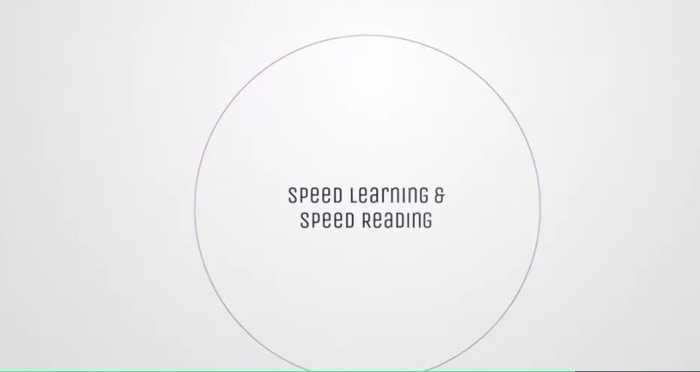 Platform: Skillshare | Teacher: Noah Merriby| Course length: 49 lessons totalling 3 hours and 31 minutes
Noah Merriby is an author, investor and entrepreneur. He specializes in personal development and teaches several courses on the subject on Skillshare. On top of which, he has also written a book which this course will give a free copy of entitled: The Habits Of Success: Don't Listen To Me, Listen To Them!
You'll learn to:
Assess your current speed reading ability
Speed reading exercises
Eye fixation and "clumps"
Recognise words as shapes
Improve your retention ability
Pros:
Career focused advice
Insights into how you can use your new skills practically
Progress Tracker
Cons:
No downloadable content
Some terms not explained
Who it's for: This course is largely aimed at students, young professionals and hobby readers so they will likely get the most out of this course. If you're looking for a more entrepreneurial focused course then maybe the Matt Wong course we detailed above would be better!
Student feedback: "You will find a lot of tips and tricks, together with useful insights and apps that will help you along the way. Thank you for this class!" — Comment from Skillshare
Overall: This course breaks what speed reading is, how the brain works and how we can use speed reading into east-to-digest chunks. This is another course where someone who is a total newcomer to speed reading would fit right in!
6) Speed Reading Simplified (Udemy)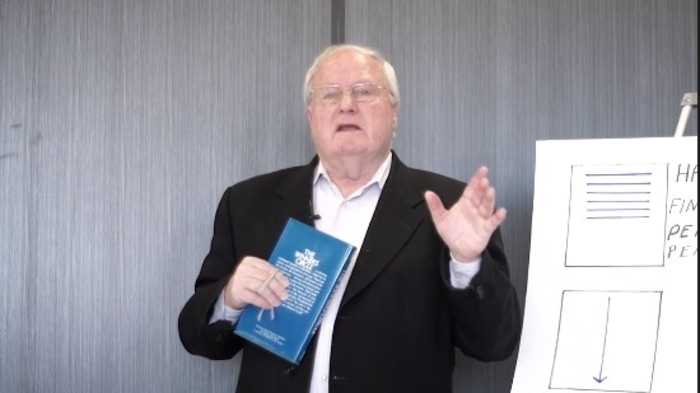 Platform: Udemy | Teachers: Richard Walton, Scott Paton, Scott Alex| Course length: 21 lessons totalling 47 minutes
Math teacher Richard Walton, podcaster Scott Paton and communication coach Scott Alex have come together for this quick speed reading course.
With their backgrounds in math, speaking and conflict management respectively, this course will give you insight into how speed reading can be used effectively in a variety of situations. So, with all this in mind:
You'll learn:
The three keys of speed reading
Review, glance and reading techniques
About the visual memory system
Exercises to help you read better and faster
How to use hand motions
Pros:
Ideal for beginners
Downloadable resources
Useful strategies used throughout
Cons:
Some abrupt editing
Shorter course (could be a pro for some)
Who it's for: This is definitely a course for beginners to speed reading. However people who are naturally fast readers may also benefit from the techniques shared in this course.
Student feedback: "I was sceptical about speed reading, but after taking the course and just following it in an hour straight I found myself at more than double the reading speed I was before starting." — Comment from Udemy
Overall: A really helpful course that clearly demonstrates the basics of speed reading and various techniques you can use. However more advanced speed readers may want to try one of the more advanced courses on this list.
7) Basic Speed Reading for IT Professionals (Udemy)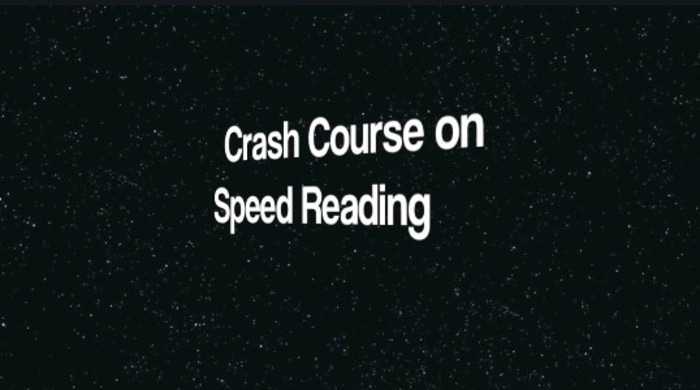 Platform: Udemy | Teacher: Alex Garcez | Course length: 20 lessons totalling 2 hours and 2 minutes
Instructor Alex Garcez suffers from dyslexia. This meant he read very slowly as a child. To overcome this, in his early twenties he learned to speed read and has now spent over a decade passing this skill onto others.
And his course offers a 50% improvement guarantee so you know you're in good hands!
You'll learn to:
Understand "brain waves"
Speed read on a screen with ease
Use your pointer to assist in speed reading
Overcome mental blocks
Test your performance
Pros:
Learn from a self taught expert
High production values
Scientific basis of the teachings explained well
Cons:
Not as IT focussed as title suggests
Contains ads for other courses
Who it's for: This course is primarily aimed at those who work with computers and need to analyse data fast. But, the methods are not always screen specific, which may be a downside for some. However, this allows for a more accessible course for people who need to improve their speed reading skills.
Student feedback: "Alex is a compelling teacher. I trusted that I was going to gain a skill from the course and indeed I have! I'm excited to use his micro max study method to increase my skills and tackle all these instructional books I have." — Comment from Udemy
Overall: While the insights you will gain into how the brain works and how you can train it to speed read are very interesting and useful; this course could be more specific to IT. Overall though still a useful course.
8) How to Read Faster: 7 Easy Steps to Master Speed Reading, Reading Comprehension & Learn Fast Reading (Skillshare)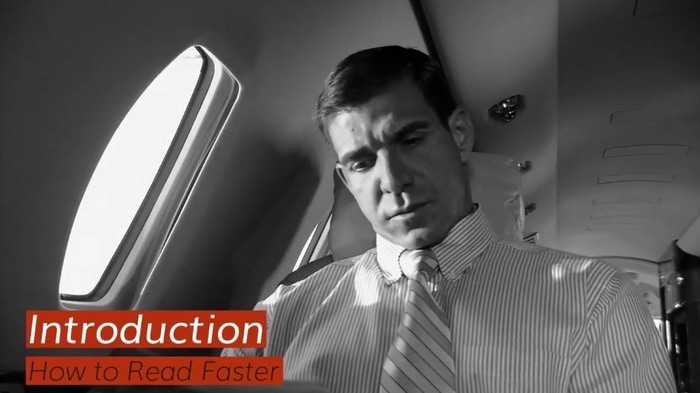 Platform: Skillshare | Teacher: Troye Bates| Course length: 9 lessons totalling 1 hour and 30 minutes
With a background as a literary agent; it should go without saying that Troye Bates knows a thing or two about speed reading. Bates teaches a number of courses on Skillshare that he titles "brain training." So, this course aims to help you train yours to speed read like a pro.
You'll learn to:
Understand the speed reading fundamentals
Identify the difficulties encountered when speed reading
Improve your comprehension level
See the benefits of speed reading
Evaluate your reading strategies
Pros:
Learn from a professional with industry experience
Engaging instructor
Offers practical advice
Cons:
Lack of practical exercises
Some lectures overly long
Who it's for: This course is another with a more general audience. Since it doesn't focus on professionals, people looking to improve speed reading for pleasure will likely get the most out of this course.
Indeed, based on the course reviews, it seems like that was the group who most appreciated the course.
Student feedback: "The teacher promotes sound advice and tested techniques to help improve your reading speed. The course is also very well narrated with a succinct style and honest tone." — Comment from Skillshare
Overall: A useful "how to" for those new to speed reading. It would be especially useful for those who love to read and want to be able to fit in more books. Plus, if you're interested in the science behind how to train your brain to speed read, this course will be invaluable!
9) How to Master the Skill of Speed Reading (Skillshare)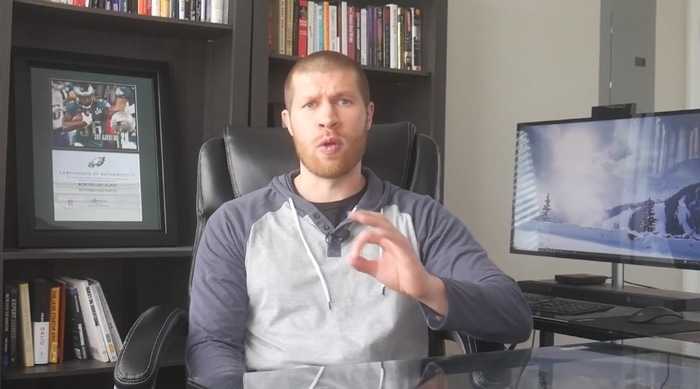 Platform: Skillshare | Teacher: Bryan Guerra| Course length: 20 lessons totalling 28 minutes
Bryan Guerra has around a dozen courses on both Skillshare and Udemy. His instruction specialises in helping you to start up your women business. So, do you want to know how speed reading helps you set your business up for success? This course is for you!
You'll learn to:
Use your finger
Block out distractions
Make reading more fun
Replace bad habits
Create an effective environment
Pros:
Learn how to use speed reading to get ahead at work
Easy to follow instruction
Actionable tips throughout
Cons:
Shorter course
Only has time to cover the basics
Who it's for: This course is mostly targeting those who are new and want to get a basic overview of speed reading. However it contains some highly useful tips that will help set yuou up on your speed reading journey
Student feedback: "Gets straight to the point with solid, usable information that seems like it would work." — Comment from Skillshare
Overall: If you're completely new to speed reading and just want the basics this course would be ideal. If you're looking for something more in depth however, you might find Udemy's The DEFINITIVE course on Speed Reading. All techniques+hacks better.
10) Speed Reading Techniques (Skillshare)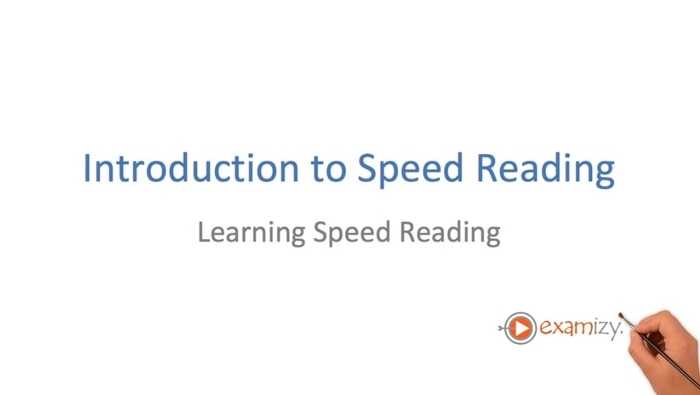 Platform: Skillshare | Teacher: Rob Examizy | Course length: 11 lessons totalling 31 minutes
As his moniker might suggest, Rob Examizy aims to help make your exams easier in this short but informative speed reading course.
You'll learn to:
Use speed reading tactics
Improve your information retention
Use the "multiple reading" process
Study better using speed reading
Stop yourself becoming "overloaded" with information
Pros:
Aimed at students
Concepts explained well
Section to help you measure your speed reading.
Cons:
Not overly in depth
Some audio issues on some videos
Who it's for: Students will likely gain the most out of this course. Not only is it a shorter course to watch, but its focus is on information retention through speed reading. So this course is ideal for anyone who has an upcoming exam and lots of material to study!
Student feedback: "This class exceeded my expectations!
The mind-blowing fact is that a speed reader can read 4700 words per minute. Having a section to measure our speed reading was really awesome" — Comment from Skillshare
Overall: Whatever level of exams you are studying for, you will find the techniques and strategies listed in this showt course useful to hold more info in! So if you're stressed about exams and want to be more confident in your studying, this might just be the course for you!
What are the advantages of taking a speed reading class?
In short, there are plenty! Such as:
Improving your reading speed
Gaining insights into how the brain works
Better knowledge retention
Learning faster
Improve your work performance
Studying better for your exams
Buyers guide: what to look out for in a speed reading class
Choosing the right speed reading class for you can be daunting! You'll want to choose a course that caters to your speed reading needs. So, we suggest you consider the following points before making a decision:
Instructors' experience — if you're going to invest time and money into a speed reading class, you want to be assured of an instructor's skill level and competence in a subject area relevant to you
Develops skills — an online speed reading class shouldn't just entertain or teach you some new words. The right class will teach you how to improve your skills and develop your craft, such as how to scan effectively, ways to read between the lines, and much more!
Great techniques — of course, you do want to learn some valuable knowledge that you can put to good use. So, you need to be sure a class focuses on the aspects of speed reading you'd like to develop. Do you want to use the skills to study? Or is reading more fiction your ultimate goal?
Syllabus and skill level — make sure what's on offer is what you're looking for! Are you looking for a class with a broad focus on speed reading in general? or something more niche like improving memory retention?
Price — obviously, you'll want to choose something that's in budget. But it's also important to consider the value you're getting too. If one course is twice the price of another (and still in budget) but the teacher had 10x more experience than another course, this is a factor you may want to consider!
How much does a speed reading course cost?
Prices of the classes mentioned in this review vary between around $20-$350. Even at the higher end, these courses are cheaper than in-person training.
And they're even better value if you calculate them on an hourly basis and factor in that you're developing a skill that could open many doors for you.
In terms of the subscription platforms (such as SkillShare), prices change. But at the time of writing an annual Skillshare subscription was $168. And with a subscription, you can access every class on the platform including all five Skillshare speedreading classes that feature in our top 10.
And the more courses you take during that year, the better the value for money.
How long does it take to learn speed reading?
Courses in this review vary in length from 28 minutes to 5 hours!
However, you should also account for practice. A general rule would be to take the course length and multiply by 5 (which accounts for practice hours) to get a feel for how long you need to put aside time to learn this skill.
And remember, you can also view and revisit the videos at your own pace.
As well as this, many of the courses also include downloadable resources and assignments for your reference.
How do we rank our results?
We rank our results according to which courses we believe to be the best.
Inevitably, this is subjective. But the factors we consider include:
Teachers' experience
Provides transferable skills
Has a strong, varied syllabus
Is well taught and explained
Student feedback
Production quality
Overall impressions
Where we can, we complete the courses in order to review them. If this isn't possible, we do extensive research on the course, its syllabus, and student feedback.
Conclusion
In conclusion, if you're looking to learn/develop speed reading skills, you're not short of options.
Overall, we feel that Mindvalley's Super Reading is best because of its broad scope of techniques, high production values and expert level instruction to name just a few reasons!
Udemy and SkillShare also have a variety of options — especially if you're looking for something either more career-focused or just to read more books. In the case of the latter, Udemy's Speed Reading MACHINE 3.1: How To Read 307 Books In 2021 course would be ideal for you!
So, hopefully, this article has helped you to better understand what the best speed reading class is for you!
But remember, online courses only work when you put the effort in! So, stay focused and happy reading!
Related articles: Mindvalley review, Brilliant.org review, Udemy review, Best Udemy courses, Skillshare review, Best Public Speaking Courses, Best proofreading courses, Best online transcribing courses, Best Vocabulary apps
Speed Reading Courses – FAQs
What is the best speed reading course?
Our top recommendation is Mind Valley's Super Reading course.
How much does a speed reading class cost?
In this round-up, online speed reading classes cost between $20-$500. And, generally, online courses cost far less than in-person lessons!
How long do speed reading classes take?
These classes take between 28 minutes and 5 hours. But you should also account for practice time!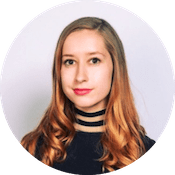 Rebecca graduated from King's College university with a first class honours in English Language, followed by a Masters' Degree in Eighteenth Century Studies.