Udemy has become renowned for its sales and promos.
Are you wondering how often Udemy has sales, when the next Udemy sale is, and how you can always get the best price on Udemy courses?
If so, this Udemy sales guide is here to answer all those questions and help you get the best value from Udemy .
I've spent a long time researching and digging into the frequency and type of sales Udemy has to offer, and I can't wait to tell you all about it.
So, let's get started…
How often does Udemy have sales?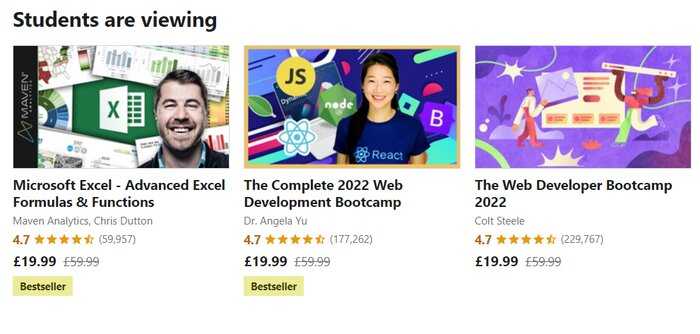 Udemy typically has a sale of some kind every single day of the year.
Courses are purchased individually, so check the specific course you're interested in to see if there's a sale on offer.
Check out our full Udemy review for more detailed information on the platform itself.
When does Udemy have sales?

Because Udemy courses are designed to be individually priced and purchased, Udemy's sales schedule is essentially all the time.
Whilst this may mean that an individual course may not be on sale, or the sale isn't one you're interested in, chances are the course you want will be on sale at a different time.
Like any business, Udemy capitalizes on particular holidays and events, so sales tend to be a lot more frequent around this time.
Udemy will sometimes have specific sales, like Back To School. But a rule of thumb is to check the price of the particular course you're interested in at and around certain dates and holidays.
Some particular times to look out for include:
January
New Year Sale – Discount on every course on the site
End of the Month Three-Day Flash Sale
February
Valentine's Day Sale
March
'Buy More, Save More' – The more courses you buy, the more discounts you get
April
'Own Your Education' Sale
Easter Sales
August/September
'Back to School' Sale
October/November
Halloween sales
Thanksgiving sales
'Black Friday' Sale
'Cyber Monday' Sale
Do I need to wait for a Udemy sale?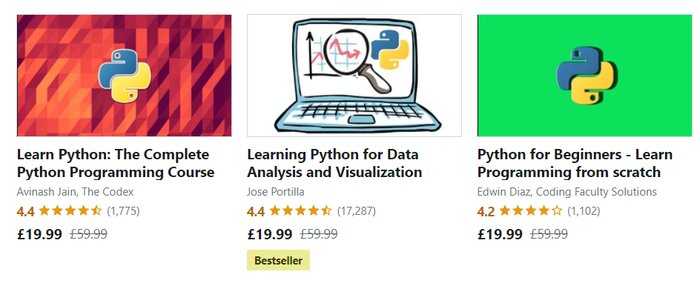 You do not need to wait for a Udemy sale.
However, because they are so frequent, there is a high chance that whatever course you're interested in will be on sale at some point.
Make sure to either refresh the page or come back at a later day (maybe one of the above) to ensure you're getting the best value for money.
Are Udemy sales real? How much can you save?
Udemy sales are very real.
In fact, it's one of the most acclaimed and discussed aspects of the site.
Courses of every kind go on sale, from their absolute cheapest to the most expensive, in every category: development, business, music, computer science, the list is endless!
The types of discounts you receive can be huge. A course of $100-200 can even go down to $10-20.
This has a massive effect on the price you pay.
However, the sales aren't the same for every course, so make sure you check the course page to get a good idea of what you're paying.
How to get the best price for Udemy sales?
There are many different ways to get the best price for your Udemy course.
These include:
Buy first time
Being a first-time buyer is a great way to get low prices on any Udemy course.
If it's your first time using Udemy, you'll likely be in line for a lot of sales and discounts.
This will give you a lot of options when it comes to choosing the right course.
Browse incognito
If you have already signed up or purchased a Udemy course, there are still ways to see the best prices.
One way is using Incognito or private browsing.
Doing this, or any equivalent on whatever you use to surf the web should present you with much lower prices on the same Udemy page. You might also want to consider using a VPN to search for courses.
Clear Cache and Cookies
Another, similar way of finding the best prices is by clearing your cache or cookies.
If you do this and then refresh the main course landing page, you should find that the price or sale has decreased significantly.
Most popular Udemy courses?

Udemy is one of the most subscribed to and recognised e-learning sites out there, so loads of their courses are regarded as top in their field.
Here's my list of the most popular Udemy courses:
2020 Complete Python Development Programme: From Zero To Hero In Python (#2 in our Best Python courses)
The Web Developer Bootcamp
Machine Learning A-Z – Hands-On Python And R In Data Science
The Udemy Drawing Course: Beginner To Advanced
Microsoft Excel – Excel From Beginner To Advanced (#1 in our Best Online Excel courses)
For more details and mini reviews of these popular Udemy courses check out our Best Udemy Courses article.
How much do Udemy courses cost?
You can check out our detailed article on Udemy Cost, but here's the lowdown of what Udemy courses cost when not on sale.
Udemy courses can cost anything between $12.99 and $199.99.
In return, you'll get a range of video, audio and textual lessons and resources, as well as the chance to complete assignments, Q & A's with your teachers and forums to discuss topics with your fellow course members.
There are also over 1900 free courses that you can find on Udemy, covering around 25 topics.
And remember, sales are happening all the time and Udemy does offer refunds!
Udemy also has a monthly subscription program called the Personal Plan subscription. This is offered with a seven day free trial. After that, the cost is $26.99 [billed monthly]. As long as your subscription is active you will get unlimited access to thousands of carefully curated courses. The subscription can be cancelled at any time.
Find full details of Udemy pricing in our Udemy Cost article.
Why Does Udemy Always Have Sales?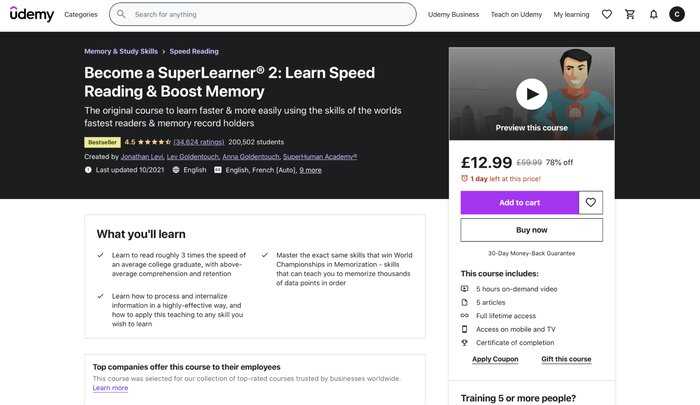 It might seem strange that Udemy has so many sales.
You might be wondering how they make any money!?
The reason Udemy has sales so frequently is because it means customers are more likely to purchase courses.
Potential learners will be attracted to the lower price, and this also helps establish Udemy as a platform where you can receive quality but affordable education.
As you can tell from their stats, this has hardly been an unsuccessful strategy.
Does Udemy always have sales?
Pretty much!
It might sound bizarre, but if you check out any course on Udemy right now, I can almost guarantee you it will be offered as part of some kind of sale or promotional deal.
This isn't to say every course is on sale all the time. Courses are purchased individually, so when and how much they go on sale does vary.
However, chances are you won't have to pay the initial price for your Udemy course.
When is Udemy's next sale?
Right now.
Udemy is running sales virtually every day, so many courses on the site will be on sale as we speak.
However, if you check out a course you're interested in and it either isn't on sale or is out of your price range, don't panic.
Simply check again, as the price will almost definitely be reduced.
A good idea might be to do this around any major holiday as many sites, Udemy included, tend to have big sales around those times.
Conclusion
As you can probably tell, the overall takeaway from this article is that Udemy has sales very frequently.
These sales have been widely praised among online learning communities and are part of what keeps Udemy so popular.
Udemy will tend to have some kind of sale every day. Typically courses cost between $12.99 and $199.99, but with the sales, this can be massively reduced.
Remember, Udemy is not a subscription service. So it's individual courses that you'll see on sale.
Checking the course page near big events or holidays is a good way to ensure you're getting the best price possible. You can also clear your cookies, browse incognito or just refresh the page in order to see the best sales.
And remember, lots of courses have special sales for first-time buyers.
Happy learning!
Related articles: Udemy Cost, Udemy Alternatives, Udemy vs Coursera, Is Udemy accredited?, Best Udemy courses, Udemy for Business
FAQ:
How often does Udemy have sales?
Udemy will typically have some kind of sale every day. Check any individual course you're interested in to see the price and if there are any promotional deals. 
When is Udemy's next sale?
As Udemy is constantly running sales, many courses will be on sale right now and whatever the next big holiday is, we can expect even more offers around that time.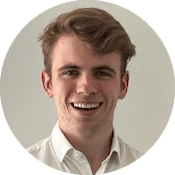 Charlie is a student reading politics at King's College London. He is also a passionate musician with over 14 years of experience. In his free time, he also enjoys cinema, long-distance running and learning new things.