Udemy for business is one of the best ways for your team to come together and learn new skills.
Offered by a platform with over 46 million students and 183,000 courses to choose from, Udemy is now offering businesses the chance to try out what their site has to offer.
In this Udemy for business review, I'll be covering all the info you need to know, including how Udemy business works, who it's for, the advantages and disadvantages, refunds, alternatives and so much more.
If you want to find out whether or not Udemy is a good fit for your company, you've come to the right place…
Here's a quick summary if you're short on time.
.
Quick summary
Features
Access to thousands of courses
Custom logo and URL
Access on the mobile app
Top-quality instructors
Create and host courses (Enterprise)
Custom topics (Enterprise)
Pros
A real chance to motivate your team
Easy way to upskill employees and generate better performances
Business orientated content
The opportunity for certificates
Choice of assigning courses or letting your group choose
Tangibly develops skills and abilities
Top instructors and constantly updating courses
Cons
A disparity between Team and Enterprise plans
Expensive compared to competitors
Best for: Teams and businesses looking to expand their skills and abilities in order to heighten productivity and move to new markets.
Cost: The Team plan is $360 per user, per year, you have to contact Udemy Sales for a quote on the Enterprise plan.
Overall: Udemy for business is the investment to make if you want to grow the skills of your team. The price may be at the higher end, but in return, you'll get access to quality instructors, educational materials and the chance to develop the skills of every single member of your company. It's a wonderful accompaniment to the changing world of work.
You can check out our full Udemy Review, but this detailed Udemy for Business review will focus on:
What Udemy For Business is and how it works
The cost
What lessons and instructors are like
The advantages and disadvantages
Refunds
Alternatives
And, finally, we'll answer the all-important question:
Is Udemy For Business worth it?
Let's go!
What is Udemy for business?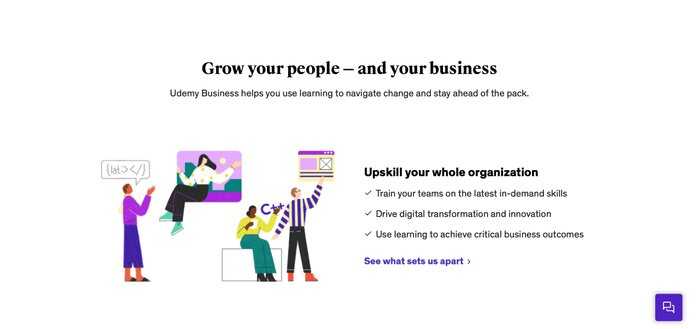 Udemy For Business is Udemy's subscription service option for teams and businesses.
If you have a team of 5 to 20, Udemy's Team Plan is the plan you would want to go for. This will cost you $360 per user, per year. In return, you will receive access to 6,500+ courses, available online and with the mobile app.
For larger groups, with over 21 members, Udemy's Enterprise is the choice for you. There's no set price for this plan. To get a price, contact Udemy Sales.
Enterprise grants you access to everything you get with Teams, plus some other features including custom topics, custom URLs and the chance to create and host proprietary courses.
Udemy Business has also partnered with Corp U to create the Udemy Leadership Development Program. Again, there is no set price, so contact Udemy to see how much it would cost you.
Here, you receive over 100 executive-level courses from leading universities and institutions, as well as the opportunity to join live events and receive AI power analytics and insights.
How does Udemy for business work?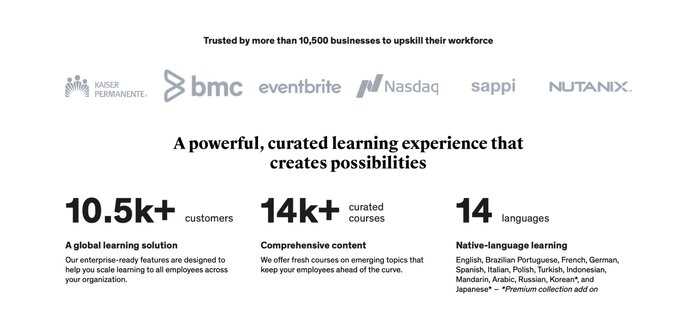 Getting your team set up with Udemy for Business couldn't be easier. It all works very efficiently.
If you go for the Team option, ideal for groups under 20, you can expect to receive lifetime access to over 6,500 of Udemy's courses.
Udemy courses cover a massive range of topics including:
Development
Business
Finance & Accounting
IT & Software
Office Productivity
Personal Development
Design
Marketing
Health & Fitness
Music
There is also a massive range of courses to choose from, so you can cater specifically to your team's needs or preferences. The range of courses gives instructors a chance to really focus on their subject. For mini reviews check out our Best Udemy Courses article.
Teachers on Udemy are highly qualified and experienced. You'll be able to see their credentials for yourself on the course page.
The Team option also includes the chance for a custom URL and mobile app access.
Going for the Enterprise option, designed for larger businesses, will give you access to over 14,000 courses in return. There are also many perks with this choice.
This includes the chance to create proprietary courses, find custom topics and create user groups.
Who is Udemy for business for?
Udemy for Business is for anyone managing a team of five or more who's looking to motivate them with high-quality education.
However, there are a couple of specific groups who I feel would benefit massively from Udemy for Business, including:
Team leaders looking to motivate their team with education resources
Smaller groups who want to come together over shared resources
Businesses looking to expand to a particular area that requires new skills
Enterprises who want to widen their market share by diversifying their portfolio
Teams who want to attract self-starters with the opportunity for quality education
How much does Udemy for business cost?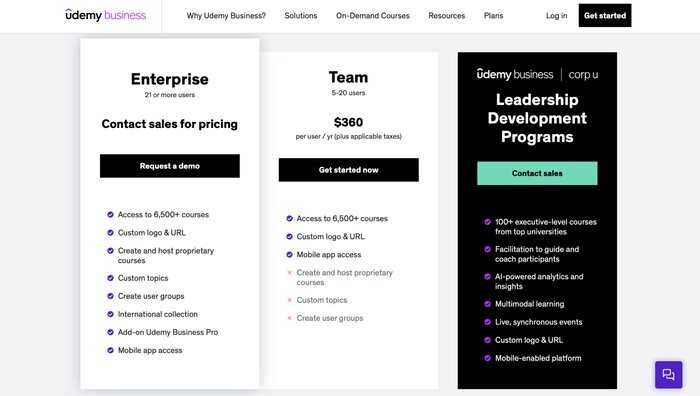 There are three main pricing options with Udemy for Business.
Udemy's Team Plan will cost you $360 per user, per year. Again, this is for smaller businesses of 5 to 20.
If there are over 21 members of your team, the best option is Udemy Enterprise.
There is no set price and you need to contact Udemy Sales for a quote.
If you are looking to try the Leadership Development Program, there is no set price, so contact Udemy to see how much it would cost you.
The purchases with Udemy for Business are paid for upfront.
For details of Udemy's cost to individual users, check our article Udemy Cost.
What a lesson is like
No one lesson is the same.
There is a massive range of courses and instructors, many of whom will have different teaching preferences.
Lessons will often be in a pre-recorded video form which you can consume on-demand, whenever you like.
These will be led by your instructor walking you through ideas relevant to your discipline.
But there is also a massive range of additional learning resources available with most courses. These will often be downloadable texts, articles and other materials relevant to what you're studying.
Who are the instructors?
As new courses are being added, so are new instructors. What this means is that each instructor is specific to whatever course they are teaching.
This also means that instructors know exactly what they are talking about when it comes to the content they are teaching.
Rather than one teacher with the brief of explaining a range of concepts, like in school, each instructor has the freedom to teach ideas they are passionate about and understand deeply.
To put it bluntly, you are learning from the best.
Instructors will often leave their qualifications on the course page. For example, here are the credentials of the two teachers leading Music Production In Ableton Live.
Tomas George has a MMus Masters Degree in Music Production and a BA(Hons) Degree in Music Composition. He is also the creator of some of the world's most popular audio and music production courses - with over 250,000 students.
Ian Alexander has a MA Masters Degree in Music Production and BA(Hons) Degree in Music Production. He is a professional Audio and Mastering Engineer.
Other top instructors include:
Data science gurus Jose Portilla and Colt Steele
Entrepreneurs and CEOs Chris Haroun and Mauricio Rubio
Ethical hacker Zaid Sabih
Analytics expert Chris Dutton
Applied psychologist and life coach Kain Ramsey
Udemy certificates
You will receive certificates on most Udemy courses for no additional cost when all the elements of the course have been marked off as complete.
At this stage, the trophy symbol above the course player will color to purple, notifying you that your certificate is ready.
Click on the trophy symbol to view your certificate. You can save your certificate as a pdf Or jpeg file.
How to add Udemy certificate to LinkedIn
Adding your certificate to your LinkedIn is very straightforward:
Open your account and go to your personal page
Scroll to the Honors and Awards option
Click the plus icon
Add your certificate by including the title (name of course's certificate of completion), the provider (Udemy) and the date and month the certificate was issued
Advantages of Udemy for business
Motivate your and educate team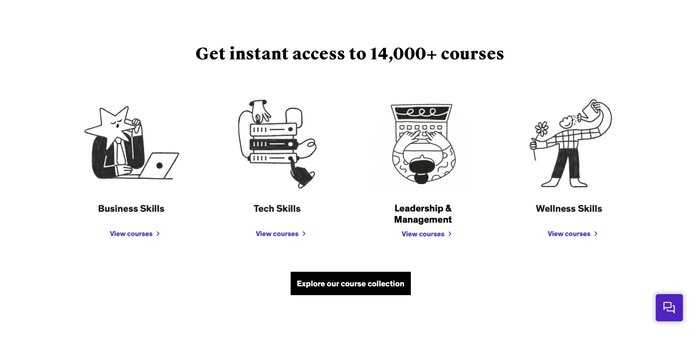 One of the biggest perks of Udemy for business is being able to bring your team together with education.
Learning online is a wonderful new development for everyone, but it can also be quite an isolating process.
With Udemy for business, your team will be able to come together with shared resources and educational materials. This will be sure to boost morale and bring your team together.
Education is a massively underrated method of motivation. But through Udemy's high-quality courses, your group will be able to apply new skills and ideas to your projects.
There's also a lot of choice.
You have the option to assign certain courses. This is a great idea if your company is looking to expand your output to new and developing markets, or introduce a new wholesale skill to your team.
But anyone signed up with Udemy business will also have the chance to learn and access resources in their own team.
This means that your team members will have the chance to continuously grow and expand their knowledge, and bring their newfound skills to work with them.
Overall, the best part of Udemy for business is what it brings to every member of your team.
Business orientated content
Another massive highlight is that Udemy has loads of content aimed at business and development.
Many other educational platforms specialize in bringing the classroom to the computer, so you can expect subjects like math and English to be taught in this way.
Yet, while these subjects may be interesting, they probably won't contribute much to your team.
Thankfully, Udemy focuses a lot more on the skills aspect of education. Most of their courses are designed and curated specifically with developing employability and widening skill sets in mind.
As a result, you can find a massive range of courses dedicated to programming languages, using tools like Microsoft Excel effectively, or just general self-improvement when it comes to productivity and time management.
This means that investing in Udemy for business will provide you with tangible and real returns for your team and company.
Additionally, Udemy is constantly updating its content, so you can expect any new web tool, skill or program to receive the Udemy treatment.
Your team members will be able to keep educated and up to date with all the latest trends.
Certificates available
A smaller, but nonetheless important pro of Udemy for business are the certificates it provides.
You will receive a certificate for completing a course that you can access as a pdf. Or jpeg.
These can then be added to CVs and uploaded to LinkedIn profiles.
Doing so will demonstrate your team to be a qualified, experienced and educated group.
This will massively increase your chances of receiving work and projects, engaging with new clients and growing your business.
Disadvantages of Udemy for business
Less content for smaller teams
One slight con of Udemy for business is that it slightly disadvantages smaller teams.
It probably makes sense for larger groups to receive more perks and there'll be paying more and have more ground to cover.
But I do find the disparity quite strange considering that, in my opinion, smaller groups would benefit more from the unity and motivation of education.
Furthermore, the cost is quite high for a smaller business, depending on how many clients you have.
This might seem hard to justify.
You might want to just assign cheaper, specific courses or go to one of Udemy's competitors which offer cheaper prices.
However, keep in mind that Udemy offers courses specifically geared to developing occupational skill sets, so you will see benefits in your team that you might not elsewhere.
It might be better to think of it as an investment in your team's future and development.
Udemy for business refund
Udemy does not accept refunds for the Team option at this time.
All purchases are final, non-refundable and should be made in US dollars.
Check out the Udemy Business agreement to understand the full policy
Udemy for business alternatives
Udemy isn't the only site offering content for businesses.
edX is a platform that has partnered with the likes of Harvard and MIT to provide top quality MOOCs. If prestige and accredited certificates are important for your brand image, this might be the option for you.
Purchasing edX for business requires you to get in contact with edX on the edX For Business page and request pricing info based on what you're looking for.
If you run a smaller team, you can purchase group coupons for edX. You have to be logged in to your edX account for this one. Check out our edX review for more information
Another option is SkillShare. Like Udemy, SkillShare provides a massive range of courses in a plethora of disciplines, and are now turning their attention to the needs of businesses.
SkillShare doesn't offer quite as many extras as Udemy in terms of analytics and hosting courses. However, the cost is much cheaper ($159 per user, per year) and there are over 35,000 courses available to your team.
Is Udemy for business worth it?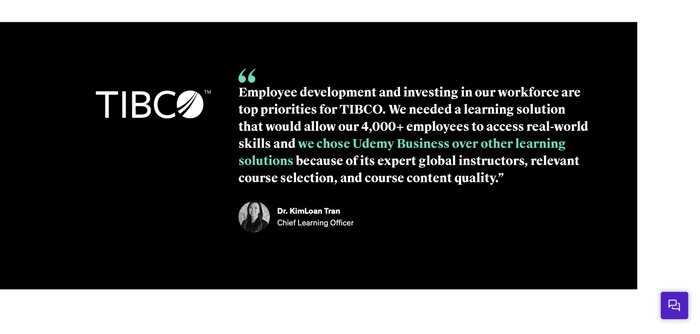 Overall, is Udemy for business worth it?
The answer will always depend on your team's size, scope and goals.
I would say that the purchase might be less advantageous for smaller teams, as it is expensive and you don't get as many perks.
But it's important to remember that this is an investment, and with Udemy for business you will see results.
Udemy has a massive range of courses, led by quality instructors and accompanied by a range of educational and downloadable materials.
Their content is continuously updating, so you can expect to be ahead of the game, and the courses are aimed at developing skills, your ability to use tools and programmes as well as time management and productivity.
There are lots of reasons for choosing Udemy for business. Before you do, reflect on what your business needs and what its goals are.
Related Articles: Udemy Review, Udemy Statistics, edX Review, edX Statistics, Coursera Review, Coursera Statistics
Frequently asked questions
How much does Udemy for business cost?
The Team plan costs you $360 per user, per year. The Enterprise plan has no fixed cost, so you have to contact Udemy for a quote. 
Does Udemy for business have a refund policy?
No, Udemy does not offer a refund for its business offers. 
Does Udemy for business give certificates?
Yes, Udemy does offer certificates for completed courses.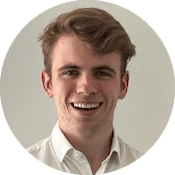 Charlie is a student reading politics at King's College London. He is also a passionate musician with over 14 years of experience. In his free time, he also enjoys cinema, long-distance running and learning new things.