edX has 110 million enrolments and offers over 3,500 courses from world leading institutions like MIT, Harvard, Berkeley and Oxford.
edX was designed to make the very best education accessible to all through online learning. With thousands of courses from the world's most prestigious universities edX has solidified itself as a tour de force in eLearning.
But is edX worth it? What are the best edX courses? And is edX actually free?
These are some of the questions I'll answer in this edX review, having spent the last several weeks on an edX deep dive.
Let's get started.
.
Quick summary
Features
3,500+ courses
30+ categories including computer science, chemistry and arts and craft
Prestigious partner institutions and universities including Harvard, Yale and MIT
Classes that feature in Class Central's 100 Best Online Courses list
Teaching from award winning academics from the world's best universities, many of whom hold Nobel Prizes
The chance to subscribe to individual courses for free, and upgrade to a paid certificate
Pros
Thousands of free classes
You can chose to pay a low fee to receive a certificate
The chance for certification from leading institutions
Classes are extremely comprehensive and taught with an impressive mix of audio, visual and textual teaching styles
Wide range of topics and resources
Instructors from world class institutions who know what they're doing
Courses are well organized and structured
The opportunity for participation
Cons
Courses vary in quality
Not the only platform of its kind (but certainly the platform with the most prestigious universities)
Best for: Anyone who is serious about learning and wants to learn from the best.
Cost: Check latest prices for edX
Overall: edX has changed the world of online education forever. With a plethora of courses, support from the world's top universities and colleges, and content that doesn't cost a cent, it truly seems that edX is the future of learning. They provide free and open access courses so anyone can learn, and you have the option to pay what is actually a very low cost for prestigious certifications.
Here's what you can expect from this review:
An overview of what edX is and how it works
edX costs, free trial and refunds
The best edX classes
How edX works for businesses
What I liked about edX and thought could be improved
Who edX is for and how to get the most out of it
edX alternatives
What others have said
An overall evaluation of whether edX is worth it
Let's go!
What is edX?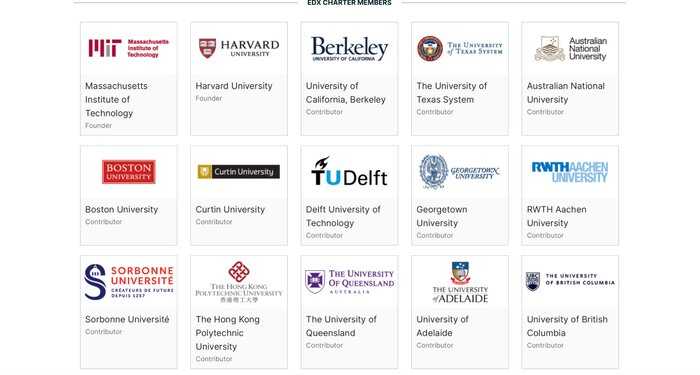 edX was founded in 2012 by scientists from MIT and Harvard with a commitment to increasing education for everyone, anywhere.
Stanford joined the party in 2013, at which stage edX became an open-source of learning.
edX now has 35 million users, with 15,000 instructors and 160 partner institutions.
They have continued to provide online courses to eager learners across the world and developed new initiatives like MicroBachelors and Boot Camps for those who want to focus on their learning.
Other major universities like Oxford, Cambridge, the LSE, Yale and many, many more work with edX to provide high-quality online education.
Who are the instructors?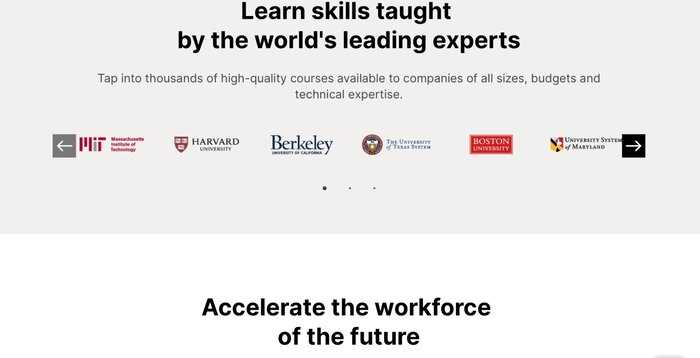 Whatever discipline you're interested in, it's always ideal to learn from the best. This is something edX prides itself on and why it has partnered with such prestigious universities and institutions of higher learning.
But what does this actually mean?
Well, having these kinds of partnerships results in your courses being led by the faculty of these leading colleges.
These are leaders in their field who know exactly what they are talking about and also have years of experience in actually delivering their content, which is just as important.
Academics teaching these courses not only have the distinction of working at top-flight universities. They also often recipients of their disciplines most impressive accolades; it isn't rare to have a Nobel Prize winner teaching your course.
How does edX work?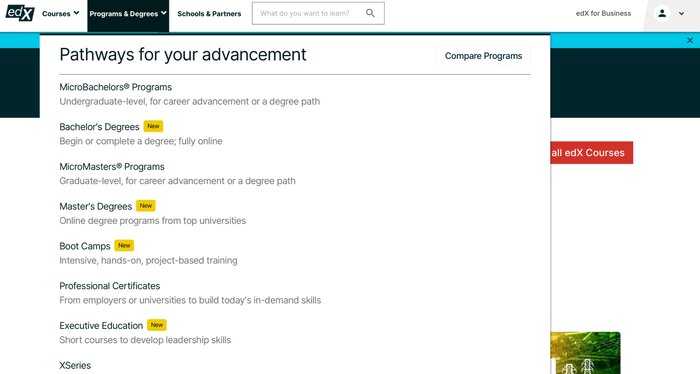 Many of edX's offerings are free. However, you can upgrade to the Verified Track, where you will receive a certificate for all your hard work. To sign up for a course, simply click on the enroll tab and you have access to every lesson and resource.
You'll be taken to a page that will ask you to select either the Free Audit or Verified Track. Select which one you would prefer; you can upgrade any time.
Rather than a subscription service, you pay for each course individually. You'll receive a selection of video, audio and text lessons that you can access at any time.
Courses will also normally include assignments. You'll only need to complete this for some Verified Track courses if you want a certificate.
edX also offers several programs, including:
Boot Camps: Focused on hands-on technical teaching.
Executive Education: For aspiring business leaders.
MicroMasters and MicroBachelors: Readily accessible quality-level education.
Professional Education: For those who are looking for more formal credentials.
These programmes often cost around the same as the Verified Track course but can go up to $1,000 to $3,000. They will typically include one or several individual courses and often go into more depth.
edX courses cover an incredible variety of disciplines, including:
Art
Biology
Business
Chemistry
Computer Science
Economics
Engineering
History
Law
Literature
Math
Music
Philosophy
Physics
Social Science
And don't forget you'll be taught by instructors from the likes of Harvard, Yale, Stanford and MIT. So your certificate will carry a lot of weight.
How much does edX cost?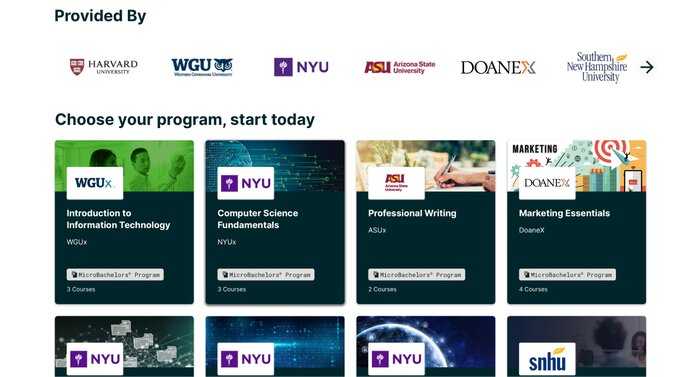 The vast majority of content on edX can be accessed for free through Free Audit Tracks.
You can choose to purchase a course to receive a certificate (typically $50-$300).
There are also specific programs, like Boot Camps, Executive Education and more (these are typically similar to Verified courses, but can go up to $1,000-$2,000).
But don't take these costs at face value.
Instead, compare them to how much you would typically pay for a university-level of education. The teaching may be just as life-changing and stay with you forever, but one is certainly much cheaper than the other.
edX free trial
Given that most of their content is open-source and free, edX doesn't operate a free trial.
However, you can think of the Free Audit Track as a free trial for the Verified Track, and if you like what you learned and want to show it off to the world, upgrade to the paid certificate.
You can also spend some time browsing all the free courses on edX before investing in a specific program like Professional Education or MicroMasters.
Reviews like this one, as well as looking up online comments, can also help you decide on your purchase.
What a lesson is like
The open source nature of edX, and the variety of institutions supporting it, means no two lessons are the same.
However, edX does put a lot of effort into making each course live up to a particular standard. So you can expect a couple of features across each course.
Courses on edX typically include a mix of video and textual classes. Once you've read the text or completed the video, you're free to move on to the next lesson.
You'll also typically receive a combination of assignments for you to participate in by a particular time, which may be graded if you choose the Verified Track. These can take the form of questionnaires, case studies or written assignments.
It is all very specific to the type of course you take. Below, I break down the best courses from each of edX's many categories.
Best edX classes
Here are the most popular courses on edX right now:
HarvardX's Introduction To Computer Science
MIT's Introduction To Computer Science And Programming Using Python
ETSx's Test Preparation: The Insider's Guide
Harvard's Web Programming With Python And JavaScript
The Linux Foundation's Introduction To Linux
As you can see, most of these are geared towards the tech and computer world. This makes sense as these skills are increasingly in demand and many of us are looking for ways to retrain for the modern economy.
But don't forget, edX offers courses on a much wider range of disciplines.
What's right for you will depend entirely on what you're looking for.
With this in mind, I've highlighted some of the top courses for edX's many categories.
Art And Culture
Hollywood: History, Industry, Art: Led by the University of Pennsylvania, this course offers you the chance to take a deep dive into all things Hollywood. You'll be looking at the history in broad scope, with ties to the technicalities of cinema and how filmmaking works today. This is particularly made for anyone with an interest in Western cinema and film history.
Reconceiving Space: Installation And Performance Art: This 4-week long, Cambridge led course offers you the chance to develop your written, verbal and performance skills through the medium of installations and performance art. Ideal if you have a strong background in performance and are keen to learn more.
Biology
Introduction To Biology: The Secret Of Life: An MIT led course for anyone new to natural sciences, looking to learn at their own pace. Led by Eric Lander from the Human Genome Project, you'll get to grips with the basics of human cell and DNA structure.
Molecular Biology Parts 1-3: A three-part course also led by MIT, this course allows you to go beyond the what to the how of human science. Ideal if you've breezed through the introductory course.
Computer Science
HarvardX's Introduction To Computer Science: Led by Harvard and one of edX's most popular and recognizable courses, this is an in-depth, video led dive into all things computer science. You don't need any prior knowledge but be prepared to be challenged.
MIT's Introduction To Computer Science And Programming Using Python: Rival only to the above Harvard course in terms of enrollment, this course, led by MIT, promises a similar introduction with a more specific focus on Python as a language.
Economics
Macroeconomics: The Basics: An 8-week course curated by Doane University, these classes aim to teach you how to be an economically literate citizen without any prior knowledge. You'll learn about all the major macroeconomic concepts and how to apply them.
Behavioral Economics In Action: This more hands-on approach is provided by the University of Toronto. You don't need any prior knowledge, but after 6 weeks you'll be able to apply economic concepts to everyday life.
Engineering
A Hands On Introduction To Engineering Simulations: Provided by Cornell, over 6 weeks you'll learn how to analyze real-world engineering problems using the Ansys software. You'll need to familiarize yourself with high school physics and algebra as you adopt this new knowledge; highly sought after by employers.
Fundamentals Of Non-Destructive Testing: Purdue University's course will teach you how to test structure and materials without causing any damage. An interest and preliminary knowledge about engineering is the only prerequisite.
Food And Nutrition
Nutrition And Health: Food Safety: Here, Wageningen University teaches you all about the health hazards in your food, and how to avoid them. You'll be using basic biology, but this is an introductory course that we should probably all take.
Nutrition And Health: Cancer: Another Wageningen enterprise, this course goes into the relationship between diet and nutrition, and cancer, with a bit more depth and detail than the food safety course.
History
Tangible Things: Discovering History Through Artworks, Artifacts, Scientific Specimens And The Stuff Around You: This Harvard course teaches you all about how to be a curator of history, without any prior experience, as you discover how to select and present the stories of our past.
Pyramids Of Giza: Ancient Egyptian Art And Archeology: A more specific Harvard course for absolutely anybody interested in the wonders of ancient Egypt.
Humanities
Introduction To Digital Humanities: This is a very technical Harvard course on the statistical tools and intuitive logic used by social scientists to study human behavior past and present. It's very academic but open to everyone; you don't need to be a professor to take it.
Religion, Conflict And Peace: Yet another Harvard course, here you will analyze the complex relationship between religions and violence.
Law
International Law: Who needs law school? UCLouvain's course on law at the international level tells you all about how the legal system is maintained and regulated across borders. No prior courses are required, but you should have an understanding of law concepts and terminology to get the most from this course.
Intellectual Property Law And Policy Parts 1-2: Another product of the University of Pennsylvania where you'll gain insight into the legal procedures surrounding knowledge and information. It'll go into detail, but no previous law experience is required.
Literature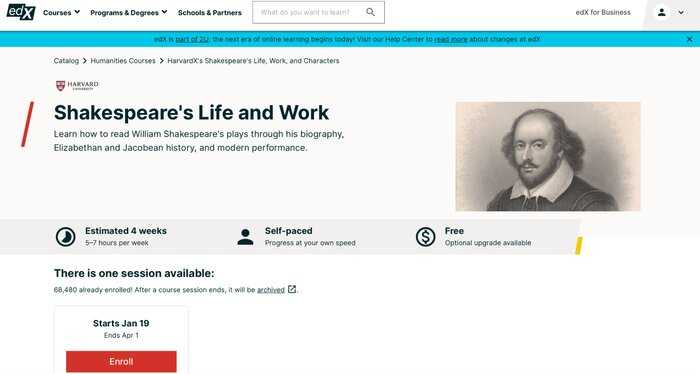 Shakespeare's Life And Work: Shakespeare is virtually synonymous with English, so understanding his life and its impact on literature is essential. That's exactly what you'll do in this Harvard course, and you don't even need to know anything about the Bard to start.
Dante Alighieri: Science And Poetry In The Divine Comedy: From one writer to one work, this introductory Federica course will take you through the poetic and overlooked scientific elements of one of the world's most influential pieces of writing.
Math
Linear Algebra Parts 1-4: Math underpins many of the subjects we've already looked at, so understanding it is pretty essential. This course will take you through the first three weeks of the Georgia Institute of Technology math program, as you learn fundamental equations and methods. Basic knowledge of algebra is desired, and a passion for math is necessary.
Introduction To Mathematics For Finance And Business: The power of math isn't so much in and of itself, but is rather down to how we can apply it to the world. In this 5-week TecDeMonterey course you will learn about applying math concepts to business case studies. A bachelor's degree in a related subject is a prerequisite.
Music
Introduction To Music Theory: From Berklee, perhaps the world's most prestigious music colleges, here you will learn the fundamental technicalities behind the world's music. Playing an instrument will help, but you don't need any prior knowledge.
Music Technology Foundations: From the University of Adelaide, this course is all about how you can use technology to help with your musical career. You'll use the most recent tech to produce and record your own music.
Philosophy
Introduction To Animal Ethics: Taught by Kyoto University, this course goes into the relationship between humans and animals, and how we can tackle these issues systematically and with our brains. You don't need to have any academic philosophy under your belt, and the course is even sometimes taught through manga.
The Path To Happiness: What Chinese Philosophy Teaches Us About The Good Life: The good life is a phrase we all know, but have difficulty explaining. Here, you'll learn about the leading strains of Chinese philosophy, and how you can incorporate them into your life. You don't need to know Confucious before you take it, but you will be the end.
Physics
Pre-University Physics: Led by TUDelft, this course reviews the fundamentals of physics and how they are taught and understood at a university level. As this is for aspiring physics undergrads, high school calculus and physics are required reading before this one.
Nuclear Reactor Physics Basics: This MEPhL course goes over the fundamentals of what happens at the nuclear core, with the physical theory also taught. You'll need to have a strong command of mathematical concepts to get through this one.
Social Sciences
Us Vs. Them: Why People Polarize And How To Bring Them Together: Led by Jesus College, a smaller college from the University of Cambridge. You'll use skills from business, politics and behavioral science to understand and overcome these divisions. All you need going in is a curious mind.
Anthropology Of Current World Issues: This University of Queensland course teaches you to see the world today through an anthropological lens, with the help of a variety of experts.
edX for business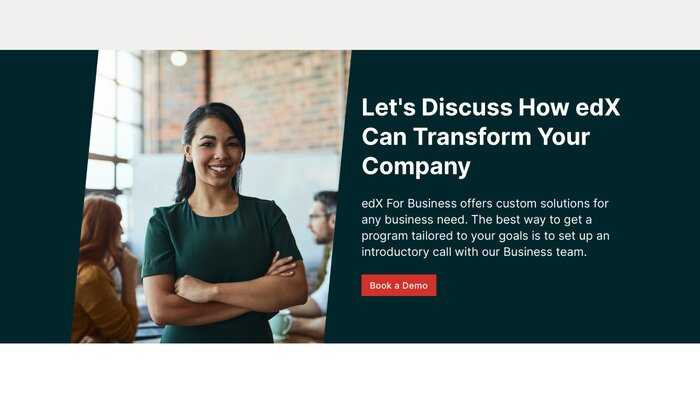 There are many options to set your business up with edX content.
This requires you to get in contact with edX on the edX For Business page and request pricing based on what you're looking for.
If you run a smaller team, you can purchase group coupons for edX. You have to be logged in to your edX account for this one.
Find the course you want to share, and click Purchase Now. This will take you through to a payment page where you can select however many enrolment codes you would like (between 1-100). The price will update accordingly.
Once purchased, you'll receive an email with as many codes as you ordered for the course. It is then up to you to distribute this to your team. Any member will be able to access a URL to the course without paying, but they will need an edX account.
How I reviewed edX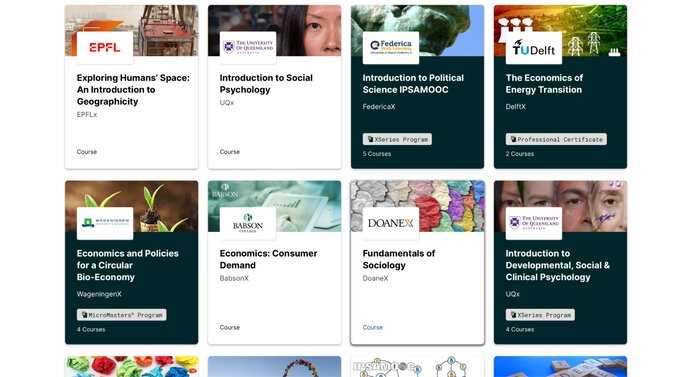 To put this review together, I've spent a lot of time researching edX.
I have been active on all the corners of the site, seeing what's on offer with their many programs and courses when it comes to cost and content.
I also took a look at some specific courses. This ranged from CompSci courses (very much out of my comfort zone) and a Shakespeare class (because I'm a big nerd).
What I liked about edX
Free content from the world's best universities
Cost is one of the biggest limitations to education in any form.
And this is where edX is unique. The content itself can be accessed without paying a cent.
But it's not just the fact that a lot of the content is free. edX courses are comprehensive, in-depth and combine a variety of mediums to teach. This site is helping the world realize the potential modern technology has on changing our lives for the better.
This type of open-sourced learning is exactly the kind of trajectory all forms of education should aspire to.
Certification from leading institutions
If you look at the roster of partner institutions edX works with, the fact that there is free content is all the more surprising.
Harvard and MIT came together to found the platform over ten years ago, and since then other partners have joined including Yale, Oxford, the LSE, Stanford, Cambridge, Sorbonne and McGill.
The fact that these partners are offering courses that you don't need to pay for is quite astounding.
But you also have the chance to receive a paid certificate, which verifies that you have learnt from and participated in the course.
This is a massive pro, particularly if you are looking to retrain with a new skill.
Certification from an edX partner institution will make you stand out to employees, particularly if it's in something they are well regarded for. MIT's computer science department is world regarded and has made immeasurable contributions to human progress.
With this in mind, a certificate from this institution, especially with the price it is, is incredible value.
Incredible range of courses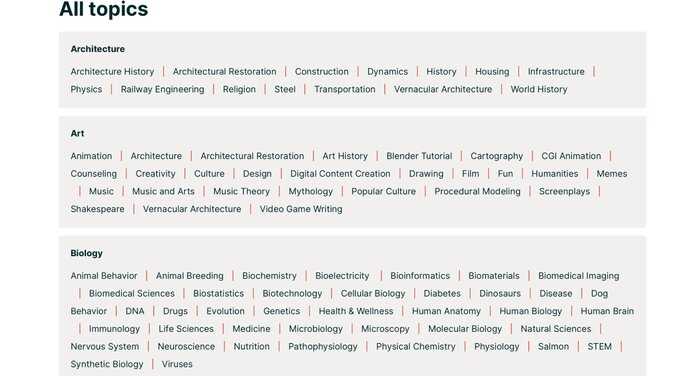 One of the aspects of the sites I was taken by was just how many options there are.
There are courses in literally every discipline you can imagine.
It is exactly the kind of choice you could imagine from a university or school.
There are STEM subjects like math, physics, chemistry and engineering; humanities including English literature, history and social sciences and more practical subjects such as art, architecture, design and food technology.
But beyond that, it isn't like there is one course for every discipline. Instead, you can choose from a massive variety of incredibly specific and deep dives in whatever you are interested in.
The keyword here is choice.
You can choose to have a broad introduction to computer science or learn about a specific program; you can look at how to analyze an English text or take a deep dive into Shakespeare's life and work.
If you are looking for something to develop a broader skill like leadership or tech ability, or maybe something more in-depth with a stronger certification, there's also the chance to check out edX's many programs.
What could be improved
Courses vary in quality
One limitation that I can think of with edX is the variation in course quality.
Because so many partners are involved and so many courses are on offer with edX, it's hard to have a coherent and universal standard for the content.
So you never know quite what you're going to get.
edX uses a variety of teaching methods, some audio and some visual. The problem here is one might work better for you, but you won't be sure of that until you enroll in the course.
The cost for the Verified Track can also vary massively.
Now, keep in mind that I've just praised edX for its variety of partner institutions and range of courses. And I don't take any of that praise back. The difficulty of having a universal standard for the content is probably a necessary consequence of the open-source nature of the site.
So this is just something to keep in mind, rather than an overall con.
You might find that other sites cater to your learning better or go into more detail with a specific subject, but they might lack the institutional quality and scope of free content provided by edX.
Who edX is for
Below is a list of people who I think would best suit edX's content:
Casual learners with full schedules looking to fit in some learning whenever they can
Anybody looking to retrain with a tech or computer science focus
Business teams and business leaders looking for in-depth education resources
Students who would value certification from world-class universities
Learners looking for open source but high-quality channels of education
Can I buy edX as a gift?
edX doesn't offer gift cards or gift options for purchasing.
You can purchase enrollment codes for somebody else or a team of people. These only apply for Verified Track courses and individual courses within edX programs.
Click the Purchase Now option on the course page to do so. It's a great gift for someone looking to learn something new.
Tips to finding great courses on edX
It may seem overwhelming with everything on offer, but edX makes it very easy for you to get the most out of the site.
There are three main ways you can browse edX content and that's by:
Course
Program
Or Institution
Browsing by course is the best bet if you're new to the site. You can choose from whatever course interests you.
Click enroll and you're away.
You can also choose edX courses by browsing their massive list of partner institutions. This is a good way of doing it if you are interested in or would like to learn from a particularly good school e.g. the University of Cambridge.
If knowing which course is right for you is still proving tricky, why not check out some other facts about the course. For example, you can see how many people have enrolled, so if it's popular you know they're probably doing something right.
You can also check how new the course is. If it's very recent, you can be sure all the info is updated and produced at a time when edX has the experience and has made a name for itself.
Perhaps the easiest option is to go based on reviews. You can scour the internet for comments on places like Reddit, from people who have taken a similar course. Or you can check out sites like Learnopoly, where we give you a balanced, comprehensive account of online education courses.
Is edX legit?
Often things seem too good to be true.
This is particularly the case today. The internet has brought us many things, but you have all the reasons for being skeptical about what you purchase.
This does not apply to edX.
The sheer number of institutions who've attached their name to edX should be a clue as to its legitimacy. It was founded by Harvard and MIT scholars, which are incredibly well-entrenched institutions in education history.
If you're still skeptical, reviews, comments on education forums and other research should give you a nice picture of why it is so well regarded.
I've also taken some courses on edX, so you can take my word for it.
edX refund
Naturally, a refund won't be applicable for any of the Free Audit Track courses. If you don't like what you receive from a Verified Track course, or one of the paid programmes, edX does offer refund options.
For individual courses, the refund period is 14 days either after you purchase or after the course starts (whichever comes later).
To get a refund, you have to unenroll from the course within this period, and the funds you have paid will be sent back to the card you paid with. Note that you cannot get a refund once you have a certificate.
For programme bundled courses you also have the option to switch to another course in the programme, as well as the option to unenrol. Courses in these programme bundles can be refunded 14 days after joining or 6 months after your payment.
And, finally, to be refunded from Professional Education courses you must unenrol two days after the course starts. To get refunded for these courses you must submit a request using the Contact Us or Help tabs on the homepage.
For full information on the edX refund, check our edX refund article.
edX alternatives
Udemy and Skillshare
Udemy, like edX, is a platform where you pay for courses individually. It isn't free like edX, and doesn't have the same caliber of partner institutions. But, the courses are a lot cheaper than the edX verified track.
You may not enjoy the pay-per-course method, in which case Skillshare may be a better bet. Here you pay a monthly or annual fee to access all the learning content.
Coursera, GetSmarter and Alison
Like edX, Coursera partners with universities across the world to provide certifiable and recognised online learning content. Check out our article, edX vs Coursera for more detail.
GetSmarter provides constantly refreshed data driven learning. Its courses span disruptive technology, finance, sustainability, and more. They're designed to provide professional resilience, typically last 6-8 weeks, provide access to a Success Adviser 2U's Career Engagement Network and the Online Campus where you can interact with the teaching team and other students.
Alison is a free online learning platform hosting over 4,000 courses in 10 categories. It's partnered with some of the biggest companies out there to produce expert courses on a range of subjects. Such partners include Google, Stanford, Microsoft, and University of Cambridge. Although all Alison's courses are free (including diplomas) there is a charge if you wish to receive certification. You can also sign up for a premium account for regular discounts and no ads.
MasterClass
MasterClass is doing things a little differently from the others. The focus is more on the learning experience.
There is not the same amount of content or depth as edX, but what MasterClass does offer is incredibly high-quality production value and lessons from global leaders in their fields of expertise.
If you want to try cooking with Gordon Ramsey, MasterClass is the place to go.
Tech platofrms
If you are looking for a platform dedicated to data science skills then platforms like Turing College, GetSmarter, Udacity, Datacamp and Pluralsight might be for you.
edX reviews: What others have said
My aim here is to write the most balanced and comprehensive review I can, so I've scoured the internet, searching for all the comments I could find on edX. This is all to identify a broad consensus as to how learners feel about the site.
Overall, the response is pretty good. People seem to love learning from an open-source platform and feel that the certificate holds a lot of value.
With that in mind, there are some suggestions that edX content isn't the most unique, calling into question the value of a paid certificate.
This comment nicely summed up the above perspective:
"I did an edx course in c++ as part of my Phd. It's decent to get the certificate but I would be angry if I had paid for it myself as it's no better than other online free courses (it's being paid for by my funding). I'd just find a good YouTube series or other online resource and learn R from that if I were you." - Reddit commenter
Keep in mind that most edX courses are free, so you're only paying for the paid certificate, which you wouldn't get with a YouTube course anyway.
With that said, I do understand this person's frustrations. Given the wealth of resources we have online today, edX certainly isn't the only way to develop a new skill.
However, others have had overwhelmingly positive experiences.
This comment was a response to a question about taking a HarvardX data course:
"So first you can audit the course for free and pay after the fact if you want. Second, I heard they have "financial aid" to reduce the cost if you really want the certificate. Most importantly, if that is one of the Rafeal Izarey (spelling) courses; I highly recommend them. I have finished six of his nine courses in the DS certificate program and have been impressed." - Reddit commenter 
This comment nicely summarizes the key features of edX. Firstly, the free nature of the courses, and the opportunity for financial assistance if you want the certificate. But it also touches on the quality of the content.
Sure, you may be able to learn the same thing elsewhere, but I do think the input from leading institutions makes a difference in how unique edX truly is.
Evaluating edX
So, how can we evaluate all of the above?
Here's a list of everything on offer with edX:
Features: Access to thousands of free courses, with the chance to upgrade and receive a paid certificate. Other programs like Boot Camps and Executive Education go into a little more depth.
Content quality: Lessons are taught with a mix of audio, textual and visual mediums. You also have the chance to engage and participate in assignments.
Content breadth: Any course or discipline you would expect from a university. STEM subjects, humanities and more practical subjects like art, food and design.
Teachers: Instructors will be from edX partnership institutions like Harvard, MIT and Oxford. So they know what they are doing when it comes to both content and delivery.
Supporting materials: Aside from video and textual lesson content, assignments and problem sets are included to support your learning.
Payments & refunds: The Verified Track tends to cost between $50 to $300, with some special programs going up to $3,000. Refunds are available for 14 days after purchasing a Verified Track course.
Support: If you need support, either fill out the Contact Us form, email info@edX.org or use the edX help page: https://support.edx.org/hc/en-us
How to open an edX account
Opening an account with edX couldn't be easier.
Just visit the site and browse the courres.
Once you find one you like, click enroll.
You'll be taken through to a page where you will be asked to create an account.
You can put in your email and use whatever password you would like, or sign up with Google or Facebook. A verification email will be sent to whatever account you use.
Is edX worth it?
We've looked at every aspect of edX, all leading up to the most important question.
Is edX worth it?
The answer will always depend on what you're looking for. But with everything edX has to offer, it's hard for me to answer with anything other than yes.
The biggest pro is the open-source nature of the site. You can get access to so many lessons and resources without paying a thing, which is quite astonishing.
But the content itself lives up to the hype, with many world-class institutions coming together to create these classes.
If you're looking for a verified way to prove what you've learned with edX and their partner universities, the paid certificate option might be the one for you, or you might want to invest in one of the many in-depth programs.
Keep in mind that the range of courses can vary in content, and perhaps quality, because of the sheer quantity of what's on offer and the variety of institutions involved. Not every course is the same.
However, they are still far cheaper than on campus education you would get anywhere else. Plus, you can browse most of these courses for free and edX does offer its own free trial for the Verified Track.
So get learning!
Related article: Emeritus review
edX – Frequently asked questions
How much does edX cost?
Upgrading to a Verified Track course on edX will tend to cost between $50 and $300. The cost of Boot Camps, Professional and Executive Education and MicroBachelors/Masters can be higher.
Does edX have a refund policy?
There is a 14-day free trial after you purchase, or from when the course starts. This applies to all Verified Track and programs, apart from Professional Education, which you'll need to refund within 2 days. 
How many courses are there on edX?
Over 3,500. These include Free Audit Track courses which can be upgraded so you can receive a paid certificate. There are also many more specific programs on offer.
Does edX have a free trial?
No, but you can Audit courses for free and then upgrade to the Verified Track if you want a certificate. 
Does edX give certificates?
edX gives certificates if you choose the Verified Track and complete the course. Keep in mind edX is partnered with some of the world's learning institutions. 
What languages is edX available in?
edX is available in a wide variety of languages including English, Spanish, French and Chinese.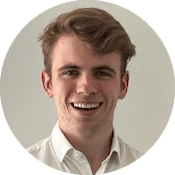 Charlie is a student reading politics at King's College London. He is also a passionate musician with over 14 years of experience. In his free time, he also enjoys cinema, long-distance running and learning new things.