Want to learn the latest in AI, Coding and Digital Marketing from top academics at elite universities – at the fraction of the cost of a degree? Then Emeritus may well be the platform for you.
Emeritus offers learning experiences for motivated professionals who are dedicated to expanding their career horizons and gaining expertise in new fields. And by placing learners in cohorts of their peers, it fosters a global sense of community.
I've been delving into the world of Emeritus to find out exactly what it has to offer, how it stands up to competitors, and what makes it so unique. In this Emeritus review, I'll guide you through everything you need to know about how the site works, what the best courses are, and whether it's the right fit for your learning needs.
.
Quick summary
Features
Dozens of courses in categories such as finance, coding and AI
Partnerships with top institutions such as Colombia and Berkley, with courses taught by top academics from these schools
Focus on building communities of global learners by placing students in cohorts to learn together and create professional networks
Certificates from prestigious institutions
Pros
Professional teaching from academics at top institutions
Academic rigor and accredited certification
Careers advice – covering topics such as navigating job searches, negotiating salaries and optimizing LinkedIn depending on what industry you're in
Tailored support – one-on-one career support on many of its courses, and even introductions to hiring partners for eligible participants.
A focus on in demand skills to drive your career forward in expanding sectors such as AI and Machine Learnings and CryptoCurrency
Cons
Not very clear pricing for business – Emeritus offers amazing packages for businesses, but you have to get in touch with them directly for pricing info
No free trial or sample lessons – whilst there are course preview videos, it would be great to get more insight into teaching styles and lesson types before purchase
Best for: Highly-driven professionals who want to expand their skill sets and future-proof their careers.
Overall: Emeritus offers learners the opportunity to get certification from some of the world's most prestigious institution. Working with learning cohorts who will inspire and motivate you, this is a global learning community focused on the very latest developments in rapidly expanding fields.
This detailed review will cover everything you need to know about the platform, including:
What is Emeritus and who are the instructors?
How does Emeritus work?
How much does Emeritus cost?
What a lesson is like
Best Emeritus classes
Emeritus for business
How I reviewed Emeritus
What I liked about Emeritus and thought could be improved
Who Emeritus is for
Can I buy Emeritus as a gift?
Tips for finding great courses on Emeritus
Is Emeritus legit?
Emeritus refund
Emeritus alternatives and reviews
Evaluating Emeritus
How to open an Emeritus account
Is Emeritus worth it?
FAQs
So, let's get started.
What is Emeritus?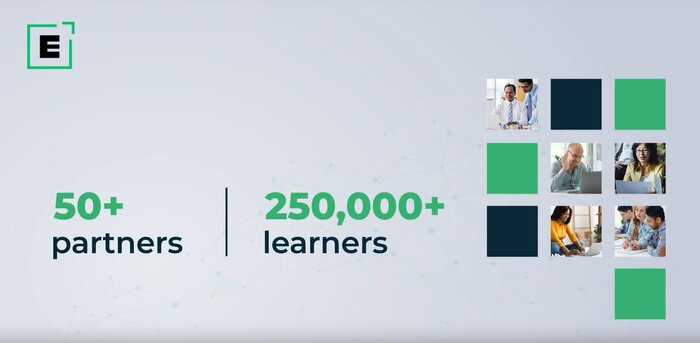 Emeritus is an online learning platform founded in 2014. It partners with top universities such as Columbia and the University of Cambridge to deliver programs on a wide range of in-demand skills. These include data science and analysis, coding and strategy and innovation.
Courses are designed to be immediately applicable in the world of work, advance your career and building a strong transferable skill set.
Emeritus champions cross-cultural exchanges with learners from around the world. Placing students in cohorts who support and motivate each other. Courses are available for individual learners in addition to specialized programmes for companies.
Who are the instructors?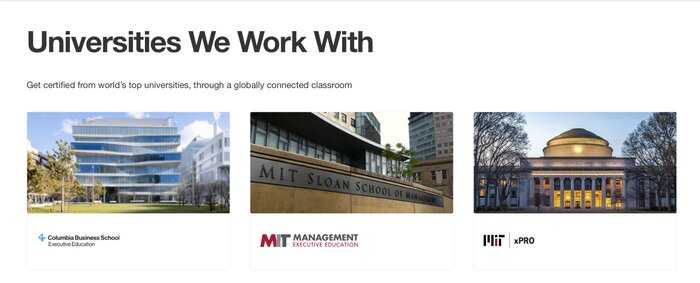 Emeritus instructors are professors and academics from some of the most respected schools in the world.
For example, the Northwestern Kellogg School of Management course on AI Applications for Growth is led by Professor Mohanbir Sawhney. His impressive list of titles include Associate Dean for Digital Innovation, McCormick Foundation Chair of Technology and Director of the Centre for Research in Technology and Innovation
University of Pennsylvania's course in Behavioural Economics is led by Judd B. Kessler, PhD, who is the Howard Marks Professor in the Department of Business and Public Policy.
All Emeritus tutors have similarly impressive credentials.
How does Emeritus work?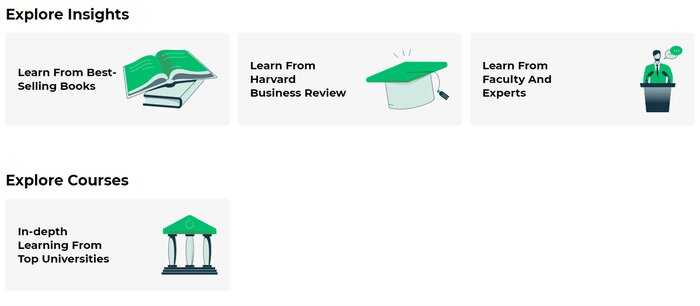 Emeritus offers short courses, degree programs, professional certificates, and senior executive programs for individuals and businesses. Courses are purchased individually, and designed to equip learners with both theoretical knowledge and tangible skills.
Course length varies from 6 weeks to year long programs, with learners expected to dedicate 3-8 hours a week depending on the program.
Topics are divided into:
Data Science & Analytics
Product Design & Innovation
Digital Transformation
Finance
Coding
Artificial Intelligence / Machine Learning
Sales & Marketing
Digital Marketing
Strategy & Innovation
Business Management
Leadership
Healthcare
Project Management
Human Resources
Technology
Entrepreneurship
Cybersecurity
Business Analytics
Supply Chain and Operation
Sustainability
All are delivered by expert academics from elite institutions. Offering the opportunity to learn from the best without paying out for a full degree program.
How much does Emeritus cost?
Prices vary from institution to institution, depending on how the courses are. For example a:
6-week course from Columbia Business School costs $1,495
5-month course from NUS School of Computing comes to $1,900
12-month course from Columbia Business School is $28,000.
Considering that tuition costs for an MBA from Colombia come to $84,496, with anticipated additional costs bringing the total up to $127,058, this is a huge saving. Especially when you consider that you can continue to earn whilst completing Emeritus qualifications. And you'd be boosting your professional skills, helping you quickly move through salary brackets.
It's an investment in yourself.
Emeritus free trial
Emeritus doesn't have a free trial. However, there are several course previews available on the website. These help you get a feel for the platform and how the learning process is structured.
Emeritus refund
Emeritus has a fair refund policy – check the website for the most up to date terms and conditions. But generally if you cancel your order in good time before the start of the course, you will get all of your money back. The closer to the course commencement date you cancel, the less money you will be entitled to be refunded.
What a lesson is like
Whilst the composition of each course is unique, learning will include:
Self-directed modules
Real-world case studies
Weekly assignments
Peer discussion and feedback
A workbook and a dedicated program support team.
You'll be placed in a cohort of learners who complete the program within the same timeframe. This means that you have access to a community of peers to foster discussions and spark inspiration.
Best Emeritus classes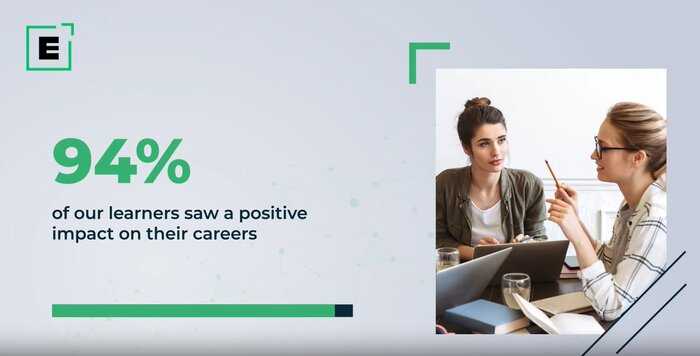 Of course, the best course for you will depend on your experience, interests and career trajectory. But I've explored the website and collated the most promising courses from the very best institutions to fit a wide range of interests. And I've selected courses from the most popular categories on the website.
Data Science & Analytics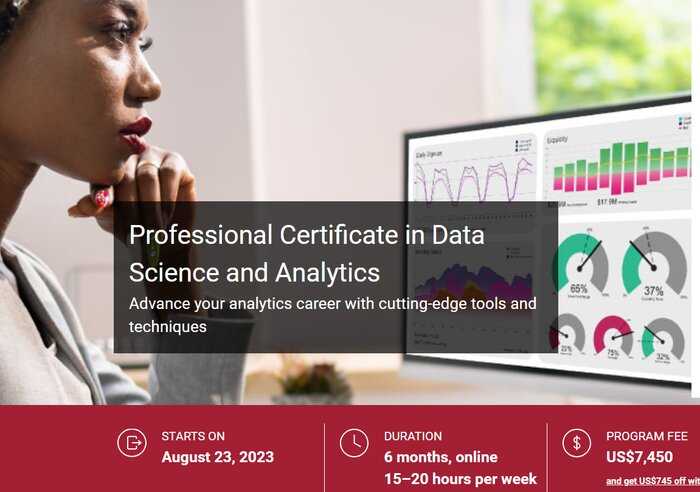 Professional Certificate in Data Science and Analytics (Massachusetts Institute of Technology)
Taught by professors and faculty leaders at Management at MIT Sloan School of Management, this course will teach you how to leverage data to optimize decision-making, use Python and Google Colab to train, organize, run and analyze datasets, analyze and translate technical results into actionable insights for executives. You will develop a portfolio of modeling tools in a final capstone project. This course is best for data professionals, business professionals and recent graduates from a STEM background.
Driving Product Success With Data Insights (Northwestern Kellogg School of Management)
Led by Birju Shah, Clinical Professor of Marketing at Kellogg School of Management and the former head of Global Uber AI & ML, as well as a range of impressive guest speakers. You will learn how to apply frameworks and practical tools that form foundational skills for product data analytics and data-driven strategy development, advance your strategic data insights and understand the role of data in your organization. This is perfect for those who already work with data, at companies in the early stages of their data intelligence journeys.
Product Design & Innovation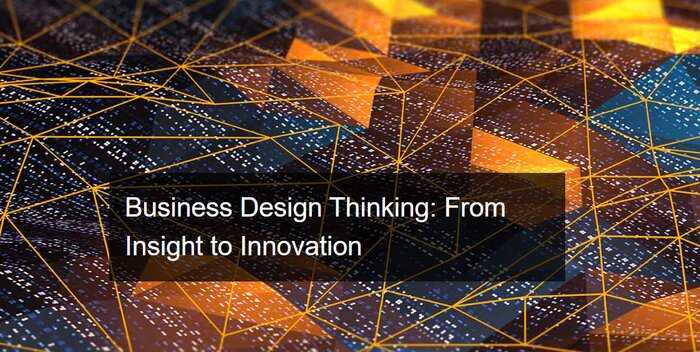 Business Design Thinking: From Insight to Innovation (University of Toronto Rotman School of Management)
This intensive program will help you develop a 4-step framework to navigate the innovation process. From enhancing your creative thinking processes to collaborating in professional teams and solving business problems through sensing, sensemaking and changemaking. Course leader Dr Angele Beausoleil is an Assistant Professor of Business Design and Innovation and is aimed at learners who want to develop concrete plans for professional collaboration and creative problem-solving.
Designing and Building AI Products and Services (Massachusetts Institute of Technology)
Learn how to understand design principles and applications of AI, creating your own AI-based project proposal to present to internal stakeholders or investors. Covering the stages involved in AI-based product design and fundamentals of machine and deep learning algorithms, this course is taught by an impressive roster of MIT professors, and is designed for technology product managers, technology professionals, technology consultants, and UI/UX designers.
Digital Transformation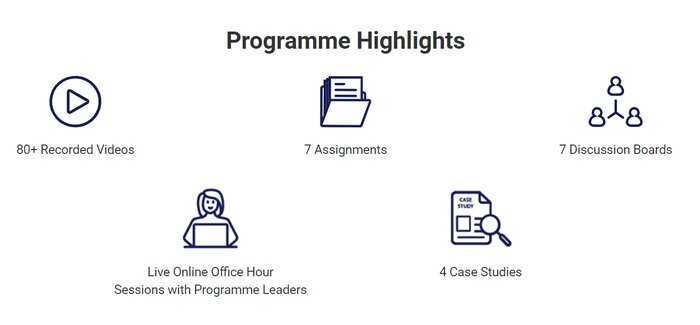 Digital Transformation Programme (Singapore Management University)
Created for professionals who want to lead digital transformation within their organization, this programme will teach you how to identify new technologies, examine the future of business strategies, outline an action plan for your organization, and create an executive summary for your organization to adopt digitalization. Academics teaching on this course includes Dr Arnoud De Meyer, former SMU President, and Dr Markus Karner, SMU's Academic Director.
Digital Business Leadership Program (Columbia Business School)
This course is designed to help executives master the skills, tools, and frameworks needed to drive digital transformation. You'll learn to understand principles of digital business models, rapid innovation and organizational change, as well as gaining the strategic leadership skills needed to navigate technological shifts and disruptive business models. This program is led by David Rogers, Academic Director in Executive Education and author of The Digital Transformation Playbook.
Finance

Blockchain and Cryptocurrencies: Technologies, Strategic Applications, And Emerging Trends (Berkley ExecEd)
Build your understanding of what blockchain and cryptocurrencies are and explore current developments, emerging trends and regulatory issues. You'll learn how to strategically apply blockchain technology and build strategies that leverage blockchain and cryptocurrencies to address a challenge specific to your organization or industry. Tutors include Numero CEO and Co-Founder Brian Forde and AZA Ceo & Founder Elizabeth Rossiello. This course is designed for financial professionals, insurance and real estate professionals as well as investors and policy makers.
Financial Analytics: Forecasting, Modeling, and Optimization (University of Pennsylvania Wharton)
This program is designed to show you how to apply data analytic strategies and tools to real-world financial challenges. You'll find out how to engage effectively with data analytics teams and tools, as well as analyze opportunities and limitations of data and analytics. It's taught by Jules H. Van Binsbergen, PhD, and Michael Robert, PhD, both Wharton School Professors of Finance. In addition to teaching from top MIT academics, you'll have access to Learning Facilitators who offer live office hour sessions and personalized support.
Coding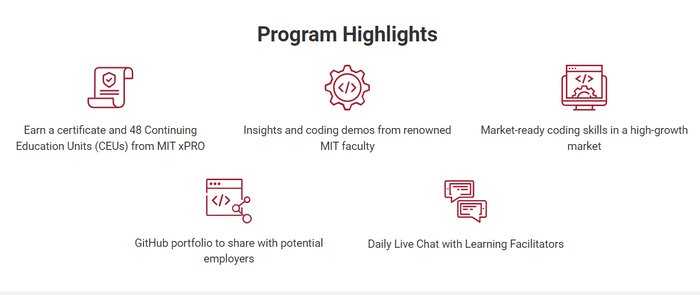 Professional Certificate in Coding: Full Stack Development with MERN (Massachusetts Institute of Technology)
Whether you're just starting out, looking to progress in your field, or thinking of switching careers, this professional certificate will provide the essential coding skills you need to level up. You'll learn how to build, test and deploy a web application using the MERN stack. You'll also build, test and deploy APIS and a front-end web application using React, Setup Continuous Integration and Continuous Delivery pipelines to deploy a React application, and present a GitHub portfolio of your work to potential employers.
Programming with Python (National University of Singapore)
Led by Dr Danny Poo, a tenured Associate Professor at the School of Computing at the National University of Singapore, this course aims to get you job-ready with essential Python skills. You'll learn the fundamental conception of Python programming and practical applications, develop a Python programme using Anaconda, and complete a Capstone project to build real-life simulations and enhance the applications of everything you've learned. Designed for professionals without any prior coding experience, and is a fantastic skill for those in IT Product and Services, Banking and Financial Services as well as Management Consulting and Marketing and Advertising.
Artificial Intelligence / Machine Learning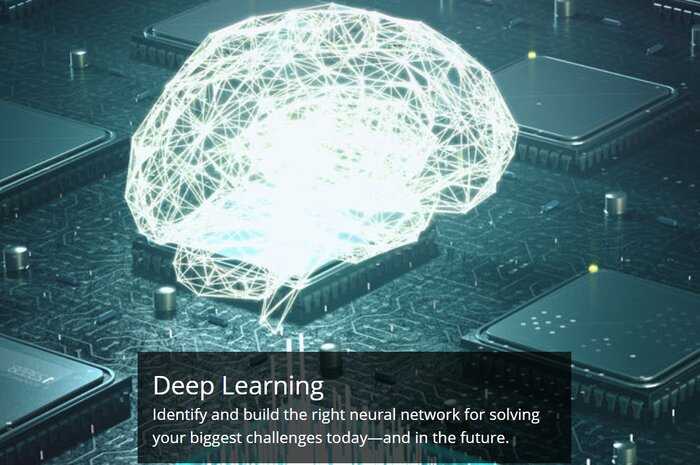 Deep Learning (Carnegie Mellon)
A must for anyone in a technical position in software engineering and data science. It provides an understanding of deep learning techniques, the structure, function and training of key neural network architectures, and it will build confidence in applying deep learning methods to real-work problems. It's led by Bhiksha Raj, Professor at Carnegie Mellon's Language Technologies Institute, and Rita Singh, Professor at the School of Computer Science and AI-based techniques.
Professional Certificate in Machine Learning and Artificial Intelligence
This in-depth programme offers the very latest skills and strategies in AI and machine learning. It will help you understand foundational and advanced concepts and trends in AI, as well as leverage the power of data to improve predictive performance and refine decision-making strategies. You'll use Python and industry standard tools to measure and improve performance, as well as identifying real-world problems and devising innovative solutions using machine learning models. It's designed for those who already have at least a bachelor's degree in a STEM field, strong mathematical skills and some programming experience.
Emeritus for business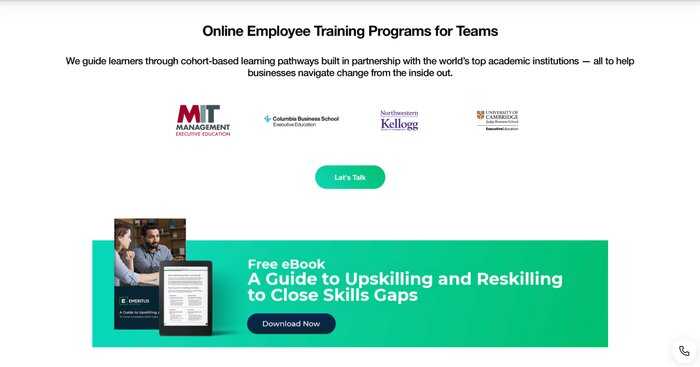 Emeritus is a fantastic tool for businesses who want to upskill employees and retain and develop talent.
The platform offers the option for businesses to enroll their employees in private cohorts, so that their teams can learn together, as well as offering tailoring of specific employee training programs, which includes customizing course leaders, case studies used and participant exercises.
Individual businesses will need to open a dialogue with Emeritus about specific pricing, but the results speak for themselves: 90% of learners saw positive impact within their organization, and 61% saw technical improvements in organization.
What I liked about Emeritus
How I reviewed Emeritus
I spent two weeks getting to know the platform, exploring their courses, tutors and credentials.
And I made sure to take a good look at what individual courses offered by reading brochures, course descriptions, and watching sample videos. Plus I compared the pricing to in-person degrees at the same institutions.
I have extensive experience of online learning platforms, so I was able to utilize this to suss out what's special about Emeritus compared to the other options out there on the market.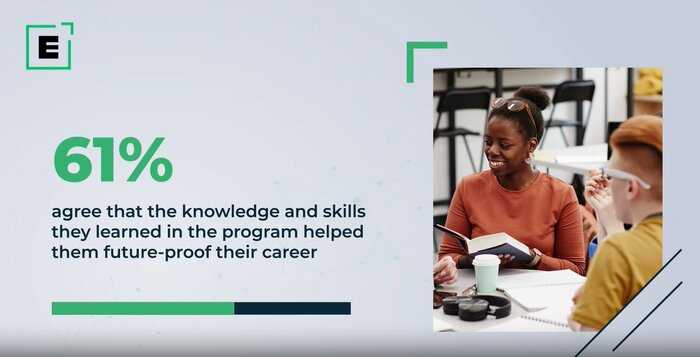 Professional teaching from leading academics
There are so many online learning platforms out there offering courses on exactly the same topics. But what sets Emeritus apart is the academic rigor of the courses, and the impressive institutional name on your certificate of completion.
Brilliant career advice
Emeritus offers great information about careers, both in each topic section, on individual course pages, covering topics such as navigating job searches, negotiating salaries and optimizing LinkedIn depending on what industry you're in.
Tailored support
Emeritus offers fantastic one-on-one career support on many of its courses, and even introductions to hiring partners for eligible participants.
Many of its courses also offer direct office hours contact with tutors for advice and feedback.
In-demand skills
The focus here is on applicable skills to drive your career forward, and Emeritus' selection of courses are designed to be as up-to-date as possible, in exponentially growing sectors such as AI and Machine Learnings and CryptoCurrency, as well as perennial skills such as Product Design.
What could be improved
Business rates transparency
Whilst Emeritus is extremely open about costs for individual learners, offering payment plans and reductions for early payments, there isn't so much transparency when it comes to tailored business costs. It would be great to have some ballpark figures, which would help businesses compare with competitors.
More sample lessons
Courses generally have a preview or an introductory video, but it would be helpful to have a sample lesson so you can get a better feel for the teaching style of individual academics before you commit to paying for the whole course.
Who Emeritus is for
Emeritus is the ideal learning platform for:
Businesses and individuals committed to lifelong learning
Those looking to level up their skills to keep pace with a swiftly changing market
Professionals in sectors such as Finance, Technology, Marketing and Product Services looking to be part of a global network
Can I buy Emeritus as a gift?
Emeritus does not currently offer the option to purchase courses as gifts.
Tips to finding great courses on Emeritus
You can browse courses based on topic or institution.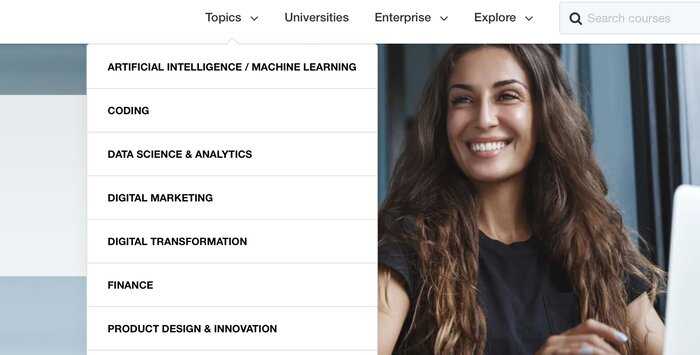 I recommend browsing via topics to find courses in the area you're most interested in, or search for specific courses using the search bar.
Make sure to take the time to read detailed course descriptions, as most courses will include concise summaries not only of what they are going to cover, but also who they are designed for. Like this Business Analytics for Leaders course from Berkely: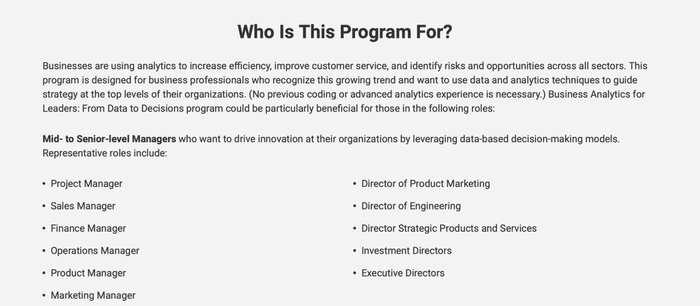 Sometimes this will involve prior experience and qualifications, so it's always best to check before you dive in!
Is Emeritus legit?
It's understandable to be cautious when spending large amounts of money, especially online. But Emeritus is absolutely legit – it has been used by over 250,000 individuals across 80 countries. The company was founded in 2015 and has more than 2,300 team members globally and offices in Mumbai, New Delhi, Shanghai, Singapore, Palo Alto, Mexico City, New York, Boston, London, and Dubai.
Emeritus alternatives
Like Emeritus, Coursera offers academic courses from top institutions on a wide range of topics.
Less tech and marketing focused than Emeritus, Coursera is a good option if you're interested in a wider range of topics, or want to take shorter courses..
Coursera's courses tend to be taken individually without much access to a community of fellow learners. So if you value the idea of cohort learning and want to focus on the most up to date and in demand skills, I would say Emeritus is a better bet.
CXL is a fantastic option for digital marketing professionals, with a range of short courses and longer 'Minidegrees'. Whilst they don't have the same academic background as Emeritus, the tutors comprise the top 1% of digital marketing professionals. So you're still getting an extremely high quality of learning.
Finally, we can't forget about good old LinkedIn Learning. Far cheaper than Emeritus, Coursera or CXL, if you just want a quick, practical guide to a wide range of topics delivered by professionals and certified by LinkedIn, this is a great place to start.
Emeritus reviews: What others have said
As Emeritus doesn't feature reviews on its website, I scoured the web to find out what users thought about Emeritus. In general the reviews were extremely positive.
Tawanda N. wrote on G2 that she liked,
"the setup of being assigned to groups for some assignments so you can interact with your peers which I do not see on other learning platforms. The Weekly seminars with the instructors as well as the rest of the people doing the program gives you the chance to discuss and network with people from other parts of the world.'
David M. also liked this aspect, writing that he
'liked the interaction with students to practice negotiation skills.'
Another user recommended the course materials, but said that
'the times are a little off for office hours, but it depends on where you are in the world' 
So time zones are definitely worth thinking about when you sign up for a course!
Overall, there are plenty of happy users who enjoyed the unique opportunity for group learning in an online environment!
Evaluating Emeritus
Features: Emeritus courses provide access to world-class institutions and expert teachers, plus a group learning experience that is pretty unique to online learning, especially at this level. Features include video content, group assignments, office hours with academics and accredited certification.
Content quality: Emeritus' USP is the opportunity to learn from academics from top institutions like Berkley, Columbia and MIT. So you can be sure that you're learning from the best, and covering the newest advancements in whatever field you're covering.
Content breadth: There are dozens of courses available on Emeritus, covering topics such as coding, strategy and innovation and finance. These courses are for professionals who want to upskills and boost their careers.
Teachers: Teachers are all top academics and are often joined by industry experts and other academics as guest speakers. So the quality of teaching is extremely high. Many courses offer one and one office hours with tutors.
Supporting materials: Courses come with video content, workbooks and assignments.
Payments & refunds: Costs vary depending on institution, topic and length of course. Prices ranging from $1500 to $20,000.
Support: Support is available both from the Emeritus platform and the institutions that run the courses.
How to open an Emeritus account
It's very easy to open an Emeritus account. Simply click 'Log In', on the top right hand corner of the landing page: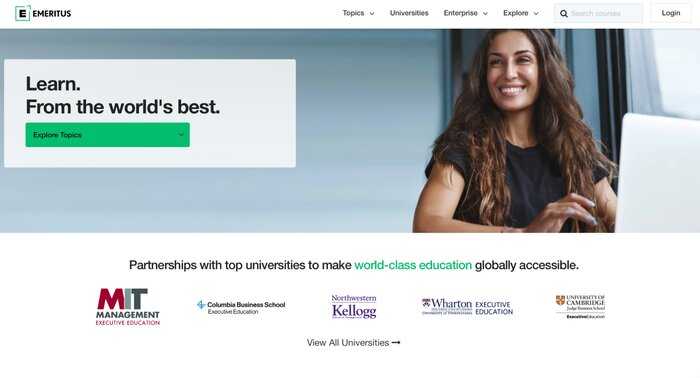 You'll then be prompted to create an account: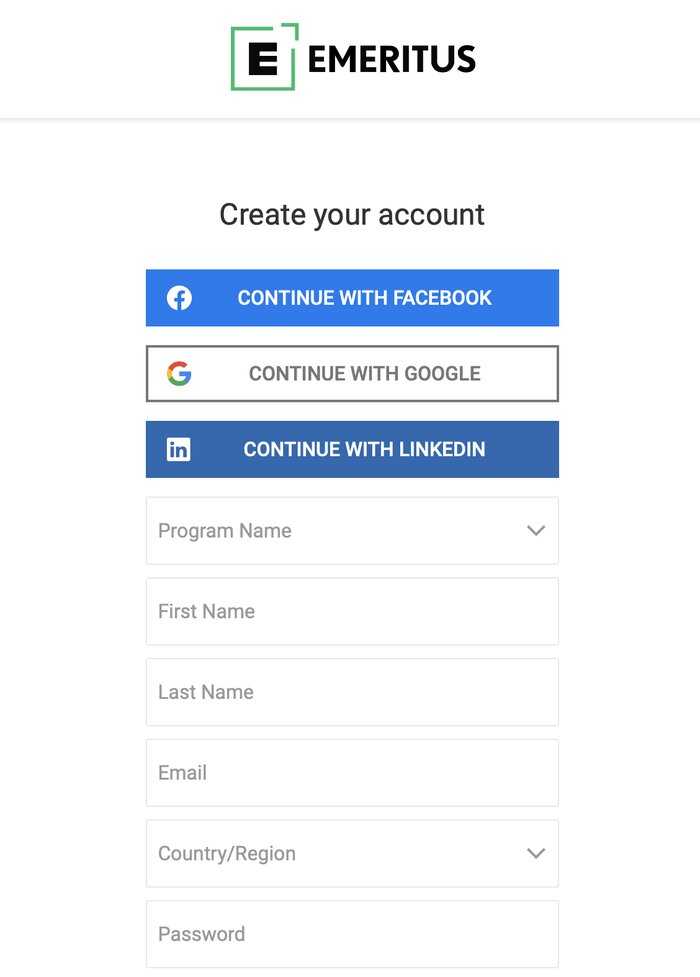 Is Emeritus worth it?
In my personal opinion, Emeritus is worth it.
It delivers accessible courses in the most in-demand professional skills from top institutions. What makes Emeritus stand out is its commitment to community and the use of learning cohorts. Its tailored business offerings are very impressive, allowing companies to customize their team's learning experience.
Emeritus is worth it if you are a professional already working in the field that you want to study, or will work in it in the future. These are premium courses, so treat them as a real investment in your future.
If you have a more casual interest in these topics, then Emeritus is probably not for you.
Related articles: Cohort based learning statistics, FutureLearn review
Emeritus-Frequently asked questions
How much does Emeritus  cost?
Course costs on Emeritus vary based on topic, institution and length of course. Most are upwards of $1500.
Does Emeritus have a refund policy?
Yes, based on how soon you ask for a refund before the course start date.
How many courses are there?
There are dozens of courses available on Emeritus, with more added all the time.
Does Emeritus have a free trial?
Emeritus does not offer a free trial.
Does Emeritus give certificates?
Yes, Emeritus offers certificates.
What languages is Emeritus available in?
Emeritus is currently available in English with a few courses in Spanish.

Hannah is currently studying a Masters in Modern Literature and Culture at King's College London.  In her spare time she enjoys hiking, writing and cooking.