LinkedIn Learning is an online platform and mobile app boasting over 17,000 courses and 27 million users. With a wide range of courses available, it can be tricky to work out exactly what LinkedIn Learning costs.
So, in this article, we break down LinkedIn Learning's pricing to help you understand it.
This is probably one of the most thorough breakdowns of LinkedIn Learning's prices out there, and if you've found yourself asking:
Can I get LinkedIn Learning for free? If so, why should I pay? How much does LinkedIn Learning cost? How do LinkedIn Learning's prices work? Which LinkedIn Learning option is best for me? Is LinkedIn Learning worth it? And can I get my money back if I don't like LinkedIn Learning?
Then this article is for you! So, let's get started.
I'll cover:
How much does LinkedIn Learning cost?
Is LinkedIn Learning free?
Are LinkedIn Learning's prices good value?
How to purchase and get the most out of LinkedIn Learning
LinkedIn Learning prices in different countries/currencies
Different LinkedIn Learning purchasing options
How to cancel LinkedIn Learning subscriptions
LinkedIn Learning Refund
How much does LinkedIn Learning cost?
Some LinkedIn Learning courses can be part-accessed for free and the platform offers course samples where possible. But, generally, courses cost between $35 and $40.
For a monthly subscription, you're looking at $39.99 a month. Or, if you're buying annually, this works out at $24.99 a month.
So, here's an overview of LinkedIn Learning's prices:
| | | | | |
| --- | --- | --- | --- | --- |
| | Individual course | Annual subscription | Monthly subscription | Team plans |
| Courses | 1 course | 17,000+ | 17,000+ | 17,000+ |
| Certificate | Yes | Yes | Yes | Yes |
| Offline viewing | Yes | Yes | Yes | Yes |
| Course recommendations | Yes | Yes | Yes | Yes |
| Refunds | 30-day guaranteed | Non-refundable after 1 month | Non-refundable after 1 month | Non-refundable |
| Free trial | No | 30 days | 30 days | No |
| Pricing | (average $35 – $40) | $24.99/month | $39.99/month | Personalized quote |
You can read our full LinkedIn Learning Review here.
Is LinkedIn Learning free?
Generally speaking, no. LinkedIn Learning is a paid-for subscription service. However, there are free sample courses and content available.
Namely, there are two main ways to get this:
Courses – preview some of LinkedIn Learning's course options
One-month free trial – access all of LinkedIn Learning's features free for one month

Here's how to do it:
LinkedIn Learning Online Resource Hub
The online courses hub offers 80+ courses with sample viewing. LinkedIn Learning arranges these by the learning path that best matches your position (e.g. management, teaching, small businesses, sales professionals).
As a result, these courses can help you to gain new skills and improve your current ones, such as in time management, interviewing, and teaching online.
While you can't usually access the whole course, this page is a helpful step into the world of LinkedIn Learning. Also, LinkedIn Learning has been known to offer these courses for free for short periods of time in order to help job seekers improve their skills.
One-month free trial
LinkedIn Learning's one-month free trial is a sure-fire way to get a feel for the platform. With access to all 17,000+ courses and unlimited out-of-lesson resources, LinkedIn Learning's one-month trial is the ultimate try-before-you-buy option.
By starting your free trial, you can access all that LinkedIn Learning has to offer. Also, you won't be billed until the month is over – and you can cancel at any time. This means that your subscription will be terminated by the end of the trial.

With your free trial, you can also join learning groups, take online exams, gain certificates, and access exercise files. You also get full access to LinkedIn Premium during your trial period.
How much are LinkedIn Learning courses?
The cost of individual courses on LinkedIn varies but is generally around $35-$40 a course.
With individual courses, you make a one-off payment for a single course. After purchasing, you get access to this course for an unlimited period – providing you keep your LinkedIn profile.
How much is a LinkedIn Learning subscription?
LinkedIn Learning offers two main subscriptions: annual and monthly. As you might expect, the annual subscription works out a little cheaper, saving you 38% over the year.
Here are the options:
Annual: $24.99/month (or $299.88/year)
Monthly: $39.99/month
Both the the annual and monthly pricing options give you full access to all of LinkedIn Learning's main features, which are:
17,000+ courses taught by industry experts
End-of-course certificates to add to your LinkedIn profile
Personalized lessons and video content
Interactive learning with exercise files and quizzes
LinkedIn Premium throughout your subscription
So, if you bear in mind the above, you can likely answer the next question yourself:
Is LinkedIn Learning's price good value?

For the price you pay, LinkedIn Learning is an incredibly high value for money. Considering its courses are taught by business experts, you're getting a great deal compared to in-person training or even a degree. For instance, the average MBA degree in the US sets you back around $60,000!
Also, LinkedIn Learning is designed to further your professional skill set, and it does so on the very platform employers will be looking at to assess your credibility. So, these courses (which come with official certificates for your LinkedIn profile) can do wonders for your career and earning potential.
Compare this to where you'd be after a college-based course and it's easy to see why so many people are investing in their careers with LinkedIn Learning. And, as a bonus, you can sample many of these courses for free. This gives you a chance to determine which class is best for your time and needs.
How to get the most out of LinkedIn Learning
Put simply, the best way to get the most out of LinkedIn Learning is to take as many courses as you can that interest you. If you're opting for a subscription (with annual, in particular, being the best value for money) you can build a course history and get recommendations based on your class preferences.

As a professional social media platform, LinkedIn Learning also lets you view courses according to what's most popular, recent, and highly rated. This means you're choosing classes from a trusted resource that has millions of users supporting them.
You can also check out our article, best LinkedIn Learning Courses.
Overall, this is a great way to weed out courses that aren't right for you and to get the best learning experience for your time and money.
How do I purchase LinkedIn Learning?

You can purchase LinkedIn Learning by starting a month's free trial on their website. You'll need to provide your name, email address, and a valid payment method. At this point, you can opt for an annual or monthly subscription (which you can cancel anytime).
Accepted payment methods are credit/debit card or PayPal. The available cards are:
Mastercard
Visa
American Express
JCB
Discover
Diners Club (USD only)
SEPA (EUR only)
iDEAL (Netherlands)
Sofort (Germany, EUR only)
While you can cancel at any point during/after the free trial, LinkedIn Learning asks for your details in order to provide a seamless transition from trial to subscription.
But, if you're worried about being charged, LinkedIn even sends you a week's reminder when your free trial is nearing its end!
LinkedIn Learning pricing in different currencies and countries
LinkedIn Learning is available both in the US and overseas. To date, LinkedIn Learning accepts 59 currencies! These include:
| | |
| --- | --- |
| Country | Currency |
| USA | USD ($) |
| Canada | CAD (CA$) |
| Great Britain/UK | GBP (£) |
| Australia | AUD (AU$) |
| EU countries | EUR (€) |
While some card companies may charge a cross-border fee, or convert payment automatically to USD, these growing options are no doubt appealing to a wide range of users across the globe.
How to cancel LinkedIn Learning subscription
With LinkedIn Learning, you can cancel anytime. This means there's no pressure to commit to your first billing cycle and LinkedIn will even notify you a week prior to your free trial ending.
In fact, if you do choose to cancel before your free trial expires, cancellation will only come into effect on your trial's expiration date.
Here's how to cancel your subscription:
First, click the Me icon in the top right corner of your LinkedIn Learning homepage

Then, select Settings from the dropdown menu

Choose Manage then Manage Subscription

Finally, press Cancel Subscription followed by Continue to Cancel

To note, if you do cancel your free trial, you won't be eligible to take another free trial for at least a year.
LinkedIn Learning refund
At present, LinkedIn Learning does not offer refunds. So, if you're not satisfied with your experience, you should cancel your subscription. One exception to this is the 14-day full refund policy applicable once your subscription begins (for EU citizens only).
If you're paying on a course-by-course basis, a 30-day refund guarantee is standard.
Conclusion: Is LinkedIn Learning cost worth it?

All in all, LinkedIn Learning offers an affordable subscription service that gives you excellent value for money the longer you commit to it.
Being able to take a free trial also ensures you get a feel for the service before investing in it. And, because you choose your subject interests, this allows the site to prepare a tailored selection of content to create the best learning experience for you.
So, taking into account the 18,000+ courses available and the ability to cancel anytime, it's no wonder millions of users are opting for LinkedIn Learning as their go-to e-learning platform.
Related articles: Best Microsoft Office classes, Best Excel classes, Best Data Entry classes, LinkedIn Learning review, Coursera Alternatives, Udemy Alternatives
FAQs
Is LinkedIn Learning free?
No, but LinkedIn Learning offers sample classes so you can try before you buy.
How much does LinkedIn Learning cost?
At the time of writing, LinkedIn Learning costs $24.99/month annually, or $39.99 monthly. If you're buying individual courses, you're looking at around $35-$45 per class.
How does LinkedIn Learning's pricing work?
LinkedIn Learning offers monthly or annual billing options for a set price (above). These subscriptions allow you to access the entirety of LinkedIn Learning, as well as LinkedIn Premium.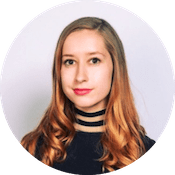 Rebecca graduated from King's College university with a first class honours in English Language, followed by a Masters' Degree in Eighteenth Century Studies.