If you're looking for the best online data entry classes of 2023, this article is for you.
Data entry is becoming an increasingly favored job. Its benefits include working remotely and utilizing transferable skills across different software. Also, with easily-accessible programs and tutorials, learning data entry online is a great way to build up your professional portfolio.
That being said, with so many data entry courses available, it can be hard to know where to start.
And, even at entry-level, the right course should focus not only on the basic steps, but also on the skills and tips that will help you become more efficient.
So, that's why we've pulled together this list for the best data entry classes of 2023. In this list, you'll find the top 10 data entry courses to help you enter data like a pro.
We've considered different skill levels, programs, price ranges, and more, to bring you a well-rounded list that has something for everyone.
With that being said, let's get started.
What is the best online data entry course?
When it comes to the best online data entry classes, here are our top picks:
Our top platform pick is Skillshare. This is because, with membership, you can take all the above listed Skillshare courses and more. With 35,000+ courses for you to take, the value for money is unbeatable.
And, with Skillshare, you have the added benefit of high quality videos with transcripts and subtitles, curated learning, and unlimited course access. Plus, with lessons designed to be bite-sized, you can easily fit Skillshare in around your busy lifestyle. You can check out our Skillshare review for more details on the platform.
But, depending on your budget, some of the other platforms on this list might suit you better. Outside of Skillshare, there are still plenty of options. For example, Coursera allows you to take courses for free – though you must pay if you want a certificate. It also offers a monthly or annual subscription as an alternative to its individual course pricing.
For one off courses, LinkedIn Learning, Udemy and edX are excellent choices.
With these platforms, it's also easy to filter courses by price, length, ratings, etc. so you can get the best value for time and money. Plus, most of these websites offer free trials so you can try – or even complete – a data entry class for free.
So, while the best courses will depend on your skill level, budget, and interests, we recommend Beginners Guide to Microsoft Excel – Data Entry and Data Entry Course for Beginners as strong foundational classes. This is because they're among the highest rated data entry classes out there, with most students coming away with their expectations exceeded and a useful inventory of data entry hacks.
Best free online data entry courses
The following platforms come with free trials, so you have the opportunity to try out before you buy:
But, to get the full details, read on for our mini reviews!
Best online data entry class reviews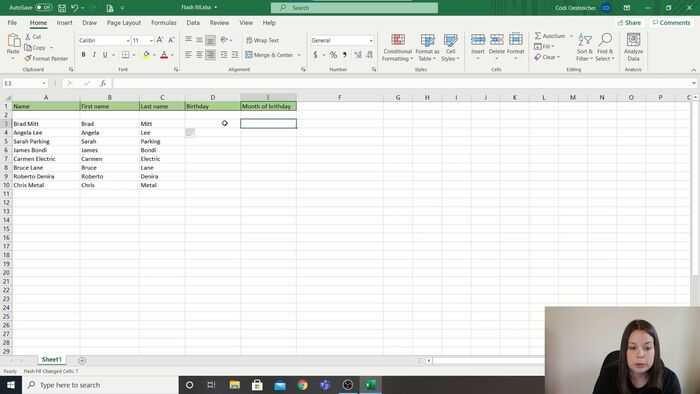 Platform: Skillshare | Teachers: Codi and Marie | Course length: 7 video lessons totalling 42 minutes
To date, nearly 500 students have taken Codi and Marie's class, and over 50% said their expectations were met or exceeded. Codi and Marie use their Skillshare platform to teach audiences how to navigate and take control of Excel through functions, formulas, and formatting. Offering round the clock support, they're valuable teachers for anyone looking to learn basic-to-intermediate data entry skills.
You'll learn to:
Input data efficiently using Microsoft Excel tools
Sort, filter, and transfer data
Master autofill and other shortcuts to save time
Understand and build upon the basics of Excel
Enter data like a pro
Pros
Learn remotely from two top Excel experts
Beginner-friendly
Teaches useful shortcuts
Off-video resources
Manageable course length with bite size videos
Transcript and subtitles available
Cons
No chance for individual feedback/correction
Mostly for beginners
Not as long or in-depth as other courses
Who it's for: Those who are new to Excel or MS packages as a whole and are keen to develop their computer skills to work more efficiently – especially from home. In this class, Codi and Marie teach you the basics of Excel from sorting, filtering, flash filling, and customizing.
Overall: An easy-to-follow intro course on data entry in Excel. Codi and Marie take you through the basic functions to complete and optimize your entries. In addition, there are readily-available further resources and projects to help you put lessons into practice.
Platform: Udemy | Teacher: Azharul Rafy | Course length: 21 video lessons totalling 3 hours and 50 minutes
Azharul Rafy is a freelance web developer, data entry professional, and content creator. In his data entry class, he shares the skills he has acquired on his own freelance journey. This course is entry-level, so it's targeted to complete beginners.
You'll learn to:
Build up a portfolio as a data entry professional
Undertake fast and effective file conversion jobs
Complete in-demand tasks in jobs that pay well
Sell your learned skills on a freelance marketplace
Work from home as a data entry freelancer
Understand clients' instructions and visions
Pros
Learn from a top-rated data entry professional
Project-based examples and demos
Insight into real freelance jobs and projects
Shows you what jobs you can go for in the field
Provides practice projects for you to try out
Cons
More suited to aspiring freelancers
Less helpful for intermediate learners
Who it's for: Beginners who are keen to get into freelancing and remote working in data entry. Rafy teaches you how to get to grips with basic data entry jobs and even shows you the different roles you can go into within the freelance marketplace. So, if you're looking for part- or full-time work, and want to do so from home, this is the course for you.
Overall: A terrific data entry course for anyone looking to change fields or gain a secondary income. Rafy is one of the top tutors in his field on Udemy, and this course is one of the highest-rated data entry courses on the platform.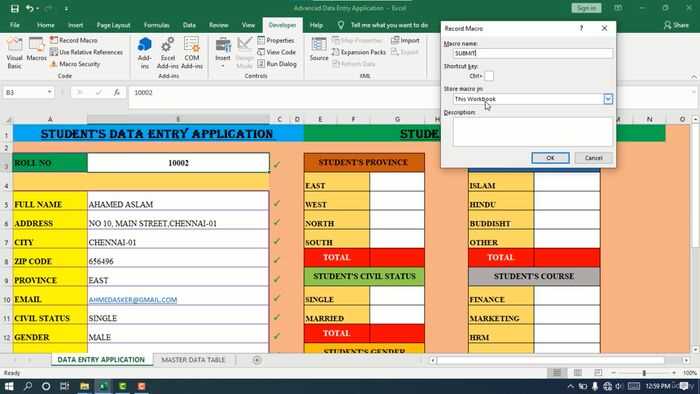 Platform: Udemy | Teacher: A.M.A.M Mubeen | Course length: 34 lectures totalling 4 hours and 54 minutes
Mubeen is an expert in Microsoft Office and specializes in finance. Teaching for more than 5 years, he's now bringing this intermediate-to-advanced data entry course to a wider audience on Udemy.
You'll learn to:
Create advanced data entry applications based on clients' requirements
Make convenient templates for easy data entry application
Create statistical and summarized Excel tables
Use pivot charts for data analytics
Learn advanced Microsoft functions for data entry
Pros
Learn from an excellent and experienced tutor
Intermediate-to-advanced lessons across 5 hours
Learn industry secrets to help you develop your own style
Well-paced and thoroughly explained content
Designed with freelancers and employees in mind
Cons
Could provide clearer additional resources
Can sometimes teach/talk very quickly
Who it's for: Employees/freelancers/aspiring data entry professionals who want to learn a greater command of Microsoft Excel. You'll learn how to analyze data and to apply it to necessary requirements, and Mubeen even shows you how to save time with templates.
Overall: A slightly more advanced data entry course than some of the others on this list. Mubeen takes you past the basics and shows you how he uses Microsoft Excel in a professional context. Unlike other courses on this list, Mubeen's class is particularly in-depth and delves into the specifics of what companies are looking for.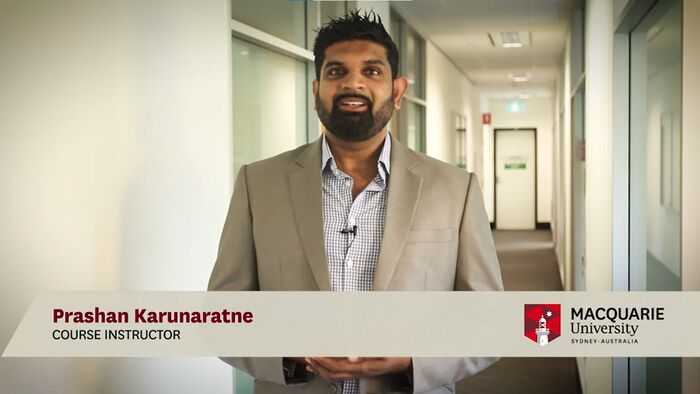 Platform: Coursera | Teacher: Prashan Karunaratne | Course length: 6 weeks (suggested), with 47 minutes' video content and 1.5 hours' reading
Karunaratne is a Senior Lecturer at Macquarie University (who partnered with Coursera for this class). He's been teaching for over a decade and is known for his innovative teaching in Business Analytics. In particular, he teaches you to take charge of learning data entry through an active learning approach.
You'll learn to:
Take charge of Excel and fill your knowledge gaps
Enter, navigate, and select data
Recognize and edit different types of data
Get to grips with keyboard shortcuts, terminology, and time-saving tips
Use functions and formulae to arrange and analyze data
Pros
Learn from engaging teachers who keep data entry interesting
Precise instruction and practice tasks
Well-structured and in-depth lessons
Varied content and encouraged active learning
Cons
Less suited to Mac users
Requires a lot of time commitment
Who it's for: Anyone wanting to expertly navigate Excel's user interface. Whether you're self-taught or are expanding your current training, this course is geared toward anyone utilizing Excel and data entry for business. Because of the course's scope, this data entry class appeals to both seasoned users and absolute beginners, with the aim of filling knowledge gaps and giving you a thorough foundation in Excel.
Overall: A practical course designed to help you take charge of Excel for data entry and analysis. You'll learn how to take advantage of the program as a business platform and confidently operate spreadsheet software.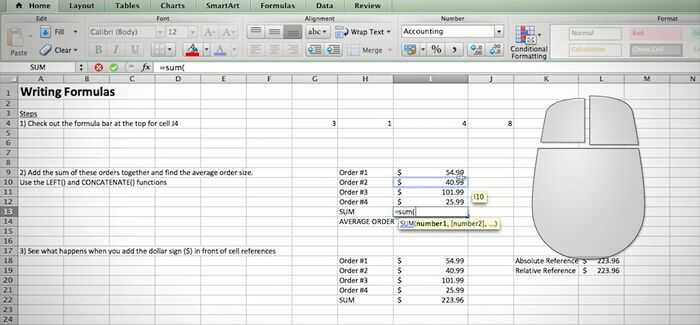 Platform: Skillshare | Teacher: Al Chen | Course length: 10 video lessons totalling 1 hour and 2 minutes
An Excel trainer and power user for 10+ years, Al Chen is a former financial analyst for Google who's facilitated workshops for over 5,000 MBA students around the States. Offering training to Fortune 500 companies, Chen is a force to be reckoned with in the data entry and analysis e-learning world.
You'll learn to:
Gain basic Excel skills like using ribbons and structuring Workbooks
Format, select, and edit data
Write formulas and sort lists
Organize and understand data within a business setting
Navigate the interface through all necessary functions
Pros
Learn from an expert teacher and professional
Plenty of time-saving hacks for data entry
Great for newcomers and long-timers in need of a refresher
Grasp some cool moves to impress your friends
Real-life techniques that data entry clerks use every day
Cons
Skill level is not clearly beginner or advanced
Could use better, more concise examples
Who it's for: Generally, this course is geared toward Excel newcomers in the data entry field. As the title and lesson plan suggest, this data entry class is for those looking for the basics in Excel. But, at the same time, there are plenty of hacks that even intermediate users could benefit from.
Overall: A useful overview of Excel for data entry, which includes the interface basics along with more advanced tips for saving you time. Most students rated Chen's course highly and came away feeling more confident in using Excel.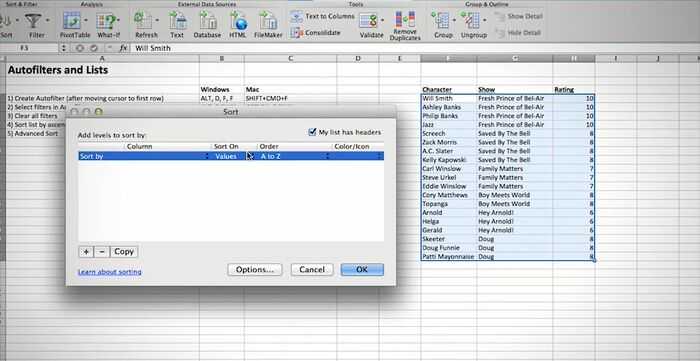 Platform: Skillshare | Teacher: Al Chen | Course length: 10 lessons totalling 1 hour and 10 minutes
In the second course of his series, Al Chen is back with some intermediate-to-advanced tips focused on keyboard shortcuts. As he describes it, this course picks up from the basics and gets you working actively with Excel as quickly as possible.
You'll learn to:
Use keyboard shortcuts to speed up your data workflow
Follow along with Chen using interactive resources
Navigate Excel and display data efficiently
Use formula fills, special shortcuts, and paste specials
Pros:
More in-depth than Chen's beginner class
Transferable skills for all data entry jobs
Class projects to keep you in practice
Practical info for real-world application
Cons:
Focused on Excel for Mac
Shortcuts are somewhat outdated
Who it's for: Anyone with some basic knowledge of Excel who is looking to enhance their skill set for more efficient data handling. In this class, you'll learn a range of keyboard shortcuts that'll make your life easier and workflow faster. If you work with data in Excel, this class is indispensable for practical, real-world tips.
Overall: A highly informative data entry class for those looking to increase their speed and work efficiency. In this course, Chen also focuses on minimizing human error, and, therefore, maximizing accurate results! While some of the shortcuts are outdated, this crash course is one of the best out there for data entry specialists.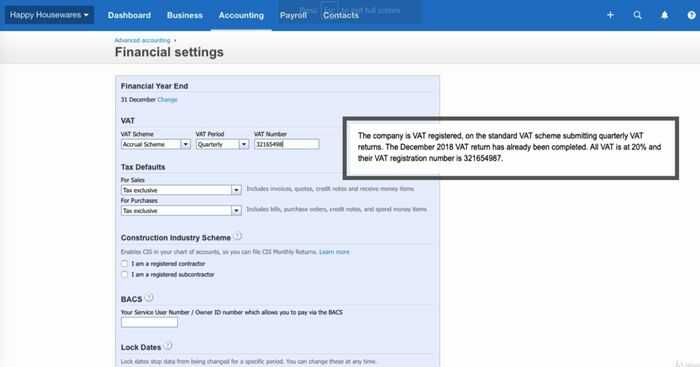 Platform: Udemy | Teacher: Marion Thomson | Course length: 35 video lessons totalling 3 hours and 9 minutes
While Microsoft Excel is easily the most widely-used data-entry platform available, Thomson's course is unique in that it teaches you the basics of an alternative software – Xero. Thomson has a background in accounting and aims to show you how you can use Xero to its full potential.
You'll learn to:
Use Xero for day-to-day data entry
Important and reconcile statements and transactions
Save time and avoid mistakes with Thomson's tips and tricks
Check your data entry by designing and running reports
Pros:
Practical course with 24 assignments
Thorough step-by-step video lessons
Enforced learning through repetition and practice
Accessible for complete beginners
Cons:
Not as fluid or concise as other courses
Less relatable/applicable than Excel data entry classes
Length can be off putting for some
Who it's for: This data entry course is ideal for anyone who is new to Xero and wants to learn the foundations of a new program for their work. As a qualified accountant, Thomson specializes in accountancy, data entry, and bookkeeping. So, this class is perfect for anyone in these fields and will have you using Xero like a pro in no time.
Overall: An alternative data entry course to all the Excel-driven classes out there. Thomson makes Xero fun and offers plenty of practical exercises and examples to help solidify learning. If you're looking to take your data entry skills beyond Excel, this is the course for you.

Platform: LinkedIn Learning | Teacher: Dennis Taylor | Course length: 14 sections totalling 4 hours and 24 minutes
An Excel author at LinkedIn Learning, Dennis Taylor has over 25 years' experience using Excel for data entry and regularly posts tips and tricks to his LinkedIn page. This is also 1 of 60 courses available on LinkedIn Learning under his teaching!
You'll learn to:
Save time with tricks for creating formulas rapidly
Accelerate data entry
Navigate within workbooks efficiently
Optimize drag and drop techniques
Enter data or formulas simultaneously in non-adjacent cells
Pros:
Learn from a professional Excel user and trainer
Highly detailed course topics
Regular quizzes to reinforce learning
Great attention given to shortcuts and time-saving tips
End-of-course certificate to display on LinkedIn
Cons:
More focused on the basics
Fast-paced and difficult to follow at times
Who it's for: Anyone interested in the basics of Excel or seeking refresher-training for data entry. This course teaches you to navigate Excel and to maximize its potential for data entry purposes.
Overall: A highly informative class designed to equip you with the basic skills needed to flourish in Excel for data entry. The course is fast-paced but covers a lot of ground. And, even though it's mostly for beginners, even intermediate Excel users will come away having learned something new.

Platform: edX | Teacher: Ricardo R Trujeque | Course length: 6 weeks with an estimated 4-6 hours per week
An instructor at the University of British Colombia, Trujeque also has a business career spanning 20+ years. He has co-founded several companies and led a range of teams from start-ups to Fortune 500 companies. On edX, he specializes in data analysis and management.
You'll learn to:
Map and manage data within a spreadsheet
Enter and undertake basic data analysis
Develop essential Excel skills for data entry
Pros:
Learn from an experienced instructor
Designed for complete beginners
Self-paced and flexible learning
Cons:
Focused mostly on the basics
Requires more time than other courses
Who it's for: Those who are new to Excel and looking for a foundational course in using the program for data entry. Trujeque focuses on key skills like data wrangling, spreadsheet management, and data visualization.
Overall: An engaging and effective class for those who are new to Excel and keen to use it for data entry purposes. This course is self-paced, which means it's flexible to your schedule, and doesn't require any prerequisites.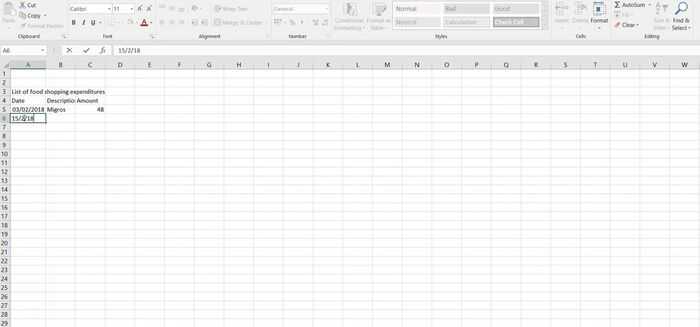 Platform: Skillshare | Teacher: Karin Rodgers | Course length: 13 lessons totalling 1 hour and 9 minutes
Rodgers is a freelance computer teacher with 20+ years' experience in her field. She also specializes in Microsoft packages and has several courses dedicated to data entry software. While this class is shorter than others, she covers a lot of groundwork in this time and even has a whole chapter dedicated to data entry.
You'll learn to:
Use Excel confidently with class projects
Enter data efficiently and accurately
Utilize software for formatting and calculating
Link data between multiple sheets
Pros:
Engaging teacher and class content
Mixture of video tutorials and practical exercises
Well-paced with easy-to-follow steps
Suited for professional and personal use
Cons:
Best suited to complete beginners
More "homemade" than other classes
Who it's for: This class is specially designed to appeal to newcomers in Excel and data entry. Rodgers dispels the myth that Excel Workbooks are scary or complex and she does a good job of breaking down the software so you can make it work for you.
Overall: A clear and accessible intro to Excel for data entry that has a novice audience in mind. If you want a short but worthwhile overview of Excel, this is the course for you. Rodgers' explanations are precise and she gives you enough exercises to help you retain your learning.
What are the advantages of taking a data entry class?
In short, there are many advantages of taking a data entry course. For example, you can:
Engage with new/familiar software and take your skills to the next level
Improve your data entry abilities for personal and professional use
Gain important skills to take you forward in your career or business
Save time by getting the software to do the hard work for you
While there are many different reasons why you might want to take a data entry class – career development, managing personal finances, etc. – data entry is an all-round excellent skill and is transferable to all aspects of life.
So, a data entry course could open new doors for your career, save you hours of personal time managing your budgets, or even get you started setting up and managing your own business.
Buyers' guide: what to look out for in a data entry class
When there are so many options out there, picking the right data entry class for you can be tough. So, we recommend you consider the following before committing to a choice:
Teacher experience – if you're going to be spending your time and money on a data entry course, you want to make sure you're learning from a worthwhile teacher. That being said, it's good to check an instructor's background and experience to make sure they're in a position to be a helpful source
Develop skills – While there's nothing wrong with learning the basics, a truly good data entry class will also lead you to more advanced learning. So, by the end of the course, you should have some transferable skills and be able to build upon these even more
Saves time – A popular reason for choosing a data entry course is to save time and let your program do the hard work for you. So, when you're learning data entry skills from a trusted professional, you want to make sure you're learning the best way to enter data accurately while minimizing the time spent doing all of your work manually
Syllabus and skill level – Simply, you want to make sure that the courses on offer are suited to your skill level! An advanced course in data entry is fantastic, but if you don't understand the basics, it will be of little value to you
Price – Of course, you want to choose something that fits your budget. But, you also want to consider the value you're getting out of it. So, if a course is double the price but the teacher is more experienced and you get more in-depth content, these factors are something to consider
Software – While Excel is the most popular and most widely used software for data entry, there are plenty of other options like Word and Xero. So, you want to consider which course best suits the software you intend to use
Certificate – If you're taking a data entry course for your work or resume, would you want one that has an end-of-course certificate for you to showcase?
How much does it cost?
It goes without saying that prices vary depending on the course content, length, teacher, etc. But, to break it down, the Udemy classes mentioned here are around $13.
For the other platforms, which are subscription-based services, prices also vary. With Skillshare, you're looking at $168 annually after your free trial (or $32 for a monthly plan). For Coursera, subscriptions are the most costly – at $399 annually or $59 for a monthly plan. That said, Coursera gives free access to over 1,800 courses as long as you don't require a certificate.
LinkedIn Learning is priced at $34.99 monthly or $24.99/month for an annual plan. And, finally, edX is free but with an upgrade option for $150. This gives you unlimited course access and a certificate of completion at the end of your course.
While these prices vary quite drastically, it's also worth considering the value you get with a subscription service. For example, with Skillshare, you get unlimited access to all courses on the website. This means that the more classes you take, the better the value for money.
So, in short, a subscription saves you more money in the long run. Not to mention, with platforms, you're learning from college professors and industry experts. With that in mind, the value is pretty unbeatable.
How long does it take to learn data entry?
The courses in this review vary between 40 minutes and several weeks worth of content!
But, it's worth noting, these courses are all unique in their skills, learning goals, teacher's background, and more. So there really is no set time it takes – it's all about what you're covering!
And, of course, you should factor in time for practice. A good rule of thumb is to take the number of course hours and multiply it by 5 (this accounts for your practice hours whether at home or at work). If you're willing to put in the time to get to grips with data entry, this is a good benchmark to aim for.
Also, the benefit of (most) of these online videos is that you can rewatch them as many times as you'd like.
In some cases, there are also additional resources and set projects so you can take learning beyond the course time.
How do we rank our results?
Put simply, we rank our results based on which courses we believe to be the best.
Of course, this is subjective. But, we consider these factors:
Teachers' experience
Provides transferable skills
Has strong and varied content
Well-taught and explained
Student feedback
Production quality
Overall impressions
Where we can, we complete these courses in order to review them. But, where this isn't possible, we do extensive research on the course, its content, and student feedback.
Conclusion
If you're looking to learn data entry online, you're not short of options.
Overall, Skillshare is one of the standouts because you have the chance to learn not just one class, but as many as you'd like.
LinkedIn Learning is another subscription option that specializes in hard skills and has the added bonus of being linked to its own leading professional network.
If you're looking for individual courses, Udemy is a good place to start. They offer frequent discounts and also have legit course reviews so you can find out what other students think of the course.
Hopefully, this article has helped you to figure out which data entry class is right for you!
Related articles: Best online Excel course, Best SharePoint Online course, Best Microsoft Office course, Best receptionist course
Frequently asked questions
What is the best online data entry class?
Our top recommendation for data entry classes is Skillshare. This is because you can learn a range of sub-topics from industry experts and aren't tied down to one class. 
How much does a data entry class cost?
Online classes in this roundup are around the $13 mark, with the exception of edX, which can be totally free. But, the exact cost is harder to work out with subscription services, where the value comes from how much you use it!
How long do online data entry courses take?
The classes here vary between 40 minutes and several weeks worth of content. You should also account for your own time spent getting to grips with the software.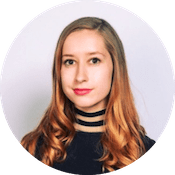 Rebecca graduated from King's College university with a first class honours in English Language, followed by a Masters' Degree in Eighteenth Century Studies.