With over 155,000 students in 162 countries, edX is rapidly becoming one of the most widely recognizable and acclaimed learning sites on the internet.
edX has partnered with leading universities to provide over 3,500 Massive Open Online Courses (MOOCs). It provides academically verified courses in subjects ranging from computer science to chemistry, mathematics to music and physics to philosophy.
But if you're here, you're probably asking yourself questions like how much does edX cost? How does edX pricing work? Can I get a refund if it's not for me?
This article is here to provide answers to all of these questions and more.
How much is edX?
The vast majority of content on edX can be accessed through Free Audit Tracks. To receive a certificate you purchase the course for between $50-$300. Specific programs, like Boot Camps, Executive Education etc can go up to $1,000-$2,000.
Here's a table to show you how it works:
| | | | |
| --- | --- | --- | --- |
| What do I get? | Free Audit Track | Verified Track | Specific Programs eg Executive Education |
| Practice Assignments | Yes | Yes | Yes |
| Videos | Yes | Yes | Yes |
| Readings | Yes | Yes | Yes |
| Discussion forums | Yes | Yes | Yes |
| Graded assignments | No | Yes | Yes |
| Verified certificate | No | Yes | Yes |
| Free Trial | N/A | Yes* | No |
| Cancellation | N/A | Yes | Yes |
| Refund | N/A | Yes (within 14-days) | Yes (within 14-days & 2-days for Professional education courses) |
*You can update any Free Audit course to a verified course if you want the additional features
For a more detailed explanation of how edX works, what it costs and how to make the most of it, check out our full edX review.
Is edX free?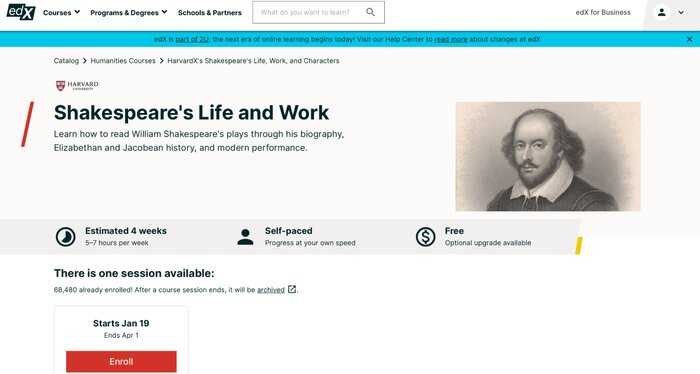 edX has a lot of free content, and you can sample many paid courses for free. However, as there are things you can pay for, saying edX is completely free would be untrue.
Below is a breakdown of all the options you have with edX:
Free Audit track
Verified track
Professional Education
Boot Camp
Executive Education
MicroBachelors and MicroMasters
edX Business
Free Audit Track
Courses on the Free Audit track are free
This applies to many of the courses offered on the edX site. Unless the course icon indicates that it has to be paid for, or is part of a wider program, you can assume it's free.
All you need to do to access these courses is to click the enroll icon on the course page. From there, if you don't have one already, you'll be taken to a page that asks you to create an account with edX.
Sign up and you're away.
You'll be taken to a course page where you will be asked your learning goal, then you can start the process.
Courses on edX range massively in variety, and they have classes for every single discipline that you might be interested in. You can take the courses at whatever pace you like and there is a range of forums and communities you can join.
Paid Certificate
By and large, Paid Certificate courses are the same as the Free Audit courses, with the exception that you pay for a certificate.
After clicking enroll on any course you will have the option to select either the Verified track or the Free Audit track.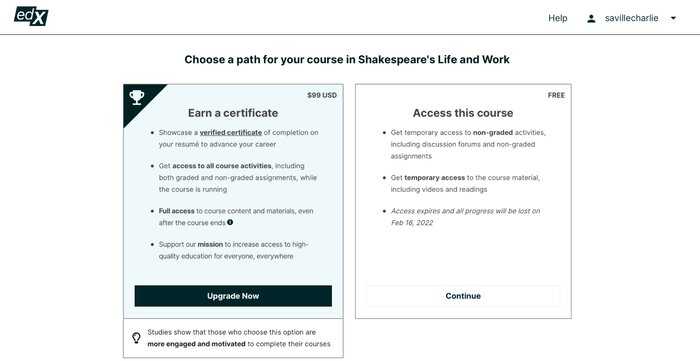 Choosing the former will grant you access to the same course, but you will also receive a certificate upon completion, proving the work you've done and what you've learnt. This will typically cost anywhere from $50 to $300.
There are a few benefits to this.
The courses are great in and of themselves but having the certificate to show for it is verified proof that you've completed all the classes. This is particularly useful if you're looking to change careers or highlight a skill to an employer, especially if it's from a leading institution.
You also get feedback on projects and assignments. Many courses will require a certain threshold of marks for you to receive the certificate.
You can upgrade from the Free Audit to the Verified Track anytime before the course deadline. After that, the course will be archived and no longer accessible.
Professional Certificates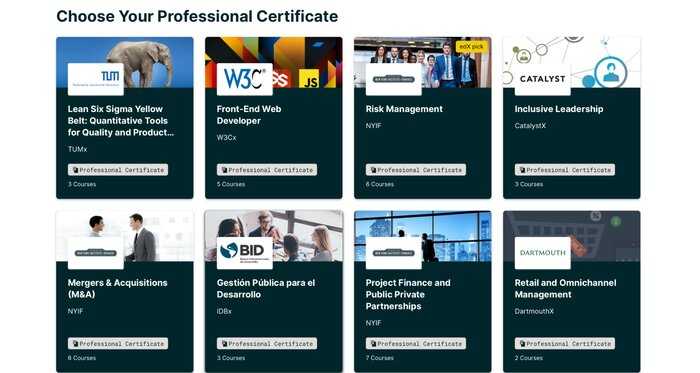 Like Paid Certificates, Professional Certificates offer you the chance to complete assignments and work through the course at your own pace.
However, these courses are designed by leading educational institutions working with edX, to provide skills and training for in-demand work.
These certifications are a little more valuable than the Paid Certificate, because of the level of detail they go into and the universities behind them.
As a result, they can be pricier. Some are the same as Paid Certificate courses, whilst others, like the New York Institute of Finance's Project Finance course, will cost you over $1,000.
Boot Camp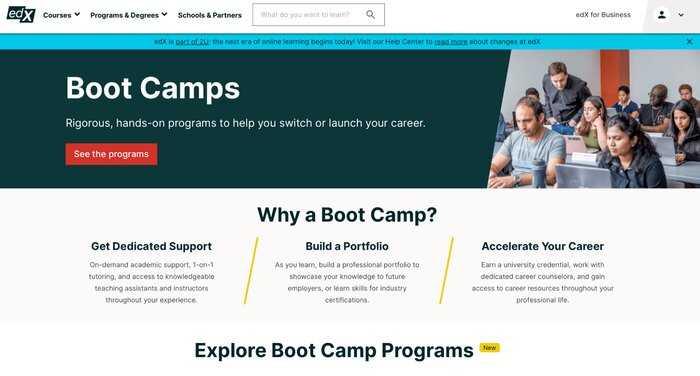 Boot Camps are edX's more rigorous, hands-on offering; they grant you access to one-on-one tutoring, led by outstanding instructors.
You'll also develop a portfolio of work to showcase to potential employers, which is something that can really set you apart from other job applicants.
Boot Camp courses are by and large geared towards the tech industry, so you can expect in-depth training for coding, cybersecurity, data analytics and much more.
As these are led more by the institutions, with edX acting as a curator for these courses, the costs vary massively. However, you can expect many to be around the same price as the Paid Certificate courses ($50-$300).
Check out the Boot Camp courses page to find one that interests you, and click on the icon to learn more.
Executive Education
These courses are designed for aspiring leaders and motivators in the world of business.
Each course here aims to improve your global networking skills and opportunities, honing in on the organizational flaws in today's corporate world and how you can fix them.
Again, the tutoring stands out here, as universities like the LSE, Oxford, MIT and Yale all provided Executive Education courses through edX.
Course prices vary massively, but you can expect them to be on the more expensive side. Most will cost more than the Verified Track, ranging from $400 to $700. Courses from the leading institutions can cost around $2,000 or $3,000.
MicroBachelors And MicroMasters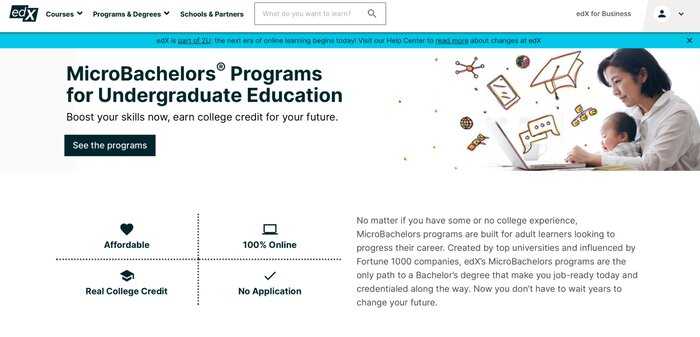 These courses are specifically designed to progress your career.
MicroBatchelors are for anyone looking to complete a MOOC in a new skill or passion, whereas MicroMasters are aimed towards graduates who want to improve their standing in the jobs market.
Both are recognized by industry leaders.
Although everything is still self-paced, you can expect a lot more depth and detail here.
MicroBatchelors are normally priced towards the high end of Verified Track courses, with MicroMasters costing a little more.
edX Business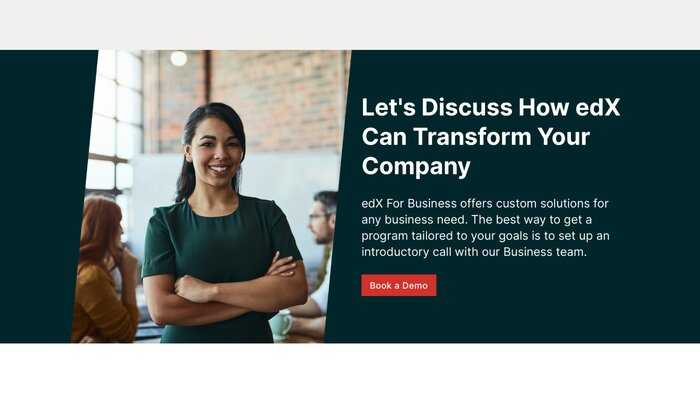 edX also has the option for your company to either work on the platform or provide their courses to your organization.
Doing this requires you to get in contact with edX on the edX For Business page and request pricing info based on what you're looking for.
If you run a smaller team, you can purchase group coupons for edX. There's more detail about that in the Purchasing Options section.
If you administer a Higher Education institute, edX also has subscription services. Although you can access many courses for free, you can also use the Starter Subscription for $394 per learner per month. This gives you access to an unlimited catalog of edX tools.
There are also options for custom pricing across your institution.
Are edX's prices good value?
Whenever you purchase anything, you always want value for your money –– especially if you're investing in your education.
Here, the verdict is obvious:
edX's prices are very good value.
Many people will accrue mountains of debt for their education, so the price of edX in comparison is astonishing, especially considering all the content they have from leading institutions.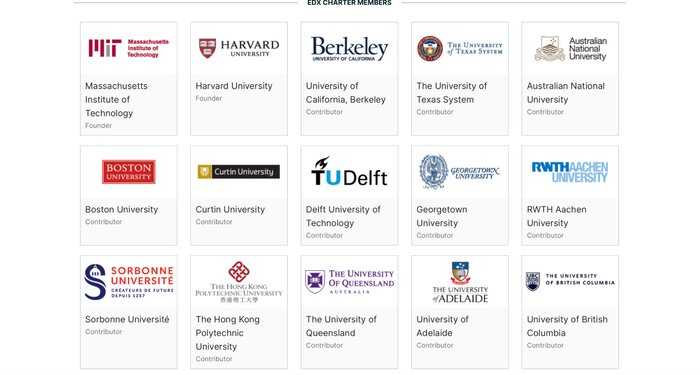 Having an accredited certificate, particularly in a new skill or something relevant to today's economy, can do wonders for your CV and job prospects, and will open you up to so many new opportunities.
This is particularly the case when the course has the name of a leading university behind it:any employer who sees the name Harvard or MIT is bound to be impressed.
And don't forget, many of these courses are free.
So you can try any course that takes your fancy; if you like it, you can then upgrade to the Paid Certificate and show off what you've been learning.
How to get the most value out of edX
With so many options to choose from with edX courses, where to start might seem like an overwhelming task.
But edX makes it very easy for you to get the most out of the site.
There are three main ways you can browse edX courses:
By Course
By Program
By Institution
I'd argue that browsing by course is the best bet if you're new to the site. This way you can choose from whatever course interests you. Just click enroll and you're away. You might also want to browse the edX programs we've mentioned, like Boot Camps, for something more specific.
You can also choose edX courses by going through their extensive list of schools and partners. This is a good way of doing it if you are interested in or would like to learn from a particularly good school e.g. the University of Cambridge.
If knowing which course is right for you is still proving tricky, why not check out some other facts about the course. For example, you can see how many people have enrolled, so if it's popular you know they're probably doing something right.
You can also check how new the course is. If it's very recent, you can be sure all the information is updated and produced at a time when edX has experience and has made a name for themselves.
Perhaps the easiest option is to go based on reviews. You can scour the internet for comments on places like Reddit, from people who have taken a similar course. Or you can check out sites like Learnopoly, where we give you a balanced, comprehensive account of online education courses including a full edX review. 
edX financial aid
edX offers up to a 90% discount for those who can't afford to pay full price on most Paid Certificate courses. Keep in mind that a few courses aren't eligible for this option. You can apply for financial assistance five times in 12 months. It is course-specific and cannot be transferred to other courses.
For programs like MicroMasters and MicroBachelors, edX recommends that you enroll and apply for financial assistance in each specific course within the program. This means you enroll and complete each course in the program(s) one by one. You cannot apply for financial assistance on Professional Education courses, Executive Education courses, Boot Camps or any course that doesn't have a Free Audit track.
The first step to applying for financial assistance is simply enrolling in the Free Audit course.
Once enrolled, the next step is to complete the financial assistance form.
There are three steps to completing this:
Select your course from the drop-down menu (if it's not there it might not be eligible)
Confirm your household income
Write three responses of 1250 characters (200-300 words)
Your application will then be reviewed for 2-4 days. If accepted, you'll receive a 90% coupon code that you can apply to your course. This all must be completed before the upgrade deadline of any Verified course, which can be found on the courses' homepage.
How do I purchase edX?
You can pay for edX Verified Track courses with a credit/debit card or PayPal.
The first step is to click enroll or click upgrade on the Verified Track course of your choosing.
You can then pay with your credit/debit card or PayPal. As it is an American platform, your fees and payments will be in US dollars ($).
edX also offers the opportunity to purchase enrollment codes you distribute to others, so you can purchase a course as a group or team. You have to be logged in to your edX account for this one.
Find the course you want to share, and click Purchase Now. This will take you to a payment page where you can select however many enrollment codes you would like (between 1-100). The price will update accordingly.
Once purchased, you'll receive an email with as many codes as you ordered for the course. It is then up to you to distribute this to your team. Any member will be able to access a URL to the course without paying, but they will need an edX account.
edX pricing in different countries and currencies
Here's a breakdown of edX prices for the Paid Certificate across the world*.
| | |
| --- | --- |
| Country and Currency | edX Cost |
| US Dollar USD ($) | $50 to $300 |
| UK Pound GBP (£) | £37 to £220 |
| Canadian Dollar CAD ($) | $62 to $374 |
| EU Euro EUR (€) | €44 to €264 |
| Australian Dollar AUD ($) | $69 to $415 |
* Based on the current exchange rate; all transactions for edX are in US dollars ($)
edX purchasing options
There's a lot of choice with purchasing options for edX.
You can pay using a credit/debit card or PayPal.
edX accepts payments from the following networks:
American Express
MasterCard
Visa
Discover
edX does not accept bank transfers or other payment methods.
edX refund
If you don't like what you receive from a Verified Track course, or one of the paid programs, edX does offer refund options.
For individual courses, the refund period is 14 days either after you purchase or after the course starts (whichever comes later).
To get a refund, you have to unenrol from the course within this period, and the funds you have paid will be sent back to the card you paid with. Note that you cannot get a refund once you have a certificate.
For program bundled courses you also have the option to switch to another course in the program, as well as the option to unenrol. Courses in these program bundles can be refunded 14 days after joining or six months after your payment.
And, finally, to be refunded from Professional Education courses you must unenrol two days after the course starts. To get refunded for these courses you must submit a request using the Contact Us or Help tabs on the homepage.
Is the edX cost worth it?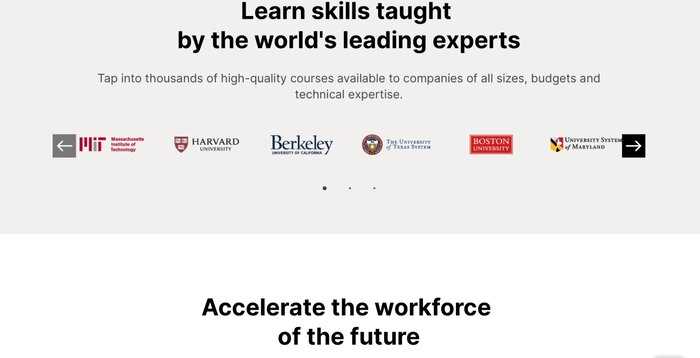 After going through all that information, can we say that the edX cost is worth it?
It will always depend on the courses you take and what you're interested in, but for the most part, I'd say it absolutely is.
For one thing, edX offers an incredible range of courses for absolutely free. And these aren't just little free samples but comprehensive, deep dives into an massive range of subjects led by some of the world's leading institutions.
There is a cost for Verified Track courses, where you will pay between $50 to $300 in order to receive a certificate and graded assignments.
But, ompare this to the type of pricing for any other kind of education, especially from a university, and it's clear that edX is worth it. There are also programs on offer like Boot Camps and MicroMasters designed to improve your skills in your subject.
There aren't many places you can pay that price and receive an education certified by Harvard.
And don't forget, there is also a refund and cancellation policy for these courses, so if you don't like what you get, unenrol within 14 days and simply try something else from the incredible range of classes on offer.
Linked articles: edX Statistics, How Much Does Coursera Cost?, How Much Does SkillShare Cost?, Coursera Review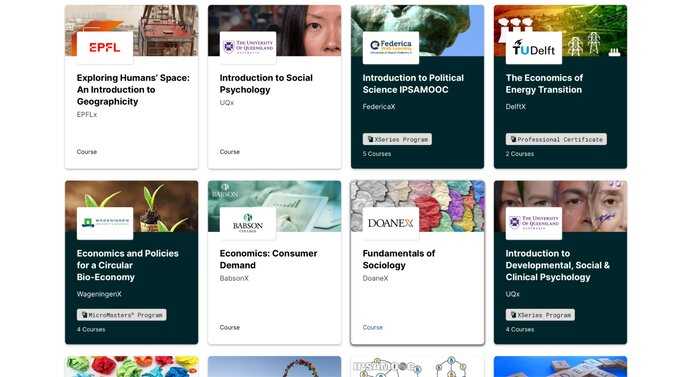 FAQs:
Is edX free?
Courses on the Free Audit Track of edX are free. You need an edX account to access them and you will not receive a certificate or the chance for graded assignments. 
How much does edX cost?
Upgrading to a Verified Track course on edX will tend to cost between $50 and $300. The cost of Boot Camps, Professional and Executive Education and MicroBachelors/Masters can be higher. 
How does edX's pricing work?
Pricing on edX will vary by course. You will be able to view the price on a Verified Track course on the courses page.
How much does edX cost per month?
You pay for edX courses on an individual basis (no subscription or monthly costs).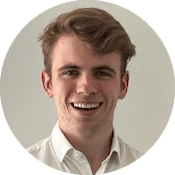 Charlie is a student reading politics at King's College London. He is also a passionate musician with over 14 years of experience. In his free time, he also enjoys cinema, long-distance running and learning new things.