Wondering what CreativeLive is, how it works and if it's worth paying for?
Then this indepth CreativeLive review is here to help.
Given CreativeLive is nothing less than a treasure trove of courses, I spent three weeks taking some of the most popular classes on the platform in order to be able to give you a thorough and honest review.
But if you've got limited time, here's the short version!
.
Quick summary
Pros
You will learn highly effective tips and tricks from top performers
Great variety of courses and over 1500 classes to choose from
Learn hands-on specific skills like photography or entrepreneurial skills like making the most of your money
Clear, step-by-step guidance
Courses are accessible to everyone with transcripts for each lesson
Courses often offer extra downloadable material to help students make the most of their learning
Teachers are really engaging and make the classes fun
You will rapidly improve your technique
It's clear that the platform was created by passionate creatives who encourage others to invest in their art and skills
Cons
No accreditation offered, however this is common for e-learning platforms
You can't ask a teacher a question directly, although you can learn from CreativeLive's community of like minded individuals
You might find some of the older courses outdated despite the constant addition of new content
Best for: CreativeLive is geared towards freelancers and creative professionals who want to take their business to the next level. There's plenty of content for those who wish to learn new skills.
Overall: CreativeLive offers a range of courses from cake decorating, to guitar recording, to social media management, all under the guidance of world-class creatives, cultural icons, and even Pulitzer Prize winners. I was blown away by the variety and quality of the content as well as the superb organisation. For a small investment you get access to a range of courses in all sorts of fields where you get to hear experts share their secrets to success.
In this review you'll find:
What CreativeLive is
Who the instructors are
Available categories and classes
How the platform works and what a lesson is like
How much CreativeLive costs
What I liked about CreativeLive and what could be improved
Who the platform is for
My review of 3 classes
Tips to finding the best courses on CreativeLive
If it's trustworthy and what others have said about it
If CreativeLive is really worth it
FAQs
So, let's jump right into the review.
What is Creative Live?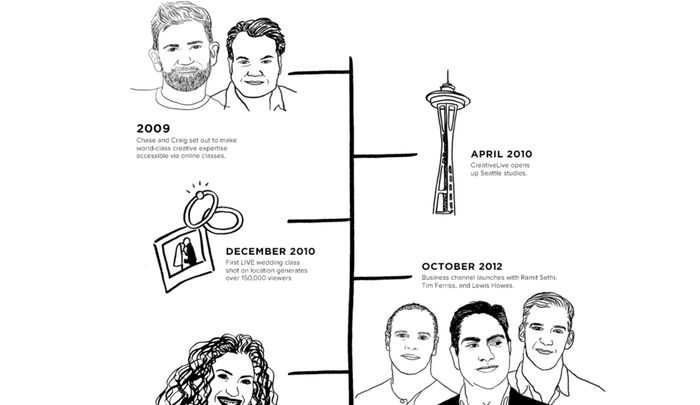 Creative Live was founded in 2009 by creatives Chase Jarvis and Craig Swanson who wanted to provide access to creative education and workshops for a community of passionate and ambitious individuals.
Today they have over 1500 classes, more than 650 worldwide instructors, and a growing 10 million students.
CreativeLive believes everyone can achieve their full potential as a creative freelancer or entrepreneur, no matter what skills you start out with. They push you and encourage you to chase your dreams and to maximize your skill set with their superb courses.
Currently the platform provides a range of services from free live-streamed masterclasses to longer and more comprehensive courses. You can choose to improve the skills you already have or learn something completely new!
The focus of the platform is on helping creative professionals succeed in their industries by instilling confidence and equipping them with practical skills. All courses are related to the creative industries whether it be a course on Building a Successful Blog or one on Recording Rock Guitars.
Who are the instructors?

CreativeLive has assembled leading experts in their respective fields to teach you what they know.
They include:
Aaron Nace, renowned Photoshop instructor
Ramit Sethi, Author of New York Times Bestseller "I Will Teach You To Be Rich"
Sir Richard Branson, the founder of Virgin Group
Tim Ferriss, tech-investor and advisor and owner of the #1 Business Podcast The Tim Ferriss Show
Creative Live classes
There are over 2000 classes available on CreativeLive and they fall into five major channels:
Photo & Video
Art & Design
Music & Audio
Craft & Maker
Money & Life
Within each of these categories you can then find a number of sub-categories that can help you narrow down your search.
CreativeLive also offers collections which can provide users with certain benefits such as bundles which help save money, or learning paths that can help guide a learner who wishes to focus on a certain topic.
The five most popular courses right now are:
How to Break the Habit of Self-Doubt and Build Real Confidence with Mel Robbins
Fundamentals of Photography with John Greengo
Designing Your Life: How to Build a Well-Lived, Joyful Life with Bill Burnett and Dave Evans
Adobe Photoshop CC: The Complete Guide with Ben Wilmore
Posing 101 with Lindsay Adler
And their class, Adobe Premier Pro Fundamentals, features in our Best Video Editing Course review.
How does Creative Live work?
CreativeLive is available as a monthly or annual subscription service.
Once you have selected one of the three Creator Passes available you will have access to:
Courses taught by top-class instructors
24/7 use of the platform on any device
Downloadable lessons and extra content
Exclusive conferences and livestreams
Fresh content that is updated monthly
Goal setting and learning paths
As the name might suggest, CreativeLive focuses on creative skills but includes a wide range of courses from floral design to time management – so there's something in it for everyone including:
Communication Skills
Podcasting
Leadership and Management
Online Business
Knitting and Crochet
Upcycling
Fashion Design
Cake Decorating
Songwriting
Live Sound Mixing
InDesign, Lightroom and Adobe Photoshop (#1 in our Best Photoshop Course review)
WordPress
Documentary making
Mobile Photography
Among many many others!
What is a CreativeLive lesson like?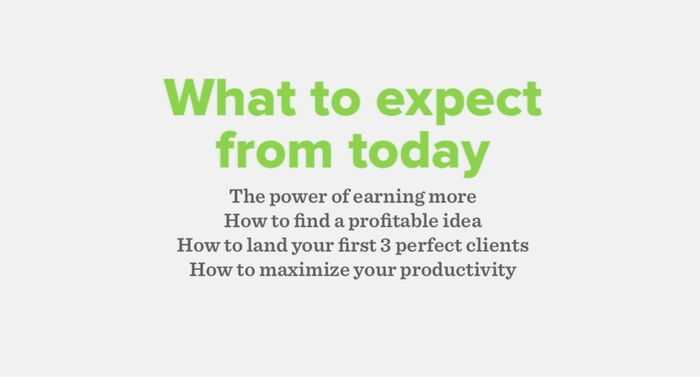 CreativeLive's classes are more engaging and interactive than many other online classes, and here's why.
Each class is live-streamed and recorded in a studio with a live audience. While you watch a class you will not have the option to interact or ask questions, but the students in the studio, or those who are watching live online, do contribute and participate. So the questions you have will likely be asked by one of them.
This also makes classes more dynamic as whole, as teachers are bouncing off the students' questions rather than just addressing the camera.
Usually there is an introductory lecture that will help you get a sense of the course and set your goals. This will help you stay motivated throughout the course and confirm whether or not it's really the class you were looking for. Then it's time to get down to business (or baking).
The teacher then shares their expertise with you while also taking questions from the students in the studio as well as those online. You might also be set some exercises to do, and usually these will be exemplified by an in-studio student too, making the class feel like a workshop as well as a theory lesson.
The teaching style varies from subject to subject and teacher to teacher, but it's abundantly clear that the CreativeLive team believe that learning should be an interactive process. Across the board, teachers use case studies and accessible analogies that help students grasp and remember concepts.
This hybrid model is really engaging when compared to classic online classes where the teacher online addresses the camera. By having students in the studio, you get to learn from their questions and mistakes, and it makes it feel like an in-person class. In addition, each class builds on the previous one so you feel like you're gradually learning and improving class by class.
How much does Creative Live cost?
There are two distinct paths you can take with CreativeLive. You can either:
Buy individual courses which each have a specific set price
Purchase one of the three Creator Pass subscriptions
The three available passes all grant users access to the exact same content and benefits, they just differ in payment.
The annual Creator Pass subscription costs $149 which is the equivalent of paying $12.42 each month.
Alternatively, users can choose to get a monthly Creator Pass subscription with an annual commitment. This means that you commit to subscribing to the platform for 12 months, but you pay every month rather than all at once. For this choice the price is $15 per month.
Finally, students might prefer to have some flexibility and more power over their subscription. In this case, you can opt to get a monthly Creator Pass subscription with no commitments for the price of $39 per month.
Naturally, the cheapest and most worthwhile option is to get an annual Creator Pass subscription as you will be paying approximately $12 per course if you take one course every month.
Creative Live free trial
CreativeLive doesn't offer a free trial, however the site is very easy to navigate and offers a ton of information on their content and instructors. You can also consult their FAQ page to find out more about the platform as well as any exclusions you might be concerned about.
The platform has a series of trailers and video content that describe their work and some classes offer short previews you can browse through before deciding whether or not to invest.
If you're still not sure you can find out more with this review or even check out the individual course reviews to see what users have said.
Finally, if you are really interested in the platform but worried it won't meet your requirements there is a refund policy.
Creative Live refund
CreativeLive offers a 7-day period in which users can request a refund if they are not satisfied. If you purchase annual passes or monthly passes with annual commitments then you cannot get a refund after 7 days. However, if you have a monthly pass you can always cancel your renewal.
What I liked about Creative Live
Incredible variety and quality of courses
While there are other learning platforms that offer a variety of courses and categories, CreativeLive seems to be one of the most diverse e-learning sites out there.
It's a great opportunity to first improve on your skills, such as photography, and then through the same platform learn how to market your business and make a profit.
You may think that if the platform doesn't specialize in a single subject the quality of the classes isn't so good. This is not the case with CreativeLive. Every class I sampled was fun and met the same high level of quality teaching and material.
Professional instructors
The platform feels very cohesive and well put together because of the focus on creative learners and making the most of students' talents.
The fact that users can expect the highest quality and quantity of material makes them trustworthy.
The teachers are professional and very open and interactive with students. They are confident in their expertise and abilities to help students improve and exude passion, helping students feel motivated and keen to learn.
High production quality
The standard of the material across the platform is truly impressive. The team at CreativeLive have clearly put a lot of time and effort into ensuring that the quality of the videos is up to scratch, as well as the accessibility of the content.
By following similar platforms and templates across different categories, users feel familiar with CreativeLive really quickly, making it easier to learn and engage with different subjects.
The addition of downloadable content and the feature that allows offline watching is really convenient and helps users study in their own time and at their own pace.
What could be improved
No accreditation
These days it's quite common for people to look for official accreditations when pursuing interests or hobbies, and so some of you might be disappointed by the fact that CreativeLive, like most online platforms, don't offer users a diploma at the end.
However, you'll have a lot more than a piece of paper to show for yourself after taking a CreativeLive course.
With CreativeLive you can definitely learn a ton from different teachers and see your skills improve. You don't need a diploma to prove that you've worked hard and seen results. And, if you really want to, you can always say that you've taken courses from Creative Live on your CV.
You can't ask a teacher a question directly
While watching a CreativeLive class, you may feel frustrated that you cannot ask your tutor a specific question, nor is there any other place to ask questions.
However, this won't mean that you learn any less, and the hybrid teaching model allows you to learn from the in-studio classes as well!
Old content
One issue that many users bring up is the older content that is used in some of the courses. For instance, it's possible that a course was recorded many years ago and is still up on the website. While I understand that this is a concern for some and at times the content itself feels outdated, in most cases new classes are released monthly, and are still very relevant with great quality content.
The teaching standards are so good and the courses are so well put together that these little details rarely detract from the course overall. Moreover, CreativeLive is constantly working on new courses and bringing new content to their users so whether or not some older content is still available isn't really an issue – we can always learn from the past.
Who Creative Live is for
Passionate creatives
Freelance workers struggling to make their business succeed
Successful freelancers who want to optimise their productivity and profit
Lovers of art
Marketing, advertising, copy writing professionals
Musicians and producers
Bakers and cooks
Arts and crafts enthusiasts
Small business owners
It really is hard to narrow it down with a platform as diverse as this one so the chances are, if you have a skill or craft that you're crazy about and want to invest in, CreativeLive is definitely right for you.
My review of 3 classes
I sampled three different courses that range between songwriting, small business ownership, and making money. I spent between 1-1.5 hours on each course, exploring different classes and getting a feel for each one.
How to make money with Ramit Sethi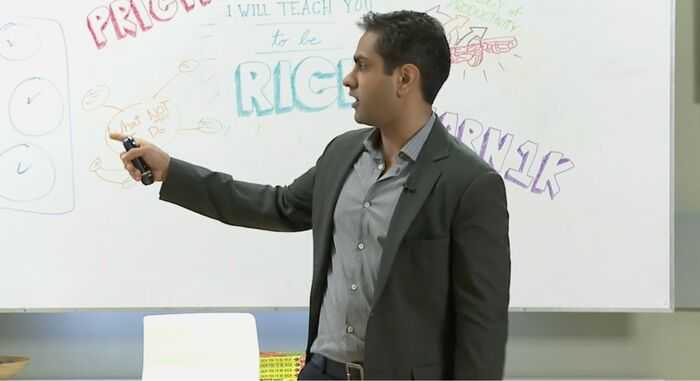 You will learn:
How to profit from your creativity and passions
To understand the psychology of productivity and how to maximize it
How to find the perfect clientsCEO Model – Cut costs, optimise spending & earn more
To validate your business ideas
How to find a profitable idea and consider all the possible risks
To pitch a business to a client or investor
How to decide how much to charge
To find and fulfil your dream job
How to use natural networking techniques to expand your business
To improve your CV and cover letters
Pros:
Ramit Sethi is a very engaging and knowledgeable teacher who commands the students' attention
The teacher listens to his students' pitches and breaks them down helping them and the virtual learners find mistakes and appropriate solutions
A good combination of an abstract and psychological course with more practical lessons
Includes eight extra learning materials including negotiating scripts and case studies
Uses some visual material and examples which is good for visual learners
Appropriate to those who are struggling with freelance as well as those who are already successful and want to earn even more for their work
Cons:
The course is slightly outdated in some of the cultural references despite the content itself still being prevalent
The topic of the class is appealing but also slightly intimidating
The teacher often mentions past classes which have not been included in the online recording which might make virtual students feel left out or confused
Length of Course: 17 hours and 32 minutes long and consists of 40 videos
Best for: Creatives and freelance workers who are committed to making their business or business ideas profitable and successful. It's better suited to those who are really invested and willing to learn from mistakes.
Overall: This class aims to help students make a profit from their passions. It is fast-paced, proactive and empowering, as the teacher covers many different topics and expects a lot from his students.
Turn Your Etsy Shop into a Sales Machine with Lisa Jacobs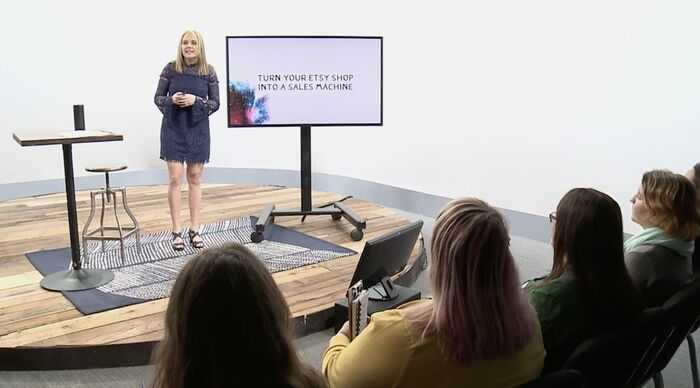 You will learn:
To look at other successful shops and how to make your own shop more popular
How to attract the perfect customers
To distinguish what is and isn't working and move past looking at your business in a personal way
What shop cohesion is and how you can achieve the right aesthetic and ambiance
Common mistakes to avoid while using Etsy
How to get the best photos of your products using scale, lighting, and perspective
The best way to list titles and products properly
How to copy write for your store
To master the Etsy marketing system
How to use paid advertising to your advantage
To create to use social media to benefit your store
How to create an ad campaign
Pros:
The course is extremely extensive and comprehensive and covers everything you need when creating or improving on your Etsy store
The teacher is engaging, attentive and passionate, making her a trustworthy expert in the field
There's a good balance of shorter and longer lessons so the course remains dynamic
Good course for Etsy beginners who are researching before launching
There are a five bonus materials for users who purchase the course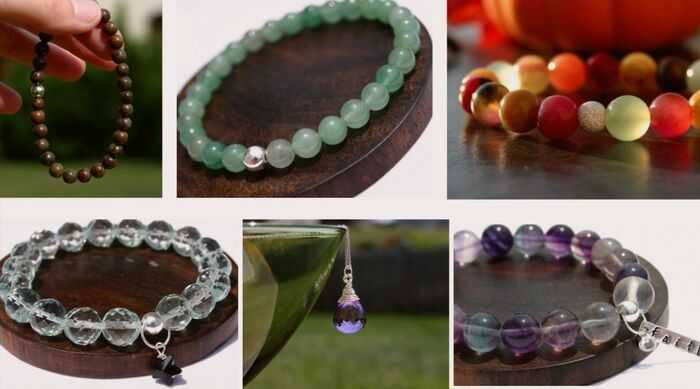 Cons:
Certain lessons are a little repetitive as the concepts often overerlap but it's also handy to repeat things
Length of Course: 11 hours and 23 minutes long and consists of 43 videos
Best for: The course is suitable for beginners who are preparing to start their Etsy business or those who already have a store and want to improve it. It is really a course for those who are passionate about their business and want their work to pay off rather than a course you'd take as a hobby.
Overall: Lisa Jacobs is really engaging and thorough. She answers her students' questions, gives good examples and analogies to explain concepts, and goes over everything in great detail. You really feel like you're building on your skills from class to class and improving overall.
Fast Songwriting In Ableton Live with Isaac Cotec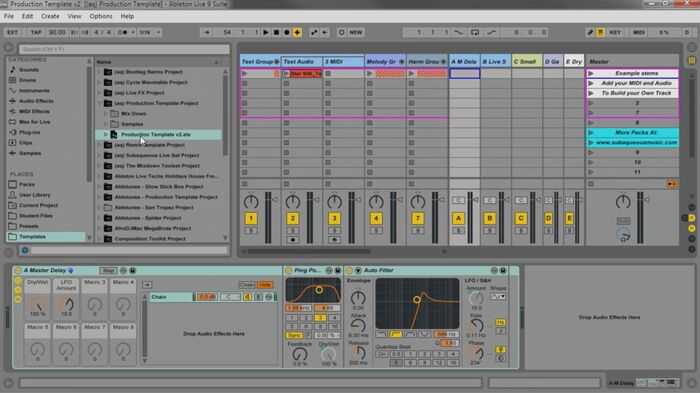 You will learn:
Necessary steps for creating music
To prepare your mental and physical space
How to creative live templates
To develop compositions
How to organise your samples for quick deployment
Advanced songwriting tricks
How to quickly create sketches
To Prepare a space in which you can be creative and productive
How to avoid writer's block and stay creative
How to have fun and feel playful and communicate with your listeners
To find a balance between creative and objective modes
Healthy habits to adopt to optimise production: keeping a producer's journal, keep a clean workspace, keep a healthy body, take breaks and constantly learn
Using pre-production tasks to accelerate and benefit work
Using keywords to make find tools and samples quicker
Using colours to differentiate audio tracks
How to use templates in a way that will help you but won't become formulaic
How to create a template
Pros:
Gives 'free' content that is usually paid for including 16 downloadable materials
There's a good balance between addressing the student behind the camera and the live students in the studio who ask good questions
Suggest very practical tips such as good insurance and products to use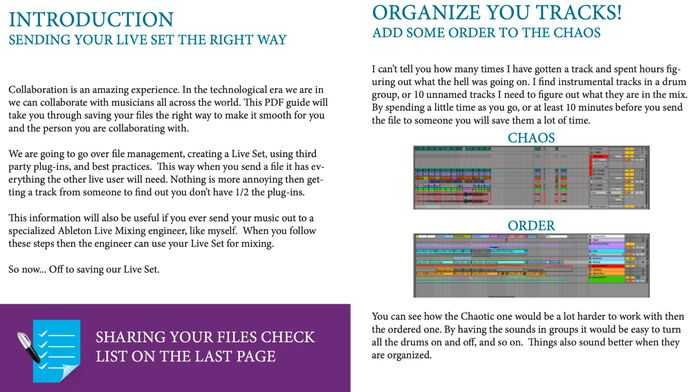 Cons:
Some users may find the technical aspects of the Ableton Live program confusing, although Isaac does explain everything slowly and efficiently
Length of Course: 5 hours and 25 minutes long and consists of 18 videos
Best for: The course is technically suited to both beginners and more advanced songwriters. While users who already have some experience with Ableton Live might find the course easier, total beginners will be able to follow too. It is also appropriate for songwriters who want to generally become more productive without necessarily using Ableton Live.
Overall: Isaac isn't afraid to talk about his skills, weaknesses, and own experiences with the Ableton Live program. He uses his personal experience and unique references to explain things and find solutions. This class will draw you in and help you start or improve your songwriting journey.
Tips to finding great courses on Creative Live
There are many different ways you can find the course you're looking for on CreativeLive – and I'm here to help you work through it.
The first thing to do is to make sure you're on the 'Classes' page where all the content is available.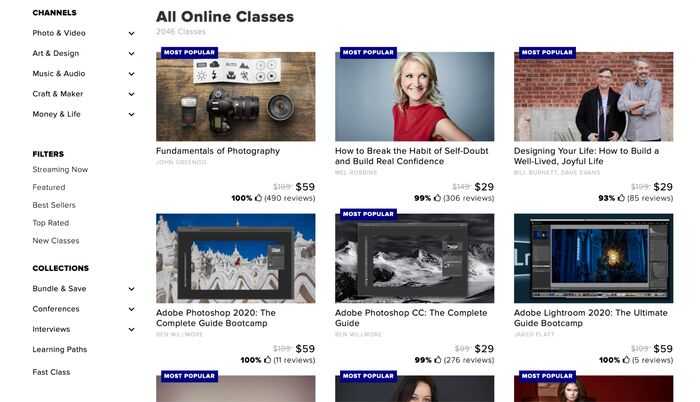 Here you'll find a sidebar with different categories such as channels, filters, and collections.
With the Channel category you can search by your interest or skills – make sure to click on the arrows to find more specific subcategories within each one.
If you use the Filters you can find classes that are really popular, featured classes, new additions or even classes that are streaming live.
With the Collections feature you can find money-saving bundles, special conferences, interviewees with instructors and creatives, or even the fast classes which average one hour and are easy to watch.
You can also check out our best CreativeLive courses review.
Creative Live Alternatives
Even though CreativeLive offers one of the widest ranges of classes out there, you might still be wondering if there's something better suited for you.
Whether it's the teachers, price, or quality of the classes, there are so many factors to consider before investing your money.
So, let's take a look at some alternative platforms which are similar to Creative Live and find the right one for you.
MasterClass is one of the most well-known online learning platforms. Part of their great reputation and appeal are the big names that teach some of their courses, including Annie Leibowitz, Alicia Keys, Gordon Ramsay and many others.
It is a great platform for people with many different interests and hobbies and who would like to hear unique stories and tips from household names. Like CreativeLive, they offer a wide range of subjects including acting, photography, cooking, and business.
These two platforms might work very well alongside each other, with MasterClass being the more abstract and entertaining side and CreativeLive the more practical and straightforward one.
Users of one are likely to enjoy the other, so it boils down to price and intention: if you're a casual learner willing to pay $15 per month then MasterClass is a fun and accessible option. However, if you really want to get down to business, CreativeLive is not only cheaper in the long run, but also offers much more practical courses.
Domestika
Domestika prides itself on being one of the fastest-growing e-learning platforms out there, with a continuously growing range of exciting classes. Once upon a time, it was a small online forum for creatives. But over time it grew, increasing their number of professionals as well as students eager to learn.
Today, they have over 10 categories to choose from and an incredible amount of classes with each of them. Every class is produced in-house with the talented group of tutors in order to give students a dedicated learning experience. Read more in our article, best Domestika courses.
The platform offers a range of purchase options so is extremely flexible in that respect. Be aware though, it is a European based platform and not all of the courses are taught in English (though a range of subtitles is available).
Udemy is another multi-subject e-learning platform, and a very popular choice among many users. Unlike MasterClass and CreativeLive, it doesn't really offer a subscription service, but rather sells individual courses. Their top categories include: design, development, marketing, music, and business, making them another diverse platform.
Udemy is definitely a more casual learning commitment as you purchase individual courses with prices that are usually accessible. However, you are likely to pay more than the $12 monthly fee that you would pay for CreativeLive — so when you do the maths CreativeLive is a better choice for those who want to benefit from more than one course.
Skillshare is another well-renowned platform who offer a course on pretty much every topic or skill you could think of! With creative, building, and thriving courses, there's a little something for everyone, be it illustration or productivity.
You can take a number of classes for free or you can purchase a premium membership which will grant you access to more content and benefits.
Skillshare is actually cheaper than CreativeLive with an annual subscription of $180 or a monthly subscription of $32.
However, the key difference lies in the way these platforms are organised. CreativeLive's courses are cohesive and all relatively similar to each other as they follow similar templates. With Skillshare, different teachers, creators, and professionals share their expertise in whichever way they find best — so you're unlikely to get the same sense of familiarity.
They are both great platforms and each offer different benefits but again, if you're someone who's really serious about your skills, then CreativeLive is definitely worth a look. We compare the two platforms directly in our article, Skillshare Alternatives.
If you are looking for a specialist platform, for example for cooking or crafts, you could check out our YesChef, Creative Fabrica and Craftsy reviews.
Is Creative Live legit?
CreativeLive might not be as popular or well-known as other big e-learning platforms, but they definitely follow through with their objectives. The creators have managed to grow their company immensely between 2009 when it was founded and now, amassing a total 10 million students.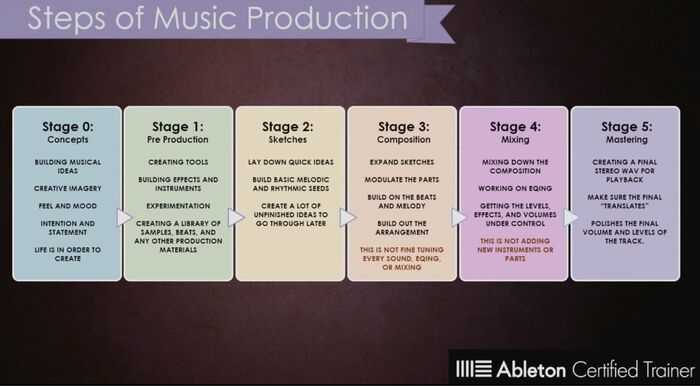 Their website is open and provides a lot of information on the platform's goals, their classes, instructors and even the community they have built. Check out their students' testimonials!
I've tried and tested the platform myself and it really is everything it's promised to be and more.
Creative Live: What others have said
I want to bring you the very best CreativeLive review, so I Googled 'CreativeLive' to see what other users have said.
Generally users seem to be very passionate and loyal when it comes to CreativeLive.
Some users have complained about the lack of transparency regarding the Creator Pass and its benefits.
"Be aware: Creator Pass does not provide access to all classes.  You still have to pay for the most interesting ones.  Too bad.  You will be disappointed once you have purchased the Creator Pass." - Facebook
It is true and important to note that there are a few exclusions to the creator pass. These can all be found on CreativeLive's website, so be sure to have a look before signing up.
However, most of these comments are at least a couple of years old and the site has most likely been updated and worked on many times.
Most comments are positive and encouraging, highlighting the quality of the teaching.
"Amazing resource for creators. I've been a long time student of their online courses but have recently purchased the Creator Pass and I have thoroughly enjoyed every class I've watched." - Facebook
"If you want a self-paced class, check out the beginner ones on CreativeLive.com. I have taken quite a few good photography classes there." - Reddit 
Users have emphasised the quality and expertise of the teachers at CreativeLive.
"Also highly recommend Food Photography with Andrew Scrivani on CreativeLive.  Andrew Scrivani is one of the world's best food photographers (New York Times, Saveour, Wall Street Journal, Newsweek, etc)." - Quora
So, all in all, users have made it clear that they are satisfied with CreativeLive's content and would recommend it to other students.
Is Creative Live worth it?
Yes, I definitely think CreativeLive is worth it! I was genuinely taken aback by how interesting, engaging, and useful the content was for every class I sampled.
While the platform might not be as cheap as some other options, you honestly get what you pay for, and when you consider that you've got access to hundreds of hours of content, downloadable files, and expert teaching by word class creatives, there's no real competition out there.
If you're a casual learner who wants to learn a little more about knitting, or painting, or baking, there's tons of free and good quality content that can help you improve.
However, if you're thinking of turning your skills into a business or keen on making your existing business as successful as it can be, then do look into CreativeLive!
You can always try it for a month at $39 and then if you're happy move on to an annual subscription or commitment. And, don't forget, even if you purchase an annual subscription and then wish to cancel it, you have 7 days to do so!
Frequently asked questions
How much does Creative Live cost?
CreativeLive costs $149 for an annual subscription, $15 per month for a monthly subscription with an annual commitment ($180 in total), or simply $39 per month with no commitments. 
Does Creative Live have a refund policy?
Yes, you can get a refund within 7 days of purchasing your product. After that you will only be able to cancel if you have a monthly subscription. 
How many courses are there on CreativeLive?
CreativeLive offers over 2000 courses.
Does Creative Live have a free trial?
CreativeLive does not have a free trial – but you can preview some classes and attend free online events.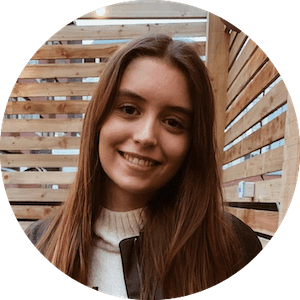 Lauryn is an English Literature and Creative Writing graduate and Journalism Master's student. She's passionate about the arts, writing, photography, storytelling, and editing – anything creative really!