The idea behind FluentU is that by committing yourself to just a few minutes per day, you become more fluent.
But does it live up to the hype?
I've taken several hours' worth of lessons on FluentU to tell you what it's all about.
FluentU focuses on learning through videos and real world scenarios and that makes it stand out among its competitors.
But just how good is FluentU? And can it really help you to learn a language faster and improve your skills in that language?
That's what this FluentU review is here to answer!
.
Quick summary
Pros
Effective techniques for fast learning
Immerses you in the language from day one
Become fluent from as little as a few minutes per day
Highly engaging content
Something for people of all abilities
Real world examples
Motivational streak system
Desktop- or device-based to best suit your needs
Cons
Long quizzes
Can only learn one language at a time
Length of course: Anyone who wants to get serious about learning a new language. One of the huge upsides to FluentU is that it caters to all abilities. A pro at a language would likely gain honing skills as useful as the foundational elements would be for a newcomer.
Overall: FluentU is a fun and thorough way to learn a new language (or pick one up where you left off) that gets you speaking and reading in no time at all. I found FluentU to be very effective and started listening, forming sentences and understanding right away.
So, in this FluentU review I will be covering:
What FluentU is and how it works
The languages you can learn
What a lesson is like
How I reviewed FluentU
Pros and Cons
Who it's for
How much it costs
Can you get a refund?
Features of FluentU
Alternative providers
What others have said about FluentU
Is it worth it?
FAQs
So, let's get started:
What is FluentU?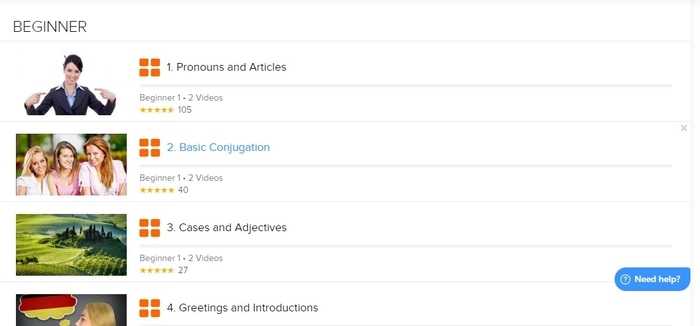 FluentU is a language learning site and web app designed to help you learn by exposing you to video content containing real world examples of your chosen language in use.
There are a dozen languages on offer with FluentU, they include French, German, Spanish, Japanese and Portuguese to name a few.
In each language, there are various skill levels ranging from Beginner 1 (for complete beginner) to Expert 2 (for upper skilled linguistes to hone their skills).
Each level contains dozens (some even hundreds) of lessons; these are then grouped into several categories including grammar and reading, as well as practical skills such as ordering food and drink and much more.
Also, FluentU has web and app accessibility meaning you can easily access class materials wherever you are.
They also use quizzes in the various lessons to help you assess how much you've taken in form the last session.
How does FluentU Work?
What's appealing about FluentU is how accessible it is. You sit classes online or on the app. When you first sign up you can set how much time per day you want to study and this is logged by the app
However, while you can set this to as little as 1 minute per day, it won't really offer good value for money unless you can commit to around 10 or so minutes.
The idea behind FluentU is that by committing yourself to even as little as a few minutes per day you become more fluent. Plus, you'll see and hear real world examples of conversation in that language. For example, introducing yourself, ordering food and much more.
With FluentU, you'll pay a monthly subscription which gives you unlimited access to a library of content for your chosen language
You can choose your skill level (ranging from Beginner 1 to Expert 2)
Lessons are self-paced so that you can complete them in your own time. You can view them on the go, on your computer, mobile, or tablet.
Each lesson ends with a quiz which allows you to demonstrate the knowledge you have gained in the lesson.
You can track your progress with the points you earn in your sessions as well as your streak cont (measuring how many days in a row you have committed to FluentU).
What is the method behind FluentU?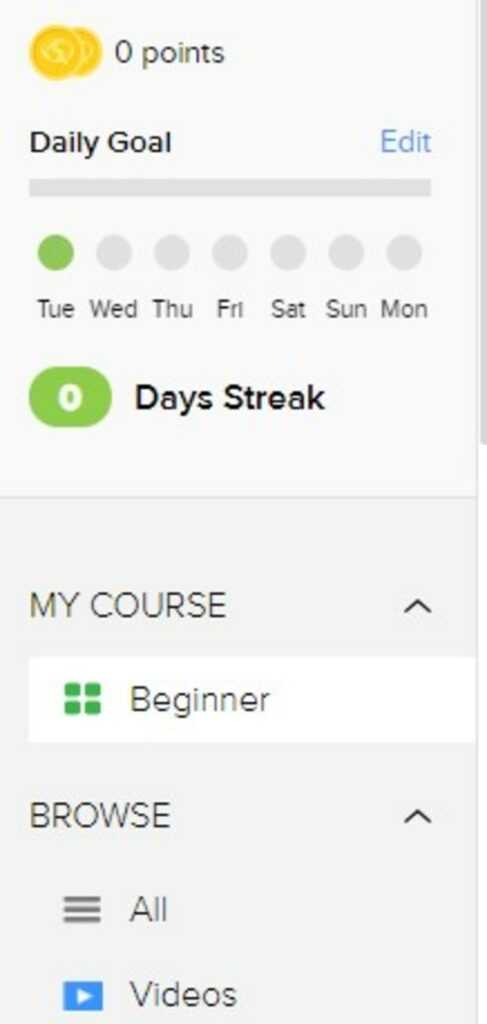 By engaging yourself in rich video content using the language you're studying, you will have various phrases used in real world examples to help assist your memory retention.
This is something that sets FluentU apart from several competitors as rather than repeating phrases aloud to you over and over or forcing you to read long textbooks, you can grasp the concepts being taught by seeing how they actually apply in conversation.
What languages can you learn with FluentU?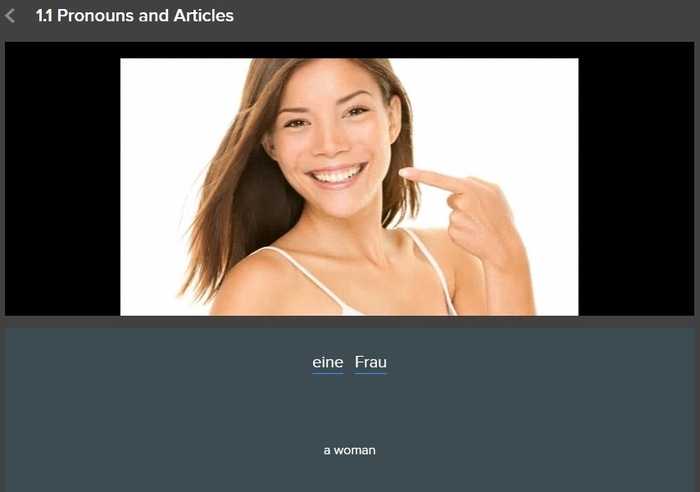 At the time of writing, FluentU offers a choice of over 10 languages to choose from.
You'll be able to see new langues here when they're added but the current list of languages offered is: Chinese, Spanish, French, English, German, Japanese, Italian, Korean, Russian and Portuguese.
What a lesson is like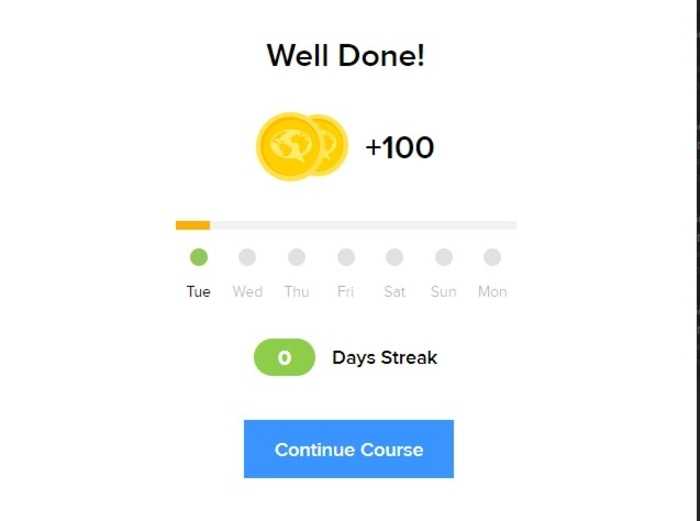 I took the Beginner 1 lessons (aimed at complete novices in the language).
In each lesson you'll be introduced to a new word, phrase or sentence and be shown how to apply it. These are introduced in various ways from simply reading them to hearing them read aloud by speakers.
Following this there are quizzes, designed to show you understand the concepts being introduced.
Furthermore, within the quiz there is an excellent "Already Know" feature where you can skip the quiz and move on if you're already confident in the word, phrase or piece of grammar it is trying to teach you.
In FluentU's Beginner 1, I learned and increased my German vocabulary and conversation skills by:
Watching videos
Filling in the blanks
Using flashcards
Listening to conversations
During my time completing the course, I noticed a considerable improvement in both my own speaking and understanding of the language.
How I reviewed FluentU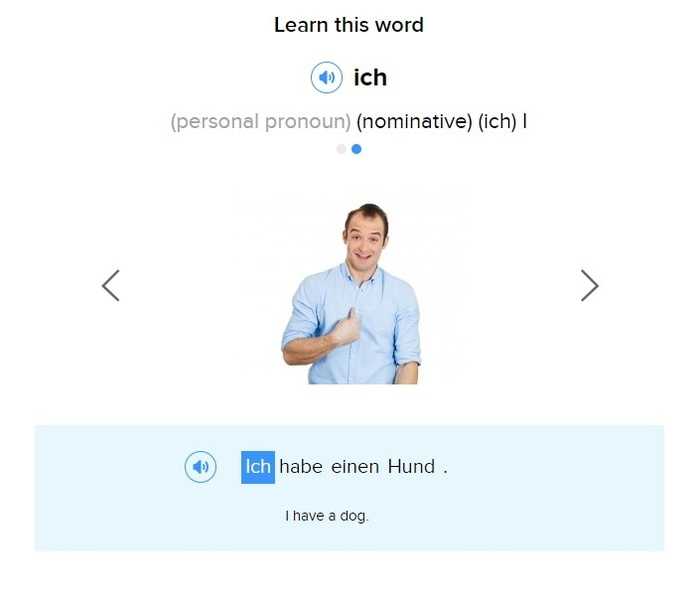 To review the site, I spent 3.5 hours on FluentU German Beginner 1. I took the novice level as although I have very limited knowledge of the German language, I have reviewed other providers with that language and wanted to see how FluentU compares.
Also, I wanted to see if FluentU would make a good introduction to German. From it, I've gained basic conversational skills such as how to greet someone and introduce myself as well as converse further and ask someone about their job and describe my own.
I've also acquired some grammatical skills such as understanding how masculine and feminine can alter how words are written and pronounced.
With FluentU's teaching I feel more confident in being able to use German. I think that's due to the engaging way the site works with the video content. I was able to see how the examples worked in the real world so I would know how to use them myself.
Pros of FluentU
Highly engaging content
One of the advantages of FluentU over other competitors is the use of video content as it's primary learning facility.
Indeed, the fact that you'll not only be learning through videos but also seeing things such as music videos and movie trailers in your chosen language will help solidify your learning and make the learning fun as well as memorable.
Something for people of all abilities
Another thing that stands out about FluentU is just how wide of an audience it's trying to appeal to. While most language learning apps aim to please the beginner, they often leave a lot to be desired for people who are already proficient in a language,
Luckily, that's not the case here and FluentU's Expert levels will provide the language masters of this world new and interesting phrases as well as tips and tricks on how to improve.
Real world examples
In addition to the engaging content that FluentU provides, what helps give them an advantage over some other providers is that their examples have real world use.
For example, rather than just showing you the text or having a speaker say aloud how to order drinks at a bar; you will see videos of people doing this with subtitles.
This not only allows you to see the language spoken naturally, but also gain valuable insight into how conversation actually works in the language
Motivational streak system
Like some other providers, FluentU offers a streak system, there is a bar on the right hand side showing you how many days in a row you have committed to learning your language.
This is a great tool to encourage you to keep on returning and continue on your language learning journey.
Whatsmore after a certain number of days or points earned you will gain a streak freeze for yourself to take a rest as and when you need it and not affect your streak number.
Cons of FluentU
Long quizzes
One downside of FluentU is that the quizzes after each lesson are overly long. Often they're repeating the same point or variations of it and this has the effect of being a little disengaging.
However, it does this to help drive the points home and reinforce learning. Not to mention, that some people learn better this way so for some this could be a huge advantage if they don't connect as well to the video content.
Can only learn one language at a time
While this may not seem like a major problem, some other providers give you access to multiple or even all of their languages when you sign up to them, or at an additional cost. This is not the case with Fluent U.
Although, most people will likely be looking to only learn one language at a time so this may not pose a huge problem for many.
Who is FluentU for?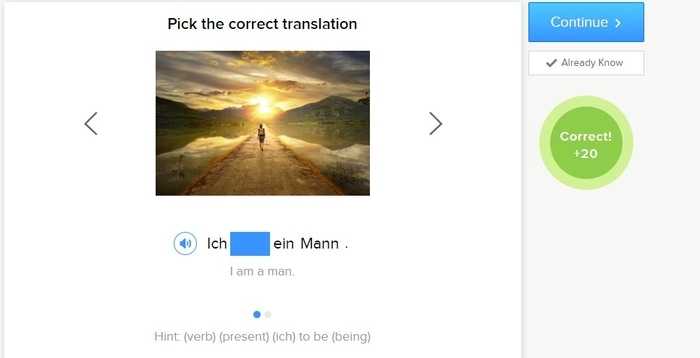 The FluentU learning style would suit anyone who's:
Looking to get started in a new language
Feels they would find learning a new language daunting
Learns best wither audibly or visually
Already knows a foreign language and wants to get better
While FluentU would be ideal for anyone who's always wanted to start learning a new language it will also suit those who are relatively proficient but want to improve.
Right away FluentU will have you speaking, listening and improving your conversational skills and grammar in your chosen language.
How much does FluentU cost?
FluentU has a couple of different purchasing options.
You can either subscribe monthly for $29.99 per month or annually which works out at $19.99 per month. Both ways work out significantly cheaper than in person learning which is a massive plus!
Arguably, the annual subscription is the best value for money as it effectively gives you 4 months for free.
Can you get a refund if you're not happy?
This information was correct at time of writing.
FluentU is available either via app or on their website. If you wish to cancel your subscription you may do so at any time and you'll have access for 1 month after your final bill.
On top of all this you get a FREE 14 day trial when you sign up. If you decide FluentU isn't for you during that time you can cancel your subscription with no questions asked.
Features of FluentU
There are lots of great features on FluentU, here are some of the highlights:
Desktop- or device-based to best suit your needs — This means language learning is accessible to you however you like to learn.
Streak System — To encourage you to commit to your daily learning
Points System — To reward you on the knowledge you gain and can demonstrate on your language learning journey.
Engaging lesson content — This was super useful as it was easier to remember words and phrases for future lessons.
Alternatives to FluentU
There are lots of options online when it comes to learning a new language. Each of them comes with their own pros and cons. So, I'll keep this short with a brief comparison of FluentU against three other leading online language learning providers
Rosetta Stone is also one of the biggest names in language e-learning. They have over a quarter of a century's worth of experience in teaching people languages and their courses have been taken by over 25 million people.
If you prefer to learn in a more conventional way (mimicking how we learned as children) then Rosetta stone may be the provider to consider here.
The Babbel app reportedly has over a million active users at the current time, this makes it one of the most popular language apps out there. So, how does it stand up when compared to FluentU?
The app design is visually pleasing and the lessons contain a mix of games and other visual elements, this will probably appeal more to visual learners.
FluentU, however, has the advantage here as not only does it have engaging content, but that content has practical use.
FluentU vs Duolingo
Over the last ten years, Duolingo has risen to the top of the game when it comes to language learning. Part of the appeal is its broad functionality coupled with the fact that it's a free app.
Consequently, it became very popular during the pandemic.
Through their visual styles, and other elements such as the steak system and points for good performance, Duolingo and FluentU are very similar.
While the examples given in translation exercises tend to be of more practical use in FluentU than in Duolingo; the latter is free which may make it more tempting.
Other language learning apps/programs we've reviewed include:
FluentU: What others have said
My aim here is to write the best and most balanced FluentU review, so here are some reviews I have found on forums such as Reddit:
"There aren't too many languages available right now (popular ones; yes, but I was hoping there would be a few more" -- Comment from Reddit
While I understand where this user is coming from, I feel the immersive experiences into the languages FluentU does offer outweighs the limited number of languages they offer. Plus what really matters is do they offer the language YOU are looking for?
"Personally, I wouldn't do it. Not because it's not helpful. It very much is. But even at the discount I believe you're paying $20 a month now. If you don't do the discount and just pay month to month, it's $30." -- Comment from Reddit
While there are other providers out there who offer their services for free, in my opinion FluentU is good value for money.
"I think it's great, [it] really helped with my Japanese sentence structure." -- Comment from Reddit
"It is a great resource for listening comprehension. Keep it in your toolbox." -- Comment from Reddit
"It's excellent if you want to be able to practice watching/listening. Right now, I mostly use it to the learn the lyrics to (a few) songs, and get some more language exposure when IU'm burned out from studying other things." -- Comment from  Reddit
Overall the feedback for FluentU was mostly positive, and having experienced it for myself, I can see why!
Conclusion: Is FluentU Worth It?
In a word: Yes.
If you've been thinking of learning to speak a new language for a long time and want to find an engaging and practical introduction then I'm sure you'll find FluentU of great help.
If you have a busy lifestyle and may not have consistency in your schedule, the fact you can plan lessons around your day is so handy.
I feel that I benefited hugely from FluentU and it really helped me to bring my German up to a good standard. On top of which, getting to immerse myself in German media really helped improve my understanding of the language.
Plus with a 14 day free trial you have nothing to lose! So why not give it a go? If you like what FluentU has to offer it is very competitively priced.
Related articles: Best Online Japanese Classes
FAQs
How much does FluentU cost?
FluentU costs either $19.99 or $29.99 per month, depending on which subscription you go for.
How does FluentU work?
FluentU works by exposing its users to video content demonstrating the use of the language.
How many languages does FluentU teach?
FluentU teaches 10 languages.
Can I get a refund from FluentU?
If you are unhappy for any reason with your premium purchase you can cancel anytime in the first 14 days during the free trial period and you won't be billed. You may still cancel after this time but you will be charged.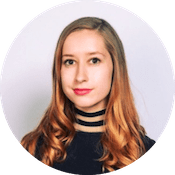 Rebecca graduated from King's College university with a first class honours in English Language, followed by a Masters' Degree in Eighteenth Century Studies.