When I was 12, one of my school music teachers put on a video of a cello player I'd never heard of.
At first, I thought "Oh no, anything but classical music, this is going to be boring."
Then he started speaking.
Outwardly, I maintained my disinterest, but the passion and articulation in the way he spoke about music and his instrument secretly intrigued me.
And then he started playing.
From then on I was hooked.
This was my introduction to Yo-Yo Ma.
Yo-Yo Ma truly is one of a kind.
Classical music by no means has the same popularity it once commanded, but Yo-Yo Ma has managed to carve out a name for himself as one of the few artists innovating, popularising and drawing in massive crowds within the genre.
If you're here, you're probably wondering whether or not Yo-Yo Ma's MasterClass is worth paying for
This review will cover the content, the pros, the cons, the cost and all the other dimensions of Yo-Yo Ma's MasterClass, before coming to the final question…
Is Yo-Yo Ma's MasterClass worth it?
If that all interests you, keep reading. Below is a quick summary if you're short on time.
.
Quick summary
You will learn:
Yo-Yo Ma's perspective on music, and what it teaches us about human connection
Finding purpose in your playing, with truth, trust and service
Developing creativity by combining old and new styles of music
The emotion in music, and how to express it
How to use imagery in your playing
How to collaborate with other musicians
The bridge between arts and science
How you can take Yo-Yo Ma's philosophy of music and apply it you're everyday life
Pros
One of the warmest, most insightful instructors you will ever have, who also happens to be a master of the cello
A mixture of lesson styles keeps the content interesting and informative
Everyone can take something from the class
Delves into more abstract concepts in music that aren't often taught
Tries to be broad in its application to everyday life
Gives actual assignments for you to try
A rich aesthetic that heightens what's being taught
The chance to watch and listen to top-quality performances
A very deep, very personal picture of how Yo-Yo Ma views life and music
Cons
Could be more technical in its language and concepts
Length of course: 12 video lessons totalling 1 hour and 55 minutes
Best for: Everybody. Yo-Yo Ma aims to make this course as broad as possible. So, whether a top-class instrumentalist or you've never been around anything musical in your life, whether you're Yo-Yo Ma's biggest fan or you've never heard of him, the idea is that you'll take something away from this course.
Overall: Is this course worth it? Yes. I should probably be more tentative in my language, but I enjoyed taking this class so much it's hard for me not to give an outright recommendation. It aims to delve into concepts most teachers are afraid of. If you're interested in music generally, this course is ideal. You'll tackle collaborating with other musicians, developing your own creativity and how to practically express emotion through your instrument. It tackles all these ideas with one of the warmest, most enigmatic and talented musicians out there. This isn't one to miss.
In this Yo-Yo Ma MasterClass review I'll be covering:
About Yo-Yo Ma and Masterclass
Inside Yo-Yo Ma's Masterclass
What I liked about this class
What I think could be improved
Who I think this course is for
The cost and any potential alternatives and most importantly…
Is the Yo-Yo Ma masterclass worth it?
About Yo-Yo Ma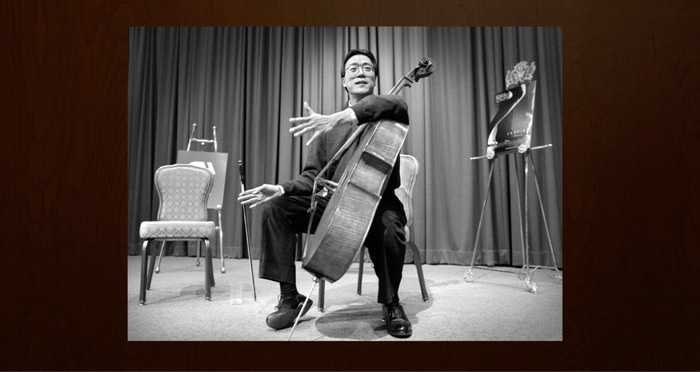 One of the prolific classical musicians working today, and by extension probably the world's most recognisable cellist, the instructor of this course truly defines what it means to be a musician in the modern world.
Born in Paris, and raised in America, Yo-Yo Ma is an alumnus of both Juilliard and Harvard, with 18 Grammys to his name.
He has recorded and performed with orchestras, chamber groups and as a soloist around the world and released over 90 albums. Although primarily seen as a musician of the classical tradition, this artist has expanded to play in genres of music from across time and geographic space.
But he's so much more than a musician. A United Nations Messenger for Peace, a recipient of the Presidential Medal of Freedom and, in 2020, one of Time Magazine's 100 Most Influential People, Yo-Yo Ma has used his talent, dedication and passion for his art as a force for good in the world.
If these credentials don't speak for themselves, why not check out a clip of Yo-Yo Ma playing:
And here's the trailer for the MasterClass if you need any convincing:
About MasterClass
After launching in 2014, MasterClass is now known as one of the most easily recognisable learning platforms on the internet.
The site aims to produce high quality, well-produced lessons from world-renowned instructors, with courses ranging from cooking with Gordon Ramsey to acting with Natalie Portman, to performing with Herbie Hancock.
Despite this unique selling point, MasterClass isn't for everyone, and no course or instructor is the same.
So, is the Yo-Yo Ma MasterClass right for you? Read on to find out.
An Inside Look Into Yo-Yo Ma's MasterClass
So let's dive into what Yo-Yo Ma's MasterClass really looks like.
Taking the class means you receive:
A 43-page accompanying workbook to help guide you through the lessons
The opportunity to speak and connect with others taking the course
Here, I'm going to break down each lesson of the course. The aim of this is to let you see inside the MasterClass, and help you to decide whether or not it's something you might be interested in.
Before we begin, I should preface by saying that most MasterClasses open with an introductory lesson and close with a summary one. As these lessons are fairly formulaic and slim on actual teaching, I've decided to exclude them from this list.
Lesson 2: What Is Music For?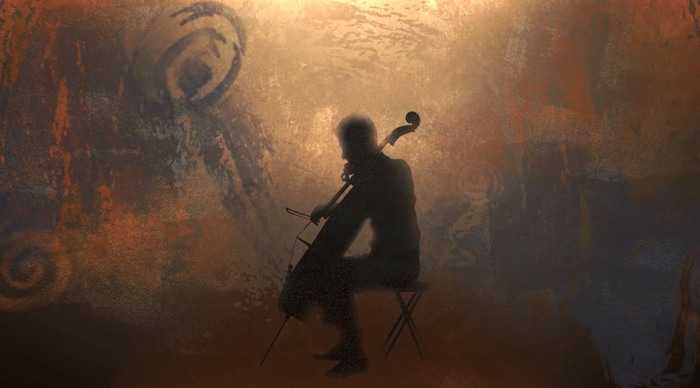 If you've ever found yourself asking the above question, this is the class for you.
You may not find the answer. It might not even exist. But you'll come pretty close, and learn a lot along the way.
From the get-go, you'll see that this isn't a typical MasterClass.
Instead, Yo-Yo Ma is interested in what's going on behind the music. Why do we like it so much? Why does a certain collection of sounds stir such emotion in us?
A big part of this, according to the renowned cellist, is empathy. When two people like the same music there's an empathy there, a shared connection that can't quite be expressed verbally.
Music appears in societies across the world, so there's definitely something universal there. The reason we respond to sound is because our brain is receiving information. It's alerting us of something. So we can think of music as receiving and sharing information.
But, despite connection and empathy being so integral to music, it's also very specific to the individual. Let's say you sing or play a C note. Even if countless other musicians have played the same note, the intention behind the way you play it is unique. It's specific to you.
Yo-Yo Ma takes this as a prime example of how music is a way of expressing ourselves.
I think this second lesson is a good indication of what this MasterClass is all about. Yo-Yo Ma uses very broad language that's understandable and applicable for non-musicians as well.
This is also accompanied by some beautiful animation and a lovely ambience created by the direction.
You also get your first assignment. Yo-Yo Ma asks, "what can you hear right now? Go to another room. What can you hear there?"
It might sound basic, and a little corny, but this task is a great way to draw you into how music is just the world of sound we already have ordered in a specific way. In other words, it's everywhere.
Lesson 3: Finding Connection And Common Purpose
This class builds on the idea of playing with purpose.
The key themes here are playing with truth, trust and service. They might sound like abstract, cheesy buzzwords without too much substance. But thankfully, Yo-Yo goes on to give examples to show what he means.
Trust is how we build things. We are social animals, so we often create in collaboration. This requires a level of trust between us, and that idea informs a lot of what we do in everyday life. You drop your kids at school trusting that they will learn and be safe there. You wait in line for a coffee trusting that you'll receive one eventually if you wait patiently.
Yo-Yo Ma takes this idea of trust and applies it to music. If music is a form of self-expression, that means we can be vulnerable when playing. So collaborating with other musicians will always require a sense of trust.
This extends to performing, and Yo-Yo Ma stresses that audiences are just as much part of the process as musicians.
At this stage, I think you should be able to tell whether or not this is the course for you. For some, this might all be a little abstract and unsubstantial, which isn't a bad conclusion to make based on what's said here.
I would say in response, firstly, this article does not do justice to how Yo-Yo Ma explains these ideas as a teacher or the general vibe of the course. Communication is essential for learning and makes a massive difference to the content.
But I'd also say that you can learn technical elements of music anywhere whereas ideas like purpose and intention behind why we play and enjoy music are rarely discussed, especially in such a direct and entertaining format.
Lesson 4 & 5: Developing Creativity & Performance: Bach, Suite No.5, 'Sarabande"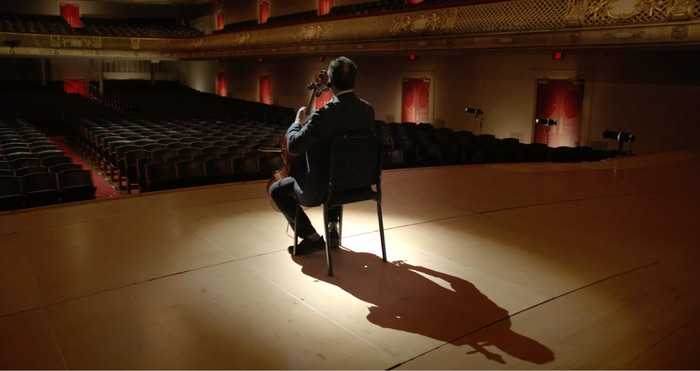 I've grouped Lesson 5 with Lesson 4 because the former is just a performance by Yo-Yo Ma, so there isn't much content to explore there (by just a performance I mean one of the greatest cellists alive playing one of the greatest pieces by one of the great composers).
Lesson 4 is all about creativity, which of course is essential to music. Creativity is what developed music in the first place, and it's the reason such a wealth of different compositions exist. But creativity is also an important element of playing pieces that already exist.
But, despite it being so essential to the discipline, creativity is something many musicians struggle with and is even harder to teach. So, rather than teach you directly how to be more creative (can you even do such a thing?) Yo-Yo Ma instead shares a few tips and tricks that have helped him and that he hopes help you:
Accept forms of both new and old music
Don't take sides with aesthetic differences (like vibrato) but experiment with both
Look to examples of inspiration from the past, like Ravel being inspired by Japanese gamelan
Combine all the music you've heard, and see what happens
This is followed by a performance of Bach's Sarabande from Suite No. 5.
It's so nice to have a change in teaching style and just hear the master play, as it grounds the more abstract points he's made into a real performance.
Lessons 6: Expressing Ourselves To Make An Impact
Lesson 6 essentially builds on ideas explored in Lessons 2-4. Here we get even more of an idea of musical expression and collaboration. This sets up nicely for the later, more collaborative expression.
Again, we return to the idea of musical performance as a collaboration between performer and audience. There's a nice analogy to being in awe of a musical performance and being in awe of nature. If you've experienced either of those, you know what he's talking about.
Once more, we get this idea of music as being a transmission of information. Composers get ideas from the world around them, they transmit them to a piece, which musicians interpret in their own way. This is then transmitted to the audience. So one idea gets to live in a wide-ranging group of people.
This lesson is also good for practical tips, which I must admit was lacking from the earlier lessons. Even if this course is devoted to explaining more abstract concepts, and I do believe it's better for it, it's nice to get some direct teaching as well.
Also, you'llbe glad to hear….
Yo-Yo Ma gets nervous as well!
There's something super relaxing about a world-class performer admitting to this, especially as he goes on to explore ways in which he's overcome nerves.
This includes:
Only performing after you've practiced a piece or phrase correctly five times
Communicate with eyes if you're playing with other musicians
Imagine you're throwing a party rather than a concert, with the music being the food
That last point is my favorite and probably the most helpful. Yo-Yo Ma says nerves are a form of insecurity. So, if you're performing, the onus is on you to get it right. And if you're uncertain about your ability to do that, nerves start to kick in as a natural response to being vulnerable.
A better way to think about performance is like throwing a party, for which you as a musician are making the food. Very few people go to a party looking for excellent food. Instead, the aim is to have a good time, for the host and guest. So if the food is a bit burnt or a bit bland, it shouldn't really matter so long as everyone is enjoying themselves.
And that's the key takeaway. It's not about being perfect; it's about creating a good experience.
Lesson 7 and 8: Case Studies: Balancing Power And Emotion & Activating Conscious And Subconscious Expression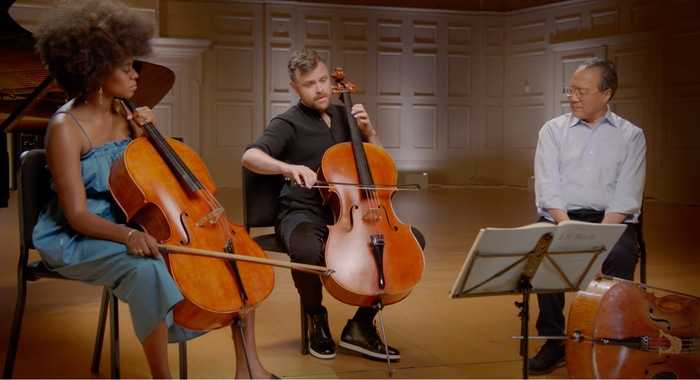 For the next four lessons, Yo-Yo Ma is joined by two other performers: cellists with the same passion and drive as him.
Ethan Philbrik and Titi Ayangade are here to help bring Yo-Yo Ma's ideas about expression, trust and collaboration to life through real performances. It makes a lot of sense based on what has been taught to explore these ideas practically.
It's also really refreshing to include this style of learning in a MasterClass. Most are done through the teacher speaking directly to you, which is of course, very effective.
But having Yo-Yo Ma express his concepts directly to people as they play adds another dimension to the teaching. It's also slightly essential given how abstract most of the concepts are.
Ethan plays the Sarbonne from a different Bach suite first, and let me just say, it is beautiful and he is a wonderful musician.
That makes his interactions with Yo-Yo Ma so much more valuable. He's able to pick out subtle aspects of Ethan's playing that I couldn't have possibly noticed.
Yo-Yo Ma also isn't really teaching Ethan. He's collaborating. First, he asks how Ethan felt playing the piece, and where he wants it to go. He then makes suggestions for a different interpretation.
This is great because it is a practical example of the collaborative aspect, and gives real-life evidence of how trust is an important variable in playing. This is important as some of these concepts could be misunderstood or not properly land audiences.
Then it's Titi's turn with the same piece in lesson eight. This lesson focuses on the subconscious in playing. Again, Yo-Yo explores how TiTi feels about the piece with her, giving suggestions on interpreting the work in a new way.
It's also just a joy to watch three people who are so passionate about their craft come together to share that with each other, and with us.
Lesson 9: Making Your Head, Heart And Hands Work Together
Music is physical. But it's also emotional. It puts the brain into a strange state by combining these two elements. That's what gives it such a rare insight into the human spirit.
Imagination is essential for music. Again coming back to the idea of information transmission, when we hear a piece it often triggers some kind of mental response.
This isn't as detached from reality as it might seem. Imagination is still grounded in the senses. When you picture something, that image is an amalgamation of different pieces of reality you have already experienced.
We get to explore what this means for music in this lesson.
The Swan is a beautiful piece by Saints-Saens. If you don't know it by name, you'll probably still recognize it.
Titi and Ethan again take turns playing the piece. This would teach a lot on its own. Just seeing the expression, and the passion they have when performing, and how they move with the music, shows a lot about how the process is equally physical and emotional.
After that Yo-Yo asks for their interpretation for the piece. What did they think of when playing it? How did it make them feel?
For Titi, imagery is essential for guiding her playing. She often draws images above her sheet music that she can picture when playing a piece.
For the accompanist, his piano part is like water; the water the swan is swimming on. Even though he's playing an ostinato (repeated pattern), much like water, it's never the same twice.
I like that this was explored after the performance. It means you can go back and rewatch them playing, knowing what's going through their heads.
There's also some practical advice for being more expressive with your playing here. When you have a new piece, think about what images come into your head when you hear or play it. How might that change your performance?
Lesson 10: Adding Depth To Collaboration
Here we have the pleasure of Ethan and Titi collaborating with Yo-Yo Ma.
First, we get to watch and listen to them create a new piece of music, live, in front of our very eyes.
Again, watching this in itself is a masterclass in its own right.
We then get Ethan and Titi's perspective on musical collaboration, and what made the piece they just created and performed work.
For Ethan, it's all about the non-verbal communication aspect of music. Music is all about receiving and interpreting sounds; that's a big takeaway from his course. Even when actively engaging in creating and performing music, as Ethan just did, he still sees his main role as being a listener.
Titi agrees. She also points out that you choose who you gather with when playing. This means that the best collaborations do have an element of trust between the players. You have an idea of how they intercept music and what they can contribute.
Yo-Yo Ma agrees, comparing the collaboration just witnessed as something of a flat hierarchy. Trust and respect are essential for fostering good collaboration.
Lesson 11: Bridging The Arts And Sciences
Why do we like the music we like?
This is a question that has bugged me since I was a kid
Is it universal? Is there some part of our brains that responds to certain sounds more positively than to others? Or is it socially specific? Are we conditioned to like the way certain frequencies sound based on our culture, environment and surroundings?
Although my questions remain unanswered, what I did get was some major insight into the relationship between art and science from a world-class musician.
According to Yo-Yo Ma, science and art aren't as separate as they might seem. Both seek the truth and human enrichment.They are both parts of the wider phenomenon of culture and were once considered a means to the same ends.
They were only separated for efficiency. Culture is what makes us human, and yet recently we've seen humanity taken out of science and art.
For Yo-Yo Ma, the best scientists are artists and vice versa. All the great people from history have combined elements of both.
Science is about having a hypothesis, testing it with experimentation and searching for experiments that can be repeated with the same outcomes.
Comparatively, art is about something unmeasurable: being human. Maybe one day we'll have the biochemical means of measuring this, but we aren't there yet. For now, art and culture exist to express those elements of ourselves that we can't directly explain.
Yo-Yo Ma cites Bach as a formidable artists-scientist. He described the world as he saw it, empirically and with reason. But he was also in awe and love with what he saw. Those two, seemingly conflicting but unified, elements appear in his music.
Lesson 12: You Are Powerful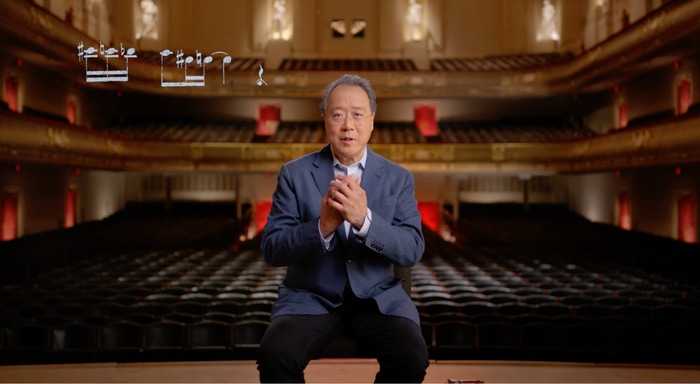 The content of this final class applies generally to everyone taking the class. No matter your background or what you took from the course, Yo-Yo Ma has one last nugget of wisdom to leave you with:
You are powerful.
You can change your attitude.
Just by taking the class, you've proven that you're curious. You are willing to learn and explore, and that says a lot.
Yo-Yo Ma asks you to imagine you're at the end of your life and you're looking back on everything you've experienced. What do you want to see? Whatever it is, you have the power to live that life right now.
The final assignment is to sit quietly in a room, take deep breaths, and just be comfortable in your own skin.
At face value, this lesson might seem like more self-help life advice than a music class, but I think it ties in nicely to the rest of the course. The main thing I took away was that music is deeply human. So, whenever you write, listen, perform or interpret it, it's always about you and your feelings and experience.
That's something we often forget.
This MasterClass ends with Yo-Yo Ma performing a Dvorak piece called Going Home. It's a final, non-verbal lesson in performing with grace, skill and passion.
What I Liked About The Course
One Of The Best Instructors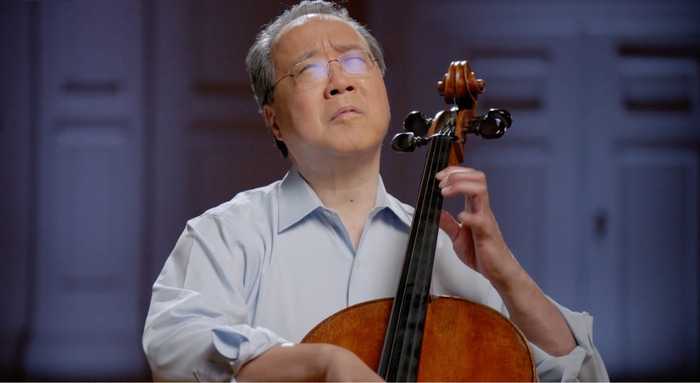 If you've used MasterClass before, you'll know that they take a lot of pride in the selling point being the instructor.
And if you haven't used it, just one look at the site will make you realize that they have some seriously impressive teachers; in some cases, they're literally the best in the field.
So it makes sense for the instructor to be a key benefit of any MasterClass. But, even considering the other MasterClasses I've taken, as well as any other music lessons I've been involved in, Yo-Yo Ma truly stands out.
His warmth, compassion and knowledge make this course what it is.
It is incredibly rare to spend nearly two hours listening to someone speak so passionately about what they love, let alone connect it to wider ideas about how humans function.
I haven't seen as many of Yo-Yo Ma's interviews or tutorials as I would like, even though the output is there. I was completely blown away by how articulate and warm he was in these lessons.
It's a little hard to describe, but it just felt like there was a little bit of magic whenever he explored an idea. This is hardly surprising, as he has spent years playing and speaking about music all across the world.
Yo-Yo Ma knows his stuff. His credentials speak for themselves. As a result, it felt like he had the creative license in the MasterClass to explore his own philosophy, and what music truly means to him.
I suppose that's what made his teaching so special to me. This is what he has learnt, what he is passionate about and what he wants to share with you.
A Variation In Lesson Styles
How do you teach music?
We've seen from this review that music is all about emotion, self-expression and intuition. These things are not quantifiable, so sitting down and speaking about them will only get you so far.
Music is practical and external. It's a physical activity that exists outside the mind. But if you just teach the practical side of music, especially if you only focus on playing, you'll miss out on the connection and purpose of the discipline, which this class aims to explore.
Clearly then, the best way to teach is through some form of combination. And this is exactly what the Yo-Yo Ma MasterClass does.
We get plenty of sit down tutorials with Yo-Yo Ma. Someone as warm and inviting as he is means these classes are still interesting and enthusing. I could honestly listen to this man speak for hours. In some ways, I suppose I have and I loved it.
It also gives us direct insight into how Yo-Yo Ma feels about what aspects of music are important. The only real way to explore this concept is from the man himself.
But, as I said, this can only take you so far.
Especially since so much of the course deals with abstract concepts, some of the ideas wouldn't land as well if we didn't see them put into practice.
So, we also get performances, collaborative compositions and more. This means that the audience can take what Yo-Yo Ma teaches and apply it to the way he plays.
A particular highlight for me was the introduction of Ethan and Titi. Not only were they excellent musicians and just lovely people, given that one of the key themes of this course was music being about self-expression, it makes sense to see that unfold from more than one perspective.
I also liked how Yo-Yo Ma interacted with these two cellists. It's really rare for a music lesson, especially online, to demonstrate trust and collaboration in action, and show how integral it is to music.
Changing the teaching styles kept this class fun, interesting and showed us how the more emotive and difficult to divine concepts explored played out in actuality.
For Everybody And Everyday
Who seems like the target demographic for this MasterClass?
Yo-Yo Ma fans? Cellists? Classical musicians?
Who is this class actually for?
Everybody.
It's very rare for a MasterClass to have such a broad and diverse range of people it aims to reach. Even the idea of a course led by a master implies a certain level of specificity in the teaching, and perhaps even a level of experience for the students.
But Yo-Yo Ma makes sure everyone interested in the class will take something from it.
He does this by using really broad language, not tailoring it at all to any one instrument or style of music. This class doesn't see music as something that has to be done in a specific way.
Instead, it aims for the universal. Rather than focusing on what separates different musicians and types of music, Yo-Yo Ma focuses on what unites us all. When we listen to music we engage with certain sounds, harmonics, vibrations. That's true for everybody.
We also all react to it in different ways. Whether it's love, disgust or ambivalence there is a transmission of information from one source to another.
Having such a broad concept of what music means is unlike anything I've experienced before.
For whatever reason, most of the classes I've taken have a very narrow conception of music, focusing on aspects like musical theory. But theory is not universal.
One thing I particularly liked was the assignments at the end of every lesson. These little tasks would involve something as simple as listening to sounds in one area, and moving and finding different sounds in another.
Sounds simple, but it's something everyone, musician and non-musician can try. It also illuminated the points made in the lesson. That music is all around us. That is a transmission of information to our brains, and that this provokes certain emotions which we need to understand in order to engage with music.
Unique Course Content
I'll be brief here, as there is a whole other section of this article dedicated to the uniqueness of the content.
If you hadn't guessed by constantly saying "this class is unlike anything I've taken before," this class is unlike anything I've taken before.
There are very few places where you get to explore the emotion and intention behind music.
Even if other musicians and teachers have tried to tackle it before, it's rare to have it done so succinctly.
The breadth of ideas covered here, and what Yo-Yo Ma chooses to focus on is truly unique. I think this is largely because of a rare combination of factors.
Firstly, you have an instructor who is not only immensely articulate and passionate but also at the liberty to speak about whatever he thinks is most important. Then you have a varied teaching style that uniquely combines lecture, discussion and performance to explore these ideas.
Finally, you have broad applicability. This course isn't aimed at any one person and the idea is that anyone should be able to take something from it.
All of these aspects combine to make this MasterClass very unique.
Teaches The Unteachable
Leading on nicely from the point above, I just want to dwell a little on how this course goes about teaching ideas that are very difficult to teach.
It's a brave thing in and of itself to describe your course as being focused on music and connection. Most people see Yo-Yo Ma and a cello and they think this is another course dedicated to one specific instrument.
Thus, in focusing on these concepts, you run the risk of disappointing a few people.
But this doesn't massively matter because of how well executed the content is.
I truly admired how this course focused on emotion and connection in music. How trust informs how we collaborate with each other. The role science plays in art and art plays in science. Developing your creativity and focusing on the intention behind what you're playing.
All of the above are very rarely discussed by music teachers, but they are essential for how music functions.
Music is an intensely human endeavor. It serves no biological purpose. There isn't an innate reason for it to exist in terms of survival. Yet it has developed in some form in virtually every human society.
What does this tell us about ourselves? Nobody seems to know, including Yo-Yo Ma. But from this fact, he does conclude that there is a key emotional element to music and that it can tell us something about the human spirit.
He then aims to give insight into this by sharing his experiences, his ideas and his performances as well as that of others.
With so many platforms trying to provide narrow ways of getting from point A to point B in terms of music instruction, I can't tell you how much I value this.
A Joy To Watch
What makes a good lesson?
There are a whole range of factors. For me, however, it ultimately comes down to two things.
The content and how you communicate it.
As you can see, I'm very impressed by the content of this course. And, with the diversity of teaching styles, as well as Yo-Yo Ma as an instructor, the communication is also on point.
But on that second aspect, the final pro I'd like to discuss was just as much I enjoyed watching this class.
Even if the content was terrible, and Yo-Yo Ma was inarticulate and didn't care about teaching, this would still be enjoyable to watch, and I could see myself recommending it based on that.
Part of this is the general aesthetic. As you can see from the image, each shot in this course is steeped in a kind of golden glow that's very appealing to the eye. If you've ever been to a concert hall, the shot composition makes you feel like you're there.
This is matched by the aesthetic of the animation and intro and outro of each lesson, all of which are steeped in the same golden color palette.
I know how beautiful something looks doesn't massively pertain to what it teaches. But it enhanced my experience, so I think it's worth mentioning.
Then there are the performances.
I've spoken about these in terms of keeping the class interesting and exploring what couldn't be expressed verbally, but I'd also like to mention how good it was to be able to sit back and watch them.
Of course, Yo-Yo Ma is one of the great instrumentalists of today, and listening to him is always a pleasure. But Ethan and Titi were also so expressive and charismatic in how they played. And the collaboration between all three was just something else.
This MasterClass is the only place you get to see these performances. In some ways, it's worth it for that alone.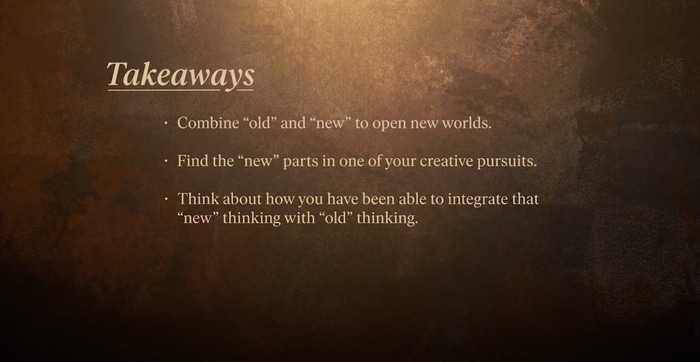 What I Think Could Be Improved
Could Be More Technical
It's hard for me to critique this course. As you can see, I'm very enthusiastic about the pros. But the point of a review is to find room for improvement, so that's what I'll do.
If I were to find one problem with this course, it would be I wish it were a little more technical.
Now, I'm not saying I wanted actual cello lessons from Yo-Yo Ma. He has so much output, you can find something similar to that elsewhere. Furthermore, I don't think you should be expecting anything remotely similar to regular music lessons. The title, the advertisement and the cello clearly show that.
Even so, I wish there were a few more points where the language or the information was a little more technical.
I know I've praised the abstract and emotional elements of this course, and it's not that I'd want them replaced by more concrete explanations.
It's more that, when Yo-Yo Ma was explaining how emotion connects to music, it would've been nice to get one or two explanations of the actual theory behind music.
establishing that connection would've kept the course a little more concrete and established in reality.
I suppose this would offset the broad reach of this course's audience, but I don't think beginners would struggle with some elementary concepts introduced, like scales, harmony, melody, notation. Especially as there's a workbook to help them.
Who Is This Course For?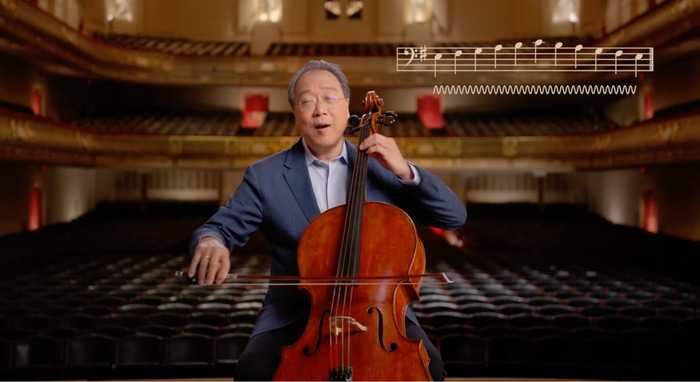 Everybody.
I'm seriously struggling to figure out who this course isn't for.
As I said, the language is so broad, and the concepts so applicable to everyday life means that there are very few people for who this course isn't aimed.
I suppose the only group I can think of are people who aren't interested in music at all. But even then, I'm sure Yo-Yo Ma's delivery, introspection and concern for the general human spirit would inspire something.
That leaves us with people who actively hate the cello and music. In which case, I'm impressed and a little disturbed by how much time you've devoted to reading reviews of a famous cellist's MasterClass.
Despite the broad potential audience, there are a couple of niche groups who I would recommend this course for specifically:
Yo-Yo Ma fans who want to spend around two hours listening to him
Anyone who values high production quality with what they learn
Musicians struggling with creativity, collaboration and performing emotively
Musicians from other genres looking for a preliminary way to understand classical music
Non-musicians looking for a comprehensive but understandable introduction to the discipline
People looking for perspectives on deeper questions, like why we like music?
How Much Does The Course Cost?
MasterClass subscriptions are $180 per year, or $15 a month, at the time of writing.
With this, you receive access to all the 100+ courses on MasterClass.
So, taking more classes means you get more for what you pay.
Finding 4-6 classes you like means you're effectively paying $30-$45 per course. This makes a lot more sense price-wise already, let alone the fact that you're being taught by some of the biggest names on the planet!
MasterClass also offers a 30-day refund if you're unhappy with your purchase.
You can buy a course individually if it's the only one that speaks to you. It's a bit convoluted, but you can buy a single MasterClass as a gift, and essentially gift the course to yourself. The price here is $90.
However, with so much to choose from, I can't imagine only one single course will spark your interest.
Alternatives To Yo-Yo Ma's MasterClass
MasterClass itself offers many alternatives to Yo-Yo Ma's course. With music being such a go-to discipline for many to learn online, it seems obvious they'd capitalize on this with some of the biggest names in the industry.
Yo-Yo Ma's MasterClass isn't the only one aimed at classical music fans. Itzhak Perlman teaches a class on violin with a much greater focus on the actual instrument and technique.
Other musical masterclasses include:
If you're looking for more specific ways to improve your technique for cello, there are still plenty of options. It might be nice to supplement the broader lessons taught here with more specific classes on one instrument.
The internet has made teaching and learning easier than ever, and many platforms are capitalising on that. Sites like Udemy and SkillShare have a range of courses for all kinds of abilities and all kinds of skills.
If this MasterClass has inspired you to be more like Yo-Yo Ma (something we clearly all should aspire to) and pick up the cello, but you have no idea where to start, why not check out Cello Course for Complete Beginners on Udemy.
This course contains four hours of the basic fundamentals you'll need to get started with the cello.
As I've said multiple times in this review, there's nothing I've experienced quite like this course. But if you want more, Yo-Yo Ma has published a range of masterclasses, lectures and tutorials. They aren't as comprehensive or as well produced as the MasterClass, but a good alternative if you want something you can dip in and out of.
What Others Have Said About Yo-Yo Ma's MasterClass
This is a very new MasterClass, so there hasn't been much of a consensus established yet.
The best way to see what other people think of this course is by the comments on the youtube trailer. MasterClass releases one for every class they publish, and they've become quite a well-known feature of advertising the site and the primary way fans hear about new releases.
Browsing the comments on the video, you can get a fantastic sense of how popular and well-regarded Ma is as a player, teacher and all-around person.
Fans have commented in droves on how excited they are to take the course.
I found only one comment from someone who took the course.
It read like this:
"Every human being should watch this particular masterclass. What a remarkable teacher of living a creative, connected life! Profound and beautiful. I don't play an instrument, but I do live a life, and Yoyo Ma gave me the wisest instruction about how to go about doing that." - YouTube comment 
I agree entirely.
I think it shows, quite nicely, how this class is just as much for people who don't play an instrument as musicians.
Some of the buzzwords here truly sum up the major selling points of this course. "Creativity," "connection," these are the concepts you get to focus on for nearly two hours with Yo-Yo Ma.
What more could you want?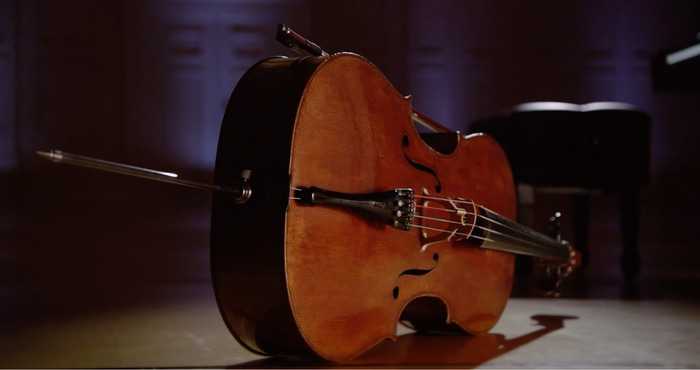 Is The Course Content Unique?
With the range of choice for musical education, it's bizarre that any platform should be offering similar content. But that does appear to be the case when it comes to a lot of these sites.
The technology we have today means that we demand outcomes faster and more efficiently than ever before. So, if every site is aiming to get you from novice to pro in a matter of days, it makes sense that there isn't much variety in content.
That's what makes this class so special.
I've been involved in music for years, in a variety of ways. Yet I still have so many questions about what makes it so magical, and why it seems to bring us together.
This MasterClass doesn't answer all those questions. I don't think you can. However, I think it comes as close as it can.
This is one of the only places where I've seen an instructor devote so much time to looking into the deepest parts of music, and what it can tell us about our place in the world.
If there are other places to explore these kinds of ideas, they won't come with such an experienced instructor with an immense command over his craft. And they certainly won't have the same production quality and aesthetic.
Is Yo-Yo Ma's Masterclass Worth It?
So, is the Yo-Yo Ma MasterClass worth it?
Yes.
I'd love to be more nuanced in my answer, but I cannot imagine a group of people who wouldn't gain something from this course.
There could've been more technical elements, and I do think including just one or two basic elements of music theory would've illuminated a few of the points.
But, firstly, that is nowhere near enough for me to not recommend this course. Also, part of what makes this course unique is that it takes a form of art, music, and applies it broadly to how humans interact with each other.
Yo-Yo Ma is a wonderful man, and this course has solidified my opinion of him as one of the greatest musicians we have today. The way he articulates his ideas and how he tried to apply them to everybody's experience was just wonderful to watch.
This course touched on ideas I've been deeply interested in ever since I started playing music. Here, you get to explore the creativity, expression and intention behind music. These are themes most platforms and instructors don't touch.
It's also just a general pleasure to watch. Packed with excellent performances and equally excellent discussions on what each performance meant to each performer, there is a general ambience in this course that I can't quite put my finger on, but loved all the same.
So, check out this course if it interests you. I don't think you'll be disappointed. And with a MasterClass subscription, you can always explore the other offerings if you didn't like the course as much as I did.
Frequently Asked Questions
How much does the Yo-Yo Ma MasterClass cost?
A MasterClass all-access-pass costs $180 a year ($15 a month). This gives you access to 100+ courses, including Yo-Yo Ma's Masterclass
How long is Yo-Yo Ma's MasterClass? 
1 hour and 55 minutes long, consisting of 12 video lessons.
Can you get Yo-Yo Ma's MasterClass for free?
No, Yo-Yo Ma's Masterclass is not free. However, there are multiple offers and refunds if you're not happy.
Can I get a refund if I don't like the Yo-Yo Ma MasterClass?
Yes, MasterClass operates a 30-day refund policy if you purchase directly through them. If you purchase through other providers, their returns policy may apply. To ensure your refund policy is valid, visit MasterClass here.
Can I buy Yo-Yo Ma's MasterClass by itself?
You can buy the course by itself by using the MasterClass "gift" option. The course costs $90 as a stand-alone.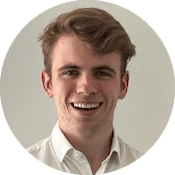 Charlie is a student reading politics at King's College London. He is also a passionate musician with over 14 years of experience. In his free time, he also enjoys cinema, long-distance running and learning new things.