As a prolific child actress (and filmmaker), Natalie Portman is one of the best loved actresses of our time. She won the Academy Award for Best Actress for her role in Black Swan, among many other accolades.
In Natalie Portman's MasterClass, you learn from Natalie herself. Her 20-lesson MasterClass teaches you how to act with empathy, develop your characters, and perform on camera.
If you're here, you're likely keen to find out what this MasterClass includes and whether it's the course for you. In this Natalie Portman MasterClass review, I'll weigh up the pros and cons to help you decide for yourself.
Before I begin, here are some key points:
.
Quick summary
Learn how to:
Balance improvising with truth-telling
Work with set, props, and camera
Act realistically with a green screen
Develop your acting in relation to character
Use physical gesture to emote
Research and practice for dialect
Pros
Learn from a widely successful actress and director
Rich and varied lesson content
Great assignments and recommendations
Cons
Less about breaking into acting
Workbook isn't too user-friendly
Less scene analysis than other MasterClasses
Course length: 20 lessons, 2 hours, 30 minutes.
Best for: Actors with some experience looking to enhance their character-building skills.
Overall: An interesting and specific look at some key elements of acting. Natalie Portman's MasterClass gives you insight into working with crew, acting through physicality, and even dialect-coaching.
Now I'll look further into Natalie Portman's MasterClass, including course content, pros and cons, and alternatives.
Here's what I'll explore:
About Natalie Portman and MasterClass
Inside Natalie Portman's MasterClass
What I liked/disliked
Who the course is for, prices, and alternatives
What others have said about the MasterClass
Verdict – is it worth it?
Firstly, here's some basic info:
About Natalie Portman
Natalie Portman is an Oscar-winning actress and director known for her roles in films like V for Vendetta and Annihilation.
The winner of 2 Golden Globes, Natalie is now known for her activism as well as her filmmaking.
She is perhaps best known for her role as Padme Amidala in the Star Wars prequel trilogy.
If you're keen to develop your acting skills and character-building, this could be the MasterClass for you.
And if you haven't already seen the trailer I highly recommend you watch it:
About MasterClass
"Created for students of all skill levels"
Founded in 2015, MasterClass is an online resource known for its celebrity-led courses.
The online education platform provides over 150 inspirational MasterClasses taught by those who've garnered global recognition in their fields.
Classes are available in everything from cooking with Gordon Ramsay to filmmaking with Martin Scorsese, to tennis with Serena Williams, and thriller writing with Dan Brown.
Famed for its outstanding production values, MasterClass is also rigorous when it comes to quality of content and learning materials. This combination provides a unique and compelling learning experience.
That being said, MasterClass might not be for everyone. In this review, I hope to weigh up the pros and cons to help you decide whether this is the resource for you.
If you want more details on MasterClass and some of its most popular classes, check out our Masterclass review and best MasterClass article.
Inside Natalie Portman's MasterClass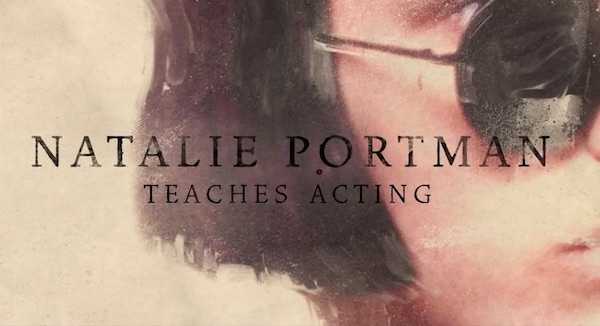 With 20 lessons to explore, Natalie Portman's MasterClass totals 2 hours and 30 minutes of viewing time. Each lesson lasts around 10 minutes.
As well as the video content, MasterClass provides you with a 61-page Workbook.
Here's what's inside the Natalie Portman MasterClass.
Lessons 1-3: Meet Your Instructor, Getting to Know Your Character & Developing Your Character Through Research
"I think that everyone around you is a potential teacher"
In her early chapters, Natalie sets out her aim to teach you about character. As she puts it, her MasterClass will teach you how to audition for roles and create your own set of tools to help you in your career.
Along with sharing her background in acting from an early age, Natalie advises you on how to create a timeline to better understand your character. For her, it's important to identify a character's sea changes, and her timeline method is a helpful way to do this.
Throughout this section, Natalie poses the key questions you should be asking when approaching a character, as well as what to avoid.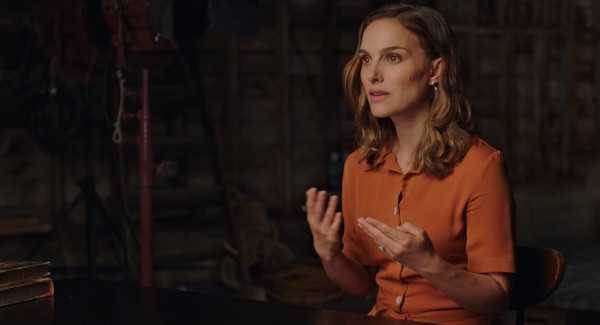 Overall, this section teaches you how to map character and create nuances. However, Natalie also takes this beyond a simple character bio, turning her attention to how characters relate to one another and what their motives are.
Natalie also instructs on how to develop a character through research. She suggests some resources and exercises for doing this and advises on what certain modes of research can achieve.
Interestingly, Natalie also addresses how to research for real vs. invented characters. She uses her role in Jane Got a Gun as an example of this. In particular, she advises on how to develop your character's habits and gestures through first person accounts and primary resources.
My key takeaway from this section was Natalie's distinction between documentary and film. As she puts it, you need to strike a balance between truth-telling and creative license when it comes to creating a character.
Lessons 4-6: Developing Your Character's Physicality, Scene Studies: Physical Gesture & Case Study: Black Swan
"You always have to think about those in-between moments"
As Natalie advises, an actor should root their character's physicality in emotion. As a result, one can serve to inform the other and create a more believable performance. She gives an example of how she did this in the film Brothers, where she played a military wife coming to terms with widowhood.
Using the physical-emotional connection as a starting point, Natalie teaches you how to:
Use psychology to inform your character's movements
Ask the right questions of your character
Play with movement in relation to camera and others
Show relationships through physicality
Use "in-between" moments to get creative
Connect to your character through physical appearance
What I found interesting in this section was Natalie's attention to appearance when embodying a character. As she sees it, costume and wardrobe provide you with feedback to help you get into a role.
Using Jackie as an example, Natalie shows how wardrobe details can influence movement within a scene.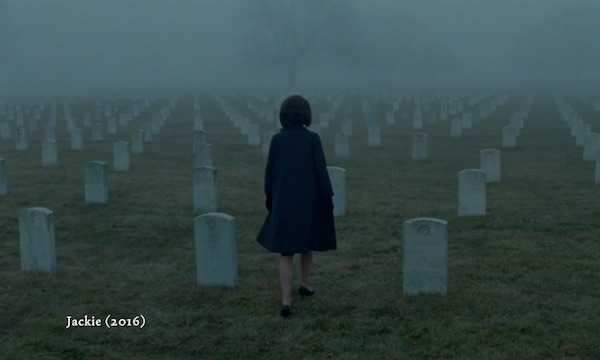 Along with sharing her own performances, Natalie also delves into some scene studies of her favorite films. This includes some key scenes that influenced her own choices as an actress, especially when it comes to "beautiful accidents."
Natalie concludes this section with some close analysis of her role in Black Swan. As one of her most acclaimed roles, Natalie shows how she pushed her body to its limits by learning ballet and using this to show a character's progress.
For me, this was a helpful way of bringing these lessons together to show how physicality and emotion translate in the final cut.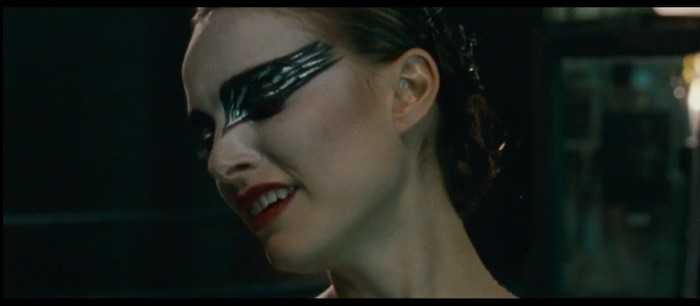 Lessons 7-8: Playing a Real Character & Assignments in Developing Performance
"We're creating art, not a history book"
In this lesson, Natalie draws attention to how you approach real characters both similarly and differently to the fictional. She uses her role as Jackie as a reference point and recounts the pressures involved in portraying her.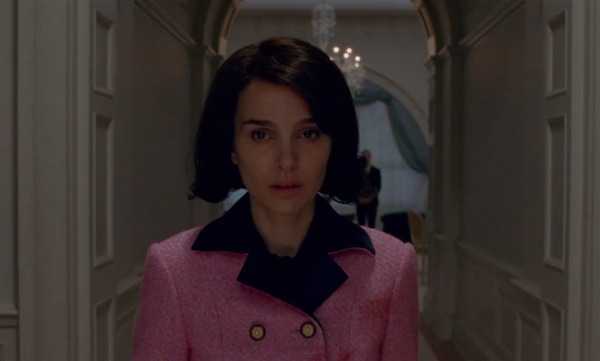 This section considers how best to interpret real life characters and how to marry this to your own creative license as an actor. With particular attention to research, Natalie teaches you how to:
Create a believable portrayal of a real life figure
Inform your character's physicality and psyche
Use physical gesture to show emotion
Bring creativity to a role while staying true to it
Following through with her previous advice on physical movement, Natalie suggests how you can best use physicality to project a real person's nuances. As she sees it, this requires both research and poetic license.
For her role in Jackie, Natalie studied footage from the White House to determine how and why Jackie Kennedy moved the way she did. In the clips she shows, Natalie pinpoints the nuances that she mimicked (and invented) to create her own interpretation.
She also suggests some exercises that can help you develop your own performances. These are included in the PDF Workbook.
Lessons 9-10: Dialect Coaching: Research and Practice & Jackie
"What is happening underneath what the person is saying?"
In this section, Natalie introduces you to her dialect coach, Tanya Blumstein. Over the 2-part lesson, both Natalie and Tanya share their tips for learning new dialects for your roles.
In fact, Tanya even takes Natalie through some of her warm-ups, so you can get a look at how the process really works when learning for a role.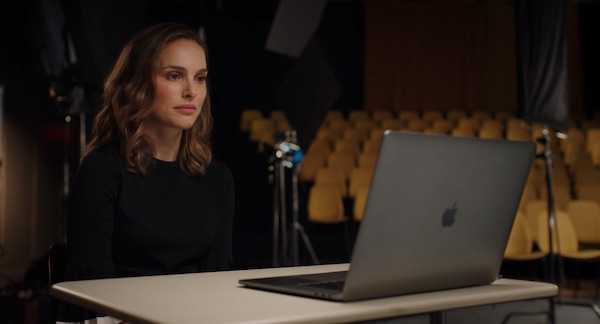 Along with these exercises, Natalie and Tanya suggest how you can learn about different regions and dialects to build upon a character's place of origin. This section also gives some sound advice on how to learn from primary sources and listen out for specifics in a person's dialect.
That being said, Natalie and Tanya also share ways you can work independently to learn dialects. As Natalie admits, not everyone has the luxury of learning straight from a coach, but there are still some methods to learn voices on your own.
In the second part of this section, they discuss how Natalie used dialect in Jackie to create an authentic portrayal of the former First Lady. This goes beyond a superficial accent, and instead explores how Natalie used breath and hesitations to create subtext.
Lessons 11-13: Working on Set, Performing on Camera & Improvisation
"You need to be flexible and open to others' ways of working"
Here, Natalie turns her attention to what you should bear in mind when working on set. This includes how to acknowledge the presence of others and to remain calm despite the pressure.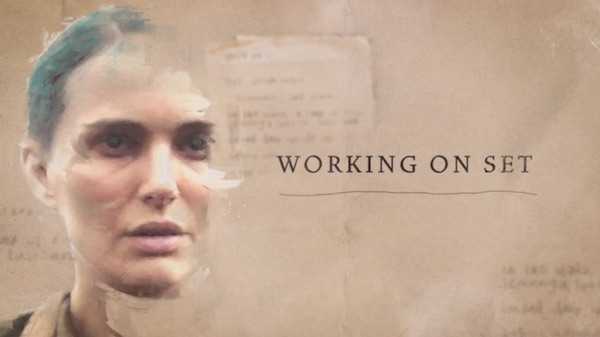 In this section, Natalie places a lot of focus on emotional connectivity with others on set, as well as how to tap into empathy. She uses an example of a scene from Cold Mountain to demonstrate how an emotionally attuned set can create the best performances.
She also teaches you how to:
Communicate effectively with your cast and crew
Settle into scenes of "emotional nudity"
Keep your brain working between takes
Protect yourself from negativity on set
Engage your body before a performance
As well as teaching you how to get into the right state of mind on set, Natalie also advises you on how to prepare for filming to ensure your best performances. This includes advice on memorizing lines, bringing your own ideas to the table, and finding a happy medium between your own point of view and flexibility.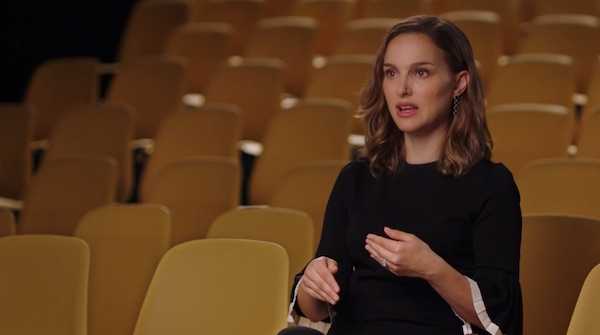 Natalie uses this discussion as a segue into the topic of improvisation. As she sees it, there are pros and cons to doing this, and the director's vision must ultimately be at the forefront.
On the one hand, she says, improvisation is an important way to make your mark as an actor and to show how you can bounce off of other people and scenarios. At the same time, she stresses, you need to be able to listen and react accordingly.
Lesson 14: Demo: Working with the Set, Props, and Camera
"You want to scour the scene to see what you might be able to use"
Natalie takes her advice on improvising and working on set to show you how this plays out in a scene. In this section, Natalie acts out a sample scene on set, and suggests how you can play with props and camera to make a scene your own.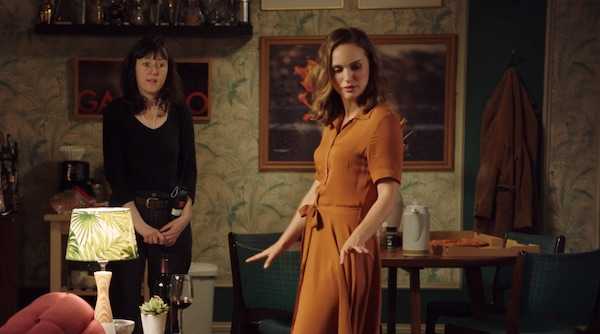 A lot of her advice in this section includes using your own instinct to play with the set as well as to have open and creative discussions with crew members. Natalie takes you through the scene while the camera films, providing commentary on what she's doing and why.
This was a great look at how a scene could actually play out on set and how you can navigate the possibilities/restrictions of the camera and backdrop. Natalie shows you how you can interact with props, work with lighting, and even direct the camera to capture a more compelling performance.
Lesson 16-17: Green-Screen Acting & Advice for Actors
"It's very easy to get caught up in the external"
In this section, Natalie teaches you how to:
Act truthfully with a green-screen
Create a memorable audition
Make the most of stereotypical roles
Foster a good working environment
Stay inspired by being engaged
At the start of this section, Natalie suggests how you can act more truthfully with a green screen. As she sees it, this is the "purest of form of acting" as it's the actor's job to bring the world of the film to life.
Using Annihilation as a case study, Natalie teaches you how to work effectively with your director to create a more realistic performance. This includes asking for visualizing materials as well as figuring out the "beats" for your movements.
Interestingly, Natalie also gives some auditioning advice that contradicted a lot of what I'd heard in other MasterClasses. In fact, Natalie advises some methods that others advise against, and sheds light on why she believes them to be useful.
For me, the highlight of this lesson was Natalie's advice to young women on navigating stereotypical roles. She admits that there were times in her career that she took on roles she would no longer consider, and tells you how you can make the most of these by bringing your own expression to the role.
Lessons 17-19: Working with Directors, Successful Collaborations with Directors & Case Study: Terrence Malick
"It's the stuff in between the page that gives it life"
For Natalie, the relationship with the director is by far the most important when choosing a film to work on. While she sees filmmaking as a collaborative process, the director is the "conductor" and you're ultimately serving his/her vision.
With this in mind, Natalie details how you can converse with your director so you both get the most out of the collaboration. As a director herself, it was interesting to see how Natalie's viewpoint changed when she considered the relationship dynamics between director and actor.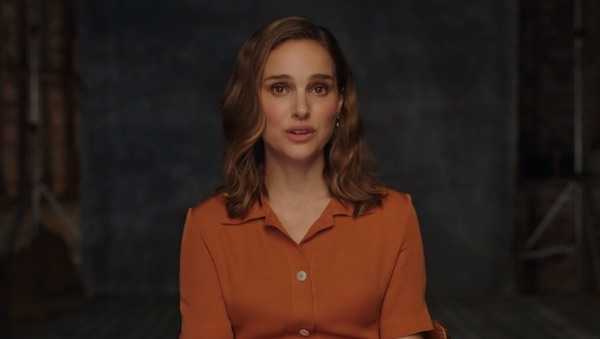 For me, the highlight of this section was Natalie's recounting of successful collaborations. This includes directors such as Darren Aronofsky, Anthony Minghella, and Pablo Larrain. Natalie takes you through a lot of personal and career advice she gained from these figures, and how they informed her final performances.
Along with these filmmakers is Terrence Malick, who Natalie pinpoints as having the most unique approach to filmmaking. Working with him on the experimental film, Knight of Cups, Natalie takes you through some key lessons Terrence gave her and how this has influenced her acting and directing ever since (see more).
Lesson 20: Active Empathy
"Be free, make mistakes, play"
Throughout this MasterClass, Natalie gives a lot of attention to emotional connectivity and empathy. Here, she leaves her parting advice on what all this means. She teaches you what active empathy is and how you can use it on set in order to foster the best performances.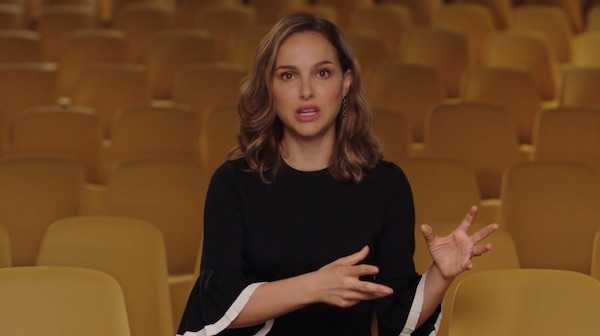 As she sees it, active empathy is a way of connecting with those around you. This is especially important on set, where it can be hard to tap into emotion when called to do so. Active empathy, she says, is good practice for getting into character and encouraging the best performances from yourself and those around you.
My Experience of Natalie Portman's MasterClass
All in all, Natalie Portman's MasterClass had a lot of information I hadn't seen in other acting courses. In particular, the demo scenes and dialect discussions were ones I found lacking in other acting MasterClasses.
That being said, I don't think this MasterClass is for everyone. Below, I hope to outline both the pros and cons to help you decide whether this MasterClass is for you.
What I Liked
Learn from a Successful Actress and Director
With 2 Golden Globes and countless other awards to her name, Natalie Portman is a standout actress both in and outside of Hollywood. In this MasterClass, you get the unique chance to learn from Natalie herself.
In her class, she teaches you how to use physical gestures to bring your character to life, as well as how to carry on a scene when the unexpected occurs. While 2.5 hours doesn't seem like a great deal of time, it's impressive how much ground she's able to cover.
Overall, getting the chance to learn from one of your favorite actresses is an unrivalled viewing experience. You're unlikely to get the same level of expertise from an experienced actor elsewhere.
Rich and Varied Lesson Content
Through her MasterClass, Natalie varies her teaching styles to show us case studies, documentary footage, and even a live demo in order to cement our learning. For viewers like myself, varied lesson content is an important way to stay engaged.
Compared to other MasterClasses, which focus predominantly on lecture-based teaching, Natalie offers rich and varied ways of teaching to give you the best learning experience possible.
In fact, a standout of the course was learning from Tanya Blumstein – Natalie's dialect coach. Both Tanya and Natalie take you through the dialect preparation for Natalie's role in Jackie. Tanya even shares some of the more field-specific terms that Natalie herself is less well-voiced in.
Great Assignments and Recommendations
Along with Natalie's own exercises, the Workbook gives extra learning you can dive into on your own. This includes thought exercises, additional reading, recording suggestions and more.
Substantial Workbook and Resources
As I've mentioned, the Workbook is a standout resource when it comes to taking hold of your own learning. With 61 pages to explore, the Workbook provides you with chapter recaps, further reading and viewing, and even embedded links to other useful sources.
In my opinion, this is an excellent way to take the learning beyond the course. While you can revisit the video lessons, the Workbook is a little more personal and hands-on. It really lets you take charge of your learning and allows you to explore the areas you're most keen to expand on.
Concise and Easy-to-Watch Format
With a total of 20 video lessons, this MasterClass is quite manageable in terms of content length. MasterClass also categorizes these lessons according to the subjects covered.
Because of this, you can dedicate a day to each section without feeling overwhelmed. This includes sections on character development, working on set, and dialect coaching.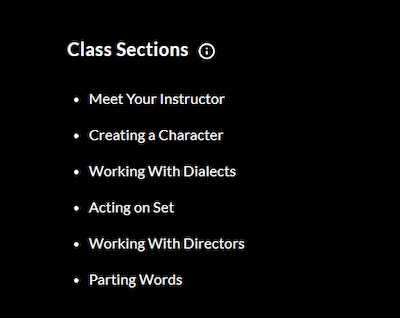 Unlike some MasterClasses, which present their lessons in a chapter-by-chapter format, Natalie's MasterClass is easier to navigate and breaks down the course into clear sections. If you find lengthy lesson plans overwhelming, this is a nice way to format the classes into bitesize sections.
Helpful and Engaging Community Hub
MasterClass has a community forum for all members of Natalie Portman's MasterClass. Here, you can introduce yourself to fellow classmates, provide feedback and discussion, and even get some critiques on your assignments.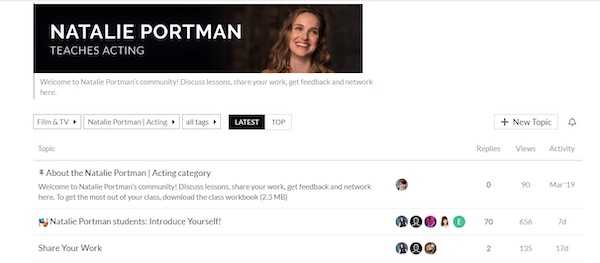 The way I see it, this is as close to a seminar experience you get with MasterClass. If you learn best by active discussion and debate, this is definitely a feature worth bearing in mind.
What Could Be Improved
Less About Breaking Into Acting
As a child actress, Natalie Portman has been immersed in Hollywood for much of her life. Because of this, I found the course less suited to those just starting out and trying to break into the industry.
As I found with other courses such as Samuel L. Jackson's, this MasterClass seemed less about how to get into acting and more about how to build upon your current skills.
So, while Natalie offers some good advice about how to audition and make a lasting impression, this class is probably less suited to those with no experience.
Workbook Not as User-Friendly
While I found that the Workbook was full of interesting content, its format wasn't the easiest to follow. Unlike other Workbooks that are easy to navigate both on-screen and on paper, Natalie's was a lot harder to read due to the small typeface.
Because of this, it's a lot less user-friendly than other Workbooks I've viewed, especially when it comes to breaking up the text with images and diagrams. In fact, I'd say the "zoom" button is almost essential for navigating this PDF, and you could probably follow it even better if you printed and annotated it yourself.
Less Scene Analysis than Other MasterClasses
In this MasterClass, there is a lot less variety when it comes to scene analysis and case studies. Mostly, we study clips from Jackie when it comes to both dialect and physical gesture, breaking briefly into Black Swan and Annihilation.
While the Jackie case study was helpful (especially in seeing how to interpret a real life figure), I felt that a little more variety would've helped us to better understand Natalie's acting range.
As well as this, the minor scene studies weren't always clear in what they were supposed to illustrate. Often, I found them too short to really get anything out of them, and I would've liked to have seen the teaching and examples match up more obviously in these lessons.
Lacking in Technical Theory
If you're considering MasterClass as an alternative to drama school, it's worth bearing in mind that this class is far more practical than it is theoretical. While Natalie dips into the topic of emotional expression at several points, it's lacking in the technical theory we might expect from an acting class, and is far more general than specific.
Considering Natalie's background in psychology, I found this quite unusual. However, as a 2.5-hour course, it's unlikely that Natalie could go into as much depth about this topic as she might've liked to.
Overall, this is a great course for those interested in developing their acting physically. But, if you're more interested in historical theories of acting, this MasterClass is probably not for you.
More Focused on Physicality than Emotion
As mentioned, this MasterClass is focused a lot more on physical performance than emotional. This is particularly clear in the sample scene, where we see Natalie interact with the set and its props to express her character's anger.
While Natalie does touch on the importance of breath and delivery, I felt that her teaching was a lot more geared towards gesture as opposed to expressing emotion through, say, a monologue.
Because of this, emotional delivery was definitely a subject that was lacking in this class. I got the impression that many of the case studies were more invested in creating visual believability rather than psychological.
Who is this Course For?
On a scale of 1-10 (1 being a beginner and 10 being an expert), I'd say this MasterClass is best suited to those between a 2 and a 7. This is because Natalie gives a lot of attention to developing your skill set and preparing for auditions (something less experienced actors would be keen to learn).
At the same time, I don't think this course is geared towards complete novices. Natalie focuses on how to act on set and even how to direct the camera. It's also less theory-heavy than you might expect from a beginner's course.
Learn how to:
Balance improvising with truth-telling
Work with set, props, and camera
Act realistically with a green screen
Develop your acting in relation to character
Use physical gesture to emote
Research and practice for dialect
How Much Does the Course Cost?
At the time of writing MasterClass had three subscription offers. The cost of these (per month) is:
Individual (1 user) $15
Duo (2 users) $20
Family (6 users) $23
All are billed annually, which at first glance may seem pricey.
However, you can considerably reduce your costs by taking as many courses as possible.
With over 150 courses on the platform you're likely to find quite a few to interest you. Even if you buy an individual membership and find only 10% of the courses of interest this still works out to only $12 a course:
$180 (annual individual membership fee) / 15 courses = $12.
And if you join with friends or family then the cost of each course is drastically reduced. Check out our MasterClass review or MasterClass cost articles to see how.
Bearing in mind that these classes are taught by global leaders in their fields the value is unbeatable. You can pay over $100 for an online course taught by someone you've never even heard of, never mind the caliber of teachers on MasterClass.
What's more, MasterClass also offers a 30 day refund if you're unhappy with your purchase.
You can also purchase MasterClass as a gift.
Alternatives
On MasterClass, there are a few other acting classes available:
Outside of MasterClass, there are some other online courses available. This includes Udemy's 10-hour Acting Class and more technical courses on SkillShare.
However, I don't think these classes rival the level of teaching you get with MasterClass. Here, you can learn directly from renowned actors and you get the high quality videos to match.
-> See our full roundup of the best acting classes online
Natalie Portman's MasterClass: What Others Have Said
I often use Reddit to research for MasterClass feedback. This is a nice way to get some reviews on what people really thought about the class. Based on these, as well as those on YouTube and MasterClass itself, people seemed to have mixed views about Natalie's course.
For some, the MasterClass was new and helpful. It gave a lot of unheard-of information that was delivered in a clear and precise manner.
"I just transitioned to film acting so this class was very new and informative for me. I loved how she broke down the character development process. That was the biggest building block for me. She explained everything in key detail. I am astounded by how in-depth her work is when it comes to character analysis, collaborating with the director and connection with the scene and space."
- Comment from the community
"The Natalie Portman MasterClass is awesome. It's about half the length of the other acting MasterClasses but it's still full of great information."
- Comment from Reddit
However, Natalie's MasterClass had its fair share of negative reviews, with some feeling cheated out of their money for a mediocre course. This was especially true for those with a little acting experience under their belts, who felt that this course offered nothing new.
"No, definitely it's not worth it! I'm on the first half of Natalie Portman's MasterClass and I didn't hear anything new to help me! Maybe it could inspire you but that's it! If you're an actor who already worked a few years in the industry you will quickly understand how basic are all that she says! And let's be clear of something: she isn't delivering an acting method, she's just giving us her experience of the set! Maybe you could check her if you are having a deal for all the MasterClasses but do not buy this MasterClass individually!"
- Comment from Reddit
From what I saw, a lot of negative reviews revolved around either the cost of MasterClass, its lack of insight for more experienced actors, and even the level of content MasterClass provides.
One particular drawback of the course was the sample scene demo. While it was refreshing to see an actress on set, the scene she chose (a woman discovering her boyfriend cheating) lacked the emotional punch it could've had.
"Am I the only one that doesn't consider this acting? This is just trashing an apartment… we don't need a class on that. Let Christian Bale give a MasterClass for Pete's sake. Or even Daniel Day-Lewis."
- Comment from the community
Overall, there seemed to be a balance between positive and negative feedback. I think this was largely dependent on the current skill set of the users. So, it's worth bearing in mind what you'd like to get out of this course, and what you think it could teach you that could enhance your skills.
Is the Course Unique?
When researching for Natalie's other teaching content, I found very little save for an "Actors on Actors" conversation with Michelle Williams. Aside from MasterClass, this seemed to be the most depth Natalie has gone into about her life as an actress and her process.
That being said, this is more a conversation between two actresses as they discuss a range of topics from starting out as child actors to connecting with characters. As interesting as this is, it's clearly not an educational resource. Because of this, I'd say Natalie's MasterClass is definitely unique in terms of content.
While this course is shorter than other MasterClasses, it's worth remembering that it is solely dedicated to teaching and is made with the viewer in mind. As well as this, Natalie's lessons are all in one clear, easy-to-find place, and this is a benefit you wouldn't find elsewhere.
What You Will Need
The Natalie Portman MasterClass doesn't require any equipment. In fact, all you really need is Internet access to sufficiently complete this course.
However, if you're keen to take your learning further, it's worth having a recording device to complete some of the assignments. These include filming yourself practicing dialects and interacting with the space around you.
If you have any kind of TV or film subscription, this is also useful for checking out some of the recommended films.
Is The Natalie Portman MasterClass Worth It?
Overall, this course is a lot shorter than other acting classes you'd find online. In fact, it's hard to determine the key target audience because of this. Natalie spends a lot of time addressing character and physicality but less time on theory or emotional expression.
As a standalone course, it's worth considering what you'd like to get out of this MasterClass before committing to it. If you find the topics of interest, it's probably worth the investment. However, I personally found Natalie's course very one-sided and even lacking in the more emotional aspects of acting.
Because of this, I think Natalie's MasterClass is best enjoyed in combination with other MasterClasses, such as Helen Mirren's. I don't think this course quite covers the scope that fans would expect, and because of this, it's worth mixing courses to get the best learning experience.
That being said, Natalie's MasterClass isn't without its merits. As I've said, the chapters on dialect coaching are particularly insightful, and it was also interesting to consider voice in relation to character.
In my opinion, the all-access pass is good value for money when it comes to acting. As such a personal and subjective topic, it really helps to hear a range of voices and opinions to get the most out of your learning.
Frequently Asked Questions
How much does Natalie Portman's MasterClass cost?
The individual all-access pass is $180 for access to unlimited classes for a full year.
How long is Natalie Portman's MasterClass?
In total, Natalie Portman's MasterClass is 2 hours 20 minutes long.
Can you get the Natalie Portman MasterClass free?
No, you can't get Natalie Portman's MasterClass free. The closest option to this is if someone buys it for you as a gift.
Can I get a refund if I don't like the MasterClass?
Yes. MasterClass offers refunds within 30 days.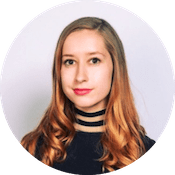 Rebecca graduated from King's College university with a first class honours in English Language, followed by a Masters' Degree in Eighteenth Century Studies.