The Doris Kearns Goodwin MasterClass offers a unique opportunity to learn about leadership from behind the Resolute Desk itself.
Pulitzer prize winning historian Doris Kearns Goodwin, brings to life four presidential greats – Lincoln, the Roosevelts and Lyndon B Johnson. Through her stories you'll learn how they used their qualities to guide the country through turbulent times.
But more importantly, how you can bring those qualities to bear on your own personal and professional life.
With five decades of studying American presidents and ten years of teaching government at Harvard, Kearns Goodwin is well qualified to teach this MasterClass. But if you're here, you may need a little more information to decide whether this class is right for you.
So this Doris Kearns Goodwin MasterClass review will set out my personal experience of taking the class. I'll be sharing both its many strengths, as well as one or two weaknesses to help you make an informed decision.
This review is lengthy, but if you're just interested in the highlights, this outline is for you:
.
Quick summary
Learn from the examples of great presidents to:
Love history and appreciate its relevance to today's world
Deploy emotional intelligence to set standards of respect and dignity
Communicate to inspire and call to action
Leverage your own weaknesses to build a strong team
Manage unproductive emotions
Replenish energy during tough times
And use your own ambition to enlarge the lives of others
Pros
Great delivery and inspirational teaching
Practical takeaways throughout the course
Great use of supporting footage
An active community of fellow students
Supportive workbook
Strong feel good factor
Cons
A rather short MasterClass
Biased – one personal interpretation of Lincoln, the Roosevelts and Lyndon B Johnson
Course length: 15 Lessons, 2 hrs 56m
Best for: Lovers or students of history, anyone working with people or aspiring to a leadership role, or just interested in self-improvement.
Overall: Kearns Goodwin's storytelling approach to history helps us appreciate the full range of emotions experienced by the presidents who navigated some of the country's greatest crises. It connects us to great leaders as fellow humans and helps us to recognize that the talents they deployed are within our reach (view details).
Now for my more detailed review, here's what I'll be covering:
A look inside the Doris Kearns Goodwin MasterClass
Strengths and weaknesses of the course
Is the content unique?
Is there anything better?
Verdict: Is the Doris Kearns Goodwin MasterClass worth it?
First the basics:
About Doris Kearns Goodwin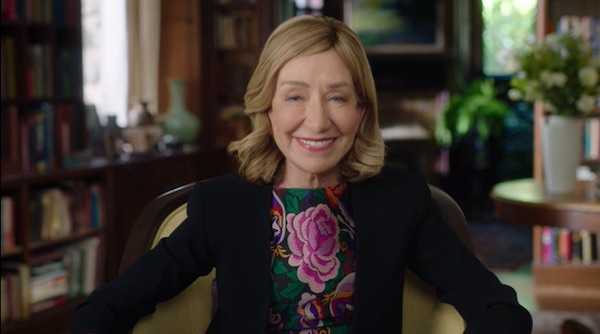 "There's something about history that I think everyone should love."
Doris Kearns Goodwin is a Pulitzer Prize winning historian and globally acclaimed non fiction author. Her work focuses on presidents who have provided outstanding leadership during times of calamity and upheaval.
Consequently, she's a ubiquitous guest of countless news and chat shows, where she provides historical context to today's calamities.
Kearns Goodwin's best selling presidential biographies have earned her Pulitzer, Lincoln, and American History Book Prizes, as well as a Carnegie Medal. Goodwin's work has also been adapted to provide the screenplay for Spielberg's 2012 film, Lincoln.
Her most recent book Leadership in Turbulent Times, examines the lives of those whose presidencies coincided with times of dramatic social and economic disruption. Her analysis of the talents they used to face these challenges provides a scaffold for leadership that all can build on.
If you haven't seen the trailer already, I highly recommend you watch it (view trailer on MasterClass).
About MasterClass
MasterClass was founded in 2015 based on the simple idea that access to genius should be available to everyone.
The online education platform provides inspirational MasterClasses taught by celebrities who have gained global recognition in their fields of expertise.
With superlative production values, MasterClass provides over 100 classes in everything from thriller writing with Dan Brown, cooking with Gordon Ramsay, to inclusive leadership with Bill Clinton.
Inside the The Doris Kearns Goodwin MasterClass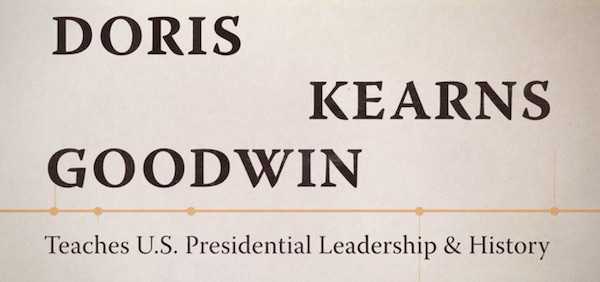 The Doris Kearns Goodwin MasterClass consists of 17 lessons which vary between about 5 and 15 minutes in length. In total it runs for just under 3 hours.
As well as the video resources, the Doris Kearns Goodwin MasterClass also has a Community Hub and a 20-page Workbook.
To give you an idea about what's included I've summarised the lesson content below.
Lesson 1: Introduction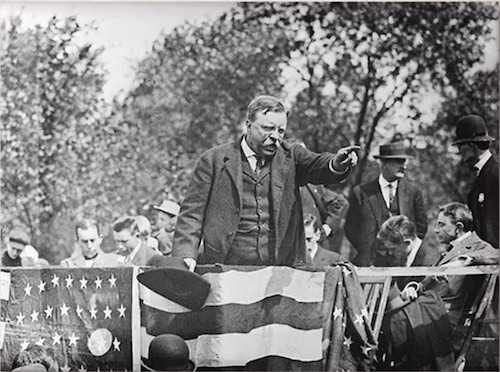 "Human nature is the most important thing to understand if you're a leader" (Theodore Roosevelt)
Kearns Goodwin starts out by sharing why she feels so privileged to be giving this MasterClass and what she wants you to gain from it. This includes:
A love for history and an appreciation of its contemporary relevance
A sense of what makes a good leader
Knowledge of what can be learned from the successes of good leaders, and
What can also be learned from how leaders own, and deal with, failure
She reminds us that, though we live in stormy times, previous eras have also been turbulent. Using examples of how great presidents applied their talents to major challenges, Kearn Goodwin hopes to impart, "lessons in human nature that affect us all in our daily lives."
She also shares childhood experiences of telling, and listening to, stories about real events and people. And she explains how these shaped her particular approach to history.
Lessons 2-4: Developing Leadership Qualities
"Most success comes from people who develop ordinary qualities to an extraordinary degree through sustained hard work" (Theodore Roosevlet)
In this trio of lessons, Kearns Goodwin addresses the age old question of whether leaders are born or made.
Drawing mainly on the lives of the four presidents she "knows best and [has] spent the most time with", she extracts the essential qualities that made them effective leaders. As well as the one thing that unites them all.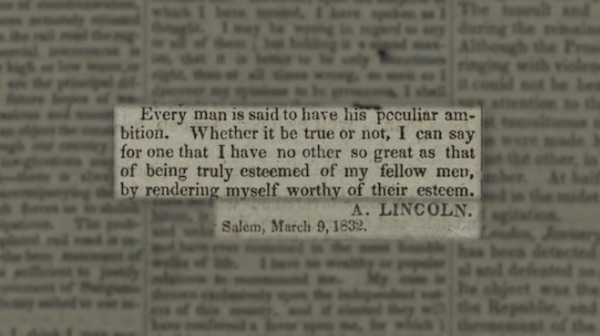 We learn how these great leaders:
Learned resilience, humility and empathy through adversity
Used personal ambition to achieve ethical leadership
Valued temperament over intellect when leading others
Exercised self discipline in the face of negative emotions
Leveraged integrity and emotional intelligence to set precedents, lead movements and end injustice
I was particularly moved by the story of FDR's paraplegia following polio. Whilst I knew about this, I didn't know the lengths he went to to recover his strength. Or how this humbled him and influenced his ability to empathise with others to whom life had dealt a cruel hand.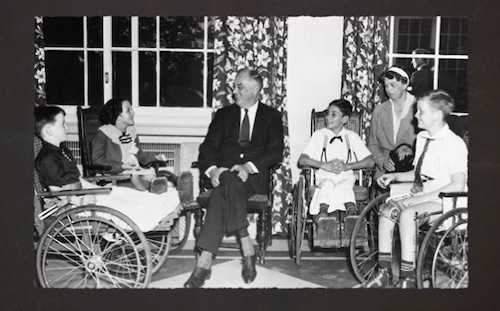 But perhaps best of all in this section is that Kearns Goodwin outlines how to develop good leadership skills for yourself, how you can extract wisdom from experience – and why you should.
Lesson 5-9: How to Make Good Decisions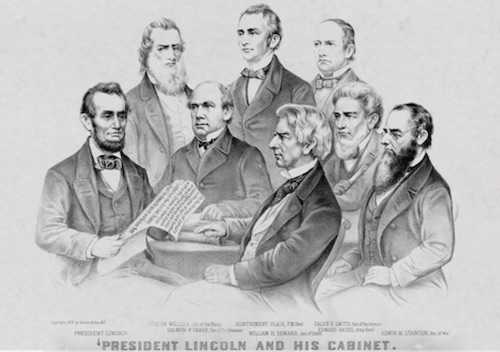 "In any moment of decision, the best thing you can do is the right thing, the next best thing is the wrong thing, and the worst thing you can do is nothing." (Theodore Roosevelt)
Kearns Goodwin argues that good decision making in times of crisis depends on collaboration with the team you build around you. So in this quintet of lessons she discusses:
How to capitalize on your own weaknesses to build a strong team
The most important thing a leader does to influence team culture
The value of diversity of opinion to decision making
Finding something that all sides can feel good about when dealing with crises
Connecting with people to gain widespread support for a decision
How strength must be replenished during tough times
Using fascinating anecdotes from the conduct of past presidents, and a case study of Teddy Roosevelt's handling of the 1902 Coal Crisis, she shows how these strategic choices were deployed to make good decisions during critical moments of history.
I loved the way Kearns Goodwin emphasized how nationally significant decisions have a micro relevance to our everyday lives. They contain all the elements you need to wrestle with when making any decision – big or small. Whether it's garnering advice from others, weighing up pros and cons, anticipating results and consequences, these are all skills we can learn from the example of great leaders (see more).
Lessons 10 & 11: Communicating With Strength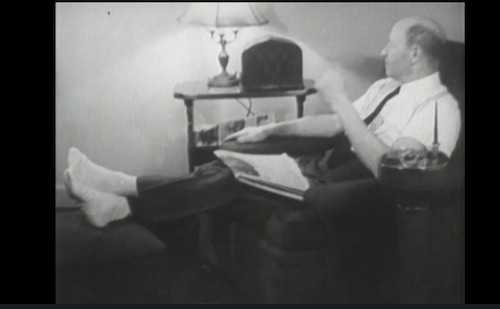 "People don't care how much you know, until they know how much you care" (Theodore Roosevelt)
Good communication is pivotal to great leadership.
Through the lens of Teddy Roosevelt's 2nd inaugural speech, and FDR's first inaugural speech & fireside chat, we learn how leaders:
Speak directly and simply to mobilise action
Use honesty to set the tone for change
Adapt their message to the issues, audience and medium of the time
Kearns Goodwin ends this section with a moving tribute to her late husband, presidential speechwriter and adviser Richard Goodwin.
A lifelong public servant, Goodwin wrote many speeches for many presidents. It was he who took the anthem of the Civil Rights Movement to write LBJ'S most famous speech which changed the face of the nation.
Lessons 12 & 13: Building Civic Leadership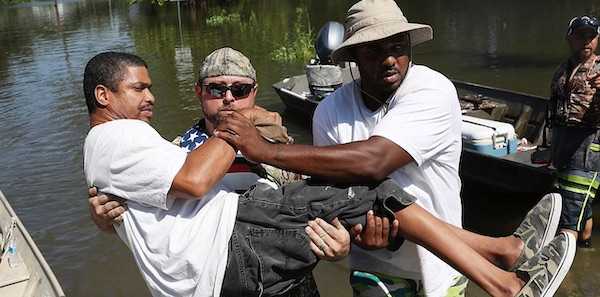 "What is empathy but the ability to somehow feel what other people are feeling, to understand what they're thinking, to put yourself in their shoes?" (Doris Kearns Goodwin)
Using examples from tragedies that have befallen the US, Kearns Goodwin points out that as terrible as these events are, they can bring out the good in people.
They tap into the best elements of human nature and can fundamentally alter the hearts of those that become involved – so that thereafter they do something better with their lives.
Using this as a springboard, Kearns Goodwin moves on to provide advice to help us all to find the best in ourselves. She advocates:
Taking responsibility for the media we consume in today's divisive climate
Being aware of your own perspective and curious about the perspectives of others
Using the extraordinary voting privilege you have been given
Prioritizing what a candidate has already done, rather than what they promise to do, when voting
She rounds off the first of this duet of lessons with examples of how great presidents have taken their lead from grass roots movements. The relevance here being, as she says, "it's in your hands".
Finally, she provides some great advice for those wanting to run for office. Once again, drawing on what presidents before have done to prepare themselves.
Lessons 14 & 15: Building Legacy and Storytelling
"I shall always be grateful for this curious love of history, allowing me to spend a lifetime looking back into the past, allowing me to learn from these large figures about the struggle for meaning for life" (Doris Kearns Goodwin)
In these closing lessons, Kearns Goodwin shares her particular approach to history. For her, it is crucial to write as if you don't know the ending.
This enables her to view her subjects with empathy. To captivate the hopes, anxieties and fears her subjects were experiencing at the time. Bringing them to life for us as people and giving us a sense of connection to them.
It was precisely her ability to do this which led Spielberg to request her collaboration in the film, Lincoln.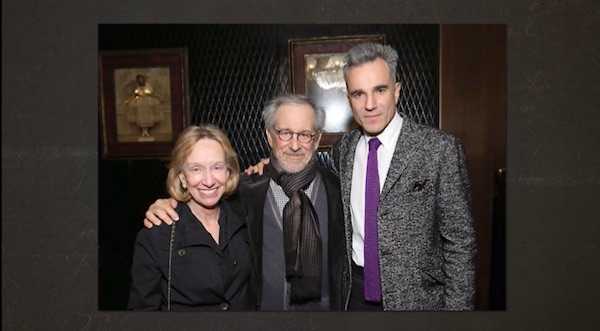 As she bids us farewell, she hopes this MasterClass will give you a sense of perspective and solace that we have come through turbulent times before. But more especially that we're not in this alone and that we can learn wisdom and courage from those who came before us.
My Experience of the The Doris Kearns Goodwin MasterClass
Here I sum up what I loved about this MasterClass, and a couple of shortcomings – in case they are deal breakers for you.
What I Liked About Doris Kearns Goodwin's MasterClass
Great delivery and teaching
As a Pulitzer prize winning historian with half a century of studying presidential leadership behind her, Doris Kearns Goodwin knows her stuff.
And as a former Harvard professor, she knows how to teach it.
She has gleaned fascinating insights from her work which she shares in an accessible and evocative way.
"One of the great things about Doris's course is that she loves teaching - and that comes through loud and clear. BTW, I think most of us have watched most of her videos multiple times. I know I have." 
- Comment from the Community
Her many anecdotes and stories bring great leaders to life in a way that helps us connect with them as real people, just like us. And with each section there are life lessons that you can apply to your own personal and professional life.
Practical takeaways throughout the course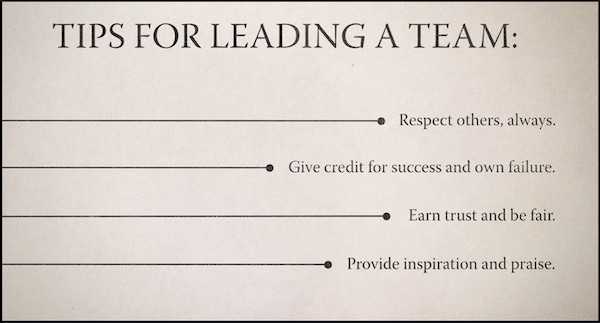 Each lesson of the course provided important takeaways at the end. These set out tips as to how you can apply the qualities deployed by great leaders to your own everyday life.
They are also in the workbook which is very handy as a post course reference.
Great use of supporting footage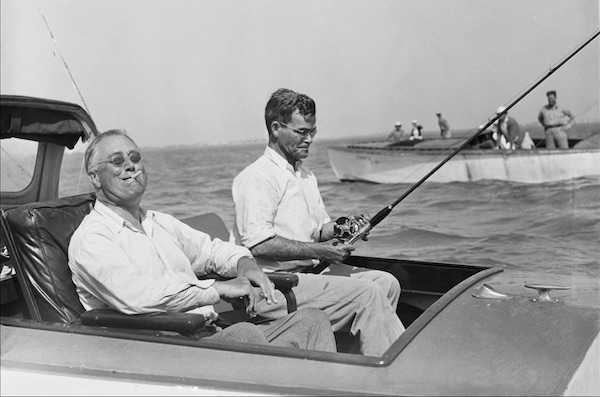 MasterClasses can occasionally feel like a lecture.
This class makes extensive use of stills, audio recordings and film footage to support and complement learning.
Good workbook
The workbook is fairly short for MasterClass and it doesn't precisely follow the flow of the course. However, it does make for an excellent post course reference.
Each chapter provides practical tips, recommending reading or links to primary sources to further your learning.
The leadership qualities and strategies described during the MasterClass are summarized, together with ways in which you can develop these for yourself.
There are also several 'Lessons in Leadership' sections which outline how a variety of presidents have applied their talents to solving various crises – as well as examples of how they failed and what was learned from their failures.
Feel good factor
"DKG is a true delight, so much that I binged all of our videos in one day while out walking or working around the house. I'm such a nerd that I've started to re-listen and see what I didn't catch the first time. This is so critical for me to stay positive and to know that as a country we will eventually get past this truly bizarre period of time and my hope is that we can come together as a nation and not become even more divided." 
-Comment from the Community
Kearns Goodwin helps us to recognize that all eras experience upheavals and turbulence that seem unprecedented at the time. But looking back on them reduces their magnitude since we know how they were resolved.
Her empathetic, storytelling approach helps us to see crises as they were experienced at the time. It connects us, as humans, to those great leaders who navigated them. By recognizing their fears and anxieties, as well as their strengths, we can feel more optimistic for the future.
An active community of fellow students
MasterClass provides a community forum in which fellow students can ask questions and share insights to further learning.

The Doris Kearns Goodwin Community is unusually responsive and provides ample opportunity for you to further your learning and connect to others to discuss ideas.
"I think the community is one of the best features of MasterClass. Please post more of your thoughts. You're not alone in being saddened by our current times and its apparent emphasis on division." 
- Comment from the Community
What I Thought Could Be Improved
Rather a short class
At a little under three hours this class is somewhat shorter than others I have taken.
This is understandable as it is not teaching a purely practical skill like cookery or film production. But it's a point worth considering before you invest your money.
Bias
Obviously this class is focussed on American Presidents and, as such, is US centric.
In addition, those who are not appreciative of either Lincoln, the Roosevelts or LBJ, may disagree with Kearns Goodwin's interpretation of them.
Kearns Goodwin has an empathetic, storytelling approach to history. Historians with different approaches or perspectives on history need to take this on board before signing up to this course.
Who is this MasterClass for?
History lovers: If you love history you will enjoy this course. Even if you know a lot about presidential history the lens Doris Kearns Goodwin uses to distil the qualities of these great men is likely to give you a different perspective from the one you are used to.
Students: Students of history should also find that this class enhances your love and interest in history. Kearns Goodwin is a great story teller and brings her presidents to life in a way that helps us to connect to them as humans, not superhumans.
Current and future leaders: Anyone who works with people, who aspires to be a leader or already works in a leadership role, can learn valuable life lessons from some of the best leaders to sit in the Oval Office.
Anyone interested in self improvement: The lessons in this class distil the best elements of our human nature as exemplified by great presidents. They motivate us to find these within ourselves and nurture them through resilience and hard work.
How much does the Doris Kearns Goodwin MasterClass cost?
MasterClass currently offers two options.
You can purchase this MasterClass as a single class for $90. The class and the workbook are then yours to keep forever.
MasterClass also offers an annual all access pass for $180. This provides access to all 85+ MasterClasses for a full year.
The Doris Kearns Goodwin class is the only one on presidential leadership, but there are plenty of others that would complement this MasterClass such as Howard Schultz on Business Leadership.
Or you could opt for something completely different and cook with Thomas Keller then learn negotiation skills with former FBI hostage negotiator, Chris Voss.
Alternatives to the Doris Kearns Goodwin MasterClass
MasterClass offers three other classes on leadership. These are hosted by Bill Clinton, George W Bush, Howard Schultz and Bob Iger.
There is also a MasterClass in Creativity and Leadership given by Anna Wintour.
There are several other classes within MasterClass's that would work well with this MasterClass including Hillary Clinton, Paul Krugman, Chris Voss, and Daniel Pink to name but a few.
The Doris Kearns Goodwin MasterClass: What Others Have Said
I took a look at the comments on Reddit and beneath the Doris Kearns Goodwin MasterClass trailer on Youtube to gauge the reactions of others who had taken this course.
The reaction was overwhelmingly positive, but I will start out with the one negative comment that I found on Reddit.
"I took it, it's ok, short and basic but has value. If you're studying a field closely linked to history I don't think it's worth your time but if you're in a different field it may be. It's not really a history class but more what certain presidents can tell us about leadership." 
- Comment from Reddit
I agree that the course is short. However, I don't agree that if you're a historian this course has little to offer. My degree is in history and I have taught it for 30 years. Historians tend to specialize in certain periods, for me this was Early Modern Europe.
And even if you specialize in American presidential history, this course is likely to provide a different perspective – as this fellow educator on YouTube said:
"As an educator teaching United States history for close to 15 years -this moves me and I am beyond fascinated and emotionally moved by this."
- Comment from YouTube
The inspiring nature of this course was also referred to in another YouTube comment:
"I loved this class. Thank you Doris! It was educational, interesting, and ended up inspiring me much more than I anticipated. Just really good."
- Comment from YouTube
The MasterClass community contained no negative comments. The comment that most summed up my own experience of the class is this one:
"I took this course to learn more about leadership and US history. I realize the importance of soft skills and that it is something you need to practice, practice, practice. How can you build resilience without going through difficult life situations? Or be better at working with people without meeting and working with different people? This is a great course to learn the theory behind great leaders. I really appreciate the insight from this course that shows that great leaders are also humans, that they go through difficult life situations and also need to recharge. I really admire Doris Kearns for her professional achievements, writing and great presentation of ideas."
- Comment from the community
Is the Content Unique?
Doris Kearns Goodwin has written several books which form the basis for this MasterClass and can be purchased on Amazon:
Lyndon Johnson and the American Dream (1976).
No Ordinary Time: Franklin and Eleanor Roosevelt (1994).
Every Four Years: Presidential Campaign Coverage from 1896 to 2000 (2000).
Team of Rivals: The Political Genius of Abraham Lincoln (2005).
The Bully Pulpit: Theodore Roosevelt, William Howard Taft, and the Golden Age of Journalism (2013)
Leadership in Turbulent Times (2018)
But in terms of condensing the culmination of five decades of acclaimed study in presidential history into one educational, lavishly produced MasterClass, the content of this class is certainly unique.
Is the Doris Kearns Goodwin MasterClass Worth It?
In my view the Doris Kearns Goodwin MasterClass is worth every cent of its $90 price tag.
The lessons she draws from her acclaimed career as a White House Fellow, Harvard lecturer in Government, historian and non fiction author can be applied by all of us.
Through her unique, storytelling approach to history, she connects us to presidential greats in a way that inspires us to cultivate empathy and resilience to enlarge our own lives, and those of others.
Her down to earth, compelling and heartfelt approach, combined with the superlative production values that characterize MasterClass, make this a MasterClass worth taking.
However, as always, I recommend you take a look at what's on offer on the platform before committing. If you can find at least two (and I challenge you not to) other classes worth considering, the $180 all access annual pass represents great value for money.
Learn from the examples of great leaders to:
Love history and appreciate its contemporary relevance
Deploy emotional intelligence to set standards of respect and dignity
Communicate effectively
Inspire others and call them to action
Use an awareness of your own weaknesses to build a strong team
Manage unproductive emotions and replenish your energy when times are tough
Leverage your own ambition to enlarge the lives of others
Pros:
Great delivery, teaching and production values
Practical takeaways at the end of each lesson
Helpful workbook
Motivating with a strong feel good factor
Very active community of fellow students
Great use of supporting footage to support learning
Cons:
Rather a short for a MasterClass
Strongly biased to a particular interpretation of Lincoln, the Roosevelts and Lyndon B Johnson
Frequently Asked Questions
How much does the Doris Kearns Goodwin MasterClass cost?
You can purchase this MasterClass on its own for $90, making it yours forever. Or you can purchase an all access pass for $180.
Can I get the Doris Kearns Goodwin MasterClass for free?
Sadly no. Not unless you are lucky enough to have someone buy it for you as a gift.
Can I get a refund if I don't like the Doris Kearns Goodwin MasterClass?
Yes, MasterClass offers a 30 day full refund policy, if you purchase through another vendor their own returns policy may apply.
How long is the Doris Kearns Goodwin MasterClass?
It consists of 15 Lessons, totalling 2 hours and 56minutes.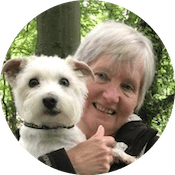 Liz Hurley has 30+ years of high school teaching experience and is one of our senior writers here at Learnopoly.