The Bob Iger MasterClass offers a unique opportunity to learn strategy and leadership from one of the world's most successful CEOs. So successful, he's been asked to once again take the reins at Disney to rescue it from its recent slump.
You'll learn how he used his qualities to guide one of the world's most beloved brands through turbulent times. And in the process maintained its essence and increased its value four fold.
And, more importantly, how you can bring those qualities to bear on your own personal and professional life.
But exactly how good is the Bob Iger MasterClass and is it worth paying for?
Having fully completed the course, I'll be answering the above questions and more to help you decide if it's right for you in this Bob Iger MasterClass review.
But first, if you're interested in the highlights:
.
Quick Summary
Learn how to:
Restructure your day for maximum focus and effectiveness
Develop core leadership attributes
Build strategy
Sell your vision and negotiate like a pro
Navigate complex deals
Embrace change
And gain insights into the processes behind major acquisitions by the Walt Disney Company
Pros
Delivered by a titan of the entertainment industry
Practical takeaways throughout
Structured to promote understanding
Cinematic quality with footage that supports learning
Cons
Fairly short class
Generalized in places
Quite focused on the creative industries
Course length: 13 video lessons totalling 2 hours and 11 minutes.
Best for: anyone wanting an insight into effective leadership and strategy from one of the world's most accomplished CEOs. Also, anyone who wants to develop their negotiation skills or has an upcoming interview or pay review.
Less suitable for those already skilled and experienced in business leadership and strategy. That said, there is still much to be gained in terms of the case studies of mergers and acquisitions and Bob's own perspective.
Overall: the Bob Iger MasterClass distills the wisdom Iger's gained from nearly half a century in the entertainment industry to give you the tools you need to think strategically and inspire those you lead. He's curated the wisdom drawn from his lived experience in a way that makes it accessible and inspiring and provides lessons that you can apply to your professional and personal life.
Now for my more detailed review, here's what I'll be covering:
A look inside the Bob Iger MasterClass
Pros and cons of the course
Is the content unique?
Is there anything better?
Verdict: Is the Bob Iger MasterClass worth it?
First the basics:
About Bob Iger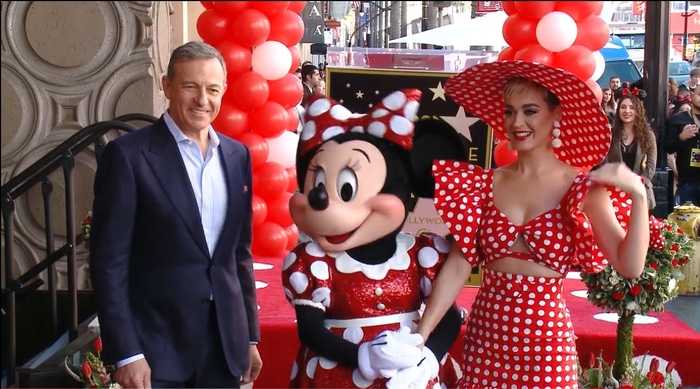 Bob Iger's media career began in 1974 with a menial role at ABC. By 1994 he had risen through ABC's ranks to become its president.
After moving to Disney he was its CEO for fifteen years. And less than a year after his retirement, is currently its CEO again following a dramatic slide in Disney's share price after his departure.
For those of you who don't know him he:
Reinvented Disney and increased its capitalization value from $48bn to $257bn through a series of multi billion dollar acquisitions and the expansion of Disney's global presence
Was named Time's Business Person of the Year in 2020
Is a NYT #1 bestselling author with his book The Ride of a Lifetime, which also became an NPR book of the year
In this MasterClass Iger distills the wisdom gained from nearly half a century in the entertainment business to give you the tools you need to think strategically and inspire those you lead.
And if you haven't seen the trailer for his MasterClass yet, I recommend you check it out:
About MasterClass
MasterClass is one of the most popular online learning platforms out there.
Two things set it apart from the rest:
Globally famous instructors who've achieved their status due to their achievements in their fields of expertise, and
Extremely high cinematic quality production values
The MasterClass philosophy is simple: we all deserve access to genius and the right to learn from the very best.
Bob Iger's MasterClass sits beside courses from 150+ other world renowned experts such as Gordon Ramsey, Ron Howard, President Bill Clinton, Samuel L Jackson and Jon Kabat-Zinn.
For more detail on the MasterClass platform, check out our MasterClass review.
Inside the Bob Iger MasterClass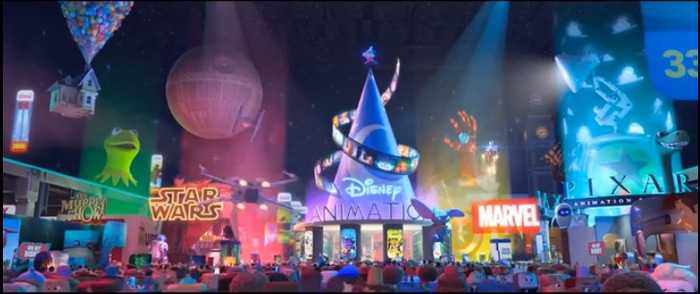 Bob Iger's MasterClass comes in at just over two hours of viewing time. It consists of:
13 video lessons which are between 5-15 minutes long
Access to an online community of fellow students
A 36 page workbook containing a course summary as well as recommended resources and activities to extend your learning
I've split Iger's MasterClass into six main sections as follows:
Meet your instructor
Developing strategy
The power of branding
Risk taking in business
Managing industry disruption
Conclusion
And I've summarized each section below to give you a good idea what to expect.
Section 1/6: Meet Your Instructor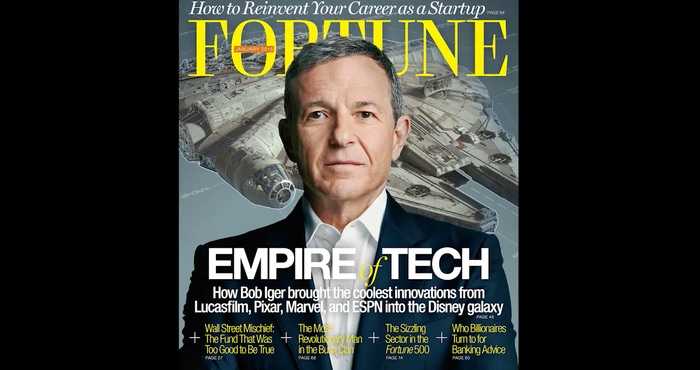 "I wanted to teach this MasterClass because I've had some great teachers and learned many lessons… and having the ability to give back is something I would very much like to do."
The Bob Iger MasterClass opens with a montage of clips from Disney classics and iconic moments in Iger's career at the entertainment giant.
Right off the bat, Iger acknowledges his gratitude to the 'great teachers' in his life, and welcomes the opportunity to give back through his MasterClass.
He then sets out what he wants you to gain from his class. Through the lens of how Disney has come to operate under his leadership, Iger wants you to learn how to:
Appreciate core leadership attributes
Manage creativity
Develop strategy
Contend with disruption
And gain insights into the processes behind key acquisitions by the Walt Disney Company
Section 2/6: Developing strategy
Using your time effectively
"My job demands a lot of my time … and so I've adjusted my daily routine over the years to do my job effectively."
Time management is an invaluable skill, whatever you're wanting to achieve in life.
So it's great that Bob's class starts with him sharing the detailed (and unusual) structure of his day.
He explains how he benefits from:
Setting aside uninterrupted time to generate energy and focus
Starting work early
Making time for family
Scheduling in space to evaluate the day
Above all, Bob emphasizes the importance of building quiet, meditative time into his routine, no matter what the pressures.
He is adamant that this dedicated, uninterrupted time makes for a focussed and efficient day, though that may seem counterintuitive.
Which is a great segue into the next lesson, in which focus is a key component.
Focus, strategy and priorities
"Focus is very important for good leadership because people need to have a sense of what the priorities of the organisation they work for are and what their priorities need to be."
Here, Iger explains the need to have a sharp focus in order to develop a successful business strategy and allocate time and capital effectively.
In this lesson you'll learn:
How Iger arrived at the 3 strategic priorities that landed him role of CEO at Disney
The ways in which he articulated and sold his vision to the interview panel
How important it is to constantly communicate and reinforce your strategic priorities with everyone responsible for implementing them
The need to adjust to constantly changing market conditions
Iger's strategic priorities are the reason why Disney is in the position it is today. So it's fair to say, this advice seems to work.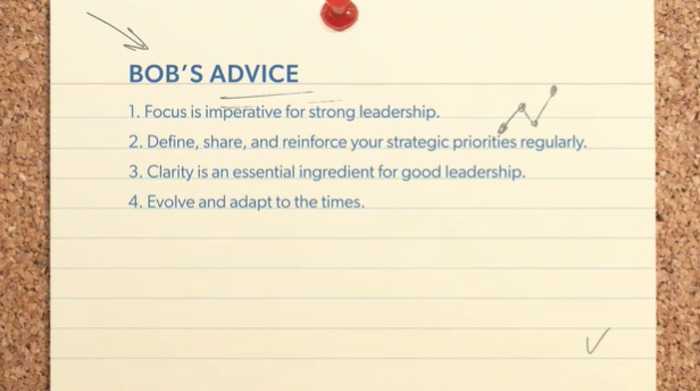 On a practical note, I loved the way key takeaways were highlighted at the end of each lesson to cement learning. And if like me you print the workbook off, it really helps with effective annotation.
Plus if you're going for a promotion or a new job there are some great actionable tips for interview preparation in this section. Especially where competition is stiff – as it was when Iger landed the job of CEO at Disney!
One of Iger's three strategic priorities for Disney was to embrace technology to help Disney tell its stories in more compelling and innovative ways.
This leads nicely into how Iger navigated the acquisition of Pixar.
Taking giant swings: Pixar acquisition case study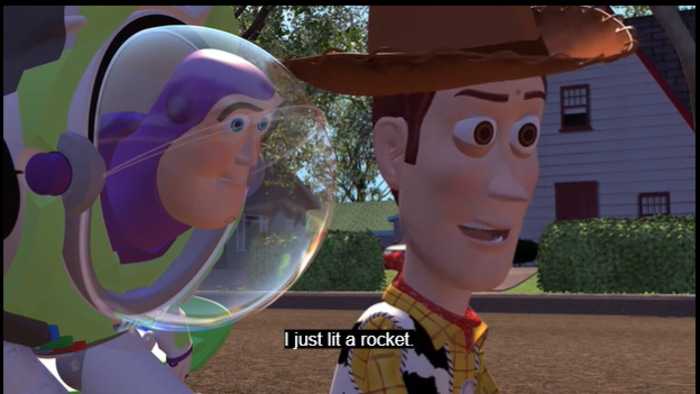 "Because Disney had been struggling in animation for about a decade, I knew my first priority on becoming CEO was to turn Disney animation around. I also knew, if I didn't, then my tenure as CEO was likely to be short lived."
Here, Iger walks you through the steps involved (some planned, others not) in acquiring Pixar.
You'll learn how Iger overcame the odds with the acquisition and in particular about:
Actions he took to repair the existing relationship between Steve Jobs and Disney
How he sold his vision for improving Disney animation to the Disney board and shareholders
The process of getting Jobs -and key Pixar players- on board with the idea
The importance Iger attached to preserving the unique culture of Pixar
I found it interesting that Iger's experience of mergers (as an employee) had made him so sensitive to respecting Pixar's distinct, and highly valued, culture. Drawing on his first hand knowledge was a key factor in convincing Jobs to go ahead with the deal.
There were some powerful insights in this lesson. If you were to get a CEO of Iger's standing to advise on successful mergers and acquisitions, it would cost upwards of $100,000 per hour!
"The best way to achieve success is by putting it on the table, in effect, by going for it."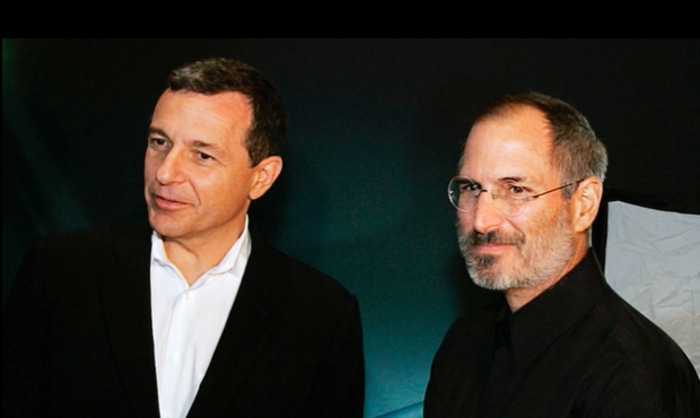 And these insights are consolidated in the next short lesson:
The art of negotiation
In this short lesson, Iger sums up his personal techniques for successful negotiation. Many of these were evident in the negotiations with Pixar. You'll learn that Iger:
Believes in getting things done fast
Is up front about what he wants to achieve from the start (as he was with Steve Jobs)
Forges a close personal relationship with key players to understand what they truly want
Makes sure both sides walk away as winners
Iger's direct and open approach to negotiation is somewhat unorthodox. But he puts his successes down to the spirit of candour generated by his frankness.
Section 3/6: The power of branding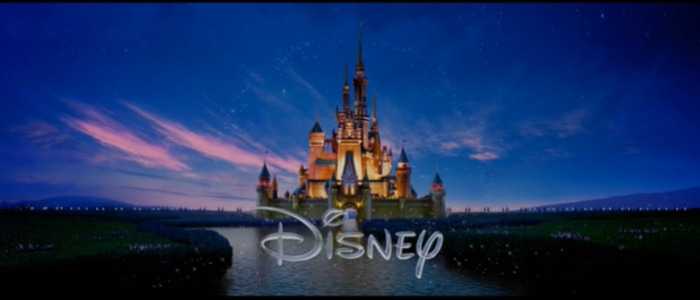 Creating brand value
"The most important thing in terms of maximizing brand value or managing a brand is, first, to completely understand the essence of the brand."
According to Forbes, Disney is the 7th most recognized brand in the world. Many factors have gone into creating and maintaining it. In this lesson Bob outlines some of them:
Knowing what the brand stands for and staying true to those core attributes
Signalling value and trust
Evoking a reaction
Leveraging a brand across businesses
Keeping a brand relevant while staying true to core values – which Disney has done for nearly a century!
I enjoyed the Disney princess example Iger used to demonstrate him keeping Disney relevant!
Iger talks quite generally about each factor in this lesson, but the workbook provides more practical actionable tips for brand creation which was good to see.
Expanding your brand: Marvel acquisition case study
"There is a way to manage brands separately, respecting both and adhering to each brand's attributes while still under one company's brand."
Here, Iger shares how he navigated the difficulties of acquiring Marvel. A brand whose more adult themes seemed at odds with the family oriented Disney brand.
In this case study you'll find out how Iger:
Weighed up the merits and pitfalls of the acquisition
Retained the identity of both brands
Managed both brands separately to preserve the integrity of their attributes
Leant into Marvel's consumers
Improved the way Marvel operated
Testimony to the success of the deal is the fact that Marvel has generated around $18 billion for Disney with each new film being instantly recognizable as a Marvel movie.
Section 4/6: Risk taking in business
Anticipating what customers want
In this lesson, Iger tackles the problem of trying to predict what future audiences want to see – especially pertinent since a film can take years to plan and make.
Being able to predict what your consumers may want in the future is key to any business so this is a super useful lesson.
Surprisingly (in our data driven age), Iger shows how using data to help with your predictions can lead you astray, and that sometimes you have to trust your gut.
Had Iger been a slave to the data suggesting female/black superhero movies wouldn't generate returns, Captain Marvel and Black Panther would never have been made.
He explains how he questioned the data, reinterpreted the results in a novel way and ultimately pushed it to one side and went with his lived experience.
Thus producing two successful movies that better reflected the diversity of the world.
This is great segue into the next lesson:
The importance of risk taking
"The worst thing that a company can do in a dynamic marketplace is to adopt status quo as a strategy. Status quo is a losing strategy."
For Iger, things that are new and different are risky.. but necessary. His philosophy is that business success depends on being comfortable with taking informed risks …… and risking failure.
Iger shares an amusing anecdote of a police show he advocated whilst at ABC that bombed horribly. He uses it to demonstrate that with the right mindset you can take pride in failure and come back from it. As he did in this instance with the critically acclaimed NYPD Blue.
Whatever you do after failure, says Iger, don't become conservative or withdraw – that way lies more failure!
Navigating complex deals: 21st Century Fox case study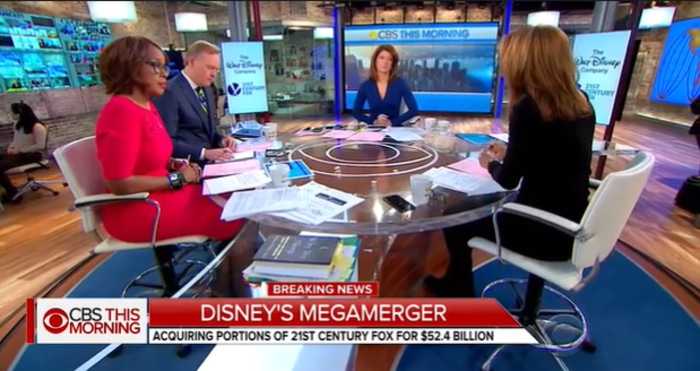 Iger takes you through the detailed and complex processes involved in acquiring 21st Century Fox assets.
There's a nice link back to lesson 3 here, where Iger set out the strategic priorities that won him the role of CEO at Disney. One of which was to grow internationally and penetrate global markets more effectively.
You'll learn how this acquisition fulfilled that strategy as well as gaining an overview of:
Iger's carefully articulated goals for the 21st Century Fox deal
Tactics Iger used to win the bidding war that arose between Disney and Comcast for Fox
How Iger dealt with the stress of such a high stakes deal
And how 21st Century Fox assets were managed to further Disney's goals
Section 5/6: Managing industry disruption
You'll learn how:
Technological advance and changes in consumer behaviour has profoundly impacted the media and entertainment industry
And why ESPN+ developed and evolved in response to disruption
The direct-to-consumer platform was the next logical step
And what exciting future disruptions Iger thinks lie in store…
Section 6/6: Conclusion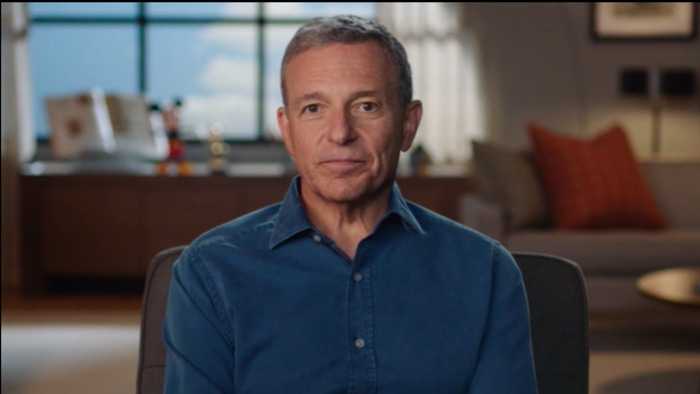 Tenets for success
As his MasterClass draws to a close, Iger elaborates on how, and why, he believes good leaders should:
Nurture curiosity
Be authentic, decisive and candid
Have integrity
Strive for perfection
Show fairness and own their mistakes
Be optimistic and humorous
Conclusion
Iger bids us farewell and urges you to bring integrity to your work and always strive to create a better and brighter future.
What I Liked About Bob Iger's MasterClass
Teaching on strategy and leadership from a titan of industry
As a former CEO of one of the world's most respected and recognized corporations, it's fair to say that Bob Iger knows his stuff.
He's successfully reinvigorated a beloved, century old brand, without compromising on its original ideals, and overseen complex, multi billion dollar acquisitions.
Iger has curated the wisdom and acumen drawn from his lived experience in a way that makes it accessible and inspiring.
In the process he's provided life lessons that you can apply to your professional and personal life.
Practical takeaways throughout the course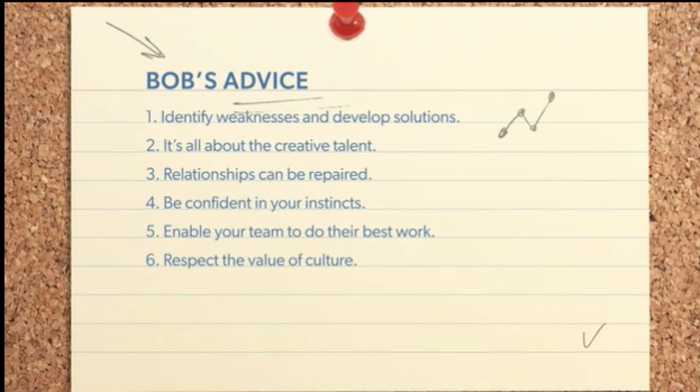 Most lessons provide important takeaways at the end. These set out tips as to how you can apply the principles and strategies deployed by Iger to your own everyday life.
Structured to promote learning
The Bob Iger MasterClass hangs together well.
It was clear that thought had been given to the order in which things were taught.
Lessons flow and build on prior learning. The case studies are carefully placed to exemplify how the aspects of leadership/strategy already discussed have been successfully deployed.
Cinematic quality and great use of supporting footage
MasterClasses can occasionally feel like a talking heads lecture. Albeit one with incredibly high production values!
Iger's class makes extensive use of film footage to break up the class. These have been meticulously selected from the Disney library to cleverly illustrate key points and complement learning.
What I Thought Could Be Improved
Fairly Short Class
At a little over two hours this class is somewhat shorter than others I have taken.
This is understandable as it is not teaching a purely practical skill like, for example, cookery. But it's a point worth considering before you invest your money.
Quite generalized in places
There were one or two places where I felt Iger's teaching strayed into generalizations. This was particularly the case with the lessons: The art of negotiation and Creating brand value.
That said, the workbook provides additional supplementary detail to flesh out what Iger said in these areas.
Rather geared towards the creative/industry
As you would expect for a man who's made his career in the media industry, the lessons learned are mostly relevant to that industry.
Whilst there are overarching principles and ideas that can be universally applied, it is important to bear in mind where Iger is coming from.
Who is the Bob Iger MasterClass for?
In my opinion this class would be a good fit for anyone who can tick one or more of the following boxes:
Admires Bob Iger
Is a student of business or media
Is curious about the processes behind mergers and acquisitions
Wants to develop their leadership or negotiation skills
Has an upcoming job interview or pay review
Is an entrepreneur, business owner or manager
Might be considering a career in the world of media
Just loves Disney, Marvel, Pixar or Star Wars
In terms of existing knowledge? On a scale of 1-10 (where 1 is a newbie and 10 is a business titan) I would say this course most suits those who fall between 1-8.
Beginners will find the course accessible and challenging whilst people familiar with business will gain some useful and surprising insights.
How much does the Bob Iger MasterClass cost?
At the time of writing MasterClass had three subscription offers. The cost of these (per month) is:
Individual (1 user) $15
Duo (2 users) $20
Family (6 users) $23
All are billed annually, which at first glance may seem pricey.
However, you can considerably reduce your costs by joining with friends or family. And of course by taking as many courses as possible.
With over 150 courses on the platform you're likely to find quite a few to interest you. Even if you buy an individual membership and find only 10% of the courses of interest this still works out to only $12 a course:
$180 (annual individual membership fee) / 15 courses = $12.
And if you join with friends or family then the cost of each course is drastically reduced. Check out our MasterClass review or MasterClass cost articles to see how.
Bearing in mind that these classes are taught by global leaders in their fields the value is unbeatable. You can pay over $100 for an online course taught by someone you've never even heard of, never mind someone of Iger's calibre.
What's more, MasterClass also offers a 30 day refund if you're unhappy with your purchase.
You can also purchase MasterClass as a gift.
Alternatives to the Bob Iger MasterClass
There are several classes on the MasterClass platform that you could consider as alternatives (or as complementary) to this one:
Outside of MasterClass, there are other options for both business and leadership courses.
There are certainly plenty to explore on Linkedin Learning and over a million on Udemy! And if you are looking for something more academic there are a large number of leadership and management courses taught from top universities on Coursera and edX.
Udemy classes tend to be short and focussed on specific skills. Coursera and edX courses are more wide ranging but paying for them will not give you access to other classes on the platform. That said, you can often access these courses for free, as long as you don't want certification.
With MasterClass you have the benefit of broad coverage, delivered by globally recognized experts in the field, all curated in one easy-to-navigate place.
There are also a number of great books you could read including:
Good to Great by Jim Collins: sets out the attributes of leadership that separate good companies from great ones.
And of course you could read Bob Iger's own book the NYT #1 bestseller, The Ride of a Lifetime – more about this in the section Is the Content Unique?
The Bob Iger MasterClass: What Others Have Said
No review would be complete without taking a look at what others have said about this MasterClass.
I took a look inside the MasterClass community, Reddit, Youtube and other forums to see what others who had taken the course had to say about it.
Reactions were overwhelmingly positive but there were some negative comments and I'd like to speak to these first.
They mainly focused on two issues:
There's a lot about Bob's personal journey to the top
It's quite generalized in places
This comment from Reddit perhaps sums them up:
"Igar wasted my time touting his own achievements and regurgitating platitudes like 'Listen to your gut', 'Weigh the pros and cons of each risk', 'Focus is imperative for strong leadership', 'Evolve and adapt to the times', and 'integrity is everything'."
Part of the MasterClass proposition is to help people understand what's made great people great. This inevitably involves them describing their journey to the top. I've reviewed nearly twenty MasterClass and this has been true for all of them.
I see it as a strength of the platform, if you don't, maybe a more academic course would be better for you.
As I acknowledged, Iger's class is generalized in a couple of places. In both cases I found the workbook provided supporting information to fill in the gaps. Other than that, I felt Iger's words of wisdom were backed up by concrete examples, not least the case studies.
The MasterClass community students were wholly positive about their experience of the course, here's a few typical examples (I think the first one is a perfect foil to the criticism from Reddit):
"This masterclass really provides insights on how to be an effective leader and I really appreciate hearing it from Bob Iger. He shows how it is important to be able to share your stories in order for others to truly understand the value and importance of what you want to convey to others."
"To learn from someone in business who has navigated through so many acquisitions and unique times, is just invaluable. As a current business student, I appreciate learning his decision making principles. I will definitely use his advice!"
"Congratulations and BRAVO! Bob is proof that good things come to those who are willing to sacrifice to reach a worthwhile goal by using time effectively. Words can't express how satisfied I am after watching his MasterClass."
Is the Content Unique?
Honestly, no.
There is overlap with Iger's book, The Ride of a Lifetime.
That being said, MasterClass has packaged this course so that it gives a complete overview of everything the book contains in just 2 hours.
It's intense, visual and engaging in a way that a 270 page book can't be. It provides a learning experience that you just can't gain from the pages of a book.
Perhaps the most interesting comment on the Community comes from someone who had engaged with the book and the MasterClass.
"I had listened to his book before I found the MasterClass and I love how they worked together!" Comment from the community
Is the Bob Iger MasterClass Worth It?
If you're a fan of Bob Iger, Disney – or just commercially curious – you'll likely love this MasterClass.
It provides insights into how one of the world's most famous CEOs reinvented and reinvigorated a beloved brand through consistent, focussed leadership.
There are many lessons that you can apply to your own personal and professional life.
However, it's a short class so if you're expecting a highly detailed, academic style analysis of business strategy, this course is probably not for you.
Overall:
If you liked what you saw in the trailer, and consider yourself at least mildly interested in what makes Bob Iger tick, I think you'll benefit.
Iger has nearly five decades of experience in the entertainment industry 26 of those at C-Level. He knows his subject, but more than that, he is a great communicator.
I personally got a lot from this course. I certainly think about brands differently and am much clearer on why companies work so hard to protect them and the value of leadership.
And of course there are 150+ other MasterClasses for you to try on the platform.
Others that would sit particularly well with this MasterClass are Chris Voss on the Art of Negotiation, Daniel Pink on the Science of Persuasion, Howard Schultz on Business Leadership or Anna Wintour on Creativity and Leadership.
And MasterClass also has a refund policy, which removes the risk of you losing out if you don't enjoy it.
So, what have you got to lose?
Frequently Asked Questions
How much does the Bob Iger MasterClass cost?
A MasterClass all access annual pass is $180. This will give you access to all 150+ classes (and their resources) for 12 months.
How long is the Bob Iger MasterClass?
It consists of 13 video lessons totalling 2 hours and  11 minutes.
Can I get the Bob Iger MasterClass for free?
Sadly no. But MasterClass allows you to sample the class for free and offers a range of purchasing options and refunds if you're not satisfied.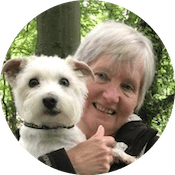 Liz Hurley has 30+ years of high school teaching experience and is one of our senior writers here at Learnopoly.