The Bill Clinton MasterClass offers a unique opportunity to learn about leadership from a President who presided over the longest period of peacetime economic expansion in American history.
Through his stories you'll hear how he developed and deployed the qualities needed to lead the most powerful country on earth – and the lessons learned from his mistakes. And, more importantly, how you can bring all this learning to bear on your own personal and professional life.
But how good a teacher is Bill Clinton? What will you actually know or be able to do after his class that you couldn't do at the start? Is the Bill Clinton MasterClass really worth it?
I've completed the class in full and will be answering all these questions and more in this Bill Clinton MasterClass Review.
It's lengthy, but if you're just interested in the highlights, this outline's for you:
.
Quick summary
You will learn how to:
Create your own framework to guide you and your team toward a shared vision
Assemble, inspire, and empower impactful teams
Develop the mindset you need to navigate challenging decisions
Get along with people you don't agree with
Negotiate and mediate conflict
Develop and deliver inspiring speeches
Pros
An unparalleled opportunity to learn about inclusive and empathetic leadership from a former Commander in Chief
Cohesive and carefully structured to promote learning
Supported throughout by great examples
Great supporting workbook
Cons
Definitely not for everyone
Length of course: 14 video lessons totaling 2 hours and 32 minutes
Best for: Anyone wanting to develop their leadership and/or negotiation skills. Also anyone wanting to find and nurture the best elements of human nature within themselves and others, or who is open minded, intellectually curious or admires Bill Clinton.
Overall: The Bill Clinton MasterClass provides an unparalleled opportunity to learn about leadership from someone who has served in the most powerful office in the world for two terms. Clinton has curated the wisdom he has drawn from his experience into a well structured course full of stories and examples that provide actionable insights that you can apply directly to your professional and personal life.
Now for the details. Here's what I'll be covering:
About Bill Clinton and MasterClass
A look inside the Bill Clinton MasterClass
What I loved and thought could be improved
Who the class would suit
Cost
Alternatives to, and uniqueness of, the class
Verdict: Is the Bill Clinton MasterClass worth it?
So, let's get started..
About Bill Clinton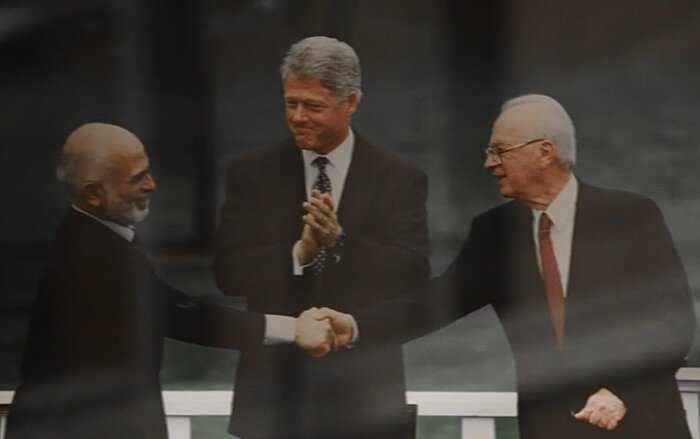 Raised by his mom and grandma in Arkansas after the death of the father he never knew, Bill Clinton rose from fairly humble beginnings to become America's 42nd President.
He knew from the age of 16 that he would devote himself to public life and by 32 was the youngest governor in the United States.
His election to Commander in Chief in 1992 ended twelve years of Republican rule in the White House. And his re-election in 1996 made him the first Democrat to win two consecutive presidential elections since FDR.
His achievements include:
Presiding over the longest period of peacetime economic expansion in American History
Bringing about a significant fall in unemployment and poverty rates
Curbing the increasing crime rate through the largest crime bill in American history
Helping to negotiate the Oslo accords, ending the war in Bosnia and opening the door to lasting peace in Northern Ireland
Despite a number of damaging scandals, Clinton left office with the highest end of office approval rating of any president since WWII. Since then he's been involved in public speaking and humanitarian work.
In this MasterClass, Clinton distills the wisdom gained from over three decades of public office to give you the tools you need to inspire those you lead and create a better tomorrow.
And if you haven't seen the trailer for his MasterClass yet, I recommend you check it out:
About MasterClass
MasterClass was founded in 2015 based on the simple idea that access to genius should be available to everyone.
It provides over 100 inspirational MasterClasses taught by celebrities who have gained global recognition in their fields of expertise. Classes are available in everything from thriller writing with Dan Brown, cooking with Gordon Ramsay, to performing with Herbie Hancock.
If you want more details on MasterClass and some of its most popular classes, check out our Masterclass review and best MasterClass article.
I've reviewed dozens of MasterClass courses and can report that many are fantastic and provide great insight.
That said, some are definitely better than others, and it's important to do your research first to make sure the course you're choosing meets your expectations.
So is the Bill Clinton MasterClass a good fit for you? Read on to find out.
An inside look into Bill Clinton's MasterClass
There are 14 video lessons in Bill Clinton's MasterClass, each ranging from around 10 to 20 minutes in length. In total the class is 2 hours and 32 minutes long.
Taking the class means you also receive an accompanying 42 page workbook with challenges, tasks, and supporting information to help guide you through the class.
The lessons are designed to take you on a journey through Bill Clinton's life and career in order to understand the tenets he's developed in his approach to leadership.
And, of course, to help you see how you can apply these to your own experience.
For the purpose of this review I've grouped the lessons in terms of their general themes. This way you can break down the course into five sections:
Introduction
Strategies for leadership
Negotiating and Communicating
Teams
Mindset
What follows is a play by play breakdown of each section so you can decide whether or not this MasterClass is something you might be interested in.
Section 1/5: Introduction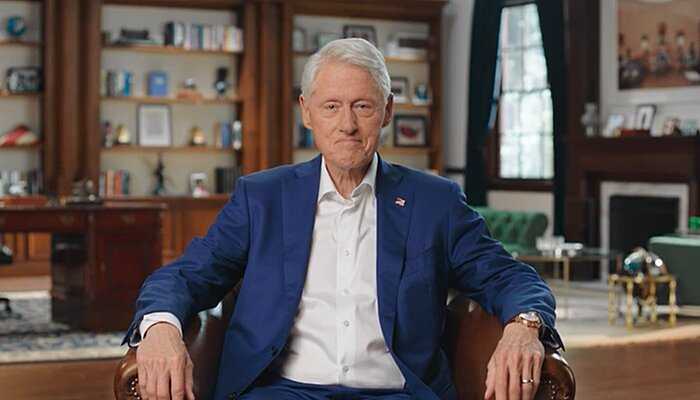 "We all share the responsibility to leave the world better than we found it. And we all possess within us the ability to lead."
Against a stunning backdrop of clips and stills of great leaders from Ghandi to Lincoln we meet our instructor – President Bill Clinton.
Clinton admits that the uncertain times we live in may make us feel powerless. But also avows his faith in our potential to overcome all and any challenges.
After considering definitions and qualities of leadership, Clinton outlines his own approach as inclusive, action oriented and people centred which he sums up nicely by saying:
"In an interdependent world, we need more people we consider US, and less people we consider THEM."
He then shares why good leadership matters in every field of life, why he so wanted to teach this MasterClass and what he hopes you will take away from it.
His aim is that you will benefit from leadership skills that he has developed both before, during and after his time in the Oval Office and learn to:
Develop and deliver inspiring speeches
Understand the mindset you need to navigate challenging decisions
Assemble and empower an impactful team
Get along with people you don't agree with
Negotiate and mediate conflict
He's keen to stress that he is sharing a story that's not perfect and that has its share of mistakes and failures as well as triumphs.
I enjoyed this introduction. Clinton was super clear about his goals for the class and his commitment to you, the viewer.
I was reeled in, and definitely wanted to progress to the next section.
Section 2/5: Strategies for leadership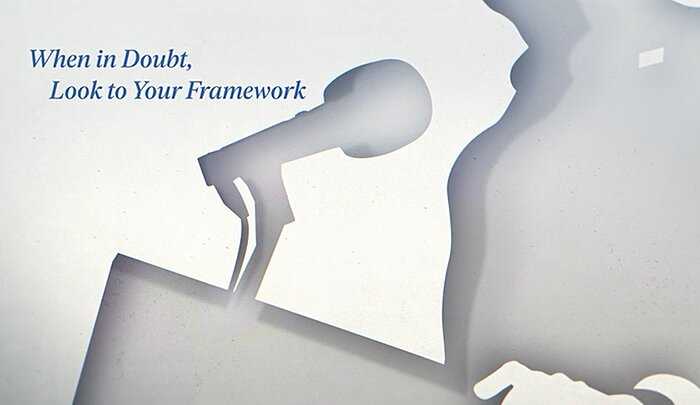 Developing a Framework for Leadership
"If you wanna lead something you've gotta say, here's where we are, here's where we need to go. And start by saying, this is what I care about."
In this lesson Clinton stresses that to lead people you need some kind of 'map' of where you're heading. But a map's no good unless you know where you are on it – what your starting point is.
He outlines his starting point, the lens through which he views the world, and how he uses this to filter new developments and navigate a strategy for moving forwards.
And he provides guidance to help you become aware of your own starting point and framework to help you get to a better place.
Decision Making and Prioritization
"Our family mantra has always been, get caught trying."
Here Clinton reveals his strategy for dealing with difficult decisions. And he provides tips, with real life examples, so that you too can:
Handle no win decisions respectfully and honestly
Accept – and reject – advice
Overcome indecision
Prioritize problems
Stay open to shifting your position
And most importantly, have the mindset to get caught trying to do the right thing – because sometimes that has to be enough.
Agreeing to Disagree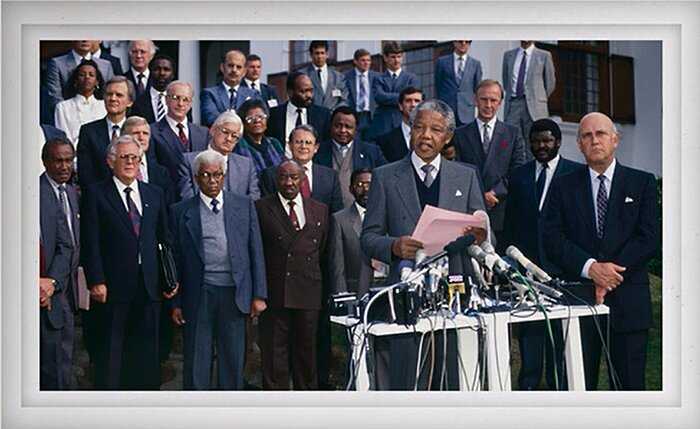 "If you wanna get something done that's really important, and it's going to last, you need some people who disagree with you to join you."
To take great steps forward as a leader you need to take as many willing people with you on the journey as possible. And for this to happen you need to change the minds of at least some people you disagree with. Or who disagree with you.
To illustrate this, Clinton uses the example of Nelson Mandela, who invited people responsible for keeping him in prison for 27 years into his government. And he includes some surprising and funny examples from his time in the Oval Office.
Facing Criticism
"Our critics are our friends, they show us our faults"

Benjamin Franklin
Anyone occupying the world's top position is going to face criticism. Clinton more than some!
But facing criticism is something we all have to deal with. So In this lesson Clinton outlines the qualities he developed to help him continue to function in the unforgiving glare of the spotlight.
Section 3/5: Negotiating and Communicating
Mediating Conflict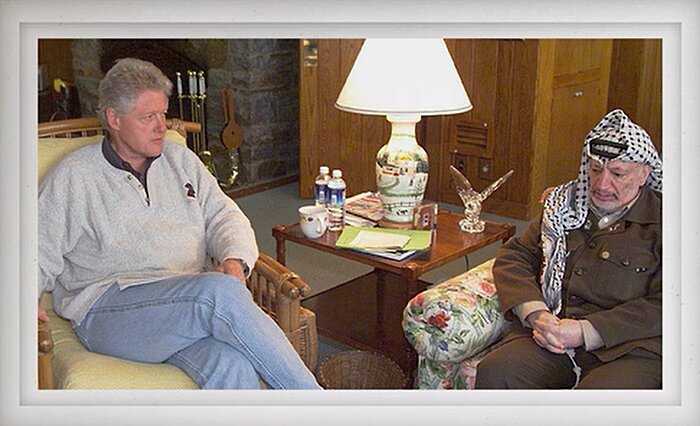 "There's something inside the parties involved that long to have the conflict resolved… and something that's terrified of having it resolved."
In this lesson Clinton unpacks the tactics you can use to resolve conflict between opposed parties.
He draws on his experience of mediation in the Northern Ireland Peace Agreement, as well as other key conflicts he has been instrumental in trying to resolve.
You'll learn the value of:
Letting both sides state their case fully
Restating both cases authentically
Caring genuinely about the outcome
Demonstrating that you have the best interests of both sides in mind
Negotiation & Case Study: Negotiating in North Korea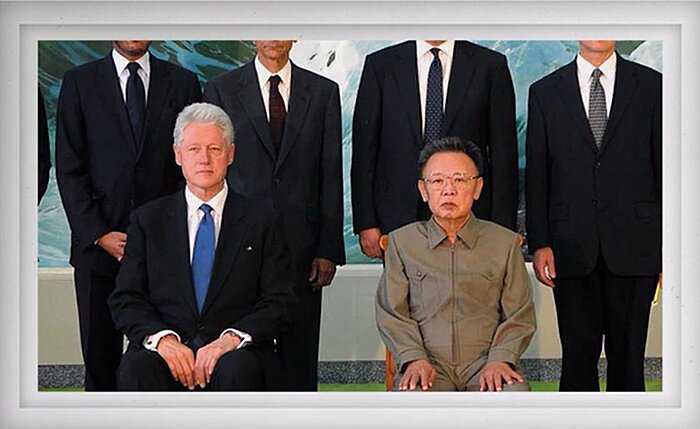 "The whole thing was about …. giving them a way to do what they desperately wanted to do … without being humiliated by doing it."
After outlining his approach to successful negotiation, Clinton takes you behind the scenes of his attempts to free two American citizens from North Korea.
As he walks you through the process, you'll see his approach in action and learn how you can use these tactics in your own daily life. They include:
Being able to articulate how what you want is good for the other side
Knowing when to take a stand – and where the red lines are for your counterparts
Being tough in private and respectful in public
Recognizing the intrinsic dignity of the other side
And by the end you'll understand why it was absolutely vital that no one be seen smiling in the picture above!
Public Speaking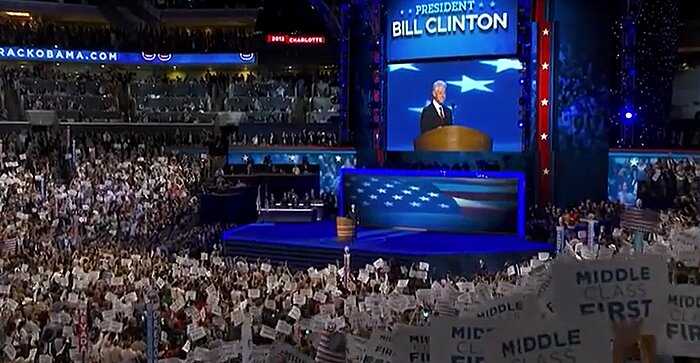 Clinton favors a conversational style of delivery. Here he explains how he has evolved this style and why it works for him.
You get to see it in action along with learning:
Why tone, body language and gestures matter as much, if not more, than words
Ways to structure a speech to inspire action
How telling your story humanizes your message
And above all, why you should practice not just speaking, but listening
Section 4 /5: Teams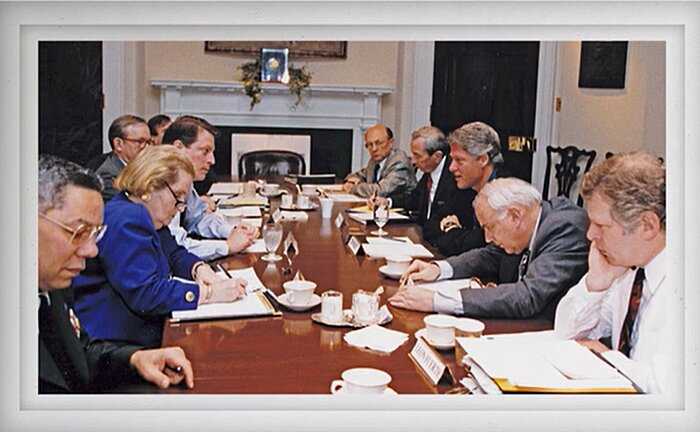 Assembling and Leading Teams
"People want to be not just empowered, but relied on and trusted and valued. All that stuff makes people willing to fight for you."
Clinton has experience of leading teams with a vast array of missions. These include teams with judicial, financial, military, scientific, humanitarian and economic functions.
Here he shares the strategies that helped these teams succeed and that you can apply when selecting your own teams which are the:
Necessity to be crystal clear about the mission
Importance of being sensitive to your own strengths and weaknesses
Merits of being open to people who would normally not hold an important position
Value of diversity
And once the groundwork is done and your team's in place, Clinton advocates that you:
Ground them firmly in the mission
Build camaraderie to knit cooperation
Share credit and own mistakes – no matter how tragic
Empower your critics
Ensure your team knows you care about them as people
As usual, there are plenty of examples and stories to illustrate the learning – including stories of terrible failure as well as success.
Section 5 /5: Mindset
Emotional Intelligence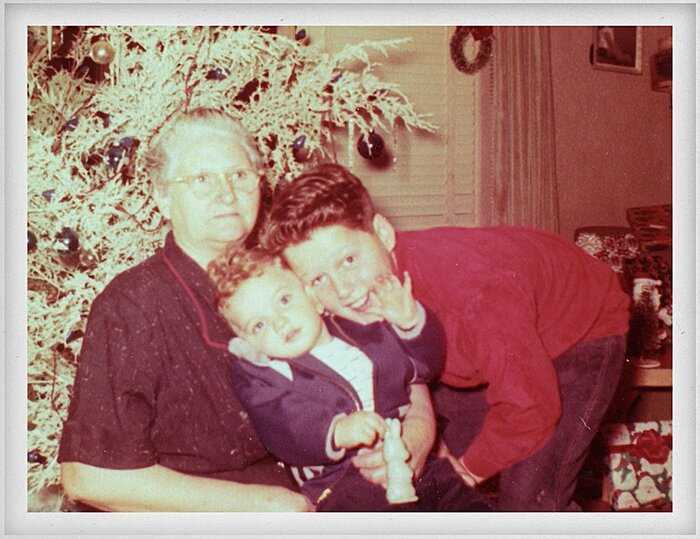 "If you remember that everyone wants to believe that in some way they're beautiful, it will take you a long way."
For Clinton, understanding someone's backstory is key to understanding why they do what they do. And that's been evident in all the stories he's told up to this point.
Here he shares childhood experiences that explain how he came to understand this and the ways in which it has influenced his style of leadership ever since.
He advocates understanding over liking, and listening over speaking. Sounds simple, but it's cleverly illustrated here in a way that really hits home.
How to Measure Success
This lesson provides an opportunity for you to hear how Clinton has learned to 'keep score' and to consider how you might apply his yardstick to your own life.
You'll learn how important it is to:
Have clear benchmarks for success
Measure the positive impact you've had on all stakeholders, not just stockholders
Weigh up how well you've persuaded other people to share your thinking so they've been willing participants in the journey
And, most importantly, to always get caught trying – because if you fail, you will still learn things
The Power of Optimism
"People need to believe they can make the future better. They need to feel the potential to create a better tomorrow. And if you take that away from them, then it's very hard to get anything done."
As the class draws to a close, Clinton considers the value of having optimism as what he calls, a habit of the heart. He acknowledges it's not as easy as being pessimistic, because pessimism always gives you a way out. But he explains how optimism can not only empower you, but is an obligation in a leader.
He relates a final, very moving, story of resilience and optimism, one which he constantly thinks back to in moments of darkness.
As he bids us an emotional farewell, Clinton makes a plea to the next President.. Whoever they are and whatever their political persuasion, Clinton hopes that they will
"pursue [their] goals in a way that will bring us together and lift us up and unlock all this potential that has been kept locked down to our relentless commitment to division and argument."
What I liked about the Bill Clinton MasterClass
An unrivalled opportunity to learn about leadership from a former Commander in Chief
As a man who served two terms in the world's most powerful office, it's fair to say Bill Clinton is more than qualified to deliver a class on leadership.
Clinton has curated the wisdom and acumen drawn from his lived experience navigating complex challenges, leading diverse teams and bridging deep divides in a way that makes it accessible and inspiring.
And in the process he's provided life lessons that you can apply to both your professional and personal life.
Cohesive and carefully structured to promote learning
The Bill Clinton MasterClass is extremely coherent and hangs together well.
It was clear that thought had been given to the order in which ideas were presented.
Lessons flow and build on prior learning and the stories and case study exemplify perfectly how the aspects of leadership/strategy discussed have been successfully deployed.
Supported throughout by great examples
It's clear that Clinton put a huge amount of thought into how to make the knowledge he's sharing resonate in a meaningful way. The use of stories, examples and the case study was great pedagogy in action.
It's so slick and natural it's easy to forget you are being given access to such hard earned wisdom.
Getting Clinton's take on things, sharing in his journey and the unfolding of his own process is a fascinating experience.
Great workbook with clear links to the class
The workbook does not follow the flow of the class, but provides an additional reference guide.
It contains a lot of supporting information as well as assignments and activities to help you reflect on your learning.
Together, the workbook and the MasterClass make a comprehensive, well structured package.
What could be improved
Not for everyone
Naturally this course isn't for everyone.
I'll cover who it's best for in the following section, but first it's worth pointing out who it's not for and that's anyone who subscribes to what has become known as "Clintipathy" – a deep dislike of the Clintons.
This is not entirely unjustified given certain financial and other scandals.
These are only dimly alluded to in this MasterClass. But you could argue that being able to prevail in the face of criticism, and to be willing to share how this was achieved, is actually a pro of the course.
Who is this Bill Clinton MasterClass for?
In my opinion this class would be a good fit for anyone who can tick one or more of the following boxes:
Is interested in self improvement – the lessons in this class motivate you to find and nurture the best elements of human nature within ourselves and others
Wants to develop their leadership or negotiation skills
Is curious about what it's like to hold the most powerful office on earth
Looking for a well rounded course that covers every aspect of leadership
Is open minded and intellectually curious
Admires Bill Clinton
In terms of existing knowledge? On a scale of 1-10 (where 1 is an aspiring and 10 an experienced leader) I would say this course most suits those who fall between 1-8.
Anyone, whatever their experience of leadership, will find the course accessible and provoking, and those familiar with leading teams will gain some useful and surprising insights.
How much does the Bill Clinton MasterClass cost?
At the time of writing, a MasterClass subscription costs $180 per year, which works out to $15 a month. This gives you open access to all the 150+ courses on MasterClass.
The great thing about this offering is that the more classes you take, the less the effective cost per class is.
For example, if you're able to find at least 4-6 classes you like (and I challenge you not to) it means you're paying just $30-$45 per course. ($180 / 6 classes = $30).
And if you join with friends or family then the cost of each course is drastically reduced. Check out our MasterClass review or MasterClass cost articles to see how.
And keep in mind that considering these classes are taught by world experts, the value is unbeatable. It's sort of a way to "hack learning."
Also, MasterClass offers a 30 day refund if you're not happy with your purchase.
Alternatives to the Bill Clinton MasterClass
MasterClass itself has a number of classes that you could take as an alternative, or better still, a supplement to the Bill Clinton MasterClass. These include:
Howard Schultz teaches Business Leadership
Gino Auriemma teaches Leading Winning Teams
Outside of MasterClass, there are many other options for leadership courses.
There's over a million leadership courses on Udemy as well as a Strategic Leadership and Management course available on Coursera. Coursera's price structure is a little confusing but courses are generally around $100 or slightly less.
Udemy classes tend to be short and focussed on specific skills. The Coursera course is more wide ranging but paying for it will not give you access to other classes on the platform.
With MasterClass you have the benefit of broad coverage, delivered by globally recognized experts in the field, all curated in one easy-to-navigate place.
There are also a number of great books you could read including, Good to Great by Jim Collins.
And of course you could read Bill Clinton's biography, My Life – more about this in the section Is the Content Unique?
The Bill Clinton MasterClass – what others have said
No review would be complete without taking a look at the opinions of others.
I took a look at Reddit, Youtube and other forums to see what people had to say about it.
At time of writing this course was new so hasn't generated the level of comment other MasterClasses have.
The comments I found were generally not from people who had actually taken the course and contained mixed reactions to its release. These are fairly characteristic of the unfavorable ones:
"Kind of shocked myself that after everything he's given a class" Reddit 
"Best used car salesman ever" YouTube
"Teaches how to be made of Teflon where no act affects your celebrity status" YouTube
Given that opinions on the Clintons are divided, this sort of reaction is not surprising. Ironically it exemplifies what Clinton refers to as the relentless commitment to division and argument that characterizes modern society!
Others were more enthusiastic about the possibility of taking the class:
"Wonderful! Looking forward to watching this and learning from one of the greatest political leaders of our time. More than most, Bill Clinton understood how to work with people across the aisle for the highest good of the country. We need this kind of leadership more than ever in today's political environment." YouTube
"Best global leader, ever. Most loved, respected and admired all over the world during his time as President. Would be a once in a lifetime opportunity to learn from such a person." YouTube
And the Washington Post rated the class:
B for content, B for presentation, C for effort  
The reasons given were that it was shorter and had fewer graphics and oomph than Hilary Clinton's MasterClass!
These aren't bad scores but in my estimation a little harsh. And don't forget, with a MasterClass pass you'll have access to both Clinton MasterClasses as well as those of George W. and Laura Bush, Condoleezza Rice and Madeleine Albright later in 2023.
Is the course content unique?
Not entirely. There will clearly be some overlap with Clinton's biography My Life.
And there's also some free content on YouTube in which Clinton discusses aspects of his leadership style.
That being said, MasterClass has packaged this course so that it gives a coherent overview of everything relevant from his book and lectures in just 2 and a half hours.
It's intense, visually engaging and provides a learning experience that you just can't gain from the pages of a book.
Alongside this, there is also the fact that there is so much complementary content you have access to if you purchase this course.
Is the Bill Clinton MasterClass worth it?
Overall, it's a yes from me. Here's why.
It is an opportunity to find out just what it takes to occupy the world's most powerful position for two terms and leave it with the highest end of office approval rating of any president since World War II. Despite the scandals.
The course is carefully structured and supported with relatable stories and examples that provide many lessons you can apply to your own personal and professional life.
We live in angry, febrile times in which the spotlight always seems to focus on the mistakes people make, whatever their other successes. But if you can be open minded enough to give this MasterClass a chance I think you will find it has a lot to offer.
However, if you're ardently anti-Clinton, or perhaps looking for a less anecdotal more academic analysis of leadership strategy, it's not for you.
But if you do go for it, don't forget, an all access pass entitles you to take the 100+ other MasterClasses on the platform.
Others that would sit particularly well with this MasterClass are Chris Voss on the Art of Negotiation, Daniel Pink on the Science of Persuasion or Hilary Clinton's class on Resilience.
And MasterClass also has a 30 day refund policy, which removes the risk of you losing out if you don't enjoy it.
So, what have you got to lose?
Frequently asked questions
How much does Bill Clinton's MasterClass cost?
A MasterClass all-access-pass costs $180 a year ($15 a month). This gives you access to Bill Clinton's MasterClass alongside 100+ other courses.
How long is the Bill Clinton MasterClass?
The Bill Clinton MasterClass is 2 hours and 32 minutes long and consists of 14 video lessons.
Can you get Bill Clinton's MasterClass for free?
Unfortunately you can't get the Bill Clinton MasterClass for free. But MasterClass has a range of purchasing options and offers refunds if you're not happy.
Can I buy the Bill Clinton MasterClass individually?
At the time of writing the only way to do this was to use the MasterClass gift option and gift the class to yourself.
Can I get a refund if I don't like the Bill Clinton MasterClass?
Yes, MasterClass operates a 30 day refund policy if you purchase directly through them. If you purchase through other providers, their returns policy may apply.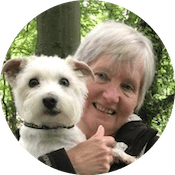 Liz Hurley has 30+ years of high school teaching experience and is one of our senior writers here at Learnopoly.