Chris Voss is a former lead FBI hostage negotiator (for some 20 years), best selling author, business leader, and guest lecturer at Harvard Business School.
There's no doubt that he's qualified to teach a class on negotiation. But exactly how good is the Chris Voss MasterClass and is it worth the money?
These are the questions I'll address in this balanced Chris Voss MasterClass review. I'll be sharing my personal experience and concluding thoughts on whether or not this MasterClass could make you a better negotiator.
If you're short on time here're the headlines:
.
Quick summary
You will learn how to:
Deploy the tactics Voss has used in over 150 life and death negotiations
Achieve your goals through collaboration, not opposition
Use a range of strategies that build rapport and create trust based influence
Read body language and speech patterns
Respond to different situations effectively
Frame questions that shape the other sides thinking
Be alert to crucial snippets of information that can be game changers
Chris also teaches you how to negotiate your salary as well as how to respond to a kidnappers threat of, "60 seconds or she dies".
Pros
Learn from one of the world's top hostage negotiators
Real life footage of actual FBI negotiations
Easy to implement techniques
Engaging teaching style
Well structured, professionally produced course
Active online community
Cons
Workbook did not follow course structure or offer other learning opportunities
Would benefit from more real-life examples
Much of the information is available in Chris Voss's book
Course length: 18 videos, 3 hours and 4 minutes
Best for: This course requires nothing but a willingness to listen. No prior negotiating experience is necessary. The techniques you will learn will enable you to get more of what you want with the respect, rather than the enmity, of others. Anyone who wants that can benefit.
Overall: Chris Voss is a unrivalled negotiator and an engaging, likeable teacher. While a lot of material is similar to his book Never Split the Difference it's not a substitute for a 3 hour MasterClass with real footage of actual hostage negotiations. It's well worth the investment — the techniques taught are simple, easy to use, memorable and effective (view details).
So, moving on to my more detailed review here's what I'll be covering:
A look inside the Chris Voss MasterClass
Strengths and weaknesses of the course
Is the content unique?
Is there anything better?
Verdict: Is the Chris Voss MasterClass worth it?
But first, a little more about Voss and about the MasterClass proposition.
About Chris Voss
Voss began his career as a member of the New York City Joint Terrorism Task Force before spending 24 years with the FBI. Here he worked as lead negotiator in the Crisis Negotiation Unit.
He has years of experience of high-stakes, life and death negotiations including more than 150 international hostage cases.
Following retirement from the FBI, Voss turned his hand to business negotiation – lecturing at several renowned business schools, including Harvard. He is also author of the international best seller, Never Split the Difference: negotiating as if your life depends on it.
He is now CEO and founder of the Black Swan group.
If you haven't seen the trailer for Chris' MasterClass, I highly recommend you watch it.
About MasterClass
MasterClass is an online learning platform that lets you learn from the worlds best.
There are over 100+ courses on the platform including Gordon Ramsay, Neil Gaiman, and Poker legends like Daniel Negreanu and Phil Ivey.
Despite being a young company, MasterClass has already changed the landscape of online learning. That being said, it might not be for everyone. I'll cover both the pros and cons to help you decide whether this MasterClass is for you.
Inside the Chris Voss MasterClass
The Chris Voss MasterClass consists of 18 video lessons which run for just over 3 hours. Lessons vary in length up to around 15 minutes maximum.
To give you an idea of what you can expect I've summarised the lessons within the MasterClass.
Lesson 1: Tactical empathy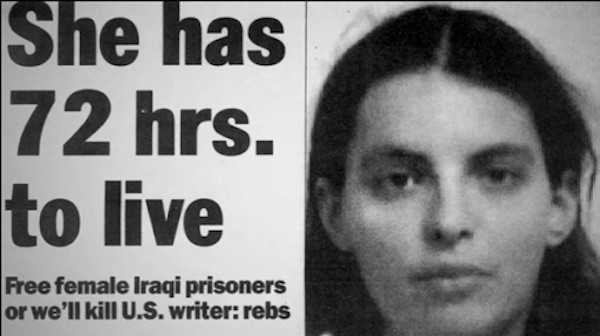 "Everything in life is a negotiation; life is a negotiation"
Right off the bat Voss shatters commonly held misconceptions of negotiation and shares his philosophy on what it's really about.
This is all done through the lens of the terrorist kidnapping of an American journalist in Iraq.
It vividly demonstrates what Voss means by 'Tactical Empathy'. Namely, that for a successful outcome, no matter how bad the 'other guy' might be, it's essential to make an authentic connection with them and regard:
the situation as the enemy, and the other guy as a counterpart struggling with a different aspect of that situation.
Lessons 2-4 Mirroring and Labeling
"Negotiation is the art of letting the other side have it your way"
Chris reveals simple and effective tactics to:
Gather information from the other side
Build rapport
Defuse conflict
Neutralize negative emotions and reinforce positive ones
This is followed by a mock negotiation, in which you can actually see Chris Voss apply these tactics in a conversation (view details).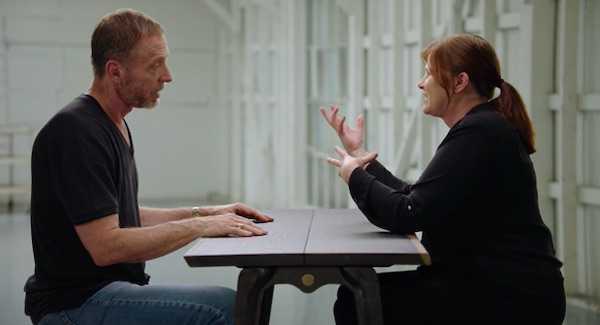 It was great to get such easy to implement tidbits so early on in the course.
Lesson 5 and 6: Mastering Delivery, the Chase Manhattan Bank Robbery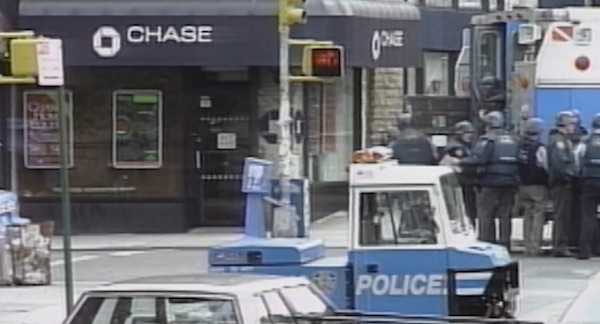 Following nicely from the previous lessons Voss moves on from what to say, to how (and how not) to say it.
He demonstrates how different tones and inflections of voice can be used in order to:
Influence your counterpart's emotional state
Defuse situations
Deliver difficult truths sensitively
Communicate non-negotiables
He then presents a case study of the Chase Manhattan Bank Robbery.
Using actual taped recordings Voss talks us through each element of the negotiation to exemplify how all the tactics he's taught so far achieved a successful resolution.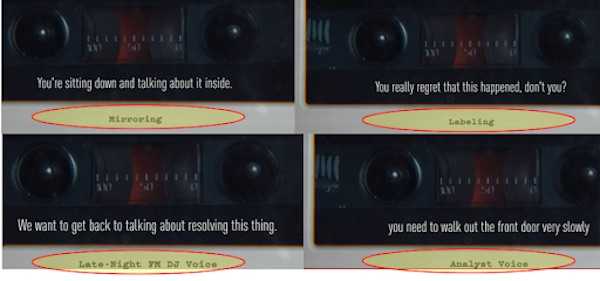 This was a great way to cement learning.
Lesson 7-9 Body language & Speech Patterns and Creating the Illusion of Control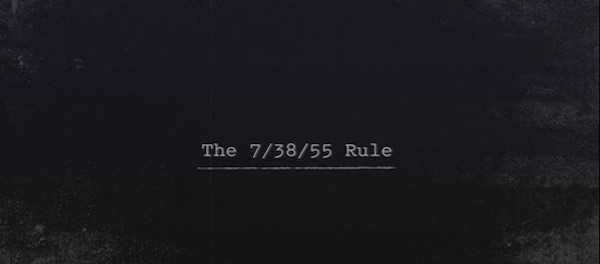 Chris continues by providing ways in which you can:
Identify a baseline for truth telling
Spot when a lie is being told
Work out what a lie reveals about the other person's thought process
Know how to effectively respond to a lie
He then moves on to show how you can gain the upper hand by giving the other side the illusion that they are in control by:
Asking legitimate questions that force empathy
Using calibrated questions to shape thinking
Placing the burden of solving the problem on the problem maker
Chris explains the science behind these techniques and why they work. He provides anecdotal examples from both hostage and business negotiations, as well as a captioned role play with to illustrate his points.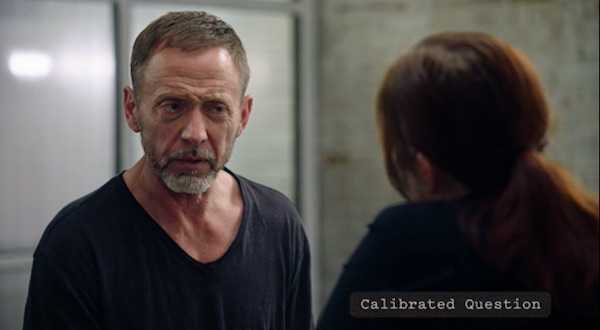 Lessons 10-12: The Accusations Audit & The Value of "No"
"I've got a Technique that I absolutely love and I want you to come to love it too"
The technique Voss is referring to here is The Accusations Audit.
He explains how you can use your audit to open your negotiation in ways that:
Show you respect, and have considered, the other side's point of view
Bring empathy to the situation, and
Head off objections that may become deal breakers
He also shows us how "No" is a much more positive and valuable word than yes in a negotiation… IF you control when it's generated using the right question.
As with previous lessons, Voss provides anecdotes and examples to demonstrate how these methods work. There's another role play to show how to use them together to tackle competing agendas and get the other side on board.

Lessons 13-15: Bending Reality and Bargaining
"Fear of loss is what keeps people up at night.. It effectively bends people's reality"
Voss uses Lesson 13 to drive home two aspects of human nature that have a central role during decision making:
Fear of loss, and
Fear of being treated unfairly
If you understand these emotional drivers at the outset you can use the tools you've already learned to frame the negotiation in a way that:
Deactivates those fears
Makes a compelling case, and
Shapes the thinking of the other side
And Voss provides numerous practical examples of how this can be achieved (see more details).
Voss then moves on to introduce a system which can be used when 'brass tacks' bargaining is necessary. And he uses a salary negotiation role play to show how to use it (in tandem with all the other skills you've picked up so far) to achieve your goals in a logical, collaborative way.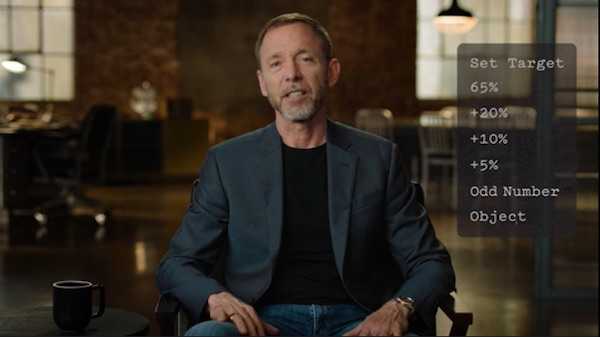 Lesson 16: Black Swans
A Black Swan is a piece of crucial information that you didn't know when entering a negotiation, that turns out to be pivotal to success.
Black Swans are so crucial that a key part of successful negotiation is constantly filtering for them. It's not easy – on the face of it they may seem like trivial snippets. In reality, they are game changers.
To illustrate what he means, Voss uses the 2003 Dwight Watson 'Tractor Man' incident, which brought Washington DC to a halt for two days.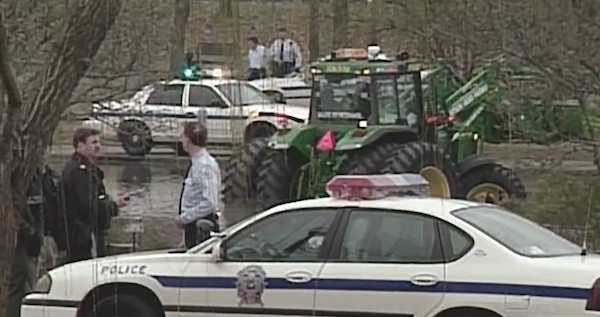 Less than two years after 9/11 and with the Iraq War on the horizon there was a distinct possibility that Watson would be shot. The identification of a Black Swan changed the course of the negotiation and led to a peaceful outcome.
Lessons 17 and 18: 60 Seconds or she dies and The Power of Negotiation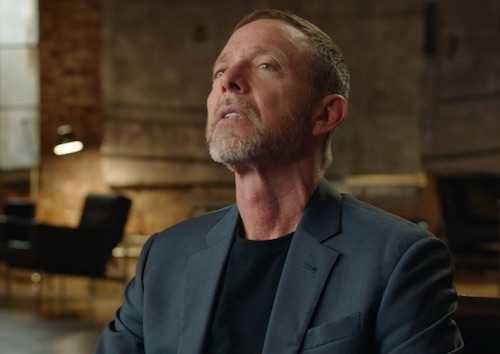 The course draws to a close with a final role play in which every technique is brought to bear on a situation where one false move could have fatal consequences.
Then Voss bids us a poignant farewell by sharing a childhood experience that explains why protecting people has always mattered to him.
My Experience of the Chris Voss MasterClass
Chris Voss' MasterClass was informative and entertaining.
That being said it's worth noting it's not without its faults. I'll speak to the positives first before moving on to what could be improved. This way you can see if there's any deal breakers for you.
What I liked
Simple, easy to implement techniques
Voss's techniques are not rocket science. They are surprisingly simple and logical and I liked that you could get going with them straight away.
They are introduced logically and the science behind why they work is fully explained. Anecdotal examples of how to apply them, as well as role plays, are deployed so you can see how they work together to produce a successful outcome.
Real recordings of high stakes negotiations
I've always wanted to be a fly on the wall in a high stakes negotiation.
Chris Voss' MasterClass comes pretty close to this.
He uses actual news footage of real life hostage negotiations overlayed with recordings of him negotiating with actual terrorists. The detailed analysis of recordings from the Chase Manhattan Bank Robbery was especially great.
Along with the role plays and real life footage, Chris provides lots of anecdotal examples of every technique he teaches.
This was great for cementing understanding and enabling you to envisage situations in your own life where you could apply these skills.
Well structured course
The course was brilliantly structured and easy to follow.
It was clear that Chris had given considerable thought to the order in which he taught his techniques.
Each technique builds on the next, and a variety of methods are used to exemplify how everything you learn can be combined to significantly increase your chances of winning the deal.
Active online community
Each MasterClass comes with its own community of students that you can share insights and questions with.
What's great about the Chris Voss Community is that it provides a forum for online role plays so that you can hone and practice your skills:
"Hi there Community!

We practice mock negotiations almost daily in a small group pretty much every day!

We've used negotiation scenarios proposed here by organizers of this forum (thank you for that!)

And if you'd like to join daily practices then just click the link."
- Comment from the community
This is a great way to meet like minded people, learn from others, and perfect your own skills in a low stakes environment.
What I felt could be improved
Disappointing Workbook
This was an unusually slim document at 14 pages.
Whilst it is a useful summary to have post-course, I did not find it helpful as a course companion. I personally like to annotate the workbook as I progress but I found this hard to do as the workbook does not follow the flow of the course at all.
There were also no suggestions for further learning or assignments – as there are with workbooks for other MasterClasses (I'll provide some of my own later on).
More real life examples needed
The real life examples were an absolute strength of this course. So much so, it would have been great to have more of them.
The role plays were OK, but suffered by comparison to the real thing.
I felt it was a shame that Chris did not provide more footage from actual experiences as they really brought the course to life. No doubt there are good reasons why this wasn't possible but they did make you hungry for more.
Mock negotiations weren't great
The role play negotiations sometimes felt fake.
Sometimes it just felt like too much information was supplied to the actor – which obviously influenced the outcome.
Lacking in detail on how to prepare for a negotiation
Knowing what to do in advance of a negotiation is a key element of success – as is knowing how to assess at what point you should be walking away. This was also not covered.
Obviously, there is a limit to what can be put into the class itself and this is where the workbooks are usually helpful. MasterClass missed an opportunity to elaborate on these key points and provide resources for further learning in what was a slim and disappointing volume.
Who is this course for?
On a scale of one to ten with 1 meaning no prior knowledge and 10 meaning expert level, I would rate this course as between 1-6.
No previous negotiating experience is necessary and the techniques are surprisingly simple to understand and implement. Even if you have taken other courses on effective communication there is much to learn and enjoy in this class.
Anyone who wants to achieve more of what they want out of life by not conflicting with others, but by authentically engaging them, can benefit from this course.
How much does the Chris Voss MasterClass cost?
MasterClass pricing may have changed since this review was written, so for the latest purchasing information please check here.
At the time of writing, a MasterClass subscription costs $180 per year. AKA $15 a month.
With the subscription, you have access to all the 100+ courses on MasterClass.
The great thing about this offering is that the more classes you take, the less the effective cost per class is.
For example, if you're able to find at least 4-6 classes you like, it means you're effectively paying $30-$45 per course. ($180 / 6 classes = $30).
Bearing in mind that these classes are taught by world experts the value is unbeatable. It's sort of a way to hack learning.
Whatsmore, MasterClass also offers a 30 day refund if you're unhappy with your purchase.
If you want to buy the course individually, there is a way to do this — however it's a little convoluted. You can buy a single MasterClass as a gift, and essentially gift the course to yourself. The price here is $90.
However, arguably the best value is with the All-Access pass, especially considering MasterClass has a very complimentary course to this one — Daniel Pink's on the Science of Sales and Persuasion.
The Chris Voss MasterClass – what others have said
I checked the comments in the MasterClass community, beneath the YouTube trailer, as well as Chris Voss MasterClass reddit thread to see what others thought.
The response from people who had actually taken the class was overwhelmingly positive.
"I made my whole family take this class. Arguing down in my household. Negotiating up. This guy is the master for sure."

"I just finished this MastersClass and I really loved it !!!! I find what he teaches has a practical application in every area of your life where you interact with people"

"I have watched all the videos from this Masterclass and it is worth the price.  Voss is authentic, knowledgeable, and practical.  You will get value.  His "why" at the end of the course left me almost in tears.  What a great guy"

"Not a MasterClass, a masterpiece!"

"Chris is the Chuck Norris of negotiation!"

- Comment from the YouTube trailer and the MasterClass community
Negative comments seemed to stem from doubt that the MasterClass had anything to add to Chris Voss's book: Never Split the Difference.
"Just looking at it, it looks like he is just going through his book."
- Comment from Reddit
I'll be dealing with this issue in the next section:
Is the content unique?
Honestly, no.
There is overlap with Chris' book Never Split the Difference. There are also a number of YouTube interviews where Voss discusses his books and some of his techniques.
That being said, MasterClass has packaged this course so that it gives a complete overview of everything the book contains in 3 hours and more. It's intense, visual and engaging in a way that a 300 page book can't be.
There are role plays as well as footage from real life and death situations that Voss successfully handled that exemplify his techniques. These provide a learning experience that, in my view, you simply can't gain from the pages of a book.
Perhaps the most interesting comment on Reddit comes from a couple who had engaged with the book and the MasterClass (as well as other Voss content).
"My husband and I are in Episode 5. Well worth it. We have seen all of his youtube, get all the Black Swan emails, read his book and there are some important pieces that are just better to watch.

He does go over all the points in his book but you get to actually SEE and HEAR him use the techniques.

It is so helpful to hear him ask questions out of genuine curiosity, hearing his intonation made a world of difference to understanding his techniques."
- Comment from Reddit
At the end of the day it's about how you learn, and how much time you have to devote to learning negotiating skills.
If you're a visual learner this MasterClass is your best option. If you have a lot of time to absorb the content of a 300 page book and you learn best that way, the book might be a better option.
Alternatives: is there anything better?
Books I've read and can personally vouch for:
Then of course you have Chris Voss' own book, Never split the difference.
There are several other classes within MasterClass's business category that you can take including Bob Iger, Robert Reffkin, Howard Schultz, and Paul Krugman to name but a few. The most relevant has to be Daniel Pink's class on sales. Just remember: with an all access pass you take any of all of the above.
Verdict: Is the Chris Voss MasterClass worth it?
In my view the Chris Voss class is worth the investment. If you want to get more of what you want with the cooperation of others, rather than by being in conflict with them, it is a must watch.
Chris is inspiring as a teacher and the techniques you will take away from the course are genuinely useful.
Since you can also learn from his book for considerably less money I feel that you will get more value for money if you purchase the all access pass rather than purchasing the course as a standalone. Provided you find the other classes interesting of course!
If you think about it, even if you bought the full access pass at $180, you probably only need to win one or two extra deals as a result of taking this course to break even on your spend. View this as an investment in your professional skills and financial future.
And while there are plenty of alternatives, what I have found from my own experience is that the tactics and techniques Chris teaches in his MasterClass are a lot more memorable than those I have read in books.
My theory is that it's because the real life examples are so visceral they are easy to remember. So what are you waiting for?
Frequently Asked Questions
How much does the Chris Voss MasterClass cost?
A MasterClass all-access-pass costs $180 a year ($15 a month). This gives you access to the Chris Voss MasterClass, alongside 100+ other courses.
How long is the Chris Voss MasterClass?
The Chris Voss MasterClass consists of 18 video lessons totalling 3 hours and 4 minutes. You can take it at your own pace.
Can you get the Chris Voss MasterClass for free?
Unfortunately you can't get the Chris Voss MasterClass for free. But MasterClass has a range of purchasing options and offers refunds if you're not happy.
Can I get a refund if I don't like this MasterClass?
Yes, MasterClass operates a 30 day refund policy if you purchase direct through them. If you purchase through other providers, their returns policy may apply.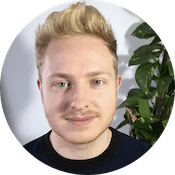 Finn is the CEO of Learnopoly and has 6 years experience in financial services, first at a tier 1 bank then at a financial technology startup, working in strategic partnerships and business development. Finn has built several internet businesses and has a deep passion for learning.