The Richard Branson MasterClass offers the opportunity to learn about disruptive entrepreneurship from someone who's turned massive, monopolistic industries upside down – and been knighted for doing so.
You'll learn about the ideas and motivations that ignite Branson and helped him build an empire that started out as a student magazine and which now flies people into space.
More importantly, it promises the chance to bring all this to bear on your own life. To help you pursue your own passions, overcome your fears and achieve your goals.
But how good a teacher is Richard Branson? What will you actually know and be able to do after his class that you couldn't do at the start? Is the Richard Branson MasterClass worth it?
I've completed the class in full and will be answering all these questions and more in this balanced Richard Branson MasterClass Review.
It's lengthy, but if you're just interested in the highlights, this outline's for you:
.
Quick summary
You will learn how to:
Think like Richard Branson
Use your passions and frustrations to generate a business idea
Gain leverage by understanding your rival's weaknesses
Ignore the odds and follow your gut
Build a team in interesting and novel ways
Appreciate the value of experiencing your product from the customer perspective
Get your business on the map in fun, innovative, and even risky, ways
Think big to solve small problems
See yourself and your company as part of the wider community in which you operate
Pros
Teaching from one of the world's greatest entrepreneurs
Carefully put together to promote learning
Motivating and uplifting
Cinematic quality and great use of supporting footage
Cons
Rather subjective
Quite anecdotal
Length of course: 13 video lessons totalling two and three quarter hours of viewing.
Best for: Anyone who is set on a business idea but struggling to make it happen, or is serious about entrepreneurship or just commercially curious. And of course, those who admire Richard Branson.
Overall: Branson has five decades of business experience, disrupting virtually every industry he's touched. So he knows his subject. But more than that, he's a great communicator. His MasterClas provides fascinating insights into how he built an empire out of nothing but frustration and a passion for making things better. Plus with your MasterClass subscription you can also learn from Disney CEO Bob Iger, FBI negotiator Chris Voss along with other business greats.
In this Richard Branson MasterClass review, I'll be covering:
About Richard Branson and MasterClass
Inside Richard Branson's MasterClass
What I liked and thought could be improved
Who the Richard Branson MasterClass is for and how much it costs
Alternatives to the class and what others have said about it
Uniqueness of the course, and of course I'll be answering the question…
Is the Richard Branson Masterclass worth it?
So, without further ado, let's get started.
About Richard Branson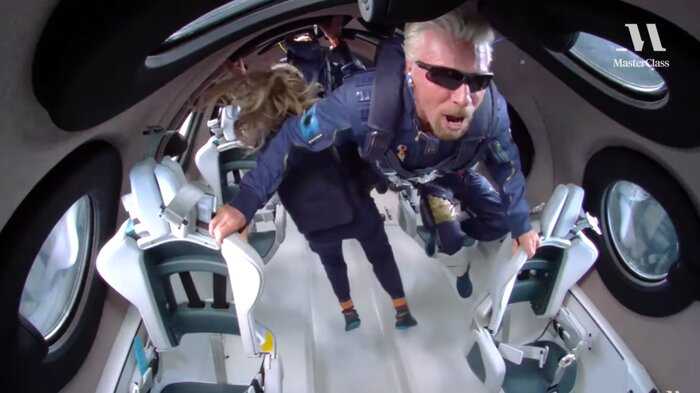 Sir Richard Branson is a British entrepreneur who founded the Virgin Group which now controls over 400 companies in a bewildering array of fields.
Starting his first venture at 16, Branson went on to upend every industry he came into contact with – fighting David and Goliath style battles with industry giants and governments in the process.
For his huge commercial successes, his sense of fun, sheer audacity, love of adventure, and his humanitarian work, he has become a globally renowned figure.
His numerous achievements include being: knighted in 2000; placed on the Time 100 Most Influential People in the World list; voted one of the one hundred Greatest Britons; and becoming the 3rd oldest person to fly in space.
Along with this he is also a holder of the UNca Citizen of the World award for his support for humanitarian and environmental causes.
And if you haven't seen the trailer for the Richard Branson MasterClass, you can check it out here:
About MasterClass
MasterClass launched in 2015 with a simple idea: Everyone should have access to genius.
The online education platform provides 150+ inspirational MasterClasses taught by those who've garnered global recognition in their fields.
They're available in everything from cooking with Gordon Ramsay to filmmaking with Martin Scorsese, to negotiating with Chris Voss, and business strategy and leadership with Bob Iger.
Famed for its outstanding production values, MasterClass is also rigorous when it comes to quality of content and learning materials. This combination provides a unique and compelling learning experience.
MasterClass also offers a number of project and community based Sessions – for more detail read our MasterClass Sessions review.
Having taken more than twenty five MasterClasses myself, I can report that most are fantastic and insightful. However, some are definitely better than others. And it's important to do your research first to make sure the course you're thinking about is the right one for you.
If you want more details on MasterClass and some of its most popular classes, check out our Masterclass review and best MasterClass article.
Inside Richard Branson's MasterClass
Richard Branson's MasterClass comes in at two and three quarters of an hour's viewing time. It consists of:
13 video lessons which are between 5-20 minutes long
A 52 page workbook containing a course summary as well as recommended resources, case studies and challenges to extend your learning
I've split Branson's MasterClass into five sections as follows:
Introduction
Dare to disrupt
Building teams
Doing good
Having fun
And I've summarized each section below to give you a clear idea of what to expect.
1/5: Introduction:
Lessons 1-2: Meet your instructor & Light the fire with your first ventures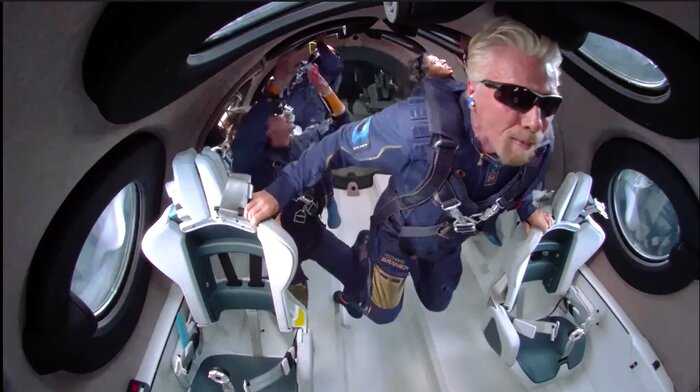 "Everything I've done, you can do too, by using some of the lessons I've learned through the years."
This section opens with a rich backdrop of visuals and stills from Branson's life and experiences.
Against this backdrop Branson shares an audacious example of the kind of plucky thinking that's got him where he is today. And which provided the springboard for all his business ventures to date.
He sets out what he hopes you will gain from his MasterClass and that is:
An understanding of how he came up with his biggest ideas
How to turn your biggest weaknesses into your greatest strengths
That you find the courage to start your own adventure
Moving on to Lesson 2, we hear about a key influence in Branson's life, his mum, and the lessons he learned from following her example.
For Branson it's particularly important that your passions inform your ambitions (you'll need to take the class to find out why). So this lesson closes with him sharing how the things that mattered to him inspired him to set up his first business venture – Student Magazine.
There are plentiful examples of how Branson's audacity garnered him some heavy weight advertisers, as well as interviews with the likes of Fidel Castro, Che Guevara and John-Paul Satre. All at the tender age of 16.
Lesson 3: Screw convention – Diving headfirst into the music industry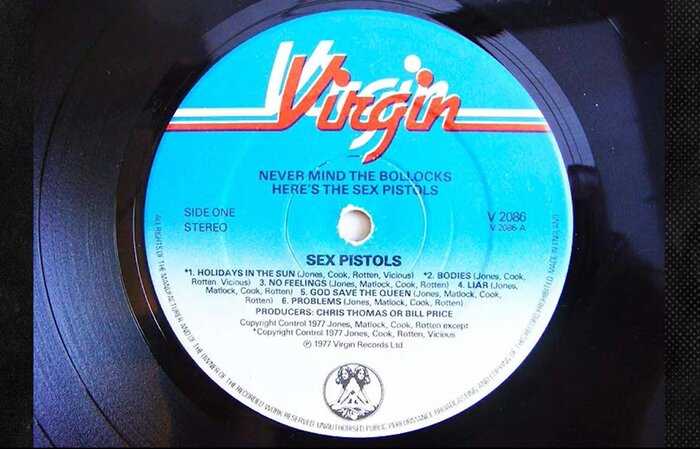 "Screw it, let's do it – really sums up my attitude to life"
In this short section Branson conveys how this philosophy has informed the evolution of Virgin.
You'll discover – with very specific examples to illustrate the learning – how Branson has:
Successfully rejected the traditional business school approach
Taken big risks to make Virgin stand out from the crowd
Has been unafraid of – and even courted – controversy to turn a tiny mail order record company into the biggest independent record label in the world
Lived out his belief that entrepreneurs find better ways of doing things
The key takeaway from this introductory session is that passion is the key. It fuels courage, motivates like minded people to weigh in, and leads to the creation of something with a real purpose.
So we're off to an inspiring start – will the rest of the course live up to its opening?
2/5: Dare to disrupt
Lessons 4-5: Upending the airline industry & How to be David to an industry Goliath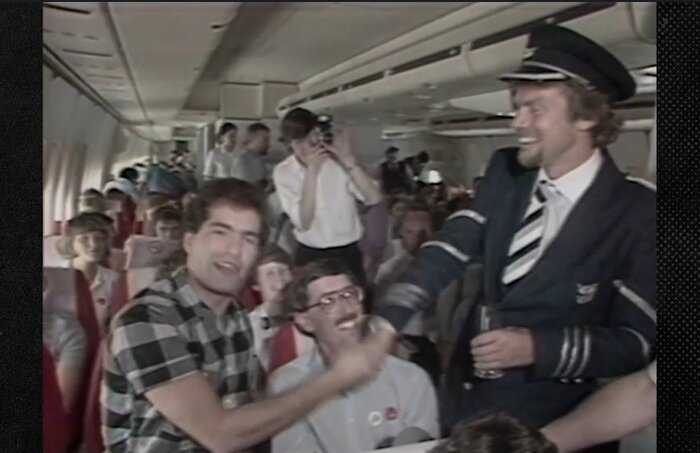 "The best ideas come out of frustration."
Following on from the previous section, Branson shares how his passion for good service coupled with his frustration at getting bumped by American Airlines, sparked the idea for Virgin Atlantic. And made it an almost instant reality.
Using his direct experience Branson illustrates how you can:
Use your frustration that something you are passionate about is being done badly to kick start a business
Dive in and solve the problem right then and there
Constantly ask WHY – so you can constantly come up with better solutions
And he provides practical strategies that you can deploy to fuel innovations.
A measure of the incredible success of Virgin Atlantic is the David and Goliath battle between it and British Airways described in the next lesson.
In that lesson, Branson shares what he learned from the failure of Sir Freddie Laker that prepared him for the dirty tricks campaign waged by British Airways.
You'll discover the value of:
Learning from where others fell short
Figuring out what your powerful rivals can't (or won't) replicate
Getting your brand on the map in fun and innovative ways
Being prepared to, "sue the bastards if they resort to extremes"
At the very worst, says Branson, you'll go down in a blaze of glory and walk away with your head held high.
Be ready to be shocked at what British Airways got up to – and amazed at what Branson did with the proceeds of the largest libel damages in history!
This section finishes with a final lesson in which Branson shares his problem solving strategies, again in the context of not only fascinating, but thrilling experiences. These include:
Understanding who benefits from competition – giving Boeing leverage over British Airways
Thinking big to solve small problems – borrowing $2bn to solve a $10m problem
Ignoring the odds and follow your intuition – suing the British Government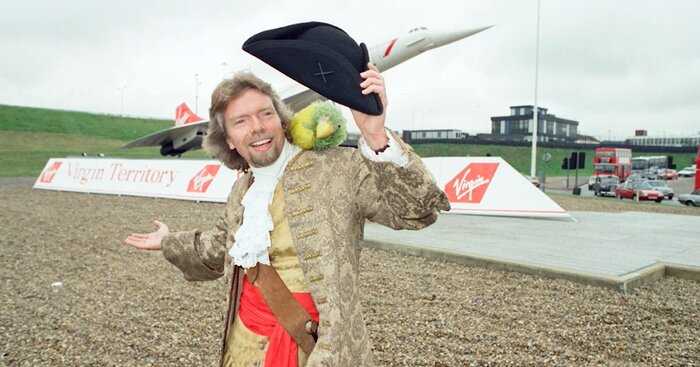 3/5: The Power of We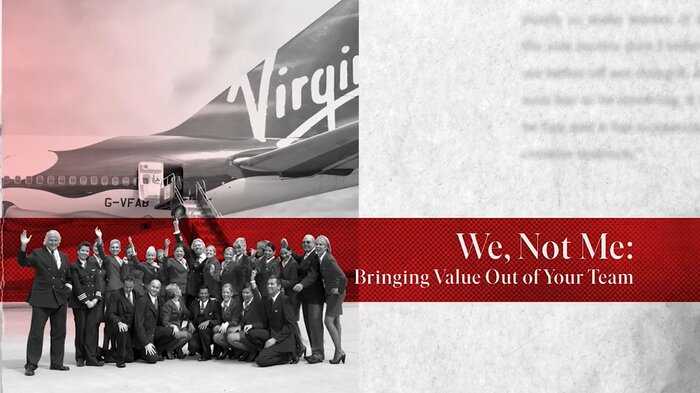 Lessons 7-9: Finding great people, We not me Lesson & Listening deeply to get things done
"If I'm looking for people to run companies, I'm looking for people who are good with people."
By this Branson means ALL people. Cleaners, waitresses, taxi drivers, everyone. And he relates how you can establish this is the case, along with how you can break with tradition and:
Gauge character in novel ways and new settings
Disregard the resume
Know when to put fresh ideas over experience and education
In the following lesson Branson moves on to set out the ways in which he gets the most out of his teams. And, most interestingly, why it's essential to him to trust and delegate to others.
The section finishes with a discussion of the value of listening and how he deploys the knowledge he gains from listening to keep his businesses running at a high standard.
4/5 : Doing good
Lessons 10-12: Experience your product, Draw a ring around yourself & Case Study: Forming the elders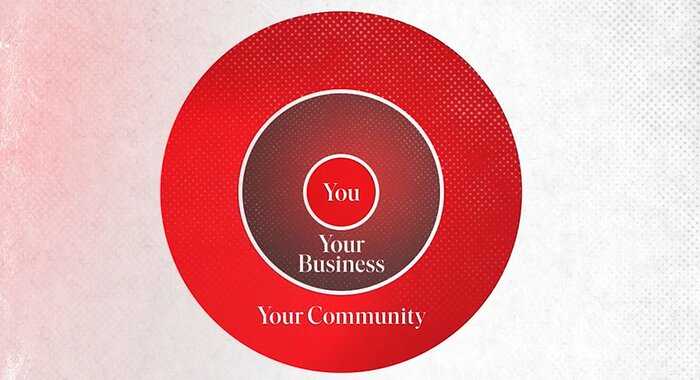 "The business community needs to dive in and find entrepreneurial ways of sorting out the problems of the world."
This section contains three lessons on how to do right by your customer, yourself, and the wider society you are a part of.
In it Branson emphaisizes the importance of:
Directly and regularly experiencing your product from the customer viewpoint
Believing that every tiny change you make from that perspective has value
Seeing yourself and your company as part of the wider community in which you operate
The section ends with an uplifting and inspiring look at how Branson's direct and personal involvement in the release of hostages being held by Saddam Hussein led to the formation of The Elders – which included Nelson Mandela, Desmond Tutu, Kofi Annan and President Jimmy Carter.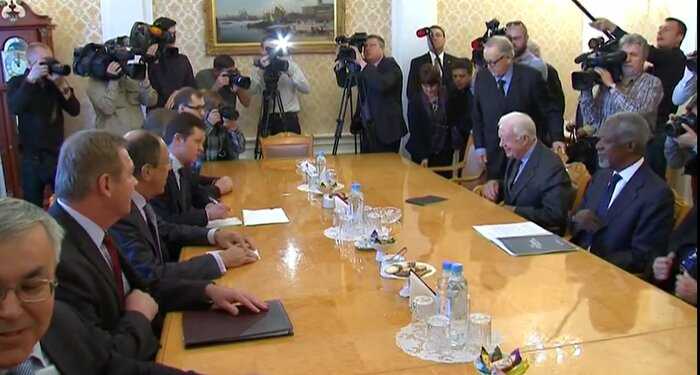 It's a great way to round off the MasterClass as it showcases what all the qualities and skills that have been exemplified in this class can achieve – even in the face of seemingly overwhelming global problems.
5/5: Never forget the fun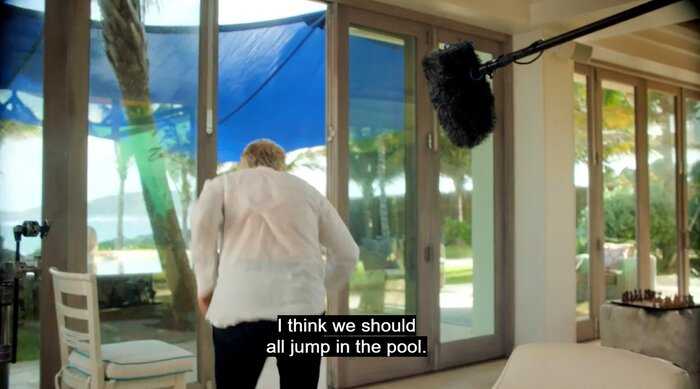 "The public want to smile and have fun, your staff want to smile and have fun and your customers want to smile and have fun."
With a final example of exactly what he means by this, Branson tells us that fun had more to do with bringing Virgin together in all its guises than mission statements ever did.
So as he bids us farewell, Sir Richard Branson and the entire MasterClass team jump fully clothed into the pool and hand over to you to set the tone for fun in every aspect of your business.
What I liked about Richard Branson's MasterClass
Teaching from an entrepreneur par excellence
As the man behind one of the world's most iconic brands, it's fair to say that Branson knows what he's talking about.
The fun loving tycoon is the founder and chair of a group of companies which has disrupted industries in fields as diverse as music, airlines, communications, rail travel, financial services and space tourism.
Branson has curated the wisdom and acumen drawn from his lived experience in a way that makes it accessible and inspiring.
In the process he's provided life lessons that you can apply to your professional and personal life.
Structured to promote learning
The Richard Branson MasterClass hangs together well.
It was clear that thought had been given to the order in which things were related.
Lessons flow and build on prior learning. Examples are carefully placed to illustrate how aspects of Branson's approach to entrepreneurship have been successfully deployed.
Uplifting and motivating
Branson's love of fun is palpable in his delivery of this MasterClass.
HIs optimism and determinism combine to make this MasterClass a compelling and enjoyable experience and one which could provide the kickstart you need to pursue your own ambitions.
Cinematic quality and great use of supporting footage
MasterClasses can occasionally feel like a talking heads lecture. Albeit one with incredibly high production values!
Branson's class makes extensive use of film footage and stills to break up the class.
These have been meticulously selected to cleverly illustrate key points and complement learning.
What could be improved
No course is perfect, there's always room for improvement or change, and this MasterClass is no exception.
So here are some possible cons to bear in mind if you are considering taking Richard Branson's MasterClass.

Very Subjective
Unsurprisingly, given his flamboyant character, this course is undoubtedly subjective in that it offers advice on how to be an entrepreneur from a man with a very unique and audacious approach to life.
Branson himself admits in the class that times have changed and that there are different routes to take to business success, particularly in terms of seeking investment.
So it's worth remembering that his approach is one among many. That said, should you join MasterClass there are other great business leaders on the platform for you to learn from.
Quite anecdotal
Right at the outset, Branson says he learns – and teaches -best through storytelling.
On the one hand this was a benefit of the course since the stories were carefully placed and always exemplified the learning points being made.
On the other hand, some of these stories (such as how he came to buy his island) provide examples that seem too distant for the everyday viewer, who's probably not experiencing the life that Branson leads every day.
So if you prefer an "entrepreneurship 101" style of learning, with more practical and actionable advice, this might not be the course for you.
Who is this course for?
In my view, the Richard Branson MasterClass is for anyone who is:
An admirer of Richard Branson
Serious about pursuing entrepreneurship
Set on a business idea but struggling to make it happen
A student of business
Commercially curious
How much does the course cost?
At the time of writing MasterClass had three subscription offers. The cost of these (per month) is:
Individual (1 user) $15
Duo (2 users) $20
Family (6 users) $23
All are billed annually, which at first glance may seem pricey.
However, you can considerably reduce your costs by taking as many courses as possible.
With over 150 courses on the platform you're likely to find quite a few to interest you. Even if you buy an individual membership and find only 10% of the courses of interest this still works out to only $12 a course:
$180 (annual individual membership fee) / 15 courses = $12.
And if you join with friends or family then the cost of each course is drastically reduced. Check out our MasterClass review or MasterClass cost articles to see how.
Bearing in mind that these classes are taught by global leaders in their fields the value is unbeatable. You can pay over $100 for an online course taught by someone you've never even heard of, never mind the caliber of the teachers on MasterClass.
What's more, MasterClass also offers a 30 day refund if you're unhappy with your purchase.
You can also purchase MasterClass as a gift.
Alternatives to Richard Branson's MasterClass
In terms of MasterClass itself there are a number of alternatives in the business category. These include:
Sara Blakely teaches self-made entrepreneurship
And with a MasterClass subscription you could take all of these classes and more. So with that in mind MasterClass is unbeatable in terms of scope and value.
However, if you're looking for something a little more academically focused, both Coursera and edX offer certified courses in entrepreneurship. They're taught by leading academics or professionals from accredited institutions. Bear in mind though, they are likely to be far more dry and formulaic than Branson's MasterClass..
Lastly, if you prefer to buy courses singly, rather than subscribe to a platform, you could check out Udemy. Udemy offers a number of possible courses including How to start a business from a business idea. These courses are great value but, given that anyone can offer a course on Udemy, teaching quality varies hugely.
Richard Branson's MasterClass: what others have said
In this Richard Branson MasterClass review, my aim is to present the fairest and most accurate course review out there. So, it's worth highlighting other people's experience with the class – both good and bad.
I did this by looking up "Richard Branson's MasterClass" on popular sites like Twitter and Reddit – just to get a feel for what others thought. I also looked at comments on the YouTube trailer for the class.
To be honest, as the class was brand new when I took it, there were very few people who had actually taken the course.
That said, there were plenty of comments in anticipation of the class, and not all of them positive so I'll speak to these first:
"Dear MasterClass, this is a bad look. Key West voters said NO to Branson's cruise ships. He forced them on us anyway." (Comment on Twitter)
"MasterClass is getting worse and worse. They now have a course taught by Richard Branson. Only a matter of time until we get to learn from that great scholar, Elon Musk." (Comment on Twitter)
Clearly, not everyone is a fan of Richard Branson. But let's face it, anyone who's enjoyed that much success is bound to attract hostility. Plus a number of Twitter users were clearly part of the Key West community that opposes cruise ship travel (and in fairness, Virgin have now suspended calling at that port).
So whilst these comments are unfavourable towards MasterClass offering a course by Branson, they don't represent the views of those who have actually taken it.
Amongst that audience the reaction was overwhelmingly positive and these comments are typical of ones that I have found:
"You're hilarious Sir Richard, but wise words.When I did my business plan I also looked at what I didn't like about my competition. Copy, improve, and be cheaper!" (Comment on Twitter)
"Absolutely love it. Mr Branson, you are an inspiration to me. I love that Rock-Star attitude you have when it comes to marketing and business." (Comment on Twitter)
Is the course content unique?
Honestly, no.
There is overlap with Branson's book, Screw it, Let's do it.
That being said, MasterClass has packaged this course so that it gives a complete overview of everything the book contains in just under 3 hours.
It's intense, visual and engaging in a way that a 130 page book can't be. And it provides a learning experience that you just can't gain from the pages of a book.
Is Richard Branson's MasterClass worth it?
If you're an admirer of Richard Branson – or just commercially curious – you'll likely love this MasterClass.
It provides fascinating insights into how one of the world's most famous entrepreneurs built a globally renowned brand out of frustration and a passion for making things better. A brand that literally took him to the stars.
And there are many lessons in it that you can apply to your own personal and professional life.
However, if you're expecting a highly detailed, academic style analysis of entrepreneurialism, this course is probably not for you.
Overall:
If you liked what you saw in the trailer, and consider yourself at least mildly interested in what makes Richard Branson tick, I think you'll benefit.
Branson has nearly five decades of business experience, disrupting virtually every industry he's entered. He knows his subject, but more than that, he is a great communicator.
And of course there are 150+ other MasterClasses on the platform that you will have access to with your subscription..
Others that would sit particularly well with Branson's MasterClass are Sara Blakely on self made entrepreneurialism, Bog Iger on business strategy and leadership, Chris Voss on the art of negotiation, Daniel Pink on the science of persuasion or Kris Jenner on building a personal brand.
And MasterClass also has a refund policy, which removes the risk of you losing out if you don't enjoy it.
So, what have you got to lose?
Frequently asked questions
How much does Richard Branson's MasterClass cost?
An individual MasterClass subscription costs $180 a year ($15 a month). This gives you access to Richard Branson's MasterClass alongside 150+ other courses.
How long is Richard Branson's MasterClass?
Richard Branson's MasterClass is two and three quarter hours' long and consists of 13 video lessons.
Can you get Richard Branson's MasterClass for free?
Unfortunately you can't get the Richard Branson MasterClass for free. But MasterClass allows you to sample it for free, has a range of purchasing options and offers refunds if you're not happy.
Can I get a refund if I don't like the Richard Branson MasterClass?
Yes, MasterClass operates a 30 day refund policy if you purchase directly through them. If you purchase through other providers, their returns policy may apply.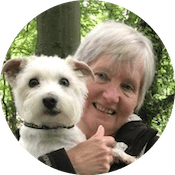 Liz Hurley has 30+ years of high school teaching experience and is one of our senior writers here at Learnopoly.