Martin Scorsese is an Italian-American film director renowned for his pioneering role in the New Hollywood era.
As an Oscar-winning director with a career spanning 5 decades, I couldn't wait to take Martin's course.
But if you're here, you may be asking is the Martin Scorsese MasterClass good? How long is the Martin Scorsese MasterClass and is it worth my time and investment?
In this detailed Martin Scorsese MasterClass review I'll be answering these questions and more. I share my honest opinion, covering both the pros and cons. along with what you can expect to take away from each lesson.
If time is an issue for you or you would appreciate a quick overview, this summary is for you:
.
Quick summary
You will learn to:
Design your film from paper to screen
Find your own process in directing and editing
Make creative decisions regarding technology
Develop themes that work for your idea
Experiment with low-budget filming
Form strong working relationships with cast and crew
Pros
Learn from an influential and award winning director
Develop an appreciation of the history of cinema
Benefit from amazing case studies
Develop your own process and stay true to it
Use low-budget filming to your advantage
Cons
Heavy on jargon and technical terms
Mainly theoretical and anecdotal
Little guidance for breaking into the industry
Length of course: 30 videos 4hr 35m.
Best for: Those looking to study film academically or wanting to experiment with independent (rather than commercial) filmmaking.
Overall: a great breadth of analysis with examples not only from his own work but from other directors. It conveyed Martin's passion for cinema and was a nice way to get us invested in the world of film.
Below you'll find a much more detailed review that should answer most of your questions and help you identify anything that might be a deal breaker for you.
Here's what I'll be covering:
What the Martin Scorsese MasterClass includes
What I liked and didn't like about this course
Who the course is for
Price, alternatives, and whether this course is unique
Is the Martin Scorsese MasterClass worth the money?
So, let's get started:
About Martin Scorsese
Martin Scorsese is known for his multi-award winning films from the 1970s to the present day. These include Taxi Driver (1976), Goodfellas (1990), The Wolf of Wall Street (2013), and The Irishman (2019).
He received an Academy Award for The Departed in 2006 as well as 3 BAFTA awards for Goodfellas in 1990.
Martin has received 4 Golden Globes as Best Director. This includes for his 2002 film Gangs of New York (also receiving the AFI Movie of the Year Award).
If you haven't seen the trailer for this course yet, I highly suggest you check it out:
About MasterClass
"Our instructors are the best in the world."
MasterClass is an online educational platform founded in 2015 by Yanka Industries, Inc. The website includes over 150 video lessons from world-renowned experts in their fields.
While other online classes have reputable professors attached to them, MasterClass produces its courses with leading celebrities as our teachers.
This is a fairly new and unique concept, and includes household names like Gordon Ramsay, David Lynch, Margaret Atwood, Hans Zimmer, and David Sedaris.
Along with its celebrity branding, MasterClass is also known for its impressive high production values. This has contributed to its growing popularity in recent years.
If you want more detail on MasterClass and some of its most popular classes check out our Masterclass review and best MasterClass article.
But MasterClass might not be for everyone. I hope to highlight both the strengths and weaknesses of this course to help you decide whether it's for you.
Inside Martin Scorsese's MasterClass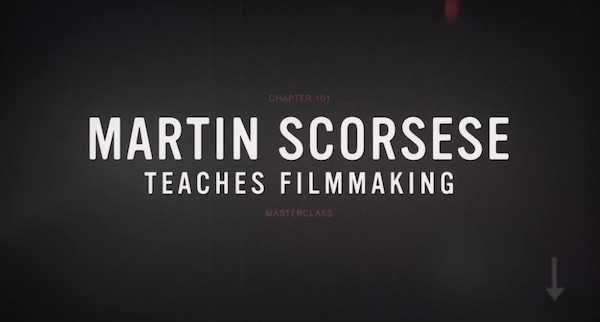 Martin Scorsese's MasterClass contains 30 video lessons (including a short introduction) of between 5 and 20 minutes long. They total a viewing time of just under 5 hours.
The class also contains some additional resources to help you learn. This includes the 76-page Class Workbook and interactive forum, The Hub.
After a short introduction, the course progresses as follows.
Lessons 2 & 3: Beginnings and Education
"The most important thing I can convey to you is: you always have to go your own way."
From the offset Martin acknowledges this is not a course for career-seeking filmmakers. Instead, it is for those who see filmmaking as a calling and are drawn to its magic.
For Martin, choosing to make films was the result of understanding the experiences that sparked his desire to tell stories; from watching films as a child to his calling for the priesthood.
It was enlightening to see how such a publicly-renowned figure had grappled with conflicting career paths to arrive at where he is today.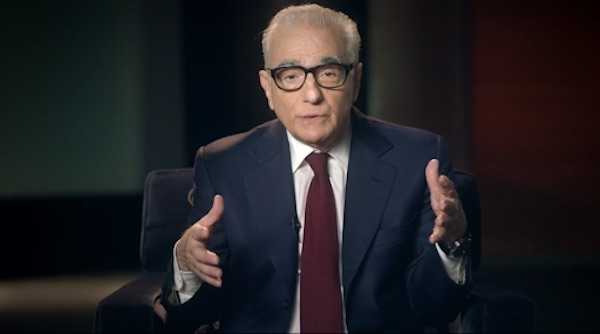 He then moves on to emphasize the importance of understanding film history and tells us how we can develop our style by watching "Old Masters."
The most practical knowledge in this part of the course comes from Martin's discussion of his professor, Haig Manoogian.
Drawing from this wisdom, Martin sums up the following:
How to learn by doing.
The importance of understanding equipment.
Finding your individual voice.
The value of a shot.
How editing forms narrative.
Lesson 4: Discovering Your Process
"You have to stay open to what's happening in front of you, around you, every single moment."
For Martin, the only way to discover your process is to stay open to all possibilities. However, he does share some practical knowledge based on his own experiences, and covers the following:
How film analysis can help you find your style.
The advantage of editing while shooting.
How to judge the filmmaking process as you're going.
The ways we can take advantage of the unexpected.
I enjoyed learning from case studies that illustrate these points. For example, he used Raging Bull (1980) to show us how the filmmaking process can adapt during shooting – citing a boxing scene that he created 'in the moment'. He uses this to demonstrate how we can "change the elements that create the concepts of the shot."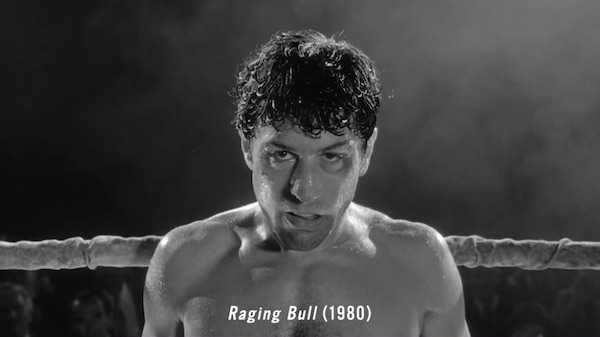 Lesson 5: Channeling Your Influences
Here, Martin teaches us about the importance of studying other directors and gives us an insight into how he watches films. He discusses the relationship between film and memory and how this gives us inspiration and references.
He shares clips from his own filmography and compares them to scenes from older movies that provided the inspiration for them.
For example, we see how movies such as Northwest Passage came to bear on Taxi Driver and how Martin analyzed scenes to better understand the effectiveness of cinematography.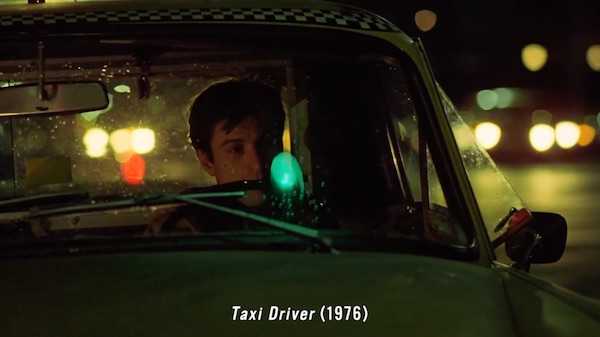 Lesson 6: Developing Your Style
"The written word is not superior to the moving image."
Throughout this MasterClass Martin highlights the importance of feeling the need to make films; he sees it as crucial for letting your style reveal itself and for appreciating film as a language.
Martin references Socrates to highlight ways in which word and image share parallels. He also shares how we can develop our visual literacy to read images as sequences.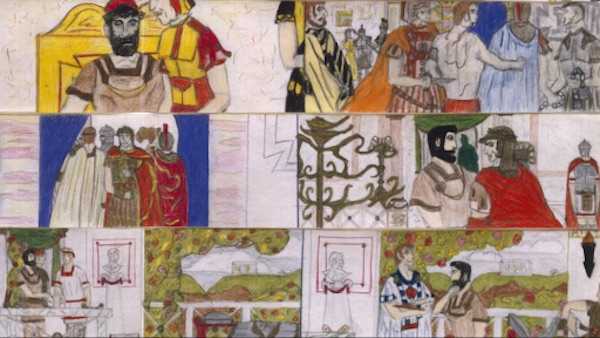 Martin uses this as a segue into storyboard designs. To him, drawing movies is a way of expressing the filmmaking impulse and understanding the movement between frames.
He provides several examples of this to show how we can use this method to illustrate frames and camera movements.
I loved this particular lesson for its emphasis on the value of experimenting and play to establish rhythm in our work. It also has a great balance of theory and practical examples and draws attention to a number of other aspects of filmmaking that other courses I've done haven't explored.
Sound interesting?
Lesson 7: Directing & Technology
"All you need is the desire – the passion – to say something."
In this section, Martin shifts his focus to ever changing film technology. Particularly in relation to making narrative films, Martin teaches us how to do the following:
Create authenticity.
Understand the advantages and limitations of technology.
Use different types of cameras to create effects.
Approach editing in various ways.
He provides valuable insight into the evolution of film technology and the implications for filmmaking. For example, he uses a scene from Raging Bull to demonstrate how the development of Steadicam worked to his advantage.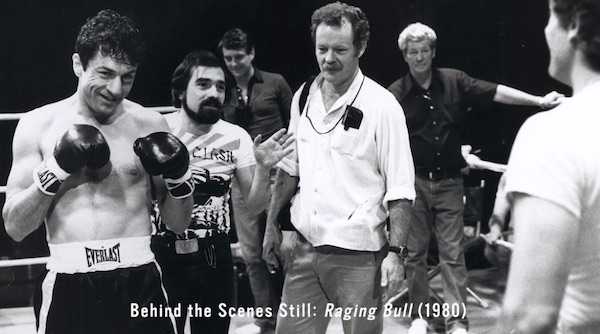 Whilst sharing his passion for technology, he acknowledges that it can impose limits as well as benefits on our creative process and offers ways to work through this problem to preserve the integrity of our film.
Overall, he shared some good words of wisdom when it comes to honoring the initial "spark" and suggests how we can put technology into perspective to think wisely about our choices.
Lesson 8: Finding the Story
"Everything is cinematic. Life is cinematic."
As I'd noticed in other creative MasterClasses, Martin places a lot of significance on the art of observing. For him, it's a way we can learn to express ideas and to develop a story.
In particular, he advocates:
Finding a story from within you.
Interpreting other works through your own perspective.
Considering which themes attract you.
Fostering a unique point of view when reading scripts.
He tells us how to discover ideas that suit us and how to decide whether a story has what it takes to become a "passion project."
He uses a number of examples including the story of Goodfellas which was based on Nicholas Peleggi's book, Wiseguy. Martin tells us about his affinity with the book and how he used his own philosophical viewpoint to develop the movie.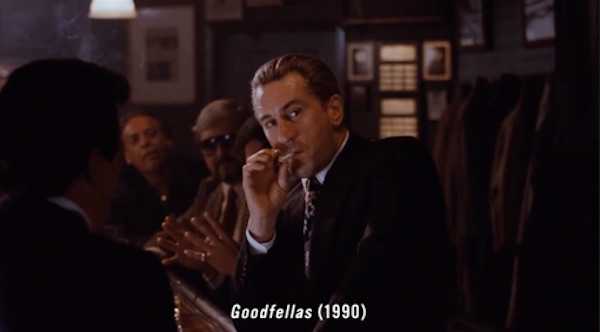 He moves on to discuss the themes he finds gripping and how he uses his personal experiences to select and grow stories for his films.
I liked that Martin was open, rather than guarded, about his cinematic and religious influences. It gave me a new way in which to approach his movies and gain a deeper understanding of how he created them.
Lesson 9: Working with the Script
"You need to allow the life to come through."
This lesson covers:
Using a script as a springboard
Researching for enrichment
Using rehearsals and actors as opportunities for change and development
Martin begins by explaining how to use the script as the starting point of the film, a process of discovery and "a step to get into the film."
He also provides insight into researching to enrich your story and, using Gangs of New York as a case study, he offers ways in which we can stay on track instead of letting research lead us astray.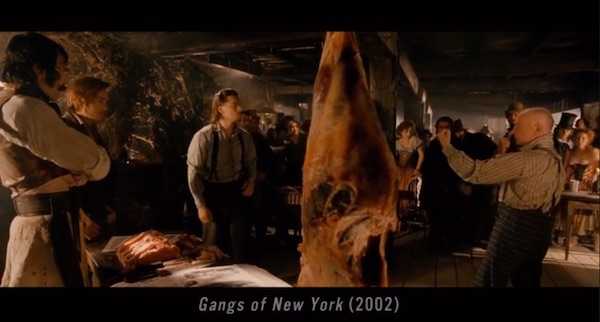 Along with this, he teaches us how we can use rehearsals to discover new ways of working and engage in the process of character development.
Two further case studies (Taxi Driver and Casino) are used to contextualise the idea that filming is an organic and ever changing process.
I liked how Martin encouraged us to see our film as a continuous work in progress and to consider errors as a key part of the journey.
Lesson 10: Casting and Directing Actors
"You all need to agree that you're making the same film."
As Martin states, casting is "85-90% of the picture" and therefore a key component in success.
He describes the ways in which he has managed casting with high vs. low budgets but his main emphasis is on the relationship we have with our actors and – in some cases – our casting directors.
We learn how to do the following:
Nurture a successful working relationship with actors and directors.
Effectively communicate our vision to our cast.
Find casting inspiration from other films.
Mix actors with non-actors to create an authentic environment.
Martin really drove home the idea that if the actors understand the nature of the film, moments of wonder can easily arise.
It was fascinating to hear how his work with de Niro opened up new possibilities for dialogue in Taxi Driver.
I came away with some useful tips about how to find a medium between directing and providing freedom, what to do when things go awry and how we can shoot around tricky situations.
Lesson 11-13: Locations, Production and Costume Design
"I wanted to live in that world."
Along with discussing the nature of the set, Martin considers the value of locations and the need to location-scout for movies.
He also shares with us locations that have been successful (and why) in films such as Kiss of Death and Taxi Driver.
He then moves on to two types of design: production and costume and how both must be truthful to the time and place of the film.
Using Casino as an example, he describes how he worked with aspect ratio to emulate the style of days gone by and also suggest the effects of contrast within the film.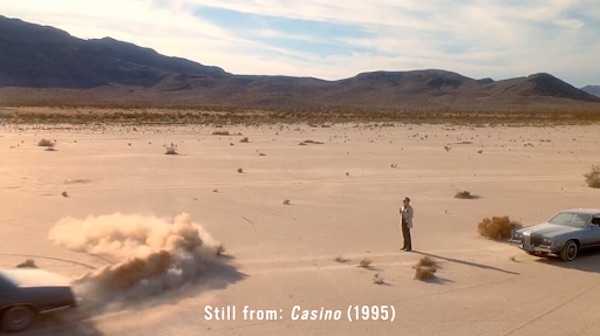 I liked that Martin discussed how he achieved his goals when designing Casino with solid reference to his work. His description of the desert scene was a wonderful insight into how changes in scenery can reinforce key themes.
He then relates these points to costume design, showing how collaborative and creative decisions around dress can underpin both the character and the world they're inhabiting.
Lesson 14: Understanding Cinematography
"If you don't know something, ask. Try it."
Here, Martin gives an overview of how to work with directors of photography.
He refers primarily to Cape Fear and tells us how he worked with his team (and used his early influences) to revise and enrich an established genre.
He also shares some of his favorite cinematic moments from other movies, and how the director of photography achieved certain effects.
Lesson 15: Shooting Low-Budget Films
"This became more than making a film. It became a life-changing experience."
In this chapter, Martin discusses the following:
The benefits of shooting low-budget.
How to successfully collaborate with cinematographers.
The framework for creating a storyboard.
How to navigate timing on set.
Martin uses two films – After Hours and The Last Temptation of Christ as case studies to exemplify how a low budget worked to his benefit.
These case studies are eye-opening for those starting out who may be concerned with lack of time and resources. Martin focuses on the structure of filming these movies, down to the minute details of how he got through each day on set.
In this lesson Martin does a great job at inspiring people to get working while also laying down the realities of doing so.
I liked that he gave us some unexpected insight into these lower-budget films, as it offered a realistic example of how we could break into the process of filmmaking.
Lesson 16: Working with Crew
"Every single person on set plays a role in making your film."
Martin describes the relationship between director and crew as one of the basic elements of filmmaking. For him, the crew are your lifeline and it is important to find a "core group" you can trust.
He suggests that there is a certain dynamic that allows for the best working relationship on set and tells us how we can work towards this in our own relations with our crew.
Although this chapter was brief, it did discuss (in a theoretical way) how to find your own "unit" within a hectic environment and how relationships between the crew can "branch out" to create a solid team.
Lesson 17 & 18: Editing
"Every time I get to the editing room, I'm struck by it all over again."
Martin covers editing in 2 parts, stating firmly that the editing process is where the film comes alive. Specifically, he focuses on the concept of the "mind's eye" and how it intervenes in our processing of the image.
Along with this theory, he explores the following topics:
What editing is.
The importance of frames.
How to manage footage.
Setting pace.
Plot vs. narrative.
He reassuringly adds that no director likes their first cut, and that experimenting will help us to find the process that works for us.
Lesson 19 & 20: Color vs. Black and White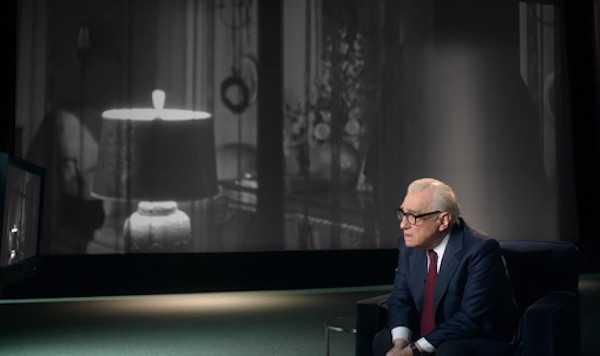 "Color means something. Even if you don't want it to, it does."
Here, Martin outlines the use of color in early cinema and relates it to how we use color today.
He offers insight into how color can set tone and create possibilities within film. As an example, he drew from The Aviator, which uses a digital intermediate to create color changes.
He also offers black and white as a counterpoint to color and has some interesting theories about color (and the lack of it), which were all new insights to me.
His defence of using black and white in Raging Bull is one such insight and was an interesting way of rethinking the effect that color choice has on screen.
Lesson 21 & 22: Sound Design and Music
"Once I hear the music, I really start to feel the story."
Martin recounts the importance of music while he was growing up, how it served as a backdrop for visualizing stories, and later came to bear upon his filmmaking process.
He elaborates on the distinctions between source music and traditional scores, noting the potential effects of each upon the movie.
Martin also provides some useful case studies to illustrate how music works. This includes Howard Shore's score for After Hours and the experimental score for The Last Temptation of Christ.
His key focus is on how music relates to energy – both on screen and on set. He shares some of his tips for using music during shooting and how this can help actors to inhabit their roles.
Lesson 23: Promoting Your Film
"If you write a book, you've got to let the people know it's out there."
Martin has a noticeable connection to his older films when it comes to film promotion. While giving some practical advice he also spends time discussing the roles of distribution companies and Hollywood studio systems.
He gives an example of Warren Beatty's promotion for Bonnie and Clyde (1967) and how he used a negative review to force his movie further into the public eye. Along with this, he shares some tidbits about using posters and finding an audience.
Lessons 24-29: Scene Discussions
In this section, Martin analyzes scenes from the following films:
Barry Lyndon.
Out of the Past.
Jules and Jim.
Vertigo.
8 ½.
Martin highlights the techniques the directors use to contextualize their scenes and how concepts of lighting, voice-over, and color can set the tone and highlight key themes.
The discussion of Jules and Jim also relates to Martin's earlier chapter about channeling influences. He tells us how the film's pacing informed Goodfellas and Casino and inspired him to use voice-over.
A lot of this felt like more of a film theory class but it provides an interesting look into how Martin has been inspired by the work of other directors.
Lesson 30: Finding Your Way
"There are no manuals, no shortcuts, no secrets."
In his brief conclusion, Martin ends on the fact that there is no secret formula to making a movie. As he has reinforced throughout his MasterClass, filmmaking is a process that we have to stay open to at every stage.
Like other creative courses, there is a limit to how much Martin can teach us, and a lot of the content is understandably theoretical. To put it simply, the work must come from us. And as Martin concludes,
"It's just you and the thing that sparked you to make that film."
My Experience of Martin Scorsese's MasterClass
Overall, there were some parts of this course I really enjoyed, and I'll highlight these below.
At the same time, I don't think this course is perfect so I want to discuss what I think could be improved. Check to see if these are deal breakers for you before committing to the course.
What I Liked
Learn from an Award-Winning Director
There's no way of denying Martin Scorsese's influence on modern Hollywood. His movies have spanned an impressive career and he clearly has a knack for the world he works in. This MasterClass offers a unique opportunity to learn from the best, and I think this is unrivalled.
MasterClass itself also has great production values and all the videos are of a super high quality. The course also breaks Martin's lessons down into manageable chunks and indicates its sub chapters clearly in both the videos and Workbook.
What I really liked about Martin's teaching was that exemplified every point he made. This meant we got to see lots of clips, allowing us to view the content of the lesson "in practice."
Appreciate the History of Film
One thing that struck me about this course was the emphasis Martin placed on film history and understanding the world of cinema. This was a point that other courses explored in less depth.
Specifically, Martin shows us how to do the following:
Use other films as direct and indirect reference points.
Understand the importance of voice-over as it relates to film history.
Appreciate the evolution of film technology.
Keep art at the forefront of the filmmaking process.
It was exciting to hear Martin's passion for early cinema and the ways in which making films has changed. I also liked that Martin considered the ways in which we can both honor and revise the past to re-invigorate an established genre.
Relationships with Cast and Crew
It was nice to see both sides of the spectrum – working from nothing and working with a full team. Martin even tells us how he worked with his own friends and family to create some of his early films, and even discusses the benefits of using non-actors.
Overall, I thought this was insightful for aspiring filmmakers who might not have the same technical opportunities. I particularly liked that Martin kept this in mind throughout the course, as it showed us he was receptive to his viewers.
Design for Your World
One of the highlights of this course was hearing Martin discuss production and costume design. In particular, he uses Casino to show how he visually captures the spirit of the movie. He also discusses how to play with production design to evoke certain emotions and themes.
Martin places a lot of emphasis on drawing from memory to build a design which offers a useful perspective on how we can do this for ourselves. As Martin sees it, we all have inspiration that we can draw from and use to visualize our film.
In terms of costume design, Martin gives some good advice on how we can use dress to depict time and place. The later case study of Barry Lyndon ties in well with this, offering an example of how Stanley Kubrick evoked the world of the 18th century through period dress.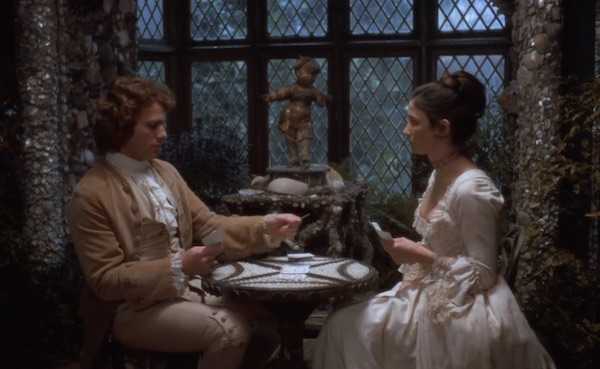 This section provided many interesting points to look out for when we are studying films ourselves.
Use Low-Budget to Your Advantage
While some might consider Martin's course to be a little out of touch with the everyday audience, I liked that he took the time to consider low-budget filmmaking. He also touched on his working class upbringing and the forms that were (and weren't) available to him at that time.
His references to After Hours were particularly interesting as they offered a look at how Martin tried to re-enter the world of film after The King of Comedy. He found that low-budget filmmaking gave him certain advantages that higher production values wouldn't have provided.
He gives a lot of attention to these benefits and it was refreshing to see how an apparent disadvantage could actually work in our favor. As well as this, it gave some insight into the literal timing of films and how they are realistically shot within constraints.
Breadth of Subjects
One perk of Martin's course is that it leaves no stone unturned in terms of content. Martin gives us insight into a range of topics, including:
Finding a story.
Casting and directing.
Location-scouting.
Editing.
Sound design.
Film promotion.
With both the video lessons and the Workbook, MasterClass provides extensive coverage of almost all aspects of filmmaking. This means that you get a lot for your money – even if you opt for the single course.
Quality of Case Studies
Martin includes a lot of case studies from himself and other directors to support his lessons. I liked that he provided a glimpse into a range of directorial styles, not just his own. This was also a way for visual learners to better understand the lessons.
In particular, his section on "Scene Discussions" is a nice way to see Martin's teaching in practice. It's also helpful to listen to his voice-over while watching the clips, as he details what works well in each scene. I found this an effective technique when discussing the visual aspects of cinematography.
Accessibility
Unlike other MasterClasses I had taken, the Martin Scorsese course offered subtitles in English, German, and Spanish, not just English.
The Workbook is also a great resource to study alongside/separately to the course. It gives us a break from the video content and allows us to work at our own pace, as well as revisit key areas of interest.
In terms of structure, it includes the following:
Chapters and subchapters.
"Learn More" segments.
Additional reading and reviewing.
Martin's filmography.
This PDF is comprehensive and covers a lot more content than others' I had read. Helpfully, MasterClass includes Martin's own filmography as well as his recommended viewing to help guide us into further research.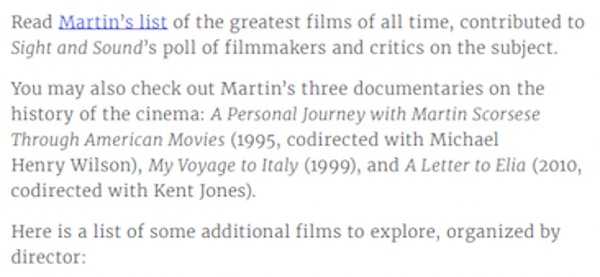 What Could Be Improved
While I enjoyed Martin's course in parts, I don't think it will suit everyone. Here's where I think the class could be improved.
Largely Theoretical
One downfall of Martin's course is that it is mostly theory-based. In fact, it felt at times that Martin was teaching his own Introduction to Film Studies course, and was giving us an overview of cinema history.
Although he cites a lot of examples from himself and other directors, it would have been nice to get a glimpse of Martin's hands-on work. This could have included some footage of him on set or even him demonstrating his equipment.
Overall, I felt that Martin's advice was vague. He seemed to be focusing on how an idea should make us feel rather than how we can practically develop it.
Less Focused on Filmmaking as a Career
"Well Martin Scorsese just talked himself out of a sale! I'm a film maker for a living and I would have loved to pay for this... but I won't now 'cause he said no to."
- Comment from the community
From his introduction, Martin tells us this is not a course for aspiring professionals. I found this strange considering a lot of his anecdotes involved his own development from an independent to high-budget director.
Martin focuses more on the impulse to make films and spends a lot of time advocating the benefits of a lack of resources.
On the one hand, this made the course more relatable and offered some good advice to those starting out. On the other it gave the impression that Martin was trying to dissuade us from commercial filmmaking. This is a shame considering many of his viewers idolized him as a director.
The course seemed more suited to those interested in film analysis.
Technical Jargon
Something that kept cropping up was Martin's uses of field-specific terms. These were often name-dropped with little to no explanation, implying that we should already be familiar with them.
This was strange when contrasted with other elements of theory, which Martin took the time to carefully explain. I felt he wasn't always in touch with his audience, and threw out some terms that needed extra research to understand.
It Takes a While to Get Going
With 30 lessons to get through, this course took a few chapters to really get the ball rolling.
Along with a lengthy Workbook, this could be a bit overwhelming for some, and I think a lot of his points could have been condensed. Martin has a tendency to not always finish his sentences and he sometimes takes his thoughts in a different direction as he's speaking.
We see the exact opposite of this in the later "Scene Discussions," which are carefully thought out and easy to follow. I think the earlier chapters could have benefited more from this type of teaching, as I found that the later chapters were easier to take in.
Cost-Effective?
I often research courses on Reddit to get a feel for the general consensus regarding quality and price. One common debate around MasterClass is definitely its pricing. For some, the course was simply too much money to justify the purchase.
"Can they reduce the prices? I have rent to pay over here"
- Comment from Reddit
That being said, others saw this as a bargain price considering the teacher was Martin himself. As well as this, one of MasterClass's selling points is its high production values and easy-to-navigate lesson plans.
"$90 is pretty low for advice from Martin Scorsese... I think I might have to pull the trigger on this one"
- Comment from Reddit
As I'll explore below, there are also a couple of purchasing options to consider. This is worth putting into perspective to help you decide whether MasterClass is worth committing to.
Who is This Course For?
Although MasterClass titles this course, "Martin Scorsese Teaches Filmmaking," a lot of it is more theory-based and seems geared to those in Film Studies.
Martin doesn't give any physical demonstrations of equipment and the course sometimes reads more like an interview rather than a practical course.
There are some interesting insights into a day's work on set and what we can expect from the filming environment. That being said, Martin clearly deters professionals away from his course, describing filmmaking as a passion rather than work.
If you take this course, you can expect to learn how to:
Experiment with possibilities in filmmaking
Use other movies to inform your work
Design films on paper and translate these to the screen
Navigate a lack of time and resources
Read cinematography within a scene
Use technology appropriately and according to your vision
On a scale of 1-10 (1 being a beginner and 10 being a professional) I would say this course is aimed at those between a 2 and a 6. That being said, there are moments in the class that seem more geared towards experts (such as when Martin cites technical jargon).
Overall, I think this course is most helpful for those looking to study film academically or to experiment with independent (rather than commercial) filmmaking.
How much does the Martin Scorsese MasterClass cost?
At the time of writing MasterClass had three subscription offers. The cost of these (per month) is:
Individual (1 user) $15
Duo (2 users) $20
Family (6 users) $23
All are billed annually, which at first glance may seem pricey.
However, you can considerably reduce your costs by joining with friends or family. And of course by taking as many courses as possible.
With over 150 courses on the platform you're likely to find quite a few to interest you. Even if you buy an individual membership and find only 10% of the courses of interest this still works out to only $12 a course:
$180 (annual individual membership fee) / 15 courses = $12.
And if you join with friends or family then the cost of each course is drastically reduced. Check out our MasterClass review or MasterClass cost articles to see how.
Bearing in mind that these classes are taught by global leaders in their fields the value is unbeatable. You can pay over $100 for an online course taught by someone you've never even heard of, never mind a grammy award winning musician!
What's more, MasterClass also offers a 30 day refund if you're unhappy with your purchase.
You can also purchase MasterClass as a gift.
Alternatives
If you're not sure whether Martin's MasterClass is best suited to you, here are some other options on the MasterClass platform:
Ken Burns Teaches Documentary Filmmaking
A MasterClass subscription gives you access to them all and lets you take the best from each.
Outside of MasterClass, there are other options available. There a range of filmmaking classes on Linkedin Learning, Udemy and Skillshare. And if you are really committed to film making you could try a specialist filmmaking platform such as MZed which has great courses on, especially the one by Philip Bloom.
With the exception of MZed, most other courses do not offer the high level of teaching and production quality that comes with MasterClass. And of course, with an all access pass you can take any or all of the over 150 classes on the platform.
Martin Scorsese's MasterClass: What Others Have Said
Martin's MasterClass has had a mixed reception. Many enjoyed the insight Martin gave into his own experiences and liked the unlimited access the course offered its students.
"My third time through the course. Great!"
- Comment from the community
Many fans praised MasterClass for giving them the opportunity to learn from one of the greatest directors of our time. This certainly isn't common when it comes to online courses, and many felt MasterClass gave them an unrivalled experience.
"Priceless! Just been able to enjoy such an incredible amount of wisdom makes me feel very lucky"
- Comment from the community
That being said, some felt that the course was over-hyped and didn't quite live up to their expectations. A common complaint was the lack of practical teaching and the focus on film theory.
"This class didn't quite live up to my expectations. While Martin is one of my all time favourite directors, I wanted more practical in-depth teaching, what kind of pacing, cadence works in a certain scene to evoke a certain feeling or mood... Not to say I didn't enjoy it, I was expecting more of the nuts and bolts details as it were, from the man himself."
- Comment from the community
This was a shame considering it was a much anticipated course. But, as one Reddit user pointed out, there was only so much Martin could teach us without doing the work for us:
"A lot of it is theory, but what do you expect? Him to tell you 'this is how to be me', please, that's what youtube video essays are for. Scorsese instead talks about personal stories, analysis on other films, and things that happened while he was on set.... I personally feel like he did a terrific job with it"
- Comment from Reddit
Another Redditor also brought up the annual subscription pass as a more cost-effective purchasing option for those interested in film courses. For those on the fence about whether Martin's course is the best option, this is a good compromise that allows you to take what you need from a range of MasterClasses.
How long it took to complete the course
At nearly 5 hours long, Martin's course is worth spreading over a week or so. MasterClass breaks the lessons down into 30 lessons, and these can be a bit heavy-going if you attempt them in one or two sittings.
Personally, I viewed the Workbook separately from the video content. This was because it spanned 76 pages and seemed overwhelming when read along with the lessons.
However, the Workbook is broken down into the same structure as the course. If you want to take the time to really dive into each topic, it might be a good idea to review the Workbook chapter after the video.
The PDF also gives you other areas to research into, and I think this is handy for taking your learning beyond the course itself.
Is the content unique?
Across his career, Martin has given interviews that touch on filmmaking advice. This includes a 10-minute interview on "Visual Literacy," which he dedicates a subchapter to in his course.
While these clips provide some nuggets of wisdom, I don't feel they go into the same depth as the MasterClass. In fact, one early commenter on YouTube suggested Martin's potential as a MasterClass teacher:
"Martin should do a MasterClass series - I'd buy that in a heartbeat"
- Comment from the community
When compared to his shorter interviews, one thing I liked about his course was that he brought together points from other lessons to reinforce his teaching.
MasterClass does a great job of organizing Martin's ideas into consecutive chapters. The benefit of MasterClass is having all of this information in one place.
What You Will Need
Martin's class is easily accessible as it requires little to no equipment. While you might want to buy some subscriptions, the Workbook does show you where to watch films for free.
According to the PDF, all you need is a notebook and pen to complete the course.
Martin Scorsese's MasterClass: Is it worth it?
This MasterClass provided great breadth of analysis exemplified by Martin's own work as well as that of other directors. It show cased Martin's passion for cinema and was a nice way to get us invested in the world of film.
However, I don't think this course provides enough practical information for those those looking to learn the full effects of certain equipment and techniques.
Martin's teaching is mostly theoretical and lacks the physical demonstrations I would have liked to have seen.
As one community member noted, Ron Howard's MasterClass includes a lot more practical demonstrations of equipment and technology. This course might be more suited to those interested in directing as a career.
However, Martin's MasterClass is not without its merits. He provides great insight into how to work with others and to stay true to your initial idea. The examples he showed from his storyboards were also helpful for those interested in drafting a film on paper.
You Will Learn How to:
Design your film from storyboard to screen
Find and develop your own process for directing and editing
Make creative decisions regarding technology
Develop themes that work for, and stay true to, your idea
Experiment with low-budget filming
Form strong working relationships with cast and crew and why this matters
I think this course is worth it for those who are already fans of Martin's work. It's also a good course for those interested in experimental filmmaking, especially when working with small budgets.
However, if you're more interested in breaking into filmmaking professionally, I think a more practical course (such as Ron Howard's) is more suitable.
Don't forget that the $180 subscription allows you to access all 150+ MasterClasses, including all the film-based courses so you can take what is useful from each.
Overall, Martin's course provides a fascinating overview of the history of cinema and film theory. It's supported by examples not only from his own work, but from other directors and is a beautifully presented showcase for Martin's passion for cinema.
This MasterClass is a great vehicle for getting invested in the world of film. And since you can sample it for free and enjoy a 30 day money back guarantee you have nothing to lose by giving it a try.
Frequently Asked Questions
How much does Martin Scorsese's MasterClass cost?
An individual MasterClass all-access-pass costs $180 a year ($15 a month). This gives you access to this MasterClass, alongside 150+ other courses.
How long is Martin Scorsese's MasterClass?
30 videos totalling 4 hours 35 minutes.
Can I get Martin Scorsese's MasterClass for free?
Unfortunately you cannot get the course for free. But you can sample classes for free and MasterClass has a range of purchasing options and offers refunds if you're not happy.
Can I get a refund if I don't like the MasterClass?
MasterClass has a 30 day refund policy. If you purchased a MasterClass from another provider their returns policy may apply.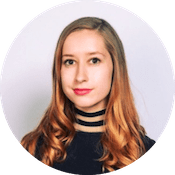 Rebecca graduated from King's College university with a first class honours in English Language, followed by a Masters' Degree in Eighteenth Century Studies.