Wondering if the Philip Bloom Cinematic Masterclass is right for you and if it's worth the money?
Then this Philip Bloom's Cinematic Masterclass review is here to help.
I've completed several modules of this class and put what I've learned into practice. Plus, I've compared it with other filmmaking courses out there.
I'll be sharing my personal experience with this course, what it has taught me, how I use the filmmaking skills I've learned, and how you can do the same!
Let's get straight into the highlights:
.
Quick summary
You will learn how to:
Select the best equipment for your needs
Create memorable storytelling
Make your interviews standout
Get the most out of your camera settings
Master composition and framing
Use drones for cinematic movement
Get the clearest and most engaging audio
Master lighting
Achieve beautiful camera effects
Edit in post-production like a pro
Pros
Philip Bloom has used his extensive knowledge to curate this course, dedicating time to perfecting the syllabus to cover all the most important filmmaking techniques
The course is well organized and covers many different themes so you can pick and choose the modules that interest you the most
Suitable for all skill levels and budgets
Cons
There is an abundance of information to cover and learn which can be overwhelming at times
There is no workbook or forum function to communicate with the teacher or other students
Length of course: 9 hours and 27 minutes long and consists of 9 videos
Best for: While some of the more elementary modules are best for beginners, the course is made for filmmakers of all levels and there really are many useful tips in each module.
Overall: Philip Bloom's masterclass is a comprehensive, engaging, and fun class to take if you're passionate about film (or even photography)! Whether you're already a film director or a beginner there will be plenty to learn from this charismatic filmmaker. As a film enthusiast who doesn't have much experience in filming, I was really impressed with how much information I retained and now use in daily life.
-> Click Here To View The Philip Bloom Cinematic Masterclass
In this Philip Bloom's Cinematic Masterclass review, I'll be covering:
About Philip Bloom and MZed
An inside look into Philip Bloom's Cinematic Masterclass
What I liked about Philip Bloom's Cinematic Masterclass
What I think could be improved
Who the course is for, how much it costs and alternatives
Philip Bloom's Cinematic Masterclass: what others have said
How long it took to complete the course
Is the course content unique?
What you will need
Is Philip Bloom's Cinematic Masterclass worth it?
Frequently asked questions
About Philip Bloom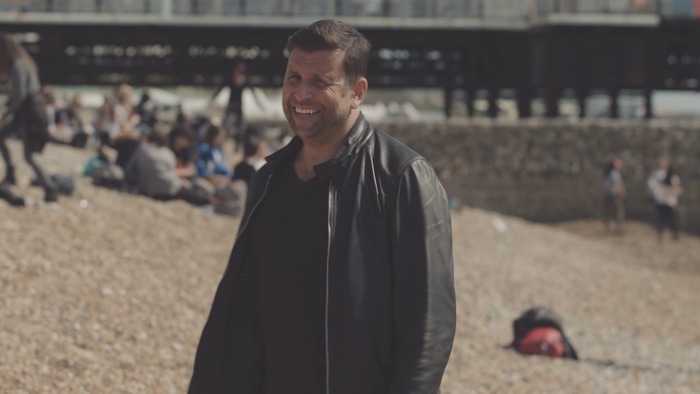 Philip Bloom is a renowned British filmmaker who has worked with many UK but also USA broadcasters such as CNN, CBS, and NBC.
Aside from his own revered documentaries such as The Wonder List and How to Start a Revolution, Philip has dedicated much of his career to helping new filmmakers reach their potential.
His thirty-year-long career matched with his joyful disposition makes him a great teacher!
If you'd like to find out more about the course, make sure to check out the masterclass trailer!
About MZed
MZed is an online learning platform that specializes in filmmaking education. Their courses range from cinematography to screenwriting, to producing.
Essentially, they offer everything you need to know if you're passionate about movies, documentaries, shorts, or broadcasting.
MZed's educators include Vincent Laforet, Alex Buono, and of course, Philip Bloom! You might assume that these classes are catered to more advanced learners, but, as you'll see below, MZed courses are designed to be accessible to filmmakers of all levels.
If you're interested in MZed but not ready to purchase a course just yet, that's okay! You can access some free introductory lessons for selected courses. This will allow you to get a feel for a particular course before buying it. !
An inside look into Philip Bloom's Cinematic Masterclass
This masterclass contains nine modules (or classes) that are on average one hour long.
Throughout the course, Philip addresses you directly so it almost seems like you're in a private class. He does also have two assistants with him that help him exemplify his methods, which adds to the feeling that this is more than an online masterclass.
Here's a breakdown of the nine modules so you can decide if this is the right course for you!
Lesson 1: Introduction and Lens Whacking
This class is essential for filmmaking beginners as it will provide you with all the basics. This is what is covered:
What to look for when buying a camera
Essential accessories for filmmaking: tripod, fluid head, microphone, lens, and headphones
How to "lens whack" and achieve cool camera effects
Basic filmmaking and photography concepts such as log and flange
This introduction gives you a perfect taster of what you will learn in the course and how Philip Bloom likes to teach.
What I really enjoyed about this introductory class is that you're taught a specific skill right away so I didn't feel like I was wasting my time with a "filler" lesson.
Lesson 2: The Basics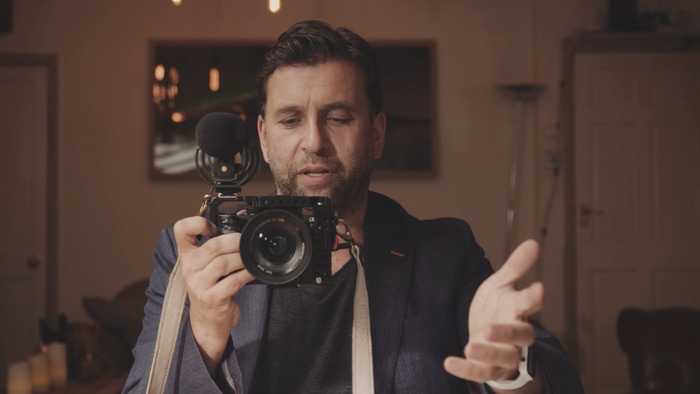 As the title suggests, this module is an in-depth exploration of all the camera basics. It is less hands-on than the other modules but it's really important for those students who want to understand the theories behind filmmaking and how cameras actually work.
This is what's covered:
What sensors and aspect ratios are
A comprehensive history of how sizes, lenses, film, cameras, have changed over the years
How to use and change the settings on your cameras
About shutter speed
Formulas for adjusting your frame rate
What codecs and compression are and how to use them
Best lenses for beginners
Lesson 3: Visual Storytelling
This module is one of the most creative, as it is all about using the camera to tell a story. It was one of my favorites because I got to engage with the course on a deeper level, putting my imagination to the test.
If you're already a pro with the camera and looking to deepen your film storylines, this class should not be missed!
You'll learn about:
The importance of composition
How lens and light can affect the image
The rule of thirds
Different movements you can use while filming
How to use central framing
Types of shots
How to use motivation to guide your shot
Lesson 4: Interviews
Philip Bloom has conducted countless interviews throughout his career and he uses this experience in this module to give you the best advice. He knows exactly how to talk to someone and make them feel like they're unique.
Many filmmaking courses focus too much on angles and lights and not so much on the content but this masterclass has achieved the perfect balance.
Here's what you'll learn:
How to make the most of different locations for interviews
Which questions to ask and which not to ask
How to make your interviewee feel comfortable
Best ways to adjust your lighting
Tips for getting the best audio
Lesson 5: Slow Motion
This module is entirely dedicated to the art of slow motion filming. You will learn how to do it and most importantly when to do it!
This is what is covered:
Different types of slow motion filming
How to light slow motion shots
Best frame rates to use for slow motion
Lesson 6: Timelapse
As with slow motion, this module focuses on achieving a good timelapse shot and the many different scenarios in which you might need it.
Here's what is covered:
Essential equipment for shooting timelapse
When to use timelapse and how it will affect storytelling
How to shoot timelapse at different times of the day
Lesson 7: Aerial Cinematography and Drones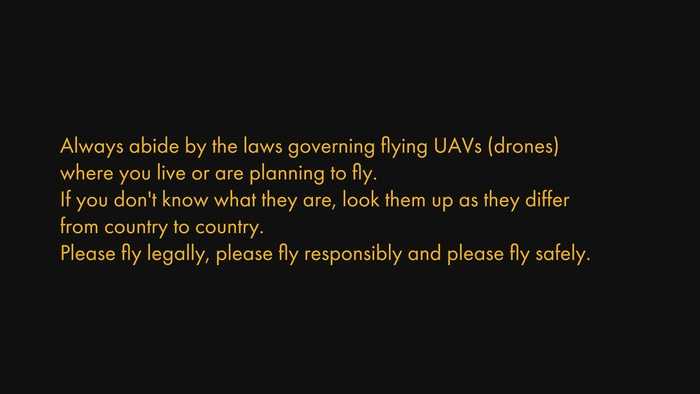 In this module, Philip covers all the basics regarding a complex matter – drone filming and aerial cinematography.
This includes:
How to film with drones
The art of aerial shots
Filming natural landscapes from above
Safety measures for using drones
Best situations for using a drone
Lesson 8: The Story
This module exemplifies what a day of shooting is really like. Philip takes you with him as he films a short documentary using all the skills he has taught you along the way.
This is what is covered:
A behind the scenes look into storytelling
How to sequence your shots
Step-by-step guide to shooting a short film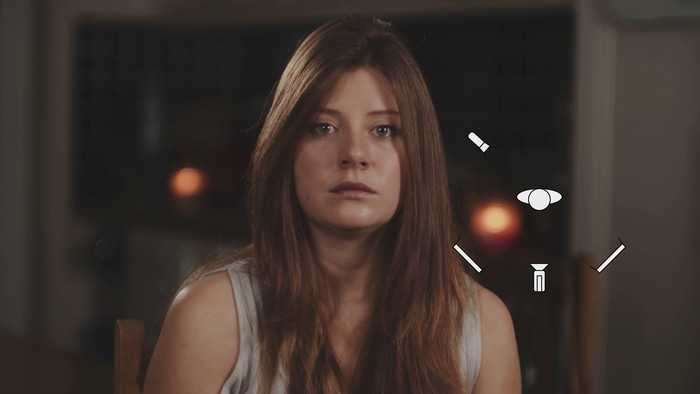 Lesson 9: Post Production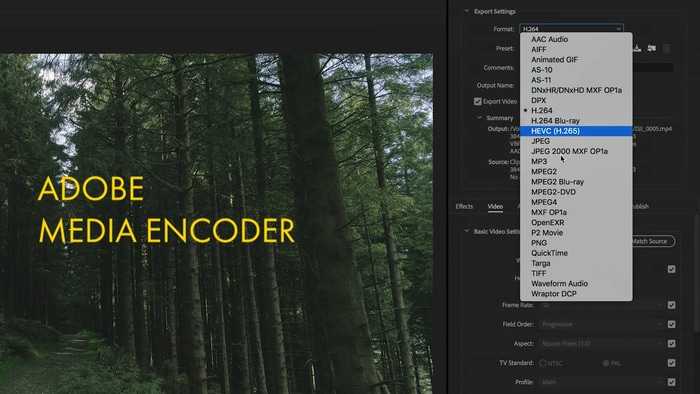 Finally, the last module is dedicated to editing footage which is arguably one of the most difficult parts of filmmaking! Don't worry though, Philip has you covered again, making the trickiest concepts accessible through a step-by-step talk through the entire editing process.
This is what you will learn about:
Best editing programs to use
How to compress your files
Tips on color-correction and grading, noise reduction, and media management
What I liked about Philip Bloom's Cinematic Masterclass
Comprehensive, concise, and thorough
The more information you get from a masterclass, the more your money is worth, and this course is a perfect example!
In just nine classes Philip covers the basics but also explores key concepts in depth, leaving you with a comprehensive knowledge of filmmaking fundamentals, history and practice.
Philip's knowledge and experience of filmmaking techniques and equipment mean that every module is packed with tips, tricks, and suggestions on how to improve.
Not only does this mean that you can learn a lot, but it also makes the course a versatile tool for more advanced filmmakers. Even if you've already made your own short film and have a large collection of cameras, you're bound to learn something new from Philip, such as his advice for making an interview stand out.
A charismatic teacher with a passion for his art
If you just watch the 20-minute introductory module for this masterclass you will get an immediate feel for Philip's love for filmmaking and his talent at teaching.
Aside from telling stories about his time working for different broadcasters, Philip also likes to tell a joke or two which makes his course seem more inviting than others who are more serious.
It is clear that Philip Bloom is very professional, but also clearly a good educator who cares about inspiring younger generations of filmmakers with his wisdom.
A course that keeps on giving
There are so many ways that this course can help you improve or start your filmmaking. From learning how to incorporate camera effects, to getting a more adequate lens for your camera, to asking the right question in an interview.
I've noticed myself applying some of Philip's theories in my day-to-day life, not only when I'm filming or photographing something but also when I'm watching someone else's work.
This masterclass has given me a greater appreciation for filmmaking in general and all the different dimensions of work that go into it.
I feel like it's a course that I'll come back to time and time again for both general advice and specific tips.
What I think could be improved
There are thousands of filmmaking courses out there, and none of them will be absolutely perfect! Even this course has its faults.
Tough numbers and terminology for beginners
If you're someone like me who loves films and is passionate about telling stories, but who doesn't know too much about cameras, parts of this masterclass might be a little daunting.
Certain modules such as The Basics and Post Production become confusing as you're getting an influx of very specific information.
Nonetheless, it's great that these concepts aren't skipped over to cater specifically for beginners – Philip wants his students to get a general understanding of all of these concepts even if they're not too important to new filmmakers.
For beginners, my advice would be to take a deep breath and make a note to look up certain concepts in your own time. If you purchase the course individually as opposed to subscribing to MZed, you can download the modules and watch them whenever!
While this may slow down the process, it also makes the classes more interactive, and looking something up to really understand it might help you memorize it too!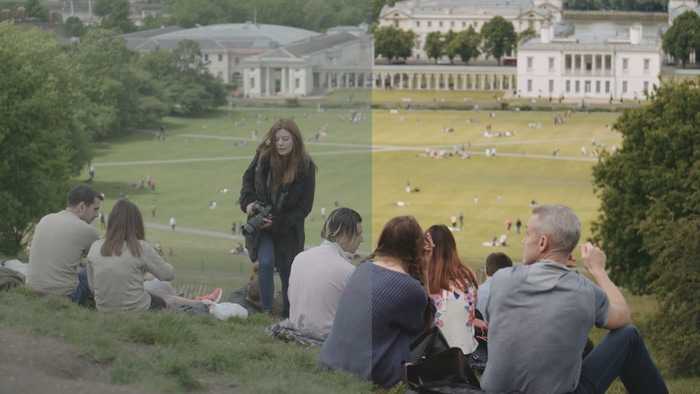 Little opportunity for interaction with other learners
Because this masterclass does not offer a workbook or online forum for students to showcase their own work, you may feel that you can't get feedback on the techniques you've learned on the course.
However, Bloom says that one of the best ways to improve your filmmaking is to share your work with others, be it family, friends, or other online creatives. This is something that is encouraged throughout the course and I myself have felt more motivated to share my ideas and projects with others.
I think the masterclass would benefit from some more interaction between the teacher and students. However, this does not detract from what you learn in any way! You should view this course as a great database of tips and techniques that you can apply to your work as you go along.
Who is this course for?
While this course is labeled as 'beginner' on the MZed platform, I believe it is suitable for all those who are:
Passionate individuals who are serious about acquiring or improving their filmmaking skills
Keen learners who benefit from specific tips and practical teaching
Filmmakers from all walks of life no matter the level
Photographers looking into exploring film
Nature enthusiasts who enjoy recording image and sound
Journalists looking to perfect their cinematic and interview skills
Screenwriters, producers, and other cinema creatives who want a better understanding of filmmaking
On a scale of 1 to 10 with 1 being a complete novice and 10 being a professional, I really think this course is suitable for everyone 1-10.
Some modules are better for beginners as they cover primary filmmaking concepts, but as the course progresses later modules have a lot of advanced information for filmmakers. Overall, it is always a good resource to consult and get inspiration from!
How much does the course cost?
This course is available on the MZed platform and there are essentially three ways you can purchase it.
The first option is to purchase the course individually for $199. This is a great option if you're only interested in this specific masterclass. With this option, Philip Bloom's Cinematic Masterclass would cost you an average of $22 per hour ($199 / 9 hours).
It also provides you with the unique benefit of owning it forever! This means you can download modules onto your computer and watch them whenever you like.
The second option is to purchase modules individually, with each costing $79. I don't recommend this as the modules do work better as a whole and in communication with each other.
Not to mention that if you decide to buy two modules, you are already paying more than the course's full price!
The third option is to purchase a subscription to MZedPro for an annual fee of $349. This would cost you an average of $30 per month and you get instant access to several courses instead of just one!
This is no doubt the best choice if you're passionate about filmmaking, photography, and cinematography. MZed currently offers over 39 different courses on various film-related topics, from screenwriting to advanced editing.
If you find at least one more course that you're interested in, the annual subscription is worth your while as you will pay $349 rather than the price of two individual courses (which are always more expensive than the subscription).
For instance, if you find 10 different courses you're interested in, it would be the equivalent of paying $34.90 for each one, instead of the individual prices!
Moreover, with an MZedPro subscription, you can also download modules onto your iPhone or iPad and learn anywhere.
Other courses on other platforms might be slightly cheaper, but few offer you the combined opportunity of learning from an expert while also having access to countless other courses. And, courses like Philip Bloom's can also help you unlock features and settings on your camera that can make the most of your equipment's value!
Alternatives to Philip Bloom's Cinematic Masterclass
There are many cinematography and filmmaking classes out there! For example:
Out of these alternatives, the one with the most similar format to Philip Bloom's masterclass would probably be Werner Herzong's masterclass. However, it seems to focus on cinematography more than the whole art of filmmaking.
The Udemy and Skillshare courses are popular options if you're looking for a shorter course – but again, they're not conducted by the world-renowned Philip Bloom! The remaining options focus on photography rather than filmmaking.
You might also be interested in MZed's many other filmmaking-related courses.  Or if editing is your thing, then check out our Best Video Editing Course review.
And if you're looking to develop your general creativity, alongside filmmaking and photography you could try CreativeLive.
Philip Bloom's Cinematic Masterclass: what others have said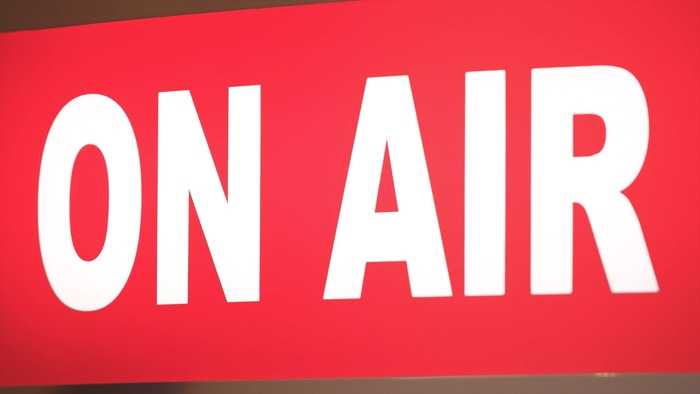 I want to give you the best and most balanced review of Philip Bloom's Cinematic Masterclass, so I googled the course to get a sense of what others have thought.
Some users believe that Philip is more of a big personality than necessarily the best teacher:
'Don't spend money on Philip Bloom. He's more of a personality using his status to make some more money.' - Reddit
Nonetheless, both other students of the course and I think differently:
'Bloom is clearly comfortable on camera and is a natural teacher. He has a clear and concise instructional style along with a wry wit, making his lessons easy and fun to follow.' - Fstoppers
Another user agrees, saying that:
'I purchased it and I've been really enjoying it the last month. Watching episodes over and over, understanding bits and pieces more and more.' - Reddit 
Overall, people seem to recognize Philip's extensive knowledge of cameras and filmmaking even if they don't think he's the best out there.
The bottom line? If you're new to filmmaking you will undoubtedly learn a lot from this course!
How long it took to complete the course
The course is 9 hours and 27 minutes long and it took me about five days to complete five modules, watching one a day.
I enjoyed taking this course in this format as the information was still fresh in my mind without feeling too overwhelming. But it's also the kind of course you can come back to at your own pace, whether you take the modules back-to-back or over a long period – Philip's teaching speaks for itself!
Is the course content unique?
There are many different courses out there dedicated to filmmaking. Just as with something like photography, it is probably almost impossible to get a course that is completely unique.
Nonetheless, no one has had the exact same career, experiences, and charisma as Philip Bloom. The thing that makes this course special is the way in which it has been organized, the time and dedication that went into it, and the valuable information you will get from it.
Throughout the entire masterclass, you really get the feeling that Philip has thought of the best techniques and examples to maximize your skills as a student.
So while the content may be similar to other courses, the experience is unique!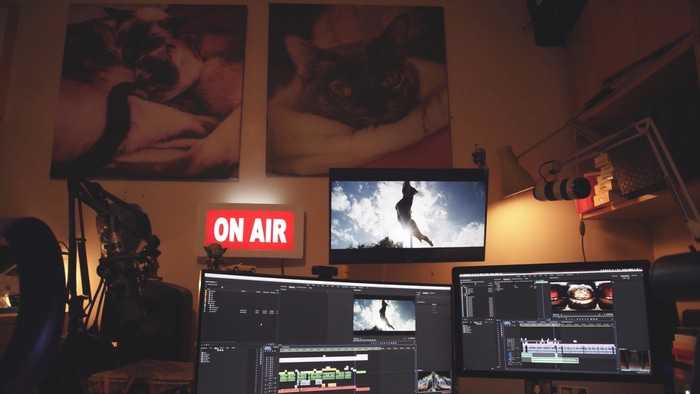 What you will need
Technically you don't really need anything to watch this masterclass and learn from it. However, as a filmmaking student, you might want to have your filming and editing equipment nearby, so that you can apply some of Philip's tips straight away!
Any camera that films will work, and, as Philip recommends you will probably want a tripod with a fluid head and a microphone of some sort. For more tips on what you might need watch the free introductory class!
Is Philip Bloom's Cinematic Masterclass worth it?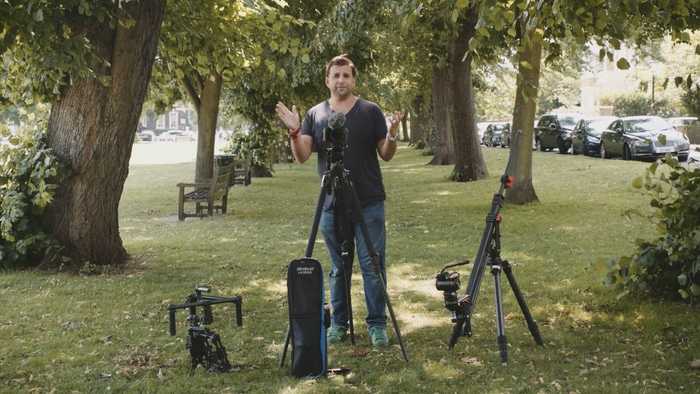 Short answer? Yes!
There is no doubt that this course covers a range of themes, skills, and steps that you will need in your quest to become a great filmmaker.
If you're a very advanced filmmaker already, I believe you could still pick up some insightful tips from Philip, but you might want to skip certain modules like The Basics and Post Production.
If you're a brand new filmmaker though, don't skip anything unless you really aren't interested! Each module has so much interconnected information to offer that it would be a shame to miss any of it.
To wrap it up, Philip Bloom's Cinematic Masterclass will provide you both with the general basics and the specific tricks and tips to start or continue your filmmaking education. It's definitely worth watching and if you purchase it with an MZedPro subscription it only increases your learning options!
If you're still not sure, make sure to check out the course's trailer and try the first introductory lesson for free. And if you subscribe and change your mind, you can get a refund within the first seven days. So what have you got to lose?!
Frequently asked questions
How much does Philip Bloom's Cinematic Masterclass cost?
If you purchase this masterclass on its own, it costs $199. However, if you would like to subscribe to MZedPro and get access to over 30 courses, it costs $349 for an annual pass.
How long is Philip Bloom's Cinematic Masterclass?
This masterclass is 9 hours and 27 minutes long and is divided into 9 modules.
Can you get Philip Bloom's Cinematic Masterclass for free?
You can't get access to the whole masterclass for free. However, you can watch the first 20 minute introductory class for free with a free MZed account. 
Can I get a refund if I don't like Philip Bloom's Cinematic Masterclass?
If you purchase the course on its own it is not possible to get a refund. However, if you subscribe to MZedPro you get a seven-day money-back guarantee.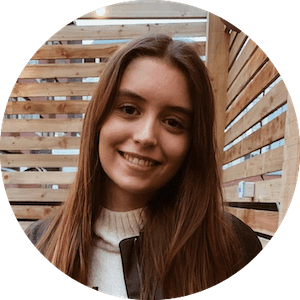 Lauryn is an English Literature and Creative Writing graduate and Journalism Master's student. She's passionate about the arts, writing, photography, storytelling, and editing – anything creative really!