Jimmy Chin is a professional climber and photographer for National Geographic. Known for his daring expeditions, Chin also won an Academy Award and a BAFTA for his 2019 documentary, Free Solo.
Recognized by many as one of the greatest adventure photographers of our time, Chin began his career in 1999 and has gone on to captivate viewers with his unique approach to visual storytelling.
But, just how good is Jimmy Chin's MasterClass? And can it really help you improve your adventure photography?
These are the points I'll address in this balanced Jimmy Chin MasterClass review.
.
Quick summary
You'll learn:
Chin's process for shooting on location
How to tell a story through photography
Advice for pitching to and working with clients
How to prepare for expeditions
Chin's editing and post-processing tips
Insights into building a portfolio of work
Pros
Learn from a world-renowned photographer
Strong visual examples and walk-throughs
Precise and easy to follow instructions
Surprising number of trade secrets shared
Cons
Assumes some prior camera knowledge (could be a pro for some)
Technical terms not always explained
Length of course: 4 hours and 10 minutes, split into 20 lessons
Best for: those who are serious about improving their adventure photography and that want to learn from one of the best. Helpful if you already have some basic knowledge of photography and/or climbing
Overall: a detail-oriented MasterClass giving you insight into Chin's unique philosophies about outdoor shooting. The class has a mixture of 1-1 style teaching and expedition footage. While many of Chin's projects involve extreme mountaineering, this course does include excellent tips for all outdoor photographers. I particularly liked the field-trip-style lessons where we got to see the world through Chin's lens.
Here's what this Jimmy Chin MasterClass review will cover:
About Jimmy Chin and MasterClass
A sneak peek at what's inside
Pros and cons
Who it's for
How much it costs
Is there anything better?
What others thought of the course
How unique the content is
Final verdict: is it worth it?
So, let's get started:
About Jimmy Chin
If you're here, you likely have some idea of who Chin is and what he's known for. So I'll spare you the biography and sum up a few, key career points:
In 2002, Chin joined and photographed a National Geographic expedition, making an unsupported crossing on the Chang Tang Plateau in Tibet
He's also only 1 of 2 people to have skied down Mount Everest via the South East Ridge Route
Chin's had his photos published by the likes of National Geographic, Outside and Men's Journal
Along with this, he has 2 award-winning documentaries: Free Solo and Meru
If you haven't yet seen the Jimmy Chin MasterClass trailer, it's worth checking out here:
About Masterclass
MasterClass was founded in 2015 and has slowly risen to the top of online learning — offering 100+ courses to date.
But, its unique selling point is its celebrity-level teaching — so you can be assured you're learning from the best.
Courses include Dog Training with Brandon McMillan, Jazz with Herbie Hancock, and Economics with Paul Krugman, and Jon Kabat-Zinn teaching Mindfulness and Meditation — to name a few.
That being said, and having taken many MasterClasses myself, I can say that it's not for everyone. So, in this review, I'll weigh up the pros and cons to help you decide whether this MasterClass is for you.
Inside Jimmy Chin's MasterClass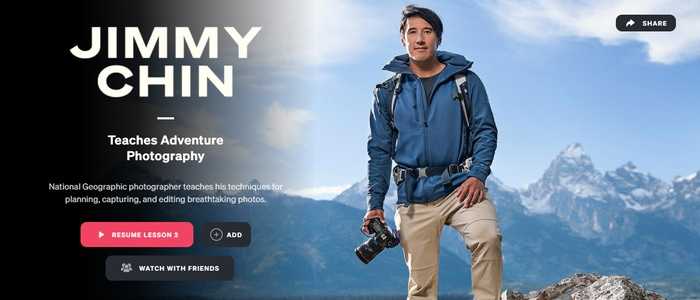 Jimmy Chin's MasterClass is 4 hours, 10 minutes long, and is split into 20 video lessons.
The course includes an 89-page Workbook with chapter reviews, a glossary, further reading, and more.
In this class, there's a mixture of 1-1 style teaching and "on location" chapters where you see Chin working on location.
To give you a better idea of what you'll get from this MasterClass, here are my chapter breakdowns:
Lessons 1-2: On Location: Climbing Photoshoot & Portraits and Natural Light
"Photography is really a way of life. It's a vehicle for you to explore the world"
In his opening chapter, Chin invites you into his unique process as an adventure photographer. As he sets out, he aims to teach you technical aspects as well as practical skills to set you on your photography journey.
With reference to his own experience shooting and climbing Yosemite, he hopes he can give you a better picture of the direction you want to go in.
Taking you on a climb with his team, Chin lets you in on some documentary-style footage as he attempts to capture the perfect shot of his subject.
So, with attention to mountain photography, Chin teaches you how to:
Work effectively with light to bring out your subject
Distinguish between commercial vs. editorial work
Create depth of field and draw the viewer's eye
Interact with your team to get the best photos
Understand the pros and cons of natural light
Play with exposure and focus to enhance your image
In this 2-part lesson, Chin shows you how to tell a story through photography. With climber Conrad Anker as his subject, Chin takes you through his technical approach to capturing that perfect image.
Overall, these chapters throw you into the action by letting you be a fly-on-the-wall in Chin's expedition. By the end of the lesson, you'll have a better idea of how to use light, equipment, and outdoor conditions to get the most out of your shooting.
Lesson 3: Capturing Your Passions
"As a photographer you're always setting your standards. And I think you should set them very high"
In this chapter, Chin urges you to find what drives you. With reference to his own interest in climbing, Chin shares his views on how to approach an already-competitive genre.
So, in this lesson, you'll learn:
Chin's photography influences
Advice for gaining access into photography
How to find your creative voice
Practical tips for finding inspiration
Exercises for developing your voice
Chin's philosophies on learning from failure
In this 1-1-style lesson, Chin shares some effective ways you can develop your personal style as a photographer. Much of this, he says, involves mining your own passions and finding an access point.
That being said, Chin also spends this lesson giving you some concrete tips on "getting out there" and setting the bar high for yourself.
Concluding with what he believes to be the most important lesson in this MasterClass, he takes you on to:
Lessons 4-5: Principles of Narrative: Concept, Research and Pitch & The Shoot and the Edit
"In your research, you have to know what's been done"
In these lessons, Chin takes you through his approach to editorial work. He also lays down his research methods to help you best prepare for your shoot.
So, with this in mind, you'll learn:
How to overcome challenges when working with clients
Chin's step-by-step process for research
How to confidently pitch your ideas
What to expect when presenting to a board
How to convey feelings through images
All in all, you'll learn what Chin thinks is most important when working on an editorial assignment. Backed up by solid examples of his own work, Chin shares his advice for pitching your ideas and what a client like National Geographic expects of you.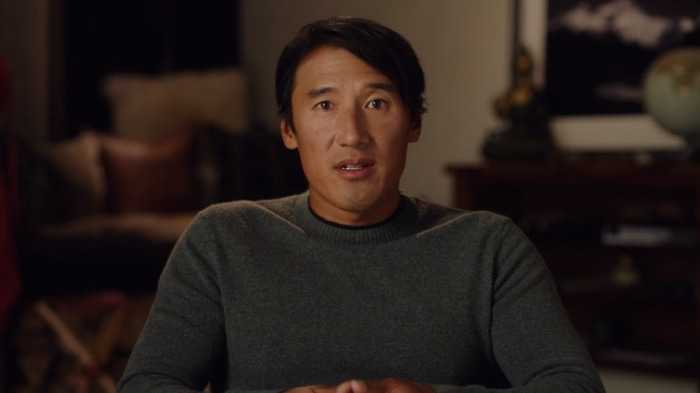 You'll also gain insight into Chin's philosophies on working with clients and approaching your work's editing stage.
After this, Chin takes you on to:
Lesson 6: Photo Studies: Shooting at the Top
"Photography is your access"
In this lesson, you'll study some of Chin's most dangerous work and learn how he uses creative problem-solving.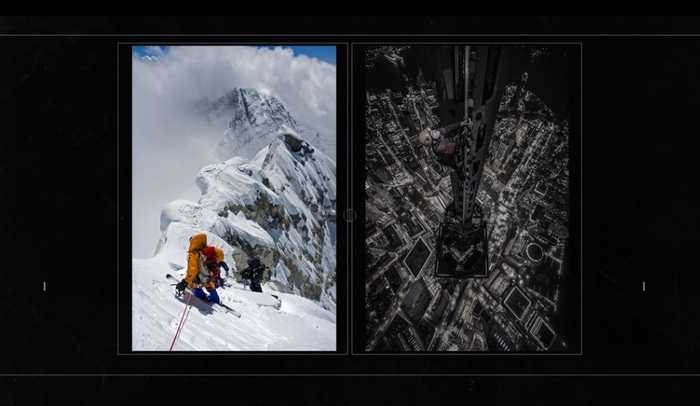 Talking you through one of his urban projects, Chin teaches you how to:
Overcome the difficulties of shooting whilst moving
Use the "human element" to give your work context
Make the most of natural lighting and tools at hand
Work successfully under pressure and time constraints
Chin also shares some personal advice on how he plans his shots. As well as this, you get to hear about his collaborative process and how he works to capture unique shots.
One downfall of this lesson is that technical terms that aren't always explained. The Workbook definitely helps with this, but it can be hard to follow if you're new to photography.
So, from here, Chin takes you ahead to:
Lessons 7-8: Commercial Work: Pitching and Working With Clients & Commercial Case Study: Canon Shoot
"You have to take advantage of every single moment"
In this 2-part lesson, Chin hones in on the differences between commercial and editorial work — especially when it comes to pitching. He takes you through the key differences you should bear in mind and how you can use these to shape your pitch.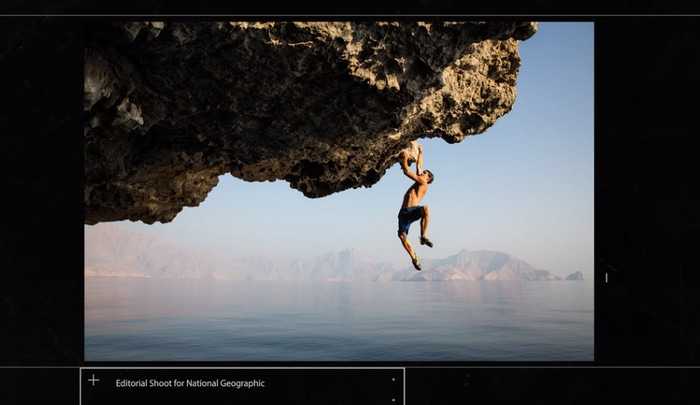 This section is mostly focused on working with clients and pitching your ideas to publications. With that in mind, Chin teaches you how to respectively pitch for commercial and editorial work.
Along with this, you'll also learn how to:
Find clients and agencies (or help them find you)
Establish strong working relationships with your team
Write and deliver an "RFP"
Research for your "pitch deck"
Set yourself up for success
In the second part of this lesson, Chin gives you some tips on how to communicate with commercial clients and advocate for the resources you need.
Admitting that not all clients are familiar with shooting, Chin shares his methods for compromising with clients to get the best out of a project.
For me, this was a highly practical lesson for giving you the tools you need to approach a client. Advising you on the differences between commercial and editorial shooting, Chin also sets down what you should be prepared for.
This takes you on to Chin's favorite type of photography:
Lesson 9: High-Stakes Photography
"The problem is: shoots don't always go the way you want"
For Chin, high-stakes photography is the most worthwhile. But, as an adventure photographer, there are risks you need to assess. So, in this chapter, Chin takes you through the logistical side of shooting and how you can best manage risks.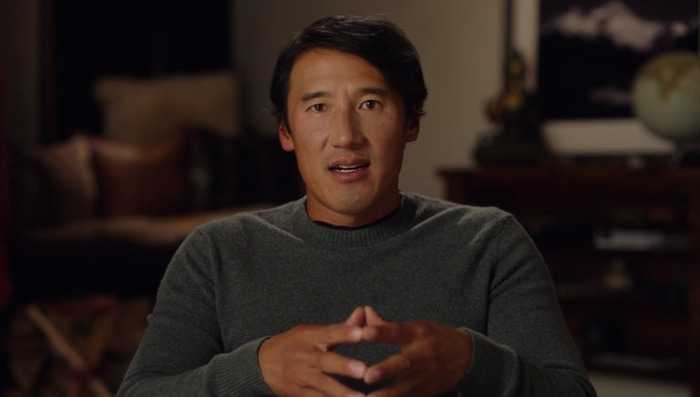 Sharing what he believes to be your key duties, Chin gives you some strategies for:
Understanding and assessing your environment
Managing and minimizing risks on location
Preparing yourself for expeditions
Building the necessary skill set to succeed
Negotiating Plans B and C
Here, Chin turns his attention to what can go wrong when shooting. As he sees it, the best way to avoid this is by taking steps to do so beforehand. So, he also shares his process for scouting locations and even teaches you the "risk equation."
His aim in this chapter is to help you prepare for "pivots" in your plan. This way, when shoots don't go right, you're prepared to take ideas in new directions and deliver something to your client.
As Chin sees it, this is a valuable mindset for any photographer, as things can go wrong. So, as a leader, it's your job to be decisive and cut your losses.
Lessons 10-11: Photo Studies: Creative Partnerships & Building and Leading a Team
"There's always a thousand reasons not to go"
In these lessons, Chin turns his focus to collaborations and how to get the best out of your team. With a focus on creating a "shared vision," Chin teaches you how best to succeed in building team relationships.
So, in this section, you'll gain insights into:
Building trust with your talent
Working with athletes who have their own goals
Setting your team up for success
Hosting pre-production meetings
Being flexible and decisive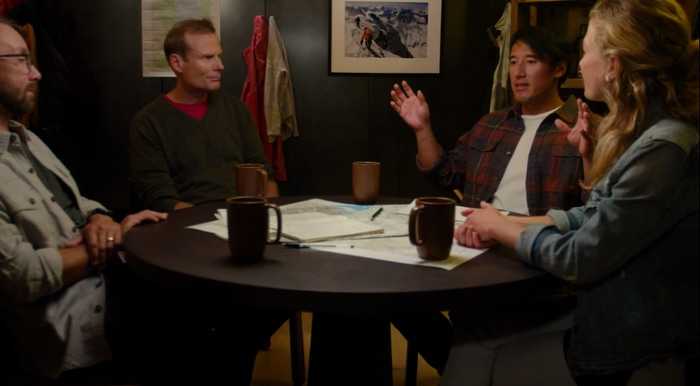 Right off the bat, Chin talks you through his working relationships with Conrad Anker and Dean Potter. He even gives you his framework for how to build strong relationships and how to deal with potential problems.
This takes you on to a pre-production meeting where you'll learn actionable tips on setting your team up for success. With an emphasis on safety, the team decides what they want to achieve from this shoot and how they'll get there.
As Chin sees it, during this planning stage, you should already have in mind the types of shots you want. So, you should be able to anticipate required items — such as wardrobe — for your talent.
This takes you onto:
Lesson 12: Photo Studies: Mountain Architecture
"At the end of the day, the greatest architect is probably mother nature"
Taking you through some of his landscape work, Chin shows you how to get the best out of shooting a mountainous area.
Here, you'll learn:
Chin's tips for letting moments "reveal themselves."
Techniques for prioritizing workload when on a climb
How the rules of composition apply to mountain scapes
The relationship between the weather and natural light
In this photo study, you'll gain insight into Chin's concept of "leading lines" and how the viewer experiences them. Chin also gives you tips on how to balance the placing of your subjects in landscape photography.
To me, this lesson was one of the most subjective in the course. Chin shares a lot of his own shooting preferences — many of which a matter of opinion.
Chin also uses technical terms that newer photographers might struggle with. However, I think this is balanced by his detailed examples.
From here, Chin takes you on to:
Lesson 13: Editing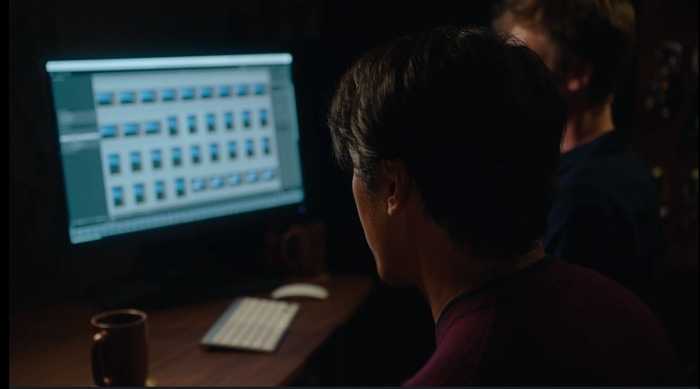 "Editing is a big part of the creative process"
In this section, Chin takes you through his editing process. As he sees it, it's important to develop a system that you can return to again and again.
So, with this in mind, Chin teaches you:
What makes a good editing process
His "1-5-star" system
The 4 key stages of his process
How to whittle down your photo series
As Chin outlines, there's a consistent framework he uses for all of his shoots. This includes the steps he takes to condense his choices, as well as how to divide images into relevant sections.
Working with his editor in real time, Chin takes you through his exact strategies for choosing and enhancing images through editing software. In fact, the key standout for me was getting to see Chin's screen as he and his editor played with changes in light, exposure, etc.
Overall, I felt a lot more involved in this lesson than I would if it was only Chin talking. So, if you're less familiar with editing software, I think this lesson does a great job of distilling a complex process.
Lessons 14-15: Post-Processing: Conrad on the Wall & Portrait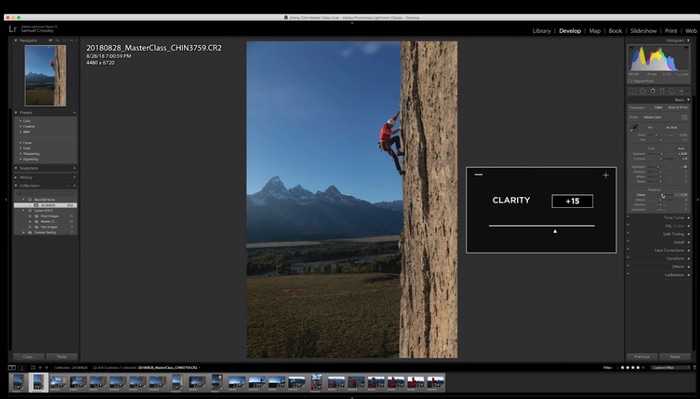 "This part's fun. You've got the image and you get to play with it"
In this 2-part lesson, Chin teaches you how to approach post-production for commercial shoots. In fact, he takes you through every step of his process and even compares his before and after shots.
So, with this in mind, this lesson teaches you:
The pitfalls of field-shooting and how to overcome them
When to use broad strokes or specific edits
How to draw focus to your image
Chin's philosophy of "pivoting"
How to edit portraits and master the "horizon line"
In this section, you get an over-the-shoulder look at Chin's post-processing stage. As he sees it, there are different techniques suited to editorial or commercial editing. He takes you through each of these, and also shows you how to edit portraits.
Keeping in mind the client's brief, Chin shows you how you can balance stylization and naturalism. He also shares his tidbits for making an image "pop."
It's worth noting that this lesson is quite term-heavy, which could be off-putting to viewers less familiar with editing software.
However, like the last lesson, you get to see these edits in real-time, and with before/after comparisons. For me, this helped make the editing process a lot clearer.
From here, Chin takes you on to:
Lesson 16: Gear: Cameras, Lenses, Power & Storage
"Ultimately, what you capture in shooting is your raw material"
In this 1-1 lesson, Chin takes you through his shooting gear. As he sees it, different gear can drastically change your image, so it's always good to have plenty of options available.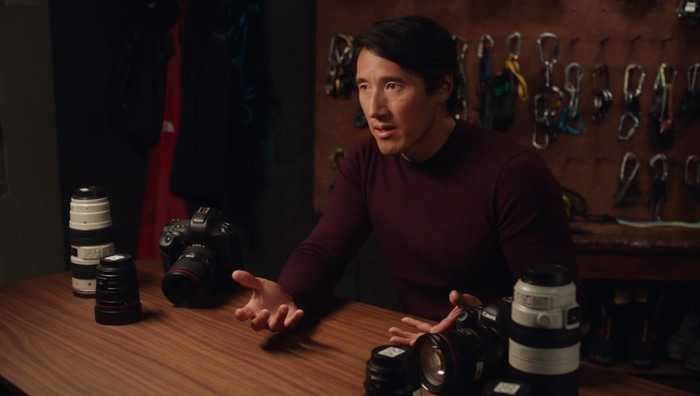 In this section, you'll learn:
Chin's go-to cameras and lenses
The best lenses for different lighting scenarios
How to pare down options if weight is an issue
Chin's recommended lenses for those starting out
As well as taking you through each camera and lens in the video, the Workbook also explores this in more detail. This was really helpful to return to after the lesson — especially as it listed low-budget options.
Chin also shares his tidbits on how to prepare storage for expeditions and how to anticipate power issues. Overall, he encourages you to keep logistics in mind to help you decide what equipment to bring.
Although this lesson is more suited to those who have some photography experience, I liked that Chin also gave advice for those looking to get started in adventure photography.
Lesson 17: Settings: Modes, ISO, Focus and Depth of Field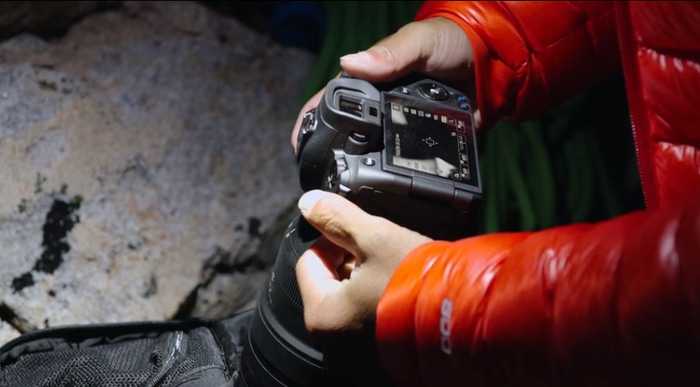 "I really encourage you to play with the lenses"
In this section, Chin focuses more on camera modes and scan levels — and what they can do for your photography. He also shares his go-to camera modes for when time is limited.
Here's what this lesson covers:
What settings to check before a shoot
Which modes are best for different genres
Shutter priority vs. aperture priority
How to "layer" an image
Chin's philosophy on what to prioritize
Overall, this chapter gives some great insight into Chin's unique shooting preferences. As well as encouraging you to experiment, he also offers some shortcuts for when deadlines are tight or if you're out on the field.
By the end of the lesson, I had a better idea of what to set up before a shoot to get the best out of a session. So, while the terms are a little hard to follow without the Workbook, I still learned a lot of useful tools from this video alone.
Having given you some options to play with, Chin turns his focus to:
Lesson 18: Career Advice: Building a Body of Work
"If you want a career in photography, clearly, you have to do the work"
Toward the end of his MasterClass, Chin encourages you to build your portfolio and give yourself assignments. He even talks about some of the problems he's encountered during his career and how he solved them.
So, with this in mind, Chin gives you his tidbits on:
How to hone your skills
The mindset you need to succeed
What makes a strong portfolio
How to market yourself
Creative problem solving
In this lesson, Chin gives you actionable advice on how to "amplify" your work. His tips on working towards goals and expanding upon ideas are valuable to anyone looking for a career in photography.
As well as this, Chin also talks about the realities of getting noticed in a crowded market. He gives you some practical advice on how to stand out and also how you can use your creativity to market yourself.
While his advice is most suited to adventure photographers, I think these tips are still useful to any photographer hoping to build their career.
This leads neatly into the final chapters of the MasterClass:
Lessons 19-20: Becoming a Photographer: Jimmy's Story & Conclusion: Be Present On Your Journey
"I think the biggest risk I ever took was to leap off the tracks"
In his final lessons, Chin lets you in on his personal journey with photography. As he puts it, he veered off track by going climbing and skiing after college — working odd jobs to fund his lifestyle. This led him to photography and the decision to live off his images.
So, with this as his starting point, Chin gives you insight into:
His key influences and the advice they gave him
How to get yourself out there and make connections
The character attributes you need in this job
How to keep up your career momentum
By the end of the lesson, you'll have a better understanding of your job as a photographer. This includes the many hats you have to wear and the responsibilities that fall on you.
Chin also advises you on the importance of hard work and the negative effects of focusing on an end-goal. As he sees it, the best moments are in the work.
So, after this MasterClass, Chin urges you to get out there and explore, and to embrace the journey along the way.
What I liked
Learn from a renowned photographer
Known for his daring photo expeditions, Jimmy Chin is a reputable figure in the photography world. His work has been used in advertising campaigns for clients such as The North Face and Canon — to name a few.
In this MasterClass, you get a unique chance to learn from Chin himself as he takes you through his shooting process. With the on-location and post-production segments, too, you get to follow Chin's journey from pitch to final edit.
Strong visual examples and walk-throughs
As you'd expect from a photography course, Chin's MasterClass is visually strong and his teachings are backed up with concrete examples.
One standout is in the post-production and editing lessons. Here, you get to see the edits being made on-screen and in real time as Chin provides commentary. This, along with before and after shots, really made the course more engaging and accessible.
Surprising number of trade secrets shared
Although Chin's course may not be for beginners, I was impressed by how much detail he relayed about his equipment and techniques. Unlike some teachers, who are vague about sharing their trade secrets, Chin tells you exactly what models he uses and why.
In fact, the Workbook also expands on a lot of the technical details. And, since there's a chapter review for every lesson, this makes revising the course even easier.
What could be improved
Technical terms not always explained
One drawback of this course is that it's very term-heavy. And, while Chin does take you through some terms, he does assume some prior knowledge.
Luckily, the Workbook also helps to explain most of these terms. It even expands on many of Chin's points and provides helpful diagrams. So, while it's definitely best to know some camera basics, Chin's Workbook is great for distilling complex terms.
And of course — if you're already fairly familiar with a camera then this could be considered a pro for you, as it means no time is wasted teaching you things you already know.
Assumes some prior camera knowledge
As mentioned, Chin does assume some prior knowledge of camera terms. I think this is clear by the way the course is structured: you're thrown straight into the action, with field-specific terms being covered later in the course.
So, if you're less familiar with ISO and specific shot-types, this format can seem a bit overwhelming. While the Workbook does help with this, I do think the course is best suited to those with basic camera knowledge.
Not always engaging as a teacher
Although I learned a lot from Chin's MasterClass, I could also tell he wasn't a natural teacher. He uses a lot of filler words and doesn't always engage with the camera as he talks.
This might not be a drawback for some (it definitely makes him more relatable!) but it's worth bearing in mind if you struggle to hold your attention through longer videos.
That being said, I think the use of graphics and a range of scenes definitely helps to keep the course from being one-note.
His approach and his shots really speak for themselves!
Who is this course for?
In my view, this course is best suited to someone who's:
Already involved in the outdoors
Keen to expand their camera knowledge
Interested in climbing/mountain shooting
A fan of Chin's work and his photography style
While I don't think this course is solely for those who want a career in photography, it's definitely targeted towards audiences interested in outdoor photography.
Because of this, I don't think you'll get as much value out of this MasterClass if you're interested in studio settings/non-landscape genres.
But, if any of the above bullets sound like you, I think this course is definitely worth the price tag.
How much does Jimmy Chin's MasterClass cost?
At the time of writing MasterClass had three subscription offers. The cost of these (per month) is:
Individual (1 user) $15
Duo (2 users) $20
Family (6 users) $23
All are billed annually, which at first glance may seem pricey.
However, you can considerably reduce your costs by joining with friends or family. And of course by taking as many courses as possible.
With over 150 courses on the platform you're likely to find quite a few to interest you. Even if you buy an individual membership and find only 10% of the courses of interest this still works out to only $12 a course:
$180 (annual individual membership fee) / 15 courses = $12.
And if you join with friends or family then the cost of each course is drastically reduced. Check out our MasterClass review or MasterClass cost articles to see how.
Bearing in mind that these classes are taught by global leaders in their fields the value is unbeatable. You can pay over $100 for an online course taught by someone you've never even heard of, never mind someone of Chin's calibre.
What's more, MasterClass also offers a 30 day refund if you're unhappy with your purchase.
You can also purchase MasterClass as a gift.
Alternatives
Aside from Chin's course, MasterClass does offer 1 other photography course: Annie Leibovitz's. This class is more portrait-focused and teaches you about location and studio settings.
Outside of MasterClass, you could check out our PHLEARN, KelbyOne, Masters of Photography or The School of Photography Reviews which tell you everything you need to know about these specialist Photography/Editing platforms. Or better still, read our best Online Photography Course Review in which Jimmy Chin's class does get a rating!
You could consider Philip Bloom's Cinematic Masterclass on MZed if you have an interest in film as well as photography.
There's also a Photography Masterclass on Udemy and an Adventure Photography course on SkillShare. These classes are cheaper than MasterClass, but they're also a lot shorter. And buying a class individually on Udemy does not give you access to any of the other classes on the platform.
Lastly, if you're interested in developing your general creativity as well as your photography skills, take a look at our CreativeLive review.
The verdict?
If you're new to photography and less familiar with camera terms, a more basic course like Udemy's photography class might be a better starting point.
However, if you're a fan of Chin's work, I think his MasterClass is unrivalled. You also have the benefit of hearing from someone who's put in the work and got the results.
So, it's worth considering what you want to get out of this MasterClass before committing to it.
What's more, with the all-access pass, you can take any or all of the MasterClass courses!
Jimmy Chin's MasterClass: what others have said
My aim here is to present the most fair and balanced review of Jimmy Chin's MasterClass. So, it's worth drawing attention to other opinions — both good and bad.
When researching this course on Reddit and other forums, one complaint was that it's better to go outside and learn photography on-the-go. There were also concerns about the course cost:
"I have always felt that any and all photography classes aren't worth the money. There is literally nothing about photography that you can't teach yourself through experience, or find online for free, or read in a good book. [...] As long as you're open to criticism [...] you should only get better over time, no classes required." -- Comment from Reddit"It was 'okay'. The price is pretty steep for sure. Maybe if you have another friend or two that's interested and you guys all split the cost of it [...] it might be worth it." -- Comment from Reddit
However, there were also some great reviews of Chin's MasterClass by users who enjoyed what he had to offer:
"I [...] thought this was a great class.... It was very inspiring and even though I only do a bit of photography as a hobby, I got lots of great advice out of this that I can apply to my own work [...]. Thanks to Jimmy for inspiring me!" -- Comment from MasterClass
"[...] I think it's worth the value. [...] You get to hear the thought process of Jimmy in situations he's been in from dealing with commercial and editorial photo shoots, how to handle clients and models as well as tidbits of information on how he edits shoots as well as what gear he's using and settings he uses. All in all I think it was a pretty decent class and I'm not even finished yet [...]." -- Comment from Reddit
"[...] I want Jimmy to know I really enjoyed this class, and it was great to just feel like I was hanging out with Jimmy and he was educating me in a very casual and chill way. [...] So great to see someone just being real the whole time. [...] As a 30 year photographer (on the side) it was great to see another photographer who is so successful talk about this stuff and show us some of his editing techniques and thinking." -- Comment from MasterClass
Overall, most people who completed the course got a lot from it — even those less interested in a photography career. As always, it's worth looking over the class trailer and lesson plan to see if it suits your learning goals.
And remember, the all access pass gives you access to over 100 other MasterClasses.
How long it took to complete the course
At 4 hours and 10 minutes, Chin's MasterClass is long but manageable. With 20 lessons in total, the course could easily be spread over a week or 2.
Is the course content unique?
While Jimmy Chin has a number of books and interviews available, this course is the first time Chin has spoken in this much detail about his craft. In his documentaries and publications, Chin's focus is on his work as a climber.
So, this MasterClass is Chin's first ever online course, and I was impressed by how many of his "trade secrets" he actually lets you in on. Overall, I think this makes his MasterClass a unique venture.
And, with MasterClass, you also have the benefit of all lessons being in one easy-to-access place.
What you will need
Although you don't need any equipment to complete the video side of this course, the Workbook does have a lot of camera exercises for you to try at home.
Because many of these exercises involve experimenting with shooting modes, MasterClass does recommend a DSLR/mirrorless camera (Chin uses a Canon).
Is Jimmy Chin's MasterClass worth it?
If you go into Jimmy Chin's MasterClass with the right expectations it's definitely worth it.
A lot of the course is aimed at those with a photography background and there's less attention to camera basics.
But, if you admire Chin and his photography style, I think this MasterClass is a great way to get inspiration for your work and take away some creative tips and tricks.
And of course, learning the basics of a camera is something you can learn pretty much anywhere. Whereas this class is really a unique opportunity to learn from Chin himself on what he believes to be the most important aspects of photography and the mental cues he himself uses when he's taking pictures.
So, if you liked what you saw in the course trailer and lesson plan, this MasterClass is worth checking out.
And, to get the most out of MasterClass, it's worth taking as many classes as possible that interest you. With 100+ courses, there's no shortage of choice.
For example, you can learn Cooking from Gordon Ramsay, Interior Design from Kelly Wearstler and Dog Training from Brandon McMillan — to name a few.
Also, MasterClass has a 30-day refund policy if your course wasn't what you were hoping for. This reduces your risk of losing money if a class isn't for you.
Frequently asked questions
How much does Jimmy Chin's MasterClass cost?
A MasterClass all-access-pass costs $180 a year ($15 a month). This gives you access to Jimmy Chin's MasterClass, alongside 150+ other courses.
How long is Jimmy Chin's MasterClass?
Jimmy Chin's MasterClass is 4 hours and 10 minutes long and consists of 20 videos.
Can you get Jimmy Chin's MasterClass for free?
Unfortunately you cannot get the Jimmy Chin MasterClass for free. But MasterClass allows you to sample it for free has a range of purchasing options and offers refunds if you're not happy.
Can I get a refund if I don't like the Jimmy Chin MasterClass?
Yes, MasterClass operates a 30 day refund policy if you purchase directly through them. If you purchase through other providers, their returns policy may apply.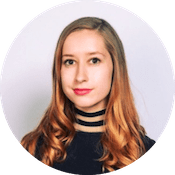 Rebecca graduated from King's College university with a first class honours in English Language, followed by a Masters' Degree in Eighteenth Century Studies.