Learn from the best to become your best.
MasterClass currently have a Black Friday 2-for-1 deal. Click here to find out more.
If you've been on the internet, you've likely encountered a MasterClass ad. 
But you may be wondering:
How much does MasterClass cost? How does MasterClass pricing work? Is it really worth the money? Is there a MasterClass monthly subscription?
These are the questions I'll address in this article. And more. I'll be covering:
How much MasterClass costs
Is MasterClass worth the money
MasterClass discounts
MasterClass free trial
Refunds
Conclusion
FAQs
What is MasterClass?

MasterClass is an online learning platform that differs from its competitors because of the:
Calibre and global fame of its instructors
Cinematic production values
The way it uses storytelling to create an intimate connection between the instructor and you, the audience
And the option to share membership costs with friends and family
And judging by the stats, it's a formula that seems to work.
For example, MasterClass has received almost half a billion dollars worth of investor funding since its launch in 2015.
How much does MasterClass cost?
MasterClass is a subscription platform with three main options.
Each one is billed annually and gives each user access to every MasterClass on the platform for one year.
Option
Price ($)
per month
Standard/Individual subscription (single user) $120 billed annually
10
Duo/Plus subscription (two users) $180 billed annually
15
Family/Premium subscription (six users) $240 billed annually
20
Is there a MasterClass Monthly Subscription?
All MasterClass memberships are billed annually upfront and there is no option for MasterClass monthly billing.
The monthly cost is displayed to illustrate how competitive MasterClass pricing is.
Is MasterClass good value for money?
Absolutely. Teachers on MasterClass are global icons in their fields. They charge hundreds of thousands of dollars to speak at public events. On MasterClass, you gain access to their secrets for as little as $10 per month.
The best way to get value for money from MasterClass is to take as many classes as possible. Because the more classes you take, the less the effective cost per class is!
For example if you purchase a standard/individual subscription:
| Number of classes you take | Effective cost per class ($) |
| --- | --- |
| 1 | 120 |
| 2 | 60 |
| 4 | 30 |
| 6 | 20 |
| 8 | 15 |
| 10 | 12 |
| 12 | 10 |
So if you take only take 1 MasterClass each month, you're paying just $10 per course ($120 / 12 classes).
And if you join with friends or family then the cost of each course is drastically reduced. This table shows you how:
| | | | |
| --- | --- | --- | --- |
| No. of courses per user per year | Cost per course single user | Cost per course 2 users | Cost per course 6 users |
| 4 | $30 | $15 | $10 |
| 8 | $15 | $11.25 | $5 |
| 12 | $10 | $7.5 | $3 |
And remember:
These aren't courses compiled by no-name self-proclaimed experts. They are compiled by world-class experts who can share their top-level tips on how to succeed.
You often see online courses on other platforms that are priced at $100+ per course but you've likely never heard of the tutor before.
With over 190+ MasterClasses available — and more being added all the time — even if only a handful of courses appeal to you, you're getting insane value for money.
For example, even if you're only interested in cooking:
You could take both of Gordon Ramsay's MasterClasses, all three of Thomas Keller's plus individual courses by Aaron Franklin, Wolfgang Puck, Yotam Ottolenghi, Niki Nakayama, Alice Waters and more all for $120. That essentially $10 per course to learn from the culinary greats.
And there are 8 other categories besides cooking to choose from! You can read reviews of the very best MasterClasses here.
As well as cost per class, you can also consider what you're paying on a monthly or daily basis.
A $120 individual subscription per year works out as:
$10 per month which is less than a Netflix plan
$0.32 per day which is an amount most of us wouldn't bat an eyelid at spending
The point is, while $120 may seem expensive at first, if you consider the value you are getting and how that compares against other courses, you actually realise it's a great deal.
Is MasterClass Pricing Competitive?
Compared to alternatives to MasterClass, their pricing is very competitive. Especially after the 2023 price drop:
For more detail about how the offerings of these plaforms compare to MasterClass, check out our article MasterClass alternatives.
MasterClass discount options
It's really rare to see a MasterClass discount. They're a premium learning provider — they know it, and their students know it.
That means it's not really necessary for them to drop their pricing.
Also, if you think about it, you'll realise that MasterClass is already heavily discounted compared to the value you're getting and the cost of alternatives.
That said, any discounts that are available will be advertised on our site.
MasterClass free trial
Unfortunately, MasterClass currently does not offer a free trial.
However: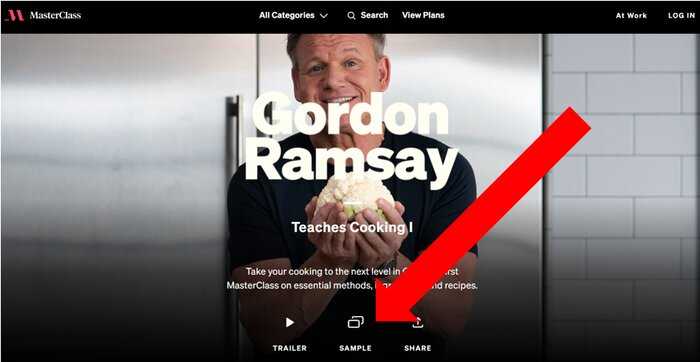 You can watch class trailers and you can sample all the classes on MasterClass for free. These samples are usually a couple of minutes of video taken directly from the course.
You can also browse our detailed MasterClass reviews or check out our best MasterClass article to get a sneak peak at what's inside and whether the platform is right for you.
Can I get a refund?
MasterClass does operate with a 30 day money back guarantee. That means that if you do sign up to MasterClass and don't enjoy it, you will be able to get your money back* as long as you start your request within 30 days of your purchase.
It's not quite a free trial as you still will have to initially pay the money. But at least you can try risk-free.
*There are some factors that can impact your ability to get a refund. Check out our MasterClass refund article.
And so to sum up:
While MasterClass may seem expensive at first, if you take into account the value you get and compare it to the cost of alternatives, it's likely you will find that MasterClass offers almost unbeatable value for money.
The best way to get the most value is by taking multiple courses, so I recommend you take a look at the courses on offer to see if you can find a couple that you like. Provided you can find at least 2 you like, I think you'll be very happy. And you can reduce the cost even further by taking up Duo or Family membership.
You can always mitigate your risk by watching: trailers, class samples, and reading reviews.
And of course if you do buy and aren't happy then you can get a refund
So what are you waiting for?
MasterClass cost – Frequently Asked Questions
How much does MasterClass cost?
MasterClass is $120 for an All-Access Pass that lasts 1 year.
Masterclass All Access cost
MasterClass individual membership (known as an All-Access Pass) costs $120 per year, which works out equivalent to $10 per month.
Can I pay for MasterClass in monthly instalments?
No. Although you will often see the price listed as a monthly cost, you will need to pay the full annual amount at once.
Can I get MasterClass for free?
MasterClass is a premium online learning platform and is not available for free (unless you're lucky enough to be gifted it!) 
Can I get a MasterClass refund?
Yes. MasterClass operates a 30 day money back guarantee. Full details visit our MasterClass refund page.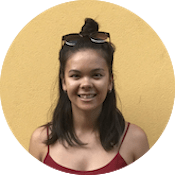 Glenda is an award winning full time professional harpist. Alongside harp she also plays the piano and violin. Besides music, her passions are cooking, writing and learning.