Thomas Keller is quite simply America's most decorated Michelin chef.
When I saw that this virtuoso of classical French cooking was offering not one MasterClass on fundamental techniques but three, I decided to block out my diary and take them all!
If you're here, you're probably wondering whether a Keller MasterClass is right for you. So, in this Thomas Keller MasterClass review, I'll be sharing my experience of taking each course to help you decide which course is right for you, or if all of them are relevant.
This is a detailed review – but if time's pressing or you're just interested in key takeaways, this is for you:
.
Quick summary
You will learn how to:
Shift your focus away from recipes to transferable skills.
Recognise when fresh food really is fresh
Use a variety of techniques for working with Vegetables, Eggs and Pasta in class I
Master more complex skills with Meats, Stocks and Sauces in class II
Work with more demanding ingredients and techniques in class III where the focus is on Fish, Sous Vide and Desserts:
And here's a synopsis of the pros and cons of the Keller MasterClasses in general:
Pros
Focus on transferable techniques that will elevate all your cooking
Wide variety of food types covered, simple to challenging
Supportive workbooks
Cons
Huge workbooks have no contents page
Some of the ingredients are expensive
Course length: I 36 videos 6hr 36m , II 22 videos 6hr 6m and III 17 videos 4hr 51m.
Best for: Someone beginning their cooking journey who wants to focus on techniques from the outset, through to experienced cooks who want to become more adventurous.
Overall: a thorough exposition of the hows, whys and wherefores of cooking techniques that aims to boost confidence. Presented in a modest, down-to-earth way by a Master who wants you to believe in yourself and your abilities.
Now for the detailed review.
Bear in mind, I took every class from start to finish with not one moment missed so this review is fairly lengthy. You can scroll through the headings focussing on what's relevant to you, or just check out my final judgement at the end of the review.
Here's what I'll be covering:
A look inside all three of Keller's MasterClasses
What I liked and thought could be improved
Who the course is for
Price, alternatives, and course uniqueness
Are Thomas Keller's MasterClasses worth it?
But first, here's some more information about Thomas Keller and MasterClass:
About Thomas Keller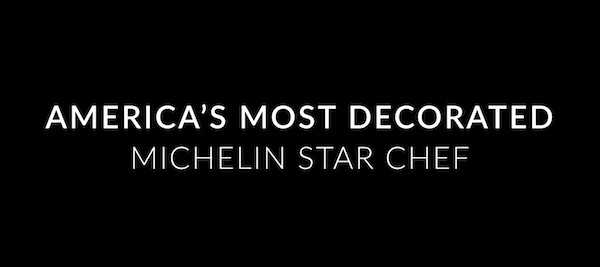 Thomas Keller is the only American chef to be awarded three Michelin star ratings for two restaurants (The French Laundry and Per Se). The 7th star was awarded to his moderately priced bistro, Bouchon.
He holds countless accolades from the James Beard Foundation and the Culinary Institute of America including Outstanding Chef and Best Chef in America. The French Laundry was awarded Best Restaurant in the World by Restaurant Magazine. 
Keller was also the first American chef to be named a Chevalier of The French Legion of Honor. This is the highest decoration in France and is usually reserved for French Nationals for service to their country.
Notwithstanding these prestigious honours, Keller knows how to have fun with food. As consultant he taught Adam Sandler how to make the world's greatest sandwich in Spanglish, and inspired both the title dish and the character of Chef Remy in Ratatouille.
He's also the only master to offer three MasterClasses, totalling around 18 hours of viewing time. With technical aspects, takes and cooking time this must have represented weeks of hard work and an absolute commitment to sharing the skills he's acquired on his forty year culinary journey.
So this is a super exciting opportunity to learn from one of the very best chefs in the world.
About MasterClass
As the name suggests, the proposition behind MasterClass (according to its founder, David Rogier) is that:
"There's just stuff you can learn from the absolute best that you can apply to .. your own life."
There are over 150 classes available in a diverse range of categories with masters such as Dan Brown, Martin Scorsese and Serena Williams.
It offers a great opportunity to learn from acclaimed experts in their chosen field and is a hugely popular and expanding online learning platform. If you want more details on MasterClass and some of its most popular classes, check out our Masterclass review and best MasterClass article.
However, MasterClass may not be for everyone. Despite its high production values and excellent quality, the courses do have some drawbacks that are worth considering.
So read on and find out if the Thomas Keller trio of MasterClasses is something you want to invest in.
Inside the Thomas Keller MasterClass collection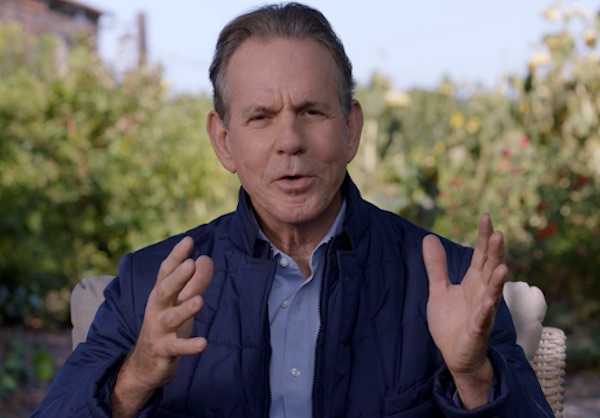 "Anytime we prepare food, we aren't just making a meal. We're nurturing each other and making memories that are best enjoyed with others"
It's worth drawing attention to the main title of each of Thomas Keller's MasterClasses – Thomas Keller Teaches Cooking Techniques. He focuses on methods and how and why they work in relation to different food types. The value of this is summed up by this comment from the online community:
"Great focus on skills, techniques and fundamentals without rigid adherence to "recipes". Many great pointers, tips and skills related to safety in the kitchen, which is generally overlooked topic, yet so important. Keller's depth of knowledge, not only classic French cuisine, but the people behind that cooking (such as Michel Guerard), reveals his true mastery of culinary arts, and his teaching skills reveal his passion for the topic. Great fun: much learned: improved my skills."
- Comment from the community
The line up is as follows – Thomas Keller Teaches Cooking Techniques:
I Kitchen fundamentals, working with vegetables, eggs and pasta (36 lessons totalling nearly 7hours)
II Cooking meats and making stocks and sauces (22 lessons, around 5½ hours)
III Seafood, sous vide and desserts (17 lessons lasting just under 5 hours)
Of course an individual all access pass gives you access to all of Keller's MasterClasses as well as 150+ other courses, including from the likes of Gordon Ramsay or Hans Zimmer.
Here's a play by play breakdown of each course to help you figure out which of them might be right for you.
Thomas Keller Teaches Cooking Techniques I – Kitchen fundamentals, working with vegetables, eggs and pasta
Introduction
For Keller, good cooking is nothing more than the outcome of this simple equation:
Quality ingredients + proper execution
That basic philosophy informs everything Keller does and its importance is driven home throughout all his MasterClasses.
In this introduction Keller sets out his fundamental aim: to challenge you to become aware of your capabilities and how they, and the ingredients you choose, influence the quality of the outcome.
This back to basics approach is a super way to get on board with a great Master. I was relieved he wouldn't be going over my head by jumping straight into some fancy French gourmet cooking.
Kitchen Setup: Essential Tools, Ingredients and Cookware; plus Sourcing Ingredients
"As someone just getting into cooking I love Keller's warm tone and friendly attitude, no snobbism and really approachable to a novice! So happy the tools he spoke about as 'essential' are not some fancy expensive equipment - but things most of us have already in the kitchen! Really looking forward to getting through this MasterClass…"
- Comment from the community
In these four lessons Keller focuses on the 'proper execution' part of his equation. He emphasizes that execution is not just about cooking, it's about preparation too: choosing the right ingredients, tools and cookware and making sure they're all in place before you start.
This will allow you to focus exclusively on your cooking, giving you the space to learn while you cook and analyse and correct any mishaps.
You'll be relieved to learn that his list of essential tools and cookware is not long and you probably have most things already.
In fact with the correct essentials, you can avoid wasting money on gadgets. By following Keller's advice here, you can achieve a greater range of tasks with fewer tools and streamline your kitchen.
I've summarised the tools Keller recommends toward the bottom of the article so that you can easily can check them out.
Moving on to seasoning, we learn that every salt, oil and acid has distinguishing features which make them appropriate for different purposes. So here, Keller provides tips on what, how, when and why to use these basic essentials to elevate the seasoning of your finished dish.
In the final lesson of these four introductory chapters, Keller stresses the importance of knowing the origin of your ingredients and shares his somewhat surprising philosophy on the idea of ethically sourced ingredients!
Getting the best out of Vegetables
Keller begins with an initial explanation of why it's so important to work with vegetables during the narrow window when they're at their seasonal peak.
Following this he demonstrates a wide range of techniques (from peeling to pickling and blanching to baking) to demonstrate how you can use each one to enhance flavor, texture and appearance':
Big Pot Blanching (asparagus) – enhancing color and flavor
Glazing (carrots) – bringing out natural sweetness
Peeling (tomatoes) – improving texture and refining appearance
Braising (artichokes) – enriching flavor
Pureeing (potatoes and parsnips) – for luxurious refined texture
Pickling – to enjoy vegetables at their peak all year round
Confit (eggplant and garlic) – improving texture and succulence
Roasting (zucchini) – enhancing flavor and improving texture
Baking (beets) – concentrating flavor
Within each individual lesson you will find out how to get a 'feel' for when each vegetable is at its best and how to both prepare and cook it in a way that never compromises that quality.
Keller's explanations help you understand why these techniques work, making it possible to successfully transfer them to other vegetables. Plus you'll learn how to use ALL your senses to attune to what's happening as you cook and respond appropriately
"Thank you chef for this lesson. This has taken my carrots to the next level and now its the requested technique from my kids."
- Comment from the community
Eggs Galore
"The incredible, edible egg. Certainly has to be my favourite ingredients and certainly one of my favourite things to eat"
Here Keller discusses the boundless versatility of eggs and explains why they look the way they do. You'll learn how to recognise how fresh an egg is and how to get the right weight of egg for a recipe.
Following this, Keller introduces you to a number of techniques and recipes with eggs at their heart. In each lesson Keller explains each technique, why it works and how to correct things if necessary:
Mayonnaise – learn the science of emulsification and how to play with ingredients to make an individual mayo
Hollandaise – discover how to refine this mother sauce and fix it when things go wrong.
Custard-Creme Anglaise – learn the technique of 'tempering' to avoid curdling – and how to fix curdling if it does occur.
Meringue – discover the Swiss technique for a perfect meringue
Boiled Eggs – boiled and seasoned chef Keller's daily way!
Scrambled Eggs – Learn both the à la Française and Ma Keller method for refined scrambled eggs
Poached Eggs – overcome your qualms and pick up tips and tricks for an elegant and satisfying poached egg
Omelette – learn an unusual and surprising way to cook up a super silky omelette.
"I just made the omelette and it came out so perfect. I was so proud and it tasted delicious too. This really IS a MasterClass, so much in there and I am excited to try everything out…"
- Comment from the community
Pasta and Pasta Dough
"There's nothing more gratifying than making pasta!"
Despite being a French chef, pasta has a special place in Keller's heart, conjuring up comforting memories of his Italian grandma. In the next eight lessons you'll learn how to make a variety of cut, shaped and stuffed pastas.
Though the ingredients are simple and the dough easy to make, the complexity is in the intricacy of the shaping and cutting. You'll be challenged to develop your skills and techniques to produce a variety of forms of this keystone staple:
Agnolotti – learn techniques for knowing when the pasta dough is the right consistency and how to achieve perfectly formed stuffed pasta pillows.
Agnolotti with peas and bacon and a parmesan crisp
Spaghetti alla Chitarra and Cavatelli – Keller demonstrates how to cut both spaghetti noodles and curly ridged pasta that traps sauce.
Spaghetti aglio e olio – how to elevate this simple dish to new levels
Fettuccine and Linguine – find out how to make these two classic pastas and ensure your pasta sheets are easy to cut
Gnocchi – discover which potatoes to use (and why) to make these Italian style dumplings fluffy and light
Gnocchi and pomodoro
"First time making homemade pasta. We would never have tried making it if it wasn't for this class and how easy Chef Keller made it look! Turned out above all our expectations. Yum!"
- Comment from the community
Six Disciplines of Success
As the first of Keller's MasterClasses draws to a close he shares with us the six disciplines of success he learned as a dishwasher in the restaurant his mother managed.
These humble disciplines lie at the heart of his success as a chef. They will help you perfect the execution side of Keller's simple equation for great cooking: Quality ingredients + proper execution
Follow his advice and you will be ready to:
cook in a focussed and streamlined way;
embrace criticism and learn from your mistakes; and
rejoice in repetition and ritual
Thomas Keller's Essential Philosophies
In July 1977 Keller's mentor, Roland Henin, took him aside to explain why cooks cook. His simple reply: 'Cooks cook to nurture people' struck a chord and marked the exact moment Keller decided to become a professional chef.
Cooking to nurture people is the beating heart of Keller's philosophy, He passionately believes that seeing cooking as a truly nurturing (not just nourishing) process will enable you to take your kitchen creativity to a new level.
In his parting words he advocates staying aware and open to potentially magic moments of inspiration and embracing opportunities to improve and learn from others.
"Having so much fun! Found my passion for cooking again!"
- Comment from community
Thomas Keller Teaches Cooking Techniques II – Cooking meats and making stocks and sauces
Introduction
Keller's second MasterClass is devoted to meat proteins. In his introduction Keller gives a brief overview of his philosophy and the techniques you'll be learning.
He gives you two words to focus on whenever you're at work in the kitchen – keep them in mind and "you CAN do it".
Getting Started: Meat Cuts and Quality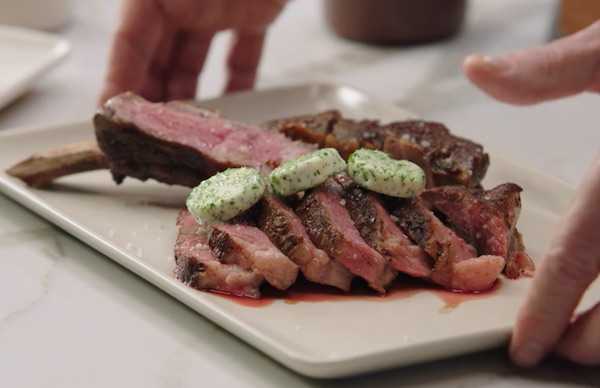 If you've taken Keller's first class you'll know that he regards good cooking as the outcome of this simple equation: Quality ingredients + proper execution
This lesson focuses on the first half of that equation and teaches you how to recognise the desirable characteristics of great cuts of beef, pork and poultry.
He explains why marbling matters and how aging and air drying enhance texture and flavor. You'll get lots of tips to help you understand what you're buying so you can obtain products that hit that 'sweet spot' and give your cooking a significant boost.
Moving on, Keller introduces you to a number of techniques with meat at their heart. It's important to say, if you haven't taken the first of Keller's courses, that this is a course focusing on techniques. You'll learn how and why each technique works and how to sort things out if they go awry.
Sautéing: Find out why meat needs to be pounded first and how to do it with chicken and veal cuts to prepare two quick, perfectly seasoned sautéed dishes – Chicken Paillard and Wiener Schnitzel.
Frying: Learn how to joint and brine a whole chicken and fry each part to create a dish that's served every other Monday in Keller's restaurant Ad Hoc
Roasting: After explaining the two crucial steps to take prior to roasting any cut of meat, Keller goes on to pan roast duck breast and côte de bœuf then oven roast chicken and prime rib. For each cut and method you'll pick up tips and tricks for roasting evenly and optimising flavor, texture, succulence and finish.
Braising: discover the transformational capacity of marinade and matignon when slow cooking meats. Then see these arts put into practice with pork shoulder, followed by short ribs.
Grilling: Grilling is all about getting the flavor from the fuel. So this session starts out by providing advice on how to choose the fuel that will best fit your taste – and what to avoid. Keller likes to grill all year round so in this lesson get pointers on how to use direct and indirect heat to make a mixed grill safely inside, on a stove top hibachi.
"Love the why behind these approaches. Remember learning some of this in college but it's been a long time and hearing it again makes me appreciate how important it is."
- Comment from the community
Stocks, broths, jus and Sauces: an Overview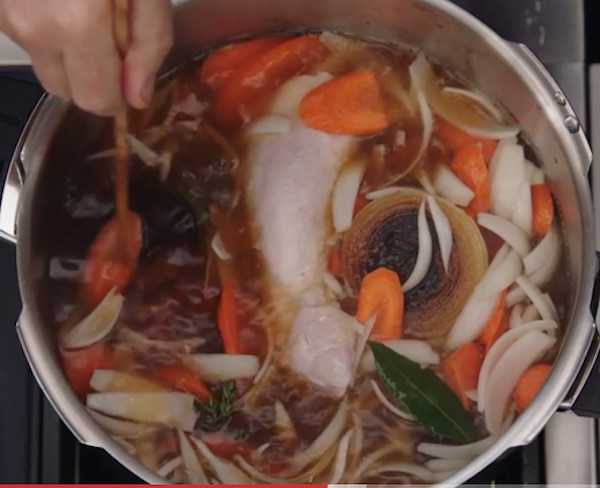 For Keller, stocks are literally life changing. They are "the number one thing that will change the way you cook at home", providing richness, depth of flavor, color and viscosity.
After overviewing his "stock fundamentals" – from types to application – Keller moves on to techniques for making and adapting two fundamental stocks. You'll learn how versatile they can be and how they can be used as the keystone ingredient in a range of sauces.
Then following on nicely from this, Keller moves on to the component of cooking that he describes as magical, making sauces.
Keller loves sauces. For him, a true sauce is made from a stock and is complex and "very, very special". To achieve beautiful sauces you'll learn a range of techniques and the art and science behind why they work, from caramelizing to glazing, from reducing to clarifying.
You'll also learn the magic behind simpler, non stock based mixes such as vinaigrette.
Roasted Veal Stock
Light Chicken Stock
Vinaigrette, Emulsified Vinaigrette, Sauce Vierge and Pickled Chow Chow Vinaigrette
Chicken Velouté and Sauces Suprême, Allemande, and Albufera
Brown Chicken Quick Sauce and Sauce Chasseur
In his closing words, Keller reminds you of the two words he gave you to focus on at the start of the course. No spoilers here, but if you do the course and remember those words, "you CAN do it", says Keller, "and never let anyone convince you otherwise."
Thomas Keller Teaches Cooking Techniques III – Seafood, sous vide and desserts
Introduction
"I have learned more from this introduction than I have in a long time. This man has such a generous way about him, and has really inspired me. A true teacher, artist, and inspiration. Thank you, Chef!"
- Comment from community 
In this, the third of his MasterClasses, Keller focusses first on the "bounty from the sea, oceans and rivers", the sous vide method and creating wonderful desserts.
As with the previous two classes, Keller emphasizes his focus on technique – rather than recipes. In other words, you're going to be learning methods, tips and tricks that are transferable and will lift all your cooking to new levels.
He begins, as he does with each new food type, by teaching you how to recognise quality products. You'll learn how to see and feel when fish and seafood products are at their absolute best and most fresh.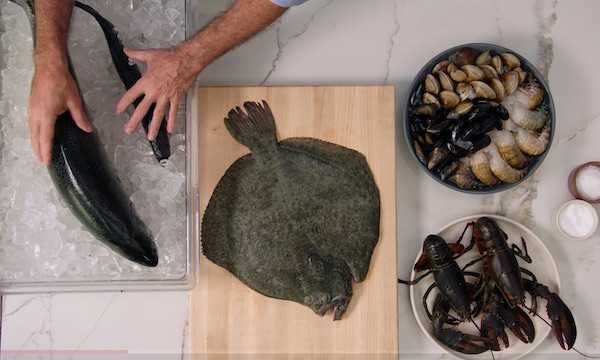 From here, Keller moves on to use a range of methods to cook fish and seafood dishes. For each one you'll pick up hints and hacks to help you feel comfortable and confident whenever you're working with this food type
You'll learn to use all your senses during the cook to achieve the best outcome and how to view any mishaps as learning opportunities rather than setbacks – as well as how to put them right.
Sauté: Salmon and spinach plus dover sole with pommes château-learn to correctly prepare these two high ticket fish and Keller's own methods for preparing and sautéing each one.
Pan roasting: Monkfish with beurre rouge-discover how to pan roast this meaty fish and serve it with an unusual (for a fish dish) and luxurious red wine sauce.
Baking: Salt baked branzino with fennel and red pepper vinaigrette-Take baking to a new level by learning how to create a kosher salt crust which seals in moisture yet (because the fish is cooked in its skin) is not absorbed by the flesh.
Poaching: Lobster with mac and cheese-Keller teaches you his unique way of preparing one of dishes his restaurant, the French Laundry, is most famous for.
Oven roasting: Shrimp Scampi-Discover how to make this quick and uncomplicated dish with a compound butter.
Boil: Lobster-gain confidence in mixing seafood ingredients, vegetables and spices to produce your own version of a hearty dish. Plus get a range of tips on how to make sure each ingredient cooks evenly.
"If I could have sat behind Van Gogh and watch him paint it would have been the same sensation as watching Mr Keller"
- Comment from the community
Sous Vide Cooking: Getting Started
Here Keller introduces the sous vide method of cooking and explains why it's such a versatile technique that can be used to cook almost anything to intensify flavor and seal in nutrients.
He reviews a range of equipment that can be purchased for this type of cook, but also demonstrates how you can accomplish it with things you probably already have in your kitchen.
Then using a variety of preparation techniques, Keller showcases how to use the sous vide method to cook:
Carrots, asparagus and fennel – chosen to demonstrate how to test for doneness in vegetables with different structure and consistency.
Turbot and Salmon – turbot cooked with chicken velouté using restaurant grade equipment and salmon cooked with everyday kitchen tools.
Desserts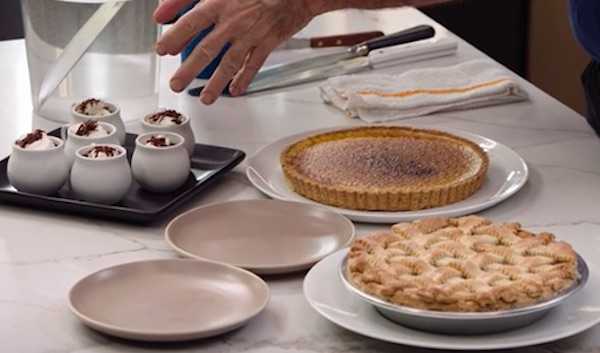 In his final chapter of this last MasterClass, Keller reminds us once again of his simple equation for great cooking, Quality ingredients + proper execution. And it is when making desserts that meticulous and precise technique is most important.
To demonstrate this in different contexts, Keller shows you how to prepare:
Pots de crème-learn how to avoid curdling, detect when custard is at its zenith and how to achieve a mousse like consistency.
Lemon tart with pine nut crust-benefit from the techniques Keller has perfected in the 40 years he has been making this dish to achieve an uniquely textured crust.
Apple pie with lard crust-discover several techniques for a smooth and even pie base, a surprising way to bake the crust blind so that it's no way going to be soggy and an unusually textured filling
Finally, as he draws his series of MasterClasses to a close, chef Keller wishes us sweetness every day and hopes you are more ambitious and confident than you were when you set out on this journey!
What I liked
To help you decide whether this MasterClass is right for you, I set out below what I loved and where I think the course did not quite hit the mark.
This is to provide balance and highlight a few (in my view) small issues that could, nevertheless, be deal breakers for you
Focus on Technique, not recipes
I've been home cooking for decades, usually following (or repeating) recipes. I've never been entirely sure why they do (or don't) work. This course filled in so many gaps for me. I now feel confident enough to see recipes as guidelines not instructions.
Understanding the hows, whys and wherefores of fundamental cooking techniques has given me a more organised, analytical and experimental approach to my cooking and I'm no longer afraid to make mistakes. Plus I more frequently know why things have gone awry and how to correct them
I used to look at recipes then write my shopping list. Now I buy good ingredients and play with what I've got. It doesn't always work out right but it's more varied, enjoyable and less of a chore!
Keller's teaching style
For all his expertise, Keller has a modest, down-to-earth approach.
His absolute passion for what he does and his determination to make you believe in yourself are never in doubt and his sincere style made me believe in my own ability to get good at the cook.
Nothing was left unexplained. After each lesson I felt in possession of some new knowledge that enabled me to understand (in a simple meaningful context) how and why his methods work.
His presentation is not as razzle-dazzle as the likes of, say, Gordon Ramsay. But for me, that was part of his charm and accessibility.
Good balance of theory and practical
Following the MasterClass proposition, we are of course finding out what makes Thomas Keller tick and why he is such a master of the art.
There is a strong emphasis on his philosophy throughout each of his three MasterClasses – especially in the first one.
However, whilst Keller does spend time helping you understand where he's coming from and using detailed explanations to support his actions and methods, he's mostly 'doing' rather than just talking.
High production values
All MasterClasses benefit from sublime production values and the suite of Thomas Keller MasterClasses is no exception.
The camera angles are also super helpful in terms of clarifying explanations.
Don't take any culinary MasterClass on an empty stomach – even dishes I would never eat (like lobster) had me salivating; they looked so amazing.
Super helpful workbook
The workbooks follow the flow of each MasterClass. They are well laid out with clear headings that make them easy to scan. There's also plenty of margin space for annotations as you progress.
Keller places a strong emphasis on 'mise en place' (having everything in place so you can focus on the cook). I liked that all three workbooks provided a mise en place sidebar so that as well as knowing the ingredients and methods for each dish, you know what tools and equipment you should have to hand in order to focus more fully on your technique.
Long after you finish these MasterClasses, the workbooks are detailed enough to provide a great stand alone resource – especially if you annotate them. They also contain a lot of additional information and suggestions for deepening your learning.
Lastly, if you have chosen to only take the second or third of Keller's MasterClasses, the workbooks contain information from previous classes where relevant.
What could have been better
Slight imbalance of theory in the first MasterClass
In his first MasterClass Keller spends time talking about his culinary journey, his fundamental philosophy and his disciplines of success. These are alluded to in his other two MasterClasses but not in any depth (making these last two classes rather more practical).
Whilst not a problem for me, there were some comments in the online community that there was, "too much talking and not enough doing" in the first MasterClass.
If you're thinking of taking any MasterClass it's important to remember that you are, at least in part, learning what made famous people famous. If you don't want to know what experiences and philosophies have made a master of an art successful, then maybe MasterClass is not for you!
Lack of on screen graphics
In other MasterClasses I have taken (for example, Aaron Franklin) on screen graphics were used to clarify explanations or direct you to supporting information in the workbook. This is not the case with any of Thomas Keller's MasterClasses.
There were occasions, for example when discussing different cuts of meat, where these would have been useful.
No contents page in the Workbook
Whilst they are super helpful, the workbooks are weighty tomes. If you are planning to use them as a standalone resource after the course, I suggest you provide your own contents page or use another method to make finding information easier!
Expense of sourcing the best ingredients
Of course, we all want to buy the best ingredients to nurture our friends and families through our cooking. But those of us on a root beer budget can't afford the champagne lifestyle!
Who is this course for?
On a scale of 1-10, where 1 is a novice cook and 10 is a Cordon Bleu chef, I would rate this course as 1-8.
If you fit into any of the following categories, you should seriously think about signing up:
At the beginning of your cooking journey and want to master some fundamental techniques right at the outset
An experienced home cook who wants to deepen their understanding of the science behind good cooking, establish a new level of confidence, entertain on a bigger scale or just become more adventurous
A fabulous cook who:

wants to master French cooking or is seeking a new spark of inspiration
Is an admirer of Thomas Keller and wants to benefit from his experience
The course won't suit a slap, dash impatient cook. Thomas Keller is still seeking perfection in himself and advocates precise technique and practice to achieve it!
How much is the Keller MasterClass?
At the time of writing, a MasterClass subscription costs $180 per year, or $15 a month.
With the subscription, you have access to all 150+ courses on MasterClass.
Remember, that the more classes you take, the less the effective cost per class is.
For example, if you're able to find at least 4-6 classes you like, it means you're effectively paying $30-$45 per course. ($180 / 6 classes = $30).
And if you join with friends or family then the cost of each course is drastically reduced. Check out our MasterClass review or MasterClass cost articles to see how.
And keep in mind that considering these classes are taught by world experts, the value is unbeatable. It's sort of a way to "hack learning."
There are courses out there being taught by someone you've never heard of that are $100+, So, MasterClass is great value when you consider that a subscription gives you access to chefs of the calibre of Keller, Gordon Ramsay and Yotam Ottolenghi.
Alternatives
Other great MasterClasses available in the Culinary section include:
Massimo Bottura
…the list goes on!
And with a MasterClass pass you can take them all.
If you are more interested in a specialist cooking platform then YesChef is like MasterClass, but it only focusses on cooking.
If baking is your thing you might want to check out our best baking classes online guide.
What others have said
Throughout this review the comments I have included so far are from the community of fellow Thomas Keller students. They reflect the overwhelmingly positive reaction to participating in his MasterClasses.
There were a few negative remarks regarding technical issues such as being unable to download resources or load certain lessons. I did not experience such issues so they have either been corrected or may have been caused by user hardware or internet problems.
Some MasterClass students felt Keller's delivery was rather halting and lacked the media savvy pazzaz of someone like Gordon Ramsay. It is a fair criticism and one supported on Reddit:
"I would add for the casual home viewer that Keller's presentation style is very informative but not entertaining. These videos are something you watch to learn, not for fun."
- Comment from Reddit
However, for me his lack of 'pazzazz' made him more relatable – and others on Reddit support this view:
"Maybe YouTube chefs push outlandish personality flair so hard that I find that they distract from the techniques being presented. Keller certainly does not do this."
- Comment from Reddit
How long it takes to complete
The total length of all three courses is around 18 hours!
But don't be put off by that. The way the courses are laid out it's really easy to dip in and out and skip parts that you may not be interested in. For example, I don't eat shellfish (though I watched those classes for the purposes of this review!)
The lessons themselves vary from 4-30m and you can easily pick up where you left off. Plus it's possible to watch at 1.5 or even double speed.
Is the content unique?
Keller's definitive book on cuisine is the French Laundry Cookbook. It contains 150 recipes divided into six different courses. Though it does address technique, it is far more recipe focussed and the recipes are complex.
There are also a number of short videos available from Thomas Keller on YouTube focussing on specific recipes.
Using the right search criteria you can probably find much of the information covered by Keller in his MasterClass. It won't all be there, and it won't all be from him. And that's what you're paying for with MasterClass. The convenience of having everything beautifully presented and logically organised in one place by a Master in their art.
What you will need
Keller hates single use gadgets and insists that if you have the right basic equipment you can do everything you need with it and can streamline your kitchen.
Nevertheless, the list of basic equipment (and refining tools) is fairly long. But as a bare minimum you need a good:
Cutting board
Peeler
Set of plating spoons
Sauce whisk
Timer
Set of pans
As well as some refining tools (for example a drum sieve, Slotted spatula, microplane, palette knife, pastry brush, tweezers, kitchen scissors, mandoline and a digital gram scale)
The workbook sets out in more detail what you will need, including essential ingredients.
Are Keller's MasterClasses worth it?
I want you to be enriched in your cooking technique and therefore be able to nurture yourself, your friends and your family in a better way.
In my view, I not only learned a lot but shifted my whole attitude to cooking as a result of engaging with these classes. Understanding the hows and whys of technique has made me a more organised, analytical and adventurous cook.
As there are three courses on offer, here's a quick summary of the similarities and differences between them:
In all three classes there is a sharp focus on perfecting technique. All are about deepening your understanding of why things do (and don't work), developing confidence and perfecting skills that can be applied in a range of contexts.
Each class references Keller's equation for successful cooking: Quality ingredients + proper execution. With that in mind, learning to recognize when ingredients are at their best is a key part of each class.
I: Vegetables, Eggs and Pasta. It's in the first of his classes that you will gain the greatest understanding of what makes Keller the chef he is, his basic philosophy and his six disciplines of success. In addition, you'll learn both simple and complex techniques for working with food staples.
II: Meats, Stocks and Sauces: Keller's paradigm for success is touched upon but not in detail. Though the course is once again about mastering and understanding moveable skills, there is more emphasis on doing and whilst there are simple dishes, there is more challenge in this second class.
III: Fish, Sous Vide and Desserts: In the final MasterClass you'll learn to work with even more demanding ingredients and techniques, including desserts where meticulous and precise technique is most important.
In summary, Thomas Keller's MasterClasses represent great value for money and exceeded my expectations. They total 18 hours of viewing so if you buy an individual all access pass you're getting tuition from America's most decorated chef for only $10 an hour! And if you buy a duo or family pass you can reduce your costs even further.
I'm going to give the last word to a member of the Keller community:
"I've been a chef for 30 plus years and it is a real joy to watch a master at work. I am in awe watching him perform his craft! First few videos and I already feel that I've got my money's worth!"
- Comment from the community
Frequently Asked Questions
How much do Thomas Keller's MasterClasses cost?
A MasterClass all-access-pass costs $180 a year ($15 a month). This gives you access to this MasterClass, alongside 150+ other courses.
How long are the Thomas Keller Masterclasses?
The entire set of three totals around 18 hours
Can you get Thomas Keller's MasterClass for free?
Unfortunately you cannot get the course for free. But MasterClass has a range of purchasing options and offers refunds if you're not happy.
Can I get a refund if I don't like the Thomas Keller MasterClass?
You can get a refund within 30 days of purchase from MasterClass. If you obtained the class through another supplier, their returns policies might apply.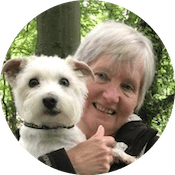 Liz Hurley has 30+ years of high school teaching experience and is one of our senior writers here at Learnopoly.