There's no question that Serena Williams, 23x Grand Slam winner, is one of the greatest players to ever pick up a racket. So when I heard she taught a MasterClass on improving your tennis game, my interest was piqued.
As a big Wimbledon fan with a competitive father who's great at tennis, this course was exactly the kind of thing I was looking for.
There's a lot about the course to break down. Some undeniable positives, and some drawbacks that mean this course may not be for everyone.
So in this Serena Williams MasterClass review, I'll be covering every aspect of the course to help you decide if it's the right course for you.
If you're in a hurry, however, here's the short version:
.
Quick summary
You will learn:
How to master key tennis skills like the serve and groundstroke
Serena's favorite exercises for honing her tennis skills
How to maintain composure before and during an important match
To read your opponent and set up winning shots
How to incorporate advanced techniques into your game
The life lessons that made Serena the athlete she is today
Pros
Unique insight into the one of the world's greatest tennis players' methods
Covers topics often not seen in other sports courses
Lessons on mindset and motivation that are transferrable
Charismatic and engaging teaching
Cons
A few lessons felt unstructured
Some techniques could be expanded upon
Length of course: 2 hours, consisting of 10 videos
Best for: Intermediate/advanced tennis players looking for new training ideas and inspiration. And/or fans of Serena Williams who want to get a closer look into her training.
Overall: A unique look at the training tips and exercises Serena Williams used to get where she is today. Serena's charismatic delivery and tone make this course feel like a real conversation between you and the athlete. If you're an intermediate/advanced player, there's a lot of takeaway tips here that are sure to improve your game.
This Serena Williams MasterClass review will cover:
About Serena Williams and MasterClass
A sneak peek at the content
What I liked about the course
What could be improved
Who the course is for
How much the course costs
What are the alternatives?
How unique is the content?
And finally, is it worth it?
About Serena Williams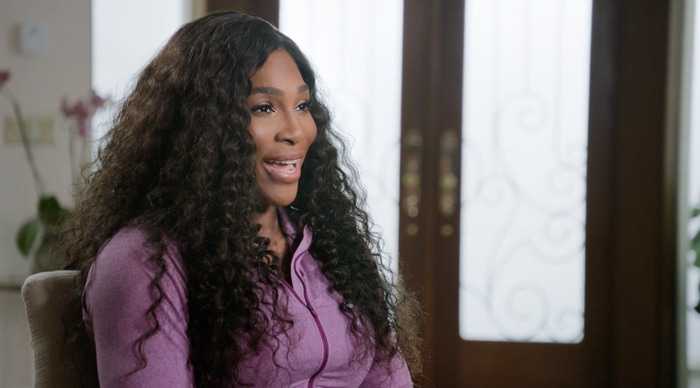 There are few names in tennis more recognizable than Serena Williams (the other is probably her sister!).
Serena's devoted her life to tennis and has the accolades to prove it: she's won Wimbledon seven times and holds 23 Grand Slam singles titles and was previously the no. 1 player in women's singles, period.
What sets Serena apart from her competitors however, is her dedication to the sport from day one. She started learning how to play at just 4-years-old from her father, Richard Williams. He taught Serena and Venus at public tennis courts using his own 78-page plan to turn them into tennis superstars.
After hearing about the dedication the entire Williams family has had to the sport since the very start, it's easy to see why Serena has been able to develop into the world-class athlete that she is.
Even with the support she's had, Serena's journey to the top has been fraught with difficulty. Between 2004 and 2007, recurring injuries in her ankles and knees would take a serious toll on her tennis career, leading to her dropping from no. 1 in the world to no. 95.
But this didn't slow Serena down, and over the course of the next few years she'd build her way back up through the sport, winning her 10th Grand Slam and returning to no. 1.
Serena's story is one of hardship, perseverance, and a lifelong dedication to tennis, so there's definitely a lot that any aspiring tennis pro can learn from her.
And if you haven't seen the trailer for her MasterClass, you can check it out here:
About MasterClass
MasterClass is an online learning platform that offers courses from world-class experts in a variety of subjects.
The site has over 100 celebrity-taught courses available right now, featuring names like Simone Biles, Steph Curry, Tony Hawk and many more.
Having taken a number of MasterClass courses myself, I can report that many are fantastic, and give you great understanding into their chosen subjects. That said, some are better than others, and it's important to do your research beforehand to make sure the course you're choosing is the right one for you.
For more detail on MasterClass check out our MasterClass review and best Masterclass.
Inside Serena Williams MasterClass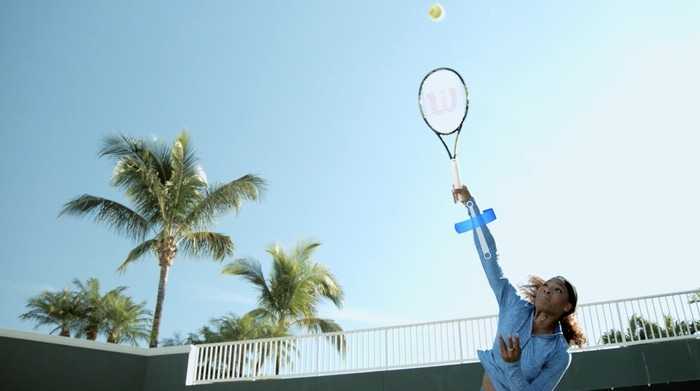 The Serena Williams MasterClass consists of:
10 video lessons totalling 2 hours of run time (average video length is about 12 minutes)
13 page workbook covering step-by-step how to practice and master the serve
The Serena Williams MasterClass is built around a conversational format. Serena discusses various aspects of her training in a free form manner, often citing particular training exercises she enjoys and sharing nuggets of wisdom passed down to her from former colleagues and coaches.
For some lessons this really works, illuminating what makes Serena tick as a player and former champion. However, it can also make some classes feel quite unstructured and improvised, which may turn off viewers hoping for a more comprehensive analysis of tennis technique.
For the purposes of this review I've broken down the lessons into 3 broad categories: racket technique, court technique, and game psychology, and I'll review the content of those groups separately to give you a sense of what the course is about.
Lessons 2, 3, 10: Racket technique
In this section you'll learn:
The importance of a good groundstroke
Groundstroke footwork
Practicing backhand and forehand shots
Body mechanics of the serve
Practice drills to take your serve to the next level
The first couple lessons of the course are focused on basic, fundamental racket techniques.
Throughout these lessons Serena gives form pointers on groundstrokes and the serve, and suggests a few training drills for practicing the technique.
Going in, the first thing I noticed was the structure of these lessons: rather than giving an in-depth tutorial on these techniques, the lessons are structured more as conversations with Serena, where she'll discuss the technique in an informal manner.
For beginners, this may be a bit off-putting and if you're not familiar with tennis terminology it's easy to get lost in the jargon.
However, if you're an intermediate/advanced player, this structure may suit your needs much better, as it dispenses with a lot of the basic information seasoned tennis players will already know and lets Serena talk about the finer details of tennis form that other courses would often not have time to talk about.
The serve lesson on the other hand is much more beginner-oriented, giving a thorough run-down of the technique and all the important body mechanics that make it work. It's a great lesson, it's just a shame it's put right at the end of the course, when arguably it should really be the first thing the viewer watches.
Groundstrokes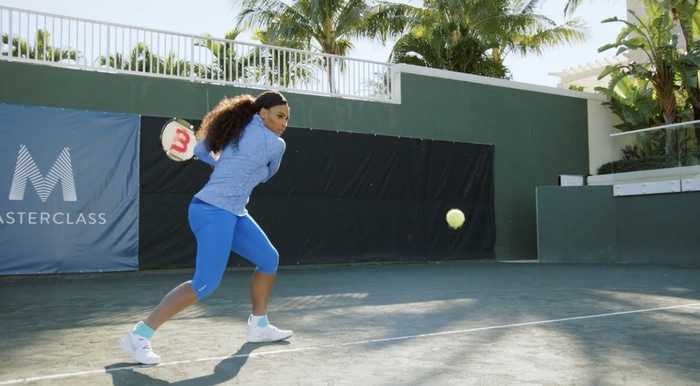 The first couple of lessons focus on the groundstroke, one of the most essential techniques in tennis.
You'll learn the important form points to give a powerful and accurate groundstroke, along with some practice drills to help improve yours.
The serve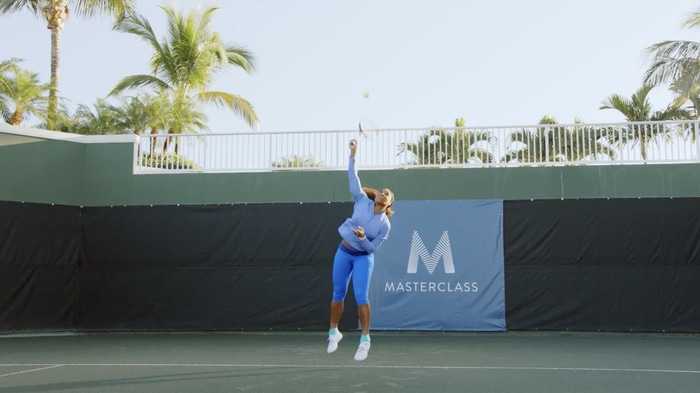 The other lesson in this category focuses on the serve and how to master it.
Serena will run you through the whole technique step by step, then suggest some ways to practice it.
Lessons 4, 6: Court technique
In this section you'll learn:
The different types of lobs and when to use them
Approach shots
How to set up winning shots
How to read your opponents game and pick the right shot
These next lessons are focused on court technique, how to cover the court and set up winning shots against your opponent.
They're less focused on specific techniques, and more on tips and strategies on how to outplay certain opponents in different game scenarios.
The lob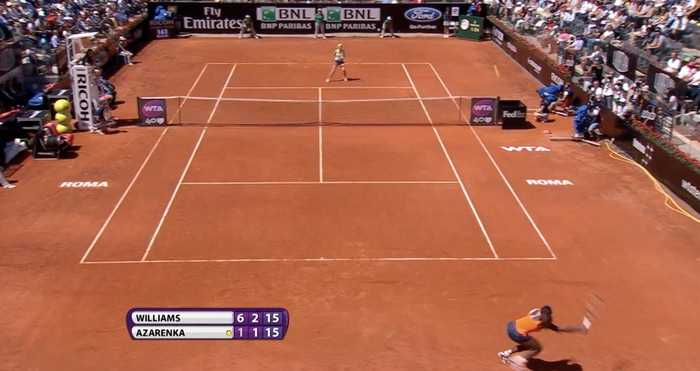 In the first lesson Serena covers the different types of 'lobs' powerful, unpredictable shots that are used to throw your opponent off and/or give you time to reposition yourself in the match.
Approach shots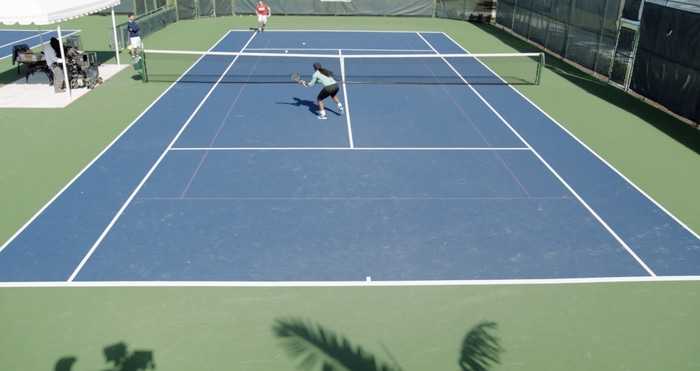 The second lesson focuses on more advanced "approach shots", close quarters shots you can use to catch your opponents out and score.
Lessons 5, 7, 8, 9: Tennis psychology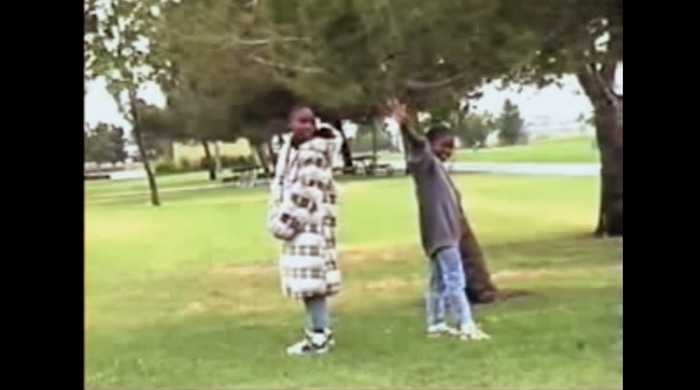 In this section you'll learn:
How Serena structures her training camps
Staying motivated during training
How to keep cool during a losing match
Avoiding burnout as an athlete
This final section covers Serena's approach to the mental game of tennis, in training and on the court.
This section takes a fully conversational format, moving away from the court and into a plush interview room, and even bringing in some old footage of Serena training as a child.
For me, these were far and away the best part of the course. The conversational format really shines as Serena is given the opportunity to cut loose and talk about the topic freely.
It gives you a sense of who she is as an athlete, and even some inside info on some of her most famous matches.
Furthermore, the lessons here go well beyond sport. Serena's approaches to motivation can be applied in so many aspects of life, from sport and hobbies to careers. There's definitely a lot of valuable information here, no matter who you are.
What I liked about the Serena Williams MasterClass
Learn from the best:
It goes without saying that the main draw of this course is the chance to learn from a tennis legend like Serena Williams, and in that respect this course really delivers.
The course is far from a generic tennis course with a Serena Williams' voiceover; instead, it feels like in an intimate conversation as we get an insight into her training tricks and habits that other courses wouldn't put the time into covering.
When Serena talks about footwork for tennis, she doesn't just give a dry explanation of some boring footwork drills, she talks about how she's inspired by Muhammad Ali's footwork, how she practices dance to get her feet moving quicker, details you just can't find anywhere else.
If you came into this course because you liked Serena Williams, the content is a goldmine for any fan.
Lessons learned outside tennis:
As I said before, Serena gets the opportunity to talk about more unconventional tennis training methods like dance and boxing, and this gives the course a very inspirational quality.
The course gives suggestions and ideas that make you question if there's things you can be doing differently in your own practice, and set you on a path to adding in more outside the box training methods.
As a sports person myself I know the horror of getting caught in a boring practice routine, so being given some ideas to liven up training is something I greatly appreciate.
What could be improved
Loosely structured:
Whilst the conversational format adds a lot to the course, it unfortunately brings with it a couple of downsides.
Some techniques, like the serve in particular, are given a huge amount of attention and full technique breakdown, whereas the groundstroke feels a little glossed over.
Starting the course there's no explanation of what a groundstroke is, which isn't an issue for more experienced folk looking to up their game, but may be a little intimidating for beginners to the sport.
The serve, on the other hand, is given a thorough tutorial that breaks down the entire movement step by step, and which feels much more beginner-focused.
The course has a lot of great information to offer, but the organization of that information can feel a bit haphazard at times. Which is a shame because Serena has so many great nuggets of wisdom to offer tennis players who take the course, it just needs to be presented in a slightly more user-friendly way.
A fairly short course:
The course isn't short by any means, but at 2 hours long, it's definitely shorter than some other courses on MasterClass.
Don't get me wrong, quality always comes before quantity, but it seems odd that there isn't more technique being covered. Of the 10 lessons (9 when you take away the course introduction) 4 focus entirely on the mental game, and don't take place anywhere near a tennis court.
No disrespect to those lessons, they give a lot of good information and I enjoyed them, but I feel like if the serve can be given its own dedicated lesson, a couple more lessons covering things like basic forehand and backhand technique and how to move on the court could be included.
Who is the course for?
When I started writing this review, this was one of the questions that I had the most trouble with.
The course can feel like it's not quite sure who it's for at times, with some lessons feeling inaccessible for beginners, and some being a bit too basic for veterans.
Having had time to think about it, I think the best way to look at this course is as a collection of ideas. If you're a beginner then you can pull from the more basic lessons, and if you're a veteran the more advanced lessons may interest you.
In my opinion the course is best suited to:
Players looking for ways to spice up their training
Tennis newbies looking to improve their basic techniques
Fans of Serena who want to learn more about how she trains
How much does the Serena Williams MasterClass cost?
MasterClass pricing might have changed since this review was written, so for the latest pricing info please check here.
At time of writing, a MasterClass subscription costs $180 per year, or around $15 a month. With the subscription, you have access to all 150+ courses on MasterClass.
The great thing about this offering is that the more classes you take, the less the effective cost per class is. For example, if you're able to find at least 4-6 classes you like, it means you're effectively paying $30-$45 per course. ($180 / 6 classes = $30).
Bearing in mind that these classes are taught by world experts the value is second to none. What's more, MasterClass also offers a 30 day refund if you're unhappy with your purchase.
For a full explanation of MasterClass pricing and how you can maximize value on the platform check out our MasterClass cost article.
You can also purchase MasterClass as a gift.
However, arguably the best value is with the All-Access pass, especially considering MasterClass has a number of very complementary courses to this one.
Alternatives to the Serena Williams MasterClass
MasterClass:
If you're staying within the MasterClass sphere, there's plenty of other sport-related courses to check out.
Currently the Serena Williams MasterClass is the only tennis-related course, but if you're interested in learning the ropes in some other sports, the site offers instruction from names like Lewis Hamilton, Simone Biles, Tony Hawk, Alex Honnold & Tommy Caldwell, Steph Curry, and so many more.
I can personally recommend Steph Curry's course on basketball shooting, which is a great instructional course on basketball fundamentals, you can find my Steph Curry MasterClass review here.
The Skills:
The Skills is a brand new online learning platform that provides online courses taught by sporting greats and qualified exercise coaches.
Unlike MasterClass, The Skills specializes in sport-based courses, and currently offers instructional courses in sports like soccer, football, swimming, etc. as well as more general wellness courses covering topics like mobility, confidence and motivation.
Currently, The Skills boasts names like Michael Phelps, Megan Rapinoe, Larry Fitzgerald and Shaun White, with more being added all the time.
YouTube:
If you need something for free, YouTube is always a safe bet. There are dozens of videos on YouTube teaching tennis technique.
Keep in mind though, the strength of YouTube is when you know exactly what you're looking for. YouTube doesn't offer any of the curation that a site like MasterClass does when designing a course syllabus, and if you're a beginner it can be particularly challenging to know what to punch into the search bar.
However, if you're set on going down the YouTube route, there's a great video by tennis coach Nikola Aracic on the forehand, backhand and serve.
Udemy:
Udemy offers an online tennis course called 'Tennis 101', taught by Adrian Gonzalez, a former #1 varsity player for Ignatius College Preparatory.
It has 4.9/5 stars on their site and based on their website, seems to be based around teaching basic tennis techniques such as the volley, serve, backhand and forehand. It currently costs $40 though Udemy often has sales.
Having not taken the course I can't speak to its quality, but if you're interested specifically in learning the fundamental tennis techniques, it might be one to investigate.
And on the off chance that you might be considering learning a martial art online, check out our article: Can you really learn Martial Arts online first!
What others have said about the Serena Williams MasterClass
Having scanned various chat forums and sites like reddit for the lowdown on what people think of the course, it has to be said that not many people seem to be talking about it.
However, what I have found seems very positive, one reddit commenter writes:
"The Serena Williams masterclass is absolutely amazing and I loved every minute!!". 
It must be said though there are a surprising number of comments, seemingly from people who have never taken the course, who are happy to disavow it on the basis that they don't like Serena Williams:
"I'm gonna teach you how to make a scene when you don't win and make your opponent as uncomfortable as possible".
This is the sort of thing people interested in the course need to be aware of if they're straying into social media comments to get opinions about it.
It's easy for people who've never taken the course to leave a needlessly negative comment because they've decided they "don't like the person", and it's important if you are interested in the course to source out informed reviews as opposed to random commenters.
How unique is the course content?
This is one of the major strengths of this course, there's no one else who trains quite like Serena!
There's certainly other places you can go to learn about the serve, but if you're interested in Serena's specific training practices and approach to tennis, this is the place to learn about it.
When the course goes into technique training mode, the uniqueness factor does drop. A lot of the technique instruction is info you can find elsewhere. However, in my opinion, that's not really what you should be coming to this course for. The selling point of this course is that it's a look into how Serena Williams teaches tennis. And in that sense, there's no other course like it.
What you'll need
The requirements from this course are very minimal, so as long as you have basic tennis gear, you should be set.
Make sure you've got:
A tennis racket
A tennis ball (or a few if you don't want to keep running after them)
A tennis court
A training partner
Is the Serena Williams MasterClass worth it?
Overall, I'd stand by the fact that this course is worth checking out, it's just important you know what to expect.
The lessons can feel a bit unstructured sometimes; and the course structure can be a bit confusing, but there's some real gold in here if you go digging.
The course offers you a unique perspective on what makes Serena Williams' tennis great, and there's no other course online right now that can claim to do that.
The in depth instruction on the serve, with form pointers from one of the best living tennis players on the planet, is reason enough to give it a go.
Plus, with dozens of other fantastic courses on MasterClass, including courses by other sporting greats like Stephen Curry and Simone Biles, there's plenty to check out on the platform. And with a 30-day money back guarantee, what've you got to lose?
Frequently asked questions
How much does the Serena Williams MasterClass cost?
A MasterClass all-access-pass costs $180 a year ($15 a month). This gives you access to Serena's class, alongside 150+ other courses.
How long is Serena Williams's MasterClass?
Serena Williams' MasterClass is 2 hours long, broken up into 10 videos.
Can you get Serena Williams's MasterClass for free?
Unfortunately you can't get the Serena Williams MasterClass for free. But MasterClass has a range of purchasing options and offers refunds if you're not happy.
Can I get a refund if I don't like the Serena Williams MasterClass?
Yes, MasterClass operates a 30 day refund policy if you purchase directly through them. If you purchase through other providers, their returns policy may apply.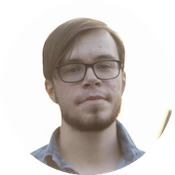 Finn is a post-graduate student at King's College London. He has an undergraduate degree in Sport Science and is currently studying for his masters in physiology. In his spare time he's a keen martial artist and musician.