Stephen Curry is without a doubt, one of the greatest basketball players in the NBA. He's a 7x NBA all star, 2x MVP, and has revolutionized the sport with his legendary 3-point shot.
I personally remember my excitement as a sport science college student, watching Steph in the 2018 NBA finals blitz through the opposition for a 4-0 victory.
So when I heard he was going to be presenting a MasterClass on shooting, ball handling, and scoring, I was stoked to give it a try.
Having now completed it, I've got a lot of thoughts on why it might be one of the best online basketball courses out there, but also why it might not be for everyone.
So in this Steph Curry MasterClass review, I'll be going through every aspect of the course, from the course structure to the uniqueness of the content to help you decide if it's right for you.
However, if you're short on time, here's an abridged version:
.
Quick summary
You will learn:
Basketball fundamentals and some advanced tips for core techniques
Effective drills for each of these techniques to help develop a daily practice routine
How to apply these drills and techniques in a live game.
How to build your confidence as a basketball player and deal with performance pressure
The importance of film study and why you should do it
Pros
High-quality instruction on basketball technique, with great attention to detail
Learn personal tricks and drills Stephen Curry used to become one of the best players of all time
Film study of Curry's games with commentary from the man himself
Well-designed workbook with detailed workouts and practice routines
Cons
Some lessons may be less useful for more advanced players
Less focus on partner drills and team play
Length of course: 3 hours and 41 minutes, consisting of 17 video lessons
Best for: Beginner/intermediate basketball players who want to up their shooting skills and learn solid fundamental techniques. Particularly players who want to learn how to develop an effective training routine.
Overall: A fantastic, highly technical course that showcases a number of essential basketball techniques and how to train them. The attention to detail is brilliant, with great explanations of the biomechanics of the techniques, and common mistakes and how to avoid them. The training routines have a great learning curve and can be implemented into your practice straight away. Whilst some of the information might be a bit basic for more advanced basketball players, the course is a fantastic resource for people getting into the game, and intermediate players who want to improve their skills. Easily one of the best courses I've taken to date.
This Stephen Curry MasterClass review will cover:
About Steph Curry and MasterClass
A sneak peek at the content
What I liked about the course
What could be improved
Who the course is for
How much the course costs
What are the alternatives?
How unique is the content?
And finally, is it worth it?
About Stephen Curry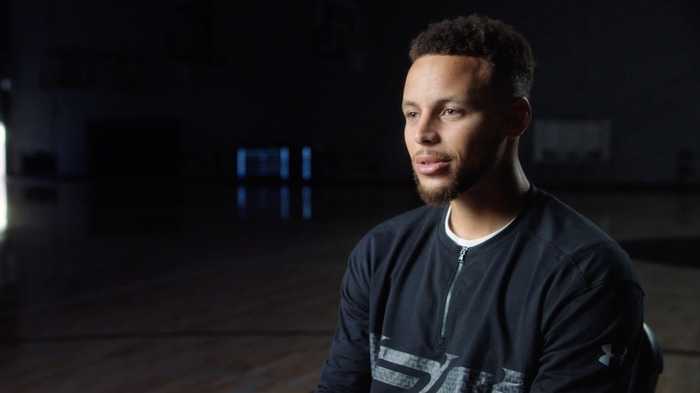 In the world of basketball, there are few names more talked about right now than point guard for the Golden State Warriors, Stephen "Steph" Curry.
Throughout his career, Steph has showcased his terrifying skill as a shooter every time he's stepped onto the court.
At time of writing, his accolades include being a 7x NBA all-star, a 2x NBA MVP and winning 3 championships whilst playing with the Golden State Warriors.
At just 33 years old, it's clear we have a lot more to see from this sporting virtuoso.
Aside from his achievements, what puts Stephen Curry above many other players is the influence he's had on modern basketball. Curry fans will know he's credited with revolutionizing the game with his use of the three-point shot. His ability to make 3-pointers consistently has given him a huge edge over many other point guards, and has inspired many other players to improve this previously underused shot.
We haven't even mentioned how multiple NBA superstars like Steve Nash and Dana Barros have named him the greatest shooter in basketball history – but I've gushed about Steph enough. What's important for you to know is that he's a shockingly talented player and there's no one better to give you a MasterClass on basketball shooting.
And if you haven't checked out the trailer for this MasterClass, I recommend you do:
About MasterClass
MasterClass is an online learning platform that offers courses from world-class experts in a variety of subjects.
The site has over 150 celebrity-taught courses available right now, featuring sporting legends like Simone Biles, Wayne Gretzky, Lewis Hamilton and many more.
Having taken a number of MasterClass courses myself, I can report that many are fantastic, and give you a great insight into their chosen subjects.
That being said, some are better than others, and it's important to do your research beforehand to make sure the course you're choosing is the right one for you.
If you want more details on MasterClass and some of its most popular classes, check out our Masterclass review and best MasterClass article.
Inside Steph Curry's MasterClass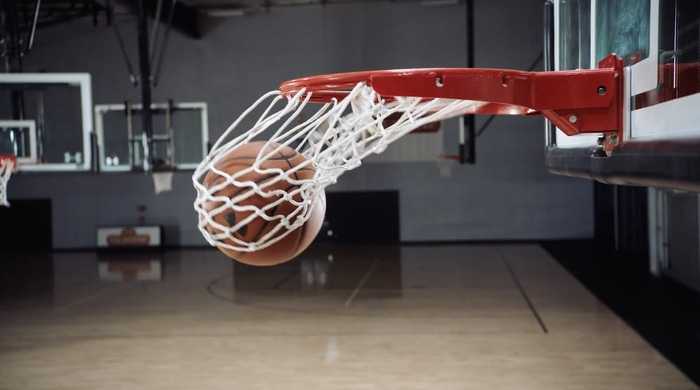 Stephen Curry's MasterClass consists of:
17 video lessons totalling at 3 hours and 41 minutes of run time (average video length is about 10 minutes)
54 page workbook filled with step by step techniques, drills, and practice routines with accompanying diagrams
The overall format of the course is as follows: Steph takes a technique e.g. dribbling, demonstrates it and outlines all the important technique points, gives some practice routines relevant to that technique, then shows a film study of him performing it in a live game to show how it can be implemented into your game.
This format is applied to 3 major topics: shooting, ball-handling, and shot setup, with a couple of extra lessons thrown in about mindset and motivation.
For the purposes of this review, I'll break down the content into those groups to give you a sense of what the course covers.
Lessons 2-4: Shooting form and practice
The first few lessons of the course are focussed around developing solid, fundamental shooting form.
The lesson structure here sets a precedent for how all the techniques in the course are going to be taught:
Steph demonstrates the movement himself, breaks the important form points, then suggests some accompanying practice drills to help you train the movement.
Finally, you get to see Steph carrying out the technique in a live game, with some commentary from the man himself explaining how he was able to implement it.
Having coached sports technique myself, I was really impressed with the teaching structure. Information never felt like it was being dumped on me, and the progressions between techniques felt natural and gave a great learning curve to the course.
Also, Steph makes a great speaker and has a clear passion for the sport and dedication to technique, making a lot of his deep dives during the film study really engaging.
In this section you'll learn:
The basic shooting start position
Shooting form and mechanics
Why these mechanics are important
Common mistakes to avoid
Transitioning from a catch into the shooting position
Drills to practice these techniques
The shot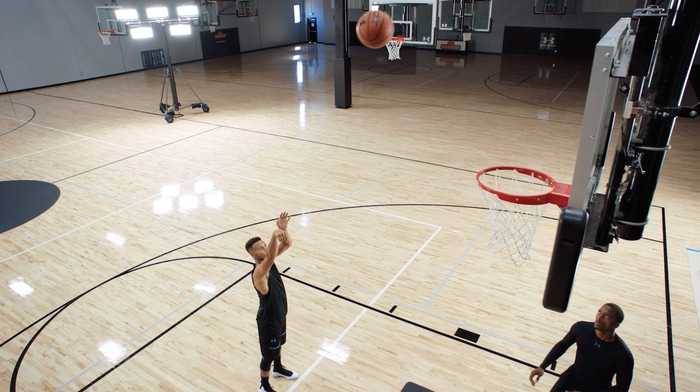 This is the main focus of the section, and arguably the most important technique of the whole course, everything after this is focussed on setting you up to get into your shot position and throw.
You'll learn the basic form of the shooting position, and along with how to identify common mistakes,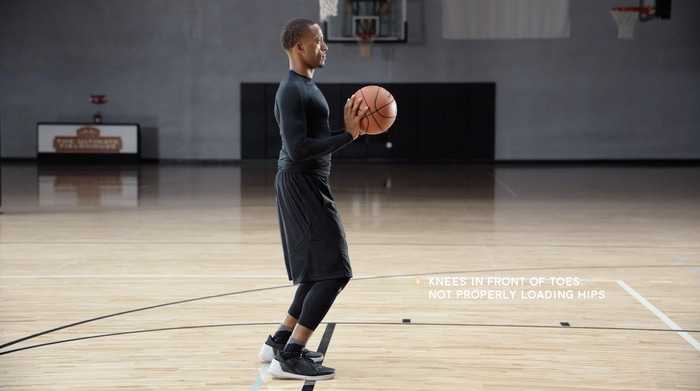 Before building up the next progression: shooting off the catch.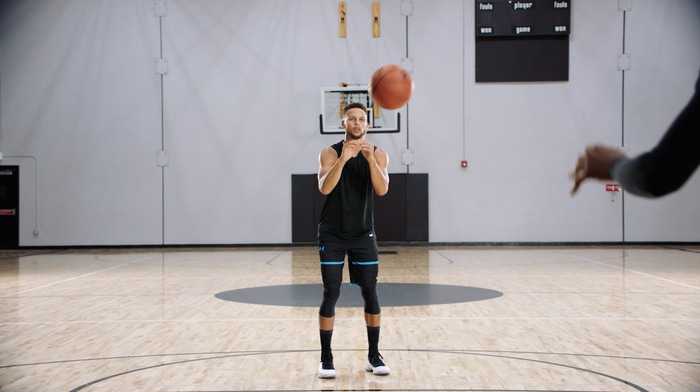 Lessons 5, 6, 7, 8, 12: Ball handling and dribbling
The next block of sessions are focussed on the other most fundamental skill of basketball, dribbling and ball handling.
This section follows the same structure as the first, but with increasing complexity. Here Steph introduces a number of basic ball handling and dribbling techniques, then shows you how to combine them to create more advanced combos. The practice routines provided give progressions on how to gradually increase the complexity of your combos to ensure the info isn't too overwhelming.
As the techniques are more complicated, more time is also given over to film reviews: at the end of a technique-heavy lesson, you'll see a review section where Steph and some other players demonstrate the techniques taught from a number of different angles for your own film study.
In this section you'll learn:
Basic dribbling
Dribbling crossovers
Between the legs dribbling
Transitioning to the shot pocket
Four-way pickup dribbling
Transition jumpers
Overloading drills
Daily practice routines to improve your ball handling
Dribbling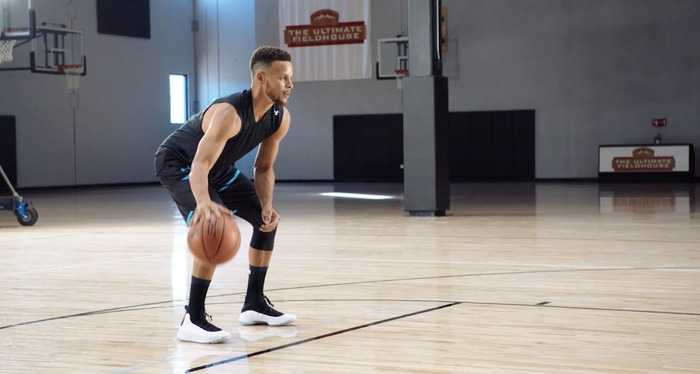 This section focuses primarily on your ball-handling skills, starting with the basic dribble, then moves onto more advanced moves like the crossover.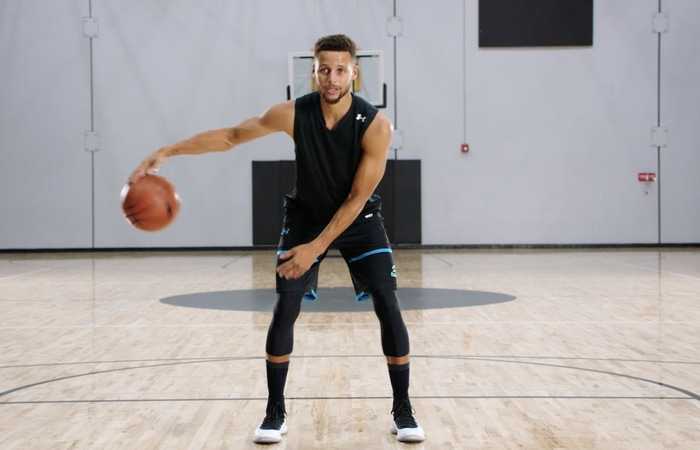 And through the legs.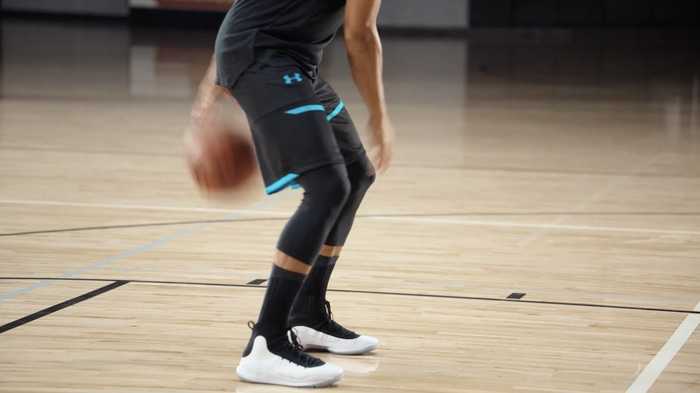 Lessons 9-15: Team play and shot setup
This section centers around team play, and how to set up shots in a live game setting. It primarily focuses on how to use ball-screens to set up your shots, with one lesson given to making space from your defender.
It's based mainly around partner drills, however chair drills are also featured in case you don't have a training buddy to hand.
In this section you'll learn:
How to make space from the defender
How to use a ball-screen
Scoring at the rim
Shooting off-screen
The curl, pop, fade and rim
Solo and partner drills to practice ball screen techniques
This is the longest section of the course and for good reason, these techniques are the bridge between being drilling on the court by yourself and being able to make plays in a live setting.
I do have a gripe with this section though; the ball-screen drills are all high quality and follow the same structure as before, but the section on creating space from the defender is a little lacking. Curry suggests a few techniques but no suggested partner drills or exercises to practice them.
So anyone watching these techniques then trying them on the court without first practicing them on a resisting opponent might be disappointed. To be fair though this is only one small part of the section, and the rest is up to par.
Rimshots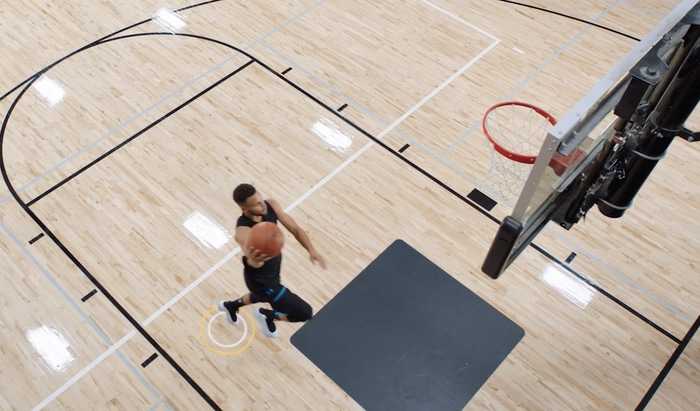 Unfortunately there's no slam dunk demonstrations, but this is definitely one of the flashier sections of the course. The focus is all about using your ball-screen (here represented by a chair) to set up different shots with techniques like the curl,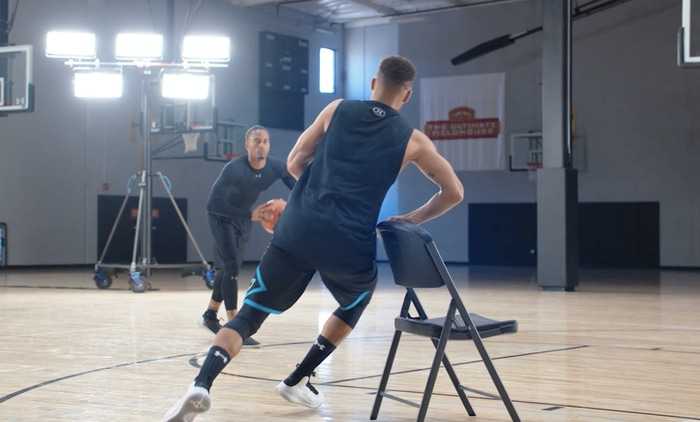 The straight line pop,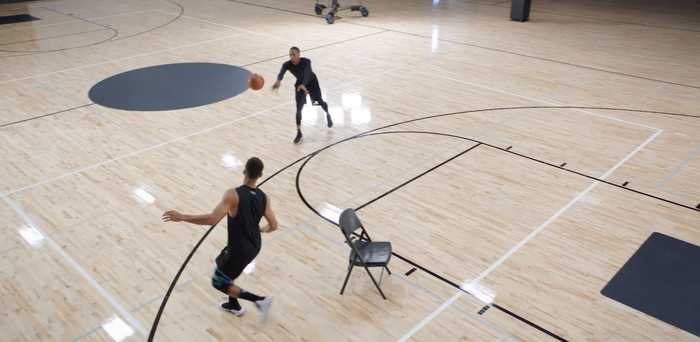 And the corner fade.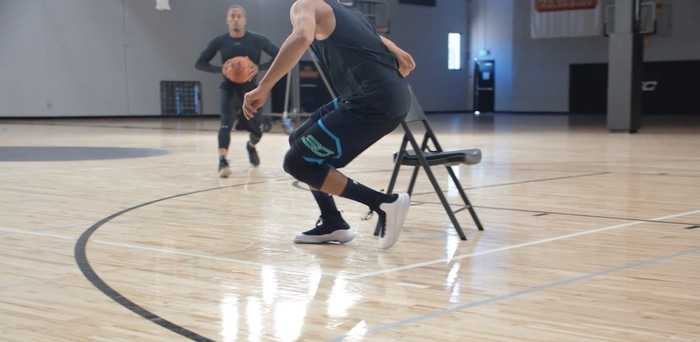 Lessons 16, 17: mindset and motivation
The course rounds out with a couple of lessons covering some points about pregame preparation and some motivational words going forward.
This section isn't particularly in depth, but it's a nice, relaxed way to finish off a very technical course, and gives a chance for Steph to talk more casually about his love for basketball.
Overall, an endearing end to a great MasterClass.
In this section you'll learn:
Mental prep for competition
How to conquer your nerves
The importance of having confidence in your technique
Why passion is important for progress
What I liked about the Stephen Curry MasterClass
High quality technical instruction:
Having studied sport and exercise science and knowing the pain of explaining exercise technique to beginners, this was a big one for me.
It's definitely possible to learn good technique from an online course, but it requires the right approach and good attention to detail, which I'm thrilled to report this MasterClass delivers on.
Steph's explanation of the covered techniques is clear and concise, and the inclusion of pointing out common errors is a really nice touch. Having coached athletes myself I know how difficult it can be to train out a client's bad habits, so including this section is sure to save many students hours of potential form correction in the future.
It's also nice to see Steph explaining why techniques are performed the way they are, too often I've seen coaches bombard a client with form points without explaining the rationale behind them (believe me I've been guilty of it myself.) This often leaves a client frustrated and unsure what they're doing wrong. Steph seems to know this too, and every form point has an explanation to back it up.
Manageable structure:
What's great about the structure of this course is that all lessons link back in some way to these fundamental movements. Even as more complex combos and techniques are introduced, they're all in service of getting you to your shot position, meaning the course has a fantastic learning curve.
Once you've learnt your shot position and shooting mechanics, you understand the foundation of Curry's system, and you can start building off of the shot position to learn the other skills like dribbling and using ball-screens.
High quality workbook:
I have experienced some courses on MasterClass where the workbook feels like a bit of an afterthought, not so in this one.
The workbook details Curry's various suggested practice routines, and includes a number of diagrams that expand on the points Curry makes during the MasterClass, such as court diagrams that visualise some of the later rim shot techniques.
It's a well-made resource that enhances the content in the MasterClass rather than just repeating it.
What could be improved
Light on some details:
As I alluded to earlier, whilst most of the techniques are very well covered, one particular lesson –– that on creating space from the defender –– left me wanting more.
Steph showcases some good techniques, which is why it left me scratching my head as to why there were no suggested drills or practice tips like with everything else.
On one hand, it's a good sign that this is the only lesson that's like this, but it also makes it more baffling as to why this lesson came out the way it did.
Beginner focussed:
Whilst I thoroughly enjoyed this course and think it has a lot to teach, even I can admit it's not for absolutely everyone.
Most of the techniques taught in this course are very fundamental, and whilst more experienced players may still benefit from some of the more advanced form tips given, the content was definitely created with beginners in mind.
That being said, I think even intermediate players will find drills, tips or ideas they can take away from this course to improve their game, and for a beginner, this is a world-class crash course in basketball shooting.
Little info on other aspects of basketball:
This one might just be a nitpick from me. After all, you can hardly blame one of the greatest point guards in NBA history for not covering the subtle nuances of defender play.
However, given that the aim of the course is to teach practical shooting skills and application, it would've been nice if it had made some reference to the other positions in basketball. Even if just to give a perspective on how to play around them.
Who is this course for?
One of the benefits of this course is that there's content for players of all levels.
More advanced players coming into this course are bound to find a drill or form point that they can take away to improve their game.
Most of the information in the course is aimed more towards less experienced players, and this should be taken into account if you're considering starting it.
In my opinion, this MasterClass is best suited to:
New players who want to up their shooting skills
Casual players who want to improve their technique
Players who want to improve the quality of their daily practice
Anyone who wants to learn Stephen Curry's approach to improving basketball technique
How much does the Stephen Curry MasterClass cost?
At the time of writing MasterClass had three subscription offers. The cost of these (per month) is:
Individual (1 user) $10
Duo (2 users) $25
Family (6 users) $20
All are billed annually, which at first glance may seem pricey.
However, you can considerably reduce your costs by taking as many courses as possible.
With over 180 courses on the platform you're likely to find quite a few to interest you. Even if you buy an individual membership and find only one a month to interest you, this still works out to only $10 a course:
$120 (annual individual membership fee) / 12 courses = $10.
And if you join with friends or family then the cost of each course is drastically reduced. Check out our MasterClass review or MasterClass cost articles to see how.
Bearing in mind that these classes are taught by global leaders in their fields the value is unbeatable. You can pay over $100 for an online course taught by someone you've never even heard of, never mind someone like Steph Curry.
What's more, MasterClass also offers a 30 day refund if you're unhappy with your purchase.
You can also purchase MasterClass as a gift.
Alternatives to the Stephen Curry MasterClass
YouTube:
There's no shortage of basketball tutorials on YouTube, and if you need something for free, it's undoubtedly the place to go.
The main disadvantage of using YouTube is the overwhelming volume of content. If you're a beginner basketball player it may be difficult to know what you need to research, and whether the tutorials you're watching are of good quality or not.
This is really the advantage of MasterClass: in exchange for the cost you're receiving a high production value, curated program. You can view the entire curriculum from the site and instantly see everything you're going to be taught, rather than dashing between disparate videos of skeptical quality.
If you are wanting give youtube a try though, ShotMechanics has a great video on shooting form to check out:
Udemy:
Udemy also offers a basketball course called Basketball for Beginners. The course is rated 4.8/5 on their site, although that's only based on 5 reviews out of 300+ students.
The curriculum looks similar to Stephen Curry's MasterClass, covering the basics of shooting and dribbling. However, I wasn't able to verify the qualifications of the instructor, nor find much information about the course itself elsewhere online, so I wouldn't feel comfortable speaking on its quality.
It's significantly cheaper than the MasterClass course at $17 at time of writing. However, be aware the quality isn't guaranteed, and you should do your research beyond this review before considering picking it up. From what I've seen, Stephen Curry's MasterClass seems to be the best online Basketball course available.
The Skills:
The Skills is a brand new online learning platform that provides online courses taught by sporting greats and qualified exercise coaches.
Unlike MasterClass, The Skills specializes in sport-based courses, and currently offers instructional courses in sports like soccer, football, swimming, etc. as well as more general wellness courses covering topics like mobility, confidence and motivation.
Currently, The Skills boasts names like Michael Phelps, Megan Rapinoe, Larry Fitzgerald and Shaun White, with more being added all the time.
And on the off chance that you might be considering learning a martial art online, check out our article: Can you really learn Martial Arts online first!
What others say about Stephen Curry's MasterClass
As part of giving a review, it's only fair that I highlight the opinions of some previous purchasers of the course.
In the case of this MasterClass, the reception seems to be very positive. One redditor writes:
"It's actually pretty great. Steph says a lot of useful things like creating space and describing game situations. I would give it a 10/10". 
The MasterClass community also had some nice things to say about the course:
"I didn't want to finish, I learned so much and now I am in the same journey as all of us".
If the internet response is indicative of anything, it's that most people who experienced the course and decided to comment about it came away with a positive experience. Having taken the course myself, I can happily say I'm one of them!
How unique is the course content?
This is a more complicated question than it might seem. The majority of this information is accessible on YouTube, but the uniqueness of this MasterClass lies in its organisation into a full program.
There are very few online basketball courses available right now, and I've yet to find another with such a high production quality, or one curated by a basketball superstar like Stephen Curry.
It's true that information like basketball shot mechanics aren't unique to this course, but the training regimes and suggested practices provided set this course apart from its potential competitors.
The biggest point about uniqueness in my opinion is where you live. For young players in the US who have played basketball in school, a lot of information in this course isn't going to be any different than what would be taught by a good high-school coach. However, for people like myself in the UK, where basketball is a much less popular sport, this kind of tuition is quite hard to come by.
For most people, the basic principles taught aren't going to be unique to the course, but its little touches about how Steph does it that sets this course apart.
What you'll need
The requirements for this course are pretty minimal, but to get the most out of it and do everything the course teaches, you'll need:
Two basketballs
Access to a basketball court
A tennis ball
A friend (can be substituted with a chair)
If you don't have easy access to any of these however, there's still plenty of drills you can perform with just a basketball and the ground.
Is it really worth it?
Absolutely.
Stephen Curry's MasterClass is a fantastic course with great production quality, a clear and passionate speaker, and a lot of great knowledge to give. From the moment it started to the moment it finished, I was always excited to see what I was going to learn next.
For the beginner, intermediate, or complete newbie, this course has so much to teach you about a beautiful sport.
Plus if you get the all-access pass, you'll have this and so many other fantastic courses to pick from. Including from other sporting greats like Wayne Gretzky, Simone Biles and Alex Honnold & Tommy Caldwell. And with a 30-day refund policy, what've you got to lose?
Frequently asked questions
How much does the Stephen Curry MasterClass cost?
An individual MasterClass all-access-pass costs $120 a year ($10 a month). This gives you access to Steph Curry's class, alongside 180+ other courses.
How long is Stephen Curry's MasterClass?
Stephen Curry's MasterClass is 3 hours and 41 minutes long, broken up into 17 videos.
Can you get Stephen Curry's MasterClass for free?
Unfortunately you can't get the Stephen Curry MasterClass for free. But MasterClass allows you to sample it for free and offers a range of purchasing options and refunds if you're not happy.
Can I get a refund if I don't like the Stephen Curry MasterClass?
Yes, MasterClass operates a 30 day refund policy if you purchase directly through them. If you purchase through other providers, their returns policy may apply.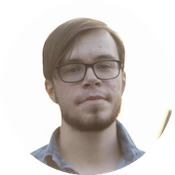 Finn is a post-graduate student at King's College London. He has an undergraduate degree in Sport Science and is currently studying for his masters in physiology. In his spare time he's a keen martial artist and musician.