Wondering what YesChef is, how it works, and whether it's worth paying for?
Then this comprehensive and balanced YesChef review is here for you.
I've completed several classes on YesChef and made some of the recipes. Plus I've taken many other cooking courses from different providers so can compare and contrast it with what else is on offer.
In this YesChef review I'll be covering all the information you need to know and sharing my personal experience to help you decide if this is the right place for you to elevate your cooking to the next level.
So let's get started!
If you're short on time then here are the highlights:
.
Quick Summary
Pros
Teaching from globally famous chefs
Huge number and range of recipes
Actionable tips and advice
Well-structured content
Cinematic quality lessons
Affordable specialist platform
A full documentary story for each chef
Easy video navigation so you can find the step you're looking for
Cons
Would benefit from more consistency in teaching style
No accompanying workbook or printable format for recipes (though this is coming)
Some hard to source ingredients
Best for: those who are serious about improving their culinary skills, want to learn from world renowned chefs, and enjoy cooking a variety of different food. There is enough content to benefit beginners to advanced levels.
Cost: Check latest price here.
Overall: YesChef provides a unique opportunity to learn from some of the world's best chefs on a platform that is 100% focused on cooking. While it's not without its flaws, the calibre of the chefs, the number of recipes, and the tips and tricks included made this well worth the investment for me. I noticed a big improvement in my own cooking as a result of taking this course — and had a lot of fun along the way!
Now for my more detailed review, here's what I'll be covering:
What is YesChef & How does YesChef work?
Who are the YesChef chefs?
What makes YesChef different to its competitors?
What I liked about YesChef and what I thought could be improved
Who is YesChef for & how much does YesChef cost?
Can I get a refund if I don't like YesChef?
What is a YesChef class like (3 mini reviews)
Can I buy YesChef as a gift?
What are the alternatives to YesChef?
Verdict: Is YesChef worth it?
FAQs
So, first the basics:
What is YesChef?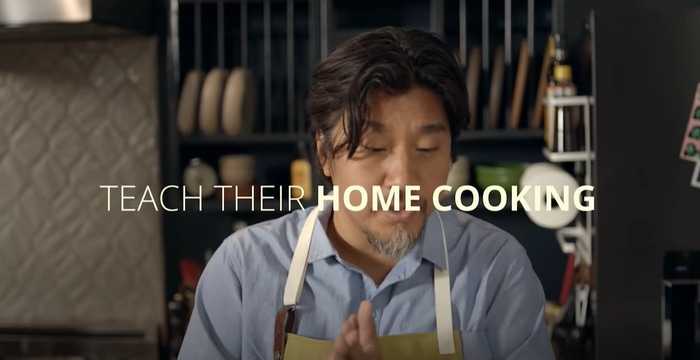 YesChef (YesChef.me) is an e-learning platform dedicated entirely to cooking content.
The idea is that anyone anywhere can learn from the world's best chefs from the comfort of their own home.
YesChef carefully curates top chefs and provides an opportunity for them to share what they know.
Classes themselves are beautifully shot, very hands on, and cover an abundance of recipes from all over the world.
Each chef's journey into cooking is told through an additional documentary style video lasting around 45 minutes.
How does YesChef work?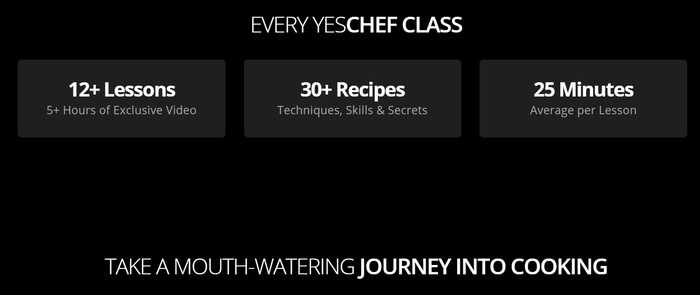 You pay a membership fee to join (check the latest price here) and this gives you access to all of the classes on the platform.
Classes are self paced, so you can complete them in your own time. And you can view them on the go, on your mobile or tablet. Plus you can watch them as often as you want and come back whenever you like.
Each chef has a class lasting 5-6 hours which is divided into:
A 45-60 minute documentary story profiling that chef
12+ lessons averaging around 25 minutes, each a guided step by step experience
30+ recipes
The recipes embody each chef's signature cuisine, techniques and influences. Typically the food you learn to cook is what the chefs themselves serve to friends and family at home.
When you start a class you see an overview of a chef's offering together with a breakdown of each video and its runtime.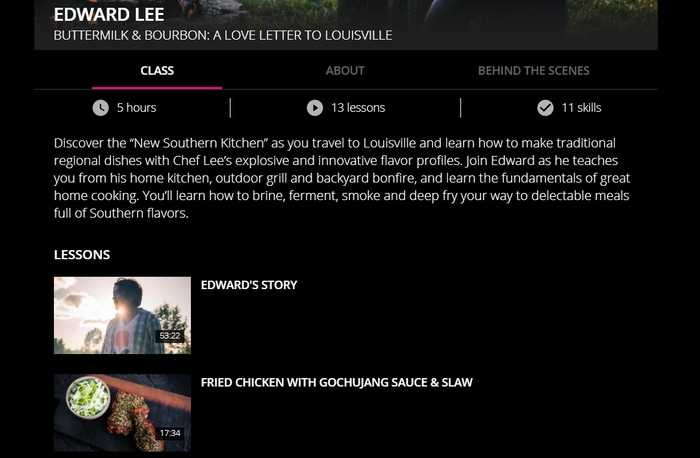 A particularly great feature of the platform is that during each lesson, there's a sidebar with additional content making it easy to follow along. The tabs include:
Overview – a summary of the dish and what you'll learn in the lesson
Recipe – a numbered list of steps to follow (ie: the method)
Ingredients – along with measurements
Feedback – an opportunity for you to express an opinion, share a success or offer suggestions
Using the usual video controls you can also watch in full screen, as well as altering playback speed and adding subtitles.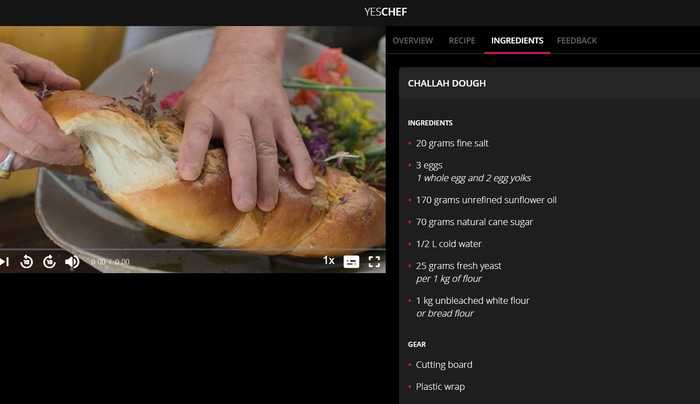 So the experience can either be work along or watch and learn.
Clear video navigation makes it quick and easy to find the step you are looking for:
Who are the YesChef chefs?

There's an impressive array of award winning chefs on the platform with more being continually added.
They include:
Edward Lee: Four times James Beard award winner and owner of four restaurants which blend the flavors of his Korean heritage with those of the Southern US
Nancy Silverton: Five times James Beard recipient and Michelin starred Silverton shares is famed for her artisan baking and traditional Italian cooking
Dario Cecchini: Internationally renowned 8th generation Italian butcher who can expertly cook any cut of meat, no matter how lowly
Erez Komarovsky: Known as the godfather of modern Israeli cuisine
Francis Mallman: South America's most famous chef and pioneer of open fire cooking.
And at least eight more in the pipeline (check available classes here).
The chefs cover a range of cuisines and styles from all four corners of the globe. And the recipes they share have been carefully curated to best sum up their unique influences and talents.
What makes YesChef different to competitors
There are five key things that differentiate YesChef from the competition:
Exclusive focus on cooking: unlike other learning platforms, YesChef is 100% dedicated to cooking. This means it focuses exclusively on teaching this single skill in the best possible way for the best possible results
Chefs at the top of their game: James Beard award winners and Michelin starred chefs with global recognition
Structured for optimal learning: each and every chef has 5+ hours of content with 30+ recipes included
Production quality: high production values and immersive style make it a compelling experience
Story-driven: offering a cinematic experience that inspires as much as it teaches
What I like about YesChef
Huge number and range of recipes
YesChef is carefully curated to cover a wide range of flavors and traditions from all over the world.
With each class offering more than 30 recipes and 5 hours of exclusive content, there's a plethora of secrets, tips, techniques and recipes to choose from.
These include everything from southern fried chicken with a Korean inspired sauce, to a selection of Italian Contorini and an Israeli breakfast with a twist. And with content for more international chefs in the pipeline, the variety is set to continue to grow.
The lessons all take place in the chef's own kitchen (or yard in the case of barbecue!) and feature dishes that the chefs themselves serve to family and friends.
Typically they are not over complex and rely on the clever combination of good ingredients so they're great for cooking at home.
Great tips and advice
There are lots of practical actionable tips that will really add to your cooking toolbox.
Most of the chefs also teach or mentor students. So they're great at clearly describing and demonstrating what to do, what not to do, and more importantly WHY.
Here we are, one minute into an Edward Lee recipe and he's already explaining why he's using one particular type of ingredient over another. Before the next minute is up, he's already explained two more crucial decisions that make this recipe a success.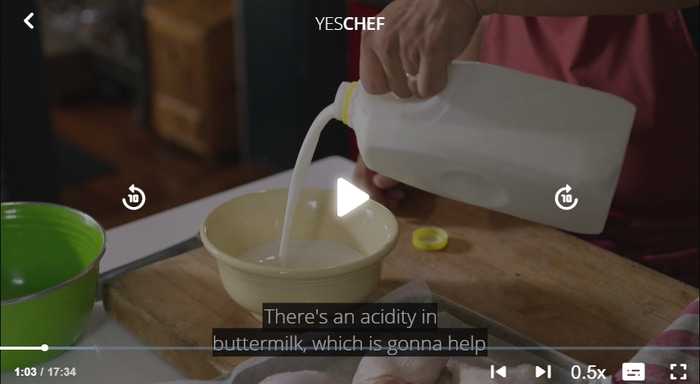 And all three tips are transferable to other culinary situations.
Well-structured content
The documentary lesson breaks up the content and adds a new dimension to the cooking experience. It's fascinating to learn the different influences and experiences of each chef and discover the origins of their unique cooking styles.
It's also great that each chef has broadly the same air time and format for their class. This means you know in advance of joining the platform that you can expect at least 5 hours and 30 recipes from every chef.
I've taken other cooking classes and have been disappointed that the classes vary so much in terms of time and content, even if I've watched them on the same platform.
Cinematic quality video lessons
In all respects – sound, camerawork and lighting – the production quality of the documentary stories and lessons is great.
The videos are shot in high definition and cleverly edited. If you have experienced other online courses, or used YouTube, you'll know that quality can and does vary. That's not a problem with YesChef.
I particularly liked the way you could choose how to view the lessons in full screen, or alongside overviews, instructions or ingredient lists.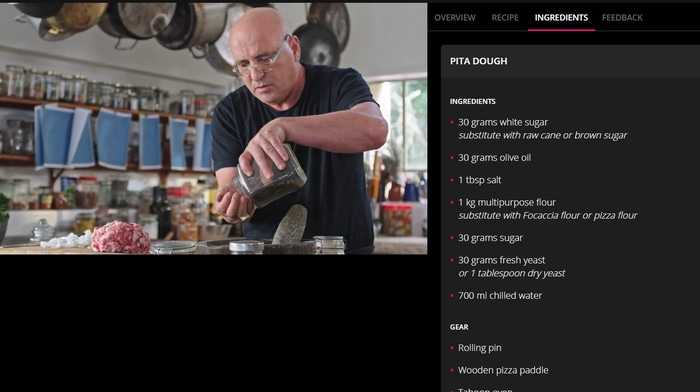 Teaching from globally famous chefs
The roll call on YesChef is impressive. All the chefs are globally celebrated and many are in receipt of prestigious Michelin and/or James Beards awards.
Most are also teachers and mentors so are good at sharing their tricks and secrets in the clearest and most helpful way.
The point is that you are learning from chefs that are at the top of their game and there are few alternatives to be able to learn from chefs of this calibre.
An affordable, specialist platform
By focussing on a single skill, cooking, YesChef has committed itself to staying on top of this area of expertise. This is great news for those who join the platform.
And the price is comparatively reasonable compared to online courses from other providers.
Easy video navigation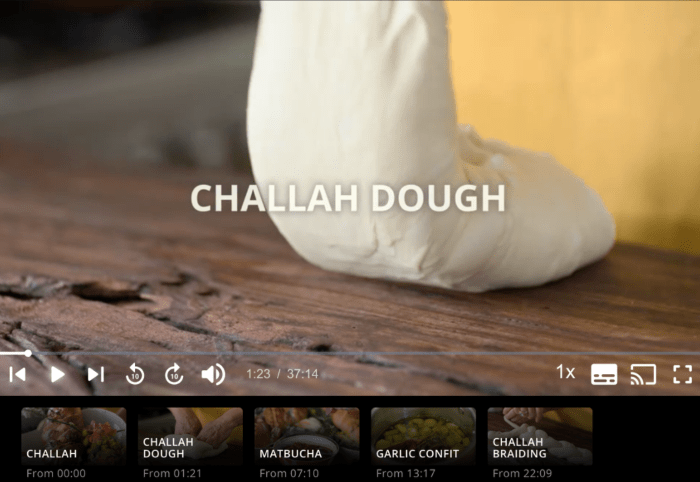 This is a newly added feature on the platform which makes it easy to find the exact step you are looking for.
It also shows a commitment to continuous improvement on the platform.
What I think could be improved
More consistency between the classes
Whatever platform you choose, there will always be some classes that are better than others. Plus different classes and styles will appeal to different people.
My preference is to have the chef really speak to me through the camera lens and explain what they're doing – and why.
I don't always enjoy only being a fly on the wall.
So I struggled a little with the Nancy Silverton class because at times I felt I was just that.
It's a beautifully produced class but the narrative for her cooking was sometimes missing, or she was talking to someone else and not to the screen.
By comparison, Edward Lee's class was much more in depth, easier to follow, and full of transferable takeaways.
That being said, I did follow along at home and make five of Nancy's dishes and they were truly delicious (see my review below). But her delivery did make me think a less experienced chef would struggle a little.
My advice to YesChef is to have more discipline with the chefs when it comes to explaining themselves.
My advice to you as a potential customer is to try lots of classes to find those that work for you. If you buy YesChef don't be quick to judge the whole platform based on only a couple of lessons.
New content slow to come out
There's a lot of content on YesChef already.
That being said, to date YesChef has been a little slow at adding new content to the platform.
Given that YesChef is still a fairly new platform and the quality of the content they produce is so high, this is understandable.
Plus YesChef has plans to consistently upload new content more frequently with several new chefs already in production.
This means as time goes by, you'll get even greater value from the platform.
No accompanying workbook or printable format recipes
With each lesson you get the opportunity to view the recipe and the ingredients for the particular dish you're cooking.
At the time of writing, there was no easy way to print or download this information so that you can easily refer back to it. However, this is coming (and may already be in place as you read this).
This is great as, from my experience, of reviewing other online cooking classes this can be a really helpful, if not essential, feature.
Some hard to source ingredients
For the overwhelming majority of the recipes I was easily able to find the relevant ingredients.
However, since YesChef instructors are from all over the world and they often use local ingredients, there are some that are hard to source.
Usually alternatives are suggested by the chef — but not always!
An easy fix here would be to include a list of alternatives in a workbook (as mentioned above). And I understand that YesChef has this in hand.
More specifically vegan content needed
This may not be a con for you depending on your style of cooking and personal preferences!
But vegan cooking is becoming increasingly popular.
There is a chef in the pipeline (Narda Lepes) who is a specialist plant based cook, but currently there is not really enough for vegans.
There are vegetarian recipes that can be adapted but it would be nice to have a bigger nod in the direction of this growing trend.
Who is YesChef for
In my view, YesChef is for someone who meets at least one of the following criteria:
Is serious about improving their culinary skills
Wants to learn from world renowned chefs
Enjoys cooking lots of different types of food
Wants a fast track in culinary education
Admires one or more of the chefs on the platform
On a scale of 1-10 (where 1 is a complete beginner and 10 a Michelin starred chef) I would say this YesChef best suits those between 2-8. The broad range of recipes and skills cater for a variety of skill levels.
How much does YesChef cost?
At the time of writing YesChef cost $180 (aka $15 a month) for an annual membership. Alternatively you can get a lifetime pass for $460.
To get the most value out of YesChef it makes sense to take as many classes as possible.
For example, if you get an annual membership and only take one class, you're actually paying $180 for a single class.
However, if you take 5 classes, then you effectively pay only $36 per class ($180 membership / 5 classes).
And if you think about it in hourly terms:
5 courses at around 5+ hours each = at least 25 hours
$180 membership / 25 hours of content = $7 an hour! Considering the calibre of the chefs the value is unbeatable.
Plus more chefs and classes will continually be added so the value you gain just increases.
Of course if you really want to maximize value, the lifetime subscription is just 2.5 times the annual pass ($180 x 2.5 = $460). Which means that if you intend on using YesChef for 2.5 years +, you're getting a great deal.
There are also sometimes two for one offers, so if you want the most up to date prices or information about offers, click the link below:
Can I get a refund if I don't like YesChef?
YesChef offers a 30-day money-back guarantee (from the date of purchase).
If your YesChef pass was a gift, your gifter will need to contact YesChef to receive the refund.
For all refund enquiries contact support@yeschef.me
What is a YesChef class like?
So, now you have a feel for what YesChef is and how it works, it's time to dig into a few classes.
I've provided short reviews of three of the classes I've completed (Nancy Silverton, Erez Komarovsky and Edward Lee) below:
Nancy Silverton from LA to Umbria: in pursuit of delicious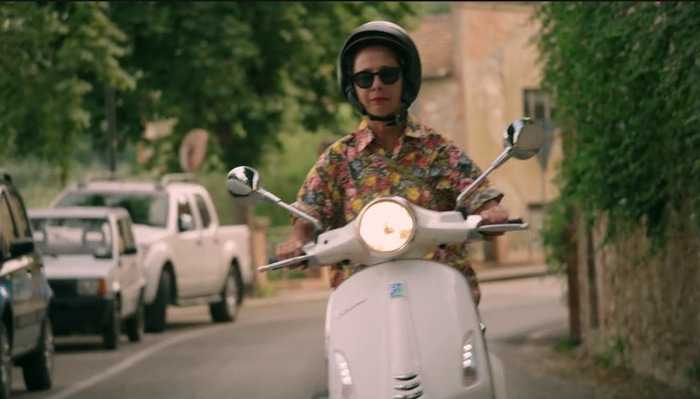 "I can't think of anybody who's made a more important mark on the food of the city and also food to push the national conversation about dining and food and ingredients and artisan-ship." Evan Kleiman Chef and Radio Personality
Class structure
Nancy's class follows the standard YesChef format:
6 hours of video content including
Nancy's docu-story and
13 lessons covering 30+ recipes
About Nancy Silverton
Nancy holds a James Beard Outstanding Chef award and has been listed as one of the Most Innovative Women in Food and Drink by Fortune Magazine.
She co-owns several Italian themed restaurants in LA, founded the world-renowned La Brea Bakery and has written eight cookbooks.
My experience with the Nancy Silverton Class
Among the many recipes in Nancy's class you'll learn to cook:
A mini version of her legendary mozzarella & condiments bar
Chi Spacca pepper steak
Nancy's Caesar Salad
Mom's apple pie
Peperonata with passata di pomodoro
Ocean trout with castelfranco and wild arugula
Most are stunningly simple with few ingredients.
I cooked a selection of contori including:
Roasted tomato with thyme and black olives
Roasted cauliflower with green garlic creme fraiche
Baked onions with bay leaves, sage and apple balsamic vinegar
Roasted potatoes with rosemary
Yogurt with lemon and vinegar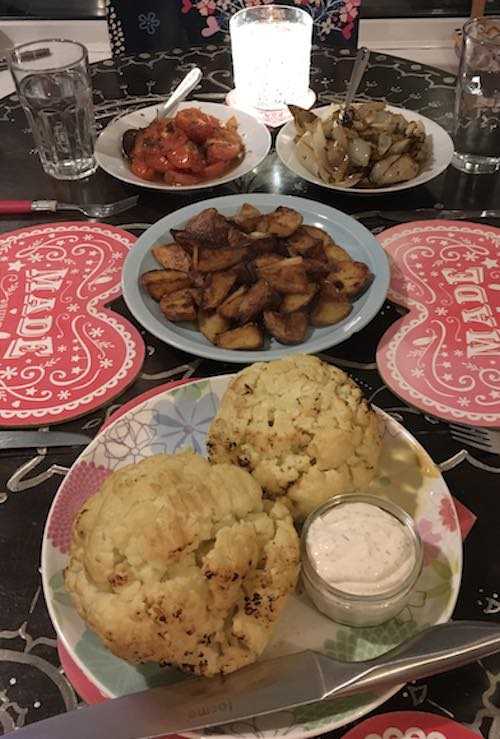 Considering how few ingredients were included in each recipe, it was mind blowing how delicious these dishes were.
In Nancy's documentary story we travel between Umbria in Italy and LA to track her journey from artisanal bread baking to owning a culinary empire. And we gain insight into the true Nancy from her friends, professional colleagues, suppliers, and even the stallholders at her local market.
And it was fun to see Nancy's guests enjoying the dishes she teaches you to make at her dinner party.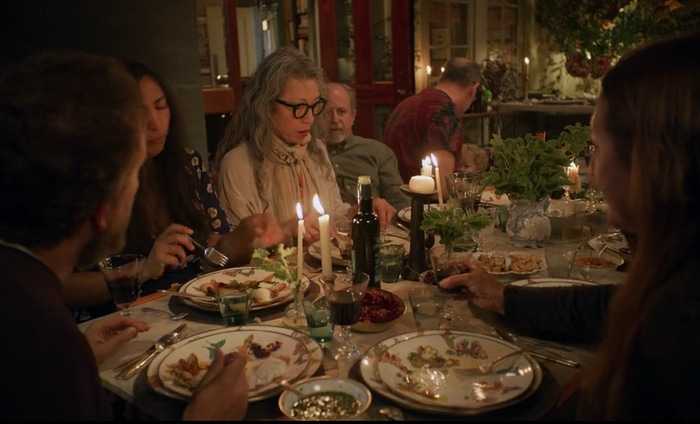 My verdict on Nancy Silverton's Class
Overall, the class covered simple, ingredient driven cookery at its best. The recipes I cooked were stunning.
That said, I was a little disappointed that Nancy did not always engage with the viewer through the camera lens or provide a description or explanation for why she was combining various ingredients.
This was a shame because these recipes would be fantastic for novice cooks who want to build confidence by not being overwhelmed with umpteen ingredients.
A simple fix here, would be to provide a downloadable workbook or set of recipes with more detailed instructions.
Erez Komarovsky: The roots of Israeli cuisine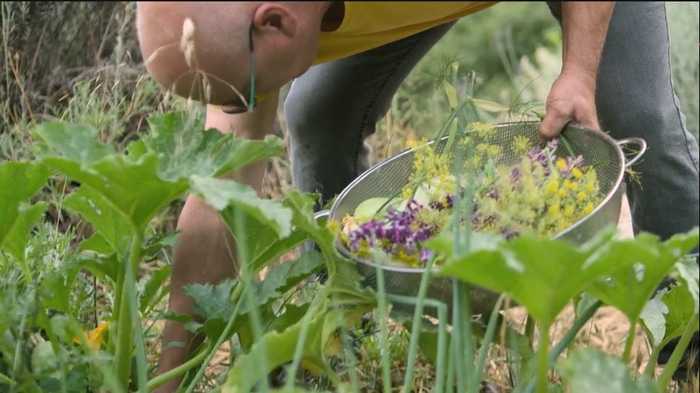 Class structure
Once again, Erez's class class follows the standard YesChef format – albeit it's slightly longer:
6.5 hours of video content
Erez's docu-story plus
20 lessons covering 40+ recipes
About Erez Komarovsky
Erez's background is a rich culinary tapestry. From the cooking of his Polish mother, through his education in French cuisine at the Cordon Bleu to his apprenticeship with a Kaiseki master in Japan.
But his heart belongs to Israel, where he is recognized as the founder of artisanal bread baking and modern Israeli cooking. He founded the Lehem Erez bakery and café chain and runs a cooking school in his home in Galilee.
My experience of Erez Komarovsky's class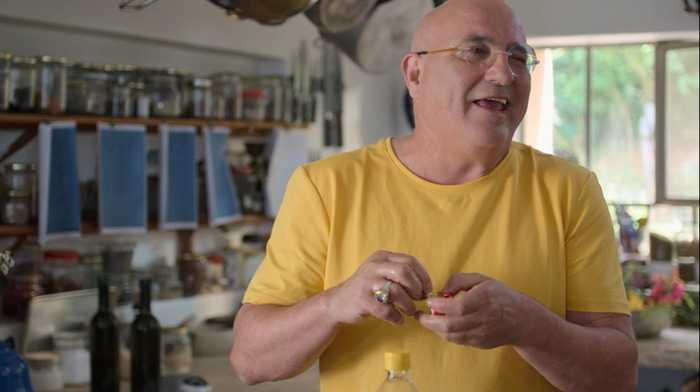 "They're all things I make on a daily basis.. It's a real collection of my cooking."
The recipes covered in Erez's class include:
His signature challah bread stuffed with edible flowers
Pita and Middle-Eastern pizzas
Harissa chicken with green tomato and peach
Lamb kebabs
Israeli breakfast
All dishes with few ingredients but intense flavor.
Erez's docu-story takes place in the intimate setting of his village home in upper Galilee. Here we see him foraging the hills for ingredients, plucking vegetables and heirloom herbs from his organic garden and sourcing ingredients from local markets.
We gain insights into his passions and inspirations from friends and colleagues and share in key milestones on his culinary journey.
In the lessons that follow Erez invites us into his own home kitchen (and garden!) to reveal the secrets and techniques behind his wild and wonderful melting pot of modern Israeli cooking.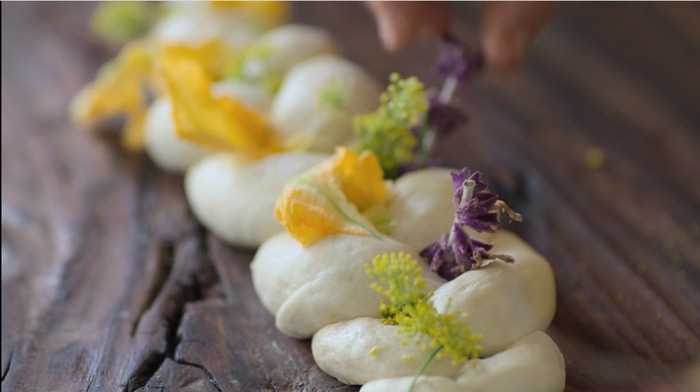 My verdict of Erez Komarovsky's class
Erez is warm and funny and his class was relaxed and easy to follow.
He speaks directly to camera and, as an experienced teacher, he naturally explains every step of the cooking process simply and clearly.
The dishes he cooks are suitable for cooks of all levels including beginners as he explains everything so thoroughly.
One observation here was that as a Middle Eastern Chef using locally sourced ingredients, some of these could be hard to source. Whilst Erez tells you what common ingredients you can use as a substitute, these don't appear in the ingredient list.
Again, a quick fix for this would be to amend the ingredients list – or provide a workbook with supporting detail!
Edward Lee: Buttermilk & bourbon, a love letter to Louisville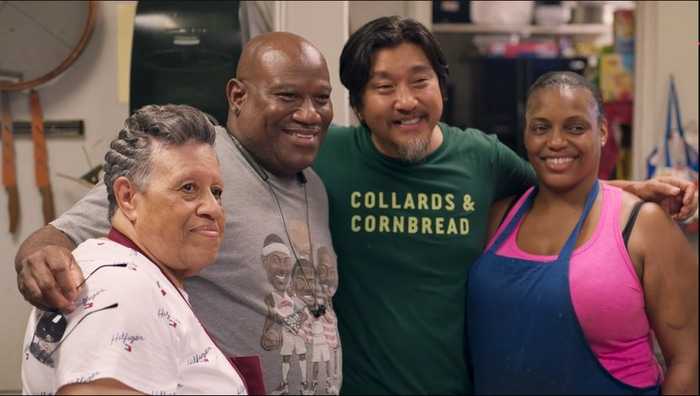 Class structure
So, by now it will be no surprise to see the structure that Edward Lee's class follows. Yes, it's the standard YesChef format:
5 hours of video content
Edward's docu-story plus
13 lessons covering 30+ recipes
My experience of Edward Lee's class
Some of the great dishes you learn to cook in Edward's class are:
Fried chicken with gochujang sauce and slaw
Cabbage steamed fish with miso hollandaise
Braised tofu & radish with ham salt
Peanut braised chicken drumsticks with coconut Caroline rice
Eggplant, bologna & mushroom burnt toast
All traditional Southern US dishes with Edward's innovative Korean influenced twist.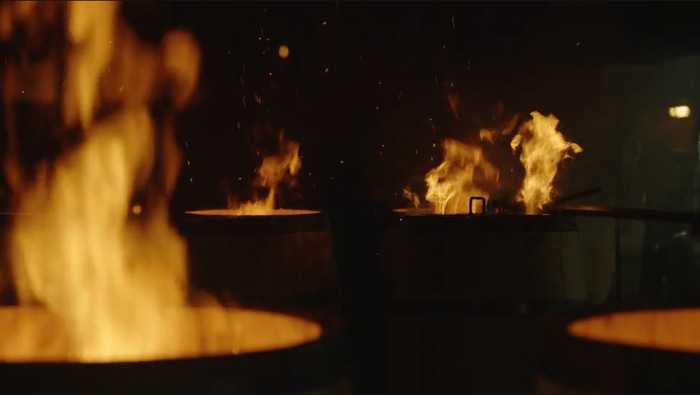 Edward's docu-story takes place in Louisville, Kentucky. The city, its people – and its bourbon – have had a profound influence on his cuisine.
We hear how his Korean heritage and Brooklyn childhood have combined with southern flavors to form his unique culinary style. We take the bourbon trail, tour Louisville's soul food restaurants, share Edward's backstory and find out what's made Edward the chef he is.
My verdict of Edward Lee's class
In terms of Edward's ability to relate to the viewer and explain techniques in a way that really grows your cooking toolbox, this was the best of the three classes I took.
There's something for everyone, despite his cooking being largely meat based.
And if you like to mix things up in the kitchen and wow your friends, his class and recipes are amazing and inspirational.
Can I buy YesChef as a gift?
Yes you can. The steps are simple:
Sign up with your email
Select the plan you'd like to gift (annual or lifetime pass)
Check the "This is a gift" box on the checkout page
When you've completed the purchase you'll receive an email with a form requesting the recipient's details.
Once this has been completed and returned the gift card will be emailed directly to the recipient that same day.
If you would like the gift card to arrive on a specific date, for example a birthday, simply fill in and send the form on that particular day.
Alternatives to YesChef
The main competitors to YesChef are, in my view, MasterClass and Udemy.
YesChef vs MasterClass
Cost – an annual membership for both platforms cost the same — $180
Focus – YesChef exclusively focuses on cooking whereas MasterClass has classes in anything from skateboarding to writing poetry. And that's the key difference when considering YesChef vs MasterClass.
Quality of instructor – both extremely high
Production quality – both extremely high
YesChef vs Udemy
Cost – Udemy you pay per lesson, YesChef you buy a subscription. Given that each YesChef course is 5+ hours long, there are hours and hours of viewing. Despite the low cost of individual Udemy classes, the equivalent amount of viewing time on Udemy would end up costing significantly more.
Focus – YesChef 100% cooking, Udemy covers virtually everything
Quality of instructor – Much higher for YesChef – anyone can upload a course to Udemy
Production quality – Much higher for YesChef
Overall
MasterClass is the closest competitor to YesChef. It too has high production values and a stellar line up of chefs and the annual subscription cost is the same.
The main difference between YesChef and MasterClass is that MasterClass is a multi skill platform. By committing to one skill, cookery, YesChef are locked in to providing nothing but the best in terms of input and results, for this single area of expertise.
Another difference is the variability of courses on MasterClass in terms of length. Some MasterClasses are almost six hours long, others two. YesChef commits itself to a standard format of at least five hours of viewing, 12 individual lessons and 30+ recipes.
So you know exactly what to expect from each YesChef chef.
Which you choose, YesChef or MasterClass, depends on whether you want to learn more than one skill or double down and focus on cooking.
Lastly, if you're looking to develop your more general creativity alongside your cooking and baking skills you cold try CreativeLive.
Is YesChef a scam?
YesChef is a relatively new company and the proposition of learning from the world's greatest chefs may seem too good to be true.
However, it is a genuine e-learning platform that has already attracted a large membership base and a following of hundreds of thousands on social media.
Plus having taken the courses myself I can say it is a genuine learning site!
What others have said about YesChef
No review would be complete without considering what others who have used the platform have to say about it.
At the time of writing YesChef was new but TrustPilot users had a good deal to say on the subject. Overwhelmingly, but not entirely, positive.
So I'd like to speak to some of the negative comments first. Which mainly centred around two criticisms:
New content is not added quickly enough
The recipes cannot be printed
These two reviews best sum up these views:
"The few lessons that are available are good and I enjoy the chef profiles. The cinematography is lovely. But there is just not enough substantive content to make it worth the cost. This has not been a worthwhile investment for me."
It's worth noting that this review was given in October 2020. A lot of new content has been added since then.
If you're joining YesChef now, there is enough on the platform to keep you busy and, at the time of writing, six more chefs were scheduled to join the lineup.
The second criticism is a fair one and one that must be addressed:
"I enjoy getting to know some of the chefs, appreciate the videos and knowing I can watch them as often as I wish, along with seeing an ingredient list and the recipe. But it's frustrating that there is not a "print" button we can utilize to print out the ingredient list/recipe easily... I am looking forward to more videos and hopefully user friendly tools to access the information."
YesChef does intend to provide printable/additional resources. Some kind of PDF workbook could provide additional bonus content as well as the recipes.
That said, this reviewer still gave YesChef 3 stars and commented on the quality of the videos. This was a common feature of the positive reviews, which far outnumber the negative, meaning that YesChef has an overall rating of 4+ stars on TrustPilot.
I've selected a range of reviews here that best sum up the appreciation that users have for YesChef, and those that have commented on the uniqueness of the platform:
"5 stars is a bold statement especially from someone picky like me. Here's why - the chef's display their craft in such an approachable manner. I don't feel intimidated by the dishes or the plating because of their approach. They coach you through a meal and the videography makes it feel like you are with them in the kitchen. I absolutely adore the international flavor and the places they take us.
"At first I thought it's just another cooking app but boy, Was I wrong!!
I got it mostly because I'm a huge fan of Nancy Silverton but I've enjoyed every single program as much. Highly recommend, you won't regret your choice."
"Best home cooking content on the net. The whole experience and content is world class and fantastic value. Every aspiring or accomplished home cook will develop and enjoy this rich experience."
"This is the only platform I've found that's solely dedicated to home cooking, loving every bit!!"
Is YesChef worth it?
From my perspective, YesChef is well worth the investment.
Don't get me wrong – it's definitely not without its flaws. YesChef needs to improve the speed at which new content is added, ensure all chefs consistently explain what they're doing, and the printable resources will be a much needed addtion.
However, the sheer quality of the chefs, the amount of recipes included, and the numerous tips and tricks throughout make this a great buy. The lessons are beautifully cinematic and are well structured.
I really enjoyed taking the classes and noticed a big improvement in my own cooking as a result. The recipes I made at home were delicious and I was amazed at what I was able to achieve with a few, carefully combined ingredients.
When considering the amount and quality of the content you're getting, you'd be hard pushed to find a platform that represents as good a value for money to learn from such high caliber chefs.
Just remember, if you do decide to go ahead, you'll benefit the most by taking as many of the classes that interest you.
And, with the 30 day refund policy what have you got to lose?
YesChef FAQs
What is Yes Chef?
YesChef is an e-learning platform dedicated entirely to cooking which allows you to cook alongside the world's best chefs or sit back and be inspired by their backstory.
How long are the lessons on YesChef?
The documentary story for each chef is 45-60 minutes long. The cooking lessons average 25 minutes each. In total, the class for each chef is between 5 and 6 hours of viewing.
How much does YesChef cost?
A YesChef annual pass is $180 which gives you access to all the content for 12 months. A lifetime pass is $460.
Can I get a refund if I don't like YesChef?
YesChef offers 30 day (from date of purchase) refund policy. Contact YesChef (support@yeschef.me) to obtain the refund.
Can I get YesChef for free?
No, but there are ways of mitigating your risk by checking out reviews such as this one and watching trailers for the platform. Plus YesChef offers a 30-day money back guarantee.
Can I buy YesChef as a gift?
Yes. You simply sign up with your email, select the plan you'd like to gift and check the "This is a gift" box on the checkout page. You will then be contacted for the recipients email details and their gift card will be sent directly to them.
Can you buy a single YesChef class?
YesChef has no plans to release single classes for sale.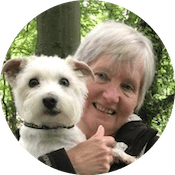 Liz Hurley has 30+ years of high school teaching experience and is one of our senior writers here at Learnopoly.