Dan Brown is a world-renowned author, 3-time Pulitzer Prize winner and New York Times best seller. He's known as the master of thriller-writing, with his Robert Langdon series being adapted into a critically-acclaimed film trilogy.
Dan Brown's MasterClass is therefore an opportunity to learn the art of suspense from one of the world's greatest thriller writers.
Personally, I've always been interested in writing and am familiar with Dan's reputation for writing gripping page-turners. Knowing he was on MasterClass, I couldn't wait to check it out.
Whether you're new to writing or have been practicing for a long time, you've probably come here curious to find out more about Dan's MasterClass content. This review is here to help you decide whether this is the course for you.
I'll be sharing my personal experience of the course and providing a balanced account of what I loved or thought could be improved. This Dan Brown MasterClass review is quite lengthy, so if time is pressing, or you just want the headlines, this summary is for you:
.
Quick Summary
You will learn to:
Find inspiration for your story
Create suspense through location and character creation
Research for authenticity and cohesion in your story
Use a range of techniques to give your readers a white knuckle ride
Communicate with publishers and develop resilience
Pros
Learn from a world-renowned author
In-depth classes with high production quality
Great value for money with subscription
Cons
Workbook can be hard to navigate
Contains spoilers if you haven't read Dan's books
Length of Course: 19 videos, 3hr 32m.
Best for: Anyone interested in writing. Dan does a great job of introducing people to the thriller genre and also caters to those that are further along in the writing process (view details).
Now for the more granular detail, here's what I'll be covering:
What's included in Dan Brown's MasterClass.
What I liked and didn't like.
Who the course is for.
Price, alternatives, and course uniqueness.
But, first, just a few more words on Dan Brown and MasterClass:
About Dan Brown
Dan Brown is a best-selling author. His most popular novels include Angels and Demons and The Da Vinci Code.
He made TIME magazine's 100 Most Influential People of the Year in 2005.
His third novel, The Lost Symbol, sold over a million copies on its first day, which made it the fastest selling adult novel in history.
If you haven't seen the trailer for this MasterClass, I highly recommend you watch it:
About MasterClass
"Online classes created for students of all skill levels."
Founded in 2015, MasterClass provides over 100 educational videos from 80+ world-renowned experts in their fields.
These aren't unknown professors, but successful household names like Anna Wintour, Danny Elfman, and even Christina Aguilera. So you can feel assured that you'll be in good hands.
You can access courses individually or opt for an all-access subscription to the website.
The all-access pass is a yearly subscription that lets you explore any of the website's courses from cooking to business.
Inside Dan Brown's MasterClass
Dan Brown's MasterClass is made up of 19 videos between 10 and 20 minutes long, totalling a course time of 2 hours 10 minutes.
Alongside the video content, you can also download a PDF Workbook to follow each lesson (with bonus content). As well as this, each section includes writing exercises to help you put each lesson into practice.
Following a short introduction, the course proceeds as follows:
Lesson 2: Elements of a Thriller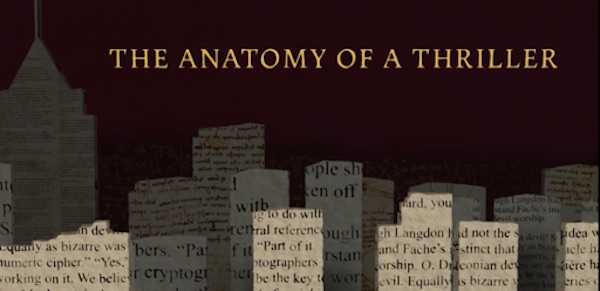 The course begins by introducing the writer's role as a thriller writer. This was a great way to picture the relationship I, as a writer, would like to have with my reader.
Learning the elements of a thriller novel helps get to the "actual nuts and bolts" of how to put a story together. According to Dan, there are elements that must be in a story in order for it to succeed.
Overall, this opening section provides an interesting look at the skeletal structure of a novel (thriller or not). Dan's principles of "The Three C's" we should include in our writing process was eye-opening for someone like myself who, frankly, didn't know where to start.
Dan provides some quick-fire tips from the offset—how to come up with ideas, how to make your readers feel empathy, and how to use other books to find your writing style.
Although this only covers two parts of a 19-part series, Dan has already given us some nuggets of wisdom when it comes to getting started with your book.
Lesson 3: Finding and Developing Ideas
"You don't have to visit the Taj Mahal to write a thriller about the Taj Mahal."
Dan shares his personal experience in devising and elaborating on characters and topics. He covers several key points:
Finding a topic to write about.
Building the foundations for your novel.
Creating your own world.
Choosing between ideas.
Making a hero.
Importantly, Dan debunks a lot of common myths about writing. For example, he dismisses the advice to "show, not tell," the need to visit an array of locations, and to always write from beginning to end.
Lessons 4-6: Crafting Characters
Here, Dan Brown emphasises the importance of balancing characters and relating them to one another.
He shares his techniques to make a character more rounded and human, and even gives some honest opinions on what doesn't work. He tells us how to use characters to advance plot, and how to build and defuse tension through dialogue.
Lessons 7 & 8: Research
"Research, as a first step, will get you excited. It will give you ideas. And it will help you choose a world, which is really the first thing you need to do."
Dan devotes two sections solely to research. Firstly, he stresses that there are certain boxes we must check in order to make a book believable, and that research is an important step in creating a world.
He moves on to discuss the many forms of research we should take advantage of, beyond reading and searching the Internet. The Workbook is also very useful in this section, as it offers three categories for you to delve further into:
Learn More.
Writing Exercises.
For Your Novel.
Luckily, this course doesn't require any equipment or tools, but it does offer further reading to help you on your writing journey.
In fact, the writing exercises really help to put Dan's advice into practice. Being separate from the novel exercises, anyone can complete these short writing prompts, whether or not they are planning their own novel.
Lessons 9-14: Writing Narrative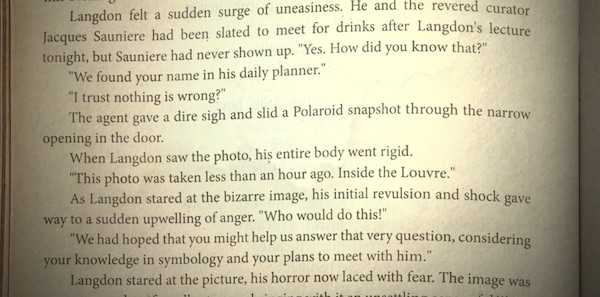 In these lessons, Dan tells us how to use his experience and learning to start writing. He advises us on the most important steps:
Hooking the reader from Chapter 1.
Avoiding the "middle muddle."
Revealing plot and character.
Building suspense.
While Dan can't write our book for us, he does give us detailed advice on where to begin and how to develop plots.
Lessons 15 and 16: Editing and Rewriting
Finally, Dan tells us how to approach the editing process to ensure we keep the best and most important parts.
He believes in cutting all dialogue, characters, and events that do not serve the story. Likewise, he says that the more concise and fast-paced your text is, the more successful it will be.
Lessons 17-19: Life as a Writer and the Secret of Secrets
As the class draws to a close, Dan offers advice on how to nurture the persistence and resilience you need to pursue writing as a career.
As he leaves us, he shares a secret .. but you're going to have to take the class to find out what it is.
My Experience of Dan Brown's MasterClass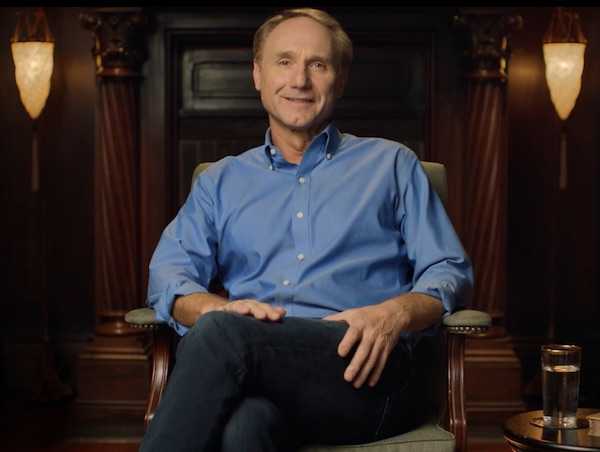 Having outlined Dan Brown's course, here is my own experience of his MasterClass.
There is a lot I enjoyed about Dan Brown's lessons, and I will highlight these points below.
At the same time, the MasterClass is not without its shortcomings. I will take the time to tell you where this course could be improved.
It's worth noting both the pros and cons before deciding whether this course is right for you.
What I Liked About Dan Brown's MasterClass
Learn the Process of Writing from a World-Renowned Author
Dan Brown is a highly revered author and is heralded as one of the greatest thriller writers of all time. He has written numerous best selling books—most of which are household names. We learn directly from Dan in an armchair-style delivery.
While the high production values attest to MasterClass's premium service, Dan's teaching is also friendly and free of jargon.
He gives us his own backstory and tells us how he became interested in writing. Interestingly, Dan's background in music also comes into play as he uses it as an analogy to writing a thriller.
Become Aware of Your Own Writing Style
What I enjoyed most about Dan's course was the awareness it raised of my own writing style. He may not be able to give us 1-1 advice, but he does discuss the methods that can help to improve and perfect our writing styles.
Dan also gives us a case study from his own writing (an excerpt from The Da Vinci Code) to exemplify some of his key lessons:
Making your writing concise and gripping.
Cutting and editing your novel.
Making sure all writing drives the story forwards.
…and so on.
As an organic process, Dan can't tell us how to write. But he does tell us what keeps a reader's interest and how to gain inspiration. The exercises are practical and accessible, requiring only a word processing program or a pen and paper.
I picked up some good tips on how to overcome self-doubt and get out of a rut. He also unlocked new techniques for me to try out!
Dan elaborates on the importance of sentence length, point of view, and how to create intimacy. This information is thorough and gives us some useful food for thought we wouldn't get from a basic course.
Each section breaks the writing process down into easy-to-follow video clips. With the Workbook exercises, it also helps those with different learning styles and gets you writing hands-on.
Learn Actively Rather than Passively
Dan's printable Workbook is a great way to put the MasterClass into practice. Importantly, the assignments get you writing and can also prompt ideas.
From describing a location to creating a character bio, the exercises require zero tools, and with this in mind, anyone can do them.
Become Inspired
Dan's personable approach is really endearing, and he places emphasis on the universality of writing. He assures us that anyone can write and that there will always be a reader invested in our taste.
As a result, I felt that this course was very accessible and free from complicated terms. Dan gave us some anecdotes about his biggest shortcomings as a writer, and his lessons made me believe that I, too, could write a book.
In fact, Dan's advice is helpful to those at any stage of writing (including not having written at all). With his acclaimed status, I saw Dan as a trustworthy source, and his no-nonsense explanations were inspiring.
Think Beyond What You Learned In School
What is refreshing about Dan's course is that he makes us rethink the way we've been taught to write. He teaches us how to take our writing to a new level by reconsidering how we structure our work. While a lot of what he says is anecdotal and figurative, there is a real logical approach to writing that tells us exactly what to emphasise and what to avoid.
I feel like I've learnt many words of wisdom through his conversational but informative teaching style.
In fact, many of his tips are short and snappy, and I found myself pausing the video to scribble down his advice, eager to try out his methods for myself.
Sense of Community
For many of us, learning alone can feel quite isolating. However, MasterClass has a dedicated community section where you can network with others.
The comments can help to reinforce learning by asking questions and gaining clarification. Moreover, members can share their own writing experience and update others on their course progress.
"Wow this comes at the perfect time! Working on my sequel and struggling with the setting as it's much different than the first book's. This explains why I'm struggling. Thank you!"

"This has been a really helpful lesson! It actually got me thinking that I need to change the location of my novel."

- Comments from the community
All users can comment (and are encouraged to do so). It helps to prompt discussion and foster a great sense of community. You can also share screenshots or images of your writing exercises.
Good mix of theory and practical
Like most of the courses on MasterClass, Dan's teaching was a good mix of theory and practice. He takes the time to discuss literary theory with us, and also encourages us to put his ideas into practice for ourselves.
Due to the nature of writing, most of Dan's advice was theoretical and abstract. However, I still feel Dan succeeded in balancing his teaching to best help his learners to write for themselves.
What Could Be Improved
I truly enjoyed how in-depth Dan Brown's MasterClass was. However, it's not without its flaws. Here are some areas that might be deal-breakers for you.
Spoilers
If you haven't read Dan Brown's books, and would like to keep the thrill of surprise, this probably isn't the course for you. By using his own work as case studies, he often gives away key plot lines and secrets to show us how he creates suspense.
This means that you'll hear the ins and outs of some of Dan's books in a matter of minutes. If you're an avid Dan Brown fan, this will likely help you to understand the lessons more. But, if you've never read a Dan Brown book, some will likely be spoiled for you (and the examples might not click).
Perhaps this is to be expected from a Dan Brown MasterClass, but it would've been refreshing to hear some further examples from other writing styles.
Tricky Workbook
The Workbook is a great way to reinforce lessons and practice writing. Yet, the sheer quantity of text can be daunting. Along with this, the sections don't always line up with the lesson format, and this sometimes makes it seem like two separate courses.
I also think the Workbook could benefit from some more visuals, such as highlighted excerpts showing what devices are being used. For visual learners, the Workbook isn't easy to digest, so this could be a drawback for some.
In fact, a commenter did point out some discrepancies between the videos and the Workbooks. However, the Course Manager responded offering to email a revised copy to the user, rather than updating the Workbook for everyone.
"Hi all, can anyone let me know why this and the remaining modules in the class are NOT in the workbook?"

"Hi - the workbook shouldn't be missing any lessons, but I'm going to email it to you right now. Please let me know if something is missing."

- Comments from the community
Bias
As a one-man course, this MasterClass is naturally biased. Dan knows how to make a successful thriller, and he does a great job at telling us about his writing formula. But, with the creative arts, it's often a muddy subject to set out rules and tropes to follow.
Dan certainly doesn't act like a know-it-all (he's actually very humble) but for some this course might seem a bit too restrained and even counter-intuitive to the creative process. Dan advises us on which characters to write first, which devices to put in place, and even whereabouts within a chapter to add suspense.
Of course, one style does not suit all and it's worth taking Dan's advice as one (very successful) writer's perspective on what works well in writing.
No 1-1 Contact
Unlike other courses on MasterClass, Dan Brown doesn't have any 1-1 contact with his students beyond the recorded videos. On a practical level, it would be impossible to answer everyone's queries or to give direct advice based on a learner's ideas.
However, other classes such as Gordon Ramsay's MasterClass have a section where users can ask specific questions and (if they're lucky) receive a short video answer from Gordon himself.
Sadly, Dan Brown lacks this post-lesson feature and this can leave users with unanswered questions. While the comment section allows other users to help out, this doesn't always satisfy the way a response from the teacher would.
Where to Start?
This course has a clear step-by-step format, but the Workbook is pretty hard to navigate. A few users have noted that the moderator could give a bit more attention to how we should use the Workbook (and whether we should read it alongside the videos or in our own time).
Who is this course for?
What I liked most about this course is that it's really targeted towards anyone interested in writing. Dan does a great job of introducing people to the thriller genre and also caters to those that are further along in the writing process.
For professionals, some of Dan's early lessons could seem a little basic, but there are also some wonderful tips that could help anyone approach their writing in a new light.
Dan uses jargon sparingly, and any technical terms he uses are well explained and distilled for a beginner-level audience.
In my opinion, anyone taking this course can take away from it the following:
Practical advice on where to start with your ideas.
A stronger awareness of what makes a good thriller.
How to create intriguing characters that drive your plot.
How to use narrative and dialogue to create suspense.
On a scale of 1-10 (1 being a complete beginner and 10 being a seasoned writer), I would say this course definitely appeals to those between 1 and 8.
How much does the course cost?
MasterClass pricing may have changed since this review was written, so for the latest purchasing information please check here.
At the time of writing, a MasterClass subscription costs $180 per year. AKA $15 a month.
With the subscription, you have access to all the 80+ courses on MasterClass.
The great thing about this offering is that the more classes you take, the less the effective cost per class is.
For example, if you're able to find at least 4-6 classes you like, it means you're effectively paying $30-$45 per course. ($180 / 6 classes = $30).
Bearing in mind that these classes are taught by world experts the value is unbeatable. It's sort of a way to hack learning.
Whatsmore, MasterClass also offers a 30 day refund if you're unhappy with your purchase.
If you want to buy the course individually, there is a way to do this — however it's a little convoluted. You can buy a single MasterClass as a gift, and essentially gift the course to yourself. The price here is $90.
However, arguably the best value is with the All-Access pass, especially considering MasterClass has a very complimentary course to this one.
Alternatives to Dan Brown's MasterClass
There are other writing courses available on MasterClass. They are:
If you're a writer looking for one course to take, consider which topic best suits your interests. However, if you opt for a subscription, you could easily take them all!
There are other online courses available outside of MasterClass. For example, FutureLearn offers a short course on writing fiction and Udemy has several purchasable courses dedicated to writing. But, when it comes to learning from a well recognised teacher, there is no alternative to MasterClass.
Dan Brown's MasterClass: What Others Have Said
This course's reception has been generally positive, with many praising Dan's delivery style. It was great to see many budding writers benefitting from his lessons and posting their progress.
It seems that those who took the course were already huge fans of Dan's work. The few negative comments I saw online were from those who didn't like Dan's writing style and likely didn't take the course at all.
One user questioned whether the course would address the topic of research (which he in fact dedicates two sections to) and others warned of potential spoilers in taking the course.
"I just wanna know if this class teaches how to research like he does. The most interesting thing about his novels is that he gives interesting facts, information and insights."

"SPOILER ALERT: Read all of his books before watching his MasterClass."

- Comments from the community
Overall, the course feedback was very positive, with most commenters both on and outside of MasterClass conceding that it was worth the money.
How long it took to complete the course
Dan Brown's MasterClass has a lot of sections and sub-topics. Because of this I'd recommend spreading the course out over at least a few days to avoid being overwhelmed. The Workbook has some great bonus content and, with the writing exercises and further reading, this course could easily keep you going for several weeks.
Overall, the course was packed full of information and Dan leaves no topic uncovered. That being said, I think some of the topics could've been condensed to make for a more straightforward Workbook.
Is the content unique?
As an inside look into Dan Brown's writing process, this course is certainly unique. Including a final section on "Secrets," Dan reveals a lot of personal tips and even confides in us with his regrets and flaws as a writer.
Dan Brown is usually sparing when it comes to giving writing advice. Searching "Dan Brown Writing Advice" on YouTube will bring up the rare minute-long video with a short and unelaborated piece of advice. That aside, Dan Brown's MasterClass truly seems to be a unique and unexpected undertaking for the author.
Dan Brown MasterClass Free
There isn't a way to access the class for free. The closest you can get is if someone buys it for you as a gift.
However, MasterClass now offers free access to MasterClass Live and Dan participated in one of these in April 2020.
What You Will Need
Dan Brown's MasterClass requires no equipment, tools, or specialist books—just an eagerness to learn and write! A printer is helpful if you'd like to re-read and highlight the Workbook, and it's good to have a notebook nearby so you can practice some of the exercises.
That being said, it's good to have read some of Dan Brown's books to better understand his case studies. There's also a lot of recommended reading that could come in handy.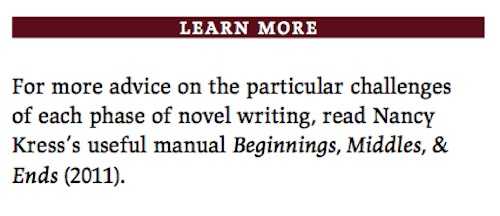 Available on Amazon here.
Dan Brown MasterClass: Is it worth it?
Yes! I rate this course very highly. It went above and beyond my expectations and genuinely got me excited about writing a book.
While the course is suitable for complete beginners, it's best suited to those with an interest in literature already. Dan references a few famous texts, which it's good to have some ground knowledge of.
As a stand-alone course, $90 can seem quite steep for some. However, for someone who is serious about writing novels I think this price is worth it.
Generally, I think the annual subscription for unlimited classes is better value for money, and lets you learn a wide range of skills from the very best.
All in all, Dan Brown's MasterClass was impressively thorough, and I look forward to trying out some of his tips!
Related articles: Best online writing courses
Frequently Asked Questions
How much does Dan Brown's MasterClass cost?
A MasterClass all-access-pass costs $180 a year ($15 a month). This gives you access to this MasterClass, alongside 80+ other courses.
How long is Dan Brown's MasterClass?
Dan Brown's MasterClass consists of 19 videos and is 3 hours and 32minutes in length.
Can I get a refund if I don't like MasterClass?
MasterClass has a 30 day refund policy. If you purchased a MasterClass from another provider their returns policy may apply.
Can I get the Dan Brown MasterClass for free?
Unfortunately you cannot get the course for free. But MasterClass has a range of purchasing options and offers refunds if you're not happy.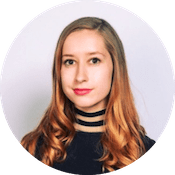 Rebecca graduated from King's College university with a first class honours in English Language, followed by a Masters' Degree in Eighteenth Century Studies.