David Baldacci is a New York Times bestselling author, known for his works in the thriller genre.
With 38 publications to date, it's safe to say that Baldacci knows a thing or two about writing and publishing!
But just how good is David Baldacci's MasterClass — and can it really help you to write and publish a novel?
These are the points I'll address in this David Baldacci MasterClass review.
Firstly, here's a quick summary:
.
Quick summary
You'll learn:
The key elements of the thriller genre
Baldacci's theory of the "writer's prism"
How to find strong ideas for your novel
Methods for researching and outlining your book
How to construct chapters with pacing in mind
Tips for writing compelling dialogue and action
The best ways to navigate the publishing world
Pros
Learn from a record-breaking author
Great examples in each lesson
In-depth look at research and publishing
Excellent and relatable close readings
Cons
One-sided perspective and experience
Less attention to Baldacci's writing background
Fast-paced (might be considered a pro for some)
Length of course: 3 hours and 46 minutes, split into 18 video lessons
Best for: Budding writers who are determined to complete a novel and get published, as well as pursue writing as a full-time career.
Overall: A deeply insightful course teaching you the basics of thriller-writing and how to improve your writing style. David Baldacci's MasterClass is loaded with helpful tidbits on how to succeed as a writer.
Here's what this David Baldacci MasterClass will cover:
About David Baldacci and MasterClass
A sneak peek at what's inside
Pros and cons
Who it's for
How much it costs
Is there anything better?
What others thought of the course
How unique the content is
Final verdict: is it worth it?
Let's get started:
About David Baldacci
If you're reading this review, you probably have some idea of who David Baldacci is and what he's known for. So, I'll spare you the biography and sum up some key career points:
David Baldacci is a bestselling thriller author, best acclaimed for Memory Man and the Amos Decker series
Formerly a full-time lawyer, Baldacci wrote his first book, Absolute Power, in 1996
To date, he's sold more than 150 million copies worldwide with his books published in over 80 countries
If you haven't seen it yet, it's worth checking out Baldacci's MasterClass trailer:
About Masterclass
Founded in 2015, MasterClass is an online learning platform with over 100+ video lessons to date.
With celebrity teachers as its unique selling point, you can be assured that your instructors are experts in their fields.
MasterClass's courses include Interior Design by Kelly Wearstler, Sleep Science by Matthew Walker, and Chess by Garry Kasparov — to name a few!
However, having taken many classes myself, I can safely say MasterClass isn't for everyone.
So, with that in mind, I'll weigh up the pros and cons to help you decide whether David Baldacci's MasterClass is for you.
An inside look into David Baldacci's MasterClass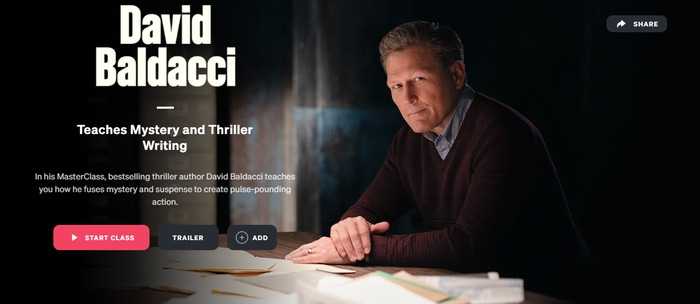 David Baldacci's MasterClass is 3 hours, 46 minutes long, and is split into 18 lessons.
The class includes a 97-page Workbook, as well as 2 outlines for Baldacci's novels, The Fix and The Innocent.
To give you a better idea of what you'll learn in this course, here's a chapter breakdown:
Lessons 1-2: Introduction and Finding the Idea
"For me, everything comes down to the story"
Baldacci begins his MasterClass by listing the main points he wants to get into. These include how to find time to write, craft dialogue, and pace your book so that the reader can't put it down.
Helpfully, he also sets out his aim to dispel some of the doubts you might have about writing and to share the tools and tactics that worked for him.
As his starting point, Baldacci introduces you to his "writer's prism." This, he says, is the tool he uses to find ideas. Unlike in other professions, Baldacci believes that, as a writer, you need to see the world in a different way.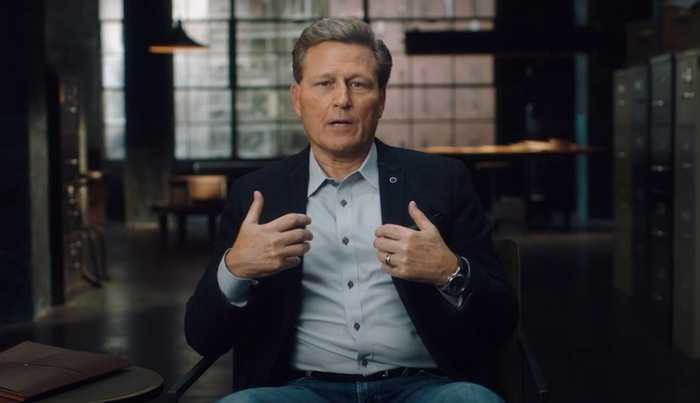 This all boils down to your job as a thriller writer, and, by the end of this chapter, you'll learn how to develop your skills in this area.
With this in mind, Baldacci teaches you how to:
Connect with your reader through real-world issues
Write what you're passionate about
Set yourself up for success
Understand what a thriller book needs
Baldacci also leaves you with a parting exercise for finding ideas. I found this a useful way of trying out Baldacci's theories for myself. By the end of the lesson, you'll have a stronger idea of what a thriller novel needs and how to plan for writing one.
Lessons 3-4: Research Methods and Sources, Parts 1 & 2
"Research, for me, is critical"
In this chapter, Baldacci shares his research techniques. As he puts it, this involves taking off the novelist hat and donning the journalist's hat. Namely, if you want to write authentic thriller fiction, you need to go out and learn.
So, in this lesson, you'll learn:
How research can make you a better writer
Tips for creating a "battle plan"
How to choose locations that serve your story
The kinds of locations Baldacci prefers
How to balance research and creativity
If you learn best by example, you'll appreciate Baldacci's close readings in this section. Taking his novel, Zero Day, as a case study, he shows you how he undertook military research despite having no military experience.
As well as this, Baldacci shows you his "nuke binder" and how this research translated into one of the novel's excerpts. His aim is to show you how a wealth of research can be distilled and presented in your final draft.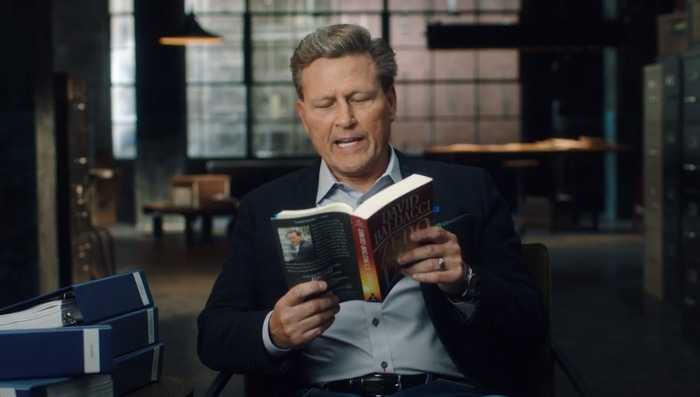 All in all, you'll learn some practical techniques for breaking down complicated research in a way your readers can understand.
Lessons 5-6: Outlining and Constructing Chapters
"I can't think of a more important chapter than the first chapter"
In this section, Baldacci teaches you how he outlines his novels. In particular, he draws your attention to his "2-notebook" technique and why he works this way.
With this as his starting point, Baldacci teaches you how to:
Break down your outline into manageable chunks
Understand and overcome writer's block
Give your story room to evolve
Stay one step ahead of your readers
Find your novel's beginning
Structure your chapters to your story's benefit
My key takeaway from this section was Baldacci's explanation of "the big pop." Without this, he says, writers struggle to begin their work and get over that initial hump to "attack" the writing.
Taking you through his outline (and final draft) for The Innocent, Baldacci hones in on techniques he used to frame his story and create momentum through chapter structure. With the thriller-style pacing as his focal point, he takes you on to:
Lesson 7: Pacing, Tension, and Suspense
"Building mystery into your thrillers is paramount"
Reflecting on the traits that define a thriller novel, Baldacci teaches you how to take baby steps towards writing your book. This includes his tricks for hooking the reader into your story, and how to create (and place) suspense.
With reference to his novel, The Guilty, Baldacci teaches you some techniques for setting up plot twists. You'll also learn strategies for inserting and building upon clues, as well as how to create "movement" in your work.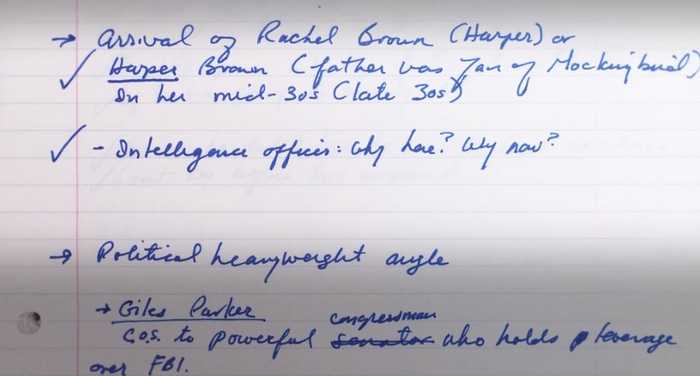 For me, this lesson was a standout when it came to delivering thriller-specific teaching. While the whole class is thriller-oriented, this was the most depth Baldacci had gone into regarding the thriller elements.
Importantly, Baldacci also gives due attention to the responsibility you have to your reader and how you can honor their investment in your story by giving them a worthwhile pay-off.
He parts with some tidbits on how you can create anticipation through cliffhangers, before taking you on to:
Lesson 8: Creating Compelling Characters
"The character is your only chance to connect with your readers on a human level"
Having shown you how to create strong locations for your story, Baldacci turns his attention to characters. As he puts it, the characters are what you remember best, and you owe it to your reader to make them memorable.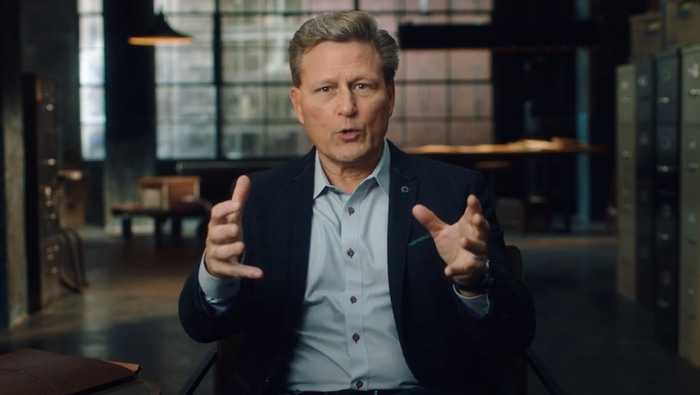 In this lesson, you'll learn:
How to make your characters human
The 2 key benefits of character flaws
How character drives the story
Baldacci's philosophy of character evolution
Using Memory Man's Amos Decker as a focal study, Baldacci gives you insight into how he deepened an otherwise unlikeable character.
He also considers how series differ from standalone novels, and how to tackle the dilemma of having more characters to pay attention to.
Overall, this chapter had some helpful pointers on how to master the art of character creation. Baldacci focuses particularly on the hero/villain binary, but also attends to the importance of "minor" characters.
With attention to making your characters unique, this chapter is a useful segue into:
Lesson 9: Crafting Dialogue
"If it doesn't forward the story, it's got to go"
In this section, Baldacci verbalises his thought process on how to craft compelling dialogue. As he says, it's vital to identify the emotional context of a scene so that story and character align.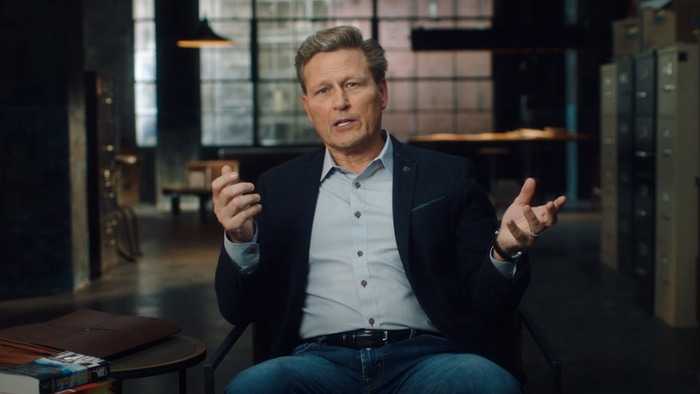 With attention to the 2 factors you should consider before writing a scene, Baldacci teaches you how to:
Improve your dialogue through character empathy
Consider the reader's perspective on the story
Effectively write to make every word count
Work with, and manage, shorthand writing
In this lesson, Baldacci teaches you what he considers to be the most important tool when it comes to dialogue. He also gives you a practice exercise you can use to sharpen your skills.
By the end of this chapter, I had a far better idea of what I needed to ask myself when approaching dialogue, including how to render body language onto the page.
Baldacci also offers some pointers on how shorthand can benefit your work (in limited doses). He gives an example of how he did this in The Last Mile and what he believes it achieved.
Lesson 10: Writing Action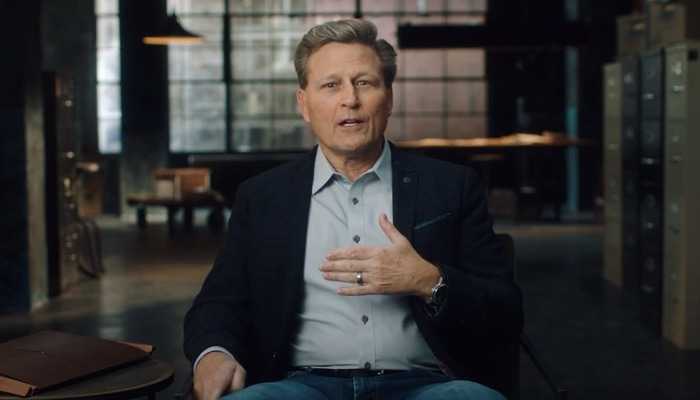 "You need to allow the moment to have its moment"
In this section, Baldacci shares his exact advice on what action can do for your story. As he sees it, action goes beyond fitting the thriller "codes" and can actually convey important information.
So, using The Innocent as a close study, Baldacci teaches you some practical tips for writing strong action scenes — and how they can advance story and character. He also shares some effective techniques for keeping your action believable.
By the end of this lesson, you'll learn:
How Baldacci likes to write action and why
The consequences of action on story and character
How to choreograph visually strong action scenes
Tips for improving your action-scene writing
Having shared his personal tricks for writing action, Baldacci then lets you in on:
Lesson 11: Writing Process
"If you're in the zone, you don't need a physical place that's perfect and pristine"
Here, Baldacci turns his focus on finding the time to write — especially if you (like him) have a full-time job. With reference to his legal career, Baldacci shares his techniques for breaking down the task of writing and finding the time to dedicate to it.
In fact, Baldacci even guides you through his working routine to show you how you can fit writing into your schedule no matter how hectic it is. Unlike other writers, he also dismisses the idea of targets and writes until "my tank is empty."
If you have a busy schedule, you'll likely find this chapter insightful. Personally, I felt Baldacci was a lot more relatable than other writers who have time to write for 5 hours every morning!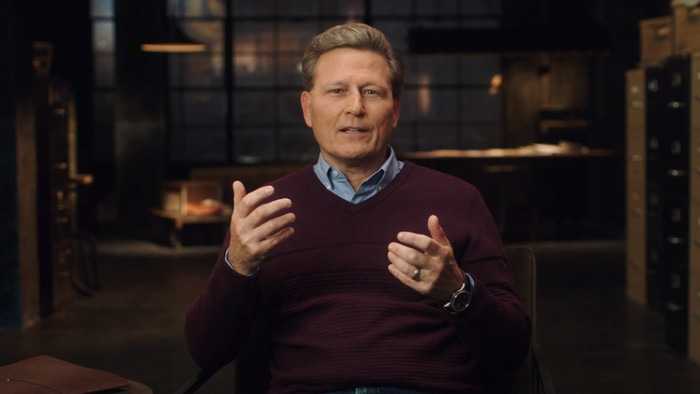 Overall, this lesson offered some great advice on how to develop your own writing process. Baldacci is also very mindful not to simplify the writing process into a "one size fits all" framework.
Having shared these handy strategies, Baldacci moves you forward to his "favorite" part of the writing process:
Lesson 12: Editing and Revising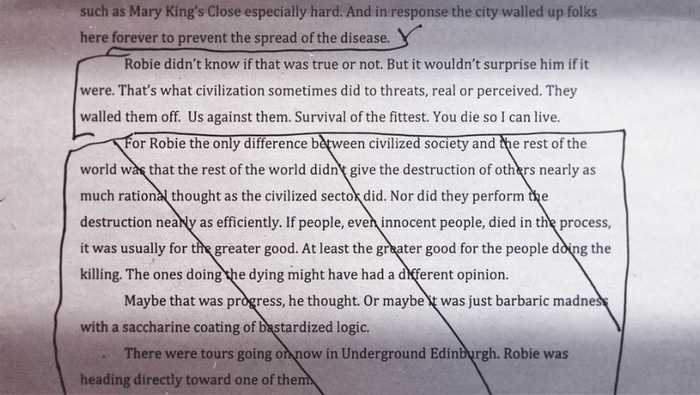 "Editing, oftentimes, is just cutting stuff out"
As Baldacci sees it, turning a manuscript into a novel is a 2-fold process. In this section, he teaches you what to expect when editing your work — especially when it comes to cutting.
By end of this lesson, you'll learn:
How Baldacci likes to edit his work
What "pin-endings" are and how to use them
The most important part of editing
How to combine foreshadowing with pay-offs
When to tell your manuscript is ready
Compared to other writers who offer more general advice, I liked that Baldacci approached this with the thriller genre in mind. While he gives due attention to cutting and revising, he backs up his advice by referring to thriller conventions.
For example, he teaches you how to check and refine your pacing, establish a strong flow, and tighten your work to keep the best parts only. Baldacci even shows you his first draft of The Innocent, reading an excerpt side by side with the finished novel so you can understand the changes.
Lesson 13: Working with an Editor
"Not any word you write is set in stone"
In this section, Baldacci offers some tidbits on how to work with an editor. He also takes you through the process of selecting editors and how you can work with someone who has a different style to you.
This chapter focuses on the critical relationship between writer and editor, and how you can build a trusting and supportive relationship. Baldacci even guides you through the editor's job and what the writer should know in order to work with them.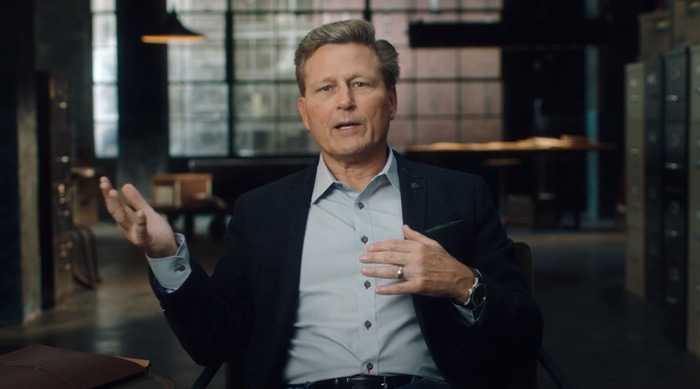 If you're at the stage where you're thinking about getting an editor, you'll probably find this chapter helpful. Baldacci shares his insights on what a good editor should do and how to collaborate successfully with them.
My favorite part of this lesson was Baldacci's sharing of an editorial letter he received. Having taken other writing MasterClasses, this was pretty unique to see.
Having picked apart this letter, Baldacci uses this example to teach you his philosophy on collaboration — including when to take constructive criticism and when to stand your ground.
With this in mind, Baldacci takes you forward to another crucial part of the writing world:
Lessons 14-15: Navigating the Publishing Business, Parts 1 & 2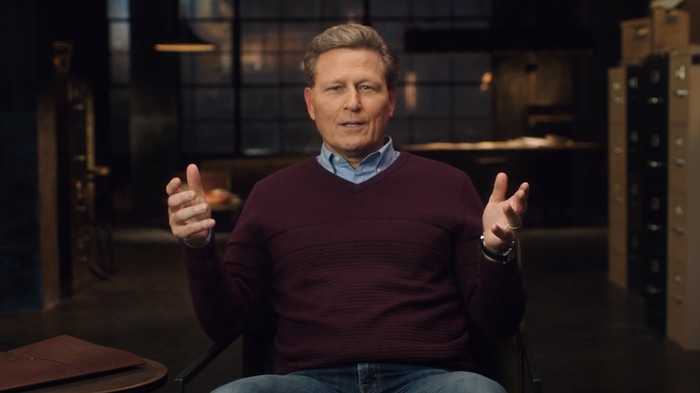 "It is a business, and you can't lose sight of that"
In this lesson, Baldacci gives you some insights into how to navigate the publishing world. Speaking from experience, he teaches you what he's learned along the way and what you should look into on your own.
So, in this chapter, you'll learn:
Key terms in the industry, such as royalties and advances
What you should ask of your publishers before committing
How to stand out as a partner to your publisher
The importance of an agent and how to get one
How to take the marketing side into your own hands
In my opinion, this wasn't so much a lesson on business as it was a snapshot of what you should research on your own. Baldacci tells you what you need to know to prepare yourself for the industry, but doesn't teach you it himself.
While he does offer some strategies for taking an active role in promotion, this lesson is more of an introduction to the business side of writing that you can look further into on your own.
That being said, this chapter concluded with some great advice on how to establish relationships with booksellers. As he puts it, this can only benefit your career, and is one of several other pointers he gives on how to invest in the business.
Lesson 16: Writing a Series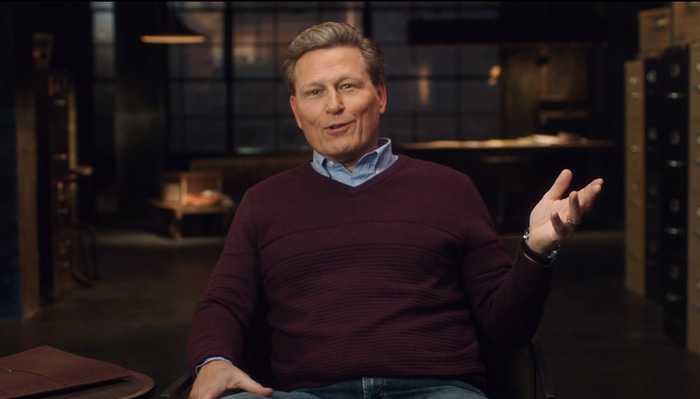 "What is your material? And what kind of story do you want to tell?"
Compared to other writers on MasterClass, Baldacci is probably best known for writing series. So, it only makes sense that this course should include a chapter devoted to his specialty.
In this section, Baldacci teaches you how to decide whether your story can go beyond a single book. He also dispels the myth that you can't write a series if this is your first time.
With this in mind, he posits some questions you should ask yourself to determine whether your story can go further. This includes judging character potential, exploring arcs, and what a series might allow for your story.
Advising you on the points he considers most important, Baldacci reflects on the first series he started and how he arrived at the decision to expand it. As he suggests, there are 2 key reasons to take a story beyond its first book, and yours should fit this criteria!
Whatsmore, Baldacci teaches you how to write sequels with long-term fans and new readers in mind. As he states, he writes his sequels to be read as either a follow-up or a standalone book. He tells you how he does this and how he works to keep all his readers happy.
Lessons 17-18: Life as a Writer and Follow the Words
"The only thing you can do, as a writer, is stick with it and get better"
In these final chapters, Baldacci distils his career to date. Having started writing screenplays, he turned his attention to what would be his first novel, Absolute Power.
He takes you through the struggles he encountered, including working through rejection.
With this in mind, you'll learn:
How to stay true to your story
When to write (and when to step away)
How to maintain precision as a writer
Baldacci's key pointers from this course
How to keep going when plagued by doubts
The significance of being a writer
All in all, these chapters cement Baldacci's assurance that "writers that are meant to be writers will be writers." Among his key takeaways in this section include the importance of commitment, how to learn from criticism, and how to persevere with your work.
While he admits his advice is subjective, Baldacci boldly asserts his credibility as an advisor on these points. As he sees it, writing is a compulsion that requires you to reinvent yourself constantly. And, if you maintain your drive to keep moving, your commitment will pay off.
What I liked about David Baldacci's MasterClass
Learn from a record-breaking author
With his first book breaking sales records in publishing, Baldacci has left a strong impression on the world of thriller writing — and continues to do so.
In this MasterClass, you get the rare chance to learn from the man himself, and get almost 4 hours' exclusive content from a bestselling thriller writer.
Great examples in each lesson
For me, one of the most enjoyable parts of the course was the in-depth examples Baldacci gave for each subject. He never discusses a topic without referring to examples, and this really helps to reinforce the lesson.
If you learn by example or are more of a visual learner, you'll appreciate the sharing of these on-screen examples. He also takes examples beyond his own books, and this easily makes the course more accessible.
In-depth look at research and publishing
While the whole MasterClass is undoubtedly thorough, what stood out to me most were the lessons on research and publishing.
Unlike other writers, Baldacci introduces research early on. In my opinion, this is a more logical format for a writing course — especially for thrillers, where factual accuracy is important.
Baldacci takes the time to advise you on research methods, and also offers insights into how to navigate the publishing world. Compared to other MasterClasses, this is the most in-depth look at the business side of writing I'd seen.
Excellent and relatable close readings
Like the examples I've already mentioned, Baldacci's strong suit in this course is his attention to close readings. In most lessons, you get to follow along key excerpts and hear Baldacci pick them apart to teach you his techniques.
While other classes, such as Neil Gaiman's, make use of this feature, Baldacci's readings were a key feature of the course. In fact, these close readings often tie the whole lesson together, and make the content more relatable and concrete.
What I think could be improved
One-sided perspective and experience
While I enjoyed Baldacci's MasterClass, I couldn't help but notice how one-sided it was in terms of his personal experience. As someone who gained unrivalled success from his first book alone, I didn't think his advice was helpful to someone who had experienced a lot of rejection.
Although he insists that he'd "still be writing today" if he hadn't met with success, his unique experience with his first publication isn't that relatable. He also admits the subjective nature of his advice, and assures you that his way is just one of many.
Less attention to Baldacci's writing background
Despite hearing a lot about Baldacci's law career and family life, you don't learn much about Baldacci's early interest in writing. As he relates, he started writing screenplays while working as a lawyer, and soon turned to his first novel.
Aside from that, you don't hear about what prompted him to take such a huge career step. Other writers, such as Walter Mosley, give a lot of attention to their early interests in writing, and I think this could've made Baldacci more relatable to his audience.
Some lessons seem self-indulgent
As nice as Baldacci seems, I felt that some lessons bordered on humble-bragging. Baldacci spends a lot of time listing off his credibilities as a record-breaking writer.
If you've arrived at his course, you probably have some idea of his status and understand that he's a trusted source to learn from. With that in mind, I don't think I needed to hear all of Baldacci's accolades.
Of course, this is a matter of preference, but I personally thought his achievements to date spoke for themselves!
Fast-paced talking can be hard to follow
Naturally, not every MasterClass teacher is "qualified" in teaching specifically. I find I can usually tell the difference between writers who have backgrounds in teaching and those who don't.
Baldacci falls into the latter category, and this shows in his fast-paced talking, which can be hard to follow at times. Although his lessons are packed full of helpful content, I did find myself pausing and rewinding to make sure I didn't miss anything.
Who is this course for?
In my view, this course is best suited to someone who's:
Keen to pursue writing as a career
Interested in thriller writing in particular
A fan of Baldacci's and his writing style
Eager to gain footing in the publishing world
This class is less suited to someone who's interested in publishing a standalone book or a novel outside of the thriller genre. Most of Baldacci's lessons are focused on mysteries/thrillers and one lesson is entirely devoted to series-writing.
So, if you fit the target audience, you'll likely gain a lot of great insight from the MasterClass.
How much does the course cost?
MasterClass pricing might've changed since this review, so for the latest info click here.
At the time of writing, a MasterClass subscription costs $180 a year ($15 a month).
With the subscription, you have access to all 100+ MasterClasses.
The great thing about this is that the more classes you take, the less effective cost per class is.
For example, if you can find at least 4-6 classes you like, you're effectively paying $30-$45 per course ($180 / 6 classes = 30).
Bearing in mind these classes are taught by world experts, the value is unbeatable. It's sort of a way to hack learning.
Also, MasterClass offers a 30 day refund if you're not happy with your purchase.
If you want to buy a single course, there's a way to do this — but it's a little convoluted. You can buy a single MasterClass as a gift, and give that class to yourself. This price here is $90.
However, arguably the best value is with the all-access pass.
Alternatives to David Baldacci's MasterClass
Luckily, there's no shortage of writing courses both in and outside of MasterClass. In fact, Dan Brown's course is a standout alternative if you're interested in thrillers specifically.
At the time of writing, MasterClass has the following alternative writing courses:
Outside of MasterClass, I found this "Thriller Novel" course on Udemy. While this course is cheaper, it's also a lot shorter than Baldacci's — and lacks the expert-level teaching.
The verdict?
With David Baldacci's MasterClass you get 3+ hours of exclusive content from one of the most acclaimed thriller writers of our generation. In my opinion, this more than justifies the cost.
And, remember that with the all-access pass you can take any of the MasterClass courses!
David Baldacci's MasterClass: what others have said
My aim here is to present the most fair and balanced review of the David Baldacci MasterClass. This means drawing attention to both good and bad reviews.
While researching for people's views on Reddit and similar forums (as well as MasterClass itself), I found mixed feedback for this course. For some, an additional thriller course was unnecessary due to its being covered by Dan Brown already:
"We had this genre in Dan Brown. How about the fantasy genre?"
Some even questioned the legitimacy of hearing from a writer who got uniquely lucky with his first book:
"Their success has nothing to do with hard work or talent -- there are millions of fantastic writers who will never be successful due to sheer competition, and yet these instructors never mentioned the word luck!"
While I agree that Baldacci's experience is less relatable than others', I still think Baldacci's course is valuable for budding writers. Even though he got "lucky," he's clearly worked hard to get where he is today and has some important knowledge to share.
Also, I liked that MasterClass chose to include another thriller-writing course. Having some variety means getting to hear other points of view and gaining new perspectives on a certain topic.
In fact, most students enjoyed Baldacci's class and liked his direct style of teaching. Some even ranked it as one of the best writing classes on MasterClass:
"Mr. Baldacci is an amazing instructor. So clear and compelling! Definitely one of my favorite writing courses on here so far"
"The coolest part about MasterClass is how they're always awesome. [...] I hadn't expected another perfect one on writing"
Overall, most students who took the course found that they took a lot from it. So, if you're aspiring to follow in Baldacci's footsteps, this course is probably for you.
How long it took to complete the course
Clocking in at nearly 4 hours, this MasterClass is a little longer than others. For me, this is a huge plus as it means more quality content! As some topics are 2-parters, it's a good idea to "chunk" topics together, and you could easily spread this course out over a week or 2.
Is the course content unique?
Frankly, this course isn't 100% unique.
Baldacci has a strong online presence and has both written and spoken about his craft in some detail. Mostly, this includes interviews and articles on his "top writing tips."
That being said, I think these tidbits are quite general when compared to his MasterClass. In the course, you get 3+ hours of thriller-specific advice. You also have the benefit of well-structured lesson plans and all information in one easy-to-access place.
MasterClass also places the student experience at its core, so you don't only get Baldacci's advice, but the whole package of a high-production and well-tailored online course.
In my opinion, this is what makes MasterClass stand out.
What you will need
Luckily, all of the course's resources are included on MasterClass itself. You don't need any additional tools to complete this class!
Is the David Baldacci MasterClass worth it?
If you're interested in a career in thriller-writing and are willing to put Baldacci's advice into practice — this is the MasterClass for you.
In fact, even if you're not 100% set on writing a series, I think Baldacci's course has some great advice that can help you develop your writing skills.
However, if you're less keen on thriller writing or want to explore non-novel forms of writing, one of the other writing courses on MasterClass might be better for you. Of course, if you opt for the all-access pass, you can take them all!
Overall:
If you're intrigued by the MasterClass trailer and lesson plan, this is a valuable MasterClass to invest in.
Whatsmore, with the all-access pass you can take as many courses as you'd like for a more rounded learning experience. So, whether in or outside of writing, it's worth checking out other MasterClass trailers to see if they interest you.
Courses include Ron Finley teaching Gardening, Stephen Curry teaching Shooting, Ball-Handling and Scoring, and Serena Williams teaching Tennis!
Also, MasterClass offers refunds within 30 days of purchasing if you don't like your course. This reduces your risk of losing money if the course wasn't what you were hoping for.
Frequently asked questions
How much does David Baldacci's MasterClass cost?
A MasterClass all-access-pass costs $180 a year ($15 a month). This gives you access to the David Baldacci MasterClass, alongside 100+ other courses.
How long is David Baldacci's MasterClass?
David Baldacci's MasterClass is 3 hours and 46 minutes long and consists of 18 videos.
Can you get the David Baldacci MasterClass for free?
Unfortunately you cannot get the David Baldacci MasterClass for free. But MasterClass has a range of purchasing options and offers refunds if you're not happy.
Can I get a refund if I don't like the David Baldacci MasterClass?
Yes, MasterClass operates a 30 day refund policy if you purchase directly through them. If you purchase through other providers, their returns policy may apply.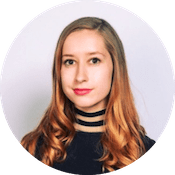 Rebecca graduated from King's College university with a first class honours in English Language, followed by a Masters' Degree in Eighteenth Century Studies.