Shonda Rhimes is an American TV and film writer best known for her medical drama, Grey's Anatomy. Rhimes has made herself a prolific figure in network TV production.
In the Shonda Rhimes MasterClass, you get the chance to learn from Shonda herself. She takes you through her career journey and teaches you how to master script-writing, character design, and more.
If you're here, you're probably interested in finding out if this MasterClass is right for you. In this Shonda Rhimes MasterClass review, I'll consider the pros and cons to help you decide.
Before I begin, here's a summary of the key points:
.
Quick summary
Learn how to:
Analyze TV to become a better writer
Find and grow compelling ideas
Effectively research for your story
Create memorable characters
Successfully pitch your show
Write an enticing and marketable script
Craft naturalistic dialogue
Pros
Learn from a successful TV writer
Excellent resources for further study
Varied and interesting content
Cons
Not always the best teacher
Writers' room feels distant
Often case study-specific
Course length: 30 lessons, 6 hours, 15 minutes.
Best for: Writers who are looking to pitch their scripts or progress in their TV writing.
Overall: An interesting insight into life as a TV writer for network television. The Shonda Rhimes MasterClass teaches you how to write pitches, adapt to the writers' room, create a writing routine, and break into the industry (view details).
Now I'll look deeper into what the Shonda Rhimes MasterClass covers, what I liked/disliked, and possible alternatives.
Here's what I'll look into:
About Shonda Rhimes and MasterClass
Inside Shonda Rhimes' MasterClass
What I liked and disliked
Who the course is for, prices, and alternatives
What others have said about the MasterClass
Verdict – is the Shonda Rhimes MasterClass worth it?
Firstly, here are some basics:
About Shonda Rhimes
Shonda Rhimes is an American TV and film writer, producer, and showrunner. Along with Grey's Anatomy, she's also famed for her political thriller, Scandal.
In 2015, she received the WGA Laurel Award for TV Writing Achievement.
She was also given 2 Publicists Guild of America awards – one for Showmanship in TV and the other for Lifetime Achievement.
If you're a budding writer with plans to start (or finish) a script, this MasterClass is a valuable resource.
If you haven't seen the trailer for this MasterClass, I highly recommend you watch it:
And in fact, Shonda Rhimes and Aaron Sorkin's class ranked top in our best screenwriting class round up.
About MasterClass
"Our instructors are the best in the world."
MasterClass is an online educational website founded in 2015. It has over 80 video courses from renowned celebrity teachers with a range of topics to choose from.
Its teachers include Aaron Sorkin, David Lynch, Tony Hawk, and Gordon Ramsay. This makes for a unique learning opportunity that is supported by the high production values of the MasterClass team.
You can buy an all-access pass for $180. This gives you access to unlimited courses within a yearly subscription. So, you can mix and match subjects for a varied learning experience.
Although it's a young company, MasterClass has already changed the landscape of online learning and is constantly adapting and improving to cater to its viewers.
With that in mind, MasterClass might not be for everyone. You should consider both the pros and cons before committing to a course.
Inside Shonda Rhimes MasterClass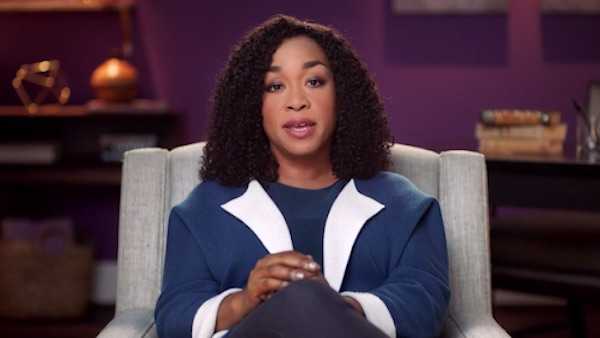 Shonda Rhimes' MasterClass spans 30 lessons of around 15 minutes each. This adds up to a total viewing time of 6 hours and 15 minutes.
Along with the MasterClass video lessons, the following resources are also available:
64-page Workbook
Grey's Anatomy original pitch, pilot, and story bible
Scandal 301 script, pilot drafts, and alternative scenes
Here's what you'll find inside Shonda Rhimes' MasterClass:
Lessons 1-2: Introduction & Teach Yourself TV Writing
"If you watched Grey's Anatomy, you probably spent more time with Cristina Yang than you did with your friends."
In her opening chapters, Shonda discusses the "intimacy of television." As she explains, TV has endless possibilities that transcend the medium of film.
She gives the example of Meredith Grey's story in Grey's Anatomy, and also teaches you the importance of writing from character.
Along with this, Shonda imparts some advice on how to teach yourself TV writing to really get an education in television. As she puts it, there are 3 things an aspiring writer for TV should do.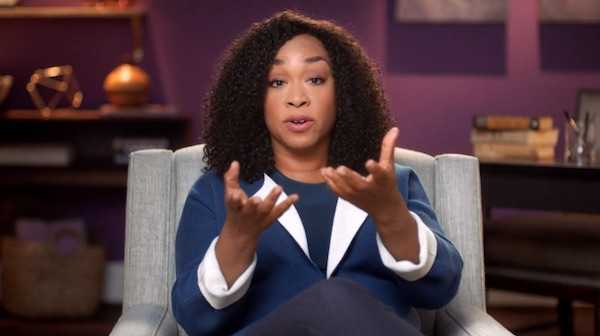 This lesson has plenty of key takeaways for any writer and will help you develop a better understanding of how TV writing works. You'll learn how to teach yourself by reading and watching shows, and get a better idea of what to look out for when approaching a show critically.
Lessons 3-4: Finding an Idea & Developing the Concept
"A television series has endless stories."
For Shonda, ideas come from everywhere. Because of this, it's important to learn how to keep track of them in order to take them further and she shares her methods for doing this.
Along with this, she also teaches you how to:
Distinguish between an idea for TV and an idea for film
Ask important questions to determine the marketability of your idea
Tell when your idea is original and when there might be red flags
Better understand what the marketplace is looking for
Know the difference between an idea and a premise
In these chapters, Shonda stresses what she believes to be the most important elements of storytelling. She also lays down key plot points that must occur in each episode in order to fit the 5-act structure (view details).
After that, Shonda also spends time taking you through her "Story Bible." She explains what this is and how she uses it to describe character, themes, and episode structures.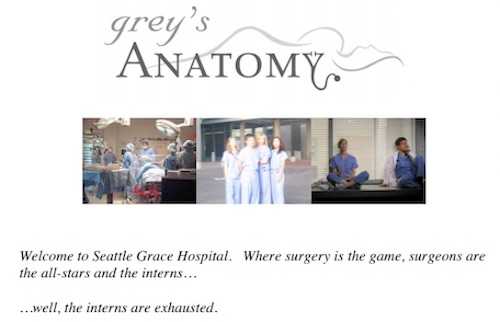 Lesson 5: Researching Your Story
"There comes a moment when you realize: if I don't write this down, I'm going to lose it."
As a huge fan of her library, Shonda admits to having a more old-fashioned approach to research. She highly recommends reading as much as you can, but also has some more unexpected ways of researching for her stories.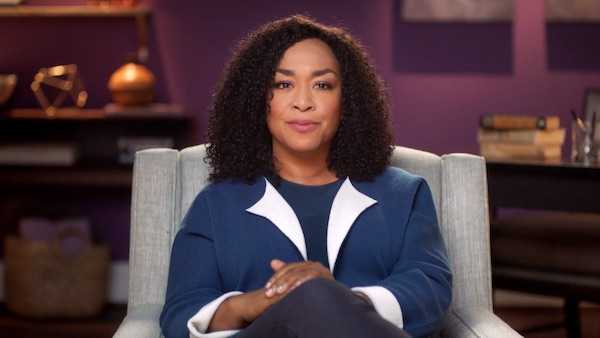 Shonda teaches you how to:
Effectively use basic resources
Talk to subjects to gain valuable details
Strike a balance between asking questions and listening
Use your story to determine the kinds of research you should be doing
In this section, Shonda gives you research examples from Grey's Anatomy and Scandal. This includes how to navigate medical jargon and how to interview a subject, as she did with Judy Smith for the character of Olivia Pope.
Lessons 6-7: Creating Memorable Characters
"I hope what people find in the characters I write is that they feel truthful."
Using Olivia Pope as her case study, Shonda teaches you how to fill your characters with life in a way that feels natural. She poses several questions you should ask yourself when creating characters bios, stressing the need for your characters to feel human.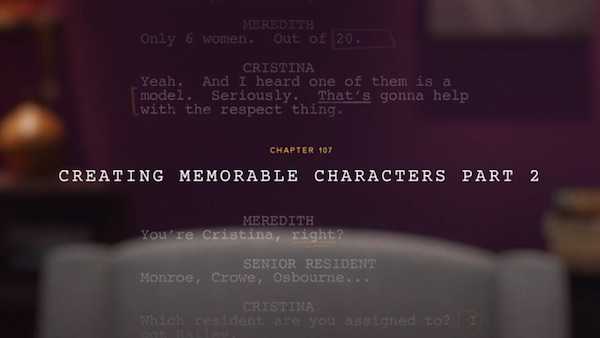 In this 2-part lesson, Shonda gives some great insight into what is and isn't necessary when fleshing out a character. In fact, she relates backstory to the main plot line, suggesting this as a benchmark for evaluating character details.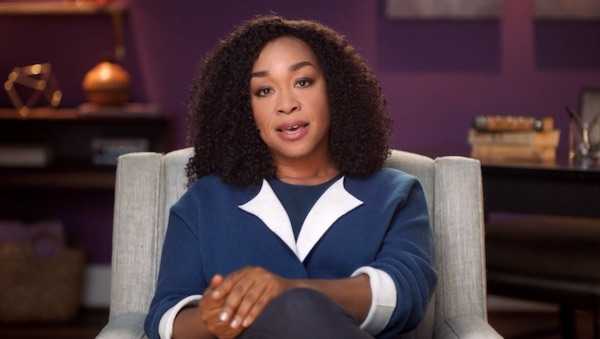 For Shonda, there are certain character types that work well for TV. Without sacrificing originality, you can establish these character types to enhance a viewer's understanding of the story.
Importantly, Shonda considers character to be key to storytelling, and it's vital that you know how to make your characters active within the narrative.
Overall, this was an interesting way to consider characters as instrumental to narrative rather than reactive to it.
Lesson 8: Pitching Your Show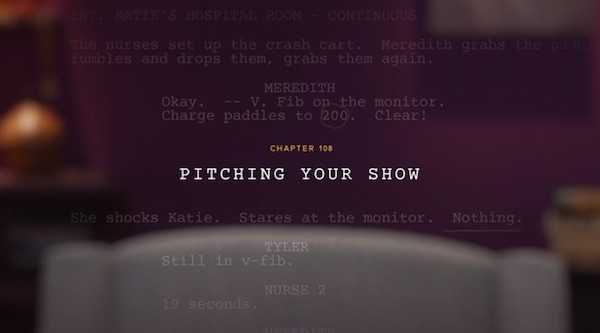 "You have to be able to know what details to share."
Unlike other MasterClasses I'd taken, Shonda dedicated a whole chapter to discussing show pitches. While many writers are wary of sharing their craft, Shonda was blunt and to-the-point about the techniques she uses when making a pitch.
You will learn how to:
Understand what a pitch is and how the process works
Successfully structure a pitch from start to finish
Make the recipient of your pitch care about your story
Use storytelling skills to illustrate your show's world
Make your pitch market-friendly and enticing
Practice and prepare for your pitch meeting with executives
As a whole, this section was one of my favorites in terms of how practical and specific it was. Shonda also shares with you her original pitch for Grey's Anatomy.
For visual learners, this PDF extra was a good way to cement Shonda's learning as it showed a clear example of what a pitch looks like on paper.
In her conclusion, Shonda leaves you with some quick-fire tips on how to get your pitch across quickly and effectively. She also tells you the 2 most dangerous qualities of a pitch that you should avoid at all costs and expands on these "red flags" to show you why they're ineffective and what you should do instead.
Lessons 9-12: Writing a Script: Structure, Process, Effective Habits & Pilot
"I try to step into a drama knowing what the last scene's going to be."
In these sections, Shonda teaches you how to:
Organize your drama into acts
Create helpful outlines to plan your script
Differentiate between A, B, and C stories
Write a beat sheet for your show
Find a writing ritual that works for you
Recognize the qualities of a good pilot
From the beginning of the chapter, Shonda takes you through the steps necessary to write a successful script. This includes the research process, creating outlines, training good habits, and even the writing programs she uses.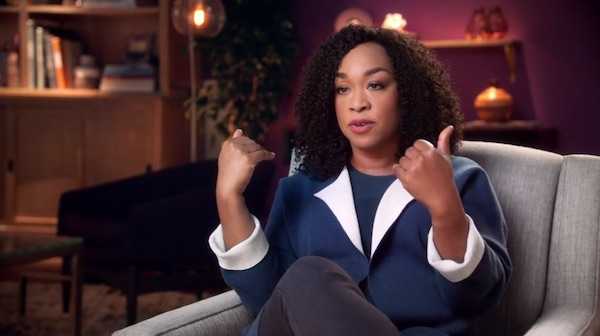 What I liked about this section was her sharing of key habits and rituals that help her to write. This includes how to overcome writers' block, which is always a talking point for any writer.
Because of this, I found these chapters some of the most motivating and helpful for day-to-day life. She's always exact about what you need to work towards and how you can best manage your time.
Lesson 13: Writing Authentic Dialogue
"It doesn't have to be your voice. It just has to be a true voice."
Shonda maintains that dialogue is "almost everything." It needs to be authentic and believable so your audience can relate to the characters.
Here, Shonda teaches you how to study TV to deconstruct dialogue. This, she says, is a helpful way of assessing what does and doesn't work.
An important takeaway from this lesson is the difference between text and subtext, and how you can translate that onto the screen.
Lessons 14-15: Case Study: Grey's Anatomy Pilot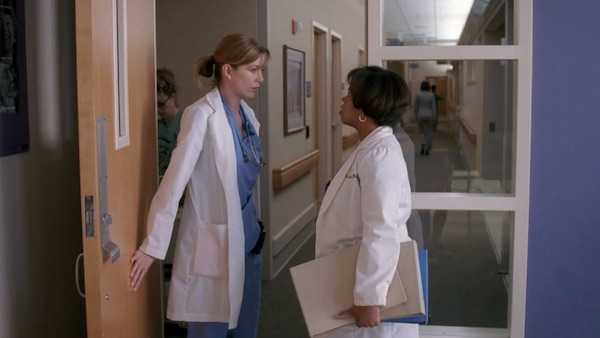 "You don't need to tell an audience everything. You just need to tell them enough."
Returning her focus to the 5-act structure, Shonda focuses on the Grey's Anatomy pilot as a case study. She uses this episode to demonstrate the helpfulness of act breaks and where they occur, as well as teaching you how to create an exciting opening.
In this section, you will learn:
What counts as a cliché and how to avoid this
How to introduce your A and B stories
The milestones you should hit in Act 1
How to keep your audience watching
What to cut from your drafts
Again, the PDF resources are helpful to refer to in this section. Shonda shares her pilot revisions for Grey's Anatomy so you can get a better idea of what is kept and what is cut.
As she says, the cut sections often occur in the same place throughout the scripts. She tells you why this is and what cutting can do for your final draft.
Lessons 16-20: Case Study: Scandal Pilot: Acts 1-5
"The less your characters can say and the more you can show, the better."
In a writers' room setup, Shonda and a team of writers discuss each act of the Scandal pilot. She also takes questions from the room and shares why she made certain choices during the writing and editing processes.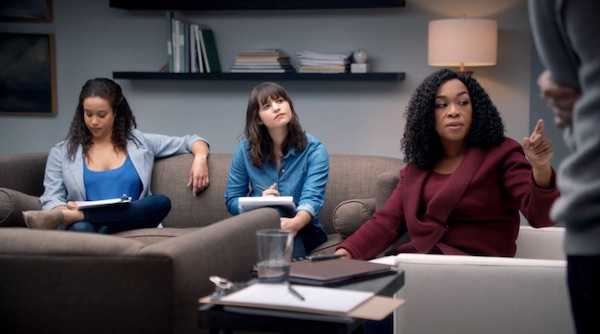 While I found this lesson less engaging (especially as someone who hadn't seen Scandal), Shonda did break down the 5-act structure in great detail and with examples.
As she puts it, there are certain elements that make a pilot succeed. The 5-act structure is crucial to this, as it's a way of introducing the story and allowing audiences to understand the world they're in.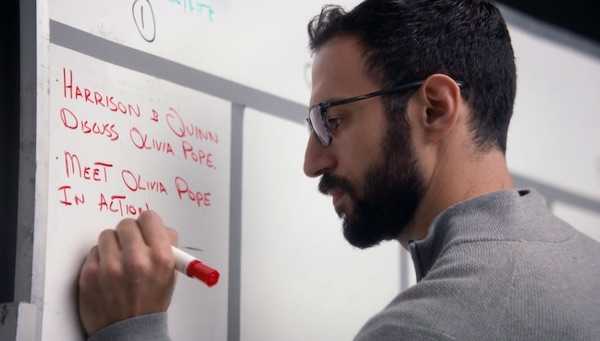 This chapter is also an interesting way of looking at how a writers' room might work. I saw another example of this in Aaron Sorkin's MasterClass, and it gave a unique insight into what a day in a TV writer's life could actually look like.
Lesson 21: Editing Your Script
"Hearing a script somehow brings it to life."
Following on from her previous lesson on writing a script, Shonda now shows you how to edit a script for shooting.
Firstly, she shares her personal editing methods that work for her and gives you advice on how to edit effectively within time constraints.
Secondly, with the Grey's Anatomy pilot revisions serving as a reference, Shonda also discusses some important ways of deciding what to keep and cut when working towards your final draft.
Lesson 22: Beyond the Pilot: Writing a Series
"If you put something in your show, there'd better be a reason for it."
Shonda takes TV writing beyond the pilot to consider how you can build and sustain a series. Like her early comparisons to film writing, this section focuses on TV's possibilities when it comes to multiple narratives and character arcs.
In this chapter, you will learn how to:
Understand your second episode in relation to your pilot
Establish and fulfil the promise of your show
Use ideas for the series effectively
Be versatile and evolve your show
Write the best kinds of stories for your audience
Lesson 23: Scandal Case Study: "It's Handled"
In this section, Shonda features a more specific case study – a short scene from Scandal, which MasterClass screens within the lesson.
Focusing on Olivia Pope, Shonda teaches you how to analyze the scene to discern the techniques used to enhance the character.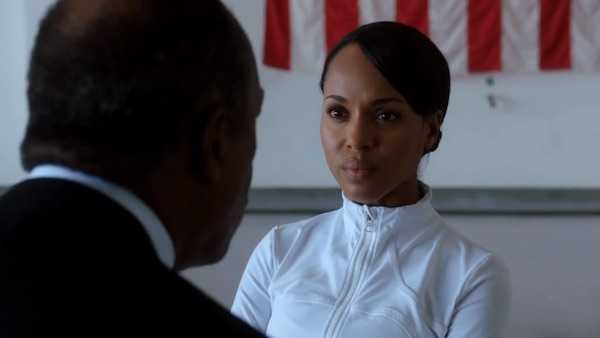 As she discusses in her previous chapter, it's crucial to show new character layers and to develop characters throughout the series. For Scandal, this scene is key to showing Olivia's character in a new light.
Lessons 24-27: Breaking into the Industry, Working in a Writers' Room, TV Production & Showrunning
"If you can write, somebody will hire you."
Unlike other teachers who treat their audience as film school students, Shonda takes a more general approach to advising her viewers.
So in this chapter, Shonda will teach you how to:
Create a positive working impression
Build a network of your peers
Take advantage of available programs
Get the most out of writers' rooms
Understand the fast-paced nature of the industry
Find a non-writing producing partner
As well as this, Shonda also answers the question: what is a showrunner? For her, showrunning is the best way to ensure you aren't working for someone else. In this section, she teaches you a showrunner's job, and also how to form good time management skills.
Lessons 28-30: Life of a Writer, Shonda's Journey & Conclusion
"Nobody has to pay you to be able to write."
As a well-established TV writer and producer, Shonda's worth listening to when it comes to discussing the life of a writer. She teaches you the best habits to get into and also how to tackle the work/life balance dilemma.
What I liked most about this section was her confidence in knowing her place within the industry. She discusses the hurdles of nervousness and doubt, and actively encourages you to revel in the experiences.
This was a motivating chapter, and it looked at Shonda's journey from graduation to internship. She related how she got her first pilot and how she came to realize the success of Grey's Anatomy.
Shonda's standout quality is her no-nonsense approach to sharing hard truths. She believes, her MasterClass can help you create a final script. But it's down to you to put in the work.
My Experience of Shonda Rhimes MasterClass
All in all, Shonda's MasterClass was full of useful information. In contrast to other writing courses, it covered a lot of detail I hadn't seen, and the writers' room was a nice way of gaining access to a writer's daily life.
However, I don't think this course is for everyone. As you read on, it's worth bearing in mind the pros and cons to decide whether this is the MasterClass for you.
What I Liked About Shonda Rhimes' MasterClass
Learn from a Successful TV Writer
Whether you're a fan of her work or not, there's no denying that Shonda's a talented and accomplished writer. She has an array of awards under her belt and is known for creating long-running and critically-acclaimed series.
In her MasterClass, you learn directly from Shonda. This is likely the closest you'd get to a 1-1 experience and, as Shonda herself said, "I have never gone into this much detail about my process."
Excellent Resources for Further Study
In total, Shonda's MasterClass has 8 PDF resources for you to follow along with the course (or come back to in your own time). These are invaluable for cementing the ideas of each lesson and gives you some great practice for reading and evaluating scripts.
Overall, MasterClass does a good job of complementing the course with the resources. This also includes the 64-page Workbook, which includes chapter summaries, assignments, and further viewing. Helpfully, there's also notepaper within the PDF, which is great for those who want to print and take notes as they go.
Varied and Interesting Content
Throughout the course, there's a range of content to mix up the lessons. Namely, this includes a writers' room setup, pilot analysis, screenings, and various in-depth case studies.
For those who get bored easily, I think this is a great format for keeping you engaged. This is because it departs from the speaker-and-listener setup and allows you to take a more active role in the learning process.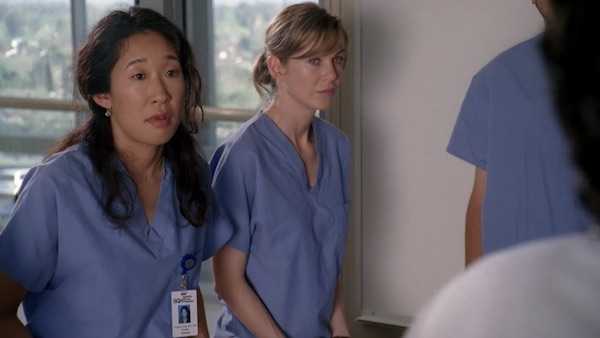 Helpful and Active Community Hub
As I see it, the Community Hub is one of MasterClass's strongest aspects. Here, the MasterClass team encourages active discussion and participation in giving feedback on assignments as well as debating lesson content.
As a result, this is a nice way to take the class beyond the video and to reinforce learning. It's also a great way to get help if you're unclear on any points.
Strong Balance of Theory and Practice
While some MasterClasses veer one way or the other, Shonda's MasterClass has a strong balance of theoretical and practical teaching. For me, this is the best way to learn as you get both the foundational knowledge and the tools to put it into action.
In particular, I liked the tactile examples Shonda gave throughout the course, and the physical scripts you're able to print. For me, this took the course away from the abstract and gave me something material to focus on.
Sound Advice on Breaking into the Industry
One standout of Shonda's MasterClass is the detail she gives to breaking into the TV industry. From the start, you can tell that this course is geared towards those who are serious about TV writing as a career.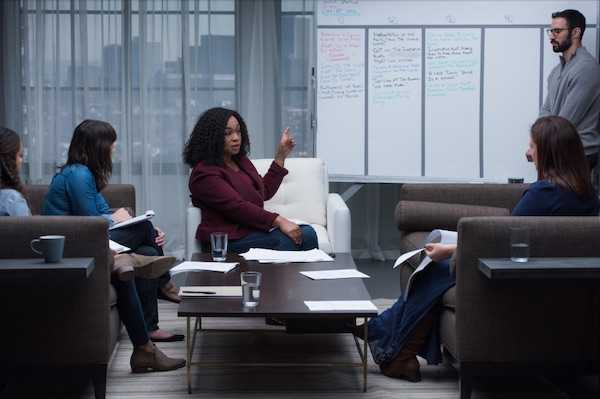 If you're someone who's working on a script, or planning to do so, I have no doubt that this is a valuable course. In fact, Shonda goes into great depth about the steps you should take to get into the production industry.
What Could Be Improved
Not Always a Great Teacher
While Shonda gives great insight into her personal approach to TV writing, I didn't always find her the most engaging teacher. For instance, her discussion of the A, B, and C stories were difficult to follow.
By the end of the lesson, I wasn't always clear on the terms Shonda had used. As one Reddit user pointed out, a more experienced teacher like David Mamet might be a better choice for those looking for more technical learning.
"I'd say wait for the David Mamet one coming out soon and see what people say about it. He's one of the great stylists, and has actually spent a lot of time as a writing professor, so I imagine his lectures may be a bit more useful and well thought out than what Rhimes or Sorkin might say."
- Comment from Reddit
Writers' Room Feels Distant
While the writers' room was an interesting break from the 1-1 video teaching, I didn't feel like the section was well introduced. Overall, I wasn't sure who the other guests were, or what the context for the meeting was.
It would have been helpful to have a clearer introduction to this part of the course, as it spanned a good number of chapters. I also wasn't sure what the end-point was, and it felt as though we'd been thrown into a discussion mid-way.
Often Case Study Specific
Throughout the MasterClass, Shonda gives you plenty of universal tips when it comes to researching, writing, and editing your script. However, I'd say that at least half of the course is focused on case studies. Namely, these involve the series, Grey's Anatomy and Scandal.
While it's not essential to have seen these shows to understand the lessons, it helps. In the writers' room, all discussions revolve around clips the team have already viewed in some detail.
Because of this, I think it's worth having some basic knowledge of the shows and their characters. That being said, the PDF resources do a great job of introducing Grey's Anatomy to newcomers, and this is helpful for understanding many of the scene studies.
The Course is Not Level-Specific
In a way, this is a positive aspect of the course. This is because Shonda addresses students at different levels and tries to cover all bases when it comes to TV writing. However, this does mean that some parts of the course won't be relevant for everyone.
For example, Shonda takes the time to consider how you should act in the writers' room. This includes how to make a good impression on the first day and how to take an active role in seminar discussion.
Because of this, some students might not find all chapters relevant to their points in their careers. It's worth bearing in mind that this course addresses a wide range of students and that the course isn't specific to one skill level.
Teaching is Centered on Formula
One point worth noting is that Shonda is a firm believer in the 5-act structure. While this is helpful to some (and clearly an effective method of storytelling), some students might not agree with the rigid way Shonda structures her scripts.
In fact, a common criticism is that there is no one way to write a script, and any advice on doing so is simply a matter of preference. Although Shonda does her best to express this, you should bear in mind that her lessons do focus a lot on the "rules" of TV writing.
Who Is This Course For?
On a scale of 1-10 (1 being a novice and 10 being a professional), I'd say this course is best suited to those between 1 and 7. Overall, Shonda teaches a lot of introductory knowledge about TV writing, and dedicates a whole chapter to breaking into the industry.
At the same time, she also delves into her life as a showrunner and suggests ways in which writers can progress within the system. Compared to other MasterClasses, Shonda's is certainly one of the most career-specific and will teach you how to get into TV professionally.
In this MasterClass, you will learn how to:
Create memorable characters for TV
Understand and cater to your audience
Successfully pitch your show to executives
Plan your script to the 5-act structure
Develop effective habits for writing
Craft authentic and honest dialogue
Break into the TV production industry
How Much Does the Course Cost?
At present, MasterClass has 2 purchasing options:
Single-Course Purchase
This is a one-off payment of $90 that gives you unlimited access to one MasterClass of your choice. Once you buy it, it's yours forever (including the PDF Workbook and any other resources).
For Shonda Rhimes' MasterClass, this works at $15 an hour. Especially for a celebrity teacher, this is a fair price to pay. As a 6+ hour course, there are certainly steeper options both on and outside of MasterClass.
All-Access Pass
As a yearly subscription, the all-access pass costs $180. With this, you can take as many courses alongside one another as you wish. This is especially helpful if you have a specific area of interest, or even if you're keen to take courses in multiple categories.
MasterClass has a 30 day refund policy if you're not happy with your purchase.
Alternatives to Shonda Rhimes MasterClass
Within MasterClass, there are other writing courses available:
As well as MasterClass, there are some other online options. Udemy has a Screenwriting 101 class which has 1.5 hours of video content. Coursera also has a Script Writing course that teaches you how to write a pilot episode.
Shonda Rhimes' MasterClass: What Others Have Said
While researching this course, I found that Shonda's MasterClass had mixed reviews online. Overall, many enjoyed how in-depth the course was. With 30 lessons, Shonda covers a lot of groundwork and gives you some solid advice to use in the future.
"I signed up for the Sorkin class when MasterClass first began. It was worth every cent and I highly recommend it. However, I asked many questions that I never got answers to. This class answers all those questions. I have been through all the lessons and I am really impressed."
- Comment from the community
"I've been wanting to make an online TV series for a few months now, and I know it's a long term project. After seeing a MasterClass ad on YouTube. I had to look into it, and I'm glad I did. This course is really interesting and I look forward to watching more of it!"
- Comment from the community
In fact, MasterClass users seemed impressed by how much Shonda taught within her 6-hour course. For me, the additional resources were also generous and helpful.
However, some users on Reddit weren't too sure about how suited this course was to complete beginners. For instance, one user noted that it was more geared towards those who were already in the writers' room, rather than those who were still trying to get there.
"It might work well enough for people who are already in a writing room, not those who still knock on the door.

Is it worth the money? That depends, $90 is not a lot of money for a seminar with someone who's at the top, but you can learn a lot from free videos and podcasts of currently running TV shows. I still have 2/3s left to know if I've actually learned something useful and if that course fits someone at my position."
- Comment from Reddit
Above all, a common drawback for many was that it wasn't specific enough to their needs, and that other resources might be more valuable in this respect.
"I respect her career and skill, but don't enjoy her shows. If that 5 hours was personally tailored to my needs as a writer, then I'd pay three times that and more, but the impersonal nature of these classes sometimes doesn't address what I really need to improve."
- Comment from Reddit
Before taking this MasterClass, it's worth considering where you're at in your career and what you're looking to get out of the course. If Shonda's class doesn't seem right for you, MasterClass publishes all its trailers on YouTube so you can get a feel for the lesson content.
Is the Content Unique?
While researching Shonda's other advice on TV writing, I came across a lengthy video titled, "The Anatomy of a Script." In this, Shonda is interviewed about her writing process – specifically in relation to Grey's Anatomy and Scandal.
While this video was interesting, I don't think it covered the same depth as her 6-hour MasterClass. As she said herself, she has never spoken in this much detail about her writing before.
Along with this, the MasterClass mimics a 1-1 teaching experience, which I found more engaging than the interview format. MasterClass also has the benefit of putting all lessons in one place. This makes it easy to revisit and is a useful resource for any writer.
What You Will Need
Shonda Rhimes MasterClass doesn't require any tools or equipment. If you have a printer, this could be useful for getting a physical copy of the Workbook and writing all your notes in one easy-to-read document.
Also, if you have a library pass and/or a TV subscription, this could definitely be helpful. However, it's not essential to get the most out of the course, and many resources are freely available online.
Is It Worth It?
If you're a fan of Shonda Rhimes, or are serious about breaking into TV writing professionally, I think this course is a must-watch. Shonda teaches you about the different careers available in TV production and how to get your foot in the door within a tricky market.
Pros:
Learn from a successful TV writer
Excellent resources for further study
Varied and interesting content
Cons:
Not always the best teacher
Writers' room feels distant
Often case study-specific
In this MasterClass, you will learn how to:
Actively teach yourself TV writing
Find and develop a strong idea
Best research for your story
Create memorable characters
Write and deliver an effective pitch
Craft authentic and realistic dialogue
Understand TV's 5-act structure
Edit and refine your script for shooting
Break into the industry and get noticed
Work as a showrunner and develop good habits
While $90 might seem like a steep price, it's worth noting what this course has to offer and how this could benefit your goals. If Shonda's lesson plan interests you, this MasterClass could be a worthwhile investment.
If you're interested in TV writing but are unsure whether this is the class for you, maybe consider the all-access pass. In fact, this is the best value for money considering the content you get. This pass allows you to mix and match courses across MasterClass.
In conclusion, Shonda Rhimes' MasterClass is a helpful and realistic insight into life as a TV writer. If you're writing a script, or have plans to write one, I think this MasterClass is definitely for you.
Frequently Asked Questions
How much does Shonda Rhimes MasterClass cost?
As a stand-alone course, Shonda Rhimes' MasterClass costs $90. However, the all-access pass costs $180 and gives you access to all courses across the year.
Can you get Shonda Rhimes' MasterClass free?
No, this MasterClass isn't available free of charge. However, you can watch the trailer and read this review to see if it's a good fit for you.
How long is Shonda Rhimes' MasterClass?
In total, the Shonda Rhimes MasterClass is 6 hours 15 minutes long.
Can I get a refund if I don't like the MasterClass?
Yes, MasterClass offers refunds within 30 days of purchasing.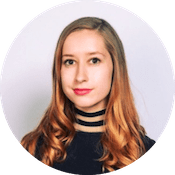 Rebecca graduated from King's College university with a first class honours in English Language, followed by a Masters' Degree in Eighteenth Century Studies.