Issa Rae is a creative powerhouse. She rose to prominence through her original YouTube content and now has writing, action and production credits on a range of amazing films and shows, such as Insecure, The Hate U Give, and Little.
In her MasterClass she teaches the art of creating outside the lines. Using her own unique journey to encourage and inspire aspiring creatives.
If you're wondering whether this course is right fit for, whether MasterClass is worth the money, or what kind of content this course contains, this Issa Rae MasterClass review is here to help.
I've completed the course in its entirety. And I've taken a good look at additional materials, assignments, and other learner's experiences. I'll share all the information you need to know, as well as my personal take on what I learned.
If you're short of time, here are the highlights:
.
Quick summary
You will learn:
To find your voice and develop your story
To craft believable, authentic characters and plotlines, using Issa's Insecure as a case study
What to include in a pilot episode to grab your viewer's attention and leave them wanting more
To work with a diverse writer's room and use feedback to develop your scripts
How to get your stories out there, build an audience and reach the right people
Inspiring tips to build resilience and resourcefulness and work with a small budget
To be your own biggest cheerleader
Pros
Inspiring and relatable teaching figure.
Draws on Issa's personal journey, which is sure give hope to any aspiring creator
We are given an intimate look at the writing process for Insecure, putting Issa's expert advice into context
A fun, informal MasterClass, as Issa is very much herself, taking to the viewer as she would a friend
Simple, actionable assignments that will get you writing in no time
Cons
Heavy focus on scriptwriting. Some advice is applicable to general creative pursuits. But the course has a narrower focus than the title might suggest (though this is a pro if you're interested in scriptwriting)
Very much in 'talking head' format, with no additional guests or demonstrations. But as the class is about an abstract creative process, this makes sense
Length of Course: 2 hours and 17 minutes, in 14 video lessons.
Best for: Focused on screenwriting for television. So would be best suited to aspiring screenwriters at the start of their career. However, Issa does draw on extremely personal experiences as a Black female creative. Sharing her journey that might inspire others in her position to pursue a creative career more broadly.
Overall: An inspiring, insightful course from a relatable industry great. Whether you're an early-career screenwriter or aspiring creative, this course will provide you with the motivation to pursue your dreams.
In this Issa Rae MasterClass review I will be covering:
About Issa Rae and MasterClass
A look inside Issa Rae's Teaches Creative Outside the Lines
What I liked about Issa Rae's MasterClass and thought could be improved
Who is the course if for and how much it costs
Alternative to Issa Rae Teaches Creating Outside the Lines
What others have said
How long it took to complete the course
Is the course content unique?
Is the Issa Rae MasterClass worth it?
Frequently Asked Questions
About Issa Rae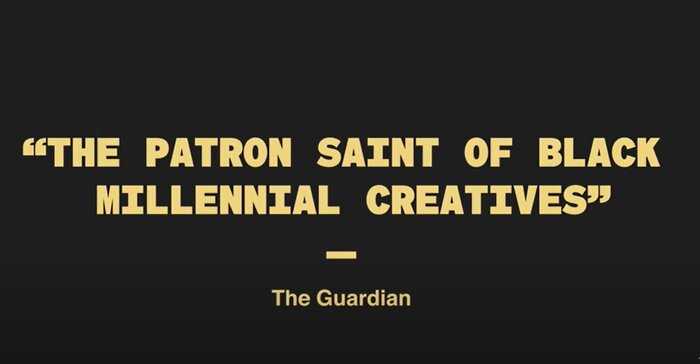 Issa Rae is a huge name in the creative industry.
She's an Emmy-nominated actress, writer, producer and entrepreneur who first came to prominence on her YouTube channel and award-winning web series The Misadventures of Awkward Black Girl.
She's worked on hugely successful projects:
Writing and starring in HBO's Insecure
Acting in Warner Bros' Little and Twentieth Century Fox's The Hate U Give
Producing and starring in Netflix's The Lovebirds
Issa Rae is a self-made jack-of-all trades who acts, produces, writes and works with big industry names. All while remaining true to HOORAE Media's mission to highlight and empower Black creatives.
And if you haven't seen the trailer for her MasterClass you can check it out here:
About MasterClass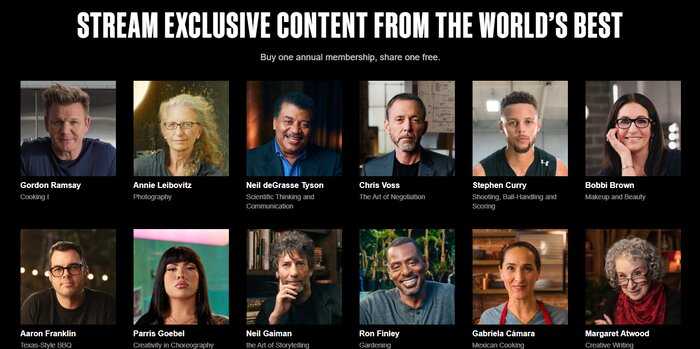 MasterClass is an online learning platform featuring courses taught by the best in the business.
Featuring in-depth courses from the likes of Gordon Ramsay, John Legend and Mariah Carey, MasterClass also offers insightful series such as 'Talking Shop'. Here icons discuss their influences, and dig into their craft in a never-ending search for perfection.
With a 150+ classes in a wide variety of fields taught by the very best, MasterClass is a powerful and inspirational learning tool.
An inside look into Issa Rae Teaches Creating Outside The Lines
This class contains 14 engaging video lessons, multiple assignments and insightful downloadable class resources. It is primarily made up of Issa Rae talking directly to the camera, offering her insights and sharing her experiences.
Here's a breakdown of what to expect from the lessons:
Lessons 1-3: Meet Your Instructor: Issa Rae, Finding Your Voice & Inspiration and Developing Your Story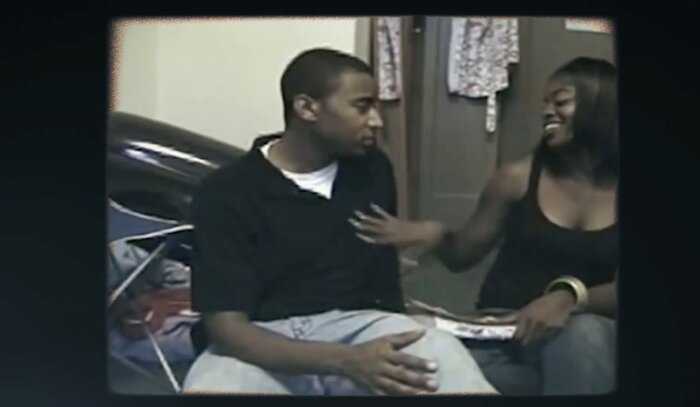 Issa kicks off this course by introducing herself and telling her story.
She emphasizes the importance of your unique perspective, and not waiting around to get noticed, but creating your own content and developing your voice.
You'll learn how to embrace all parts of yourself to create authentic stories. Issa shares how she drew inspiration from representation in 90's TV shows. She urges you to think about what inspires you in the content you consume, as well as the importance of critiquing media even if you love it.
Issa gives you your first assignment, which is to get started by writing something every day. She then walks you through the ingredients that every story needs. Issa stresses the importance of layering texture and authenticity to make your stories believable, relatable and humorous.
Lessons 4-5: Insecure Pilot Blueprint: Characters and the Why, and Insecure Pilot Blueprint: Conflict and Series Setup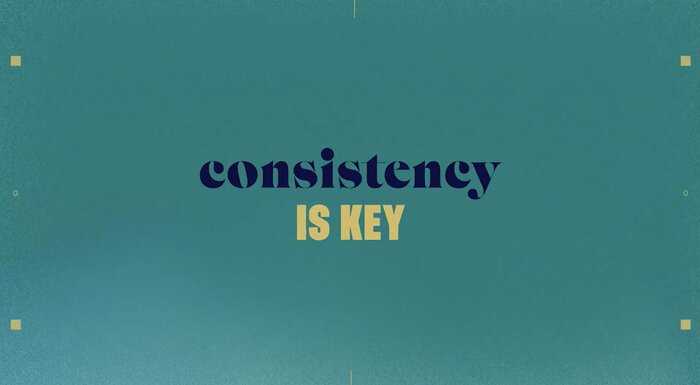 In these two lessons, Issa takes you inside her screenwriting process to give insights into creating great pilot episodes.
She shares four important categories to keep in mind when writing a pilot and everything you need to consider about each one. Then she delves into her breakthrough show Insecure to reveal how these techniques work in practice.
The assignments here will enable you figure out what reels you into a show and to write an everyday scene using every thing you've learned so far.
Lessons 6-7: Creating Characters Grounded in Reality and Constructing Multidimensional Characters: Insecure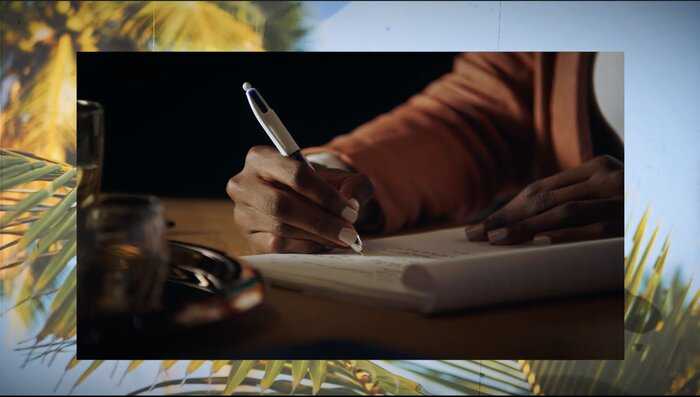 These lessons are focused on the art of creating and building characters. Issa demonstrates the best ways to start developing characters and dialogue that are relatable and realistic, sharing how she draws inspiration from daily life and constructs realistic dialogue.
You'll learn how:
To write a character based on yourself
Issa used her experience of writing Insecure to build multidimensional characters
To write characters that come from a different background
The importance of research and collaboration
Build characters from imperfections
Lessons 8-9: Interpreting Feedback & Evolving Your Story and Getting Your Stories Out There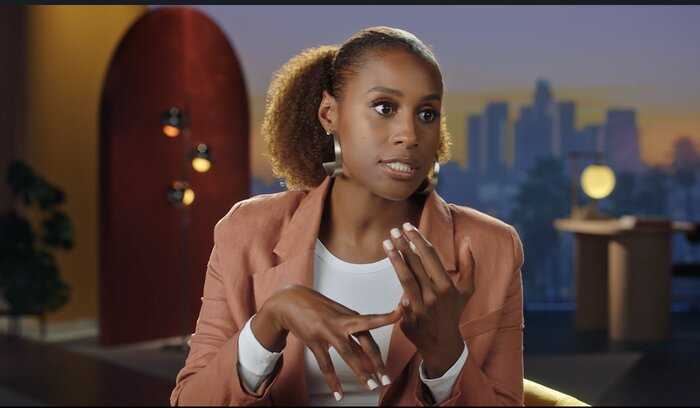 While Issa stresses creating great content as your first port of call, these lessons delve into shaping your script and distributing your stories.
You'll learn how to:
Present your vision to others to get the most out of your feedback
Draft and edit your script in response to feedback, whilst remaining true to your story
Consider what makes your content unique in an oversaturated space
Choose the platform that best suits your story
Issa discusses the importance of consistency in building an audience and reaching new viewers, as well as the best way to promote and market your content.
She shares her own experience building hype and excitement on Facebook around 'Awkward Black Girl' with ancillary content.
Lessons 10-12: Resourcefulness is Everything, Collaborating With Like-Minded Creatives and Empowering Yourself & Those Around You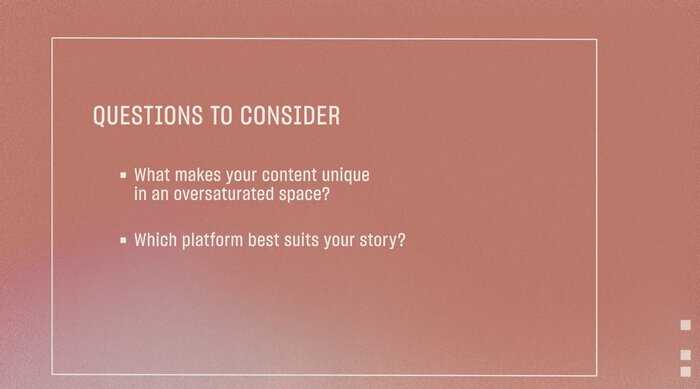 Here, Issa shares tips for creating with what you have around you, including friends, family and community
You'll learn to:
Develop a writing schedule and embrace imperfection
Appreciate the importance of collaboration, and how this skill will affect your writing
Lean on the expertise of creatives around how
Draw on diverse perspectives to support you and improve your work
Understand how a writers' room works, and how it can curate diverse voices.
Issa shares her unique perspective and experience as a Black woman in the entertainment industry and how she created bonds with others and learned from different cultures. And gives advice on trusting your gut, finding confidence in your voice and helping other creatives gain opportunities.
Lessons 13-14: Diversify Your Skills and Pep Talk: You Ready to Do This?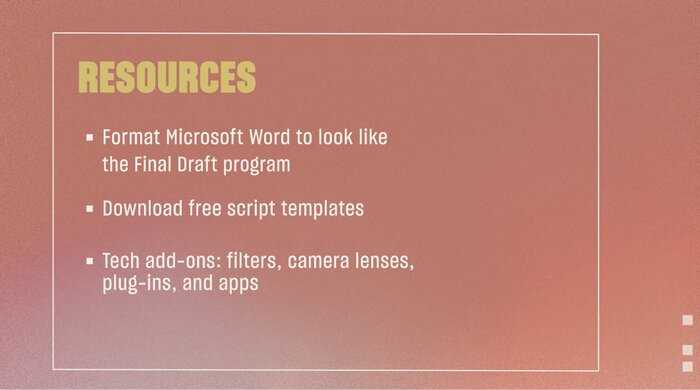 Instead of 'staying in your lane' and working in one specific area, Issa encourages you to expand your skills, learning from different disciplines.
For example, Issa shares how her experience of shooting and directing have made her a better actor and writer, even though they're not her main 'thing'. She also encourages your to embrace being a 'hyphenate' with multiple talents, and hone your brand.
The final video is an inspiration pep talk designed to get you hyped up and ready to take on new creative challenges. Issa shares how to be your own biggest hype man and create a resilient mindset to embrace your journey.
What I liked about Issa Rae Teaches Creating Outside The Lines
Issa Rae is a truly unique and relatable teacher
I'm sure there are plenty of aspiring creatives who can recognise themselves in Issa Rae's story, experimenting with self-made content and hoping to be picked up by a major network for their big break. Learning from her personal experiences is a super valuable part of this course, and most of the content draws on her early years in the industry, which means that it will be very relatable for a large part of the audience.
The course provides an intimate look at the writing process for 'Insecure'
Having a case study to anchor advice is extremely helpful, giving valuable insights into how to apply the concepts that Issa talks about. We are even able to see the actual copies of revised scripts to better understand how tweaks and alterations are made, and bring home the importance of continual feedback and adjustment.
Simple, actionable assignments
Throughout the course, you will be given a series of assignments to put Issa's teaching into practice. Many of these are simple writing exercises that anyone can do, and will get you writing and tapping into your creativity in no time.
High quality content
Like all MasterClass productions, this course clearly has a high production value – from the way its shot to graphics, music and the quality of additional materials, it is a pleasure to watch and provides a great viewing experience.
What I think could be improved
Heavy focus on script writing
As Issa Rae is known to be a jack-of-all-trades with many talents, you might go into this course expecting a more holistic overview of her creative process. Instead, we get into the nitty-gritty of writing pilot episodes of a TV show – which might not be relevant to you if you're more interested in producing or acting!
The content that this course covers is extremely useful for scriptwriters, and does also contain golden nuggets that will inspire any creative – however, I would say that the title is a little misleading.
Simple format
One of the great features of this course is Issa Rae's personality and infectious enthusiasm. However, the vast majority of the content is just Issa talking into the camera – whilst her insights are super valuable, this format could get a little stale for learners who like to hear different voices, and see hands-on demonstrations.
Who is this course for?
Anyone who admires Issa Rae's work and wants to know more about her creative process
Any aspiring scriptwriters would really benefit from this course, particularly if they want to write for television, as Issa shares some super specific advice
Anyone who wants to share their story and uplift others in the creative industry – there are a lot of great insights into making connections and championing other creatives
This course is best suited to someone with little to no experience working in the creative industry as a professional, as much of the advice is about how to break into this space as an outsider.
How much does the course cost?
MasterClass pricing may have changed since this review was written, so for the latest purchasing information please check the website.
At the time of writing, a MasterClass subscription costs $180 per year, which works out at $15 a month. This subscription will get you access to 150+ courses taught by world-leading experts and household names. With so many interesting courses available, the more you take, the more cost-effective your subscription will be.
The insights these experts have to offer are invaluable, and with the ability to learn at your own pace and extra resources to boot, this is great value for money.
And if you join with friends or family then the cost of a subscription is drastically reduced.
Check out our MasterClass review or MasterClass cost articles to see how.
And keep in mind that considering these classes are taught by world experts, the value is unbeatable. It's sort of a way to "hack learning."
Alternatives to Issa Rae Teaches Creating Outside The Lines
Beginner's Screenwriting made EASY – Screenwriting course on Udemy
If you're interested in the screenwriting aspect of this course and are looking for something a little more practical, this in depth course covers all the basics of screenwriting, with a combination of video lessons and written content. Whilst is may be more comprehensive that Issa Rae's MasterClass, it lacks her unique insights and inspiring perspective
The Grey's Anatomy and Scandal writer is another amazing figure in the creative industry, and at 6.5 hours, this course is quite a bit longer than Issa Rae's MasterClass, with the same great content and high production value you would expect from the platform. With great professional insights, this course is more focused in the craft of screenwriting, whilst Issa Rae's course has a broader scope that also addresses creative practice more generally
Creativity Unleashed: Discover, Hone and Share Your Voice Online, taught by Nathaniel Drew on Skillshare
If you're drawn to the more generally creative aspects of Issa Rae's course rather than the specifics of writing a pilot episode, then this is a great option. Nathaniel Drew's course is focused on developing a unique voice and using it to connect with others, something that Issa Rae addresses and emphasizes as very important, as well as overcoming insecurities and evolving your content.
Issa Rae MasterClass – what others have said
I wanted to write the best review possible of Issa Rae Teaches Creating Outside the lines, so I scoured the internet to find out what others have said about this MastClass.
The only slightly negative comment came from one user who felt there was an over reliance on the use of Insecure as a case study. That said, this user went on to say:
"this does supply a good way to comprehend what she is discussing. The relatability that Issa herself provides, but also in the way she provides the information, is essential to how valuable the lessons are. No stone is left unturned as she addresses each area a new writer would need to know."
And these two comments sum up the general reaction to Issa's class:
"Her class just felt like I was listening to a wonderful friend impart wisdom."
"So many gems! This Black creative is grateful for her."
It seems that overall, other users loved the laid-back, friendly style of the course, and Issa Rae herself was the main attraction!
How long it took to complete the course
The course content itself is 2 hours and 17 minutes, but with plenty of writing assignments and extra downloadable written content, I would give yourself a week to work through this course and make the most of the assignments.
Is the course content unique?
There are certainly plenty of other options when it comes to learning about screenwriting with online courses. And this means that Issa Rae's course isn't completely unique. You can get similar tips and pointers elsewhere, but what is truly unique about this course is that you get to sit down with Issa Rae herself and hear about her journey from filming and uploading her own content on YouTube to being a huge Hollywood name.
Some of the concepts she covers, such as honing and owning your voice, are also touched on in YouTube on HOORAE Media, in her new series Black and Unlimited Creator Courses, where other prominent Black creators share tips and guidance.
What makes this MasterClass special is its high production value, assignments designed to get you thinking and writing, and the extra course content featuring interviews and insider information.
Is Issa Rae Teaches Creating Outside The Lines worth it?
In my personal opinion, Issa Rae Teaches Creating Outside The Lines is worth it if you are an aspiring script writer who wants to write for TV.
Issa's incredible story and inspirational advice will be sure to give you the motivation to create.
However, if you're interested in 'Creating Outside The Lines' more broadly, then I think that as this course is so tightly focused on this particular field, it might not be worth it, and you will be able to find other great courses on MasterClass and elsewhere.
Issa Rae MasterClass frequently asked questions
How much does Issa Rae MasterClass cost?
This course is part of a MasterClass subscription, which is $180 a year, which works out at $15 per month.
How long is the Issa Rae MasterClass?
This course is 2 hours and 17 minutes long.
Can you get Issa MasterClass for free?
No, but MasterClass offers a no quibble 30 day money back guarantee if you are not happy with the class.
Can I get a refund if I don't like the class?
If you are not satisfied with your MasterClass membership, you can request a refund within the first 30 days. 

Hannah is currently studying a Masters in Modern Literature and Culture at King's College London.  In her spare time she enjoys hiking, writing and cooking.