Always wanted to write a hit song that people love? Then the John Legend MasterClass might just be for you.
With 17 Oscar, Tony, Emmy and Grammy awards behind him, John Legend takes you through his personal songwriting process, sharing tips and tricks to make your songs sparkle.
Covering everything from finding your unique artistic perspective to recording and editing vocals, the man behind massive hits such as 'Ordinary People' and 'All of Me' has plenty of wisdom to share.
I've completed his course and in this John Legend MasterClass review I'll share my experience so you can decide if the course is right for you.
If you're short of time, here are the highlights:
.
Quick summary
You will learn how to:
Write authentic lyrics that connect with others
Set your artistic intentions and find your personal style
Structure a song for maximum impact
Be a great collaborator and work with others to step out of your musical comfort zone
Get the perfect take when recording vocals
Record counter melodies, harmonies and ad-libs to compliment lead vocals
Arrange and edit a song with an in-depth demonstration from inside the editing booth
Perform live, connect with your audience and work through pre-performance nerves
Pros
Great blend of advice and practical demonstration
Effective graphics that break down musical concepts in a simple, visual way
Great workbook to support learning
Cons
Assumes you know basic music theory or can play an instrument- though the workbook has helpful links if you need support with this
Some advanced lessons would benefit from access to a recording booth/editing software.
Length of course: 4 hours and 4 minutes over 18 video lessons
Best for: People who want to learn songwriting from one of the best in the business, whether you're just getting started or want to learn how to take your songwriting one step further to improve, as well as John Legend fans.
Overall: This is a fantastic course with plenty of practical demonstrations, insider tips from a music industry veteran and personal anecdotes, all designed to help you further your songwriting journey.
In this John Legend MasterClass review I'll be covering:
About John Legend and MasterClass
What's included in the John Legend MasterClass
What I enjoyed about the course and what I thought didn't work so well
Price, alternatives, and what's unique about the course
And answering the question – Is the John Legend MasterClass worth it?
First of all, let's get to know your instructor:
About John Legend
John Legend is, it goes without saying, a legend (sorry!). A Tony, Emmy, Grammy and Oscar winner. If you want to know how to write a successful song, there's no better way than learning from one of the absolute best.
With a background in gospel, R&B and pop, Legend has worked with massive names like Kanye West, Alicia Keys and Jay-Z.
He has penned some enormous hits such as 'Ordinary People' and 'All of Me', which has almost two billion streams on Spotify as of August 2023.
If you haven't seen the trailer for John Legend's MasterClass yet, be sure to check it out below:
About Masterclass
MasterClass is an e-learning platform with 150+ courses to date. Since its launch in 2015, it has since become one of the most popular online learning platforms, thanks to the status and quality of its teachers.
The MasterClass tagline is 'Access Genius' for a reason. The streaming platform offers hundreds of video courses from experts – and I mean experts.
With Masterclass, you can learn everything from cooking from Gordon Ramsay, to writing from Dan Brown, to personal branding from Kris Jenner.
MasterClass also offer a number of project based Sessions – for more detail read our MasterClass Sessions review.
An inside look into John Legend's Songwriting Masterclass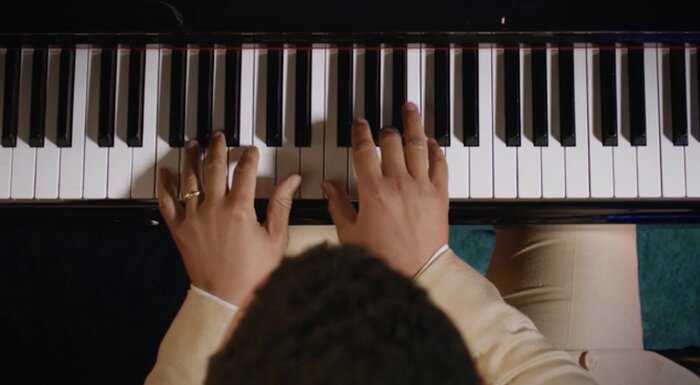 This is a wide-ranging course, covering everything from coming up with song ideas to editing your final recording. John Legend shares his expertise from decades in the music industry, and offers plenty of personal insights and demonstrations.
Spread out over 18 videos, with an average length of 15 minutes, it takes just over four hours to watch.
However, with plenty of assignments and extra content in the accompanying workbook, I would recommend taking around a week to complete this MasterClass. This will help you make the most of the assignments and really take John Legend's teaching on board.
The workbook contains an additional 42 pages of content, including a super useful glossary of musical terms, detailed explanations of some of the musical concepts like melody, vocal range and harmony that John Legend uses.
It also contains further advice and links to plenty of great additional resources to help you on your songwriting journey.
Lessons 1-3: Meet Your Instructor, Songwriting with Melody, and Song Structure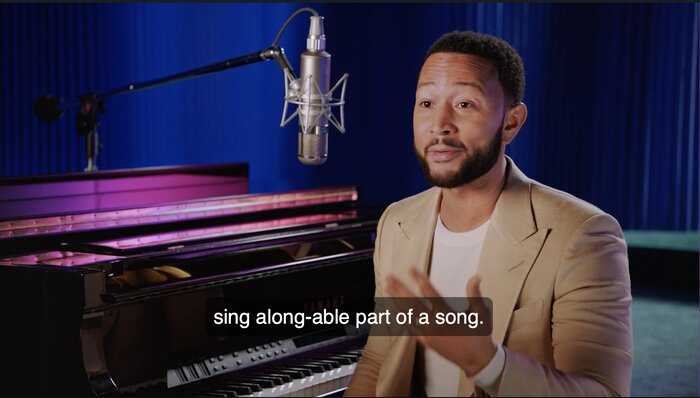 After introducing himself, John Legend starts off with the building blocks of writing a great song.
Exploring the importance of melody, or what he calls 'the singalong-able part of a song', he shares his own technique of working with 'mumble tracks', before moving on to a lesson about song structure.
You will learn:
The songwriting process behind some of John Legend's biggest hits
How to write a melody
What the different components of a song are and how to use them
How to build a story in your song
Using a mixture of practical demonstrations, helpful visuals and personal anecdotes, this is a great introduction to the key building blocks of any song.
Lessons 4-7: Choosing Subject Matter, Developing Your Musical Point of View, Making a Movement: 'Glory' Case Study, and Finding Your Artistic Voice and Style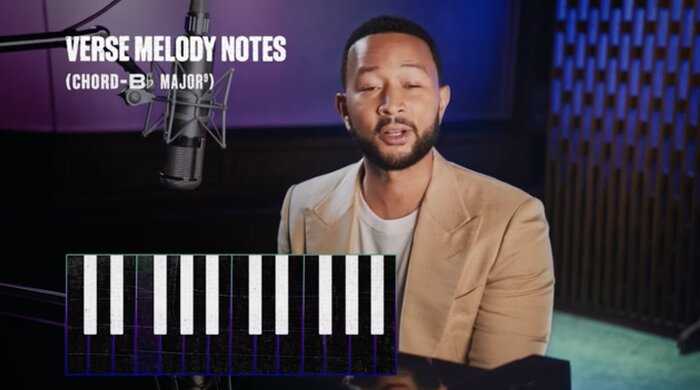 John Legend delves deeper into the inspiration behind his songs to help you discover how to find your artistic voice.
Using his own songs 'Ordinary People', 'Free' and 'Glory' as examples, John Legend emphasises the importance of making the personal universal, setting your artistic intentions, and suggests ways to find your personal style.
There are some elements of this section that are slightly repetitive. These include the emphasis on authenticity and connecting the personal to the universal. However, John Legend clearly thinks that they're important and worthy of repeating.
His song study of 'Glory' is a fantastic deep dive into his writing process, and John Legend shares some very personal motivations.
You will learn:
Ways to connect with your musical influences
How to relate your personal experiences to other people
Balancing connecting to your audience and being your authentic self
The importance of sincerity as a songwriter
How music can contribute to a movement
You will leave this section with a better understanding of how to connect with your own influences, and find your own unique musical point of view.
Lessons 8-10: Writing Lyrics: Communicating Your Message, Writing Lyrics, Using Themes and Motifs, and Making Lyrics Your Own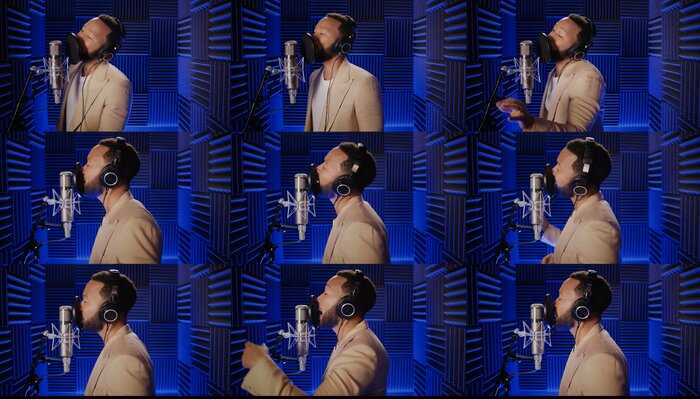 So, you've got a melody, and you've figured out what you want to say… In this section John Legend helps you work out how to say it.
Covering the basics of rhyme, lyrical conceit, and motifs, John Legend breaks down his recent song 'Free' and his older hit 'Again'. And he does so literally line by line in practical demonstrations that bring these techniques to life.
You will learn:
What lyrical conceit is and how to use it in your songs
How to use lyrics to connect different parts of your song
The art of building tension in a song
All about different rhyme schemes, including tips and tricks for coming up with rhymes
How the kind of language you use will impact your song
As there is a lot of technical language in this section, the workbook is a super helpful resource to keep track of all the new terms and what they mean.
Lessons 11-12: Becoming 'Promiscuous Collaborator' and Blending Musical Genres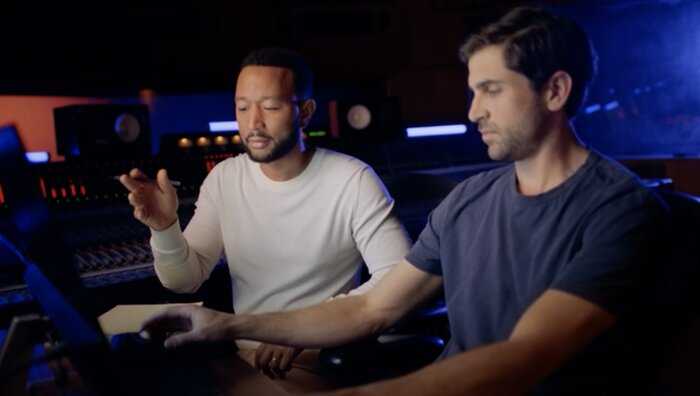 This section is all about collaborating and leaving your musical comfort zone. John Legend shares his own musical journey to demonstrate how working with others can take your music to the next level.
You will learn:
The benefits of collaboration and ways to build musical relationships
What to look for in a musical collaborator
How to break through your core genre
Tips for combining your musical influences to create a unique sound
The key takeaway from this section seems to be that the more music you listen to, the better your own songs will become! Good news for music fans.
Lessons 13-15: Recording Lead Vocals, Recording Background Vocals and Deep Dive: Vocal Arrangement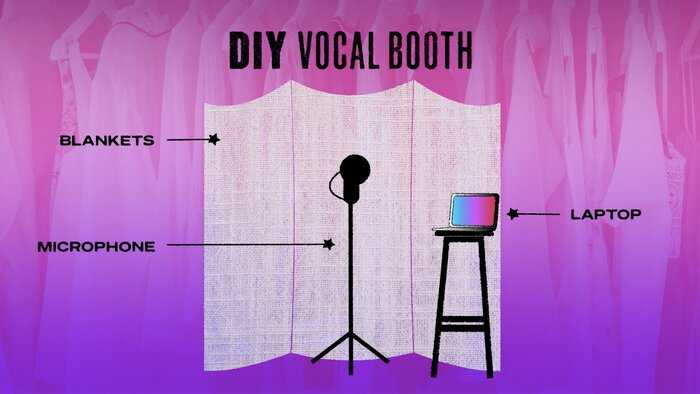 From warming up your voice to stacking vocals, this section offers a mixture of practical demonstrations and helpful diagrams to get the best out of the recording process.
John Legend takes us into a professional recording booth. Here he walks you through how he records his vocals, layering lead vocals, counter melodies, harmonies and backing vocals.
You will learn:
How to use a professional recording booth (and how to create a DIY booth at home)
Techniques for warming up your voice to get the best from your vocals
Different vocal techniques to create impact in your song
How to record counter melodies, harmonies and ad-libs to compliment lead vocals
What major and minor chords are and how to use them
Tips for arranging music with a choir and backing band
This section assumes a knowledge of musical terms like falsetto, chest voice and vibrato that could be confusing if you don't have a background in singing or music theory.
However, as this is primarily a songwriting course rather than a singing one, this is understandable.
If you want to learn more, then the workbook contains some very helpful links to music theory resources. Plus, you can also take singing MasterClasses from the likes of Mariah Carey and Christina Aguilara to learn from the very best.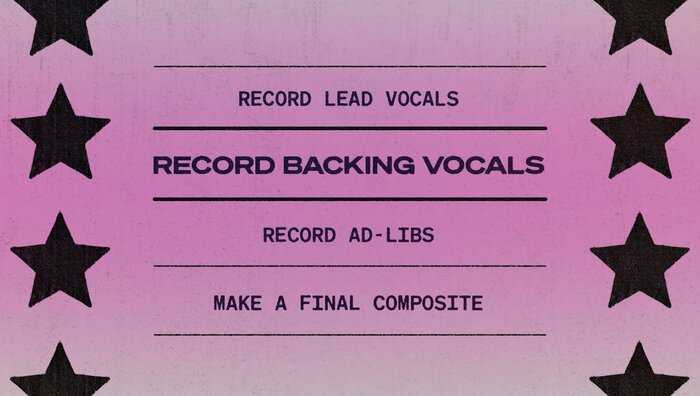 Lessons 16-19: Finishing your Song: Editing, Performing Live and Bonus: Advice for Aspiring Songwriters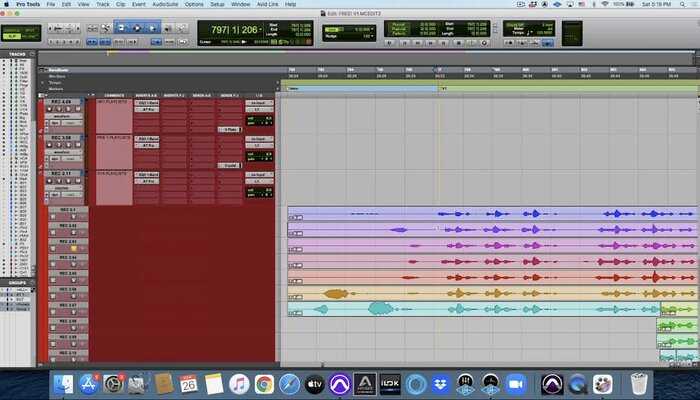 This final section is all about polishing your song, and includes how to edit it into a track and techniques to improve your live performance.
This is a very practical section, and is helped by step-by-step demonstrations of the editing process with sound engineer Tim McClain.
In the 'Performing Live' video, John works with a gospel choir to arrange backing vocals to his recent song 'Free'.
You will learn how to:
Get feedback on your songs
Master the process of making a composite track from different vocal takes
Appreciate the benefits of auto-tune, reverb and delay
Use tips for working with producers and programmers
Prepare for live performances
Interact with your audience to bring your performances to life
What I liked about the John Legend Songwriting MasterClass
Learning from an incredibly successful musician
Even if you're not a huge fan of John Legend's music, there's so much to learn from this hugely successful songwriter.
He is extremely generous with his tips and tricks, and supplies plenty of techniques and advice that you can apply to your own work no matter what genre of music you're interested in writing. He also shares plenty of personal stories.
The scope of the course
This MasterClass is incredibly wide ranging, covering everything from coming up with song ideas to making the final tweaks in the editing booth. So no matter your level, there'll be something to learn from it.
The variety of content
Because of the wide scope of the course, John Legend uses a variety of locations, from a simple piano and mic setup to a professional recording booth and professional editing studio.
He is also joined by other experts, such as an editor and a gospel choir, and blends a mixture of practical demonstrations with straightforward talking to the camera, as well as plenty of helpful graphics.
What I think could be improved
Obviously, no course is going to be a perfect fit for everyone. Based on my personal experience, here are a few things that I think could be improved.
The course assumes knowledge of music theory and the ability to play an instrument.
This course isn't ideal for a complete beginner, as it really helps to have a basic knowledge of music theory, and the ability to play an instrument (especially the piano, as that is what John Legend uses to demonstrate his own songwriting process).
However, there are a few links to useful resources to learn more about music theory in the workbook, and plenty of resources online to get a basic idea.
Not everyone has access to a recording studio or editing software
Some of the later sections of the course rely on access to a recording studio or editing software.
Whilst John Legend does give some advice on making an at-home vocal booth, it would be helpful if this MasterClass or its workbook provided some suggestion about what music editing software to use.
Music editing software Garageband does come free on Mac and iOS, so you can start editing your tracks at very little cost. If you're serious about songwriting, then an investment in a simple microphone for around $100 would be worth it too.
Who is this course for?
This is a great course with many different aspects meaning that most people will come away with something useful they can apply to their songwriting. In my opinion, the course is best suited to anyone who:
Is a fan of John Legend's music and wants to learn more about his songwriting process
Loves music of any genre and wants to get started writing their own songs, as the lessons in this MasterClass can be applied to a wide range of musical styles
Has some experience writing songs and needs some more guidance and technical information
Is looking for a wide ranging course covering many aspects of songwriting, arranging and editing.
This course is most suited to those who already have a little musical experience. So if 1 is a complete novice and 10 is a professional, then this course is relevant for people between 3-8.
How much does the course cost?
At the time of writing MasterClass had three subscription offers. The cost of these (per month) is:
Individual (1 user) $15
Duo (2 users) $20
Family (6 users) $23
All are billed annually, which at first glance may seem pricey.
However, you can considerably reduce your costs by taking as many courses as possible.
With over 150 courses on the platform you're likely to find quite a few to interest you. Even if you buy an individual membership and find only 10% of the courses of interest this still works out to only $12 a course:
$180 (annual individual membership fee) / 15 courses = $12.
And if you join with friends or family then the cost of each course is drastically reduced. Check out our MasterClass review or MasterClass cost articles to see how.
Bearing in mind that these classes are taught by global leaders in their fields the value is unbeatable. You can pay over $100 for an online course taught by someone you've never even heard of, never mind the caliber of the teachers on MasterClass.
What's more, MasterClass also offers a 30 day refund if you're unhappy with your purchase.
You can also purchase MasterClass as a gift.
Alternatives to John Legend's Songwriting MasterClass
Here are some other MasterClass courses that cover songwriting
Elsewhere on the web, you can find plenty of songwriting courses on Udemy, including a Music Theory for Songwriters course that might be helpful for those struggling with the more technical aspects of the John Legend Masterclass.
Coursera also has a highly rated Songwriting: Writing, Arranging and Producing Music course that is worth checking out, as well as a Songwriting: Writing the Lyrics course if you're looking to focus on lyrics rather than production.
What others have said
In order to keep this review fair and balanced, I spent some time looking across the internet to see what others have said about this course.
The way we use technology these days, anyone and everyone can put their opinion out there, so it's a pretty good place to gauge a reaction to a course like this.
However, at the time of writing the courses was so new, there isn't much by way of reviews both good or bad.
However, if you look at the comments on the trailer, through Youtube, or the press reaction to the impending release of this class, it's clear that people were excited and enthusiastic to try this MasterClass.
Hopefully, this review has given you a strong indication of whether its for you.
Is the course content unique?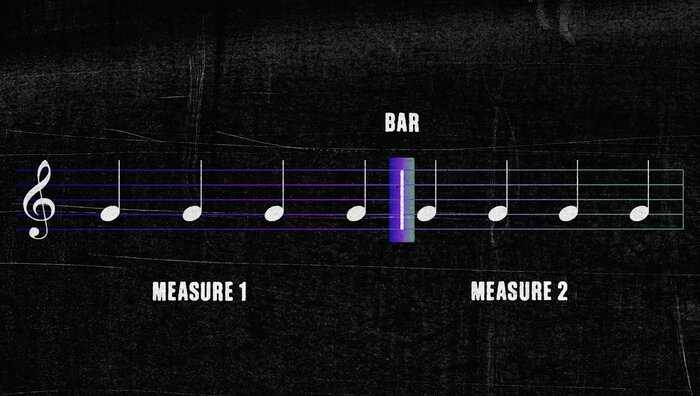 There are plenty of songwriting courses out there, and as John Legend covers so many different aspects of the songwriting process, it's inevitable that there will be some overlap with other courses.
However, what is unique is John Legend's position as a commercially successful, award-winning songwriter, and the insider knowledge of his personal processes that this course contains, as well as the fantastic demonstrations from other professionals.
What you will need
It is possible to do this course with very little equipment, for example just a mobile phone that's able to record your vocals. That being said, access to a musical instrument to accompany you, such as a piano or guitar, would be great.
In the later parts of the course John Legend focuses on recording and editing techniques. John Legend uses a professional recording booth, but he does offer some tips for making a DIY one, so don't worry if you don't have your own personal recording studio!
A computer with some kind of sound editing software is needed for this section. As mentioned above, free software Garageband on Mac and iOS is a good place to start.
Is it worth it?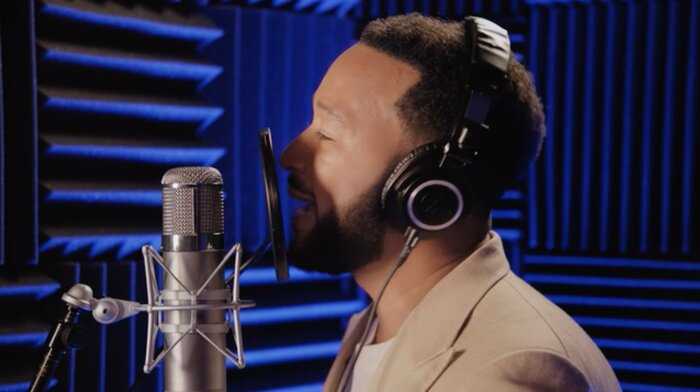 Overall, I think that this John Legend Songwriting MasterClass is worth it. With a wealth of experience and a friendly, down-to-earth manner, John Legend makes a great instructor and the course covers a lot of ground.
If you are completely new to music then you might want to invest in a basic introduction to music theory before starting this course, or some of the content might be a little too advanced. 
On the other hand, if you're a seasoned songwriter you might find some of the course, particularly the first half, a little basic. However, it is always interesting to see how experts such as John Legend craft their songs, so I think there's still a lot to learn.
And with a 30 day, no quibble, money back guarantee, you can explore the course thoroughly with no risk. So what are you waiting for?
Frequently asked questions
How much does the John Legend Songwriting MasterClass cost?
A MasterClass all-access-pass costs $180 a year ($15 a month). This gives you access to John Legend's MasterClass, alongside 150+ other courses.
How long is the John Legend Songwriting MasterClass?
John Legend's Songwriting MasterClass is 4 hours and 4 minutes long and consists of 19 videos.
Can you get the John Legend Songwriting MasterClassfor free?
Unfortunately you cannot get the John Legend Songwriting MasterClass for free. But MasterClass has a range of purchasing options and offers refunds if you're not happy.
Can I get a refund if I don't like the John Legend Songwriting MasterClass?
Yes, MasterClass operates a 30 day refund policy if you purchase directly through them. If you purchase through other providers, their returns policy may apply.

Hannah is currently studying a Masters in Modern Literature and Culture at King's College London.  In her spare time she enjoys hiking, writing and cooking.