Want to learn personal branding from one of the best in the business? The Kris Jenner MasterClass promises just that.
Kris Jenner is one of America's most famed media personalities and businesswomen. Of course, she's best known for her family's rise to fame in 2007 with Keeping Up With the Kardashians.
In this Kris Jenner MasterClass, you'll learn how the "Momager" launched and maintains her family's success. Since 2007, she and her family have had 20+ product lines and spin offs between them.
So, with almost 2 hours of exclusive content, any aspiring influencers might be wondering .. is the Kris Jenner MasterClass is worth it?
My aim here is to give a fair and honest review of Kris Jenner's MasterClass. And, having taken similar classes by the likes of Anna Wintour, I wanted to see how this course lived up to my expectations.
But, if you're short on time, here are the highlights:
.
Quick summary
You'll learn to:
Find and define your personal brand
Identify, target, and connect with your audience
Monetize your brand through social media
Create a brand that's honest and successful
Get ahead with social media hacks
Deliver consistent content that viewers will love
Use market research and hashtags to promote your brand
Generate maximum likes, comments, and engagement
Understand the key differences between social media platforms
Maintain and grow your followers
Make your brand/product recognizable and desirable
Pros
Learn from a successful entrepreneur
Anecdotal teaching style and case studies
Tips and tricks for making the most of social media
Cons
Advice is sometimes vague
Not universally applicable or relatable
Length of course: 1 hour and 46 minutes
Best for: Anyone who is passionate about building their own business or media brand. If you're interested in using social media to build a brand, generate profit, and even make a living through your platforms, this is the MasterClass for you.
Overall: This MasterClass is a brief overview of Kris Jenner's business empire. You'll get to hear Jenner's business philosophies and her top tips for getting ahead when social media is so accessible to everyone. While this class shies away from inside secrets, it does advise you on how to figure out your business direction. Besides, with a MasterClass subscription, you can also learn from other great business leaders, like Anna Wintour, Robin Roberts, Bob Iger, and Sara Blakely.
In this Kris Jenner MasterClass review, I'll cover:
About Kris Jenner and MasterClass
A sneak peek of what's included
Pros and cons
Who it's for
How much it costs
Is there anything better?
What other people thought of the course
How unique the content is
What you'll need
The bottom line: is it actually worth the money?
So, let's get started:
About Kris Jenner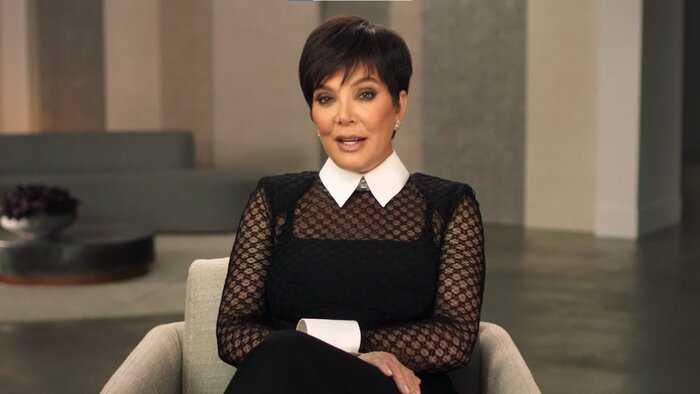 Mother and business manager of the Kardashian-Jenner empire, Kris Jenner is a media mastermind who launched her family to success with Keeping Up with the Kardashians.
Beyond this, her and her family have spawned multiple business ventures and product lines, including 14 spin off shows, 2 cosmetic lines, a cookbook, and even a hot sauce range.
A self-made woman, Kris Jenner is now:
CEO of her own production company, Jenner Communications
A New York Times best-selling author
Followed by nearly 50 million people on Instagram
Representing numerous charities, including the Make-A-Wish Foundation
With an unrivaled following thanks to her reality show and social media impact, Kris Jenner is a well-acknowledged businesswoman and self-made star. In her first MasterClass, Jenner shares how she made magic happen for her family and how you can do the same.
Also, if you missed the trailer, I highly recommend checking it out:
About MasterClass
MasterClass is an e-learning platform with 150+ courses to date. Since its launch in 2015, it has since become one of the most popular online learning platforms, thanks to its celebrity-led tutelage.
The core belief behind MasterClass is that everyone should have access to genius. So, with an annual subscription, you get access to all MasterClass courses – which means you can take 150+ classes in a range of categories.
So, beyond Kris Jenner's branding philosophy, you can learn inclusive leadership from Bill Clinton, viral video-making from Marques Brownlee, and makeup from Sir John – to name a few. Not to mention, MasterClass's high production values make for an unbeatable viewing experience.
MasterClass also offer a number of project based Sessions – for more detail read our MasterClass Sessions review.
However, with all that said, and having taken plenty of MasterClasses myself, I can say that it isn't for everyone. So, in this review, I'll help you decide whether Kris Jenner's MasterClass is the best fit for you.
Inside Kris Jenner's MasterClass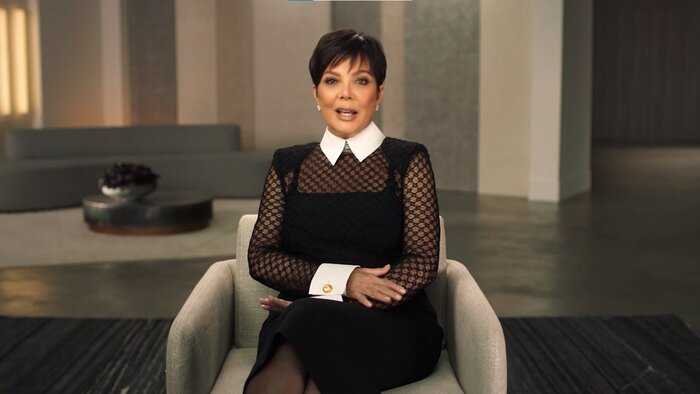 In Kris Jenner's MasterClass, you'll learn to:
Develop strong business acumen
Generate brand awareness and recognition
Curate and promote your brand presence
The Kris Jenner MasterClass is 1 hour and 46 minutes long and is made up of 11 video lessons. There is also a 44-page Workbook with further information, including a timeline history of personal branding!
For the purpose of this review, I've grouped similar classes together to offer a concise insight into what you can expect from Kris Jenner's course.
So, to give you a better idea of what you'll get out of this MasterClass, I'll cover the highlights of each lesson. To begin:
Lesson 1: Meet Your Instructor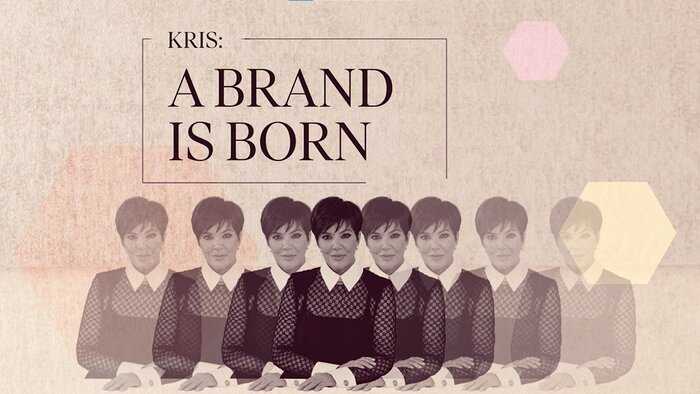 "My personal brand started with my television show"
While some would say Kris Jenner needs no introduction, I personally benefited from hearing a little more about Kris Jenner the person rather than Kris Jenner the brand. In this opening chapter, Jenner talks you through her early beginnings and her brand aspirations.
She also defined what personal branding means and how her aspirations for a big family fed into what became her family brand. Manager or "Momager" of her six kids, Jenner takes you through the most important steps of her personal branding story.
You'll also learn:
How to cover the right audience
The power of social media in making a profit
What you'll get out of this class by the end
How to be your own personal advocate
With this in mind, and promising to serve you up her top tips with "plenty of my secret sauce on the side," Jenner takes you on to:
Lesson 2: Create Your Personal Branding Story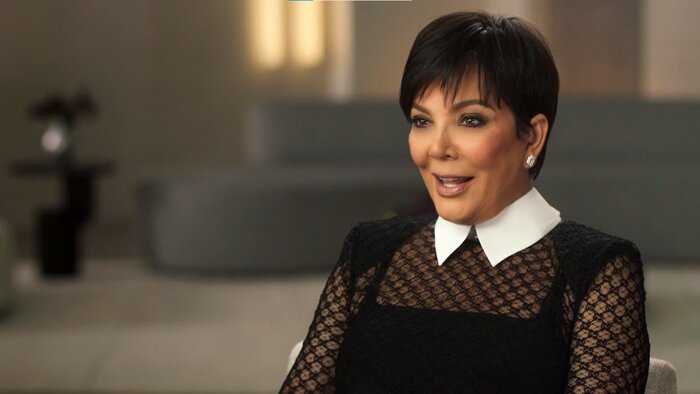 "It's really a journey of self discovery"
In this class, Jenner shares what she believes to be the first step in building a personal brand. She also reflects on the kinds of questions you need to be asking yourself to determine your direction.
Here, she also gives weight to her personal philosophies and how these drove her to developing her brand narrative. Plus, in a world where everyone has the platform to create their own brand, you need to know how to set yourself apart from the rest.
As a whole, I found this chapter a little flat. The advice seemed very vague and even self-explanatory. She talks a lot about looking inside yourself and even recycles the well-heard "find something you love and get paid for it."
That being said, it wasn't all bad. For someone who's serious about launching and maintaining a brand (especially on social media), you'll find some helpful starting points. These include:
The choices you need to make when building a brand
How social media has changed how we see branding
What to start doing to get ahead of the game
Areas you need to research for a new brand
Jenner's belief on where the biggest success lies
Setting the tone for the rest of the course, Jenner also sets you an assignment. And, because building a brand comes from so much personal hard work, there really is no better way to cement Jenner's advice than by trying it out for yourself.
Lesson 3: Kris: A Brand Is Born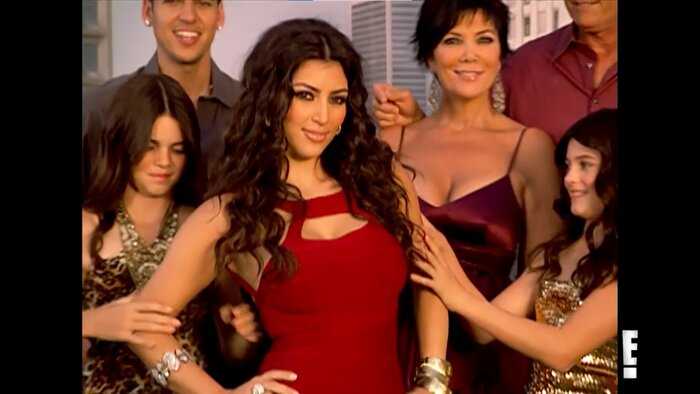 "It doesn't matter what you're doing, but you need to do it really well"
In this chapter, Jenner continues her story of how her personal brand came about. She links this directly to milestones in her life and even recounts her early introductions to business within her family.
Reflecting on her idyllic upbringing in San Diego, Jenner lists her first experiences with team building, community, and building a strong work ethic. Heavily influenced by the women in her life, she teaches you the characteristics that make for a great businesswoman.
While this lesson is more self-reflective, Jenner relates this to how you can build your own brand. Specifically, she talks you through how a designated daily routine can set you up for success.
This is before taking you on to the reality show that sparked it all:
Lessons 4-5: "Keeping Up With the Kardashians": How It Started and Considering Your Target Audience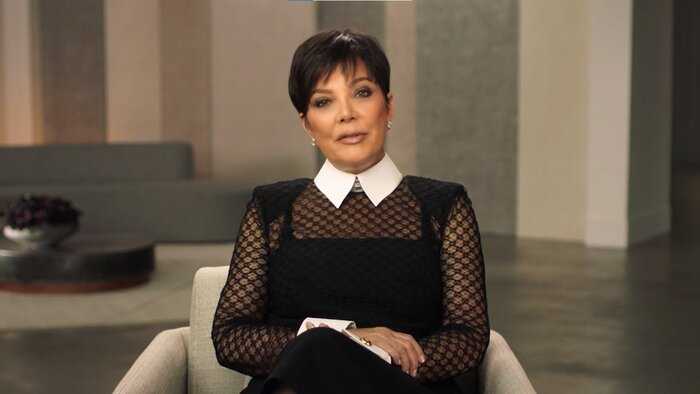 "We realized that part of the beauty of the show was that we were showing everything"
Before KUWTK, there had been a smattering of similar reality shows in the US. That being said, nothing prepared the world for the groundbreaking impact Jenner's show had for TV, fashion, and – of course – Instagram.
So, in this lesson, and with the hit series as a case in point, Jenner teaches you how to:
Build and direct your brand to a specific audience
Determine your why, who, and what
Deliver consistent content that your viewers will love
Use market research and hashtags to promote your brand
Generate maximum likes, comments, and engagement
All in all, these lessons focus on two things: the relationship the Jenners-Kardashians built with their fanbase, and how you can build the same with yours. Jenner also talks you through her steps on how to become a brand influencer from scratch.
Namely, you'll learn why hashtags are so important, and how to build an emotional connection with your brand. You'll also come away with a better sense of how to use analytics and build trust with your audience.
This was probably the most "technical" lesson overall, with Jenner focusing on what she does to effectively reach her fanbase. That being said, I didn't hear about any of the terms I associate social media branding with, such as conversion or click-through rates.
So, while I trust that Jenner knows what she's talking about when it comes to business, I also got the impression that the technical side of things wasn't really her domain, and that she deals mostly with brand deals and even visual promotion.
Of course, the Kardashian-Jenner clan have countless teams to help promote their platforms, so Jenner's lessons really are just one of many versions of events when it comes to perfecting your brand image.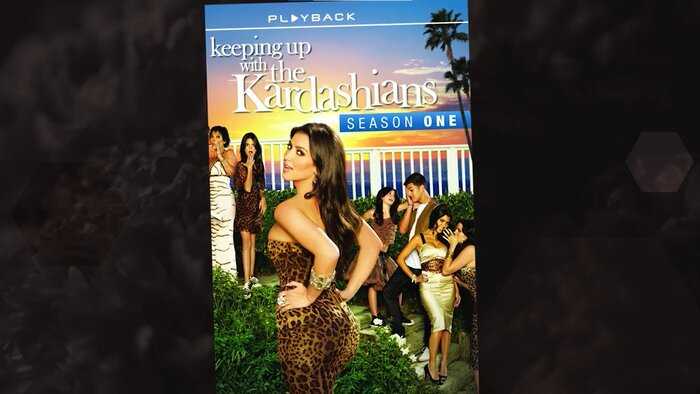 One thing I did like about this lesson was Jenner's key takeaways for filtering criticism. In fact, rather than shutting down "haters" she takes a more mature and strategic approach to critique.
So, you'll learn when to keep quiet, when to engage, and even when to turn negative experiences into brand opportunities.
Lesson 6: Social Media: Owning It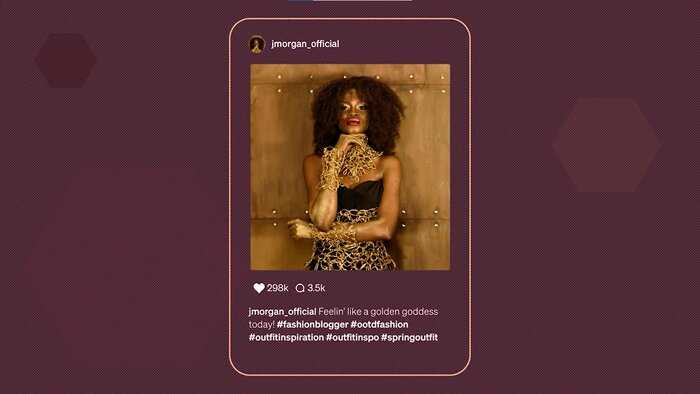 "Social media can make or break a personal brand. If you know how to make it work, you can bring your brand to new heights"
In this section, Jenner teaches you how to harness the power of social media to create a buzz around your brand. With KUWTK as a reference point, Jenner shows how her family's social media presence works as an extension to the TV show.
With particular attention to platforms like Instagram, Facebook, and TikTok, Jenner teaches you:
How to keep and connect with your followers
The best ways to grow your fanbase
When the "sweet spot" is for posting
Key differences between social media platforms
While acknowledging that so many people have access to social media, Jenner lays down her tried and tested methods for how to make the best use of your time.
All of her advice here is centered on generating the best results for your personal brand – in terms of profit, outreach, or opportunities.
And, again, Jenner reminds you of how to engage (or not) strategically with negative comments in order to maintain a strong brand image.
Lessons 7-8: Visual Storytelling and Monetize Your Brand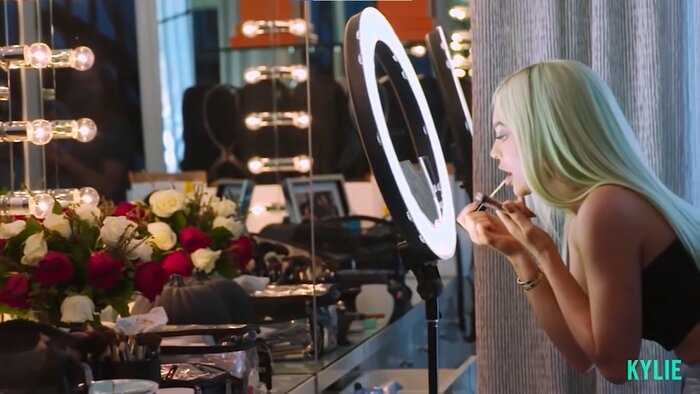 "Monetizing your personal brand means a lot of hard work"
In these two sections, Jenner turns her attention to what she might be best known for: visual impact on social media and how to monetize your brand. Jenner's specific term here is "visual storytelling," which she sees as crucial for building a connection with your followers.
With this in mind, you'll learn:
The importance of video messages and what they should include
Jenner's social media posting routine
How logos have evolved with the dawn of social media
Jenner's top three recommendations for a visual message
After stressing the importance of visual impact (and which platforms are best for these), Jenner turns her attention to how you can profit through your brand and your platform.
Specifically, she advises you on how to get collaborations and sponsored posts, as well as the different ways you can make money through social media. This is all done with reference to her own brands, and she even touches on details like trademarking.
Personally, I found her advice here very honest and actionable. All of her tips were concrete and practical. It was something anyone could put to the test immediately after watching. So, as I see it, this was definitely one of the most insightful classes in the whole MasterClass.
Lesson 9: Case Studies: Kardashian Jenner Family Brands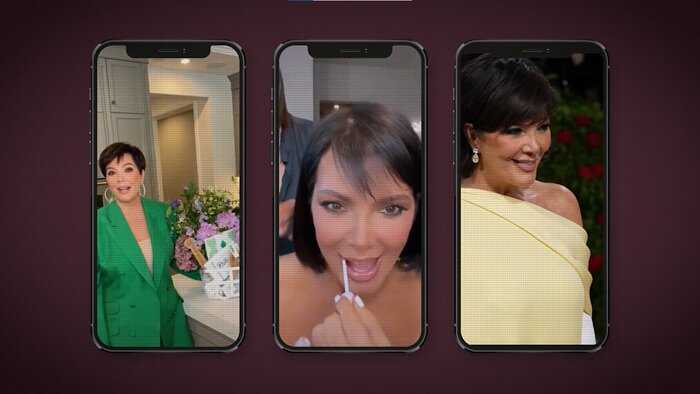 "I think it's safe to say we're here to stay"
As an extension of the last lesson, Jenner dives further into how herself and her children embarked on their respective brand ventures. One study, for example, is how she launched her cleaning brand, Safely.
What I liked about this lesson was that it focused on all the different family members – meaning, it was great to see how each member found their own niche relating to their own interests. This made it feel more relatable and didn't focus solely on, say, Kylie Cosmetics.
So, in this lesson, Jenner teaches you how to:
Mine your interests to find brand ideas
Get into a business mindset
Use effective strategies for brand success
Launch products from scratch with little to no advertising
One of Jenner's focuses here is on how her children mined their interests to find a direction for their product lines. As Jenner sees it, there are certain criteria for knowing if something is a good fit. And, this is crucial for setting yourself up for success.
Jenner also teaches you how to test the waters when it comes to social media marketing, and shares the strategies that have worked (sometimes surprisingly) for her and her family. She ends this lesson with some key takeaways on what to focus on when it comes to your launch.
Lessons 10-11: How It's Going: Handling Fame and You're Doing Amazing, Sweetie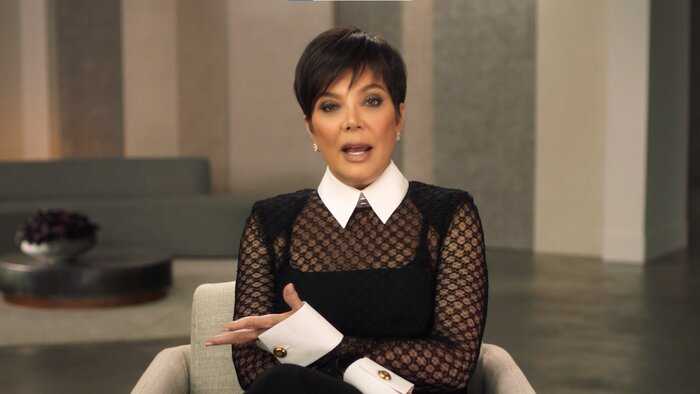 "There's a fine line between being famous and knowing how to handle it, and letting your ego run away with the whole situation"
In her last lessons, Jenner reflects on how fame has impacted her career and her personal life. Specifically, she considers her own experience with fame since KUWTK.
While it's interesting to hear Jenner's positive experience with fame, I also found this section pretty unrelatable. They are, after all, a family that comes from money. Nonetheless, I would've liked to have seen more about the children's careers before KUWTK.
From the offset, Jenner only really considers the Kardashian empire from the launch of her reality show. It's also difficult to see how the Kardashians would have achieved such a strong social media presence if it wasn't for an award-winning show under their belt.
All in all, I still think Jenner's advice is helpful to aspiring brand influencers. But, especially from this section, I didn't get the impression that Jenner knew much about building a brand without a pre-established presence – which is likely the position her viewers are in.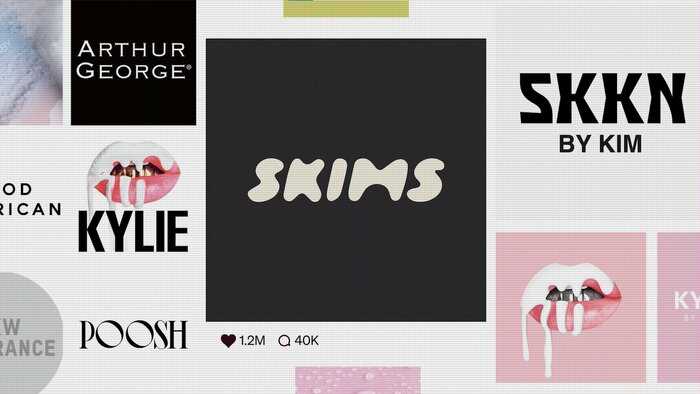 However, if you are keen to commit to the hard work and dedication needed to exceed in perfecting your brand, this class isn't without merit. Jenner shares advice that you can implement for no cost and with no prior experience.
That being said, I definitely think this class is more valuable in conjunction with other advice and courses, as well as materials like books, articles, and blogs.
In sum, there's a wealth of resources out there. But, if you admire Kris Jenner's business acumen and are ready to take chances, this class can definitely give you the tools and confidence needed to take your brand forward.
What I liked about Kris Jenner's MasterClass
Learn from a successful entrepreneur
Managing her six kids' businesses as well as her own enterprise, it goes without saying that Kris Jenner knows a thing or two about personal branding – whether you like the Kardashians or not!
So, in this MasterClass, you get the chance to gain some insider knowledge from the matriarch herself. As she promises, you'll learn how to turn your dreams into a reality with social media hacks, tested advice, and home truths about the industry.
Half anecdotal and half practical, Kris Jenner takes you through her own rise to stardom and how you can implement her key strategies to achieving brand success. So, if you have the drive to succeed and are willing to pay for the MasterClass subscription, this course could be a game-changer.
Anecdotal teaching style and case studies
As mentioned, Kris Jenner's teaching is heavily anecdotal. While this might seem a con for some, I found it incredibly helpful to pinpoint case studies – especially when some of the advice seemed vague.
Covering everything from Kim's SKIMS to Rob's Grandeza Hot Sauce, this class is excellent at giving you a reference point from which to consider Jenner's advice in action.
So, if you're worried about hearing the "what" rather than the "how," you can rest assured that this MasterClass is loaded with case studies and additional resources, like in the 44-page Workbook.
Tips and tricks for making the most of social media
While most wouldn't expect Kris Jenner to share all of her trade secrets, she does still teach you how to use social media hacks to your advantage.
With a team of professionals helping her along the way, Jenner has clearly learned how to master the art of the Instagram post, and you'll learn exactly what you need to include to make your post successful.
Jenner even guides you through a typical weekly posting schedule so you can see how she makes the most of each platform's opportunities.
What could be improved
Advice is sometimes vague
With the above being said, I still think there were only one or two lessons where Jenner really provided some actionable advice all the way through.
The bulk of her lessons were anecdotal, and while that's helpful to some, it also didn't make the content relatable or even applicable to its viewers.
Besides this, a lot of the advice was very vague. Jenner shares a lot of abstract advice about how to go with your instincts and find what you're passionate about. But, this is only partly backed up by concrete guidance that you can actually implement.
That being said, the topic of finding your personal brand is inevitably subjective. So, I get how it's difficult for Jenner to be too specific, except when using her own brand as an example.
Not universally applicable or relatable
One downfall of having a business mogul like Kris Jenner teaching a class is that it's hard to relate to some of the advice.
To give credit where it's due, Jenner does offer geared advice toward first-time brand developers and aspiring influencers. But, it's also hard to know how much is valuable considering Jenner's leg up in the industry before the social media storm.
That being said, with MasterClass you can learn from a range of business talents, all from different walks of life. So, you can take what's useful from Jenner's class and build on that with other courses. In fact, there are 20 other courses in the business category alone!
Who is this course for?
In my view, the Kris Jenner MasterClass is for anyone who is:
Passionate about developing a personal brand
A fan of the Kardashians/Jenners
Keen to use social media to sell or share
Serious about pursuing entrepreneurship
Set on an interest but struggling to make it happen
Interested in collaborating/building a new brand
How much does the course cost?
At the moment, MasterClass has three subscription offers. The price for these (per month) are:
Individual (1 user): $15
Duo (2 users): $20
Family (6 users): $23
All are billed annually, which might seem a bit pricey at first.
But, the value for money comes from taking as many courses as possible.
With 150+ courses on MasterClass, you're more than likely to find many that interest you. But, even if you find that only 10% of the courses interest you, this still works out at $12 per course:
$180 (annual membership fee) / 15 courses = $12
And, if you join with friends or family, the cost for each course is drastically reduced. Check out our MasterClass review or MasterClass cost articles to see how.
Bearing in mind that these courses are taught by leading experts, the value for money is unbeatable. Elsewhere, you can pay over $100 for a course taught by someone you've never heard of, and it would nowhere near match the caliber of teaching on MasterClass.
Besides, MasterClass offers a 30-day refund policy if you're not happy with your purchase.
You can also purchase MasterClass as a gift.
Alternatives to the Kris Jenner MasterClass
If you're serious about pursuing a business/branding venture, there's no time like the present to start learning.
One alternative to Kris Jenner's MasterClass is Sara Blakely's class on Self-Made Entrepreneurship. Founder of Spanx, Blakely really is a self-made businesswoman and she puts a lot of emphasis on her business model. This class is also nearly twice as long as Jenner's! Another is the MasterClass on Disruptive Entrepreneurship by Blakely's mentor, Richard Branson.
Of course, if you opt for a MasterClass subscription, you can take both of these classes, and more. So, with that in mind, I think MasterClass is really unbeatable in terms of value and scope.
But, it's also worth thinking about other factors, like your budget, interests, and also how much time you're able to put into these classes. If you're looking for a one-off course, there are still plenty of options available.
For example, one of Udemy's best-sellers is Personal Branding Mastery. This class is considerably cheaper than the MasterClass subscription, and you even get a certificate of completion.
Of course, on platforms like Udemy and Skillshare, you don't get the celebrity-level teaching that testifies to tried-and-tested advice. But, for some, a cheaper option is far more viable – especially if you want to test the waters.
That being said, if you're set on branding yourself and making a career out of it, I think MasterClass is the best long-term investment. Where else can you learn from Kris Jenner, Anna Wintour, and Diane von Furstenburg – all for the same price tag?
The Kris Jenner MasterClass: What others have said
In this review, I want to present the fairest and most accurate review of Kris Jenner's MasterClass out there. So, this means paying attention to all feedback – good and bad.
I did this by looking up "Kris Jenner MasterClass" on popular sites like Twitter and Reddit. Of course, there were plenty of people out there that didn't believe the matriarch had anything valuable to say:
"I find it hilarious that Kris Jenner has a 'MasterClass' on marketing and branding – what advice could she possibly offer?" – Comment from Twitter
"I don't know… a lot of people would probably disagree with me but I feel like Kris is just a yes/no man. Sure, she manages them [the Kardshians/Jenners] but I think she just says yes or no to deals. Nothing more"" – Comment from Reddit
Of course, Kris Jenner is from an advantageous position. She's had a team of experts helping her along the way, even before Instagram was founded! But, I don't think this negates any advice she might have, and she's clearly worked hard before and after the success of KUWTK.
So, in terms of what people who actually took the MasterClass had to say, there was a lot of positive reaction:
"Kris Jenner having a MasterClass on personal branding is must see TV! She's highly underrated as a branding strategist" – Comment from Twitter
"Always love to watch @MasterClass but @KrisJenner is the best! She rocks it and she gives valuable lessons, thank you for always being true to yourself and your brand" – Comment from Twitter
"I have been dying for @KrisJenner @MasterClass to come out and I just binged it!! You do not disappoint, boss lady! Thank you for being so real & inspiring and for dropping your nuggets!" – Comment from Twitter
Overall, people were impressed by how much Kris Jenner had accomplished, especially when MasterClass does such a good job of setting it out in black and white. So, say what you will about the Kardashian/Jenner empire, Kris Jenner has a lot of useful tidbits that clearly inspired a lot of people!
How long it took to complete the course
In total, Kris Jener's MasterClass is 1 hour and 46 minutes long. Add to that the 44-page Workbook, and I would say this course is on the shorter side for MasterClass. In fact, with the video content alone, you could easily get through it in a free evening.
But, if you're going to dive into the additional resources and take on Jener's end-of-class assignments, this is definitely a project that can occupy you for a couple of weeks – if not longer.
And, of course, Jenner's advice is intended to be implemented in the long-term for you to see the best results. So, while the course is short, I think you should be spending at least an hour each day getting to grips with Jenner's branding advice.
That being said, it all depends on your preferences and commitments. But, no matter how much free time you have, Jenner's tips should be put into practice at least once a day – even if it's spending 10 minutes researching social media.
Is the course content unique?
Although this is Jenner's first MasterClass, it's definitely not the first time she's stepped up to discuss her personal branding.
For example, she's had an hour-long talk with journalist Maria Shriver, an exclusive interview with Wall Street Journal, and even a talk with Goldman Sachs.
That being said, this is the first time Kris Jenner has gone into much detail about personal branding, in particular, and especially on a platform that's designed for student learning.
So, while I wouldn't say this content is 100% unique, this class is unique in its structure, intimacy, and focus. Besides, with MasterClass, you have the benefit of the information being in one easy-to-access space.
Overall, I still think this is a pretty unique venture for Jenner and is unlike any other content she's given out before.
Is the Kris Jenner MasterClass worth it?
In my opinion, the Kris Jenner MasterClass isn't worth it alone. While Jenner offers some helpful tips about what and how to post, this isn't dissimilar to other (free) information you can find on YouTube.
However, this course stands out as being taught by Kris Jenner herself. And, if it's worked for her, you know it's worth listening to. Not to mention, MasterClass courses are extremely high quality and you really do get out what you put in.
All in all, I think Kris Jenner's MasterClass is best viewed alongside other business MasterClasses to give a more rounded view. Plus, Jenner's MasterClass is pretty short. So, I'd say you should only go for this class if you're also willing to check out others.
That being said, if you're a die-hard fan of the Kardashians and Jenners, this MasterClass might be worth it for that alone. In particular, if the Momager is your all-time favorite, you're probably going to love this.
Overall:
With an all-access pass at $180, MasterClass gives you the opportunity to learn from a wealth of famed teachers. These include Marc Jacobs, Laura Kim & Fernando Garcia, Kelly Wearstler, and even Bobbi Brown.
So, in this respect, I don't see anything else that comes to beating MasterClass. 
See also: best social media marketing classes
Frequently asked questions
How much does the Kris Jenner MasterClass cost?
For the year, an all-access MasterClass subscription costs $180. This gives you unlimited access to 150+ MasterClasses within this time period.
How long is the Kris Jenner MasterClass?
The Kris Jenner MasterClass consists of 11 video lessons totalling 1 hour and 46 minutes.
Can you get the Kris Jenner MasterClass for free?
As great as that would be, you can't get the Kris Jenner MasterClass for free. However, MasterClass has a range of purchasing options and offers refunds if you're not happy.
Can I get a refund if I don't like the Kris Jenner MasterClass?
Yes, MasterClass operates a 30-day refund policy if you purchase directly through them. But, if you purchase through other providers, their returns policy may apply.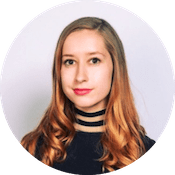 Rebecca graduated from King's College university with a first class honours in English Language, followed by a Masters' Degree in Eighteenth Century Studies.