Christina Aguilera is a multiple award winning singer who's been a key player in the music industry for almost 30 years. In Christina Aguilera's MasterClass, she shares her tips and insight into singing and success.
I couldn't wait to give Christina Aguilera's singing course a go. I'm an up and coming singer-songwriter, with zero formal singing training.
Whether you're Christina's number one fan or you've just stumbled across this course accidentally, you're probably asking the same question that I was: is the Christina Aguilera MasterClass worth it? This review aims to help you to answer that question for yourself.
As this Christina Aguilera MasterClass Review is lengthy, I've provided the headlines here if time is an issue for you:
.
Quick summary
Learn how to:
Perform like a pro
Warm up appropriately for your voice in different scenarios
Protect your voice
Expand your vocal range
Appreciate Christina's use of vocal technique
Select the right microphones for you
Get insight into life as an artist
Pros
Exclusive industry knowledge from a revered performer
Great workbook which helps you put what you learn into practice
Learning from other students through a workshop approach
No "one style fits all" approach
Great value for money
Cons
Not enough focus on technique
Lack of non-Aguilera songs
Some assignments require equipment
Course length: 23 videos, 3 hr 43m.
Best for: Big fans of Christina! If that's you I would highly recommend it, as it provides an honest look into her life and her experiences, as well as advice on singing. In terms of singing experience, I don't think you need any experience whatsoever to benefit. If you are very experienced and looking for technical advice – it's probably not for you.
Overall: Christina doesn't guarantee that this course is going to make you a better singer. But she gives you the tools to take away and use when practising, with exclusive, insider knowledge from someone who really knows the tricks of the trade.
Now for the detailed review, here's what I'll be covering:
About Christina Aguilera and MasterClass
What's inside the Christina Aguilera MasterClass
What I liked and what could be improved
Who is this course for and how much does it cost?
Is the course unique? Are there any alternatives?
Verdict: Is the Christina Aguilera MasterClass worth it?
Let's get started!
About Christina Aguilera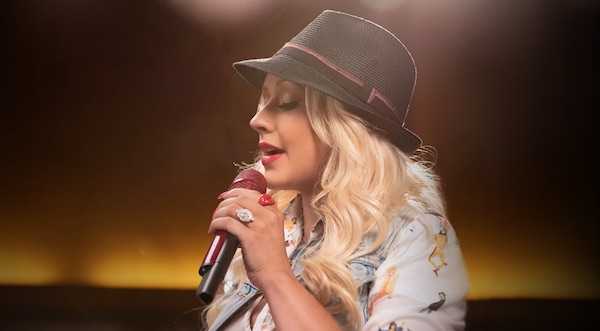 Christina Aguilera is a name that needs little introducing.
If you've ever dipped your toe into the world of pop music, whether as a listener or a musician, you're likely to have heard of her.
Her debut album rocketed to number one on the US Billboard 200, and went on to become certified eight times platinum.
As well as her chart successes, she's a five time Grammy award winner and a previous judge on The Voice.
If you haven't seen the trailer for her MasterClass yet, I highly recommend you watch it:
About MasterClass
MasterClass burst on to the scene in 2015 with a simple aim:
To get famous people to teach us what made them famous.
It differs from other online platforms in that its production values are sublime and its instructors are experts in their field who have achieved celebrity status.
Featuring classes from household names such as chef Gordon Ramsay, and award winning actress, Helen Mirren, it offers unique courses you're unlikely to get anywhere else.
It's an innovative concept where the absolute best in their fields give up their time to teach their speciality.
However, as with any online course, there are both pros and cons with every MasterClass. This balanced review aims to help you decide if this MasterClass is a good fit for you.
For more details check out our MasterClass review and best MasterClass.
Inside Christina Aguilera's Singing MasterClass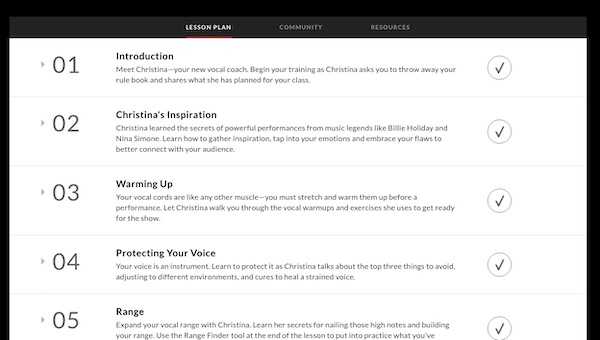 The full length of the course is a little under 3 hours 45 minutes, with a total of 23 lessons. These videos ranged from 2 minute introductory videos to 16 minute in-depth lessons.
This MasterClass is unofficially broken down into five main themes.
The Basics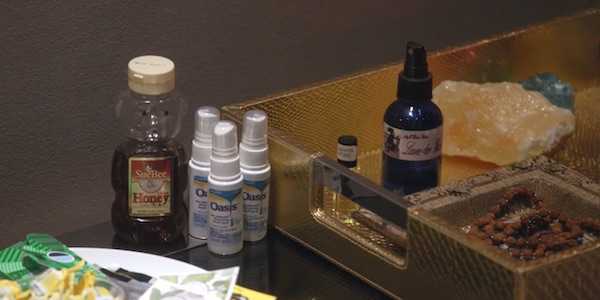 Christina touches on important foundations such as inspirations, warming up and knowing your voice. These lessons are the core of everything, and it's important to establish your own voice here.
This section includes:
Inspiration
Warming up
Protecting your voice
Range
These introductory sessions are particularly relevant to beginners, or those who may have had little previous teaching.
2. Student Sessions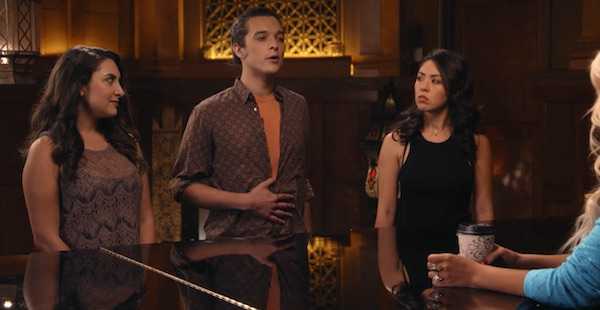 A quarter of the way through, Christina introduces three students, who each perform one of her songs.
Each student has a different aspect of their singing that they'd like to focus on, and Christina gives them a real life masterclass.
This is a useful addition as it shows Christina's thought process – with tidbits that can be easily applied to your own singing style.
While some of the points discussed (e.g. ad-libs) are technical in nature, Christina makes sure that she ends the real life masterclasses with an encouragement to feel the emotion rather than worrying about technical perfection.
You don't have to have the specific techniques Christina talks about under your belt to be able to relate to the students, and learn from them!
3. Vocal Techniques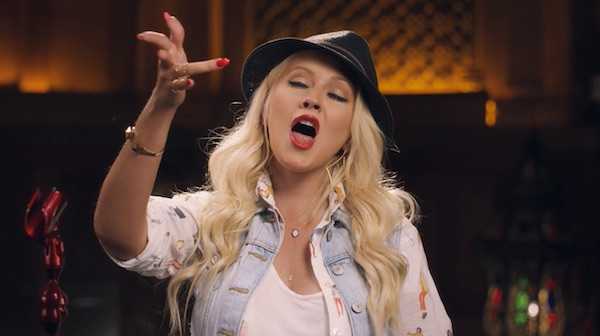 Christina touches on different vocal techniques that she regularly uses.
This section covers:
Diction – pronouncing words clearly so that you convey the song appropriately to the audience.
Mastering vocal techniques – including belting, vibrato, slides and ad-libs. It's a useful section particularly for those who have some of these techniques under your belt already, and would like some guidance on when to use them.
Playing with textures and tones – making sure that your way of singing varies according to the song. For example, knowing when a raspy quality is more appropriate than a breathy feel.
4. Performing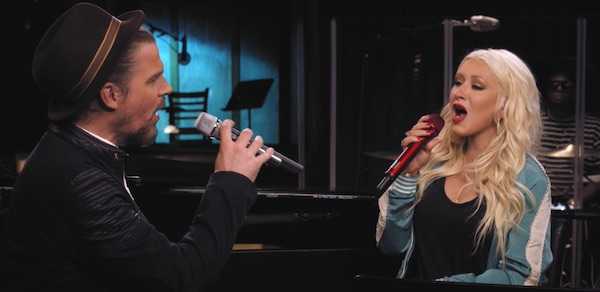 The performance section is the largest of the five key components, encompassing everything from rehearsal prep to singing it live without stressing about mistakes. It's highly beneficial for singers who are actively gigging and recording.
This section covers:
Duets: rehearsal prep and perfecting the performance
The beat
Microphone techniques
Managing performance anxiety
Singing it live
Overcoming mistakes
As an accomplished performer, Christina shares her experience in these areas, discussing her own personal preferences, as well as how you might find yours.
You'll learn how to develop an emotional connection in a duet, play with beats to breath new live into a performance and how to work an audience,
5. Being An Artist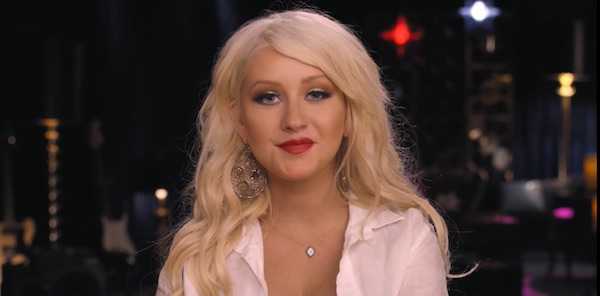 The course ends with a series of encouraging videos from Christina about surviving under pressure and keeping character during the journey of being a musical artist. These are more about her own experiences and life as an artist than they are about improving your singing.
This section includes:
Advice for artists around adjusting to life as a performer
Using your voice to express your true self
Christina's own journey and the lessons she has learned along the way
Extra Resources
The course comes with a 46 page workbook full of assignments for you to complete alongside the lessons.
It provides a framework to put what you learn into practice, and encourages you to dive deeper into applying Christina's tips to your own singing.
By enrolling in the class, you also gain access to a Facebook group exclusively for those who are taking Christina's MasterClass. You can ask questions and connect with other people who are on the same journey as you.
The group is particularly helpful for carrying out assignments, especially ones which involve finding a duet partner if you don't already have that relationship with someone.
My Experience Of Christina Aguilera's Singing MasterClass
As an up and coming singer-songwriter myself, I couldn't wait to take this course. And like – I imagine – you are, I was eager to improve my singing under the guidance of a professional I could never normally afford.
There were a lot of things I really liked about this course, but as with anything, there were some aspects that I wish had been unpacked a little more.
I'll be honest with my experiences over this review, to help you to understand what's likely to work for you, and if anything might be a deal breaker.
What I Liked About Christina Aguilera's MasterClass
There Are No Expectations
I've always been a little reluctant to try out singing courses because I'm worried I won't be good enough. What if I've signed up for something beyond my level? What if I try to do something, only to find out I'm no good at it?
But Christina sets no expectations for you to meet. In the first episode, she makes it very clear that she believes that passion is everything. Singing is about "sharing truth" and not about perfect execution.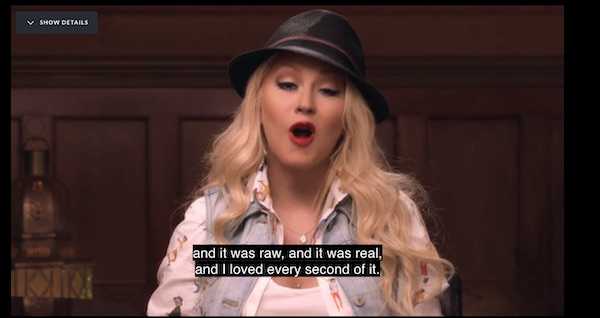 She states that "70-90% of singing is passion", which means that you don't enter the course feeling like you've already fallen short. She doesn't set a bar that you have to hurdle over: as long as you have a passion for singing, you've met the requirements.
I've listed this as an aspect that sold the course for me, but it may not be a positive for everyone. If you're looking for someone who will help you to brush up on technique, then this may actually be a negative for you.
Exclusive Industry Knowledge
I've taken different online classes before, but they've never before been taught by someone who I've actually heard of.
Christina Aguilera has been singing in the public eye for 28 years. This experience provides her with knowledge that you can only gain from being in the heart of the industry for a long time.
Rather than holding back, Christina is honest with her experiences, providing the student with exclusive information that you can only get from someone like her. It really makes the course unique!
The Workbook
The workbook was actually one of my favourite aspects of this course. It really bridged the gap between being talked at by Christina, to putting her expertise into practise.
While I completed Christina's course in just a week, the workbook is something I will take away with me and continue to work through. I found it extremely helpful for guiding practise sessions, and highlighting ways in which I could practise – which is an area in which I'm not very naturally gifted!
Getting To Know Christina
Throughout the course, Christina threads in snippets of her childhood. Many aspects made her feel more human.
It was really comforting to know that like me, she'd had no real training when she was younger and that she'd gotten to where she was purely by her love for singing and hard work (and, I would like to add, raw talent).
The Student Sessions
Three of the sessions included students singing Christina Aguilera songs while Christina gave her feedback on specific aspects that they wanted to work on.
It was really helpful to hear feedback on students who were more relatable than superstar Aguilera, and the range of voices was helpful in the examples.
No "One Style Fits All" Approach
I am a pop singer. I have never been anything other than a pop singer, and my vibe is stripped back, folk-pop/alt-pop.
Christina catered to that. But she also catered to rock singers, and mentioned Broadway singers and the differences you might find. If you're an opera singer, this would probably cater to you a lot less – but I'm sure there are aspects of it which would still be relevant!
The bottom line is that Christina didn't create this course to be solely for singers like herself, which I felt was really important.
Great Value For Money
The cost per hour is really unrivalled. Yes, this is not a personal class tailored exactly to you, but then again, getting a class like that from Christina Aguilera would probably be near impossible for someone like me.
What Could Have Been Better
There were a few things that didn't quite do it for me, which I'll unpack below.
The Lack Of Technical Teaching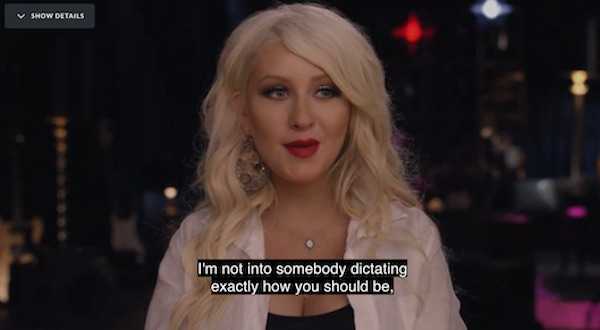 Unfortunately, this was the biggest flaw in the course. Christina could demonstrate techniques, but when it came to teaching them? That was another matter.
Right at the beginning, Aguilera makes it very clear that she values passion over technique, which I've already mentioned as a positive.
But littered throughout the videos are little comments like "that's just a technique thing". She doesn't explain how to achieve that technique.
As someone who has had zero formal singing coaching, I found that frustrating. How was I supposed to improve when she wasn't going to explain how to even attempt that "technique thing"?
So if you're looking for someone who is going to teach you the specific techniques of certain types of singing, then this course is not for you. Be warned!
It's also important to recognise that if you sing regularly with poor technique, it can be damaging to your voice. Christina touches on this, but does not unpack it adequately.
So while it is marketed as appropriate for brand new singers, it may be good to also get technical advice elsewhere.
Bias
Of course, this is Christina Aguilera's MasterClass, and I went into it expecting nothing less than her as the sole teacher. However, aside from referencing some of her main inspirations, no other opinions were considered throughout the course.
As Christina is such a well connected icon, I would have appreciated more comments along the lines of "I personally prefer X, but I know that this other artist I collaborated with on this song experienced Y".
However, Christina did establish that there is no one way to sing very early on, and that you should play to your own personal strengths.
Inaccessible Studio Assignments
In her videos, Christina discusses some of the techniques that she uses while recording. In the workbook, the student is advised to try some of these out, with the words "if you don't have access to a recording studio"…
If you're like me, having access to a full blown recording studio is a laughable concept and it feels like it's a million miles away. In Christina's defence, this is followed by a link for setting one up "inexpensively at home".
However, this resource immediately states that you need:
A microphone
An audio interface
Digital Audio Workstation (DAW) software
A digital keyboard
Studio monitors
Headphones
Cables
As someone who has most of this equipment following years of acquiring second hand gear off a sound engineer, I personally would not describe this as "inexpensive".
To me, it seemed strange to claim that this course is for anyone, and then set assignments that only certain, more accomplished singers are likely to be able to actually complete.
Who Is This Course For?
This course is for big fans of Christina. Of course, if you are, then I would highly recommend it for you, as it provides an honest look into her life and her experiences, as well as advice on singing.
I am a big believer in the fact that everyone has a voice and everyone can sing. I honestly don't think you need any experience whatsoever to benefit. On the other hand, it's still helpful if you're an experienced singer: it doesn't matter if you've been gigging for years or if you've only ever sung in the shower – there's something you can take from it!
Christina's advice can be beneficial for all kinds of singers. While she herself is a pop singer, genres such as musical theatre and rock are discussed, amongst others. So don't rule yourself out just because you don't sing Christina Aguilera songs!
However, while I believe, like Christina, that anyone can benefit from this course, it may not be the best course for you right now. If you are a regular performer with no technical training, or are simply looking for someone to guide you technically, then this course may not be what you're looking for.
How Much Does The Course Cost?
MasterClass is a subscription service. The MasterClass All-Access Pass is a yearly pass costing $180. The benefit? Unlimited access to as many masterclasses as you'd like.
There are over 150 to choose from. They include everything from other music classes such as Yo Yo Ma teaches music and connection, to filmmaking with James Cameron to how to make Gordon Ramsay's restaurant recipes at home.
MasterClass does have a refund policy in case you are unhappy with your purchase.
You can also buy MasterClass as a gift.
Alternatives
MasterClass features several masters in the music category, including:
The closest class to Aguilera's is Mariah Carey teaches Voice as Instrument.
However, Usher offers a MasterClass which focuses on performance.
If you're interested in the producing side, Timbaland and Deadmau5 both offer relevant courses.
If you really don't think MasterClass is going to work for you, there are other alternatives available. Some of the other most popular online singing classes/platforms include:
For further suggestions, head on over to our Best Online Singing Classes article.
Christina Aguilera's Singing MasterClass: what others have said
I checked out forums such as Reddit to find out what others had to say about Christina Aguilera's MasterClass.
The reception from those who have actually taken the course is largely positive within the MasterClass community, with lots of praise for Christina as a teacher.
"This was an AMAZING MasterClass I am so very impressed!!!!"

"This class was just amazing!! She is an amazing instructor!"

"Christina has helped me a lot-thanks for sharing! My producer thanks you too!"

"It's a great class! Highly recommended honestly."
- Comments from the community
People who had signed up to the class looking to be told exactly how they should sing were often disappointed.
"She demonstrates what she can do, but she in no way actually articulates it. I'm not sure why someone would spend $90 on this when she's not really able to explain the way she produces the sound."
- Comment from Reddit
And people who were experienced, trained singers who disagreed with what Christina was teaching seemed more likely to pick a fight with Christina's course.
"Note to pop stars: if you're going to give vocal masterclasses online, try to make sure trained singers don't find them."
- Comment from Reddit
As I've already stated, I would agree that Christina does not adequately unpack technique, and that if you're going into this course assuming she's going to teach you exactly how to sing, you're going to complete it feeling dissatisfied.
How Long It Took To Complete The Course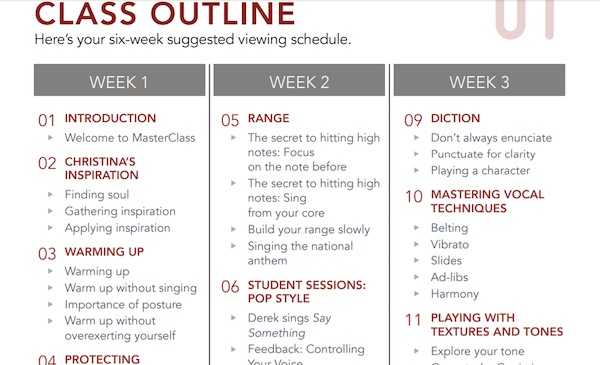 Christina's singing course offers 23 lessons in total. The overall course length is just under 3 hours and 45 minutes.
The workbook recommends splitting the sessions up and completing them over 6 weeks. This makes sense to me, as it gives you more of a chance to practice the things you're being taught, and experiment with the tips and techniques offered.
I completed the course in just under a week by completing 3-5 lessons a day. While this was reasonable in terms of time I spent on the course per day (less than an hour), it did feel rushed, and I would definitely recommend taking more time on it than I did.
Of course, it does depend on your previous experience and learning speed. If you've had extensive training, you may be quicker at putting new things into practice than I am. If you're a complete beginner, many of the concepts might be brand new.
Is The Course Content Unique?
Honestly, the learning objectives in this course aren't so unique: anyone can teach you a vocal warm up – in fact, you can find hundreds on YouTube alone.
What really makes this course different is the personal spin that Christina puts on it. Every session is rooted in her own experiences and not what someone told her once upon a time.
MasterClass is the only platform where Christina Aguilera shares her expertise in a structured setting, so you won't find the same course anywhere else!
What You Will Need To Complete The Course
The first page in the workbook provides a list of things which MasterClass suggest may be helpful to complete the course.
Honestly, I completed the MasterClass with nothing more than an enthusiasm for singing and the workbook ready to go.
Unlike MasterClass, I don't recommend purchasing all of Christina's albums and listening to them on repeat. However, I would have found it helpful to familiarise myself with the following Christina Aguilera songs before starting:
Beautiful
Fighter
Say Something
Ain't No Other Man
Genie in a Bottle
I actually know most of those songs in some form, and a couple of them I was already very familiar with pre-course. However, Christina uses these throughout the course as examples, and it would have been helpful to have a better knowledge of them beforehand, to fully understand the context of what she was discussing at certain points.
Is It Worth It?
You've heard all about my experiences with Christina Aguilera's singing course, so now, let's boil it down to the basics.
The course isn't catered to one specific level or ability. It doesn't matter if you're a hairbrush singer or a professional – I truly believe that there are important lessons you can take home from this.
Right from the beginning, Christina doesn't guarantee that this course is going to make you a better singer. But she gives you the tools to take away and use when practising, with exclusive, insider knowledge from someone who really knows the tricks of the trade.
A course is only ever as good as you make it, so if you put the effort and work in, it has the potential to improve your singing. Personally, I cannot say that in just a week I have excelled hugely in my singing, but in a few months? Maybe.
In my opinion, the biggest flaw with this course was the sheer lack of technical teaching. From comments on Reddit and the lessons themselves on MasterClass, it seems like other students agree with this evaluation.
Overall, for the price you're paying, Christina Aguilera's singing course is worth buying if you're looking to improve your singing in your own time. It's not going to make you an award winning singer overnight, but with a bit of hard work, it might just propel you in the right direction.
Frequently Asked Questions
How much is Christina Aguilera's MasterClass?
You can purchase an all access pass for $180 which means you can take any of the 150+ courses on offer over the course of a year.
Can you get the Christina Aguilera MasterClass Free? 
Unsurprisingly, there isn't a way to get Christina Aguilera's MasterClass for free. However, the Masterclass site does allow for people to send you the course as a gift.
How long is the Christina Aguilera MasterClass?
 It contains 23 video lessons totalling 3 hours and 43 minutes.
Can I get a refund if I don't like the Christina Aguilera MasterClass?
Yes, MasterClass have a 30 day refund policy if you purchase the class directly from them. Other providers may have their own returns policies.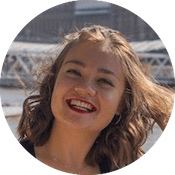 Hannah is a singer, song writer, harpist, pianist and guitarist. She's also a fully qualified physiotherapist as well as an aspiring author. It's fair to say she knows a thing or two about learning!