Dame Helen Mirren is one of the biggest and most widely-known names in cinema today. In this course, MasterClass offers the chance to learn from the award-winning actress herself.
In the Helen Mirren MasterClass, you'll learn how to break down a script, find your character, and hone in your techniques. With 28 lessons to dive into, this is a great opportunity to learn from one of Britain's best-loved actresses.
If you're here, you're most likely interested to see what this course is all about, and whether it's right for you. In this Helen Mirren MasterClass review, I'll weigh up the pros and cons to help you decide for yourself.
Before I begin, here are some key points:
.
Quick summary
Learn how to:
Break down a script into manageable chunks
Find and research your characters for a film
Develop your film-acting techniques
Understand and use "naturalism" in acting
Prepare and rehearse for a scene
Make the most of props and costume choices
Work effectively with writers and directors
Pros
Learn from a critically-acclaimed actress
Extensive and in-depth lesson content
Highly informative Workbook
Cons
Veers towards the abstract at times
No group acting workshops
Less case studies than other classes
Course length: 28 lessons, 6 hours, 25 minutes
Best for: Students who are new to acting and keen to learn the basics as well as fans of Helen Mirren
Overall: A strong and insightful MasterClass, which gives plenty of practical advice on how to hone in your craft and stand out as an actor (view details). Ranked #1 in the best acting classes online.
Now I'll explore Helen Mirren's MasterClass in greater depth. In particular, I'll focus on class content, pros and cons, and alternatives.
Here's what I'll cover:
About Helen Mirren and MasterClass
Inside Helen Mirren's MasterClass
What I liked and didn't like
Who the course is for, price, and alternatives
What others have said about the MasterClass
Verdict – is it worth it?
First, here's some basic info:
About Helen Mirren
Finding her fame in the theatre, Helen Mirren is an English actress first known for her Shakespearean and West End performances.
Helen Mirren trained at the Royal Shakespeare Company, London, and earned her reputation in her role as Jane Tennison in police drama, Prime Suspect.
She is also renowned for her roles as historical figures, Elizabeth I and Elizabeth II, winning Golden Globes for each.
If you're looking to grow your acting skills and improve your techniques, this might be the MasterClass for you.
And if you haven't seen the trailer for this MasterClass yet, I highly recommend you watch it:
About MasterClass
"Our instructors are the best in the world"
MasterClass is an online educational resource founded in 2015. Since its beginnings, MasterClass has catered to its students with its high production values and unrivalled levels of teaching.
In fact, MasterClass courses are taught exclusively by celebrity-level teachers, such as Gordon Ramsay teaching cooking, James Cameron teaching filmmaking, Margaret Atwood teaching creative writing, and Martin Scorsese teaching filmmaking.
With a single course payment, you can access any one MasterClass for $90. This gives you unlimited access to a MasterClass of your choice, as well as the class forum and all other resources.
There is also the all-access pass. This is a yearly subscription costing $180. The all-access pass allows you to take as many classes as you'd like throughout your subscription. This is great for students who are invested in a particular subject, as it allows you to take multiple MasterClasses within the same topic.
That being said, I don't think MasterClass is for everyone. I hope to give you some insight into the pros and cons to help you decide whether MasterClass is for you.
Inside Helen Mirren's MasterClass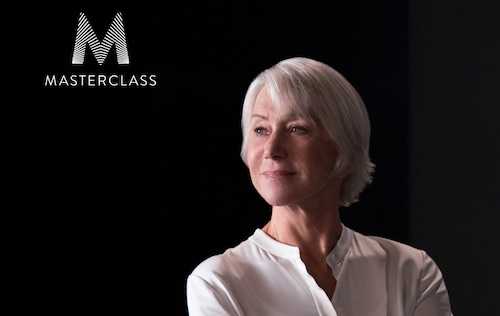 With 28 lessons in total, the Helen Mirren MasterClass clocks in at 6 hours and 25 minutes' viewing time. Each lesson lasts around 10-15 minutes.
Along with the video lessons, you also have access to the Community Hub, where you can connect with classmates, and the 54-page Workbook.
Here's what's inside Helen Mirren's MasterClass.
Lessons 1-2: Meet Your Instructor & Breaking Down a Script
"At its heart, our world of acting is an empty space that we fill with our imagination"
At the start of her MasterClass, Helen takes you through her process for breaking down a script. As she recounts, there's a step-by-step process she uses to get a feel for the script and her character.
For the most part, this involves reading and note-making, and asking crucial questions of your character. Along with this, Helen teaches you how to use your instincts when reading a script, suggesting that these reactions are important for your performance.
Like a few other MasterClasses I had seen, Helen places attention on the subconscious when reading, and how this can work to enhance your understanding of the role.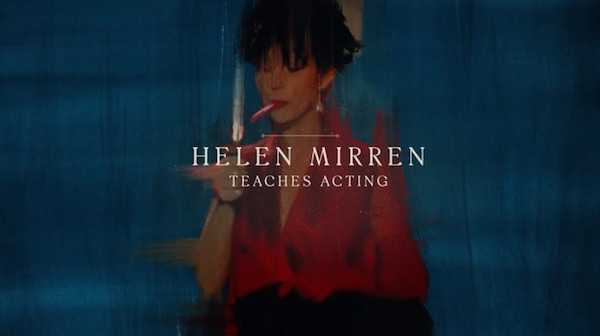 For me, this early section was content-rich, and had some great advice about note-taking, improvising, subtext, and naturalism. In fact, Helen takes her discussion of script-improvisation further to discuss when it is and isn't appropriate.
She also elaborates on how best to learn dialogue, including how to approach the script on the first read-through and how to deconstruct a script for your part. What I found most interesting was Helen's hands-on demonstration of exactly how she arranges her script to learn her lines.
While this chapter is more of a starting point for further discussions, I found it a strong foundation for the rest of the course. From the offset, Helen is very physical and is quick to demonstrate her ideas visually. By the end, you gain a better understanding of how to approach a script without it overwhelming you.
Lessons 3-4: Shakespeare
"Shakespeare is a great training ground because it's so difficult"
For Helen, Shakespeare is one of the most important resources for actors – especially when it comes to learning dialogue. She reads "The quality of mercy" speech from Shakespeare's The Merchant of Venice, to show you what Shakespearean training can achieve.
With particular focus on how you can use Shakespeare to project meaning, Helen teaches you how to:
Find different meanings and inflections within a speech
Unpick and better understand a speech's meaning
Use breaths and intonations to help your speech flow
Read Shakespeare attentively and with an open mind
Overall, this section was one of the most in-depth and case-specific of the first half of the course. Using Portia's speech as a springboard, Helen discusses what works and doesn't work when performing Shakespeare.
Also, Helen takes the time to consider the differences between performing Shakespeare on screen and on stage. This the advantages and disadvantages arising from each format, and which techniques are most suitable.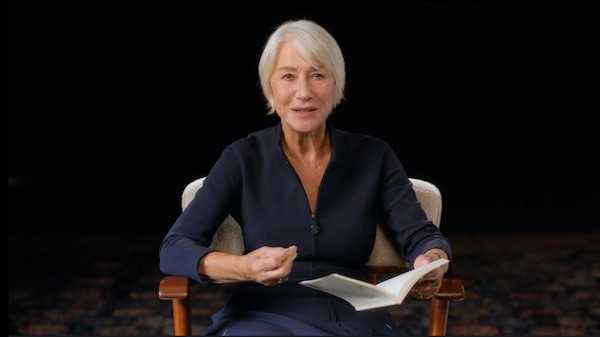 In conclusion, Helen imparts her advice on how to build a relationship with Shakespearean language. As she sees it, this is a way to keep the text fresh and, if you're performing on stage, to keep the words alive on a nightly basis.
Lessons 5-7: Finding Your Character & Research: Real & Fictional Characters
"Real life is always more interesting than anything we can invent"
As Helen sees it, the role of an actor is to reflect the world around them. Because of this, it's an actor's job to go into the world and observe. This is how she finds her characters.
Helen relates this directly to storytelling, which she believes to be at the heart of acting. In fact, she says, real people have infinitely more interesting stories to tell than anything you could make up.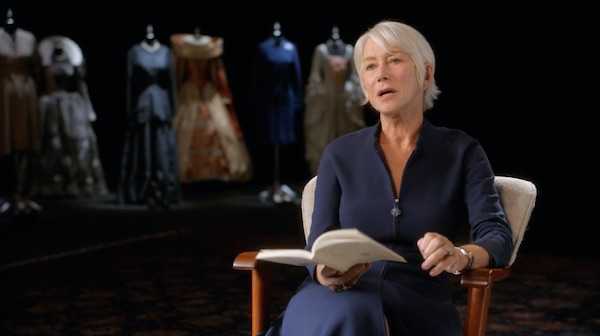 Along with observing, Helen shares ways you can research for both real and fictional characters. This includes how to fill small roles with life, expand on a character's backstory, and create a solid base for your role.
My key takeaway from this lesson was Helen's distinction between the 2 types of research, and how they can serve your character. She takes this further to explore how she researched for her roles in Eye in the Sky and Some Mother's Son.
Lessons 8-11: Creating Characters: Costume & Hair & Makeup
"Costume is the first building block in your character"
Here, Helen turns her attention to costume, hair, and makeup. In this section, she goes into great detail about what costume and visual alterations can do for your character.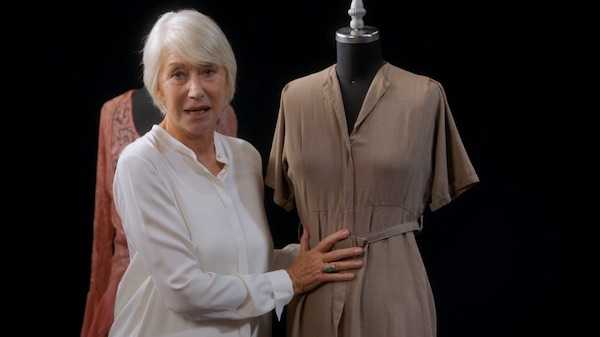 For her, this goes beyond aesthetics and can affect how a character moves within their world. Demonstrating how different costumes can alter a character's appearance, Helen also gives due attention to how costume acts as a visual signifier.
She also teaches you how to:
Choose the right costume for your character
Understand how dress relates to culture
Use makeup for screen vs. stage
Develop a good rapport with your costume team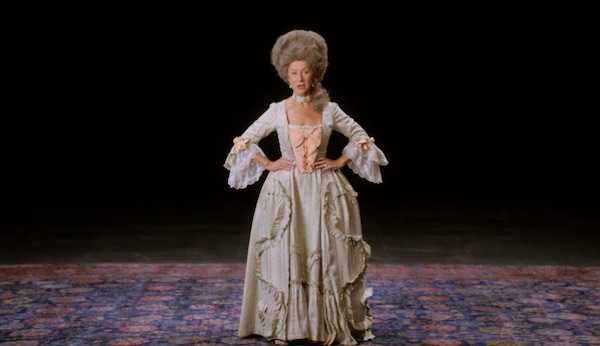 Along with this, Helen shows you an array of costume and wig choices. Beyond illustrating different eras and character types, Helen teaches you what to look out for when selecting costumes. She even gives examples of what she would reject and why.
This was an interesting way to see costume as a collaborative process. I was surprised by how much input Helen seemed to have in choosing her own costume. While this is likely a sign of her status, it does encourage you to use your initiative when considering character design.
Lesson 12: Human Behavior
"We are all in the process of telling the human stories"
While the previous chapter focused on how costume and makeup can affect a character's movements, this chapter hones in on how to create mannerisms for your character. This, like costumes, can tell a story.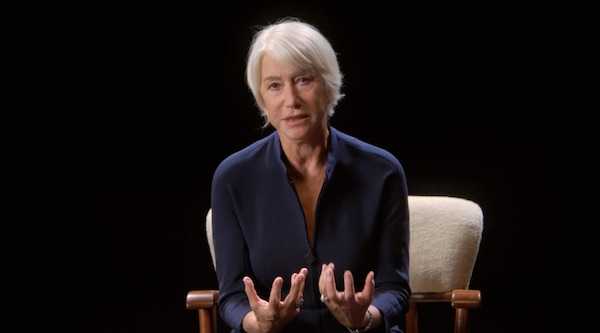 In particular, Helen focuses on how to create an element of surprise when portraying human behavior. She explores several case studies to show how she prepared for, and portrayed, deeply emotional and challenging scenes.
This includes how to act when showing physical pain, such as in fight scenes, sex and nudity scenes, drunkenness, and even a character's death scene. She imparts some words of wisdom she picked up over the years, on stage as well as on screen.
Lessons 13-15: Film Acting Technique
"You are engaging in an act of imagination, profoundly, to tell a story"
In this section, Helen teaches you how to:
Act differently on stage vs. screen
Strike a balance between freedom and technique
Manifest emotions in front of the camera
Understand the context of your shots
Plan the right amount for your performance
Preserve your energy for key moments
Work with other actors' processes
At the start of this lesson, Helen introduces you to Francis Bacon's theories on the necessity of technique. Helpfully, the resources Helen refers to are also listed in a bibliography in your Workbook.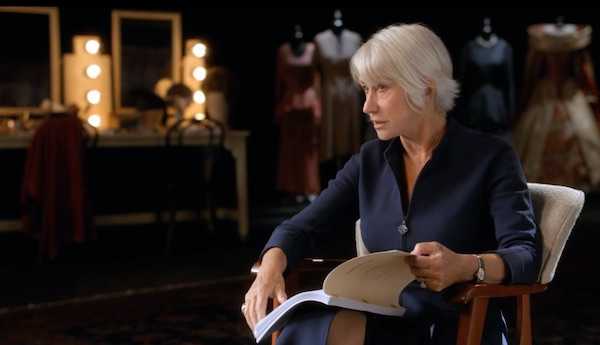 She even gives examples of actors who use technique well, including Al Pacino and Naomie Harris. As she sees it, it's important to find a middle ground between technique and freedom when acting. She suggests ways in which you can find this medium, particularly through her own theory of "arrows."
Interestingly, Helen also considers how to work on set in relation to the other actors. She explains the need to understand other actors' processes, and learn to work with these different rhythms on set.
Overall, the highlight of this lesson for me was Helen's breakdown of a day's filming, from arrival to wrap-up. She teaches you how to best prepare for your scenes, and even suggests how you can take a break from your character between takes.
Lessons 16-18: Case Studies: Prime Suspect, Elizabeth I, & The Queen
"Bring yourself into that world and think yourself through it"
For Helen, good acting techniques often involve playing with subtleties. This is especially the case on screen, where you have the advantage of close ups. In this section, Helen takes some of her most famous roles to demonstrate how she uses her technique.
In Prime Suspect, Helen shows you how she learned to be conscious of voice level and naturalism. She explores the need for what she calls the "2-tracked brain," and how this can lead to better performances.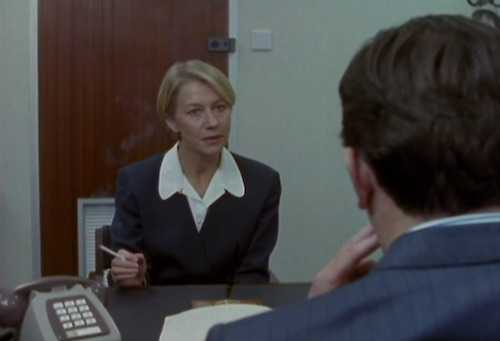 For me, the standout case study in this section was her message to the troops in Elizabeth I. As a well-known historical speech, Helen details how she found a modern approach for this period language and how she decided to play to the camera within this scene.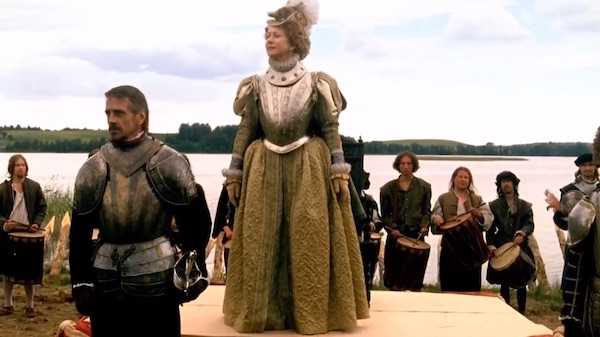 Helen shows you she took an iconic historical moment and gave it new life on screen by experimenting with staging, emotion, and technique. She even discusses how she inspired the extras to meet her at her level, which ultimately improved the scene.
Lesson 19: Bonus: Naturalism
"Put it out there and let it go"
In this bonus chapter, Helen turns her attention to naturalism and what this means for acting today. She takes examples from earlier cinema, including work from the actors Marlon Brando and Anna Magnani, whom she believes excel in portraying naturalism.
While this section is fairly brief, it does consider how acting has evolved over time, and the advantages and disadvantages actors have today. In fact, she gives some examples of films you should watch in order to understand how naturalism, as a concept, has evolved on screen.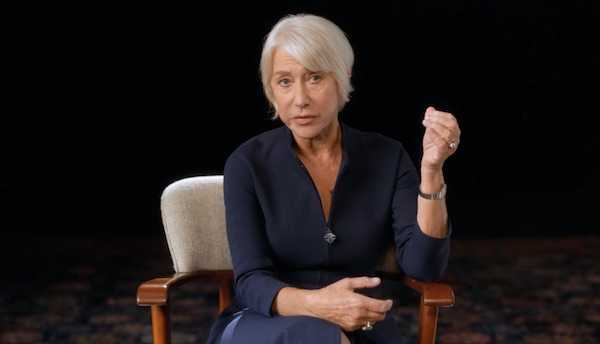 Lessons 20-21: Preparation & Rehearsal, & Acting on a Film Set
"I'm not really very good at accents. And it's here that you need to do the work"
In these chapters, Helen goes into more depth about how to prepare for a role. This includes how to learn your lines, understand the context of the time, and gain a better insight into your character's experiences.
Along with this, Helen teaches you how to prepare for accents – an area she admits she falls short in. She advises you on how to find the right dialect coach, and even how you can take accent-learning into your own hands.
Like many of the writing MasterClasses I had taken, Helen also takes time to consider how to overcome creative blocks. In fact, she shares some to-the-point methods for getting unstuck, which anyone can easily use. She also advocates experimenting within a role in order to find what works.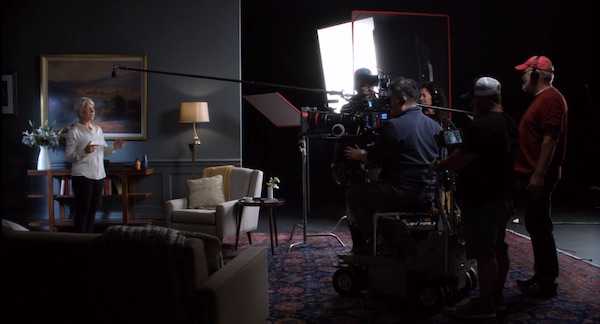 All in all, this section's highlight was the introduction to the set itself. Helen brings you into a sample scene and shows you exactly what to expect from your first day on set. She even introduces you to the crew members and explains their roles.
Helen also shares her advice on what she believes to be good on-set habits. This includes being aware of what's going on, interacting with the crew, and understanding the different shot types that are available.
Importantly, Helen demonstrates how she plays to the camera when filming. This, she says, is an intricate technique that you should learn when pursuing acting. She also discusses the different cameras on a set and which additional takes you should prepare for.
While I was disappointed she didn't act out a sample scene, this was still a good insight into what happens on set. As in previous chapters, she also brings some theory into the mix. Here, this is Francis Bacon's theory on "the good accident."
Lessons 22-23: Characterizing the Set & Props
"Be aware of the sound of your props"
As with her lesson on costume, Helen shows how you can personalize a character's space through furniture, accessories, and visual clues. She focuses on how to make an area look lived in, as opposed to creating a picture-perfect set that isn't believable.
With a focus on personalizing space for your character, Helen teaches you how to:
Use furniture and props to tell a story
Create believability on the set
Use props to divert you from the obvious
Illustrate a character's personality through set
Understand props in relation to continuity
I was surprised by how much input Helen had in this stage. Throughout the lesson, she takes an active role in customizing a set to tell different stories about the characters who might live there.
As well as creating fictitious scenarios, Helen also shows how she would use this set to create Jane Tennison's apartment in Prime Suspect. This includes how to use props to tell a story, show character traits, and create an emotional atmosphere for the audience.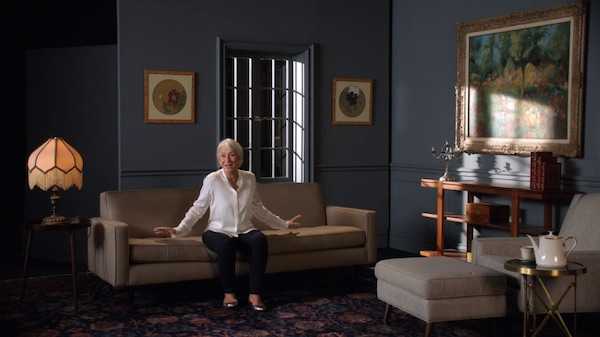 Lessons 24-25: Working with Writers & Directors, & Choosing Roles
"You are part of a very complicated whole"
In these two lessons, Helen discusses filmmaking as a collaborative process. As she puts it, it's the actor's job to make sense of what the writers have produced and to make psychological connections to effectively tell a story.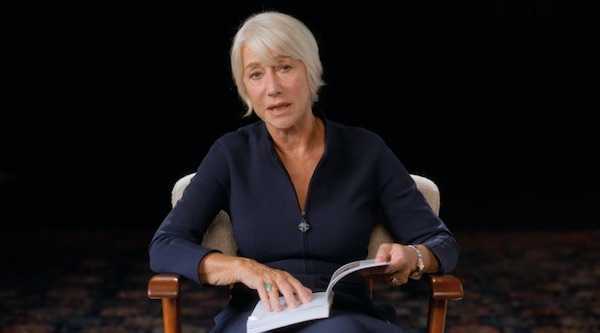 This section considers how you can best work with writers, directors, and other actors. With a focus on nurturing good relationships, Helen teaches you how to:
Navigate the problems of ego
Negotiate a problem using the correct channels
Talk through scripts with the writers
Make suggestions in relation to backstory
Learn from your directors
Here, Helen shares some important lessons she learned from actors and directors such as Bob Hoskins and Robert Altman. As she says, actors are constantly learning from their experiences and are "all in the same boat."
Helpfully for young actors, Helen also shares how to best show respect and intent when auditioning for a role.
Helen also suggests how you can build a strong portfolio of roles for your resume, and how to ensure your performances are varied despite taking a role that is stereotypical. Moreover, Helen shares a lot of good advice about how to discuss your limits before taking on a role.
Ultimately, this advice boils down to how to conduct yourself professionally as an actor. This includes how to prepare yourself for possible changes and how to remain self-assured when navigating roles that are not right for you.
In particular, I enjoyed Helen's closing statement in this section. She discusses the evolution of roles for women and the importance of diversity and inclusion. Using Alien as an example, she shows how cinema is improving its scope by transcending traditional gender roles and casting choices. She believes this is something we should embrace. As she says, "roles should be open for everyone."
Lessons 26-28: Evolving as a Theater Actress, Helen's Journey, & Conclusion
"At the heart of what you're doing is revealing something from yourself"
In conclusion, Helen looks back on her journey through the theater and being exposed to drama from a young age. She shares some final advice on how to prepare for launching your career. This includes how to train your voice, find freedom within roles, and own your physicality.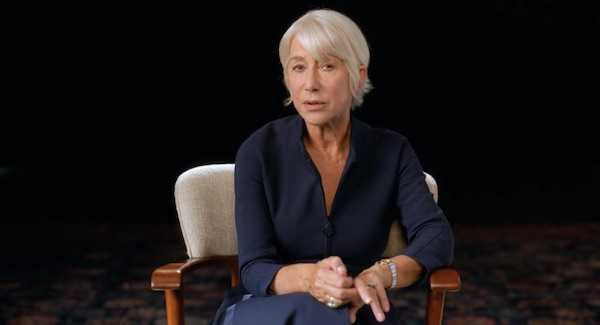 For her, uniqueness is something to embrace in your acting career. Because of this, you need to reframe your mind away from comparison, ego, and self-doubt. She advises you on how you can do this and even shares some further nuggets of wisdom she's picked up through her acting years.
Finally, Helen leaves you with some parting words on how to succeed in this industry. In particular, she advises listening to your instincts, taking control of your character, and understanding that, in a role, "you're always revealing yourself."
My Experience of Helen Mirren's MasterClass
Overall, I found Helen Mirren's MasterClass one of the most insightful of the acting classes available. She covered a lot of ground and didn't skimp on any details. The demonstrations of costume and set design were particularly interesting.
However, I still don't think this MasterClass is for everyone. Below, I'll outline the pros and cons to help you decide whether the Helen Mirren MasterClass is for you.
What I Liked About Helen Mirren's MasterClass
Learn from a Critically-Acclaimed Actress
Helen Mirren is one of the most accomplished actresses of our time. With 1 Academy Award and 3 Golden Globes (to name a couple), Helen has an impressive and critically-acclaimed filmography.
In this MasterClass, you get a once-in-a-lifetime opportunity to learn from Helen herself. She teaches you everything from breaking down a script to creating compelling characters on stage and screen.
Totalling 6 hours, 25 minutes, this is an in-depth MasterClass that covers more detail than Helen has ever covered on film before. Because of this, I'd say few other classes can compete with Helen's level of teaching.
Extensive and In-Depth Lesson Content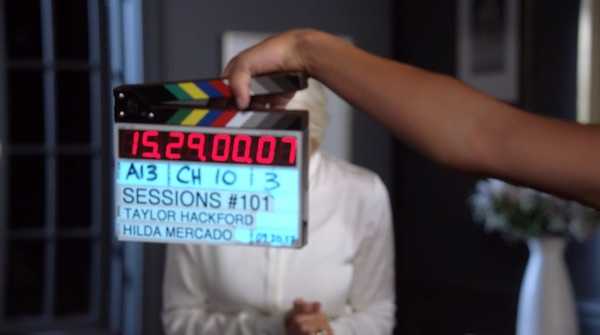 As one of the longest acting courses on MasterClass, Helen's lessons go into great detail about the stages involved in finding and creating a character on screen. This ranges from costume analysis to learning Shakespeare.
Compared to other MasterClasses, Helen's MasterClass contains plenty of varied content. Helen begins in an empty room, which slowly begins to fill with an actor's accoutrements. The on-set lessons are also highly valuable for showing you what a day of filming is like.
Helen's attention to detail and her careful breakdown of what the class will teach you suggests to me that this course has been meticulously planned out. Because of this, the standard of delivery is excellent, and Helen clearly had objectives in mind when collaborating with MasterClass.
Great Recommendations for Further Learning
Along with the visual demonstrations and case studies Helen provides, you also get an extensive list of further reading/viewing for you to explore in your own time. For visual or hands-on learners, this is an effective way to take learning beyond the course and into your own hands.
The Workbook and video lessons include multiple recommended resources, including books, plays, and films. These are all discussed within the lessons and Helen tells you why she thinks they are significant sources to study.
What I liked about these recommendations was that they were so varied. They went beyond Helen's own work and included a wide range of sources throughout cinematic and literary history. In particular, Helen's pulling apart of a speech from Shakespeare's The Merchant of Venice was wonderful in demonstrating the usefulness of classic texts.
Excellent and Useful Workbook
Since starting MasterClass, I've noticed some varied and often contrasting approaches to the Workbook. For me, the best types are the ones that contain multiple subsections and, most importantly, are user-friendly.
Helen's 54-page Workbook includes the following:
Required reading
Course work
Suggested resources
Chapter reviews
"Learn more" sections
Assignments
With the option to follow online or print a copy, the Workbook is far more personal and independent. As a more hands-on resource than the video lessons, this is an excellent way to take learning beyond the course and to clarify lessons.
The Workbook also has embedded links that take you to some further resources. This is a great addition to have if you're accessing the Workbook on your personal computer.
Well-Structured Format
As I mentioned, Helen has a clear goal in mind when giving her MasterClass. She tells you exactly why she has formatted the course in the way she has, which suggests she has a decent amount of creative license in choosing the course structure.
Namely, Helen begins her first lesson in an empty space. As she states, this empty room is a blank canvas that she will slowly fill with the accoutrements of acting. This, she says, is a good way to see the acting process from prep work to final product.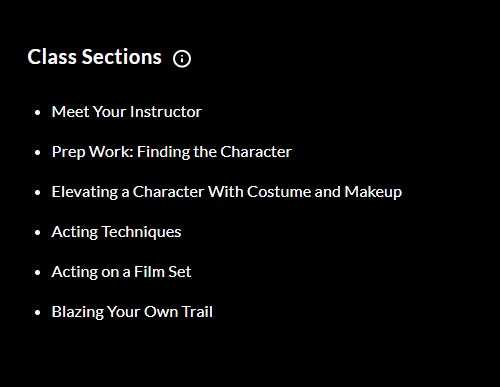 Despite its length, MasterClass breaks down this course into manageable sections. This makes it easy to follow even when you're breaking it down across a longer viewing period. In fact, this is a nice way to get a condensed view of the MasterClass and makes clear exactly what you will learn.
Active and Collaborative Community Hub
As a widely popular course, the Helen Mirren MasterClass forum is full of contributors sharing their backstories. For me, this is a great way to connect with fellow classmates and to even gain feedback on your coursework.
While independent learning can seem quite isolating, MasterClass is sure to cater to as many different learners as possible by giving everyone the chance to share opinions and discuss lessons.
This is the closest you get to a seminar experience, and, luckily, the MasterClass team is always on hand to prompt discussion amongst its students.
What Could Be Improved
Occasionally Abstract
Despite her attention to detail and wide-ranging coverage, Helen's MasterClass can sometimes stray towards the abstract. I think this is in part because of the lack of demonstrations and case studies she gives.
For example, she tells you the importance of researching for acting rather than history, but fails to explain how she does this. I felt that a little more tactile advice in these areas would've made the world of difference to her lessons.
No Acting Demonstrations
Likewise, Helen doesn't provide you with any acting examples save for her "quality of mercy" speech (which is more of a read-through). While other MasterClasses like Samuel L. Jackson's and Natalie Portman's show them acting out a scene, Helen's is far more focused on talking about acting rather than doing it.
While I enjoyed her costume demonstrations, it would've been nice to have seen examples of her acting in order to understand the points she was making.
For example, Helen shows you the wig she used for her role as Alma Hitchcock, with an emphasis on what wigs can do for a character. However, this isn't backed up with any clips of her acting, which definitely would've helped to cement her point.
Assumes Some Prior Experience
At points, Helen seems to assume some prior experience on behalf of the viewer. This is most apparent in her lesson on auditioning, where she claims you likely have more experience in auditions than she does.
Sometimes, this seems at odds with the introductory knowledge she shares in other parts of the course. She suggests you already have some experience under your belt, and her course occasionally seems more focused on elevating your acting rather than teaching the basics.
Less Attention to Getting into Drama School
As an actress who didn't come up through the drama school system, this course is less suited to those who are keen to get a place in drama school. She doesn't address any type of schooling, instead looking back on her time with the Royal Shakespeare Company.
If you're looking for advice on getting into an acting school, an alternative to MasterClass might be a better option. It's worth bearing in mind that MasterClass doesn't currently feature any professionals who rose to fame through this system.
Sparse Technical Theory
Compared to other acting MasterClasses, Helen's course does include some more technical theory. However, this is mostly in the form of recommended reading. In the Workbook, you'll find a small bibliography of the texts mentioned (along with some further suggestions not covered in the course).
That being said, I think there are other MasterClasses that cover technical theory in more depth than Helen's. One example of this is Werner Herzog's, in which he demonstrates established techniques and explains the theory behind them.
Not Many Case Studies
Despite Helen's impressive filmography, the MasterClass doesn't include many case studies at all. Aside from her portrayal of Elizabeth I and Jane Tennison, most of her lessons are of her lecturing or reading to the camera.
Who Is This Course For?
On a scale of 1-10 (1 being a novice and 10 being a seasoned actor), I would say this course is most suited to those between a 3 and 8. This is because Helen covers a lot of foundational knowledge, such as what to expect on a set, who the crew members are, etc.
At the same time, Helen's advice is not just geared towards newcomers. At points, she even addresses the more experienced actors in the audience, advising them on how to elevate their careers and take more control of the roles they choose.
How Much Does the Course Cost?
At present, MasterClass has 2 purchasing options:
Single Course Payment
The single-course payment costs $90 and grants you unlimited access to a MasterClass of your choice. Once you buy it, it's yours forever, and you can revisit the course as often as you'd like.
All-Access Pass
The second option is the all-access pass, costing $180. This is a yearly subscription that allows you access to unlimited MasterClasses across the year. Because of this, you can mix and match courses to get the best learning experience for you.
MasterClass also has a 30 day refund policy.
Alternatives to Helen Mirren's MasterClass
On MasterClass, there are a few other acting courses available:
Outside of MasterClass, there are other options. One example of this is Udemy's 10-hour acting class. There are also some shorter, more specific, acting classes on SkillShare. It's worth browsing these options to decide what you'd most like to learn.
That being said, I don't think these alternatives rival the quality of teaching and production you get with MasterClass. As well as being taught by professional actors rather than lecturers, you have the benefit of having all course content in one place.
Helen Mirren's MasterClass: What Others Have Said
From what I found when researching feedback for this course, those on Reddit (as well as YouTube and MasterClass itself), were largely positive about Helen's MasterClass. In fact, this was one of the most highly-anticipated MasterClasses of all time.
"This is a great preview of what's in store for students. I look forward to being taught by a legend"
- Comment from YouTube
On Reddit, comments were also mostly in favor of the course, but did note the usefulness of opting for the all-access pass.
"I bought the year subscription about 4 months ago and have made it through a few. I enjoyed some, and others not so much. I'm working through Helen Mirren right now, which I'm enjoying, but I didn't enjoy Samuel L Jackson's so much"
- Comment from Reddit
"Get the entire year subscription so you have access to every MasterClass they have. It's cheaper that way. I love them. The acting ones are not going to teach you how to act or make you a better actor, but they are fun, interesting, and provide a lot of useful knowledge. Their other series are just as beneficial to an actor as the acting specific ones."
- Comment from Reddit
While some users did doubt the validity of lecture-based learning, I think most users conceded that there was valuable information in these lessons. It's worth bearing in mind what a MasterClass cannot do, i.e. give feedback or act as workshops/seminars.
That being said, the all-access pass does allow you to hear from a range of professionals both in and outside of acting, and there's no denying that their knowledge has value.
Is This Course Unique?
As Helen herself stated at the beginning of her class, she has never gone into this much detail about her craft before. This undoubtedly makes it a unique opportunity to learn from the best. Online, I couldn't find any video content focused specifically on acting.
Because of this, I think the Helen Mirren MasterClass is unrivalled viewing. Helen is definitely more shielded when it comes to sharing her craft, so this material is clearly fresh and new for the audience.
MasterClass also organizes this information in a palatable way, marking out clear sections and subtopics for you to navigate.
What You Will Need
Helen Mirren's MasterClass doesn't require any additional tools to complete. If you have a printer, this is a great way to get a physical copy of your Workbook for note-taking.
That being said, some of the assignments do encourage you to record yourself and upload your exercises to the Community Hub. So, it's a good idea to have a recording device of some kind so you can get the most out of the lessons.
Is it Worth it?
For me, the Helen Mirren MasterClass was one of the most in-depth and engaging of all the available acting classes. Helen covers a lot of ground and does so in a way that is compelling and varied.
Her tone of delivery is commanding and even through a lengthy lesson, my attention never wavered. I definitely think Helen has a knack for delivery (as her acting awards attest to!) and her MasterClass is one of the most valuable I've taken in this category.
However, this MasterClas is not without its drawbacks. Namely, it lacks the feedback opportunities and hands-on learning you'd expect from other formats such as a workshop or seminar. This is definitely worth bearing in mind when considering the course and deciding what style of learning works best for you.
While I believe that the all-access pass is the most beneficial for actors, if you do opt for one class, I'd highly recommend this one. As one of the longest and most varied acting courses, you really do get your money's worth, and you get plenty of extra resources to help you on your way.
Learn how to:
Break down a script into manageable chunks
Find and research your characters for a film
Develop your film-acting techniques
Understand and use "naturalism" in acting
Prepare and rehearse for a scene
Make the most of props and costume choices
Work effectively with writers and directors
Pros:
Learn from a critically-acclaimed actress
Extensive and in-depth lesson content
Highly informative Workbook
Cons:
Veers towards the abstract at times
No group acting workshops
Less case studies than other classes
Frequently Asked Questions
How much does Helen Mirren's MasterClass cost?
For a single-course payment, the Helen Mirren MasterClass costs $90. However, if you opt for the all-access pass, you pay $180 for unlimited classes.
How long is Helen Mirren's MasterClass?
In total, Helen Mirren's MasterClass is 6 hours, 25 minutes long.
Can you get the Helen Mirren MasterClass free?
No, you can't get Helen Mirren's MasterClass free. The closest option to this is if someone buys it for you as a gift.
Can I get a refund if I don't like the MasterClass?
Yes. MasterClass offers refunds within 30 days.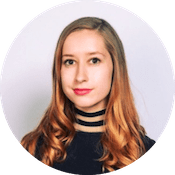 Rebecca graduated from King's College university with a first class honours in English Language, followed by a Masters' Degree in Eighteenth Century Studies.