If you're looking for the best online acting classes of 2023, this article is here to help.
With no shortage of acting classes online, it can be hard to know where to begin when choosing the right course for you.
In fact, there's a range of factors to consider when deciding which online acting class is the perfect fit. This includes teachers' specialities, target audience, and more.
So, that's why we've pulled together this list for the best online acting classes of 2023.
In this article, we've considered different types of teaching styles as well as each course's focus — whether it be dramatic acting, voice acting, script-memorizing, and more. We've also taken into account other course aspects like price, value for money, and skill level.
With that being said, let's get started!
What is the best online acting course?
In sum, these are our picks for the 10 best online acting classes:
Our top recommendation is MasterClass. This is because with MasterClass membership you can take any or all of the MasterClass courses. Where acting is concerned, this includes Helen Mirren's, Samuel L. Jackson's and Natalie Portman's MasterClasses — to name a few.
Overall, MasterClass designs these classes with all skill levels in mind. As well as this, the production values and celebrity teaching is unrivalled.
Plus, you also get access to over 100 other MasterClasses — all taught by leading experts in their fields. Beyond acting, you can learn gardening from Ron Finley, magic from Penn and Teller, and directing from Ron Howard (plus many, many more).
In fact, the pricing structure means that the more courses you take, the better value you get. So, this can be a very cheap way to learn from the world's best. Also, MasterClass has a refund policy, which reduces your risk of losing money if you don't enjoy it. You can find out more at MasterClass.com.
Alternatives to MasterClass include Udemy, which offers individually-priced classes, and SkillShare, which is a member-based platform. So it's worth checking out the courses available before deciding which platform is for you.
If you're interested in taking a standalone course rather than many, we recommend Udemy's Professional 10-Hour Acting MasterClass or Acting 101 for Adults.
Read our mini reviews below to get the full details!
Best online acting course reviews
1) Helen Mirren teaches acting (MasterClass)
Platform: MasterClass | Teacher: Helen Mirren | Course length: 26 lessons totalling 6 hours and 25 minutes
Helen Mirren is one of the biggest names in acting today. Finding fame in the theater, Mirren was first known for her Shakespearean performances. Having trained at the Royal Shakespeare Company, she earned acclaim depicting historical figures, such as Elizabeth I and II — winning Golden Globes for each.
You'll learn to:
Break down and interpret a script
Best research for your roles
Develop acting techniques for film and TV
Understand and use "naturalism"
Prepare for and rehearse a scene
Pros:
Learn from a critically-acclaimed actress
Gives extensive and in-depth lesson content
Lots of transferable tips to improve your acting
Excellent and informative Workbook
Access to a community forum
Cons
Can sometimes include vague/abstract advice
Does not include group-based acting workshops
Who it's for: Anyone wanting to learn more about the art of acting and develop their own performance skills. The course is beginner-friendly and focuses on the basics as well as more complex skills. Less suited to those interested in drama school as Mirren doesn't give any attention to this.
Student feedback: "Helen has given me an exhaustive exploration of the dimensions of acting. […] Thank you, Helen Mirren, for sharing your myriad acting experiences. The sensibilities you have revealed necessary for your craft have given me the assurance that I can write, act and produce stories about my own inner journeys." Comment from the MasterClass community
Overall: A greatly in-depth and engaging course which considers the elements of acting from wardrobe to diction. Helen covers a lot of ground in her 6-hour course and really breaks acting down to its bare bones. As with all MasterClasses, this is a great chance to hear a renowned actor share their acting philosophies.
-> Read our full Helen Mirren MasterClass review
2) Samuel L. Jackson teaches acting (MasterClass)
Platform: MasterClass | Teacher: Samuel L. Jackson | Course length: 21 lessons totalling 4 hours and 47 minutes
Samuel L. Jackson is one of America's best recognized actors. In fact, he's starred in over 100 films to date, including Pulp Fiction and Die Hard. This has made him a household name and placed him among the Hollywood greats.
You'll learn to:
Create thought-out and memorable characters
Use voice and body to express emotion
Make a voice and character your own
Work effectively with directors, castmates, and crew
Pros:
Learn from one of America's best-loved actors
Practical examples from films and student sessions
Strong and helpful Workbook materials
Cons
Not always easy to follow or understand
Sometimes lacking in technical theory
Who it's for: Actors beginning their careers and stepping into the audition process. Mostly focused on how to elevate your acting style and carry yourself professionally. Less suited to those after more theory-based learning.
Student feedback: "I just started his class and after the 10th class I decided to pay for the all-access MasterClass is offering. I love these classes and anything helps to further my goals on where I want to be. I can't stop watching these classes, didn't think I'd really be into watching them but I really don't want to watch regular shows anymore." Comment from YouTube
Overall: This class teaches you how to build upon foundational skills and hone in your craft. It focuses on how to succeed in auditions, explore different character dimensions, and conduct yourself on set. On top of all this, you get to sit in on an acting workshop led by Jackson himself.
-> Read our full Samuel L Jackson MasterClass review
3) Professional 10-Hour Acting MasterClass (Udemy)
Platform: Udemy | Teacher(s): The Actors Academy | Course length: 32 lessons totalling 10 hours and 13 minutes
The Actors Academy is a professional actor and YouTube creator best known for his videos on performing and life-coaching. With 200k+ subscribers, he's earned a name for himself in the e-learning world. And, if you've ever looked up an acting video on YouTube, chances are you might've heard of him.
You'll learn to:
Develop your acting skills for both stage and camera
Craft believable and compelling characters
Practice, rehearse, and audition for roles
Conduct yourself professionally and confidently
Pros:
Great practical advice on how to break into acting
Explains what acting is and how to practice it
Personable 1-1-style filming
Unique content (especially compared to YouTube)
In-depth content in one easy-to-access place
Cons:
Sometimes tangential/repetitive
Less theory-based than other courses
Who it's for: Anyone interested in the art of acting or seeking to break into acting professionally. The course is beginner-friendly because it uses mostly layman's terms. Less suited to those with more advanced acting knowledge, as this class does cover a lot of basics.
Student feedback: "This is such an amazing course! I'd highly recommend this to anyone who is wanting to become an actor! This course truly has it all!" Comment from Udemy
Overall: A comprehensive course which covers a range of sub-topics. Especially helpful for those interested in professional acting, as the class teaches you how to get an agent, prepare for auditions, and more.
4) Natalie Portman teaches acting (MasterClass)
Platform: MasterClass | Teacher: Natalie Portman | Course length: 20 lessons totalling 2 hours and 30 minutes
As a prolific child star (and filmmaker), Natalie Portman is one of America's best-loved actresses. Among her accolades include the Academy Award for Best Actress (Black Swan) and the Golden Globe Award for Best Supporting Actress (Closer). She's perhaps best known for her roles in Star Wars and V for Vendetta, as well as the biopic, Jackie.
You'll learn to:
Build upon 2 key acting skills: improvising and truth-telling
Work professionally with sets, props, and cameras
Act realistically in front of a green screen
Develop your character-acting skills.
Pros:
Learn from a widely successful actress
Rich and varied lesson content
Great assignments and viewing/reading suggestions
Excellent attention to specific techniques
Informative case studies and scene examples
Cons:
Less focused on breaking into acting
Shorter than other online courses
Who it's for: Anyone with basic knowledge of film-acting who's looking to build upon their current skills. In this course, there's a strong focus on the physical side of acting, as well as how to use gestures to emote. Especially fun for those who are fans of Portman's style, as she shares mostly her personal examples.
Student feedback: "I just transitioned to film acting so this class was very new and informative for me. I loved how she broke down the character development process. That was the biggest building block for me. She explained everything in key detail. I am astounded by how in-depth her work is when it comes to character analysis, collaborating with the director and connection with the scene and space." Comment from MasterClass
Overall: Taught by a professional actress with almost a lifetime's experience under her belt, this course is a succinct MasterClass on the craft of acting. Portman goes into great depth about acting techniques but also explains them well enough so as to appeal to the broadest audience.
5) Acting Techniques MasterClass (SkillShare)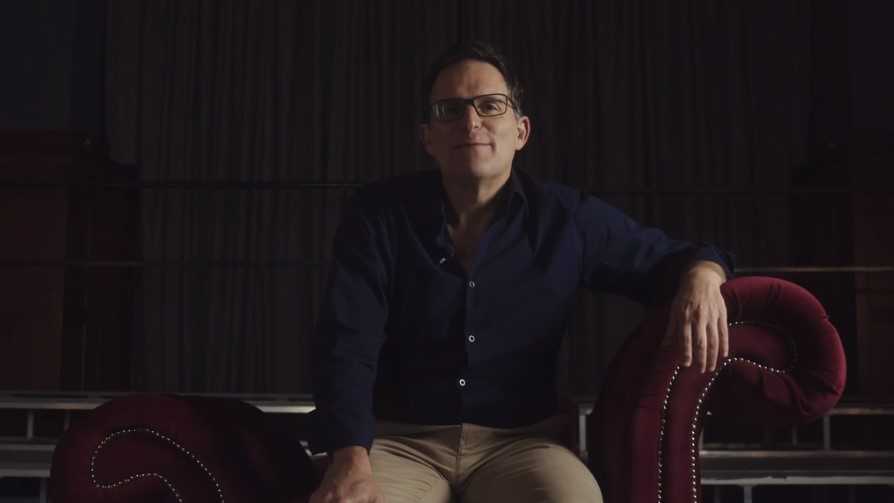 Platform: SkillShare | Teacher: Leon Clingman | Course length: 13 videos totalling 40 minutes
Leon Clingman is an actor and acting coach with 28 years' experience under his belt. Studying at the Lee Strasberg Theatre & Film Institute in New York, Clingman has gone on to work in film, theater, and television. His recent appearances to date include Tutankhamun, The Vagrant Queen, and The Mauritanian.
You'll learn to:
Understand and deploy acting techniques
Master a range of acting methods
Interpret and apply acting theory
Pros:
Excellent insight into acting techniques
Strong examples and practical exercises
Great for beginners/as a refresher
Cons:
Less focused on newer acting styles
More of a starting point/overview of acting methods
Who it's for: Anyone looking to build upon their knowledge of acting methods (such as The Strasberg Method and The Adler Technique). Suited to beginners or as a refresher course.
Student feedback: "As a beginner, this has been a perfect crash course into all kinds of different ways of acting. Helped me a lot!" Comment from SkillShare
Overall: A short and snappy acting class teaching you the foundations of established acting techniques. Despite its length, you take away a lot of engaging insights to look further into. It's also a great lens for studying other actors.
6) Acting 101 for Adults (Udemy)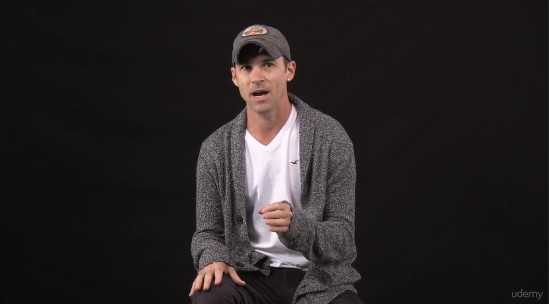 Platform: Udemy | Teacher: Aaron Jackson | Course length: 17 videos totalling 6 hours and 52 minutes
You'll learn to:
Master techniques used by successful actors
Navigate the business from resumes to auditions
Develop your acting "toolbox"
Understand your type and marketability
Break down characters for each role
Prepare monologues and audition pieces
Pros:
Learn from a seasoned professional
Strongly focused on acting as a career
Engaging style of "coaching"
Detailed and thorough teaching
Cons:
Some additional resources are inaccessible
More focused on the business side of acting
Who it's for: Beginners who are keen to pursue acting as a career. Great for those trying to find their footing in the business side of acting. This course covers the practical side of auditioning, finding an agent, etc. in an easy-to-understand way.
Student feedback: "Thank you so much for Aaron Jackson. […] I learnt a lot from him. He has a great sense of humour as well. In this workshop, there are so many important nice details and tips that he gave. […] I am sure anyone who watches this workshop greatly benefits from Aaron's expertise and coaching." Comment from Udemy
Overall: Jackson's course equips you with detailed understanding of how acting works as an industry. He teaches you how to confidently navigate the acting world, including how to audition, find agents, and prepare monologues. This is best suited to beginners as it covers a lot of the basic "tools" of acting.
7) Acting for everyone (Udemy)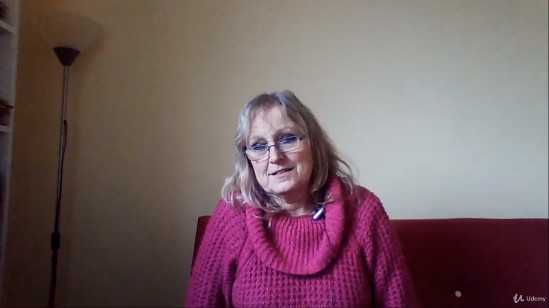 Platform: Udemy | Teacher: Serena Greenslade | Course length: 23 videos totalling 2 hours
Serena Greenslade has been teaching speech and drama since 1994. Her pupils have gone on to excel in prestigious drama schools, as well as gaining successful careers in theater, TV, and film.
You'll learn to:
Use body, face, and voice to convey character and emotion
Carry yourself confidently as an actor in any setting
Create feeling and atmosphere through technique
Successfully prepare for acting exams and auditions
Pros:
Highly practical advice with plenty of exercises
Engaging attitude and presentation style
Well-organized course layout
Great for beginners/amateur actors
Cons:
Less academic on acting's academic/theory side
Generally shorter than other online acting classes
Who it's for: Anyone with a basic understanding of English and a desire to act. This course is suitable for amateur actors or beginners of any age.
Student feedback: "I really enjoyed this course. The instructor is warm and inviting and makes you feel comfortable even if acting is a new experience for you. The short lessons made it easy to add to my busy schedule, and the activities are fun!" Comment from Udemy
Overall: A basic and hands-on acting class that's beginner-friendly and free of complex jargon. The class exercises and further resources make it fun and interactive, helping you take an active role in your own learning.
8) Nancy Cartwright teaches voice acting (MasterClass)
Platform: MasterClass | Teacher: Nancy Cartwright | Course length: 14 lessons totalling 2 hours and 43 minutes
If you don't know Nancy Cartwright by name, you'll know her by voice. Best-known for voicing Bart in The Simpsons, Cartwright is one of America's most widely recognized voice actresses. With 40+ years' experience, she rose to fame on the popular Tracey Ullman Show and was even tutored by premier voice actor, Daws Butler.
You'll learn to:
Develop and refine your voice acting techniques
Establish your unique vocal "type"
Jump-start your acting career
Audition for roles and perfect recordings
Explore characters' emotional and vocal ranges
Pros:
Learn from an acclaimed voice actress
Strong visual examples and demos
Helpful on-set footage
Succinct and well-structured lessons
Cons:
Specific terms are not always explained
Visual FX can sometimes be distracting
Who it's for: Beginners interested in voice acting in particular, or those looking to develop their emotive vocal range. Moreover, the course focuses on Cartwright's speciality — cartoon voices. So, it's less suited to those keen on other types of voice acting.
Student feedback: "I just wanted to thank Nancy so much for this amazing MasterClass. It is absolutely fantastic — not only all the technical advice but the great solid life advice! […] So much thought and work was put into this MasterClass — it is definitely one of the best." Comment from MasterClass
Overall: An insightful course for aspiring voice actors and those wanting to learn more about the auditioning/agent-finding process. It includes a lot of technical voice-acting tidbits, but tends to be presented in an easy-to-digest manner.
-> Read our fully Nancy Cartwright MasterClass review
9) Acting Made Easy: Perfecting Your Audition Speech (Udemy)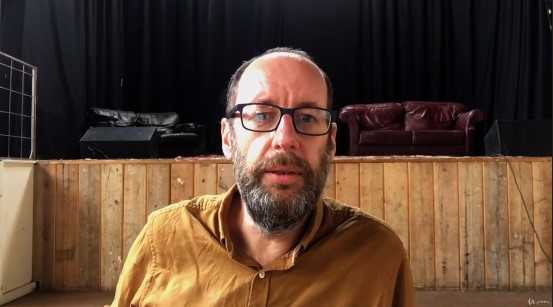 Platform: Udemy | Teacher: Dave Lovatt | Course length: 6 videos totalling 39 minutes
Dove Lovatt was taught at Rose Bruford Drama School and has taught his own acting classes for more than 18 years. With this in mind, his course is one of the highest-rated acting classes on Udemy. A notable director, Lovatt is keen to share his knowledge of acting — which he believes should be available to all.
You'll learn to:
Bring written words to life through acting
Effectively prepare speeches for auditions
Apply key methods and techniques to any role
Use the "want" principle to bring about emotions
Pros:
Learn from a professional director and trainer
Straightforward and personable approach to acting
Rooted in strong theories and methods
Keen insight into preparing monologues
Free from complex jargon (so more accessible!)
Cons:
Less attention to actual case studies
Not as useful for advanced actors
Who it's for: Anyone interested in performing arts. This course is great for college students who are keen to refine their auditioning skills. It's also great for anyone involved in public speaking
Student feedback: "Great course – simple, straightforward and really enjoyable! I'll be using these techniques for public speaking, but I can see the application across many different presentations, including, of course, acting! I highly recommend signing up for this one – you're bound to enjoy it!" Comment from Udemy
Overall: A useful course for anyone interested in acting – beginners included! Lessons are concise and Lovatt is a personable teacher. Plus, it's especially helpful for those learning lines and practicing speeches.
10) The Complete Voice Acting & Voice Overs Course (Udemy)
Platform: Udemy | Teacher: Richard Andersone | Course length: 18 videos totalling 44 minutes
Founder of media platform, AllTalk Global, Richard Andersone is an instructor and show-producer working in TV, radio, and podcast-creation. His teaching focuses on voice-acting and recording. In fact, he's even had numerous shows of his own!
You'll learn to:
Read and interpret scripts for recording
Find the best recording equipment
Discover your unique voice
Successfully market yourself
Pros:
Great overview class for budding voice actors
Excellent examples and demos
Highly informative and encouraging
Suitable for complete beginners
Cons:
More focused on the technical side of recording
Less suited to more advanced learners
Who it's for: Beginners interested in learning voice-acting and voice-over skills. This is best suited to those who want to progress in a voice-acting career
Student feedback: "This course is exactly what you need to learn to get started. Gives you the tools needed to make smart decisions from the beginning" Comment from Udemy
Overall: Excellent overview of voice acting basics and some important technical pointers. However, while it's beginner-friendly, it does assume some interest in pursuing voice-acting as a career!
What are the advantages of taking an online acting class?
In short, there are plenty! Such as:
Learn how to speak and perform clearly
Bring your characters to life
Take part in local acting projects
Master your auditions
Make a lasting impression on casting directors
Understand how to portray human nature
Develop a valuable skill for life/career
Invest in yourself and your creativity
Buyers guide: what to look out for in an online acting class
Choosing the right acting class for you can be daunting, so we suggest you consider the following points before making a decision:
Instructors' experience — if you're going to invest time and money into an acting class, you want to be assured of an instructor's skill level and competence in a subject area relevant to you
Develops skills — an online acting class shouldn't just entertain or teach you some new words. The right class will teach you the skills to improve your skills and begin/develop your craft, such as learning your script, working with directors, and mastering auditions
Great techniques — of course, you do want to learn some valuable knowledge that you can put to good use. So you need to be sure a class focuses on the aspects of acting you'd like to develop
Syllabus and skill level — make sure what's on offer is what you're looking for! Are you looking for a class with a broad focus, or something more niche?
Price — obviously, you'll want to choose something that's in budget, but it's important to consider the value you're getting too. If one course is twice the price of another (and still in budget) but the teacher had 10x more experience than another course, this is a factor you may want to consider!
How much does it cost?
Prices of the classes mentioned in this review vary between around $20-$90. Even at the higher end, these courses are cheaper than in-person training.
And they're even better value if you calculate them on an hourly basis and factor in that you're developing a skill that could open many doors for you.
In terms of the subscriptions platforms (MasterClass and SkillShare), prices change, but subscriptions are usually around the $180-$200 mark.
Also, your subscription gives you access to all available classes on the platform across the year. And the more courses you take during that year, the better the value for money.
How long does it take to learn acting?
Courses in this review vary in length from 40 minutes to 10 hours!
However, you should also account for practice. A general rule would be to take the course length and multiply by 5 (which accounts for practice hours) to get a feel for how long you need to put aside time to learn this skill.
And remember, you can also view and revisit the videos at your own pace.
As well as this, many of the courses also include downloadable resources and assignments for your reference.
How do we rank our results?
We rank our results according to which courses we believe to be the best.
Inevitably, this is subjective. But the factors we consider include:
Teachers' experience
Provides transferable skills
Has a strong, varied syllabus
Is well taught and explained
Student feedback
Production quality
Overall impressions
Where we can, we complete the courses in order to review them. If this isn't possible, we do extensive research in the course, its syllabus, and student feedback.
Conclusion
In conclusion, if you're looking to learn/develop acting skills, you're not short of options.
MasterClass is perhaps the most appealing option as it gives you the chance to learn from several world-renowned actors. You also have the opportunity to learn from a whole host of leading experts in fitness, writing, cooking, and more.
Udemy and SkillShare also have a variety of options — especially if you're looking for something more niche or career-focused. Udemy, in particular, is a good choice if you're looking for an individual purchase.
So, hopefully, this course has helped you to better understand what the best acting class is for you!
Frequently asked questions
What is the best online acting course?
Our top recommendation is MasterClass! With MasterClass, you can learn from the likes of Helen Mirren and Samuel L. Jackson (to name a couple). 
How much does an acting class cost?
In this round-up, online acting classes cost between $20-$200. And, generally, online courses cost far less than in-person lessons!
How long do acting classes take?
These classes take between 40 minutes and 10 hours. But you should also account for practice time!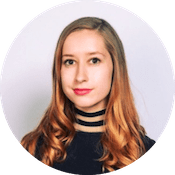 Rebecca graduated from King's College university with a first class honours in English Language, followed by a Masters' Degree in Eighteenth Century Studies.