Nancy Cartwright is one of America's most famed voice actresses, best known for voicing Bart Simpson in The Simpsons.
With titles like Rugrats, Kim Possible, and Pinky and the Brain under her belt, Cartwright is an enviable source of knowledge in the voice acting world.
But just how good is the Nancy Cartwright MasterClass and can it really help you improve your voice acting?
These are the points I'll address in this Nancy Cartwright MasterClass review.
But, first, here's a quick summary:
.
Quick summary
You'll learn how to:
Develop and refine your voice acting techniques
Establish your unique vocal identity
Jump-start your career in voice acting
Create distinct character voices
Audition for roles and perfect recordings
Expand your characters' emotional ranges
Take your career to the next level
Pros
Learn from an acclaimed voice actress
Strong visuals and demonstrations
On-set footage and examples
Succinct and well-structured lessons
Cons
Field-specific terms not always explained
No individual feedback from instructor
Visual FX can be distracting
Length of course: 2 hours and 43 minutes, split into 14 lessons
Best for: Students interested in jump-starting their careers in voice-acting and that want to follow a similar career path to Nancy Cartwright.
Overall: A comprehensive course teaching you voice acting from one of the greatest to do it. Nancy Cartwright's MasterClass is well structured and full of practical tidbits that will help you master your voice.
Here's what this Nancy Cartwright review will cover:
About Nancy Cartwright and MasterClass
A sneak peek at what's inside
Pros and cons
Who it's for
How much it costs
Is there anything better?
What others thought of the course
How unique the content is
Final verdict: is it worth it?
So, let's get started:
About Nancy Cartwright
If you're here, you probably have some idea of who Nancy Cartwright is and what she's known for. So, I'll spare you the biography and sum up some key career points:
With 40 years experience in voice acting, Cartwright is one of the best-known voice actresses of our time
She rose to fame on The Tracey Ullman Show and was even mentored by Daws Butler
Acclaimed for her roles in The Simpsons, Cartwright's talent earned her a Primetime Emmy Award for Outstanding Voice-Over Performance in 2017
If you haven't seen it yet, it's worth checking out the MasterClass trailer:
About Masterclass
MasterClass was founded in 2015 and has slowly risen to the peak of online learning.
Unlike other courses, MasterClass has the unique selling point of celebrity teachers — all of whom are experts in their fields.
Classes include Storytelling from Salman Rushdie, Sales and Persuasion from Daniel Pink, and Creativity and Songwriting from St. Vincent.
However, it's worth noting that MasterClass isn't for everyone.
So, I'm here to weigh up the pros and cons to help you decide whether Nancy Cartwright's MasterClass is for you.
An inside look into Nancy Cartwright's MasterClass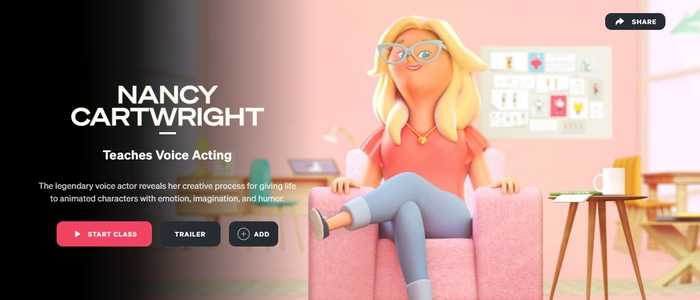 Nancy Cartwright's MasterClass is 2 hours, 43 minutes long, and is made up of 14 video lessons.
As well as this, there are some additional class resources, including a 20-page instructor guide and 3 demo scripts.
To give you a better idea of what you'll get from this course, here are my key takeaways from each lesson:
Lessons 1-2: Meet Your Instructor & Vocal Techniques
"Voice acting is magical because it starts with the word 'animate'"
In her opening chapter, Cartwright gives you a brief insight into her career to date. This includes the influence of her own teacher, Daws Butler, who you'll hear about later in the class.
This course also has some unique presentation points — MasterClass actually animates Cartwright for the majority of the lessons. So, you get an interesting look into how Cartwright uses her voice to bring a character to life.
As well as this, you're also promised the showcasing of 7 unique characters designed just for MasterClass!
So, with attention to the basics of vocal techniques, Cartwright teaches you:
Different types of voiceover and their "mechanics"
Key differences between acting and voice-acting
How to make the most of improvisation
Her personal toolkit for succeeding in voice-acting
What I enjoyed most about these opening chapters was Cartwright's demonstration of her vocal toolkit. Drafting an example character, Cartwright shows you how you can play with volume, intention, and placement to create unique vocal effects.
If you're keen to audition for voice-acting roles, you'll probably take a lot from these chapters. For me, the standout was Cartwright's advice on submitting an audition tape — including what your client wants to hear.
Cartwright also spends some time philosophizing on her characterization of Bart Simpson (probably her most famous role!). This is also a great segue into the next chapter on:
Lesson 3: Your Vocal Identity
"As artists, there are characters everywhere"
In this section, Cartwright shares some exact advice on how to find your niche. She considers her own strengths as a voice actress and offers some tips on how to determine your own vocal forte.
With this in mind, you'll learn:
What makes a voice actor stand out from the crowd
How to identify which characters you're good at
Methods for finding character inspiration
How to use note-taking to find your specialty
Overall, Cartwright's focus in this lesson is on how to develop your "personal voice print." For herself, she says, she was always drawn to quirky male voices and tomboy characters.
So, with attention to note-taking and making the most of recordings, Cartwright gives you some actionable advice on how you can assess your own vocal strength to find the right characters for you.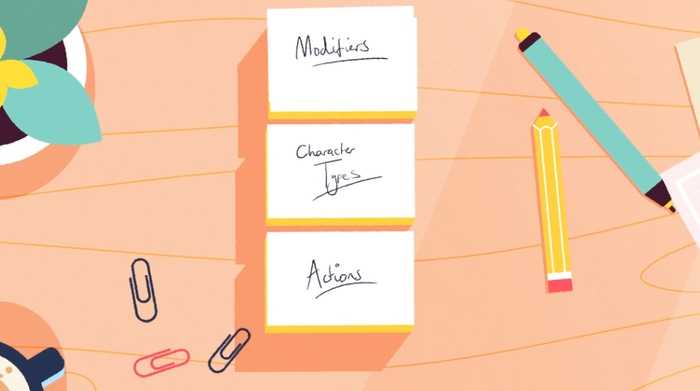 Leaving you with some useful practice exercises, Cartwright takes you on to consider:
Lesson 4: How to Become a Voice Actor: Jump-Starting Your Career
"A demo is your calling card"
In this chapter, Cartwright teaches you the 4 key points you need to know in order to jump-start your career. In particular, she focuses on how you can study animation to better understand your requirements as a voice actor.
With these 4 tips as a frame for the chapter, Cartwright teaches you how to:
Find and learn from a voice-acting mentor
Understand the relationship between your voice and the mic
Deliver what your client is expecting of you
Make the words on the page your own
My key takeaway from this section was Cartwright's advice on making a demo tape. In fact, all of Cartwright's tips were detailed and highly practical for anyone interested in launching their career.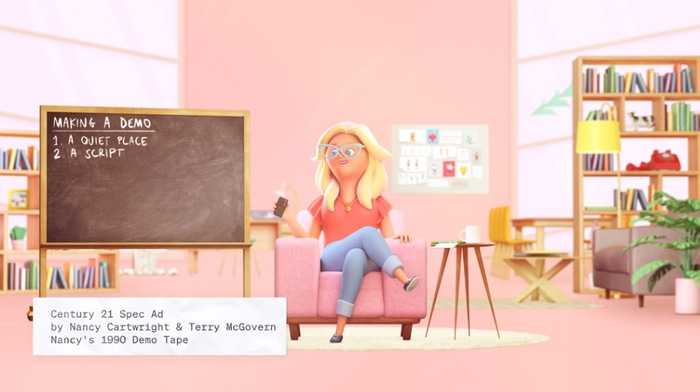 Cartwright gives you some concrete pointers on what your tape needs, including reading suggestions, ideal length, and how to structure it. She concludes the chapter with her top 6 tips on how to make an effective demo.
With attention to your need to create unique and distinct characters, Cartwright moves you along to:
Lessons 5-6: Creating Character Voices & Distinct Characters
"Versatility's the name of the game"
Here, Cartwright fulfils her promise of showcasing 7 unique animated characters. Using the original No Effort Girl as a case study, Cartwright gives you some tips on how you can develop unique voices.
As she notes, every character starts with the description your writer provides you with. This is your springboard for understanding and developing your character's voice.
Cartwright even breaks down a character description in real time so you can better understand her tricks for unpicking characters.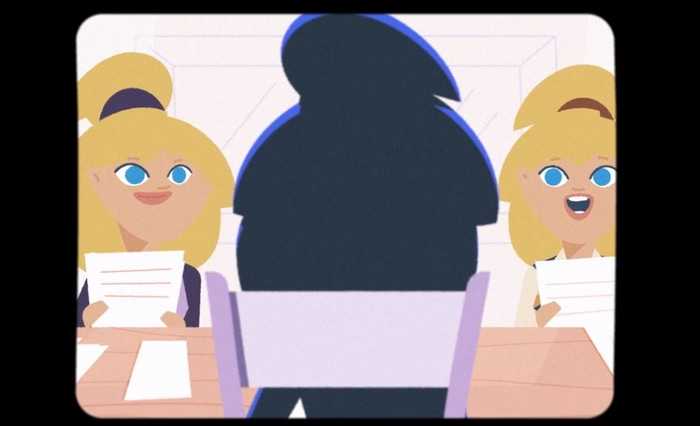 In this section, you'll learn how to look for clues in character descriptions, build upon your interpretations, and make your characters distinct from one another. This, Cartwright says, is key to getting hired.
For me, the lesson highlight was hearing Cartwright's framework for differentiating between characters. With reference to The Simpsons, Cartwright teaches you her strategies for creating subtle differences between characters that are otherwise similar in tone and pitch.
As Cartwright admits, voicing multiple characters and switching between them is one of the ultimate challenges for a voice actor. So, she leaves you with some tidbits for finding leeway in this and for using your reference tape as a training ground.
In fact, her reference to reading character descriptions is a strong introduction to her next chapter:
Lesson 7: Breaking Down Your Script
"Preparation is everything"
Having shown you how to break down a character description, Cartwright turns her attention to breaking down a script. She explains what this "breaking down" really means and how you can use the script as a working document.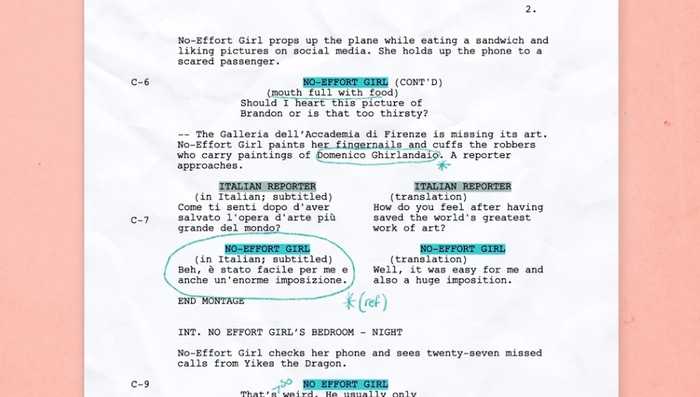 By the end of this lesson, you'll learn:
How to develop a keen eye for script-reading
Techniques for enhancing your script
How to annotate your script to understand your character
Phonetic writing/symbols for breaking down your script
All in all, Cartwright's aim in this chapter is to show you how to better "orchestrate" your script. This includes how to add symbols to show expression and to draw attention to certain words/pauses.
Cartwright even includes a demo of No Effort Girl to show how she performs in other languages.
Lastly, she leaves you with 4 key takeaways on how to prepare your script.
Lesson 8: Voice Acting Tips for Recording
In this section, Cartwright reflects on her time filming The Tracey Ullman Show, as well as her experiences with and without a professional studio.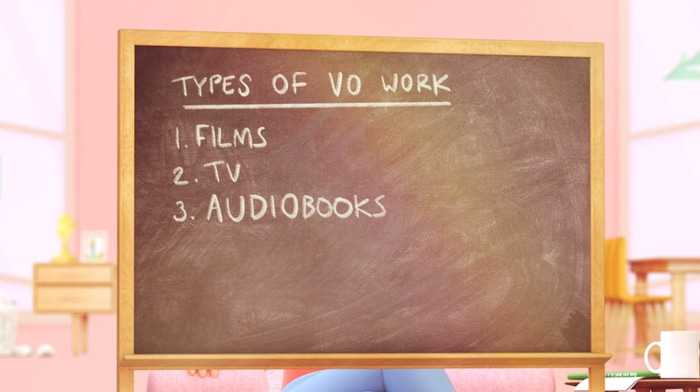 With attention to how you can create the best external circumstances for your recordings, Cartwright teaches you how to:
Overcome common hurdles in your first recording
Place yourself optimally in front of the microphone
Relate to the audio engineer
Take care of your vocal chords
Of all the chapters so far, I'd say this is easily one of the most term-heavy. Cartwright teaches you some technical terms used in the voice acting industry, as well as some mic techniques that can help you perform.
In fact, Cartwright goes beyond giving you foundational tips for your first recording. She teaches you how to take care of your vocal chords through rest, speech, and diet.
On top of this, she even teaches you how to structure your recording to save yourself from vocal strain.
So, with this preparation in mind, Cartwright takes you on to another important aspect of voice acting:
Lesson 9: Keeping Your Character's Voice Consistent
"At this point in time, I'm totally dependent on the director"
In this section, Cartwright teaches you how to maintain a consistent voice throughout recording. To do this, she shares her own examples of switching between characters. This script is actually included in the MasterClass for you to follow.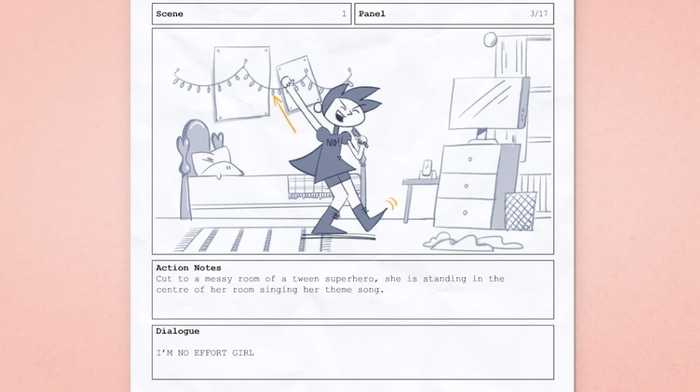 With this as her focal point, Cartwright teaches you how to:
Keep your voice consistent despite vocal challenges
Understand key terms in the voice acting business
Work with the director to secure vocal timing
Perform consistently through vocal "efforts"
This chapter focuses largely on how to maintain your character's voice while up against other challenges. Cartwright shares her tips on how to collaborate with your director to get the best performance, as well as how to understand and work through "efforts."
Again, this lesson is very term-heavy and is useful for those who want to learn the lingo. You'll learn how certain sounds are picked up and how to work with the director to explore ad-libbing and improvisation.
Lesson 10: Performing a Range of Emotions
"Voice actors need to showcase a huge range of emotions"
In this chapter, Cartwright shares her unique toolkit for defining her characters and their emotions. As she puts it, range and flexibility are essential for succeeding in the voice-acting business.
So, with attention to the case studies of Bart Simpson and Yikes the Dragon, Cartwright demonstrates how she uses her emotional range to add dimension to her characters.
She also shares her philosophy of note-taking and how she annotates her scripts to add emphasis.
With this in mind, this lesson will teach you:
How to annotate notes and make the words your own
What your job is as a voice actor (in contrast to the writer)
How to collaborate with your director and take notes
Methods for providing your director with options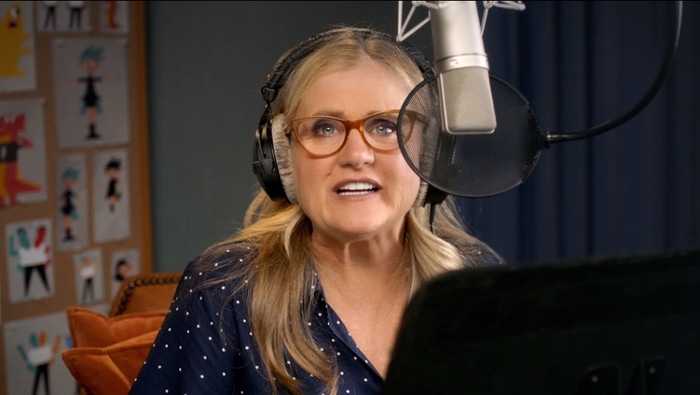 This lesson also feeds nicely into the next (but similar) chapter on:
Lesson 11: The Ultimate Vocal Challenge
"This is the culmination of everything we've learned so far"
Like the previous lesson, this chapter centres on how to develop your vocal range. With reference to No Effort Girl, Cartwright offers some insight into how you can voice multiple characters at the same time.
This section also considers your relationship with your director, and how your choices can result in a successful collaboration.
In fact, Cartwright gives you the key tips for collaboration that she wants you to walk away with. This even includes a demo scene between her and a director.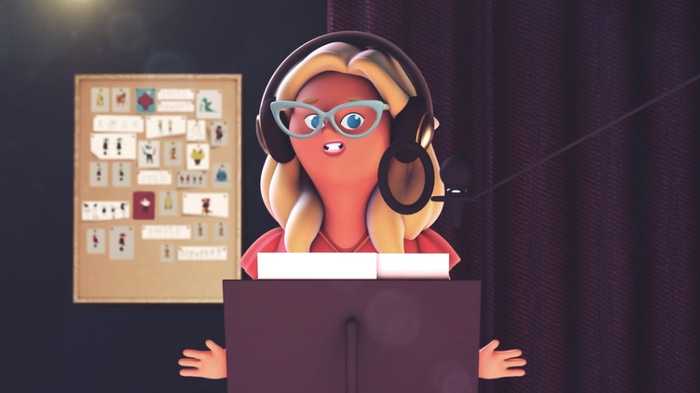 Overall, this lesson had a great balance of theory and practice. Cartwright shares her own philosophy on mastering the relationship between actor and director, and also leaves you with some practical advice on how to improve your vocal range.
Another highlight of this section was the premiere of No Effort Girl's first animated scene. As well as bringing the previous lessons together, this was a helpful way to understand Cartwright's teachings about vocal distinction.
Lesson 12: Taking Your Career to the Next Level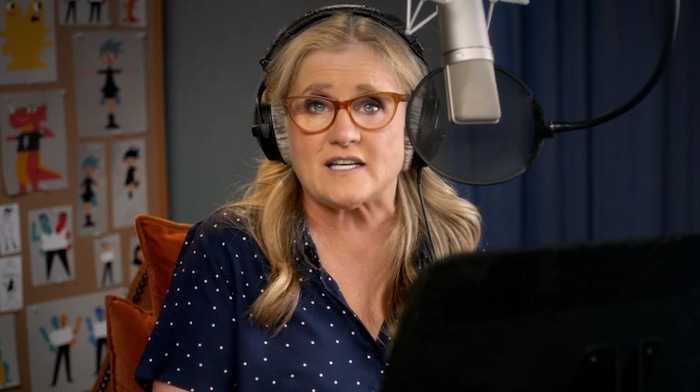 "Handle the business first, then get into the pleasure"
Sharing her thought process on what makes a strong voice actor, Cartwright turns her attention to the qualities you need to succeed in the industry.
She also teaches you:
Who's who in the industry and what managers/agents do
How to develop relationships within the industry
What you might consider when first starting out
How to prepare for and rock your audition tapes
For me, this lesson was the most insightful when it came to advice I could really apply for myself. As well as sharing her auditioning tips, Cartwright also takes you through what you'll receive from a casting director (and what to do with it).
By the end of this lesson, you'll learn how to handle rejection, be a pro on the job, and develop a strong business savvy. In fact, she takes this advice even further in her penultimate chapter:
Lesson 13: Lessons from a 10-Year-Old Boy
"If you're not passionate about it, why bother?"
In this chapter, Cartwright gives you some honest advice on how to choose roles. As she sees it, you need to have the right attitude towards your work and do what you love.
This lesson focuses on what being a professional is and how you can be a strong team player. Cartwright also offers advice on how to build your confidence as a voice actor and how to strike a balance between people's criticism and your own instincts when making professional choices.
If you're a fan of Cartwright in particular, you'll likely enjoy her frankness in this lesson. She gives some keen insight into how she strikes a work/life balance and how she overcame huge career obstacles to get to where she is today.
Lesson 14: Harness Your Voice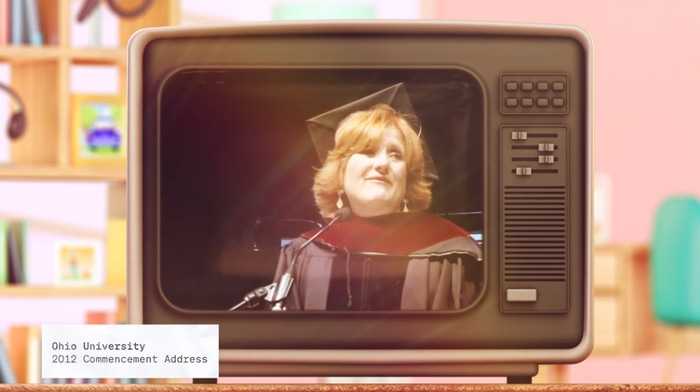 "Everyone has a voice, but it's up to you to decide how you use it"
In this chapter, Cartwright reflects on her journey as a voice actor and how she learned to teach every opportunity with intention.
So, in this lesson, you'll learn:
How to use your voice for change
The impact voice actors have in the arts world
What Cartwright hopes you'll take away from this course
Her final 3 "tools" to add to your toolbelt
In her conclusion, Cartwright shares some of her career highlights, including how she navigated an industry dominated by men and how she uses her voice to make a difference.
The key takeaway, for me, was Cartwright's parting advice, which included her 3 key tools you should take from this MasterClass. As she puts it herself, she's passing her toolbelt onto you.
What I liked about Nancy Cartwright's MasterClass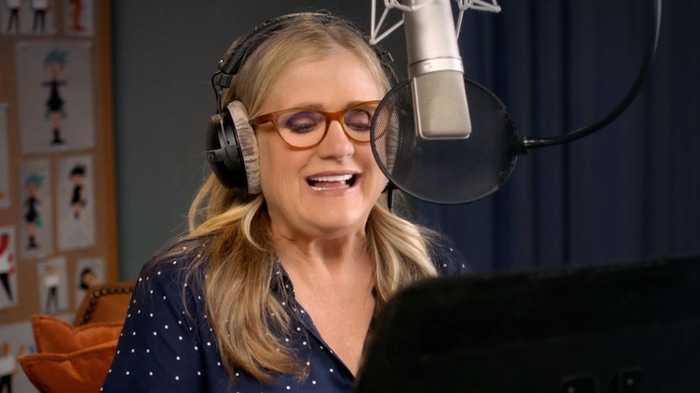 Learn from an acclaimed voice actress
If you don't recognize Nancy Cartwright by sight, you'll likely recognize her voice. In fact, she's probably one of the most easily recognizable voice actors on TV. And, with Daws Butler as her own mentor, she's clearly learned from the best.
So, this MasterClass gives you the chance to learn from Cartwright directly as she takes you through her trade secrets. She even speaks candidly about her failures as a voice actor and the lessons she's learned along the way.
Succinct and well-structured lessons
What stood out to me was how well-structured and compact each lesson was.
By the end of each lesson, I had clear notes of Cartwright's tips, and knew exactly what I'd taken away from each section.
While some courses can be a bit tangential, I understood the intention of each chapter in Cartwright's class — and its relation to the rest of the syllabus.
Strong visuals and demonstrations
One of the unique selling points of Cartwright's MasterClass is the use of animation. Throughout the course, you hear from both Cartwright herself and her animated persona.
This is actually a pretty interesting way of seeing how Cartwright's voice conveys emotion when you don't have the real-life person to go by. So, in my view, this is a clever way of teaching by example.
You also have the benefit of visual pointers alongside Cartwright's teaching — a feature you don't get on this scale in other classes. If you're a visual learner, this is a great way to keep lessons interesting and energizing.
On-set footage and examples
Similarly, Cartwright backs up her teaching with strong visual/audio examples. Cartwright frequently demonstrates voices to draw your attention to the mechanics of vocal training, and she even shows you how using certain muscles can create different effects.
In my opinion, one of the course highlights is the onset footage of Nancy preparing for, and performing, her lines. You get to see how Cartwright interacts with the audio engineer and the director to do her job just right.
What I think could be improved
No individual feedback from instructor
One drawback to this MasterClass is the lack of teacher-student interaction (which other MasterClasses have benefitted from). When it comes to something as unique as a person's voice, it's helpful to receive tailored feedback rather than general advice.
A solution to this is the MasterClass forum where you can share your work and give others feedback. While this is a great feature, I think an "Ask Nancy" segment would've been a better addition to the MasterClass — especially when so many people are trying to find their niche.
Impersonal "animated Nancy" feature
While this is a perk for some, and it certainly helps to vary the video content, I found the "animated Nancy" feature a little impersonal at times.
Overall, I'd say the course is split pretty evenly between animation and live-action, but I feel I could've connected better with Cartwright if I'd got to hear more from her in the flesh.
That being said, it's a helpful way of seeing how voice brings a character to life, so this all boils down to preference!
Distracting teleprompter/visual effects
Overall, the visual effects serve the course well. They act as examples and demonstrations of Cartwright's points and they prevent the class from being dry or one-note.
At the same time, I found it distracting when the animation overtook the lesson, and I felt that, for some lessons, less could've been more.
There's also a minor point to be made about Cartwright's reading the teleprompter. It's very obvious at moments in the course and it takes away from the informal tone of the MasterClass.
While this probably isn't a dealbreaker for most, I do think it's worth noting in case you were expecting a more candid/unscripted course.
Field-specific terms not always explained
To her credit, Cartwright explains most of the terms she uses. However, there are some odd words she uses with her audio engineer that are left unexplained. She talks about coming off "hot" or "clean" but doesn't really explain what she means by this.
Who is this course for?
In my view, the Nancy Cartwright MasterClass is best suited to someone who's:
Interested in becoming a voice actor
Eager to voice cartoons in particular
A fan of Cartwright's/the roles she plays
Keen to learn how to get forward in the industry
This MasterClass is less suited to someone who's interested in live acting/voice-acting outside of cartoon shows. Most of Cartwright's advice is focused on creating a unique character with vocal quirks — especially in cartoon comedies.
But, if this sounds like your area of interest, you'll likely take a lot of great pointers from this MasterClass.
How much does the course cost?
MasterClass pricing might've changed since this review, so for the latest info click here.
At the time of writing, a MasterClass subscription costs $180 a year ($15 a month).
With the subscription, you have access to all 90+ MasterClasses.
The great thing about this is that the more classes you take, the less effective cost per class is.
For example, if you can find at least 4-6 classes you like, you're effectively paying $30-$45 per course ($180 / 6 classes = 30).
Bearing in mind these classes are taught by world experts, the value is unbeatable. It's sort of a way to hack learning.
Also, MasterClass offers a 30 day refund if you're not happy with your purchase.
If you want to buy a single course, there's a way to do this — but it's a little convoluted. You can buy a single MasterClass as a gift, and give that class to yourself. This price here is $90.
However, arguably the best value is with the all-access pass.
Alternatives to Nancy Cartwright's MasterClass
At the time of writing, Cartwright's MasterClass is the only voice-acting course on MasterClass. However, there are some alternative acting courses if they spark your interest:
Outside of MasterClass, I found a voice-acting course on Udemy. While this course is cheaper, it's also a lot shorter, and lacks the level of expertise you'd get from Cartwright.
The verdict?
With Nancy Cartwright's MasterClass, you get the chance to learn from one of the best-loved voice actors of the 21st century. For me, this more than justifies the cost.
Also, remember that with the all-access pass you can take any or all of the MasterClass courses!
-> See our roundup of the best acting courses online.
Nancy Cartwright's MasterClass: what others have said
My aim is to present the most fair and balanced view of the Nancy Cartwright MasterClass. So, it's worth drawing attention to both good and bad reviews.
While searching Reddit and similar forums (as well as MasterClass itself) I found mixed reviews for Cartwright's course. To some students, Cartwright wasn't diverse enough to be able to teach a voice-acting class:
"For such a lengthy career she hasn't voiced many unique characters. [...] I would never take her advice"
One user even suggested that Cartwright wasn't in the best position to teach what the industry is looking for, and that hearing from voice directors or project managers would be more fruitful:
"Here is a pro tip about the voice acting classes with famous voice actors. [...] Do they help you get a job as a voice actor? No. Not even close. [...] Instead, I would say look into voice acting workshops with voice directors or project managers with long term experience. They are better prepped to let you know what the industry is ACTUALLY LOOKING FOR!"
While I'm not sure I agree with the debate about Cartwright's integrity as a teacher, it's worth noting that this MasterClass is taught with one person's perspective in mind.
Cartwright even admits that times have changed since she started on The Simpsons, and this is something you might want to consider before committing to the course.
That being said, most of the reviews on MasterClass were positive, and met users' expectations:
"I just wanted to thank Nancy so much for this amazing MasterClass. 

It is absolutely fantastic -- not only all the technical advice but the great solid life advice! [...] So much thought and work was put into this MasterClass -- it is definitely one of the best"
"I have learned so much in your class. You pace the class just right so I feel challenged but not overwhelmed. You helped me through my voice-over on my videos and I would highly recommend!"
Overall, students were pleased with Cartwright's class. With the general audience being aspiring voice actors, the consensus was that this class taught them something valuable.
So, if you're aspiring to follow in Nancy's footsteps, I'd say this MasterClass is probably for you.
How long it took to complete the course
Just shy of 3 hours, this MasterClass is of average length. It's long enough to cover a lot of ground but not so long as to be overwhelming. For me, I found that spreading the course out across a week was more than manageable.
Is the course content unique?
In short: no.
Cartwright talks a lot about her craft in interviews and also on her website (where you can read articles on many topics covered in the course).
So, if you're familiar with any of this content, the MasterClass might not be surprisingly new.
However, it's worth bearing in mind exactly what you're paying for when you choose MasterClass. It's not just Cartwright's advice, but the whole package of an expertly-curated course and high production values.
MasterClass is also entirely catered to the student and includes everything you need in one easily-accessible place. For me, this is what makes MasterClass stand out.
What you will need
While voice recording tools are helpful for the practice exercises, you don't need any expensive or fancy equipment to complete this course!
Is the Nancy Cartwright MasterClass worth it?
If you're interested in voice acting for TV — especially the types of cartoons Cartwright performs for — this is the course for you.
In fact, even if you're interested in other voice-overs, you'll likely take something of value from Cartwright's MasterClass.
However, if you're interested in live acting, some better options would be Natalie Portman's MasterClass or Helen's Mirren's, which are more focused on live acting (don't forget with an all-access pass you can take them all).
Overall:
If you liked what you saw in the trailer, and if the lesson highlights interest you, this is likely a valuable MasterClass to invest in.
Whatsmore, the great thing about the all-access pass is that you can mix and match courses from different categories to get a more rounded learning experience. So, it's worth checking out other MasterClass trailers to see if they interest you.
Beyond acting, you can learn the Dog Training from Brandon McMillan, Interior Design by Kelly Wearstler, the Science of Better Sleep from Matthew Walker, and Storytelling and Humor from David Sedaris — to name a few!
Also, MasterClass offers refunds within 30 days if you don't like your course, which reduces your risk of losing money if the course isn't what you were hoping for.
Frequently asked questions
How much does Nancy Cartwright's MasterClass cost?
A MasterClass all-access-pass costs $180 a year ($15 a month). This gives you access to the Nancy Cartwright MasterClass, alongside 90+ other courses.
How long is Nancy Cartwright's MasterClass?
The Nancy Cartwright MasterClass is 2 hours and 43 minutes long and consists of 14 videos.
Can you get Nancy Cartwright's MasterClass for free?
Unfortunately you cannot get the Nancy Cartwright MasterClass for free. But MasterClass has a range of purchasing options and offers refunds if you're not happy.
Can I get a refund if I don't like the Nancy Cartwright MasterClass?
Yes, MasterClass operates a 30 day refund policy if you purchase directly through them. If you purchase through other providers, their returns policy may apply.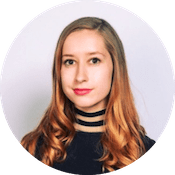 Rebecca graduated from King's College university with a first class honours in English Language, followed by a Masters' Degree in Eighteenth Century Studies.