N. K Jemisin is an American science fiction and fantasy author known for her writing on the themes of oppression and cultural conflicts. Her book The Killing Moon & her Broken Earth series are among her best-known works.
Starting her career in psychology before turning to fiction-writing, Jemisin knows what it takes to make it in the world of science fiction and fantasy.
But just how good is N. K. Jemisin's MasterClass? And can it really help you break into the business?
These are the points I'll address in this N. K. Jemisin MasterClass review.
.
Quick summary
You'll learn:
Jemisin's techniques for effective world building
How to use characterization to engage the reader
Ways to improve your research
The "pyramids" technique
Ways you can effectively write for different cultures/backgrounds
Practical advice on how to get published
Actionable tips for finding an agent
How to deal with rejection
Pros
Learn from an established author
Strong focus on how to get published
Engaging instructor
Cons
Less suited for beginners
Lots of terminology
Often uses non-literary media to illustrate points
Length of course: 4 Hours, 2 Minutes, spread over 16 video lessons.
Best for: seasoned writers in the science fiction and fantasy genres looking to improve their techniques and get published.
Overall: a very in-depth and engaging course with a strong focus on characterisation, how to research effectively and write with reverence towards other cultures and marginalised people. Overall, I really enjoyed this course. Jemisin is an engaging instructor and gives you some great advice. In my opinion, this makes the course well worth the investment.
Here's what I'll cover in this N K Jemisin MasterClass review:
About N K Jemisin and MasterClass
A sneak peek at what's inside
Pros and cons
Who it's for
How much it costs
Is there anything better?
What others thought of the course
How unique the content is
Final verdict: is it worth it?
Let's get started:
About Nora Keita Jemisin
If you're here, you likely have some idea of who N. K. Jemisin is and what she's known for. So, I'll spare you the biography and sum up a few key career points:
Jemisin has published 9 novels since her first book-release in 2010
Her first novel, The Hundred Thousand Kingdoms, won the Locus award for best first novel in 2011
On top of her novel-writing, she's also published several short stories
If you haven't seen the N. K Jemisin MasterClass trailer yet, it's worth checking out here:
About Masterclass
MasterClass is an e-learning platform founded in 2015. Since its beginning, it's slowly risen to the top of the online learning scene with its high production values and in-depth courses. To date, it boasts 100+ classes.
Its unique selling point is its celebrity-level teaching — so you can be assured you're learning from the best.
Courses include Donna Farhi teaching Yoga Foundations, Amy Tan teaching Fiction, Memory and Imagination, and Niki Nakayama teaching Modern Japanese Cooking — to name a few.
That being said, and having taken many MasterClasses myself, I can say that it's not for everyone. So, in this review, I'll weigh up the pros and cons to help you decide whether N. K. Jemisin's is a fit for you.
An inside look into N. K. Jemesin's MasterClass
N. K. Jemisin's MasterClass is 4 hours, 2 minutes long, and has 16 lessons.
The class includes a 34-page Workbook with chapter reviews, writing exercises, and more.
In this 1-1-style course, you join Jemisin as she guides you through her creative process. You'll also get a glimpse at how she builds her worlds, develops characters, approaches research, and secures publishers and agents.
Let's get started:
Lessons 1-2: Meet Your Instructor and Elements of World Building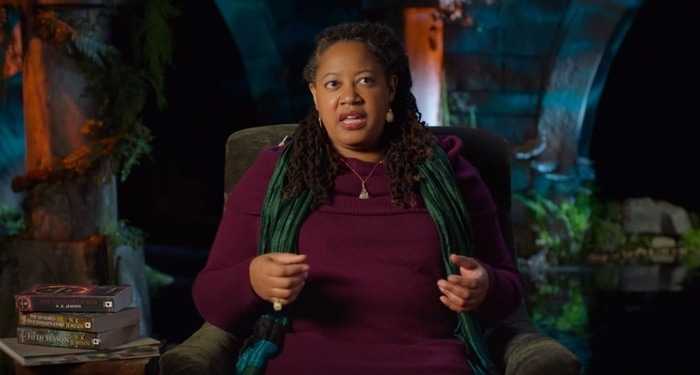 "If you work hard and hone your craft, you will eventually get there because you're a good writer"
In her opening chapters, Jemisin sets out her aims for her MasterClass. While sharing the effect science fiction and fantasy stories had on her as a child, Jemisin also shares how her background in psychology informs her worlds and characters.
It's worth noting that Jemisin admits that her class is not designed for beginners. So, that may be something worth considering if you're thinking about this MasterClass.
In these lessons you'll learn:
How to build worlds
Ways to use the "building blocks" of psychology
Techniques to make your world "real"
Jemisin's theory of "first" and "second" worlds
How to make your audience engage with another world
Jemisin challenges you to "make a better world" in your writing — especially if you're writing from a marginalized background. She also shares advice on how to build your world from scratch, and what you (vs. the readers) need to know about your world.
There are also some tips and tricks on how to "acclimatize" your reader to a world that is not Earth. Also, Jemisin backs up many of her points with her own examples.
Lesson 3: Macro World Building Exercise: Build your World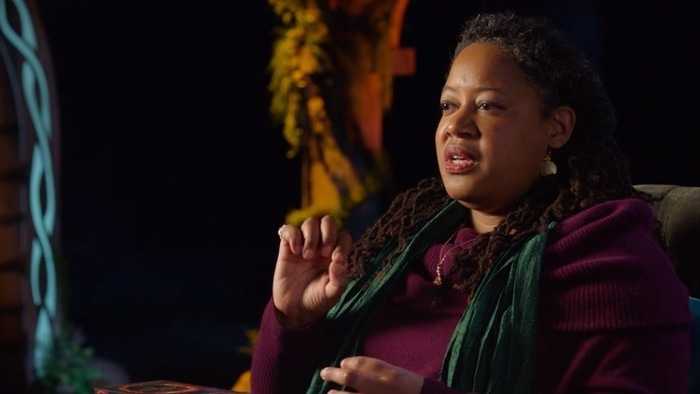 "Get into world building and have fun with it!"
As Jemisin sees it, it's important to understand the difference between macro and micro world building. So, she shares her personal philosophies and creative processes for each.
With this in mind, you'll learn how to:
Use macro world building to engage your readers
Understand your world's physical elements
Insert relatable geological and physical features
Understand "Element X" and how to use it
In this lesson, Jemisin emphasizes the elements of fantasy worlds that are most important. She also explains how you can use reader expectations to inform your world-building.
Jemisin also believes it's important to develop multiple cultures in your world, and she shares her tips and tricks on how to do this. As well as this, you'll learn how to make your world and story unique.
For me, a standout of this lesson (and the course as a whole) was the exercises. This lesson, for example, has a practical exercise on world-building for you to try. This is even expanded on in the Workbook (which gives more in-depth exercises than those covered in the videos).
From here you go on to:
Lessons 4-5: Micro World Building: Conceiving the Culture and Power Dynamics and Cultural Appropriation
"What are the roses in this society?"
In this 2-part section you'll learn all about Jemisin's strategies for micro world-building. Here, you'll learn how to successfully insert evolution and culture into your world.
With this in mind, this section teaches you:
Techniques for writing a "human" species
How to differentiate between evolution and culture
Development strategies for your cultures and races
How to apply "Element X"
Economic ideas to consider in your world
For Jemisin, all the factors that make up micro world-building are what leads her to her decisions about characters and story later down the line. In this lesson, you'll learn how all of this relates to and builds upon the macro world-building you've done already.
You'll also gain insight into how different cultures and races relate to each other within a world. As in all her lessons, Jemisin backs up these points with examples from her own work. In this case, she shows you how she portrayed cultural relations in The Killing Moon.
Throughout this MasterClass, Jemisin uses many specific terms. And, while these are helpfully explained on-screen, you may find yourself having to pause to take notes.
From here, you move on to:
Lessons 6-7: World Building: Inventing Science and Magic and Research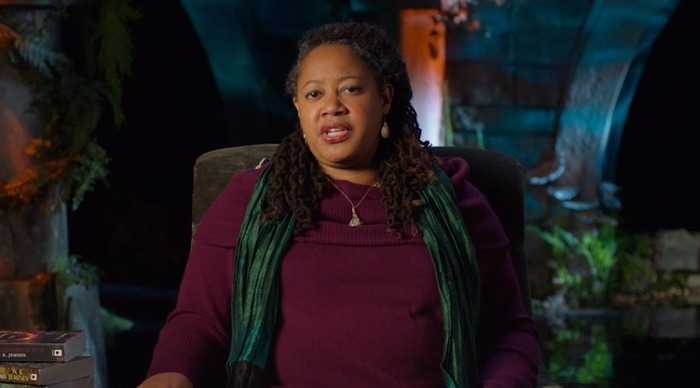 "The truth of the matter is what the audience believe matters"
The way Jemisin sees it, the lines between science and magic can often blur in the sci-fi and fantasy genres. With this in mind, she spends these lessons encouraging you not to feel constricted by genre preconceptions. She also tackles the topic of research.
You'll find out:
How Jemisin uses magic and science in her writing
Jemisin's pointers for balancing science and magic
Some tips and tricks on keeping things plausible
How important it is to get the real science right
Ways you can immerse your reader in your world
These lessons contain some unique insights into what readers expect from a science fiction and/or fantasy novel and how you can both honor and deviate from this. Jemisin also gives concrete examples of how she puts world-building onto the page.
As well as this, Jemisin shares examples of times she got things wrong (especially in terms of science-based research). She goes on to explain the knock on effect this can have and how you can avoid this.
In the second of these lessons, Jemisin centers on her approach to research and how travel experiences informed her writing. She also shares her top tips for how you can fund your research trips!
Lessons 8-9: Immersing Your Reader: Choosing a P.O.V and The Psychology of Character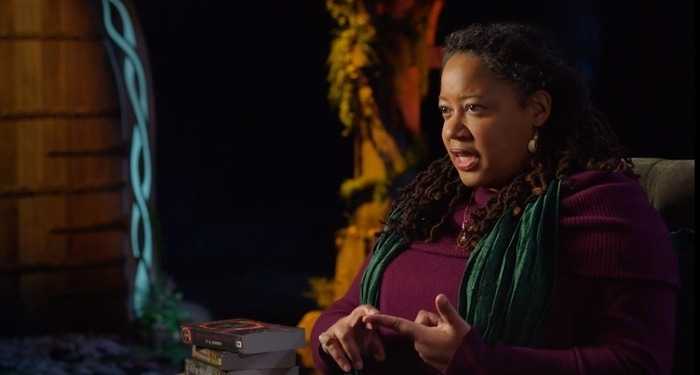 "You can learn by observing people"
In these lessons, Jemisin teaches you how to build and shape characters from your world and cultures.
You'll learn:
Jemisin's "immersion pyramid" theory
The effects of different points of view
How to decide your character viewpoint(s)
What to avoid when writing characters
Jemisin's top tip for breaking writing's golden rule
Jemisin sees it as essential for your writing to be engaging — especially in genres as deep as sci-fi and fantasy. With this in mind, she shares ways you can avoid "info dumping" your audience, as well as other mistakes that could lose your reader.
You'll also learn the pros and cons of "immersion techniques" and how to choose one to best serve you. She also discusses the drawbacks of some of these methods.
Another emphasis in this section is on character background. In particular, Jemisin covers the importance of talking to people from relevant backgrounds and how to avoid falling into common pitfalls.
This leads you straight into:
Lesson 10: Forget the Rugged Individual Archetype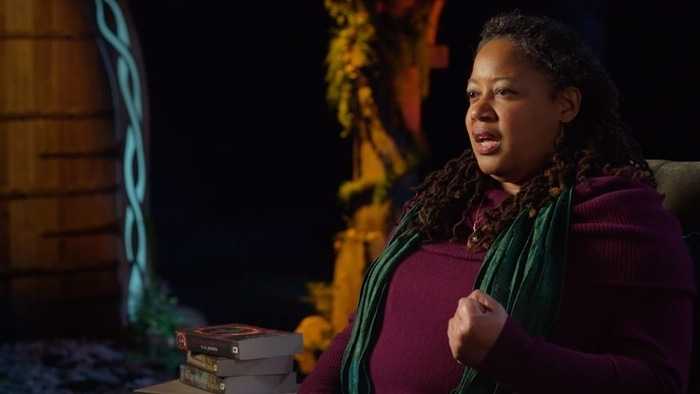 "What we end up with is a restriction of the kinds of stories that we tell as a society"
In this lesson, Jemisin discusses the problems you can encounter when writing cliched characters. As a woman of color, Jemisin insists that in her stories, marginalized groups get their chance to be the hero.
With that in mind, you'll learn:
How to write counter to archetypes
The role of "rugged individuals" in propaganda
Ways to avoid negative stereotypes
How to adopt a fresher perspective on characters
With a focus on the film Mad Max: Fury Road, Jemisin discusses the "John Wayne" archetype. She goes on to explain how other character types in science fiction and fantasy can have better developed arcs.
This takes you to:
Lessons 11-12: The Hierarchy of Characterization: Demographics, Outer and Inner Life and The Character Arc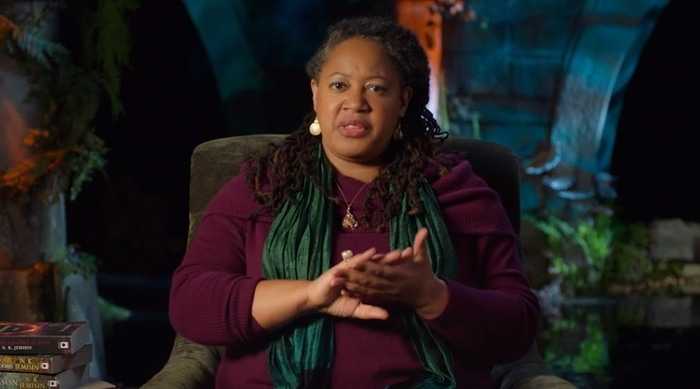 "Ask yourself what you know about a person after 30 seconds in an elevator with them"
Following on from earlier sections concerning world-building, Jemisin prompts you to find out who your character is through one of the models she uses in her work.
So, in this section, you'll learn:
The "character model" pyramid and its elements
When you should keep parts of your character "invisible"
How to find a character's demographic
Jemisin's 3-state theory
How to safely appropriate other voices
Right off the bat, Jemisin introduces you to another one of her "pyramid" theories. As she teaches, you can use this pyramid to create and develop characters, as well as to figure out key character arcs.
For me, a strong feature of this section was her use of the pyramid theory in real-time. You get to hear her verbalize her thought process and, at the end, you're set a similar exercise to try yourself.
This takes you on to:
Lesson 13: How to Publish your Book: Seeking Publication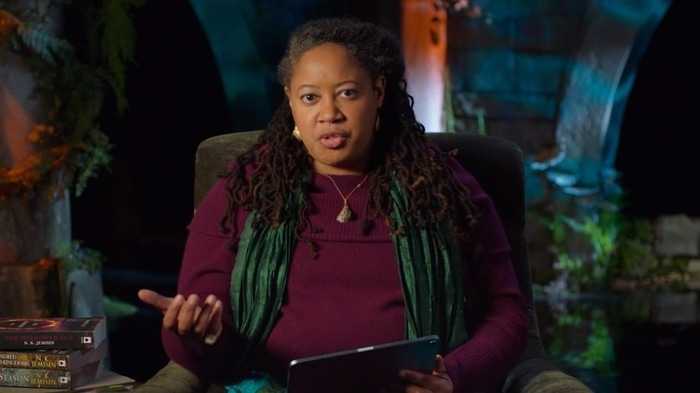 "Is it possible for you to become a published writer? Yes!"
Here, Jemisin talks you through the process of how to get your work published. With a focus on how she became published herself, Jemisin takes you through how to approach publishers — as well as weighing up the pros and cons of different types of publishing.
This lesson teaches you:
The benefits and pitfalls of publishing types
Jemisin's "spaceship" approach to publishing
Some practical tax advice when choosing how to publish
The amount of work involved in self-publishing
Jemisin talks very openly about the hardships you'll face when trying to get published. On top of this, she breaks down the different routes you can take to become a published writer, and also shares how the author-publisher relationship works.
Overall, Jemisin speaks openly about her past experiences (both positive and negative) and how you should conduct yourself with your publisher. You'll also gain useful tidbits on what you will/won't have control of in the various modes of publishing.
Jemisin got her work published via a literary agent, which brings you on to the next chapter:
Lesson 14: How to Find a Literary Agent
"Do you have close, personal relationships with people in the publishing industry? If not you're going to want to find an agent"
As Jemisin sees it, you probably won't manage to attract a publisher without an agent. So, she spends this lesson teaching you how agents work, what they cost, and how to go about finding one.
In this lesson, you'll learn:
How publishing relationships work
The pitfalls you can encounter without an agent
Step by step tips on how to find agents
How to use social media to attract agents
Jemisin's "elevator pitch" philosophy
Once again, Jemisin is upfront about the problems and pitfalls you may encounter when trying to find an agent. She spends time telling you how you can protect yourself against scammers as well as sharing useful tips for attracting agents at conventions.
She also explains how the financial side of having an agent works. You'll better understand how to work with an agent and use this knowledge to further the publishing process.
Jemisin also takes you through ways to approach agents, how to find what they're looking for, and how to pitch your ideas. From here, Jemisin talks about the importance of learning "legalese" when negotiating fees, film rights and contracts.
This takes you on to the final 2 lessons:
Lessons 15-16: Surviving the Literary Marketplace and Writing While Marginalized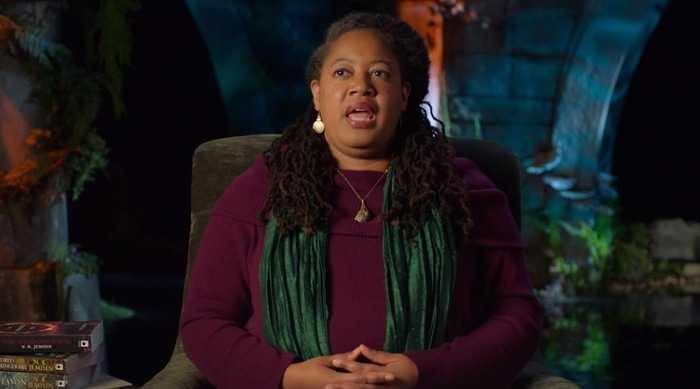 "There are people out there who need your example"
In her final chapters, Jemisin gives her advice on how to protect yourself and your work. She also shares her final thoughts on writing for marginalized sections of society.
Here, you'll learn:
What to do once you get published
How to act if your work doesn't sell
Ways to approach your brand image
How to "pay it forward"
Methods for dealing with bigotry
Jemisin's background has influenced most of her work. In fact, she talks about the difficulties she encountered because of her skin color, gender and the expectations of the sci-fi and fantasy genres.
You'll also learn about how to take protective measures for your safety, as well as how to deal with bad fan mail. But, as she says, her reason for taking you through this is not to discourage you but to prepare you for a successful career.
She ends by talking about the author who most inspired her and even shares the 1 book that most influenced her writing. She also gives some parting advice to keep you encouraged in your journey, and the networks and resources that can help you.
What I liked about N. K. Jemesin's MasterClass
Learn from an established author
With 9 novels, a trilogy, several series and dozens of short stories to her name, it goes without saying that Jemisin knows what she's talking about when it comes to writing.
In this MasterClass, you get the chance to learn from Jemisin herself. You'll hear about her influences and personal anecdotes, and see her break down several excerpts from her books.
Strong focus on how to get published
Unlike some other writing MasterClasses, Jemisin focuses greatly on how to get published and find an agent. This was a really enjoyable and insightful part of the MasterClass, and is invaluable to anyone trying to get their work seen.
Geared towards more advanced writers, this is a great course benefit and clearly suits the target viewership. That being said, her insights are of great use to any writer looking to write as a career.
Engaging instructor
As Jemisin mentions throughout the course, she has a background in psychology and counselling. As a result, perhaps, she comes across as personable and relatable — which makes her teachings really easy to digest.
All of the teaching in the MasterClass is 1-1 with no workshop sessions. While this might be a downfall for some, Jemisin does a great job of staying engaging throughout. She also adds further interest through her colorful examples and exercises.
What I think could be improved
Not suited for beginners
Right off the bat, Jemisin admits this course is not for beginners. As a result, this course might not be for everyone. In fact, as a fairly niche genre, I'm sure there are plenty of newer writers who'd like to hear some more foundational advice.
However, there are many parts of the course that would engage many types of writers. For instance, her insights into writing and researching minority groups would be useful to many and isn't skill-specific.
The good news is that, with MasterClass, you have access to many other great writing courses which are more suited to beginners. Amy Tan's or Walter Mosley's MasterClass may be a better fit for you if you are just starting out.
Lots of terminology
This MasterClass is quite term-heavy. And, there are lots of terms specific to science fiction and to the cultural issues Jemisin refers to.
For the most part, uncommon terms are displayed on-screen with definitions but you may find yourself needing to pause and rewind if you come across something that is unfamiliar to you.
Often uses non-literary media to illustrate points
Something I noticed throughout the course was that Jemisin included a lot of references to other media when discussing her points. For example, when discussing characterization, she makes references to multiple films.
All of these are within the fantasy and science fiction genres and perhaps visualizing these helped to emphasize her points. However, with this being a writing course, it would have been nice to have seen more examples from literature!
Who's this course for?
In my view, this course is best suited to anyone who's:
A fan of Jemisin's and her approach to writing
Interested in writing science fiction and/or fantasy
An experienced writer looking to get published
Wanting to tell stories about minority groups
Looking to improve their character-writing techniques
While more experienced writers will likely get the most out of this course, I do think Jemisin's advice is helpful for anyone looking to improve their writing and world-building skills. And, of course, her advice is great for anyone looking to get published.
So, if any of the above bullets sound like you, I think this MasterClass would be a great fit.
How much does the course cost?
MasterClass pricing might've changed since this review, so for the latest info click here.
At the time of writing, a MasterClass subscription costs $180 a year ($15 a month).
With this, you have access to all 100+ MasterClasses.
The great thing about this is that the more classes you take, the less effective cost per class is.
For example, if you find at least 4-6 classes you like, you're effectively paying $30-$45 per course ($180 / 6 classes = 30).
Bearing in mind these classes are taught by world experts, the value is unbeatable. It's sort of a way to hack learning.
Also, MasterClass offers a 30 day refund if you're not happy with your purchase.
If you want to buy a single course, there's a way to do this — but it's a little convoluted. You can buy a single MasterClass as a gift, and give that class to yourself. This price here is $90.
However, arguably the best value is with the all-access pass.
Alternatives to N. K. Jemisin MasterClass
Aside from Jemisin's Course there are plenty of writing courses both on and outside of MasterClass. At the time of writing, MasterClass offers:
Outside of MasterClass, the closest I could find to Jemisin's MasterClass was Udemy's Writing Science Fiction and Fantasy course. But, while this is cheaper and longer than Jemsin's course, I feel like you aren't getting the expert-level instruction or high production values that MasterClass offers.
The verdict?
If you're more interested in honing and developing your skills as a writer, rather than focusing on world-building and characterization, a more general writing course might be better for you.
But, if you're a fan of Jemisin's and/or are eager to write sci-fi/fantasy, I think her MasterClass is invaluable. Also, you get agent and publishing advice from a best-selling author!
So, it's worth considering what you want to get out of this MasterClass before committing to it.
And, remember, with the all-access pass, you can take any or all of the MasterClass courses!
N. K. Jemisin MasterClass: what others have said
My aim here is to present the most fair and balanced review of N. K Jemisin's MasterClass. So, it's worth drawing attention to both good and bad reviews.
While researching the course on Reddit and similar forums, I found mostly positive reviews. That being said, the course wasn't without its critics. Some, for example, were not so fond of the attention Jemisin draws to being a marginalized person.
"How did I know she would bring up race. If you can't relate to another human based solely on their superficial features, that says more about you than the story." -- Comment from YouTube
"I think her failure to identify Max as a victim of a system, a survivor is all the more blind given the early lessons on typifying responses to trauma. Great course overall though." -- Comment from MasterClass
"Writing according to race, sex and gender rather than character and conflict seems counterintuitive to effective storytelling. With respect to Miss Jemisin's take on Mad Max...I wonder how one's politics can impair one's ability to map theme and arcs." -- Comment from MasterClass
"I'd just like to say that i just renewed my masterclass subscription and was kind of regretting when i saw this class and got REALLY excited.! I love the Broken Earth trilogy [...] it was a lovely experience to 'work' closely with Jemisin and hear about her process. -- Comment from MasterClass
"I'm thrilled to see N. K. Jemisin is on Masterclass!! Diving into her class has been the highlight of my week!. I Can't wait to start the exercises." -- Comment from MasterClass
"I'm not interested in writing but this made me want to read her books. She is so captivating." -- Comment from YouTube.
How long it took to complete the course
At 4 hours and 2 minutes long, N. K Jemisin's MasterClass is of average length. Her lessons vary between 7 and 22 minutes long. As a result, you can easily group lessons together to spread them out over a week.
Is the course content unique?
In short, this course isn't 100% unique. As a published and well-known author, Jemisin has shared many of her writing philosophies in the past.
That being said, this was the first time I'd seen Jemisin teach a video-based course. It definitely felt more insightful than say, interviews on YouTube.
There's also a huge benefit to seeing Jemisin guide you through her approach to world-building and characterization (backed up by her own examples). In addition, the exercises throughout the course allow you to put the techniques to the test.
And, with MasterClass, you have the bonus of all content being in one easy-to-access place. This includes the Workbook resources and a community forum.
What you'll need
While you don't need any equipment to complete this course, it's worth having some sort of note-taking device to get the most from this class. This also helps you to engage with the exercises Jemsin sets during her lessons.
Is N K Jemisin MasterClass worth it?
If you know a little bit about Jemisin and enjoy reading/writing science fiction and fantasy, you'll likely enjoy this course.
I would say this course is suited to anyone looking to improve their world-building and characterization techniques, as well as anyone looking to get published.
While the course is aimed towards advanced writers, it definitely has some use to anyone interested in sci-fi and fantasy. So, if you liked what you saw in the trailer and lesson plan, you should come away feeling inspired!
And, to get the most out of MasterClass, it's worth taking as many courses as possible that interest you. With 100+ classes to choose from, this should be easy.
For example, you can learn Creativity and Leadership from Anna Wintour, Acting from Helen Mirren, and The Art of Negotiation from Chris Voss.
When it comes to writing, MasterClass currently boasts 15+ classes. So, if this is your area of interest, you'll be spoiled for choice!
Also, MasterClass has a 30-day refund policy if you're not happy with your purchase. This reduces your risk of losing money if a class isn't for you.
Frequently asked questions
How much does N. K. Jemisin's MasterClass cost?
A MasterClass all-access-pass costs $180 a year ($15 a month). This gives you access to N. K Jemsin's MasterClass, alongside 100+ other courses.
How long is N. K. Jemisin's MasterClass?
N. K Jemisnin's MasterClass is 4 hours and 2 minutes long and consists of 16 videos.
Can you get N. K. Jemisin's MacterClass for free?
Unfortunately you cannot get the N. K Jemisin's MasterClass for free. But MasterClass has a range of purchasing options and offers refunds if you're not happy.
Can I get a refund if I don't like the N. K Jemisin MasterClass?
Yes, MasterClass operates a 30 day refund policy if you purchase directly through them. If you purchase through other providers, their returns policy may apply.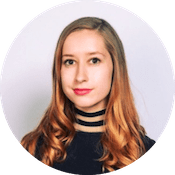 Rebecca graduated from King's College university with a first class honours in English Language, followed by a Masters' Degree in Eighteenth Century Studies.