Amanda Gorman made history in 2017 as the first National Youth Poet Laureate of the United States. Her writing has been acclaimed worldwide. And she even read her poem, "The Hills We Climb," at President Joe Biden's inauguration.
Needless to say, Gorman's writings have made a global impact. With a strong focus on feminist and racial issues, Gorman uses her first ever MasterClass to teach you to harness the power of poetry.
Having taken this writing course and others, my aim is to present the clearest and fairest review of The Amanda Gorman MasterClass. Plus, as someone who loves literature, I was keen to see how this course measured up to other similar MasterClasses.
If you're short on time, here are the highlights of my Amanda Gorman MasterClass review:
.
Quick summary
You'll learn to:
Harness poetry's power for social change
Develop habits for success
Understand Gorman's writing and writing processes
Master close reading
Use poetry fundamentals for writing and performing
Craft an impactful poem from research to final draft
Identify the kinds of writing you want to pursue
Use key tools throughout the writing process
Get started with writing and overcome blocks
Pros
Learn from an award-winning poet
Heavily detailed and pragmatic advice
Varied content with helpful case studies
Cons
Focused on one person's perspective
Less focused on poetic "imagery"
Length of course: 3 hours and 28 minutes
Best for: People who are serious about improving their writing. Gorman's content varies from beginner to advanced, so you can benefit at any level. That being said, Gorman's work is social-justice-oriented. So, if this matches your interests, this class would be a great fit.
Overall: This MasterClass offers compelling advice that you can easily put into practice. Gorman's teaching is precise and she doesn't shy away from sharing her "uglier" moments. If you're a fan of literature that focuses on social issues, this is the class for you.
In this review, I'll be covering:
About Amanda Gorman and MasterClass
A sneak peek of what's included
Pros and cons
Who it's for
How much it costs
Is there anything better?
What other people thought of the course
How unique the content is
What you'll need
The bottom line: is the Amanda Gorman MasterClass worth it?
So, let's get started:
About Amanda Gorman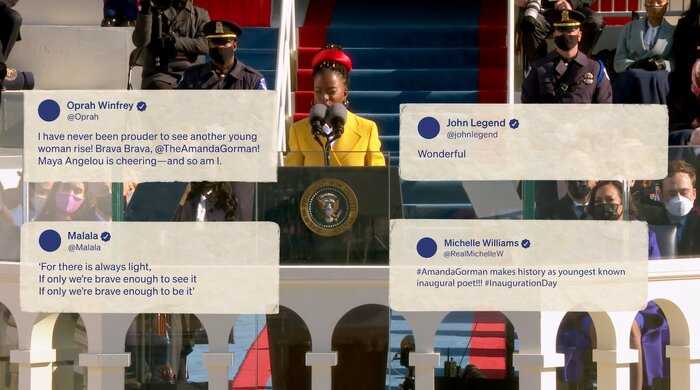 Writer and social change-maker, Amanda Gorman is the youngest inaugural poet in U.S. history and the first person to be made National Youth Poet Laureate.
Gorman has also:
Written for The New York Times
Received a Genius Grant from OZY Media
Been awarded College Woman of the Year by Glamour
Received international acclaim for her published books
Above all, Gorman comes across as a person who's passionate and driven. So, in her MasterClass, she aims to teach you not only how to be a better poet, but also how to be a more compassionate person.
Also, if you missed the trailer, I highly recommend checking it out:
About MasterClass
Launched in 2015, MasterClass is home to 150+ courses taught by leading experts in their fields. With the idea that everyone should be able to access genius, MasterClass boasts an impressive host of courses from cooking and gardening to chess and dance.
For example, you can learn comedy from Steve Martin, singing from Mariah Carey, and even leadership from Bill Clinton – to name a few. Plus, with high production values and a tailored learning platform, you can learn at your own pace from the world's best.
That being said, and having taken many MasterClasses myself, I can say that it isn't for everyone. So, in this review, I'll help you decide whether Amanda Gorman's MasterClass is the right course for you.
Inside Amanda Gorman's MasterClass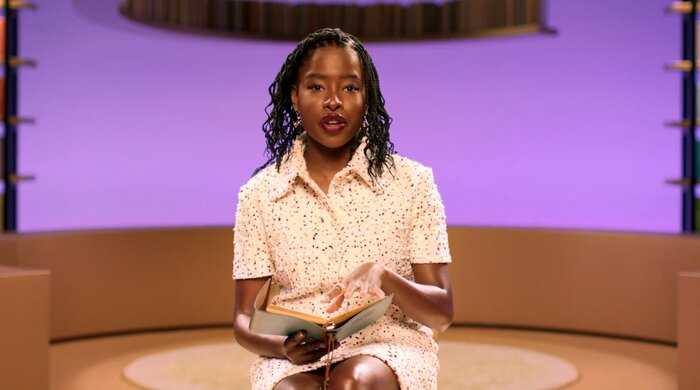 In her MasterClass, Gorman teaches you:
How to write to bring about social change
Poetry fundamentals for writing and performing
How to craft an impactful poem from research to final draft
The class itself is 3 hours and 28 minutes long and consists of 16 videos. Alongside these lessons, you also get access to a 44-page Workbook that complements the course.
For the purpose of this review, I've grouped adjacent classes together that are similar in content. And, because some lessons are followed by case studies, I've also paired some of these as side-by-side classes.
So, to give you a sense of what to expect in this MasterClass, I'll cover the highlights of each lesson, starting with:
Lesson 1: Amanda Gorman Teaches Writing and Performing Poetry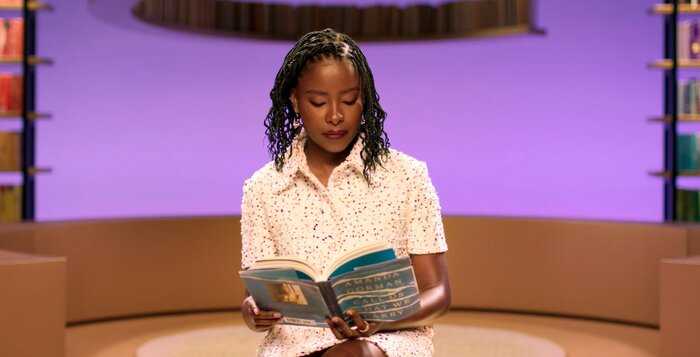 "Whoever you are, we can all harness the power of poetry"
In her opening chapter, Gorman explains her influences – in terms of both themes and authors. So, in this section, you gain insight into the qualities Gorman admires in a writer and how her influences have informed her own writing.
On a personal level, she also discloses her struggle with her speech impediment and how she's embraced this in her performing.
You'll learn to:
Identify the kinds of writing you want to pursue
Get started with writing poetry
Understand Gorman's poetic background
Recognize poetry as a performative art
Overall, this segment is more of an introduction to the course rather than a lesson in itself. That being said, Gorman sets out her poetic philosophies, which really sets the mood for the rest of the class.
Finally, you'll learn what Gorman believes poetry can do across other areas of your life. For example, poetry can influence social reform and being a good citizen, as well as translating into other creative fields.
Lesson 2: Everyone Can Write Poetry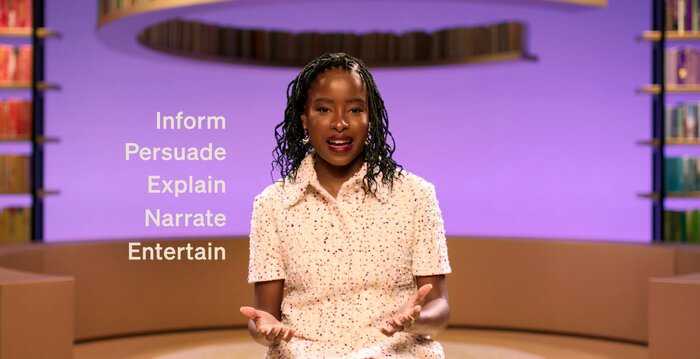 "A poet, first and foremost, is a storyteller"
Gorman explains that when she first started writing, she felt a lack of belonging due to her disability. But, as she sees it, that's actually at the heart of what it means to be a poet.
At its core, this lesson centers on the philosophy that poetry is for everyone. So, as Gorman articulates, your differences are crucial to opening new doors and will also make you realize what you want to write – and how.
This lesson expands on Gorman's earlier theories about what poetry can do for personal and social change. She debunks several myths you might've heard from school and presents you with a fresh way of seeing poetry.
So, if you've had any "formal" training in poetry, this chapter is a valuable stepping stone to rethinking why a person writes, and what really makes a poet. In my opinion, this early chapter is a great "reset" from any preconceptions you might have.
With the hope that she's broadened your conception of what it means to be a poet, Gorman launches into a more hands-on lesson:
Lessons 3-4: Before Writing, Read and Case Study: Close Reading: "On the Pulse of Morning"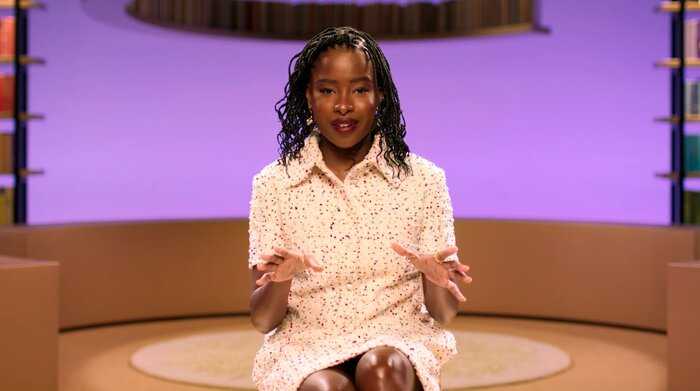 "Reading is to writers and poets what training and exercise is to athletes"
For me, these were the first lessons where I gained some practical knowledge rather than anecdotal information.
Here are my main takeaways:
The importance of reading, close-reading, and logging
Why you should read a poem more than once
How to master the art of close-reading
What Gorman's step-by-step reading process looks like
By the end of the lessons, you'll have walked through a close-reading of Gorman's favorite poem, gained a better idea of how to analyze meter, and even begin writing your own poem.
And, with that sneak peek, Gorman takes you on to:
Lesson 5: How to Start Writing
"Writing can be a very long, messy process. But it can also be so gratifying"
Gorman begins the lesson by offering her take on what it means to "get writing."
In particular, this class covers:
The tools you can use throughout the writing process
Ways you can get started and overcome blocks
Common misconceptions of what it means to be a writer
Like in the earlier chapters, you'll learn about what books Gorman admires and why. Plus, you'll receive practical tips on how to begin writing and find your craft.
You'll also learn how to build your space and develop your writing "culture."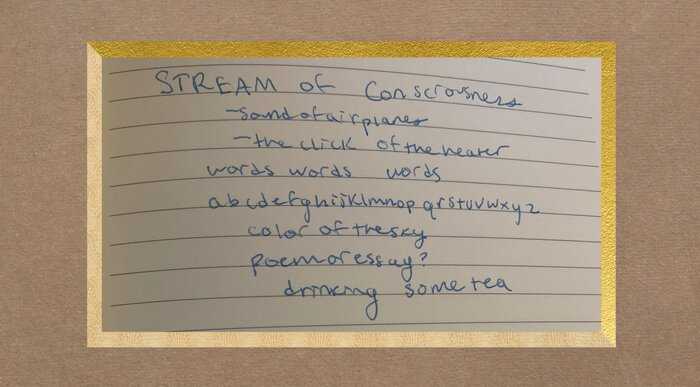 Finally, Gorman shares her wisdom on how often you should write, techniques for setting yourself up for success, exercises you can try, and how to use different media for inspiration.
Lessons 6-7: Researching Your Poem and Case Study: Brainstorming Plummer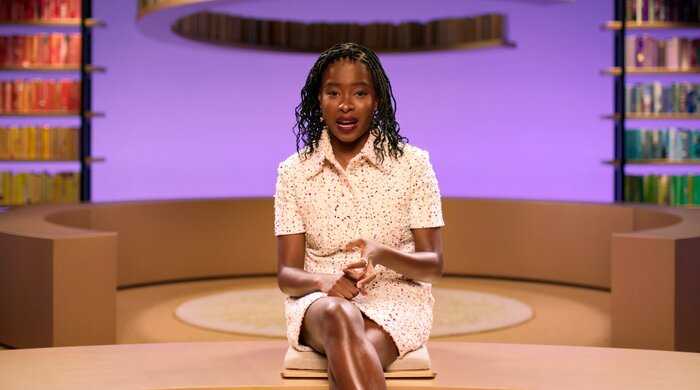 "You really get to operate on your own timeline with these poems"
In these two sections, Gorman covers a hefty topic: researching for your poem. The ground she covers here includes:
The importance of research to your poem's stability
How to brainstorm in two key ways
What information you need and the kinds of questions you need to ask
How to translate close-reading skills into research
A great part of this section is that you hear a firsthand case study from Gorman herself. Namely, she takes you through her own research process for Plummer and shows you how to use effective research tools.
For anyone who's looking to write about "meatier" subject matter, Gorman's advice is a helpful starting point for getting your research on track.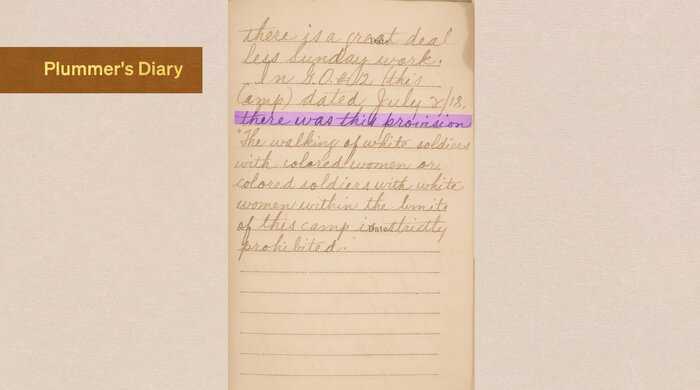 Lessons 8-9: The Writing Toolkit and Finding Your Unique Poetic Voice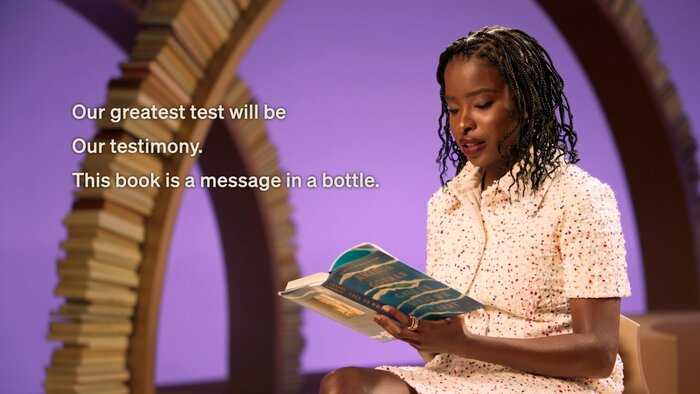 "You don't need to know your unique voice before you know your purpose"
Here, Gorman explains the key techniques that every writer should know. As someone who didn't learn these techniques in a formal setting, Gorman breaks this section down into easily digestible chunks. She also recites her own poems as examples.
As she sees it, certain devices will elevate your poetry and, especially when read aloud, will launch you on the path to success.
You'll learn:
The different tools you should have in your toolkit
What Gorman considers the most important tips
How to find your unique voice
Ways to learn through emulating
What I liked most about this section was that Gorman pulled together her earlier teachings to bear on this class. She uses close-reading to show you how she crafted effective verses and even gives you some helpful mantras to try.
Lesson 10: Revision, Revision, Revision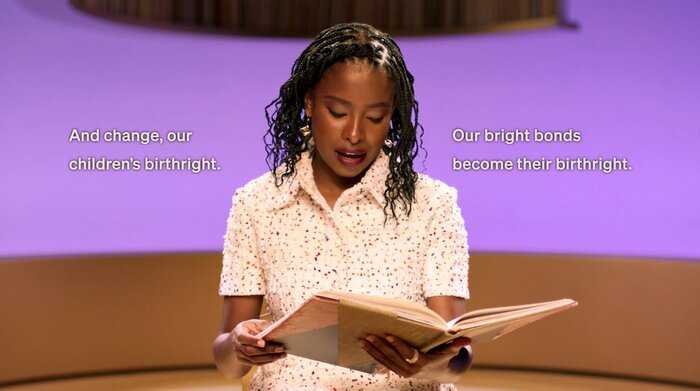 "You know you're done when the poem demands to stay exactly where it is"
As Gorman has learned, revision is hard. In fact, she speaks candidly about how revising her work is the toughest part of the process. So, how does she make it easier?
You'll learn:
What to look out for when revising your work
Revision's main goal and the best tools for achieving this
How close-reading re-applies to the editing stage
By the far, the most valuable takeaways for me were Gorman's tips about cutting. In fact, she not only shares her own knowledge, but imparts advice she learned from Sarah Hurwitz (the Obamas' speechwriter!).
You'll also get a better feel for what revision should do for your poetry, and why editing poems is so different to editing, say, a novel.
As well as sharing her personal philosophies, Gorman's revision lesson – like so much of this MasterClass – is focused just as much on practical and advice. You'll learn how to cut your work, track your words, and decide which words are worth keeping.
Lesson 11: Case Study: Editing & Revision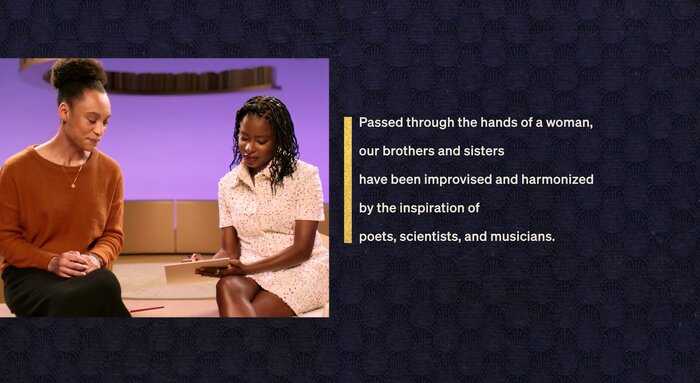 The case study counterpart to Gorman's revision class, this section allows you to be a fly-on-the-wall as Gorman helps her student, Arielle, revise one of her poems.
This class teaches you:
The value of reading aloud
To understand and use poetic rhythm
How to make your poems lyrical
While this section was more specific to one student's poetry, Gorman does introduce some key rhetorical devices that can "lift" your poem. As a spoken-word artist, Gorman's poems are made to be read aloud. So, this is where her focus lies in the editing process.
Although I enjoyed this section's attention to detail, I felt like I could've benefitted from a side-by-side comparison of Arielle's drafts. I'm definitely a visual learner, so being able to spot the differences on the page would've been a huge plus.
Lessons 12-13: Before Performing, Watch and The Performance Toolkit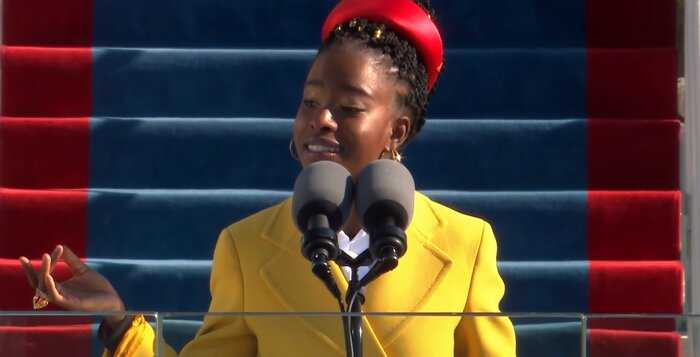 "Your self-esteem really takes a hit when you want to be a spoken-word poet and you have a speech impediment"
This class teaches you how to prepare and perform your poetry to an audience. It also draws attention to other mediums you can use for inspiration.
Plus, as a performer who has struggled with a speech impediment, Gorman's advice on overcoming your fears really seems to come from the heart.
You'll learn how to write for performing by undertaking Gorman's "homework assignment." And, you'll learn how to identify performative elements in other works.
As Gorman puts it, memorizing your poem is not what's important. Rather, it's how you communicate your words aloud. So, Gorman shares some unconventional advice on how she likes to prepare for performances in order to convey genuine emotion.
Along with this, you'll learn how to position yourself in relation to your audience to create a sense of inclusion. Having performed at Joe Biden's inauguration in front of the Capitol, it's safe to say Gorman knows a thing or two about live performance.
Lesson 14: Case Study: Performance of Poetry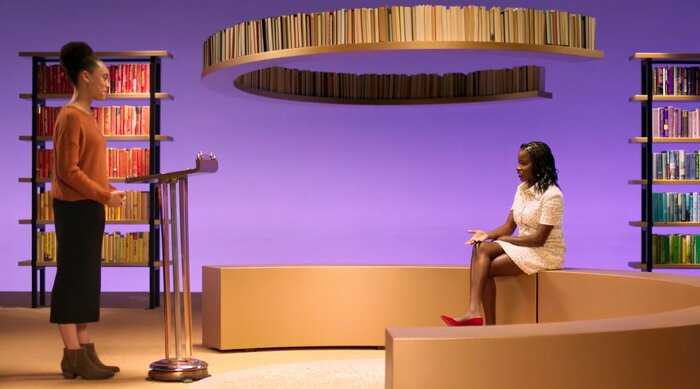 Following on from this, Gorman's student returns to the platform to perform another of her poems.
For me, the biggest takeaways were on how to:
Hold your body while reading aloud
Build upon fundamentals to create a layered performance
Capture your audience through Gorman's performative toolkit
In this section, Gorman goes beyond speech to consider how all aspects of the body and mind can impact your delivery. So, in this case study, you'll see how Gorman sets Arielle off on a steady breath, encourages rhythm, and creates energy.
From here, Gorman takes you on to:
Lesson 15: Building Your Career as a Poet
In this chapter, Gorman turns her attention to what it means to pursue a poetic career. As someone who was largely self-taught, Gorman discloses the steps she took along the way and even answers one of the questions she gets asked the most from fans.
Perhaps most importantly, Gorman advises you on what you need to start with!
You'll learn about the different organizations and funds that are available to you as a budding poet. Plus, Gorman shares insider knowledge about agents, resources, subscriptions, and more.
As a bonus, Gorman also lays down the mistakes she's made so you can avoid making them yourself.
Lesson 16: Breakthrough: Behind the Scenes of "The Hill We Climb"
"I always think that success is when preparation meets opportunity"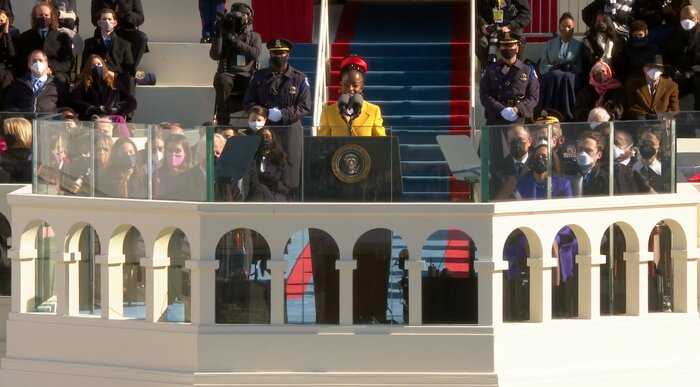 Here, Gorman explains how she continues to challenge herself through her writing. In fact, she even takes you through her biggest challenge to date – her inaugural poem.
You'll learn:
How and why Gorman used pace in "The Hills We Climb"
The best ways to adapt to your environment
What mistakes and mis-steps can do for your career
As a sort of case study into her own work, Gorman reflects on the struggles she overcame to write and perform her most famous poem. In this final lesson, you'll see how Gorman's advice comes together in her own groundbreaking performance at Joe Biden's inauguration.
Namely, Gorman reiterates her earlier advice about the "fundamentals" of poetry and how this comes to bear on the final product. All in all, this was a nice wrap-up to an engaging and practical MasterClass.
But, you can find out more below:
What I liked
Learn from an award-winning poet
Amanda Gorman is undoubtedly one of the most influential poets in America today. A former member of WriteGirl, she's also proof that creativity and hard work pays off.
Besides, when else will you get a chance to learn from an inaugural poet? Never mind the youngest in U.S. history.
With the Amanda Gorman MasterClass, you get to hear from the National Youth Poet Laureate herself. You'll learn about Gorman's early dabblings in poetry, and how she worked to get to where she is today.
In short, this is what stands about MasterClass as a whole. If you have Internet access and are willing to pay, you can learn from people like Gorman who built themselves from the ground up.
Heavily detailed and pragmatic advice
A key determiner of whether a writing course is worth it: does it actually provide tips you can put into practice? Or is it more of a look at how one writer works?
For me, this course stood apart from the rest.
I've taken most of the writing courses on MasterClass, and I've found that the best classes are the ones that encourage you to learn through precise and actionable tips.
This means that you can learn by doing, rather than passively hearing from someone else.
As I see it, this is one of the best ways to learn a subject like writing – and Gorman really seems to have a grip on this too.
Varied content with helpful case studies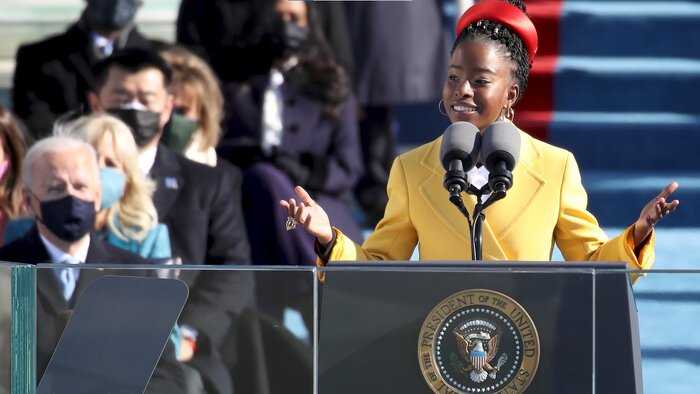 While some MasterClasses involve a 1-1 teaching style (the teacher facing the camera), Amanda Gorman has some more varied class content that helps keep learning interesting.
Namely, you see how Gorman mentors one of her students, using the content from the previous lesson. You also delve into several case studies of Gorman's own work and others'.
Simply put, this is a great way to aid learning and reinforce the lesson content.
It's also nice to see footage from outside the classroom and to hear from Gorman's student as well as herself. From my experience, this helps to make the class more relevant and shows how the lessons translate away from the camera.
What could be improved
Focused on one person's perspective
While I still think Gorman's MasterClass is more encompassing than others, it's inevitable that poets will draw attention to their own work and preferences.
As I mentioned, Gorman dedicates a few lessons to mentoring her student, Arielle, as she reads and revises her poem. Although she's very receptive to Arielle's personal style, you can tell that Gorman has her own ideas about what might work more effectively.
That being said, with a MasterClass subscription, you can take any or all of the writing classes available. So, hearing from one person's perspective isn't an instant flaw, and you can gain insight from many others to build a more rounded view.
At the time of writing, there are over 20 other classes in the writing category alone.
Less focused on poetic "imagery"
(This might be a pro for some).
Gorman doesn't focus overly on poetic imagery and terminology. While she does explain a few that she uses, Gorman's poetry is strongly political in tone and she always writes to perform.
Because she's a spoken-word poet, you'll find a lot more devotion to speech, sound, and lyricism than you will visual impact. With this in mind, you'll notice less attention drawn to how poetry "looks" on the page and much more about how it sounds out loud.
So, if you're more interested in learning about images, Joy Harjo's MasterClass has a whole section devoted to imagery and form. And, the good thing is, you can take both of these classes to learn different perspectives.
Who is this course for?
In my opinion, the Amanda Gorman MasterClass is ideal for some who is:
Serious about writing poetry that affects social change
Keen to learn from one of the most talented poets of our day
Looking for a course that focuses on poetry performance
Wanting to hear Gorman's inspirations and motivations
Eager to receive actionable tips for becoming a poet
A fan of Amanda Gorman or political poetry in general
This class is suited to anyone with an interest in poetry who wants to take their writing and performing to the next level. You'll learn how to craft an impactful poem from initial idea to final performance. And, you'll learn to identify the most effective writing styles.
However, I'd say this course is less suited to those who are interested in "shape poetry" or visual poems, which rely heavily on how words are presented on the page.
How much does Amanda Gorman's Masterclass cost?
At the time of writing, MasterClass has three subscription offers. The price for these (per month) are:
Individual (1 user): $15
Duo (2 users): $20
Family (6 users): $23
All are billed annually, which may seem a little pricey at first glance.
That being said, the value for money comes from taking as many courses as possible.
With 150+ courses on MasterClass, you're bound to find many that interest you. But, even if you find that only 10% of the courses interest you, this still works out at $12 per course:
$180 (annual membership fee) / 15 courses = $12
And, if you join with friends or family, the cost for each course is drastically reduced. Check out our MasterClass review or MasterClass cost articles to see how.
Bearing in mind that these courses are taught by leading experts, the value for money is unbeatable. Elsewhere, you can pay over $100 for a course taught by someone you've never heard of, and it would nowhere near match the caliber of teaching on MasterClass.
Besides, MasterClass offers a 30-day refund policy if you're not happy with your purchase.
You can also purchase MasterClass as a gift.
Alternatives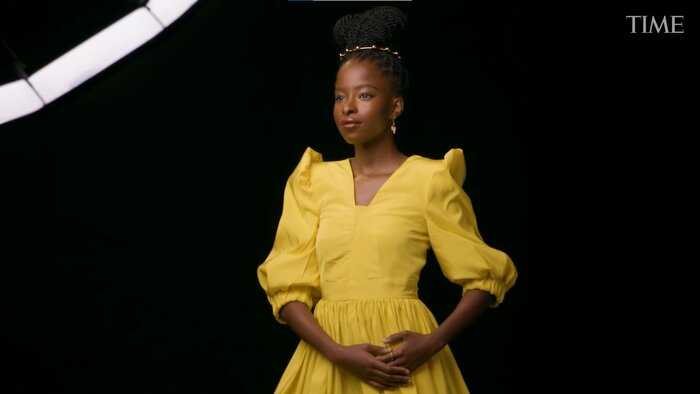 If you've ever searched for an online poetry course, you'll know that there's no shortage of options out there.
For example, you'll find loads of courses on Udemy – these are typically much cheaper but also of lower quality. You'll also find options on Skillshare and Coursera.
One popular alternative is Skillshare's "Poetry for Beginners," taught by author Tasmin Hansmann. This class is detailed and accessible, but far shorter than the writing classes you'll find on MasterClass.
So, if you're serious about writing poetry, I think MasterClass is in a league of its own. With two other poetry-focused courses and over 20 other writing courses, MasterClass provides a breadth of knowledge from writers who have "made it."
And, with MasterClass's all-access pass, you can also hear from Neil Gaiman, Billy Collins, and Margaret Atwood – to name a few.
What others have said
In this Amanda Gorman MasterClass review, my goal is to present the fairest and most detailed review of the course out there.To that end, it's worth highlighting other people's experiences with the class.
So, I looked up "Amanda Gorman MasterClass" on popular social sites like Twitter and Reddit to see what people thought. Some users seemed to be more cynical – and not so much of the course itself, but at Gorman's ability to teach at all:
"I've read Gorman's book of poetry while at a Barnes & Noble, and in no way is she a master of her craft" – Comment from Reddit
Some others felt similarly about Gorman's talent, and also about how much she could teach at such a young age:
"Nothing against her personally but her poetry is bad in a way that makes me pretty confident she doesn't read much, if at all" – Comment from Reddit
Others were more general about the flaws of one person teaching a creative course. That being said, this is where MasterClass's all-access pass comes in. As one user puts it:
"You can't just 'teach' good poetry. It needs to be authentic. That's why in addition to my Amanda Gorman MasterClass I also studied RuPaul's MasterClass on authenticity" – Comment from Reddit
From what I saw, a lot of the criticisms came from those who weren't fans of Gorman's to begin with – and those people probably aren't her target audience!
Personally, I didn't find Gorman's writing bad at all – just politically-focused and therefore divisive. She also dedicates entire chapters of her class to discussing her research and influences. Above all, this comes from reading.
Those who enjoy Amanda Gorman's work were thrilled to see her teaching a MasterClass, even if it was very focused on her own work and style:
"Completed it. Felt like more of a MasterClass on Amanda Gorman than a MasterClass on poetry, but I liked it anyway" - Comment from Twitter
"Just finished this #masterclass and it was amazing. Will up my writing and speech delivering game with all the tips from @TheAmandaGorman. Thank you @MasterClass" – Comment from Twitter
The message here is that people who are fans of Gorman's work are more likely to "get" her MasterClass. It may not focus on academic writing, but Gorman proves that her techniques have weight. The value is learning from a gifted talent – at such a young age too.
How long it took to complete
In total, Amanda Gorman's MasterClass is 3 hours and 28 minutes long. With 16 lessons to get through, you could easily spread this out over a couple of weeks.
But, what I did was pair together the "lecture" and "case study" lessons for a helpful back-to-back seminar. If you group the classes together like this, you can easily complete it within a week.
Overall, it all depends on your preference and commitments. If you have a free weekend or evening available, you can definitely speed through the course in one sitting.
Just remember, Gorman has a 44-page Workbook for you to study outside the lessons (and there will be homework!).
Is the content unique?
Because this MasterClass is so focused on Amanda Gorman's style and personal writings, I'd say this course is pretty unique.
In her short career, Gorman has made an impressive impact and she uses this class to "pay back" what she's learned over the years.
Plus, you won't find a great deal of general information like how to form verses or create a poetic image. What you will get is precise and actionable advice on how to improve your poetry writing and performance.
Where the case studies are concerned, there is always a base poem to work with. So, this class is focused more on how to identify effective word choices, research for your writing, and bring your work to life through speech.
Using her inaugural poem as a prime example, Gorman takes you through her step-by-step process of researching, drafting, and finally performing her poem at the Capitol.
So, as I see it, this deviates from your typical "Intro to Poetry" class and gives you insight you're not going to get elsewhere.
Is Amanda Gorman's MasterClass worth it?
In my opinion, the Amanda Gorman MasterClass is definitely worth it.
This is a high quality and detail-oriented course that delivers practical advice for spoken-word enthusiasts.
That being said:
It does depend on you and where you want to take your poetry. If you're interested in shape poetry where the visuals are just as impactful, you're going to be disappointed.
The same goes for if you're looking for a MasterClass in poetic terminology. Gorman does explain some of the terms she uses but she also doesn't provide an extensive overview of the different types of meter, images, etc.
But, if you're keen to delve into poetry for performance, like spoken-word and speech-delivery, there's no one better to teach you than Amanda Gorman.
Overall:
With an all-access pass at $180, MasterClass gives you the chance to learn from a wide range of famed creatives like NK Jemisin, Amy Tan, and more.
So, in this respect, I don't see anything else that comes to beating MasterClass. 
Related articles: Best online writing classes
Frequently asked questions
How much does the Amanda Gorman MasterClass cost?
For the year, an all-access MasterClass subscription costs $180. This gives you unlimited access to 150+ MasterClasses within this time period.
How long is the Amanda Gorman MasterClass?
Amanda Gorman's MasterClass consists of 16 video lessons totalling 3 hours and 28 minutes
Can you get the Amanda Gorman MasterClass for free?
As great as that would be, you can't get the Amanda Gorman MasterClass free of charge. However, MasterClass has a range of purchasing options and offers refunds if you're not happy.
Can I get a refund if I don't like the Amanda Gorman MasterClass?
Yes, MasterClass operates a 30-day refund policy if you purchase directly through them. But, if you purchase through other providers, their returns policy may apply.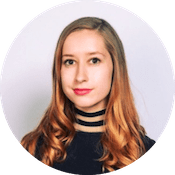 Rebecca graduated from King's College university with a first class honours in English Language, followed by a Masters' Degree in Eighteenth Century Studies.