"Learning is not the product of teaching. Learning is the product of the activity of learners." – John Holt
eLearning is most definitely here to stay. And it's rapidly transforming the face of education and training.
But for these changes to be truly beneficial, the industry must not only capitalize on the benefits of eLearning – but also acknowledge and redress its disadvantages.
So, what are the disadvantages of eLearning?
Well, here are our top 15.
eLearning:
Relies on digital access and know how
Often lacks meaningful feedback
Relies on the self discipline of the learner to be successful
Can be socially isolating
Is difficult to do well
Is overabundant – too many competing providers
Makes it hard to monitor for plagiarism or cheating
Is less suited for teaching practical or soft skills
Lacks accreditation and quality assurance
Does not always guarantee the best teachers
Can be difficult to keep up-dated
Lacks synergy
Is mostly in English
Can be expensive
Is sedentary and increases screen time
Our top 15 disadvantages of eLearning in detail
1. eLearning relies on digital access and know how
Attempts to provide education during the pandemic exposed a serious drawback of eLearning – the digital divide. This is the gap between those with access to devices, connectivity and technical knowledge, and those without.
According to the World Economic Forum (WEF) billions of people around the world remain without the universal human right to internet access. This is particularly the case in poorer, less developed nations. But even in the USA 30 million Americans living in remote, rural communities struggle to access eLearning and other benefits of the digital age.
And the OECD estimates that even in nations with good internet access, levels of computer literacy can be as low as 54%. Plus, this rate increases significantly amongst the over 60s.
The digital divide is a problem for everyone: adults trying to improve their prospects, school and university students, teachers striving to get to grips with ever changing technology, and all education providers.
Whilst this inequality exists, eLearning will not be able to benefit all citizens.
Solutions
The digital divide is an intractable problem to deal with as it relates to larger inequalities in society. But some suggestions to address this disadvantage of eLearning include:
Public-private collaboration and investment in 5G technology
The Alliance for Affordable Internet (A4AI) which is a project led by an international coalition of governments and private enterprises to lower the cost of broadband in specific areas in Africa, Asia and Latin America.
International initiatives to promote digital literacy such as the EU framework for digital competence. This has been used to inform teacher education, curriculum development, student assessment and generally boost computer literacy rates.
Innovative partnerships such as that between LinkedIn Learning and thousands of global libraries to provide free online courses for library cardholders.
2. eLearning lacks meaningful feedback
In person teaching allows teachers to provide effective feedback.
A good teacher can just scan the facial expressions and body language of students in a room to judge how well they are responding to new learning. He or she can then make adjustments, take a step back, engage all the senses of the learners, explain things using different examples or provide personalised feedback in a face to face chat.
And when written assessments are completed, traditional education allows for personalized feedback as the assessor has personal knowledge of the student, their strengths and weaknesses, and what they need to focus on to make progress.
Without meaningful feedback and interaction, not only does online learning suffer, but teachers may become less responsive and reflective in their approach.
This is why online classes are not always effective.
Online education providers are still wrestling with the best way to deal with this disadvantage of eLearning. Nevertheless, moves are being made to address the situation.
Solutions
Some of the moves to redress this con of online classes include
The use of peer feedback systems whereby groups of students in the same cohort of learners collaborate to support each other
Online 'office hours' enabling video chats between students and teachers
Online communities, forums and chat rooms
Live Q&A sessions
3. eLearning relies on the self discipline of the learner
One of the greatest benefits of eLearning is its flexibility which allows learners to fit it into their own schedules.
However, this flexibility can also be a reason why online courses are not efffective.
Without face to face communication or meaningful feedback, learners may experience a lack of pressure, put off engaging with their studies, or abandon them completely.
Students learning at home can be easily distracted without the factors at play in an in person setting that keep them on track and on task.
In fact research by MIT shows that the average completion rates for Massive Open Online Courses can be as little as 3%.
Solutions
Cohort based learning is beginning to address this negative of eLearning by creating online communities of students who start and complete a course according to a set schedule and time frame. This provides a structure and timeline for students to commit to and the support of other students at similar stages in their learning.
Where learning is recorded and the student is free to dip in and out as they choose, many providers send email reminders to keep students on top of their learning
4. eLearning can be socially isolating
This is a major disadvantage of online classes if they take the form of pre-recorded sessions which students access individually at a time of their choosing. Whilst this kind of learning offers great flexibility, students taking part in it can feel disconnected and lack the motivation to complete their studies. We found this to be the case in our research on eLearning during the pandemic.
We're hard wired to seek out human interaction. And learning just works better if it happens when others are present.
All our key learning in early life is achieved by interaction with others. As adults, collaborating with peers exposes us to different ways of looking at things and makes new learning more meaningful and 'sticky'.
Not only that, but our desire to feel valued by others motivates us to engage more with what we are learning and give us the confidence to try new things.
Solutions
The eLearning industry understands this drawback of eLearning well and is beginning to address this in a number of ways including to:
Start recorded learning sessions on scheduled dates so that students are learning with a cohort of peers with whom they can communicate. Usually through forums, chat rooms and community groups (known as cohort learning).
Blend in live sessions using conferencing software such as Zoom. This allows for real time interaction and group sessions in 'break out' rooms.
5. E Learning is difficult to do well
One major con of eLearning is that it's difficult to do well. Not all eLearning courses have been implemented carefully and in a fully integrated way.
Beyond all the technical aspects – kit, production values, graphics, etc – is the fact that many providers are not trained educators and so are not always clear about learning outcomes – what they expect students to know, understand or be able to do as a result of taking their course.
Some go for a 'one size fits all' approach which is rarely a recipe for success. Others lack a community or forum for learners to provide feedback, ask questions and communicate with their peers and instructors because of the difficulties associated with doing this.
Most lack effective methods of assessment, to both gauge learning outcomes and the impact of the e-learning program that has been devised.
Solutions
Educational institutions can make use of an Learning Management System which enables them to enrol users, provide analytics for tracking courses as well as actually create courses.
Individual online education providers can use authoring tools such as Absorb or Elucidat. These are tools that help you create and launch an e-learning course.
Open online course providers such as Udemy or Skillshare allow individuals to offer courses on their platforms.
Take the time to curate your program and always remember; the learning objective and outcomes are key
If you are seeking an eLearning course, do your homework and use sites like Learnopoly which review courses in detail.
6. eLearning is overabundant – too many choices
Whatever you're considering learning online, from machine learning to playing the piano, the chances are, you'll be overwhelmed with choice.
Finding the right course for your specific needs can be a headache when there are so many to choose from. And all of them seem to be making similar claims.
The plethora of courses can be seen as a disadvantage of online education and lead to analysis paralysis!
Solution
Use review platforms like Learnopoly which check out courses in detail providing breakdowns, alternatives, costings and details of refund policies so you can be sure the choice you are making is the right one for your needs.
7. Online learning makes it hard to monitor cheating or plagiarism
Cheating is an age-old problem. But another con of eLearning is that students can cheat on assessments more easily.
Since tests and assessments are not supervised it is difficult to regulate activities such as cheating or plagiarism.
In a traditional setting, students can be closely observed and monitored in the strict exam room setting. Where tests are taken online in an informal environment, usually at home, it is difficult to monitor what's happening and easier to cheat.
Whilst employers admire self-starters who invest in their own education and produce certificates as evidence that they have successfully completed an online course, they are also aware that it is easy to gain such certificates dishonestly.
Solutions
Online proctoring systems that allow you to set security levels for assessments and make use of both automatic and live ID verification
The use of machine learning/AI systems to detect cheating
Live video feed to ensure students/workers are physically present
8. eLearning is less suited to teaching practical/soft skills
eLearning is useful for teaching a very wide range of subjects across most fields. But it tends to be better for teaching facts and theory, rather than the practical, hands-on aspects. For example, those involved in engineering, dentistry, teaching, childcare or hairdressing to name but a few.
Students can learn the theoretical aspects of all these topics online, and gain some benefit from remotely observing someone undertake the practical side. But there's no substitute for being able to practice using your own hands with in person supervision.
eLearning is also not helpful for delivering the soft socio-emotional skills that people need to be able to work effectively with others and in teams. Without face to face interaction with others, learners can acquire theoretical knowledge but are less likely to learn things like communication skills, emotional intelligence, respect and flexibility.
Solutions
Employ blended learning. This is when a student learns aspects of a topic best suited to online learning, flexibly and in a place and at a pace of their choice, but attends in person for the more practical hands-on elements.
Deploy peer to peer group activities and assign expert mentors for students learning remotely. This enables students to have live connections, ask questions, obtain clarification, engage more actively in their learning and receive a more personalized learning experience.
9.Lack of accreditation & quality assurance in online education
To be on a par with traditional learning, eLearning needs to be quality assured and accredited.
But another negative of eLearning is that this is not the case for many eLearning platforms. Most are entirely self regulated and offer little in the way of certification.
Even where certificates are offered, though they show that you are willing to invest in yourself (a great plus for an employer) they usually carry far less weight than a certificate gained from a traditional in person learning institution.
Solutions
Providers can make use of accreditation management systems such as Creatrix
10.eLearning does not guarantee the best teachers
Not everyone who is good at something is good at teaching it.Some eLearning sites (such as MasterClass) specialize in providing courses from unrivalled masters in their fields. Whilst this can be an opportunity to learn from the best, not all elite performers make the best teachers.
And the best teachers are not always confident or skilled in using technology – or have access to the best resources and tools to conduct online classes.
Solution
Make sure you do your homework before committing to an online class. Read reviews such as those on Learnopoloy before committing to purchase
Schools and colleges must invest carefully in teacher training so that staff can conduct online classes efficiently and well
11. eLearning can be difficult to update
This is an important con of online classes where they take the form of recorded sessions. They can very quickly become out of date and obsolete. Whereas in person training and education is easy to keep fresh and can respond to changes as they happen.
In addition, when the teacher or trainer senses an audience is drifting they can diverge from the topic, introduce humor or surprise students in a way that keeps them engaged.
Solutions
Add updates to recorded sessions and flag these clearly where necessary
Introduce live open discussions or Q&A sessions
Offer cohort learning sessions where classes start and complete a course together and have the opportunity to interact and undertake group work and projects
12. eLearning lacks synergy
When eager learners come together with gifted teachers something more than simple learning takes place.
The blend of intelligence, creativity, personalities and goal sharing combine to create a group that is synergistic – that is, a group that is much more than the sum of its parts.
This kind of dynamic is hard to replicate in an online setting.
Solutions
HR professionals must understand the disadvantages of online training schemes and match the needs of learners carefully to the learning form
Providers should offer cohort learning sessions to enable groups of students to come together and collaborate
13. Online learning courses are mostly in English
Out of the world's 7bn people, only 360 million (around 5%) speak English as their first language. This rises to 13% if you include those who speak it as a second language. And yet around 80% of all online learning courses and classes are in English.
This acts as a barrier to eLearning for overseas students, especially those in developing countries.
Solutions
Provide subtitles or voice overs in other languages
Deploy more teachers from other nations

14. eLearning can be expensive
Many eLearning courses represent great value and are often much cheaper (when factoring in travel and accommodation costs) than in person alternatives.
That said, what to some may seem cheap, to others is out of reach. This is a particular drawback of eLearning in the case of low income families or those in less developed countries.
Solutions
A number of accredited platforms like Coursera and edX offer free content. However, in both cases, taking a free course will mean you don't qualify for a certificate. Other platforms offer a free trial to give you a chance to be sure you are making a wise investment before you commit.
And sites like Khan Academy and code.org provide universal free online education in STEm subjects.
15.eLearning is sedentary and increases screen time
For lots of people one of the biggest negative impacts of online classes on students is the difficulty of focusing on the screen for long periods. As well as the temptation to be distracted by other online activities such as social media or shopping channels!
There are also health concerns related to eye strain, poor posture and just sitting still for long durations of time.
Solutions
Keep online lessons short, engaging, and interactive to help students stay focused on the lesson.
Use AI to monitor activity and encourage students to take plenty of breaks from the screen to refresh their mind and their body.
What's the biggest disadvantage of eLearning?
This is a tough one as many of the disadvantages and cons of eLearning are significant in terms of the negative impact they can have on both teaching and learning.
But, in my view, the biggest con of eLearning has to be that it does rely on good access to technology, connectivity and digital know-how. Yet billions of people around the world don't have internet access and even in developed nations the poor, and those living in remote communities still struggle to access the benefits of the digital age.
As learning opportunities created by the internet increase, so do inequities for those without the skills and tools to take part in the digital world of education. And what makes this even more tragic is that eLearning has the potential to break down the geographical and economic barriers that have so far denied equal education to all.
Initiatives that have taken place to reduce the digital divide include:
Digital literacy programs.
The Alliance for Affordable Internet (A4AI) which is a project led by an international coalition of governments and private enterprises to lower the cost of broadband in specific areas in Africa, Asia and Latin America.
Starlink, promoted by Elon Musk, to launch satellites into space to provide high-speed Internet and global coverage at affordable prices.
Conclusion
eLearning has many benefits and huge potential. It can break down the financial and geographical barriers that have stood in the way of equal education for all. It can open learning pathways for individuals and communities by providing more opportunities to more people for a lower cost.
That said, eLearning does have some serious shortcomings and disadvantages. With correct planning and execution many of these can be readily solved.
And with the huge increase in demand and competition in the edtech industry, providers are quite simply having to be agile, adapt more quickly and provide a true learning experience for an expanding global audience.
Related article: Latest eLearning statistics, Teacher quotes, Education quotes
Frequently asked questions
What is the biggest disadvantage of eLearning?
One of the biggest drawbacks of eLearning is that it relies on digital access and know-how but billions of people still have no access to reliable connectivity, suitable devices or adequate digital literacy. This is known as the digital divide.
Why are online classes not always effective?
The main reasons are an over reliance on the motivation and self discipline of the learner combined with a lack of meaningful assessment, feedback and peer interaction.
What do students say is the biggest negative impact of eLearning
Students often complain that they feel socially isolated and find it difficult to focus on a screen for long periods of time.
/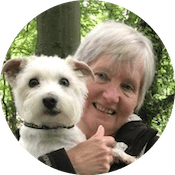 Liz Hurley has 30+ years of high school teaching experience and is one of our senior writers here at Learnopoly.