eLearning has many benefits and holds great promise for the future of training and education.
As Elliot Masie (who coined the term) says:
People think of the 'E' in eLearning as 'electronic'. And certainly it's electronic. But here's a few more E's – Everywhere learning, Everyday learning, Engaging learning, Evolving learning ..
And in so saying, he conjures up just a few of the advantages of eLearning.
But what are the other positives of eLearning that set it apart from other learning methods?
Well, here are our top 15 eLearning benefits.
eLearning is:
Effective at producing good outcomes
Everywhere Learning – not limited by place or time
Fairer – it extends learning to more people
Supports individual learning styles and needs
Self paced
Cost Effective
Time Efficient
Easily adaptable, yet consistent
Always developing
Able to leverage analytics
Environmentally sound
Building resilience into the education system
Providing continued education for vulnerable groups
Promotes collaboration
A possible solution to teacher shortages
Our top 15 benefits of eLearning in detail
1. eLearning is effective at achieving good outcomes
A key benefit of eLearning is that, done well, it works.
Online learning can be more effective than traditional learning in a number of ways:
Research shows that on average, students retain between 25-60% more through online learning than they do in traditional classroom settings.
Other studies show that, because it is self paced, eLearning leads to increased student satisfaction and reduced stress. This results in improved learning outcomes, and
Today's learners want bite sized information fast and on demand. And research suggests that this kind of microlearning makes learning 17 percent more effective
2. eLearning has no place or time limits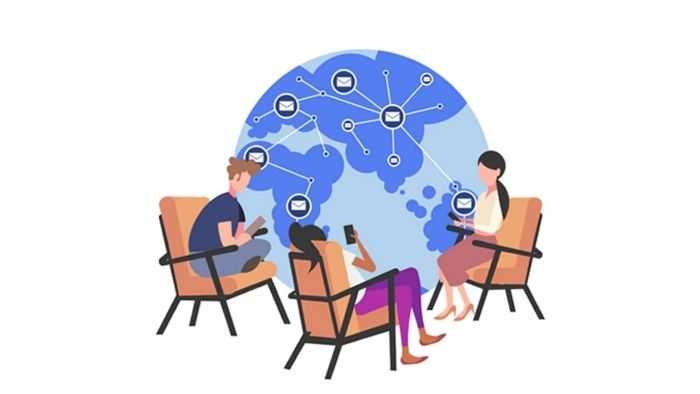 A definite pro of e-Learning is that it lets learners choose where and when they learn. 
Of course, you need access to a digital device and connectivity. But with this, learning can take place literally everywhere and at any time.
And that matters.
Because in today's world, learners want information fast, at their point of need.
A recent report into consumer behavior, TwentyEighty, revealed that
66% of people use their phone in their I-want-to-know moments, and
91% look up information on their phones while in the middle of a task
So eLearning meets the needs of generations that have come to expect answers on demand and just in time.
It also enables learners to learn on the job, which according to the Centre for Modern Workplace Learning is something that 93% of employees would rather do. And for those wanting to learn in their freetime, evening or weekends, it makes that possible too. 
3. e learning is fairer – it extends learning to more people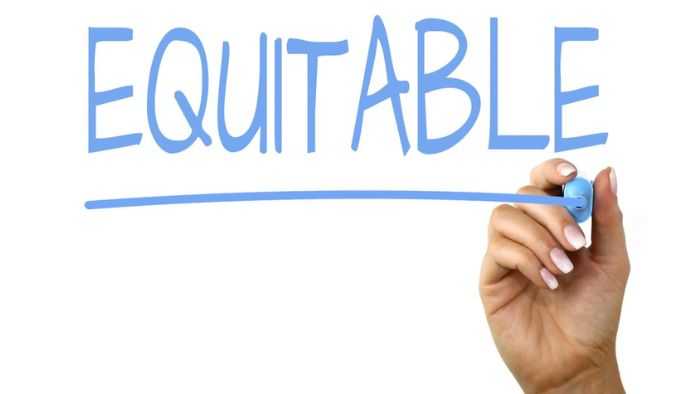 Being available everywhere means another advantage of e-Learning is it brings education to remote communities and individuals who can't afford to pursue traditional university routes.
Anyone with access to the internet can gain education, knowledge, skills and qualifications regardless of geography.
Perhaps the best example of this democratization of education is the provision of Massive Open Online Courses (MOOCs) in the early 2000s. These are free courses that allow for unlimited participation by anyone worldwide.
There are over 16,000 MOOCs and they have crossed 180 million learners worldwide.
Companies such as Coursera and Edx have now partnered with academic institutions to provide MOOCs with fee-based completion certificates, but participation in many of these MOOCs is still free.
4. eLearning supports individual learning styles and needs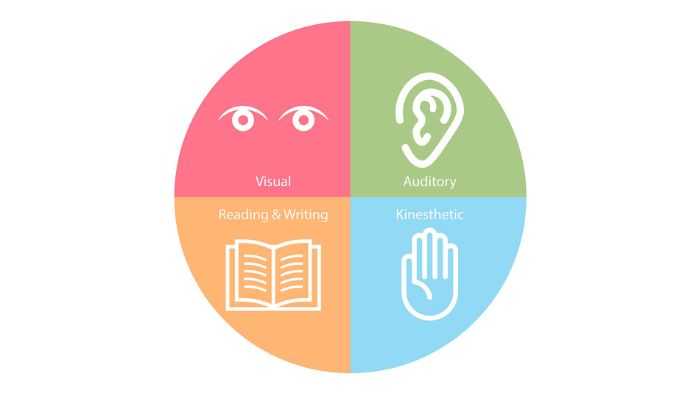 The theory of learning styles is that different people learn better when information is presented to them in their preferred style.
The four styles are:
Visual – learners who learn more effectively when information is produced graphically.
Auditory – learners who prefer listening to information.
Reading & Writing – those who focus better on the written word
Kinesthetic – learners who like to be hands on or engage all their senses
One positive of eLearning is that it immerses learners in a multimedia environment, incorporating information in all these forms. Sometimes together.
Difficult concepts can be explained verbally, with subtitles added, and supported by animations, charts and pictures. This kind of sensory learning can transform what would otherwise be an uninspiring experience.
And new developments in eLearning are likely to make this benefit even more prominent. Adaptive learning is a method that uses algorithms and AI to personalize learning activities and content to match individual needs. Making eLearning more personal and differentiated than ever before.
5. eLearning is self-paced
eLearning allows you to control the pace of your learning.
You don't have to wait for fellow students to catch on but can accelerate ahead when you feel confident with a concept.
And if you're struggling with an idea, you don't need to feel embarrassed as you might in a traditional classroom setting. You can access content an unlimited number of times so can review topics until you feel comfortable with them. This is a great pro of eLearning for revision or when you feel the need to focus more closely on certain aspects of a course.
Research suggests that people learning at their own pace do better than those studying the same course materials in more traditional settings. The theory being that you are not held back by teachers or trainers having to teach to the middle.
6. Online learning is cost-effective
Another significant perk of eLearning is that It's cheaper to deliver than in person training. 
The costs of paying for physical space, an instructor, hotel and travel costs, etc soon add up. Especially if you need to train lots of employees in different locations.
IBM claimed it saved around $200 million by switching to eLearning. Plus, it estimated that every dollar invested in e-learning resulted in $30 in productivity since employees don't need to take time out to travel to attend training. They can learn on the job and apply new learning more quickly.
And the fact that there's no restriction over numbers (as there would be in a bricks and mortar location) means you can roll out eLearning to as many employees as you need with a one-time investment.
And it's not just the business world that benefits from this cost efficiency.
Over the last decade, the cost of undergraduate education has risen by over 42% at public institutions, whilst funding has shrunk. As governments struggle to foot the bill, eLearning enables universities and colleges to educate more students more cheaply.
The University of North Carolina in Charlotte calculated that in a single year it saved $5m and increased student numbers thanks to eLearning. The savings were made just by cutting down on investment in physical premises and the savings in lecturers' teaching time. 
And students benefit too by reducing their travel costs, spending on paper resources and even in terms of child care if relevant.
7. e learning is time-efficient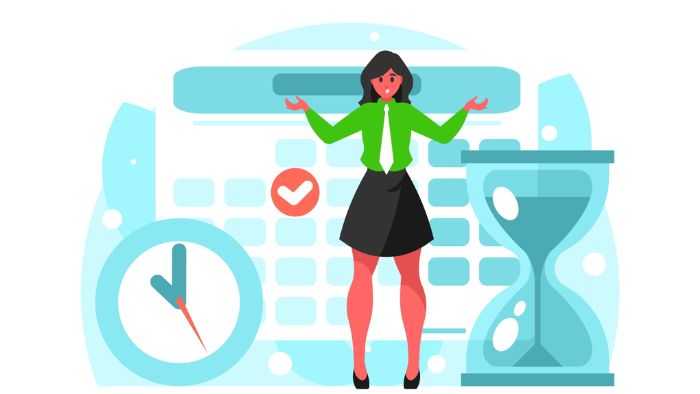 It's estimated that eLearning can reduce learning time by between 25 and 60% compared to physical in-person learning.
This is because learners can fit learning around their own schedules and are not slowed down by the needs of other learners. They can focus on specific areas, skim topics they are confident with and potentially use the time usually spent travelling on extra learning.
And since e learning materials are always available, employees can quickly address individual difficulties by revisiting content rather than needing to complete an entire module or course again.
The result is a highly time efficient learning solution for students, teachers and businesses.
8. eLearning provides both Consistency and Adaptability
eLearning can be used in business to boost the knowledge and skills of employees at scale and in a consistent way.  
This is vital in the case of compliance training. Compliance training covers ever changing legislation relating to a role or an industry which must be delivered in a consistent way across a broad audience to minimize the risk of non-compliance and reputational damage.
And when legislation changes, which it does, courses can be quickly and efficiently adapted.
So eLearning lends itself readily both to routine and rapidly changing processes, as well as situations where training must be legally compliant and delivered in a standardized way.
9. eLearning is always changing
Making changes to traditional education is often compared to trying to turn around an oil tanker. It's slooooow.
Not so eLearning.
Institutions have long been integrating digital learning technologies into their teaching and training programs. But when businesses and schools were forced to operate remotely in 2020, the opportunities for development and investment in the eLearning market began to look more revolutionary than evolutionary.
Technologies such as Augmented/Virtual Reality are just two of the key trends that will drive the sector forward, immersing users in learning that is even more effective and enjoyable.
10. eLearning fully utilizes analytics
Many institutions make use of online platforms to provide educational support, assessment and tracking opportunities known as Learning Management Systems (LMS).
These systems help you keep track of how effective your teaching programs are (or aren't) and create better solutions for your learners on the back of reliable metrics.
You can see where and why your learners are stumbling and save money and time when designing new experiences. Enabling you to magnify the positives of e learning.
11. E-Learning is environmentally friendly
eLearning is not carbon neutral. Students will be consuming electricity and many will print out course resources. But eLearning can help us deal with the challenges of global climate change.
With eLearning there is no need for travel – either by students or teachers – and less need for paper.
Students traditionally spend over $1k a year on textbooks. With eLearning they can freely access learning resources online. And, even better, tutors can update resources an infinite amount of times at far less cost than reissuing an entire textbook.
In fact, a study by the Open University, the UK's largest distance learning university, found that distance learning consumed 87% less energy consumption and produced 85% fewer CO2 emissions per student than traditional university courses.
12. Online learning builds resilience into the education system
According to the World Economic Forum, the events of 2020 shut schools all over the world and removed 1.2 billion children from the classroom.
eLearning was used to bridge the gap as education took place remotely and on digital platforms.
The pandemic was an unparalleled crisis. But schools and colleges having to close due to other unforeseen events is not.
The New York Times looked into the frequency of snow days and noted an upward trend in some parts of the country, particularly New York. And as we have seen, extreme weather events are more likely to occur now than ever.
eLearning enables education to continue and builds resilience into the education system in times of crisis.
13. eLearning provides continuous education for vulnerable groups
One surprising outcome from the events of 2020 was that children who were shy, socially awkward or had experienced prejudice, found that online learning offered an escape for them.
Students who feared failure felt more able to take part, explore and even fail as part of their learning process than they would in the traditional classroom.
And students who were experiencing racism, bullying or other forms of prejudice thrived.
Of course, these issues need to be addressed and resolved by institutions. And not all students responded favourably to eLearning during 2020.
But the fact remains, that because eLearning, students who find themselves unable to physically attend school can continue to progress along the learning path in a positive way.
14. Online learning promotes collaboration
How far this is true of eLearning depends on the opportunities made available through the course program.
But done well, it can promote collaboration through the provision of:
Discussion boards
Peer grading systems
Social Media groupings
Shared tasks
Forums
Direct messaging
Scheduled conferencing
And because of the online component, this collaboration is not just local, but global.
The latest iteration of eLearning, cohort based learning, centres around a collaborative learning style so there is a genuine sense of community and hands-on, feedback based learning at the core.
It is typically:
Time bound – starting and finishing on specified dates so a relatively small, fixed cohort of students progress through them together
Employs live teaching in real time to allow for two way exchange between participants and tutor
Fluid, rather than static like recorded videos
And it changes the role of the teacher from instructor to facilitator
15. Online learning can relieve teacher shortages
Teacher shortages are an issue in the USA and in many parts of the world.
USA today reports many schools having to close temporarily due to teachers leaving the profession, a shortage of substitute teachers and a drop in those applying to enter the profession. And the Learning Policy Institute has stated that the difficulties of staffing schools with a stable teaching workforce is one of the most pressing issues facing policymakers.
e learning is not the whole solution to this problem. It can't address issues of compensation and working conditions.
But it can be part of the answer to resource creation, professional collaboration, assessment systems and shared decision making.
And whilst the more challenging aspects of teacher recruitment and retention may take time to solve, online learning enables a single qualified and experienced teacher to reach far more students than would be possible in a physical classroom.
What's the biggest benefit of eLearning?
This is a difficult one. In answering it, I asked myself another question. Which benefit, if I removed it, would mean the other benefits would not exist?
And the answer, for me, became simple.
When Elliot Maisie enumerated everything else that the 'e' in eLearning might refer to, first in the list was Everywhere Learning.
This separation of learning and geography is what defines eLearning and makes everything else possible.
As Maisie went on to say:
"We need to bring learning to people instead of people to learning." 
A brief history of e-Learning
In the 1960s workers could be provided with training on terminals connected to a mainframe instead of through manuals or face to face instruction.
By the 1970s businesses and higher education began to use video based technology for training and instruction.
The 1980s saw educational institutions developing online platforms that provided educational support, assessment and tracking known as Learning Management Systems (LMS)
During the 1990s personal computers became more affordable, the internet became recognised and used as a global network and the term eLearning was used for the first time as a way of describing learning that took place online.
Since then, education, business and individuals have come to leverage eLearning advantages in a huge variety of ways.
How eLearning has evolved
As eLearning has evolved, it has taken different forms. Often in response to problems caused by earlier types of online learning.
| | |
| --- | --- |
| Type of eLearning | Description |
| Fully pre-recorded online learning | Lessons are pre recorded and different individuals can access them at different times separately from one another.  |
| Blended learning | Teaching is a mix of scheduled face-to-face sessions in physical location AND pre recorded online activities that participants engage with in their own time |
| Hybrid learning | Teaching happens in real time. Students can choose whether to attend in person OR virtually.  |
| Cohort based learning | A cohort of students take an online course that begins and ends on fixed dates. Teaching is usually live and students support each other through project work, online forums, etc. |
Conclusion
eLearning has the potential to break down the financial and geographical barriers that have stood in the way of equal education for all.
It can open learning pathways for individuals and communities by providing more opportunities to more people for a lower cost.
Online learning has been evolving for some time, but the events of 2020 have woken everyone up not just to its potential, but to its key role in maintaining the exchange of knowledge across borders, businesses and every layer of society.
Related articles:
Benefits of eLearning – Frequently Asked Questions
Who coined the term eLearning?
The term eLearning was coined by Elliot Masie
Can eLearning reduce learning time?
Research suggests eLearning can reduce learning time by between 25-60% because it is self paced
Is eLearning more energy efficient?
One study estimated that distance learning consumes 87% less energy and produce 85% less Co2 emissions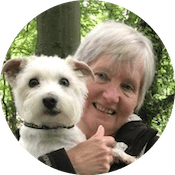 Liz Hurley has 30+ years of high school teaching experience and is one of our senior writers here at Learnopoly.