The pandemic propelled global education systems onto digital platforms and saw millions of individuals take to eLearning to master everything from coding to crafting.
The result?
The global market for eLearning (worth around US$250.8 Billion in 2020) is now projected to reach a revised size of US$457.8 Billion by 2026.
eLearning is big business.
But what exactly is eLearning? What are its benefits and drawbacks? And how does it differ from other forms of learning? These are just some of the questions we answer here, along with the following:
What is eLearning?
What is the value of eLearning?
Definitions of eLearning
How is eLearning used in education and business?
Benefits and drawbacks of eLearning
How to deliver eLearning
eLearning vs Blended and Hybrid Learning
What is the future for eLearning?
So, let's get started.
What is eLearning in a nutshell?
Put simply, eLearning is learning conducted with the help of electronic devices, typically on the internet. People often refer to it as online learning.
The eLearning industry has seen huge growth over the last decade. And the events of 2020 have increased its usage exponentially. The marriage between the internet and education has made eLearning more central to all our lives.
Academics argue about what exactly counts as eLearning. They even disagree about whether it should be labelled eLearning, e learning, E learning, e learning, etc (we use all forms in this article).
We'll take a closer look at different definitions below. But first it might help to clarify things if we consider some of the stated benefits of e-learning…
What is the value of e learning?
The value of e learning is that, done well, it can have advantages over traditional methods of learning.
These advantages include that it:
Gives the learner control over their learning in terms of place, pace and/or time.
Allows thousands, of learners to be educated anywhere in the world
Provides access to experts in distant locations
Democratizes learning by opening it up to hard to reach communities
Is cost effective
Can be motivating through the use of gamification and by providing analytics to measure progress
Most of these benefits suggest that e-learning takes place online and often at a distance.
So with that in mind, let's take a look at different definitions for e-learning.
What is the definition of e-learning?
The term eLearning was first used in a professional context in 1999 by researcher and analyst Elliot Maisie. Though the 'e' stands for electronic, he used it as a way of describing learning that took place online.
However, some academics put more emphasis on the electronic, rather than the online aspect of e-learning.
Definitions emphasizing electronic
Sarah Guri-Rosenblit (2005) describes eLearnning as the use of electronic media for various learning purposes ranging from conventional classroom add-on functions to online substitution for face-to-face meetings and Albert Sangra (2012) as the delivery of a learning, training or education program by electronic means.
Guri-Rosenblit drew up her definition to make a distinction between e-learning and distance learning. But it's so broad it suggests a teacher in a traditional classroom using PowerPoint on an electronic whiteboard could be seen as engaging in e-learning.
I've taught that way and wouldn't describe what I was delivering as elearning. But I do agree that e-learning is not necessarily distance learning.
Other academics emphasize the online dimension of e learning in their characterizations of it.
Definitions emphasizing Online
The International Journal of Instructional Technology and Distance Learning defines it as the use of information and communication technologies to enable access to online teaching and learning resources. And by Jorge Ruiz et al as the deployment of Internet technologies for enhancing performance and knowledge.
So for these academics eLearning is synonymous with online learning.
Turning to internet resources, Learnupon defines e-learning as the delivery of learning and training through digital resources … that are connected to the internet. This makes it easy for users to learn anytime, anywhere, with few, if any, restrictions.
The aspect of this definition that's key (in my view) is it specifically states that eLearning can take place anytime or anywhere. So though eLearning might involve distance learning, it doesn't have to. Employees and students might be 'in the building' but undertaking training or education at a time to suit them because of the flexibility that internet connectivity offers.
Uses of e-learning
To further understand what e-learning is, we're going to take a quick look at its evolutionary journey and then how it's used.
A History of e-learning
During the 1960s it became possible to provide workers with training on terminals connected to a mainframe instead of (or as well as) through manuals or face to face instruction.
In the 1970s businesses and higher ed began to use video based technology for training and instruction.
The 1980s saw educational institutions developing online platforms that provided educational support, assessment and tracking known as Learning Management Systems (LMS)
During the 1990s personal computers became more affordable, the internet became recognised and used as a global network and the term e learning was used for the first time as a way of describing learning that took place online.
Since then, education, business and individuals have come to use eLearning in a huge variety of ways.
How is e learning used in Education?
Colleges and universities have been in the vanguard of integrating digital learning technologies. In particular, they led the way in developing online platforms to provide support, assessment and tracking opportunities known as Learning Management Systems (LMS).
Another notable development was the provision of Massive Open Online Courses (MOOCs), free courses available to anyone anywhere with connectivity and a digital device.
Eventually companies such as Coursera and Edx partnered with academic institutions to prepare and offer MOOCs. While many are still free, it is now a business model that offers fee-based completion certificates and paid-for degrees (though still at a fraction of the price you would pay for in-person attendance).
Obviously, during the pandemic learning took place almost exclusively online using both recorded content and live sessions over platforms such as Zoom or Teams.
Since then almost 90% of US higher education institutions have stated their intention to continue to make use of e-learning – albeit in combination with in person teaching (known as blended learning). This is to protect students, provide flexibility, and accessibility, respond to future shocks and to enhance learning and engagement with course content.
How is e learning used in schools?
Schools have also long been adopting electronic and online technologies.
These include:
Self directed learning tools
Games and activities to help reading comprehension and writing skills
Language and Music apps
Platforms teaching maths and sciences such as Khan Academy or Brilliant.org
Other platforms offering an entire curriculum of subjects, some even created by users themselves such as LabXchange
And, of course, YouTube
Collaboration platforms
Tools allowing teachers to create digital learning content
Tools for creating quizzes and games to support learning such as Quizlet.
By 2019, global edtech investments had already reached US$18.66 billion. Since then, the unplanned but rapid growth of online learning that we saw in 2020 has accelerated its integration across the K-12 sector.
Many parents support this move. A survey held in the US in March 2021 into Parents' Opinions on E-Learning During the Pandemic found that whilst only 16% of parents had prior experience of their children learning remotely online, 61% were satisfied or very satisfied with it and 55% would welcome its continuation in some form.
What is e-learning used for in business?
Businesses use e-learning to boost the knowledge, skills and productivity of employees in a cost effective way at scale. The sort of application it is appropriate for include:
Routine processes such as employee onboarding
Rapidly changing processes such as product training as it can be altered and delivered quickly at scale
Compliance training which must be delivered in a timely manner across a broad audience
Professional development and performance management – particularly through the use of an LMS
Individual e-learning
Whether you want to develop or change your career, or simply take up a new hobby, there will be a platform out there offering just what you need.
The problem is not finding an elearning provider, it's choosing between them!
Popular platforms that offer e-learning opportunities include those which:
Benefits of e-learning
e-learning, done well, has lots of benefits. Namely:
Flexibility. e-learning gives learners the luxury of choosing when and where they learn.
Speed. Because students can learn at their own pace they can skip or accelerate through some topics
Retention. Research shows that on average, students retain between 25-60% more through online learning than they do in traditional classroom settings.
Differentiation. Algorithms can personalize content for an individual. For example, if a student keeps repeating an aspect of the course, content can be adjusted to provide more information or suggest alternative content.
Accessibility. Anyone with a digital device and connectivity can access expertise, education, knowledge, skills and qualifications regardless of geography.
Cost and time effective. There's no restriction over numbers learning and important training can be delivered in a timely fashion without the need for expensive printed materials or on-site instructors.
Scale. E-learning enables the education and training of limitless numbers of people
Control. Learners have control over the pace of their learning and the aspects of a course that they need to focus more closely on.
Collaboration: If forums or social media groups are used as part of a program it provides opportunities for relations and collaboration between learners.
Greener. E-learning enables organisations to reduce their environmental impact as learners don't need to travel and it's not paper based
Disadvantages of e-learning
For all its benefits, e-learning can have drawbacks.
Attempts to provide continuous education during the pandemic exposed the digital divide between those with access to devices and connectivity, and those without.
Institutions may not be able to afford the relevant tools and platforms
Learning is a social activity. E-learning can lead to feelings of isolation if there are no opportunities to connect with other learners
It relies on the motivation and time management skills of the learner
Since tests and assessments are not supervised it is difficult to regulate activities such as cheating or plagiarism
E-learning methods are not equally suited to every discipline, such as science or engineering where hands on practicals are important
If there is no facility to ask questions or seek clarification learning may suffer
How to deliver e-learning
e-learning has enormous potential when implemented carefully and in a fully integrated way.
First, it is important to start with learning outcomes. Be clear about what you expect students to know, understand or be able to do as a result of taking your course.
One size rarely fits all. Be up front about who your course is suitable for.
Provide a clear structure that enables students to identify areas they may need, or want, to focus more clearly on.
Offer a range of support resources that provide step by step guidance for using the tools you've included in your program.
To overcome feelings of isolation and encourage a learning community you could start an online forum for learners to provide feedback, ask questions and communicate with their peers and instructors.
Use gamification techniques to make online learning fun and engaging with online quizzes, run streaks, points, levels etc.
Lastly, develop effective methods of assessment, to both gauge learning outcomes and the impact of the e-learning program you devise.
Having considered these steps, there are a number of eLearning methods and platforms you can use to deliver your course:
LMS. An LMS provides the features to enrol users, provide analytics for tracking courses as well as actually create courses.
Authoring tools. These are tools that help you create and launch an e-learning course such as Absorb or Elucidat.
Open online course providers such as Udemy or Skillshare allow you to offer courses on their platforms.
Take the time to curate your program and always remember; the learning objective and outcome is key.
e-learning vs Blended and Hybrid Learning
E-learning is different from blended learning.
Blended learning is a blend of traditional face-to-face teaching and online learning. Blended learning must contain that element of in person learning in a brick and mortar location, whereas e-learning can be entirely online.
Hybrid learning is another term that people use – often when they mean blended learning. But hybrid learning and blended learning are subtly different from each other.
With blended learning, students are required to be physically present at face to face sessions. The online elements are meant to complement the in-person teaching. With hybrid learning, students can choose to experience live teaching sessions either online or in person. The online materials can complement or replace in person sessions, giving a more flexible experience.
What is e-learning going to look like in the future?
The pandemic accelerated an existing trend towards the use of digital technology to enhance learning.
Governments, private industry and educational institutions are scrambling to ensure that methods of teaching, learning and assessment that were effective during the pandemic (including e-learning) are preserved and improved for the future.
The global market for e-learning is now projected to reach a revised size of US$457.8 Billion by 2026.
The pandemic provided a catalyst for change and propelled more educational institutions, corporations, and online learners worldwide into recognizing the importance of electronic and communications technology to education.
The result can only be that major software companies will be competing to provide ever more innovative and advanced e-learning solutions.
Whatever e-learning is now, it might be unrecognizable in the years to come!
Related articles:
Benefits of eLearning -Frequently Asked Questions
When was the term eLearning first used?
The term was first used in 1999 to describe a learning that takes place online.
What is e learning?
The delivery of learning and training through digital resources that are connected to the internet allowing users to learn anytime or anywhere.
What is the difference between ELearning and Blended Learning?
ELearning is regarded as learning that takes place online. Blended learning must also include an in person element.
What is the difference between Hybrid Learning and e learning?
Hybrid learning refers to the use of multiple learning types which may all be online, or all be in person. E learning always involves electronic devices connected to the internet.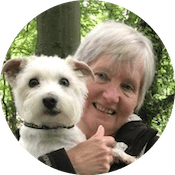 Liz Hurley has 30+ years of high school teaching experience and is one of our senior writers here at Learnopoly.