R. L. Stine is an American novelist and short story writer best known for his teenage horror series, Goosebumps.
Having written 300+ stories, Stine has proved himself a valuable source of knowledge when it comes to young adult fiction!
But just how good is the R. L. Stine MasterClass — and is it really helpful for aspiring writers?
These are the points I'll address in this R. L. Stine MasterClass review.
But, first, here's a quick overview:
.
Quick summary
You'll learn:
Where to source ideas for children's fiction
How to develop ideas into plot outlines
Stine's theory of "surprise endings"
Methods for keeping your books fresh
How to write for different age levels
Tips for scaring your readers
How to write at a professional level
Pros
Learn from a renowned author
Great Workbook and class projects
Strong and consistent examples
Excellent attention to reading age levels
Cons
Does contain spoilers
Subjective point of view
Sometimes quite fast-paced
Length of course: 3 hours, 53 minutes — split into 28 lessons
Best for: those aspiring to write children's/teen fiction — especially in the thriller/horror genre.
Overall: A thorough course exploring children's and YA fiction-writing, with attention to how to write for your audience. R. L. Stine's MasterClass is full of helpful tips when it comes to writing horror stories in particular. Given all the other writing course that come with MasterClass, it's a great investment.
Here's what this R. L. Stine MasterClass will cover:
About R. L. Stine and MasterClass
A sneak peek at what's inside
Pros and cons
Who it's for
How much it costs
Is there anything better?
What others thought of the course
How unique the content is
Final verdict: is it worth it?
Let's get started:
About R. L. Stine
If you're here, you probably have some idea of who Stine is and what he's known for. So, I'll spare you the biography and sum up some key career points:
Starting out in humor writing, Stine launched his trademark style in 1986 with the horror novel, Blind Date
Best known for his series, Fear Street and Goosebumps, R. L. Stine's books have sold over 400 million copies to date
As the #1 best-selling author in USA Today through the 90s, Stine earned his place in the Guinness Book of World Records as the best-selling children's book series author of all time
About Masterclass
MasterClass was founded in 2015 and has slowly risen to the top of online learning sources (they have 100+ courses to date).
Their unique selling point is their celebrity-level teaching, so you can be assured that you're learning from the best.
Classes include cooking with Gordon Ramsay, the science of better sleep with Matthew Walker, and dog training with Brandon McMillan.
However, having taken many courses myself, I can safely say that MasterClass isn't for everyone.
So, in this review, I'll weigh up the pros and cons of R. L. Stine's MasterClass to help you decide whether it's for you.
An inside look into R. L. Stine's MasterClass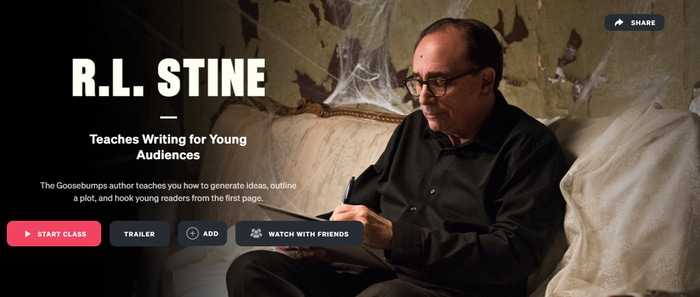 R. L. Stine's MasterClass is 3 hours, 53 minutes long, and is split into 28 video lessons.
The course also includes a 63-page Workbook, character cheat sheets, and original drafts.
To give you a better idea of what you'll take away from this course, here's my chapter breakdown:
Lessons 1-2: Introduction & The Idea Store
"People are natural storytellers. Everyone wants to know what happens next"
R. L. Stine begins his MasterClass with a contentious statement: writing is not that hard. Unlike other writers I'd heard from, Stine doesn't believe writing has to come from the heart — or that children's books should have a moral lesson to them.
So, diving straight into the question he's asked the most — "How do you get your ideas?" — Stine teaches you how to:
Stay alert for ideas (and go about getting them)
Understand "the idea store" and its 3 departments
Ask the right questions to arrive at ideas
Tap into both your memories and imagination
All in all, this section is a snapshot of the exact methods Stine uses to get ideas. As he admits, he can't teach you how to get them, but he can share some actionable techniques you can use to prompt your creativity.
Lessons 3-4: Other Rich Sources of Ideas & Getting from Idea to Plot Outline
"I never think of ideas. I only think of titles"
Further to the idea store, Stine shares some practical resources for getting story ideas. As he sees it, almost anything can be an effective starting point, including media, locations, and even titles.
With this in mind, you'll learn:
Concrete sources for getting ideas
How to grow ideas into stories
Tips for developing ideas into outlines
What a good outline consists of
If you benefit most from tactile and detailed teachings, this lesson will probably be a standout. Stine shares exact details on how many pages he writes per day, what a good outline should include, and how long it takes him to complete it.
While this is just one person's method, I find such specifics helpful in making the lesson plan seem more actionable and real. While some writers are vague about how they work, Stine tells you exactly what's in his outlines and how he works to refine them.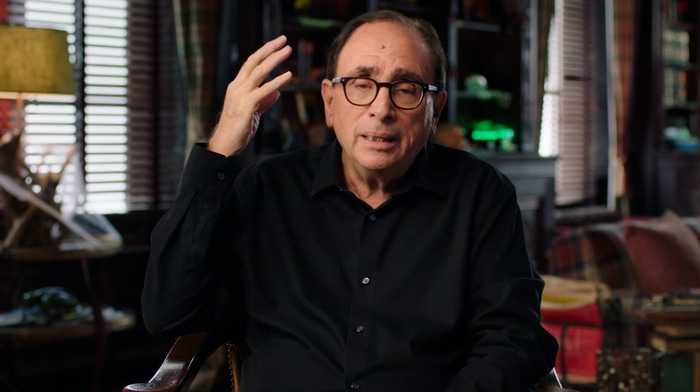 So, by the end of this chapter, you'll gain insight into the techniques Stine uses to polish his outlines, how to use outlines to track plot, and the rules you should follow to ensure your book is a page-turner.
This takes you on to another crucial aspect of outlining:
Lessons 5-6: Outlining: Surprise Endings and Cliffhangers & Plot Twists and Tricks
"I always try to get the ending first, if I can"
In this chapter, Stine teaches you how he likes to approach endings. He also draws attention to another key aspect of writing: how to stop your reader from guessing the ending.
So, with attention to the endings Stine likes to use, he teaches you:
What certain age ranges expect from an ending
How to write a "surprise ending"
What cliffhangers do for your story
The framework he uses for his novels
My key takeaway from this chapter was Stine's goal as a writer: "to get kids reading." With attention to the strategies he uses to create cliffhangers, plot twists, and surprise endings, he shows you how to leave the reader in suspense after every chapter.
Lesson 7: Outline Case Study
"Outlining allows you to have fun because you've done the hard part"
Comparing 2 PDF resources (available on the MasterClass page), Stine guides you through the changes made between his 1st draft for I Am Slappy's Evil Twin and the revised version.
With the 1st version firmly rejected, Stine picks apart each outline side by side to give you a better idea of how outlines work.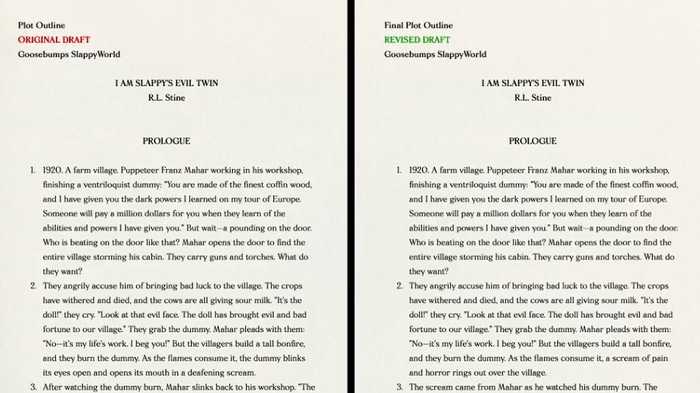 For me, this lesson rounds up the "outlining" section nicely by giving you a visual example of what an outline should include. As well as this, Stine also points out the difference between the two, and how he acted on feedback to get to the final draft.
Having rounded off this topic, Stine turns his attention to the most important consideration for your writing: your readers.
Lesson 8: Kids Are the Best Audience
"If adults can read something just for fun, kids can also have that right"
Expanding on his earlier point about moral lessons, Stine rejects the idea that children's literature must educate kids in some way. Instead, he says, it can just entertain. So, in this chapter, Stine teaches you the most important part of kids' books: making them fun.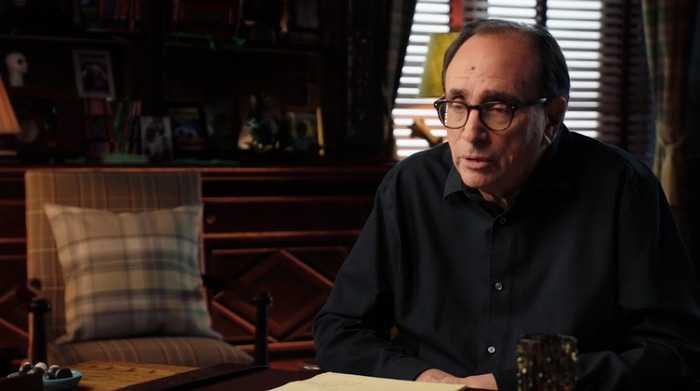 With attention to the 2 groups he writes for (middle grade students and young adults), Stine teaches you how to:
Know what age you want to write for
Understand your target audience
Write relatable characters
Know your readers' world
Tune yourself in to groups' cultures
As he puts it, knowing your audience is a big part of being a writer. So, with this in mind, he shares some tidbits that can help your writing relate to them more.
What I also enjoyed about this section was Stine's frankness in admitting to mistakes he'd made in the past, and how you, as a writer, can avoid making the same errors.
He also shares his unique point of view when it comes to audience preferences. As he sees it, his readers are the best in the world and he can't understand why anyone would want to write for adults!
Moving into more detail, he takes you on to:
Lesson 9: Writing for Different Age Levels
"I work hard to make my books appropriate"
In this chapter, Stine hones in on the 2 groups he writes for: middle grade kids and young adults. While sharing the age range for these groups, he also teaches you what they expect from books (and how they differ).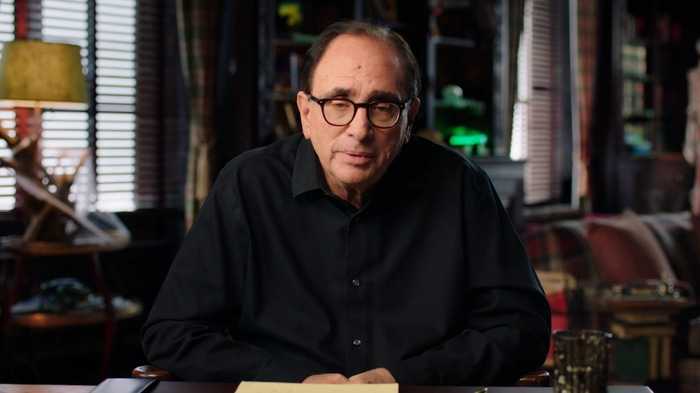 So, in this chapter, you'll learn:
Stine's philosophy on middle grade vs. YA fiction
How to set boundaries for your writing
Stine's #1 rule for writing middle grade horror
How to approach violence in children's books
In this section, Stine grapples with the idea of horror writing for children. How do you avoid taking the scares too far? And how do age groups differ when it comes to reading style?
By the end of this lesson, you'll have a better idea of how to write for different age groups, how children relate to horror fiction, and how to choose the best writing style for your readers.
He even takes you on to a prime example of middle grade vs. YA fiction:
Lesson 10: Case Study: Comparing Young Adult and Middle Grade Fiction
With reference to the tips he's already shared, Stine reads a passage from his YA book, A Midsummer Night's Scream (later comparing it to the middle-grade Here Comes the Shaggedy).
Taking you through a close reading of the 1st chapter, Stine teaches you the differences in vocabulary between middle grade and YA fiction, the types of characters he builds, and how he creates realism.
Through this case study, you'll learn:
How to raise the stakes in YA fiction
Tips for writing middle grade monsters
Key differences between middle grade vs. YA fiction
How to write for your readers through sentence structure and POV
Introducing you here to point of view, Stine uses this case study as a segue into:
Lesson 11: The Key to Scary Writing: POV
In this lesson, Stine turns his focus to point of view. As he states, this is something you have to decide on, and there's a secret to making it scary. Almost all his books share the same POV, and, with reference to his story, "The Ghostly Stare," he shows you why.
In fact, his preferred POV comes with both pros and cons, and you should be aware of both before committing to it. So, in this chapter, Stine teaches you the ups and downs of different POVs, and how you can maintain balance in your writing.
Although he clearly favors one POV, Stine also shares some great examples of other writers who use POV differently. I think this was a good way to balance the lesson and keep it from being too biased.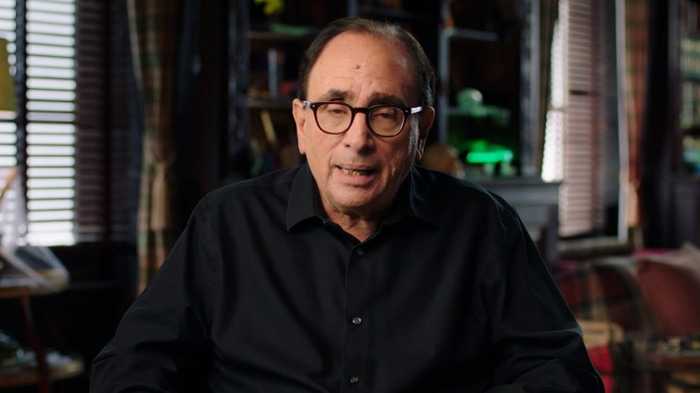 Overall, this lesson offered some great insights on how you can use POV to heighten suspense. Stine even gives you some parting exercises you can try out for yourself, including the technique of "switching."
As well as POV, Stine takes you on to consider other methods for heightening scares:
Lessons 12-13: Hook Readers Right Away & How to Scare Your Readers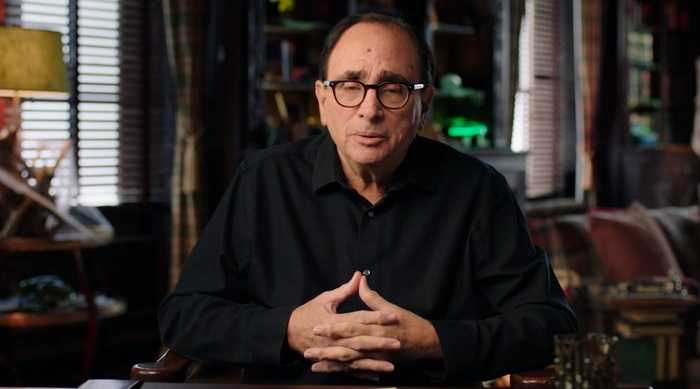 "I was a really fearful kid growing up"
In this section, Stine focuses on how you can find success as a horror writer by tapping into your own fears. As he shares, he was easily frightened as a child, and he revisits that feeling when writing as an adult.
So, by the end of this lesson, you'll learn:
What the 1st chapter should establish
How to write scary locations
What kids can (and can't) relate to
How to build suspense
Techniques for mastering horror writing
Stine's aims in these chapters are 2-fold: how to hook your readers and how to scare them. He also gives due attention to horror cliches and how to avoid them.
In particular, you'll learn how to create tension and make the most of sensory details. His case study also introduces you to one of the most important characters in an R. L. Stine book:
Lesson 14: Making Monsters
"What makes a monster a monster?"
In this chapter, Stine teaches you what is most important when making a monster. As he sees it, monsters relate to child psychology and can even be the characters kids identify with the most.
Having written countless monsters himself, Stine guides you through what makes a monster and how you can work to visualize it. He even shares exactly what kind of monsters best capture readers' imaginations and why some monsters have endured the test of time.
If you're a fan of horror in other pop culture, you'll likely be enthused by this lesson! Stine takes you through what counts as a "monster" and how they've developed throughout time. He also shares some of his most memorable monsters and how he created them.
Lesson 15: Dialogue and Prose Style
In this chapter, Stine teaches you how to use story to reveal story and character. While he admits he hasn't always been great at dialogue, Stine does reflect on what good dialogue needs.
With this in mind, you'll learn:
The function and purpose of dialogue
How to write and cut your prose
What 2 things dialogue should achieve
Stine's 3 rules for making dialogue timeless
Considering Stine's 40 years' experience writing for children, I found his advice on prose style really helpful. He touches on some points I hadn't even thought about, and his tips left me feeling more confident that I could write for younger audiences.
Like his other chapters, Stine ends this lesson with some parting exercises to help you find your own style. As he sees it, there are 2 ways of doing this, and he even gives you examples of how he's used these exercises himself.
With the audience as his focal point, Stine takes you on to his 2 favorite genres:
Lesson 16: Mixing Horror and Humor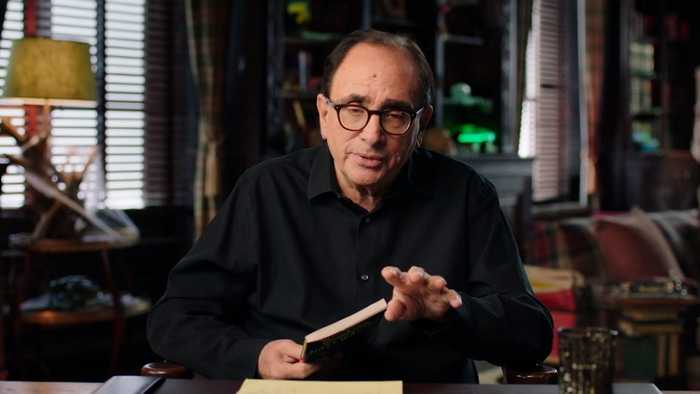 Having started out in humor writing, and finding unrivalled success in kids' horror writing, Stine has some actionable tips and tricks on how you can blend the two.
In his opinion, there's a key difference between horror and humor that makes one far harder. So, in this chapter, he shares his techniques for striking a balance between them.
Stine also shares his personal theories on how horror and humor are interconnected, using the analogy of the "roller coaster" to show you how to create movement between them.
As he sees it, this leads to stronger reactions from your readers — as he demonstrates in his close reading of Young Scrooge. This is also a useful segue into his next lesson:
Lessons 17-18: Creating Middle Grade Characters & YA Characters
"Your characters really determine your plot"
In these lessons, Stine turns his focus to how you can make relatable characters for middle grade and YA readers. Firstly, he shares his framework for creating protagonists that readers can identify with.
He also considers some criticisms of his characters — including supposed lack of depth. With reference to Goosebumps in particular, Stine takes you through his strategies for building characters and reveals why he likes to leave them open.
So, in this chapter, you'll learn how to:
Involve the reader more closely in the book
Differ between middle grade and YA readers
Create characters that readers can relate to
Make your characters more interesting through action
Understand character types and motivations
Overall, this lesson offers some helpful tidbits for creating characters that readers can identify with. For me, a key takeaway was the character cheat sheet for Give Me a K-I-L-L (available in your Workbook).
Rather than sharing vague advice, Stine tells you exactly what he does when approaching a new book — especially when it comes to planning characters. He takes you through what his cheat sheet includes and encourages you to make your own to "give yourself a head start."
Lesson 19: Have Fun With Your First Draft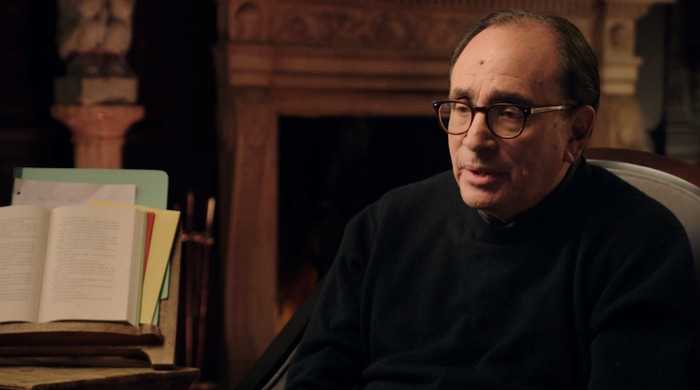 "The first draft, I think, should be fun"
Unlike other writers I'd listened to, Stine dismisses the idea that your first draft should be a struggle. As he puts it, "go ahead and have fun with your characters." After outlining, you're in the most creative stage, and you should give yourself license to play.
At the same time, he does offer some insights into what you should do if writing a novel feels too intimidating. He suggests the pros and cons of other formats, and shares the writing process that works for him.
What I liked most about this chapter was Stine's honesty in laying down the facts he'd wished others had taught him. This includes the obstacles you can expect along the way, and the methods for overcoming them.
By the end of this chapter, you'll also learn Stine's techniques for dealing with a bad writing day. As he verbalises, these methods have prevented him from ever getting writer's block and have helped him reach the end.
Lesson 20: Revising and Getting Feedback
"I've never had a book come out worse after editing"
In this section, Stine moves on to the manuscript. He teaches you what he thinks is most important when it comes to revisions, as well as how to respond to feedback.
So, in this chapter, you'll learn:
What to look for in your manuscript
How to get valuable feedback
The importance of your 2nd draft
How to revise based on feedback
Differences between children's and adult publishing
What I found most helpful here was Stine's advice on criticism. He teaches you how to approach it positively in order to create a better manuscript. Along with this, he shares some pointers on how you can gain valuable feedback from different sources and use these to refine your drafts.
This takes you on nicely to a bigger project:
Lesson 21: Developing a Book Series
In contrast to other serial writers I'd heard from (like David Baldacci), Stine advises against planning a series from the offset. As he puts it, publishers aren't always looking for the same thing, and it's important to understand the market before making a decision.
With this in mind, this lesson teaches you:
What appeals to readers in a series
How book crazes get started
The 2 key types of book series
What made Goosebumps so popular
How to create a world that readers want to return to
The most important takeaways from this lessons were Stine's #1 rule about making a "world" and how you can better understand the market to assess what audiences want. Parting with reference to some of his favorite series-writers, this chapter takes you on to:
Lesson 22: Borrow from Your Influences
"I think most writers love to read"
In a step-by-step lesson style, Stine teaches you how to gain storytelling skills from other authors. While it's somewhat biased, Stine launches straight into his top influences when it comes to writing horror and plots.
As he admits, he often relies on the things he's read and "absorbs" their styles to create his own. While some may disagree with this kind of influence, it's hard to deny the impacts of other books on your own work.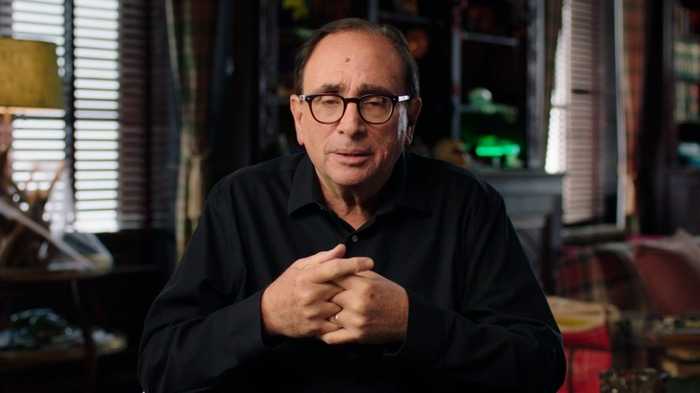 So, Stine spends some time here considering what other writers do well, and how you can study them to better understand their craft. In this way, he says, you can also improve your own writing and find the style that works for you.
Lessons 23-24: Writing as a Career & Promoting Yourself
"I think, very early on, you have to find out what kind of writer you want to be"
In what I felt were 2 of the strongest chapters in this class, Stine teaches you how to assess and understand your ambitions as a writer. He even poses the question: "How are you going to figure out what you're gonna write?"
With this in mind, these are the lessons you'll take away:
How to choose your genre and audience
The most important thing you should know as a writer
How to research for your chosen market
Mistakes Stine himself has learned from
How to write around your day job
Using his earlier works as reference points, Stine takes you through some of the lessons he's learned as an author, and even philosophizes on how he reached success.
Stine also takes this further to consider how you can promote yourself as a writer. He does this with reference to different age groups and how you can cultivate a fanbase within them.
As he sees it, it's crucial to take promotion into your own hands, and, as he elaborates, there are several ways you can do this.
If you're considering writing as a full-time career, there are 2 further points you should think about:
Lesson 25: Combating Writer's Block and Developing Routines
"If you have an outline, it's very hard to have writer's block"
As Stine admits, he's never run into writer's block. This probably makes him a prime candidate for learning how to avoid it! In this lesson, Stine takes you through his exact writing process for when things aren't going right.
With attention to how you can discipline yourself to write better, Stine teaches you how to:
Divide your writing into manageable chunks
Use lists to reinforce your outline
Develop (and stick to) a daily routine
Find the best tools for your writing
In this chapter, Stine shares his own writing process, as well as the tools he uses to get writing done. As he sees it, tools are important in prompting your creative flow, and you should try different tools to see what works for you.
By the end of this section, you'll gain some actionable tips on how you can find your writing rituals, maintain focus, and take breaks. Stine even shares some of his friends' writing processes to show that it's not one-size-fits-all.
Lessons 26-28: Twenty Story Ideas for You, Exercises to Get You Going & Conclusion
"I think I've shared all my secrets with you"
In this final section, Stine gives you something "extra" — namely, a list of story ideas you can try at home.
So, with these parting resources, you'll learn how to:
Experiment with popular story tropes
Starting practicing as a writer straight away
Make the most of the lessons you've learned
Tell a story through effective dialogue
Equip yourself with the tools to write
Parting with some useful tidbits for your writing toolbelt, Stine leaves with his hope that "you'll feel ready to write."
What I liked about R. L. Stine's MasterClass
Learn from a renowned author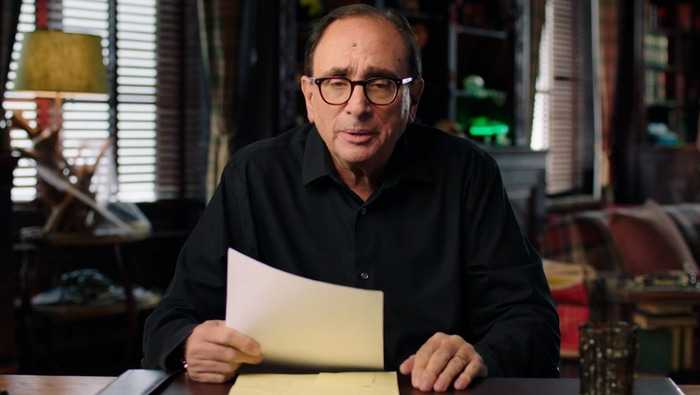 Even if you don't know him by name, you've likely heard of the Goosebumps stories and have probably seen/read a few. Stine has left a strong impression on the world of children's writing, and his middle grade horror fiction was unheard of at the time.
So, in this MasterClass, you get a chance to learn from one of the most popular children's authors of our time. You also have the benefit of learning how to write for different ages (Stine has at least 2 main audiences).
Strong and consistent examples
In almost every chapter, Stine backs up his lessons with examples from his work. His close readings serve to illustrate his techniques and give form to abstract ideas. Even if you're not familiar with his stories, Stine gives you enough context for you to fully understand his case studies and how they tie into the lesson.
Excellent attention to reading age levels
Of all the MasterClass I'd taken in writing, this was the first that involved at least 2 target age groups. With Goosebumps and Fear Street aimed at middle grade and YA readers respectively, Stine offers some unique insights into how you can write for different age groups.
In my opinion, Stine excels in separating his audiences and pointing out the differences in each. He even reads some passages from his stories to show you how vocabulary, structure, and characters all differ depending on the readers.
Great Workbook and class projects
In terms of its practical use outside of the course, Stine's Workbook is a standout. As well as chapter summaries, you'll also find:
Author's biography
Class exercises
Writing assignments
Suggested reading
As I see it, this is an effective way to take a more active role in your learning. Unlike other courses, too, Stine refers to the Workbook explicitly. Because of this, it feels less detached from the video lessons.
What I think could be improved
Does contain spoilers
While Stine's books aren't exactly new, this course does contain some spoilers when it comes to his close readings. Also, this isn't limited to his books.
Drawing on his influences, from Ray Bradbury to Agatha Christie, Stine gives away some crucial plot points that could ruin the books for you!
In my opinion, this con is very minor. But, if this bothers you, it's worth checking out the suggested reading before completing the course.
Subjective point of view
Although, in a way, this is true of every MasterClass, I felt the bias more strongly in Stine's course. He's often black and white about what he prefers and even dedicates a whole chapter to why his readers are the best.
So, while this is kind of unavoidable, I'd say it's worth considering when you're deciding between a single course or the all-access pass. The latter definitely allows for a more rounded learning experience.
Sometimes very fast-paced
As clear as Stine's teaching is, I did notice that he's a little fast-paced at times. This might not be a problem for some, but, paired with the short length of each lesson, I found it easy to miss points and have to rewind.
If you like to take notes, you might have to revisit lessons in order to get the most out of them. This is also true of his close readings, which is why it's good to follow along with the video/PDF.
Lesson plan could be condensed
Despite having great and exact lessons, I did think some of them could've been joined together. Often, the chapters felt a bit fragmented when they would've flowed better if they were merged into one.
If you prefer shorter video lessons, you might like this structure. But, I personally thought some of the lessons were so similar that they might as well have been combined. It also would've stopped the course from seeming too overwhelming.
Who is this course for?
In my view, this MasterClass is best-suited to some who's:
Interested in writing children's/teen literature
Eager to write humor and horror in particular
A fan of Stine's and his writing style
Looking to write a book series
This class is less suited to someone aiming to write adult fiction or books outside of action/horror. Many of Stine's lessons are focused on creating suspense, and he spends a lot of time teaching you how to write for different age levels.
But, if any of the above bullets sound like you, I think you'll gain some valuable learning from this course.
How much does the course cost?
MasterClass pricing might've changed since this review, so for the latest info click here.
At the time of writing, a MasterClass subscription costs $180 a year ($15 a month).
With this you have access to all 100+ MasterClasses.
The great thing about this is that the more classes you take, the less effective cost per class is.
For example, if you find at least 4-6 classes you like, you're effectively paying $30-$45 per course ($180 / 6 classes = 30).
Bearing in mind these classes are taught by world experts, the value is unbeatable. It's sort of a way to hack learning.
Also, MasterClass offers a 30 day refund if you're not happy with your purchase.
If you want to buy a single course, there's a way to do this — but it's a little convoluted. You can buy a single MasterClass as a gift, and give that class to yourself. This price here is $90.
However, arguably the best value is with the all-access pass.
Alternatives to R. L. Stine's MasterClass
In recent years, there have been plenty of writing classes both on and outside of MasterClass. At the time of writing, MasterClass has the following courses:
Outside of MasterClass, I found a "YA Fiction Writing" course on Udemy. This is the closest I could get to Stine's focal group, and it still doesn't cover the same breadth as Stine's MasterClass.
The verdict?
With Fear Street and Goosebumps to his name, Stine writes for both middle grade readers and young adults. As well as this, he's also focused on humor and horror writing, which I don't think you can find in as much depth elsewhere.
You also have the benefit of MasterClass's high production values and having all course material in one place. I think this more than justifies the steeper price tag.
And, with the all-access pass, you can easily take any of the MasterClass courses!
R. L. Stine's MasterClass: what others have said
My aim is to present the most fair and balanced review of R. L. Stine's MasterClass. So, it's worth drawing attention to other students' opinions — both good and bad.
While researching Reddit and similar forums, I found mixed reviews for Stine's course. For some, Stine wasn't the best source for kid's horror writing, and because of his mass-market appeal, he focuses on quantity over quality:
"Stine is great until you pass 10 years old. [...] But I wouldn't give him the rank of master, with all respect. His 'teenage' books were too kiddy, to earn the title of Master I think you should be able to be a bit more all around as a writer" -- Comment from YouTube
That being said, others weren't so put off by Stine's mass-market appeal. After all, Stine has always met his goal as a writer: to get kids reading.
"Stine is someone who's a great example of a pulp writer: he knows that he's writing mass-market, and he embraces it. If you're interested in the craft of writing, it's often just as valuable to hear from the absolute workhorses of the industry [...] as it is the [...] literary writers who put out one book every four years" -- Comment from Reddit
In fact, many students who took the MasterClass found Stine's teaching insightful. For some, it was even their favorite course on the website:
"I've finished this R. L. Stine MasterClass and I totally loved it! There are so many practical tips, there is great advice and I love the fun insights R. L. Stine gives us about his own writing process. I've done several different writing MasterClass in the app, but I loved this one the most" -- Comment from MasterClass
"Of all the writers in MasterClass, R. L. Stine was the best in my opinion. He gave very useful tips for ALL genres and you can't argue with his success" -- Comment from YouTube
From what I read, the general feel was that this MasterClass is helpful for aspiring kids' authors. As some comments mentioned, however, the all-access pass is the best value for money and allows you to get a more rounded learning experience.
How long it took to complete the course
Although Stine's class totals a whopping 28 lessons, these are all fairly short and can usually be chunked together. So, with that in mind, I'd say you can spread this course out over a week or two depending on your schedule.
Is the course content unique?
In short: no.
R. L. Stine has published a lot of content on his writing style, including his own teaching guide. But it's worth noting that most of these tips are geared towards children rather than adults.
In fact, most of Stine's tips are framed as class resources for young people learning creative writing, so I don't think it compares to the content you get with MasterClass.
Also, with MasterClass, you have the benefit of 4 hours worth of teaching in one easy-to-access place. This is complete with a tailored lesson plan and high quality video content alongside PDF resources.
In my opinion, this is what sets MasterClass apart from other learning sources.
What you'll need
With all resources included in the course, you don't need any additional equipment to complete this MasterClass!
Is the R. L. Stine MasterClass worth it?
If you'd like to write for children or young adults, and are particularly interested in horror, I'd say this course is a perfect fit.
And if you liked what you saw in the trailer and lesson plan, this course will probably exceed your expectations.
Whatsmore, with the all-access pass, you can take as many courses as you'd like both in and outside of writing. So, it's worth checking out other MasterClass trailers to see if other courses appeal to you.
Also, MasterClass offers a 30-day refund policy in case your course isn't what you were hoping for. This reduces your risk of losing money if a class just isn't for you.
Frequently asked questions
How much does R. L. Stine's MasterClass cost?
A MasterClass all-access-pass costs $180 a year ($15 a month). This gives you access to the R. L. Stine MasterClass, alongside 90+ other courses.
How long is R. L. Stine's MasterClass?
The R. L. Stine MasterClass is 3 hours and 53 minutes long and consists of 28 videos.
Can you get R. L. Stine's MasterClass for free?
Sadly, you can't get the R. L. Stine MasterClass for free. But MasterClass has a range of purchasing options and offers refunds if you're not happy.
Can I get a refund if I don't like the R. L. Stine MasterClass?
Yes, MasterClass operates a 30 day refund policy if you purchase directly through them. But, if you purchase through other providers, their returns policy may apply.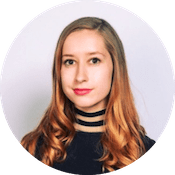 Rebecca graduated from King's College university with a first class honours in English Language, followed by a Masters' Degree in Eighteenth Century Studies.