Jodie Foster is a multi-award-winning actress and filmmaker.
But that doesn't necessarily mean her MasterClass is right for you.
In fact, there are some people this course is definitely less suited to.
So, in this Jodie Foster MasterClass review, I'll look into whether this course is worth the money, how unique the content is, the target audience, and what other options are available.
Firstly, here's an overview:
.
Quick summary
You'll learn how to:
Find personal and compelling stories
Build your story into a screenplay
Make decisive visual choices for your film
Collaborate with screenwriters and editors
Prepare, schedule, and cast your movie
Build a strong relationship with your actors
How to pitch and sell your ideas for films
Ask great questions for yourself as you work through drafts
Pros
Unique chance to learn from Foster herself
Logical and easy-to-follow structure
Great examples throughout
Accessible language choices and explanations
Cons
Less geared towards film students
Fast speaking style (can be difficult to take notes)
Does contain several film spoilers
Length of course: 4 hours, 18 lessons.
Best for: Young/budding filmmakers keen to learn more about the structural and collaborative process of making films. Less specific to students and probably less suited to those after more technical learning.
Overall: A rare chance to hear Jodie Foster relate her experience as an actress-turned-filmmaker. This course teaches you how to plan and produce a movie through to the final cut. It has a specific focus on the organizational side of filmmaking (view details).
Here's what this Jodie Foster MasterClass review will cover:
About Jodie Foster
About MasterClass
A sneak peek of what's inside
Pros and cons
Who it's for
How much it costs
Is there anything better?
What others thought of this course
How unique the content is
The final verdict: is it worth the money?
That being said, let's get started:
About Jodie Foster
If you're reading this Jodie Foster MasterClass review, you'll likely have some idea of who Foster is and what she's known for. So, I'll spare you the biography and sum up some key career points:
Acting since the age of 3, Foster has appeared in over 40 major films — most notably, perhaps, Taxi Driver and The Silence of the Lambs
She founded her own production company, Egg Pictures, in 1992, and has directed 4 feature-length movies to date
Winning her first Oscar for her role in The Accused, she now has nearly 60 awards to her name
About Masterclass
Founded in 2015, MasterClass is an e-learning platform that offers courses led by celebrity experts.
At the time of writing, there are over 90 video courses all taught by major names in their fields.
For example, you can learn Filmmaking from James Cameron, Comedy from Steve Martin, Writing from Dan Brown, and even Cooking from Gordon Ramsay.
In recent years, MasterClass has slowly risen to the top of online learning. This is no surprise given its outstanding production values and quality of teaching.
At the same time, having taken many MasterClasses myself, I can say that the platform isn't for everyone.
So, in this Jodie Foster MasterClass review, I'll weigh up the pros and cons to help you decide whether this is the course for you.
If you'd like a quick look at what's inside this course, check out the MasterClass trailer:
An inside look into the Jodie Foster MasterClass
Jodie Foster's MasterClass is 4 hours long and made up of 18 video lessons. Alongside the video content, you'll also receive:
A 66-page Workbook
Access to the Community Hub
7 PDF resources including:

Script drafts
Shot lists
Scene studies
Sample schedules
The Workbook is a great follow-up to the video content. It's handy for reviewing each chapter as well as finding assignments and resources to build upon your learning.
Foster's MasterClass is split into 4 sections:
Meet Your Instructor
Developing the Story
Filming and Shooting
Post-Production
To give you a better idea of whether this course is for you, here are my highlights of each lesson:
Section 1/4: Meet Your Instructor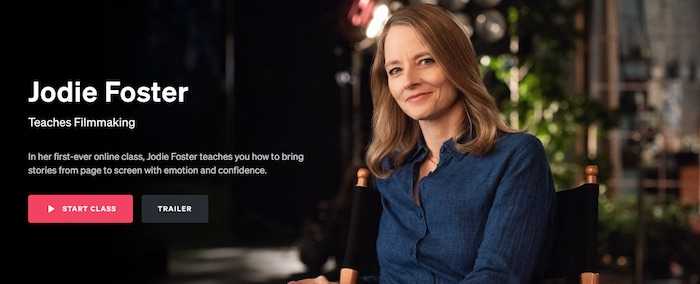 Introduction
"The one thing I wish that I had learned when I first started as a director was that all I really needed was confidence and a pen and paper"
In this chapter, Foster gives you a brief timeline of her career. This includes her beginnings as a child actress and when she first caught the "directing bug."
Foster lays down her aims for her MasterClass and also pinpoints her approach from "an actor-director perspective."
You'll learn:
Why Foster wanted to teach this class
What you'll achieve by the end of the course
Why making movies is interesting and important
I've often found that these opening sections are helpful in pinning down the course's aims. Foster lets you know right away how she'll be approaching the topic of filmmaking and what she wants you to focus on.
This takes you on to what Foster sees as the heart of filmmaking:
Sections 2/4: Developing the Story
Finding Your Personal Story
"As you make a film, you're obsessed and attracted to something emotional. And then you try to chip away at the 'whys'"
This lesson teaches you how to:
Get to the root of what inspires you
Find themes in the stories you're drawn to
Bring your own connection to the material
Pitch your story to a producer
In this class, Foster shares her own areas of interest as a director. Taking you through some examples, she discusses the object of her films and the themes she grapples with.
She also suggests ways in which you can analyze your own experiences to figure out what moves you. As she sees it, this is key to your success as a filmmaker.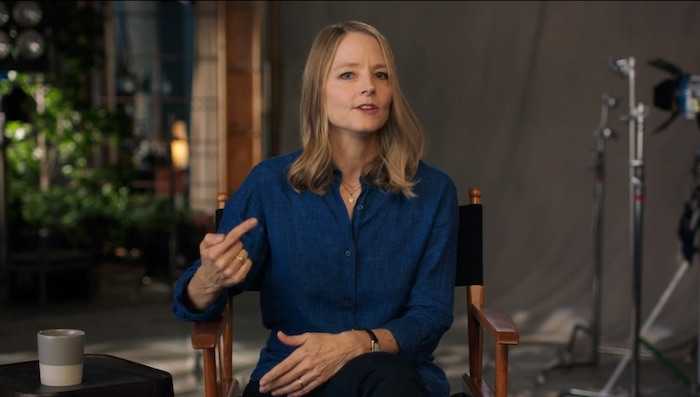 You'll also learn how to pitch an idea to a producer and understand what they're looking for in a potential film. This stood out to me as one of the most useful sections — Foster is genuinely interested in helping you improve your pitches and sell your ideas.
Exploring the Big Idea in Film
In this chapter, Foster introduces you to the "big idea." She explains what she means by this and also shares an exercise to help you identify it in other films.
She teaches you:
How to analyze a movie for deeper meanings
What you do (and don't) need to know when making a film
How to find your "signature" and apply it to movies
Exercises for rethinking and applying your "point of view" to films
What I valued most in this section was Foster's exercises. While these are included in the Workbook, it really makes a difference when the teacher takes you through them and includes her own examples.
In this chapter, Foster shows you how you can take a film and reimagine it in your own style. She does this with reference to the film, The Martian, and even takes you through the "big idea" in her own movie, Money Monster.
For me, the highlight of this lesson was hearing Foster's specific decisions as a filmmaker. Whether in relation to her own movies or imagining how she would "re-direct" other films, Foster does a good job at taking you through a visualizing activity that you can try for yourself.
Jodie's Short Film: Building Your Story Into a Screenplay, Part 1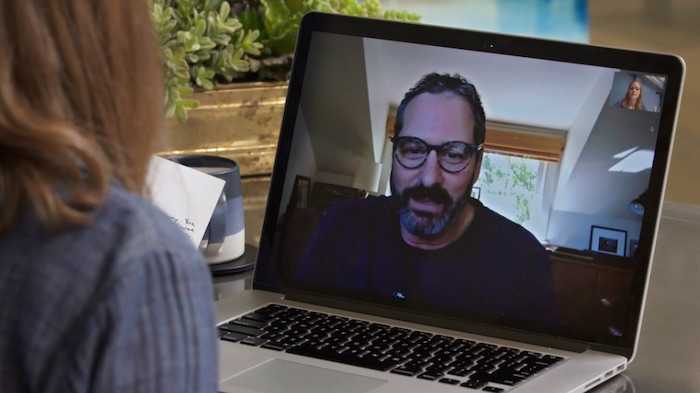 This chapter focuses on a screenplay discussion between Jodie Foster and the award-winning screenwriter, Scott Frank. Here, you get to be a fly on the wall as Foster discusses the first draft of her script.
By the end of the lesson, you'll have gained fruitful insight into the process of working with a writer. You also see how Foster takes her personal experiences and turns them into stories.
With an experience with her son as the catalyst for this screenplay, Foster lets you "sit in" on her discussion with Frank in regards to the course this story should take.
Helpfully, you're also prompted to follow along with the script to better understand the collaborative choices that are taking place.
Personally, I thought this was a great way to see how a screenplay takes shape from an early idea to a fully-realized draft. Frank's suggestions to Jodie were also very humbling and useful to bear in mind when writing your own script.
Creating the Vision for Your Film
"Every choice needs a reason"
Here, Foster discusses how to present your story through the visual language of film. From her own experience, she teaches you what to center on once you get the green light, and how you can use this center to work toward your final cut.
As she puts it, there is one unifying centerpoint that forms her work, and this is the secret to making honest films. Throughout the lesson, she also prompts you with useful questions so you can better ask yourself what you want to achieve in your movie.
Foster also teaches you:
How to assemble your team
Which positions to fill first and why
How to communicate with technicians
What steps to take once you get the green light
This section includes Foster's walk-through of her own beat list for Little Man Tate. As her debut feature film, this seemed a strong example to use when considering her audience. Foster relates how she navigated this new territory and what she learned along the way.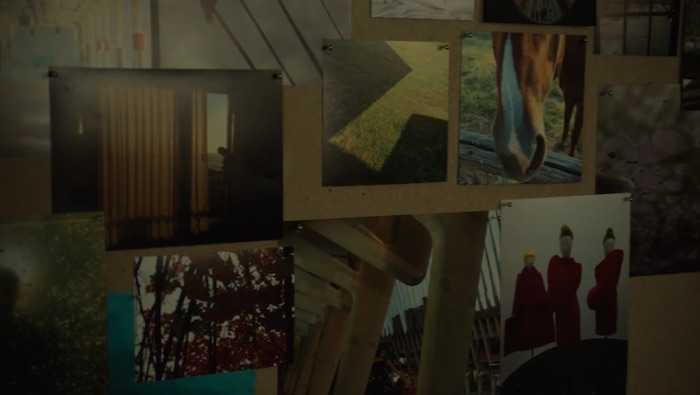 While Foster had a fortunate upbringing in the limelight, she does admit her shortcomings when it comes to knowing the "technical terms" in cinema.
I found it refreshing to hear her discuss the directing process in layman's terms — from how she talked to technicians to how she used list-making to keep track of her filming schedule.
Deconstructing Visual Choices: The Beaver
In this section, Foster gives you a shot-by-shot breakdown of a scene from her film, The Beaver. This includes a detailed analysis of her storyboard as well as commentary on shot types, transitions, and camera movement.
Foster focuses on why she made certain choices in relation to her vision and the film's genre. Importantly, she also emphasizes the differences between storyboard and location — considering the adjustments that might be necessary when it comes to shooting.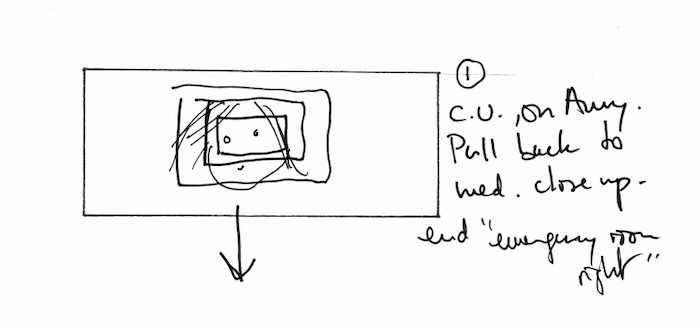 She reproduces her storyboard for this scene in real-time, so you get a glimpse into how her mind works during this stage and how she sets down her ideas on paper. This is followed by a screening of the scene in its final cut, along with some close analysis.
By the end of this lesson, you'll have a better idea of how storyboards work to create sequences, how to communicate your desired shots, and what to consider when bringing your storyboard to life on set.
Section 3/4: Filming and Shooting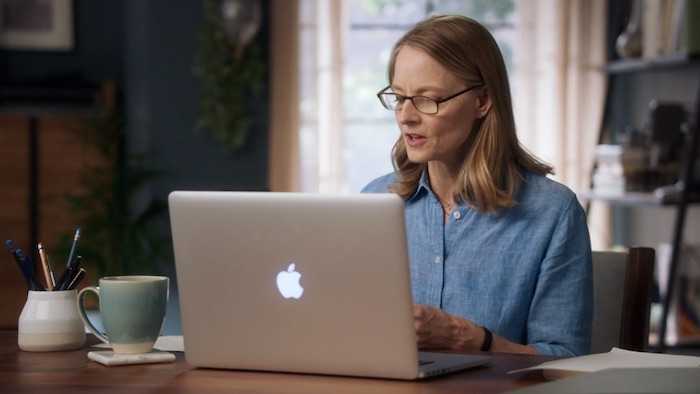 Jodie's Short Film: Building Your Story Into a Screenplay, Part 2
In this chapter, Foster returns to her discussion with Scott Frank regarding her short film script. This includes some creative suggestions and alterations for the screenplay.
Here are my main takeaways:
How to make your film more economical from the get-go
What to ask yourself (and your writer) as you work through drafts
How to collaborate with other team members on your script
The realities of finding balance between wants and needs
Overall, this class provides an over-the-shoulder look at how writers and directors discuss a film's potential and the licenses/restrictions this comes with. I liked that Foster made a point of focusing on independent films rather than bigger budget movies.
Jodie's Short Film: The Screenwriter-Director Collaboration
In this final discussion between Foster and Frank, the pair examine how to make the relationship between screenwriter and director fruitful and effective.
With this in mind, the class covers the following:
The potential conflict that can arise between writer and director
Screenwriting's possibilities (and limitations)
How to establish intention through dialogue
Tips for ensuring you're both on the same page
How to form a healthy give-and-take relationship
Likening this relationship to a struggle between structure and freedom, Foster also draws on her experiences as an actress and how that helped (and hindered) her approach to directing.
After that, the pair share some useful titbits on nurturing the director-writer relationship. Foster teaches you how to communicate with your collaborator so you can work towards a shared vision.
Jodie's Short Film: Constructing a Scene
"All I'm doing is sitting at a desk, thinking, with a pen and a piece of paper — and a lot of talking"
Of all the film-based MasterClasses I've taken so far, Foster's has been the most concrete when it comes to sharing how she likes to work. For instance, she willingly shares her thought processes as an actor and director, right down to the devices and angles she likes to use.
In this chapter, you'll learn:
How to construct a scene through camera choices
The responsibilities of each person on set
How Foster designs her shot lists
The pros and cons of different camera styles
How to shoot more economically
If you're interested in the more technical side of filming, this chapter is particularly insightful. Foster teaches you how to think creatively when it comes to camera styles and framing.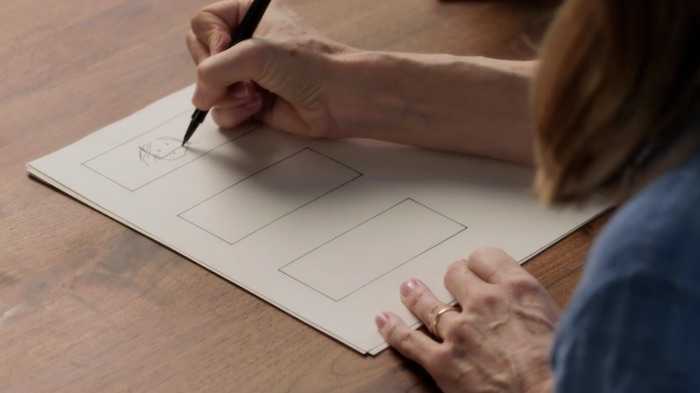 In fact, she even reconstructs a shot list for you to follow. This over-the-shoulder style learning is really helpful if you're a visual learner, as Foster shows you a step-by-step guide of how she works and what she includes in her shot lists.
By the end of this chapter, you'll gain a deeper understanding of what to consider when making a shot list, what the responsibilities of each technician are, and how you can use your documents to communicate with your team.
Prepping and Scheduling
"The best money you'll spend is in prep"
With attention to making your film more economical, Foster teaches you how to:
Schedule your film to save time, money, and energy
Protect your creativity through apt preparation
Understand your priorities as a filmmaker
Make the most of table reads and script reviews
Foster begins by taking you through how she likes to work, and why she makes the choices she does. She also imparts some actionable advice on what you should consider first, including how to prioritize your planning to make the best use of your time.
Along with this, she also shares some more unconventional ways to prepare, including how to examine your weaknesses to better adapt to the demands of the film.
Sharing her experiences as an actress working with directors, I liked that Foster had a unique vantage point to share with her viewers. This definitely offered a new perspective on the directing process, especially in terms of making actors feel valued and supported.
This emphasis on the actor takes you smoothly into:
Casting
"Casting your movie is the most important thing"
This chapter focuses on what Foster sees as the most important part of your film: casting your actors. Here, she takes you through the possibilities and limitations your casting decisions can lead to, including how casting can shape your story completely.
Foster gives you some insight into the methods she uses when casting for a role. This includes what to look out for during auditions and how to test your actor's potential.
In the second half of this lesson, Foster focuses on how you can make the most of a casting session. This advice has merit for both directors and actors, as she considers both sides of the table and what an actor should prepare for.
She teaches you how to get the best performance out of your actors by giving relevant notes and making them feel at ease. She ends with some quick-fire tips on what directors are looking for and how actors can deliver on all fronts.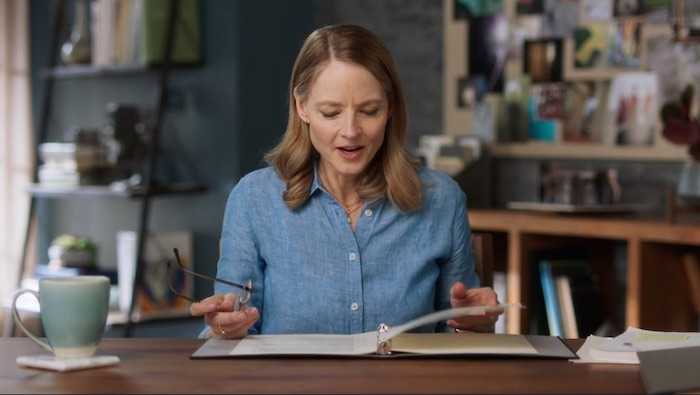 Case Study: Jennifer Lawrence in The Beaver
"Keep fighting for the one you believe in"
This lesson ventures into more specific territory as Foster discusses how Jennifer Lawrence shaped The Beaver. As she puts it, Lawrence fascinated Foster and ended up changing the role of Norah in a way she didn't expect.
For me, the takeaways from this lesson are how to:
Follow (and check) your instincts when it comes to casting
Be adaptable in the face of casting/character dilemmas
Make difficult decisions during the audition process
Maintain balance between your wants and your budget
In no uncertain terms, Foster posits casting as "the biggest decision the studio will make." In The Beaver, Jennifer Lawrence brought something unique and brilliant to the film — but not without sacrifices.
Foster grapples with the wants of the director vs. the needs and priorities of the studio. She also touches on the pressure to cast somebody you don't think is right for the role, and how you can manage this dilemma.
With her own acting background in mind, Foster takes you on to:
The Acting Process
As Foster admits, some directors don't understand acting. This can hinder the actor-director collaboration. So, in this lesson, Foster teaches you the "3 layers" of acting so you can better understand how to work with an actor on set.
In a candid style, Foster discusses what she likes/dislikes when it comes to working with directors and even shares some advice that other directors have taught her.
Overall, this section centers on how to create a supportive environment in which your actors can deliver their best performances.
Foster considers her film, Nell, as an example of this. She even re-enacts some of Nell's physical gestures and characteristics so you can see how much prep-work goes into playing an emotionally-demanding character.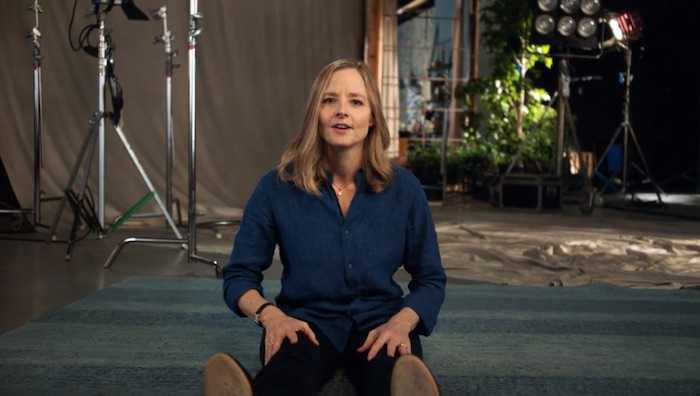 Directing Actors
"An actor's process has to come into your process"
Foster begins this section by returning to the push-pull relationship between structure and freedom. She likens the relationship between actor and director to that between a parent and child.
As she relates, filming a director's vision comes with any number of struggles, and it's your job as a director to control the scenes while allowing the actor to be free.
While I found this advice quite vague, I did like her distilling of the actor's and director's separate roles. It helped to have a clear distinction between responsibilities and to better understand the line that directors and actors mustn't cross.
By the of this lesson, you'll learn:
The differences in directing children vs. adults
How to give actors specific and helpful notes
Actors' and directors' unique responsibilities
How to ensure trust between actor and director
Techniques for communicating with actors
Shooting Your Film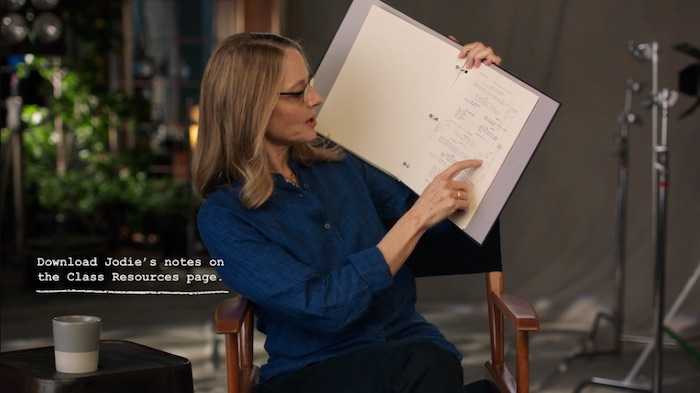 "Less is often more"
In this chapter, Foster teaches you how to make important coverage choices for your film to ensure you get the best footage for your time. She begins by laying down some useful "do's and don'ts" that can save you both time and money.
Foster also reiterates the importance of being adaptable and open to improvisation, and suggests ways in which you can strike a balance between your shot list and actors' improv.
What I found most helpful in this chapter was seeing Foster's set notes. These notes are Foster's answers to the question, "How are you going to remember which take is good?"
With this at the forefront of the lesson, Foster teaches you how to:
Get the best shots for post-production
Keep track of performances despite time constraints
Decide when multiple takes are necessary
Collaborate with your script supervisor
Like most of Foster's lessons, this class focuses on independent movie-making as opposed to big-budget productions. Foster always factors in economic concerns when teaching you how to work well on set.
Selecting a Performance Case Study: Jack O'Connell in Money Monster
With reference to her 2016 film, Money Monster, Foster teaches you how to:
Use multiple takes to your advantage
Support your actor's performances
Balance your schedule with improvisation
Communicate effectively with your actors
In this chapter, Foster focuses on Jack O'Connell's performance as Kyle Budwell. Following a screening of the film's final scene, she takes you through how she engaged with O'Connell to get across her vision.
By the end of the chapter, you'll learn how to accomplish your goals as a director by relating to your actors and finding a common language through which to discuss your ideas.
Editing
"Your memory is your greatest tool"
In this lesson, Foster gives you some insight into how she approaches the editing process. She does this with a specific focus on editing as a form of rewriting your film.
She teaches you:
What editing can (and should) achieve
How to adapt your dialogue for the editing stages
The steps involved in the editing room
How to collaborate with your editor
Key terms relating to the cutting room
The differences between emotional and technical memory
This section takes you through the editing process from making an assembly to cutting on film. With particular attention to your relationship with the editor, Foster advises you on how to best establish an ongoing dialogue with your collaborators.
In the second half of this lesson, Foster screens another scene from Money Monster – this time with actress Emily Meade. She provides commentary regarding her editing decisions, and shows you how she used reaction shots to increase the scene's emotional impact.
This was a strong example of how to present key themes through your editing and elicit an emotional response from the viewer. Foster explains what she wished to portray in this scene and how the editing process was crucial for bringing it to life.
Music
This chapter centers on Foster's favorite part of the filmmaking process: choosing music.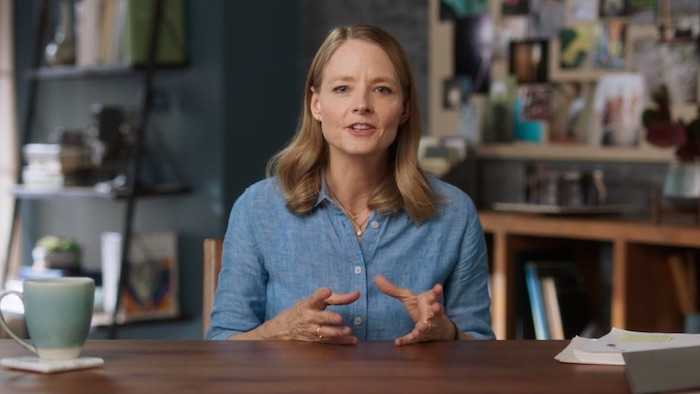 Firstly, she begins by laying down music's significance when it comes to adding (or taking from) your movie. Like editing, every decision you make has meaning and will make the audience see the film in a different way.
Like her earlier exercise on applying your signature to films, Foster then prompts you to consider the effect that different music styles can have on a scene.
Unlike other directors I'd heard from, Foster was fairly open about the choices she's made as a director, and what her preferences are when it comes to music.
In fact, she shares her own method for selecting music, with attention to the mood she likes to create and how she uses music to reflect character and theme.
Using Little Man Tate as a case study, Foster demonstrates how she chose music to "form the edges" of her film. She even shows you how the music evolved throughout the movie to reflect key conflicts in the story itself.
Conclusion
As Foster's MasterClass draws to a close, she reflects on her long career in the world of film. Considering the need for more female filmmakers, she shares her own experiences in Hollywood, and how the industry has slowly diversified throughout the years.
While this wasn't so much a specific lesson, it was a nice way to finish the class. Foster leaves you with some final wisdom on what filmmaking is really about and what it can achieve. As she simply states, "just do it."
What I liked about Jodie Foster's MasterClass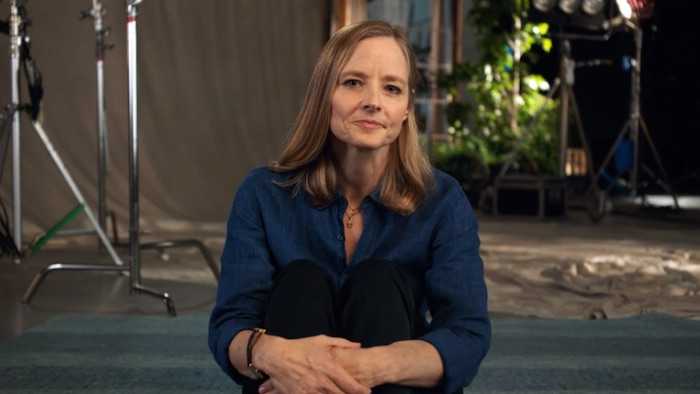 Unique Chance to Learn from Jodie Foster
With over 50 years in the film business, Foster is incomparable to other online teachers. It goes without saying that her knowledge in the film industry is a valued source of information — as both an actor and a filmmaker.
It's also a unique opportunity to hear Foster speak candidly about her experience in the industry and what she's learned along the way.
As her first online class, you get the next best thing to a 1-1 learning experience. And, with 4 hours of video content, this seems like a pretty worthwhile investment.
Great Examples Throughout
If you're a visual learner, this course will likely appeal to you. Almost every lesson is supported by images, documents, and follow-along resources so you take an active role in your learning.
As a mostly visual medium, it's clearly important to have the moving image at the forefront. But Foster takes this a step further to incorporate her own drawings, shot lists, and storyboard drafts.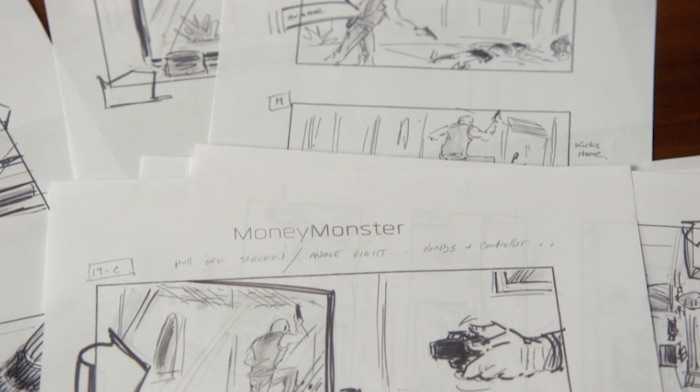 MasterClass also edits the lessons to direct you to certain resources. This ensures you're on the same page (quite literally) as Foster, and that you can follow along with the examples she shows you.
Logical and Easy-to-Follow Structure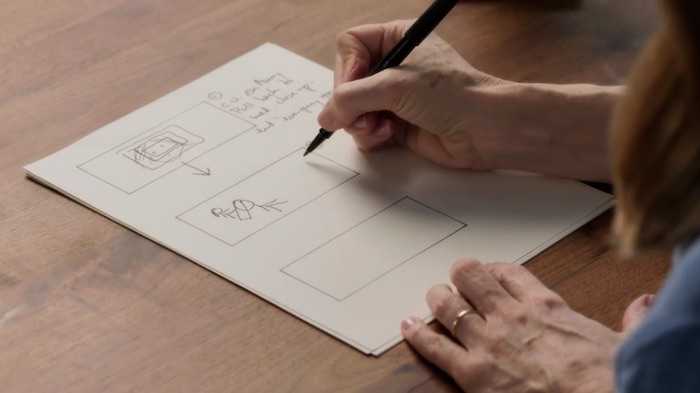 In terms of structure, Foster's MasterClass follows a simple yet effective formula. She begins by introducing her lesson objective, usually with reference to her own personal experience and opinions on the subject.
She then presents you with one or more case studies that serve as examples for her teaching. After a short screening, Foster picks apart the clip, showing you how she arrived at the final product through storyboarding, script-drafting and editing.
As a fairly lengthy course, I think it's easy for the lesson topics to become muddled and unclear. But I think MasterClass did a great job at setting out a logical structure for the course to follow.
In fact, the course layout follows a mostly linear structure in terms of how the film planning would work in real life – from initial idea through to post-production.
This was a nice way to break down an overwhelming course subject into manageable chunks — especially for students to revisit.
Accessible Language Choices
If, like me, you find the technicalities of film a little daunting, Foster's approach should hopefully put you at ease. Admitting her own struggles with filmic language, Foster chooses to present filmmaking in mostly layman's terms.
While technical language isn't absent in this course, Foster uses complicated terms sparingly — and always explains them when she does. In fact, the Workbook even includes a glossary for you to revise.
Overall, Foster's delivery is uncomplicated, and she always backs up her teaching with concrete visual examples to cement your understanding.
Of all the film courses I'd taken on MasterClass, this is probably one of the less jargon-heavy and far more focused on the storytelling aspects of film.
What I think could be improved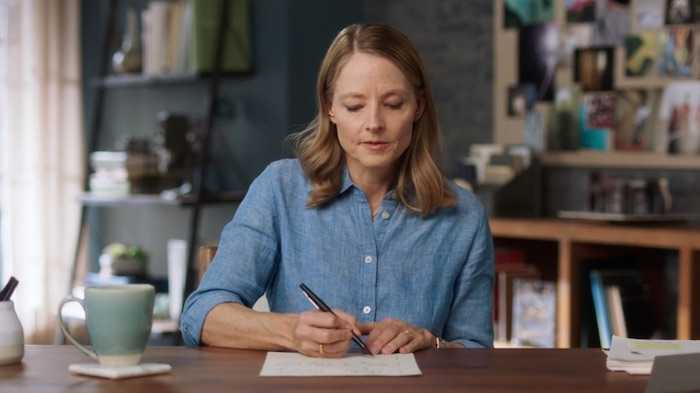 Less Suited to Film Students
Although this course is targeted towards young filmmakers, Foster never refers to film students in particular. Perhaps because of her own directing path through her career in acting, Foster mostly shies away from the topic of film school and universities.
Because of this, I'd say this course is less suitable for those working through the college system, mainly because Foster cannot relate to the specifics of what film students have (and don't have) at their disposal.
In fact, a course like David Lynch's is probably a better investment if you're a current or prospective film student. His advice is much more practical when it comes to physically shooting a film and undertaking, say, location scouts.
Fast Speaking Style
While Foster is undeniably eloquent and articulate in her delivery, it's worth mentioning just how quickly she talks. It might seem like a minor detail, but if you're someone who likes to make notes as you go, prepare to pause and rewind at times to get the most out of the lesson.
Contains Several Spoilers
For me, one perk of this MasterClass is that it's case-study-heavy. Foster always finds examples to support her points and to ensure your understanding of the lesson. That being said, this does come with some film spoilers that you should be prepared for.
This is certainly the case for her 4 feature-length films, but also extends to other movies such as Taxi Driver, The Martian, and The Piano. If you haven't seen these movies, it's worth bearing in mind that Foster will examine the story in some depth.
So, unless you don't mind the spoilers, it's worth having watched some of the recommended movies in the Workbook before starting Foster's MasterClass.
Who is this course for?
In my opinion, the Jodie Foster MasterClass is best suited to someone who is:
Interested in independent filmmaking
Keen to learn from a renowned award-winning actress
More interested in the organizational side of filming
Eager to improve their communicative skills on set
This class is best suited to those who are interested in independent filmmaking rather than big-budget productions. You'll learn how to be economical in your choices, make the most of your documents, and collaborate with others.
If you're more interested in blockbuster productions or the more technical side of filmmaking, I'd say this course is less relevant to your areas of interest. An alternative such as Ron's Howard's MasterClass might be a better fit.
How much does the course cost?
MasterClass pricing may have changed since this review was written, so for the latest purchasing information please check here.
At the time of writing, a MasterClass subscription costs $180 per year ($15 a month).
With the subscription, you have access to all the 90+ courses on MasterClass.
The great thing about this offering is that the more classes you take, the less the effective cost per class is.
For example, if you're able to find at least 4-6 classes you like, it means you're effectively paying $30-$45 per course. ($180 / 6 classes = $30).
Bearing in mind that these classes are taught by world experts the value is unbeatable. It's sort of a way to hack learning.
Whatsmore, MasterClass also offers a 30 day refund if you're unhappy with your purchase.
If you want to buy the course individually, there is a way to do this — however it's a little convoluted. You can buy a single MasterClass as a gift, and essentially gift the course to yourself. The price here is $90.
However, arguably the best value is with the All-Access pass, especially considering MasterClass has a very complimentary course to this one
Alternatives to the Jodie Foster MasterClass
Luckily, there's no shortage of courses on the Internet today.
On MasterClass alone, you'll find the following filmmaking classes:
Ken Burns Teaches Documentary Filmmaking
With the all-access pass, you can watch all of these courses. This is a great way to get a more rounded learning experience.
One alternative outside of MasterClass is the "Complete Filmmaker Guide" class on Udemy. While slightly cheaper than Foster's course, it lacks the celebrity-led tutelage and focuses on giving you a "film school" level of understanding.
In addition to that there are some great specialist film making platforms out there with a range of courses for all abilities, such as MZed.
In my opinion, the quality of teaching and production values justify MasterClass's steeper fees. If you opt for the all-access pass, you can even mix and match courses from other filmmakers to gain an even better insight into directing.
The verdict?
MasterClass allows you to learn from some of the best writers and directors in the business. This offers an industry level of learning that is unmatched on other e-learning websites.
Jodie Foster MasterClass: what others have said
My aim here is to present the most fair and balanced review of Jodie Foster's MasterClass. So, it's worth drawing attention to others' experiences of the course — both good and bad.
I searched Reddit and similar forums to get a better idea of what people thought of Foster's course.
While most feedback was positive, students did point out the lack of on-set footage — especially considering Foster's emphasis on collaboration:
"Ms Foster gives her all during these classes [...]. I do wish, however, that she had let us into the space where she is literally directing an actor(s) in a scene. In addition, [...] I waited throughout the MasterClass to see the segment of screenplay written at the beginning come to fruition, even if just for that one scene."
- Comment from Reddit
One user even pointed out her lack of experience in filmmaking itself — having only 4 feature films to her name and a more prominent career in acting.
"I don't understand how she has a filmmaking class when she isn't really a filmmaker."
- Comment from Reddit
While I found this last comment a bit unfair (Foster has a lifetime of experience on movie sets and has learned from the best), I did agree that her class was lacking on-set footage and that some of her examples were fragmented.
That being said, Foster has a huge fan base and has mostly positive reviews:
"I have watched many of these MasterClasses and this one with Foster is hands down my favorite. What a monster talent and communicator she is!"
- Comment from YouTube
Moreover, students found her particularly skilful in communicating her ideas — she even had more positive feedback than Scorsese!
"I've sampled some of the other teachers so far but landed on Jodie's class mainly due to what caught my attention from the beginning and her delivery. I felt very much like we were having a real life discussion; that she was personal, real, raw, informative, not over my head in her delivery and information. I will go through it again…perhaps a couple more times after that."
Comment from the MasterClass community
All in all, Foster's MasterClass was well-received. Foster is a very articulate speaker and does her best to explain her ideas in the simplest terms.
The bottom line is:
Foster's course offers a unique perspective on filmmaking, largely based on what Foster believes to be at the heart of a movie. She also takes you through her step-by-step process of planning and bringing a film to life.
If this appeals to you, you'll likely enjoy this course. But, if you're interested in more on-set footage or technical teaching, another course might be more suitable.
How long it took to complete the course
As a 4-hour course, you could easily spread this course out over a week, if you wanted to. Her 2nd and 3rd sections — "Developing the Story" and "Filming and Shooting" — are the most substantial, so I'd suggest dedicating a day each to these.
It's worth bearing in mind that Foster's class has a lot of additional resources — including a 66-page Workbook. While you're prompted to follow along with the documents during each lesson, I'd say it's beneficial to return to these PDFs in your own time to really appreciate them.
That being said, the total viewing time is fairly short, and you could easily dedicate an hour a day to the course if you wanted to. In my opinion, though, the 4 sections are the most logical way to break down the lessons, and are worth being "chunked" together at a time.
Is the course content unique?
While it's difficult for any course to be totally unique, I would say that Foster's class is the closest thing to it.
In her first ever online class, Foster shares her own views and experiences in the world of film and presents you with a pretty subjective, but insightful, viewpoint.
Foster places a lot of emphasis on female filmmakers as well as her own "signature" directing. You gain detailed insight into how she works rather than generic teaching on what filmmaking can do.
She supports all of her lessons with examples from (mostly) her own films. Foster also admits that she's never gone into her craft in this much detail before. I think this makes her MasterClass pretty unique in that respect.
What you will need
Luckily, this course requires no additional tools or equipment. If you have a film subscription, this can be useful for screening the full versions of Foster's films to better understand her references.
Is Jodie Foster's MasterClass worth it?
If you're a fan of Jodie Foster and/or are keen to delve into the world of independent filmmaking, I'd say this course is worth the watch.
It's particularly beneficial in teaching you about the planning side of filmmaking, from storyboards to shot lists and even how to make the most out of collaborative meetings.
However, if you're coming from a "film school" perspective or are after more technical-based teaching, this class is probably not for you.
Overall:
If you like what you saw in her trailer, you'll probably be impressed by this class. The course follows a logical structure that focuses on film as a storytelling medium.
Whether this course appeals to you or not, I always think it's worth checking out the other options on MasterClass, either as an alternative to Foster's course or as a complement to it.
If you're looking for a value-for-money option, the all-access pass allows you to take all MasterClasses across a yearly subscription.
Frequently asked questions
How much does Jodie Foster's MasterClass cost?
A MasterClass all-access-pass costs $180 a year ($15 a month). This gives you access to the Jodie Foster MasterClass, alongside 90+ other courses.
How long is the Jodie Foster MasterClass?
Jodie Foster's MasterClass is 4 hours and 3 minutes long and consists of 18 videos divided into 4 sections.
Can you get Jodie Foster's MasterClass for free?
Unfortunately you cannot get theJodie Foster MasterClass for free. But MasterClass has a range of purchasing options and offers refunds if you're not happy.
Can I get a refund if I don't like the Jodie Foster MasterClass?
Yes, MasterClass operates a 30 day refund policy if you purchase directly through them. If you purchase through other providers, their returns policy may apply.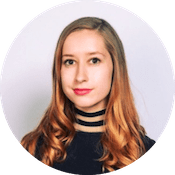 Rebecca graduated from King's College university with a first class honours in English Language, followed by a Masters' Degree in Eighteenth Century Studies.