If you're interested in learning more about the great game of poker, you may have heard about Daniel Negreanu's MasterClass.
Daniel Negreanu is a poker veteran with 20 years of professional experience under his belt. And he's also one of the best known poker influencers online. His vlogs amassing tens of thousands of views from poker fans keen to see him play.
And MasterClass is giving its users the opportunity to learn how to play poker straight from the man himself.
When I first heard about the course, I was excited to give it a try. After watching Negreanu battle with players like Phil Hellmuth and Tony G for so long, I was stoked to hear his take on playing poker at a high level.
Having finished it, I can report that I'm very impressed with the course, but that it's not for everyone. So in this Daniel Negreanu MasterClass poker review I'll break down everything you need to know about it to help you decide if it's really going to improve your game.
But if you're in a hurry, here's the abridged version.
.
Quick summary
You will learn:
Fundamental poker math to maximize value from any hand
How to bet and raise to gain the advantage
Mastering, and recognizing, the bluff
How to strategize during cash games and tournaments to maximize profits
Poker psychology – masking and reading your own tells
How Negreanu turned poker into a full time job and how you can do the same
Pros
Well structured lessons with a mixture of theory and interactive puzzles
Uses real world examples to be more applicable
Exclusive film study on some of Negreanu's biggest games
Incredible value for money at nearly 8 hours of content
Cons
May be a little intimidating for absolute beginners
Won't teach you more advanced modern theory
Length of course: 7 hours and 40 minutes, comprised of 38 video lessons
Best for: Beginner to intermediate players looking to up their skills. Experienced players looking to turn pro. Fans of Negreanu who want to better understand his process and approach to poker.
Overall: Hands down one of the best resources for learning poker fundamentals I've come across. If you're a beginner, this course has everything you need to know to build a solid poker foundation, and there's plenty of unique insight Negreanu gives that intermediates can learn from as well. If you're getting started in poker and want to take your skills to the next level, this course is essential reading.
In this review we'll cover:
About Daniel Negreanu and MasterClass
Inside the course
What I liked and thought could be improved
Who the course for and costs
Daniel Negreanu MasterClass price
Alternatives
What others have said
Content uniqueness
What you'll need
And most importantly, is it really worth it?
About Daniel Negreanu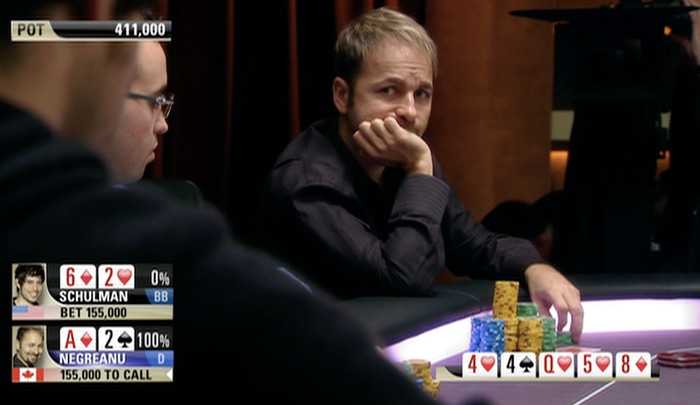 What can you really say about Daniel Negreanu that hasn't been said already?
I could talk about how he's won 6 World Series of Poker bracelets and two World Poker Tour titles. I could mention he's been named player of the year by both the World Series of Poker and the World Poker Tour, twice each. I could even bring up his induction into the Poker Hall of Fame in 2014.
Perhaps what stands out more than all that, though, is his status as the 3rd biggest live tournament winner of all time, having won an eye-watering $42,000,000 over the course of his career.
Negreanu is a monster on the felt with a renowned ability to look straight into player's souls, and his accolades speak to that.
If you're looking for a good poker instructor, there are very few names you could rank above him.
And if you haven't seen the trailer for his Daniel Negreanu Teachers Poker MasterClass, you can check it out here:
About MasterClass
Masterclass is an online learning platform that offers courses from world-class experts in a variety of subjects.
The site has over 180 celebrity-taught courses available right now, featuring world-class experts like Phil Ivey, Garry Kasparov, Gordon Ramsay, Steph Curry and many more.
Having taken a number of MasterClass courses myself, I can confirm that many are fantastic, and give you a great insight into their chosen subjects. That being said, some are better than others, and it's important to do your research beforehand to make sure the course you're choosing is the right one for you.
If you want more details on MasterClass and some of its most popular classes, check out our Masterclass review and best MasterClass article.
Inside the Daniel Negreanu Poker MasterClass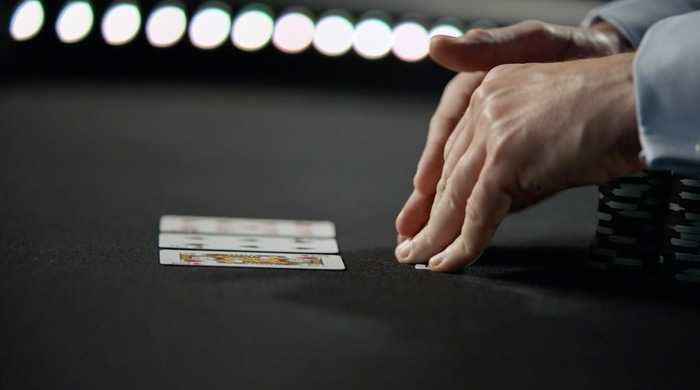 Daniel Negreanu's MasterClass consists of:
38 video lessons totalling at 7 hours and 40 minutes of run time (average video length is between 10 and 30 minutes)
122 page workbook breaking down the lesson content as well as providing copies of diagrams seen in the videos and definitions of the terms used
After seeing the run time, you've probably already guessed that Negreanu's MasterClass covers a wealth of poker content. With almost 8 hours of content, there's a huge range of topics covered here, from fundamental math to winning tournaments.
The basic formula of the course is to have a few very technical lessons covering all relevant theory and strategies, followed by a film study where Negreanu narrates over footage of professional games he's taken part in and what we can learn from them.
To explain the course curriculum, I'm breaking it down into five general topics: basic theory, betting, bluffing, tournament strategy, tells, and professional poker, and I'll detail what kind of lessons Negreanu teaches within these topics.
Basic theory: Lessons 1-5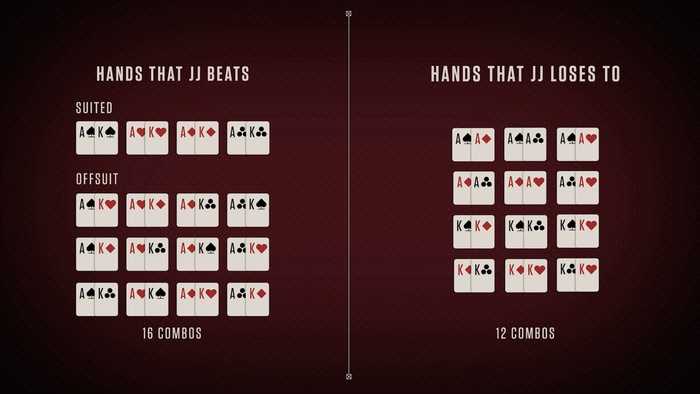 The first few lessons of this MasterClass are dedicated to the fundamental math of poker.
Before we deep dive into advanced betting strategies and guessing people's bluff by how they scratch their eyebrow, we take some time to go over the first things any poker player should be thinking about e.g. table position, hand ranges, etc.
Some of the concepts covered here can be a bit baffling at first, but are perfectly manageable if you've got some experience playing poker already. Lessons are also interspersed with interactive quizzes and film studies that help break up the denser sections.
In this section you'll learn:
How your position at the table should affect your bets
How to work out your opponent's hand ranges
Reading board texture
How to use game theory to up your win percentage
Betting and raising: Lessons 6-9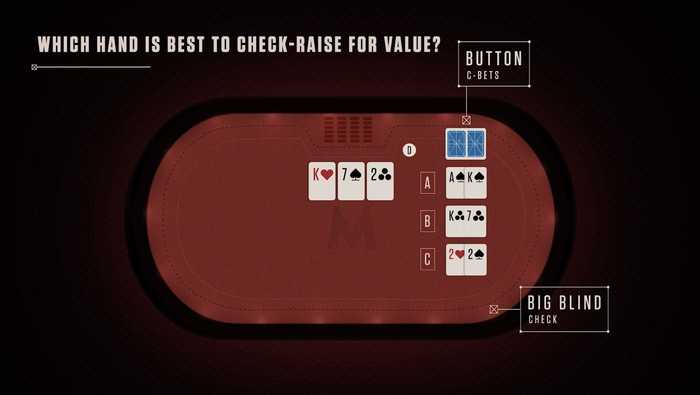 This next section of the course covers basic betting strategies and how and when to implement them. Negreanu also covers some beginner traps to avoid to make sure you're betting intelligently.
In this section you'll learn:
What a c-bet is and when to use it
How and when to check raise
How to use three-betting to your advantage
Bluffing: Lessons 10-17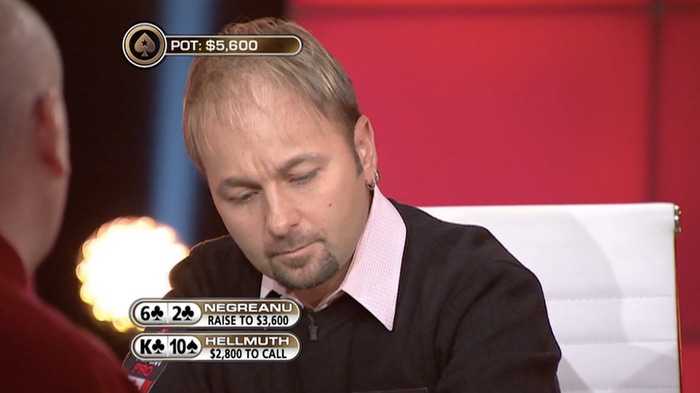 This is one of the more in depth parts of the course, covering all the nuances of how and when to bluff, as well as detecting an opponent's bluff.
Negreanu starts by teaching the basic bluff but then broadens into more advanced bluffing tactics like overbetting and mixed strategy.
In this section you'll learn:
How to make a bluff believable
How to detect your opponent's bluff
When and why you should overbet the pot
What mixed strategy is and how to use it
Common betting mistakes pre and post-flop
Tournament strategy: Lessons 18-22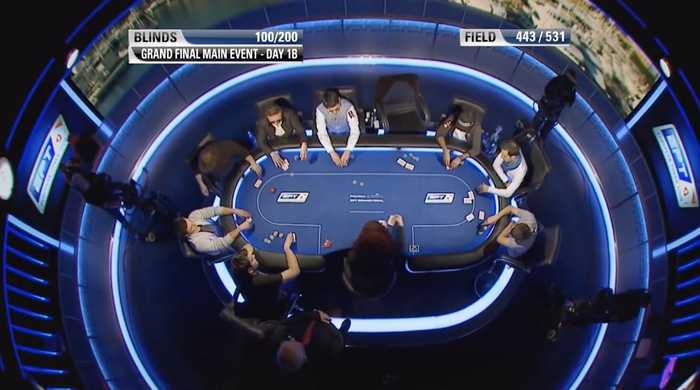 Negreanu's foray into tournament strategy marks the half-way point of the course. In these lessons Negreanu takes a step back from the felt and focuses more on overarching strategy, breaking a tournament down into the early, middle and late stages and discussing how you should vary your approach to each game as the tournament progresses.
Negreanu also spends some time talking about cash game strategy, and how the one and done nature of a cash game separates it from a tournament, and how that should inform your decision making.
In this section you'll learn how to:
Survive the early stages of a tournament
Adapt your playing in the middle and late stages
Win the final table
Maximize your odds in a cash game
Tells: Lessons 23-31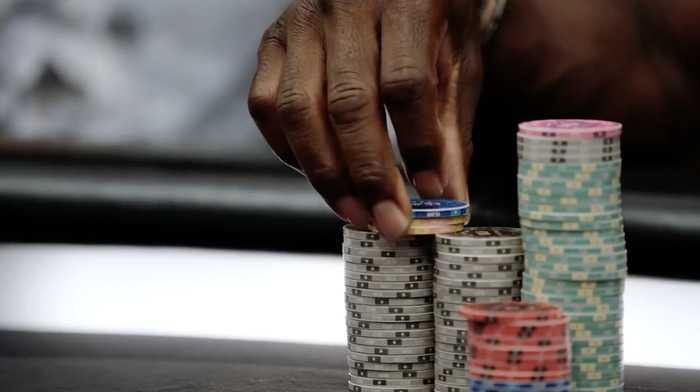 This is one of the juicier sections, and the one I was most excited about taking coming into the course. Here Negreanu gives a full rundown on everything you need to know about poker tells and reading opponents.
He starts with the basics about masking your own tells and drawing out other people's, but then progresses onto the more psychological aspects of poker, such as using table talk to your advantage and managing tilt.
In this section you'll learn how to:
Mask and spot tells
Use table talk as a weapon
Regulate your emotions at the table
Not get tilted, and punish players who do
Control your table image
Poker as a profession: Lessons 32 – 38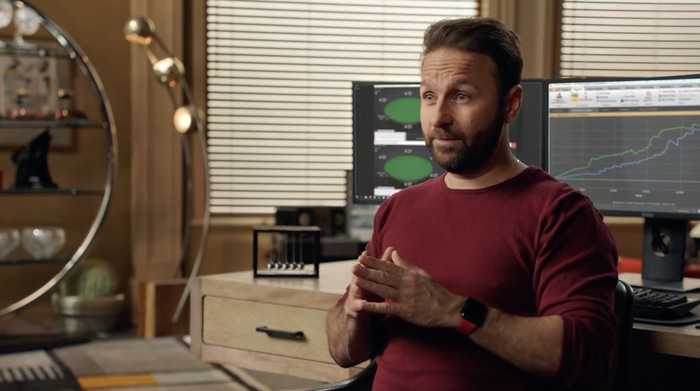 The final lessons in the course increase the scope even further to cover career strategy and how Negreanu is able to make poker into a living.
Negreanu covers the skills that you'll need as a pro poker player and how to plan your games and turn poker into your day job. Negreanu doesn't sugarcoat the fact that poker is a difficult career path that requires a lot of hard work and planning.
However, Negreanu gives a lot of sound financial advice on the basics of how to create a (somewhat) stable income from poker: it's a great resource for people considering taking this career path and will help you understand what that would entail.
In this section you'll learn:
How to profile players
How to choose your games
How to manage your bankroll
How to train off the felt
What life as a poker player is really like
There's also a bonus lesson to round off the course about applying everything you've learnt so far to online play.
What I liked about the Daniel Negreanu MasterClass
Well-structured lessons
The thing that impressed me the most about the course was Negreanu's ability to transform otherwise dense poker theory into a digestible format.
There are certainly lessons that any math-focused player will enjoy (spreadsheets and formulas galore), but these heavier moments are interspersed with interactive quizzes, and film studies that make the content easier to absorb.
The effect of the structure is that it makes watching and learning from Negreanu's MasterClass easier, which is really essential for a course that's as long and in-depth as this one.
Gets you thinking like a pro player
Following on from the previous point, another benefit of Negreanu's teaching style is his focus on applicable skills and active learning.
The use of quizzes I mentioned before does a good job of getting your poker brain working, and Negreanu spends a lot of time applying his theory to a realistic play scenario to explain the optimal play.
I've definitely seen a noted improvement in my playing since taking and working back over the course content, and I attribute a big part of that to learning how to act in common scenarios.
Exclusive breakdowns of Negreanu's best games
These parts are a real treat for any poker fan. Watching Negreanu talk through what he's thinking during some of his biggest plays is a great educational tool and a fun insight into Negreanu as a player.
If you're coming into this fan as a Negreanu fan, you're bound to enjoy these sections, and they might even teach you a thing or two about poker.
Super in-depth curriculum
This was the one that really sold me. Negreanu's MasterClass clocks in at 7 hours and 40 minutes of in-depth content, making it a great investment as a poker learning resource.
Bigger doesn't automatically mean better, but in the case of this course, the extensive amount of content means that a lot of ground gets covered and Negreanu is able to give a really fleshed out and complete overview of poker as a game.
It's clear that Negreanu was given free reign to teach whatever he felt was important, and as a result a wide variety of topics from spotting tells to poker theory to tournament strategy is taught here, making it feel like a very complete package.
You'll have to take a bit longer to get through all the available content, but when the topics are varied and the quality is consistent the way it is here, I see that only as a plus.
What could be improved
A bit intimidating for the absolute beginner
Now don't get me wrong here, I think the content of the course is fantastic for a beginner. It teaches good fundamentals all round.
However Negreanu, being a very experienced player, leans very heavily on poker lingo. This isn't an issue if you've already spent some time playing and are familiar with the terms, but if you're very new it may seem a bit daunting when you have to pause every 10 seconds to look up a new phrase.
This is one point where the workbook shines however, giving a full glossary of all the terms used throughout, and if you are a beginner taking the course I recommend that you take a few minutes to familiarize yourself with some of the language before diving in.
Less love for modern theory
As with all skill-based games, the meta-game is a hard horse to keep up with. Especially with the advent of simulator software, optimal plays from common hands and board textures are constantly being re-evaluated.
Negreanu's course tends to favor the more fundamental theory rather than going into the new cutting-edge plays being discovered, which makes it less applicable for people playing in high-level games.
However it's worth mentioning that Negreanu admits this, openly stating that a lot of the advice he gives is intended for the average player, not someone sitting at the WPT final table.
The content here is still great stuff for beginner players, but obviously as you progress to an intermediate to advanced player you should look to expand your understanding of theory beyond the fundamentals.
Who is this course for?
Negreanu's MasterClass is definitely designed with beginners in mind, though a little bit of poker knowledge coming in doesn't hurt. In my opinion this course is best suited for:
Beginner's looking to build a solid skill foundation
Anyone new to tournament play who wants to learn how to strategize
Aspiring players looking to turn poker into their full-time job
Fans of Negreanu who want to hear his unique approach
How much is the Daniel Negreanu MasterClass?
At the time of writing MasterClass had three subscription offers. The cost of these (per month) is:
Individual (1 user) $10
Duo (2 users) $15
Family (6 users) $20
All are billed annually, which at first glance may seem pricey.
However, you can considerably reduce your costs by taking as many courses as possible.
With nearly 200 courses on the platform you're likely to find quite a few to interest you. Even if you buy an individual membership and find only 10% courses of interest this still works out to only $6 a course:
$120 (annual individual membership fee) / 20 courses = $6.
And if you join with friends or family then the cost of each course is drastically reduced. Check out our MasterClass review or MasterClass cost articles to see how.
Bearing in mind that these classes are taught by global leaders in their fields the value is unbeatable. You can pay over $100 for an online course taught by someone you've never even heard of, never mind the caliber of teachers on MasterClass.
What's more, MasterClass also offers a 30 day refund if you're unhappy with your purchase.
You can also purchase MasterClass as a gift.
Alternatives to the Daniel Negreanu MasterClass
Negreanu's MasterClass is far from the only poker course available online.
Depending on what you're looking for, there are other options to consider when looking for the right online poker class for you, varying quite significantly in price and quality.
To this end I've outlined a few popular courses available right now outside of Negreanu's MasterClass that could be worth a look.
Udemy:
Udemy is a popular online marketplace for virtual courses, and has a range of poker classes, the most popular of which being "Conquer micro stakes poker" by Alton Hardin.
The course is well reviewed on the site and, as of time of writing, costs $55.
I myself haven't experienced it so I can't speak to the quality, but from reviewing it's curriculum it seems to be centred specifically around a particular poker ruleset – micro stakes no limit texas hold'em.
If this is the only rule set you intend to play then it may be worth further investigation. But if you're looking for a more general overview of poker outside of a specific ruleset, Negreanu's MasterClass better caters to this kind of experience in my opinion.
Upswing poker:
Upswing Poker is an online streaming platform dedicated to poker teaching content. Upswing has a variety of different courses available on their site, with prices ranging from $7 to $999.
I've sampled the courses and can recommend them in good faith. The ones that I tried were a lot of fun and quite challenging, and make the site well worth a check. Read my Upswing Poker Review here.
I saw a number of reddit users confirming the Upswing's courses were high quality, so if you're interested purely in a poker course, doing some further research into Upswing could be an option for you.
MasterClass:
MasterClass itself actually has another poker course, taught by multiple time world champion Phil Ivey.
Phil Ivey's class breaks down a number of famous poker hands whilst also teaching key aspects of the game, but rather than going into too much detail here I'll recommend you check out our review where you can get a full breakdown of the MasterClass.
If Ivey's class looks interesting to you, remember that a MasterClass subscription will give you access to both courses, as well as dozens of others on a whole range of topics, making it another good argument for MasterClass as your platform of choice.
What others have said
Online, the Negreanu MasterClass has been met with comprehensive praise.
There are the usual comments that make you question if you're talking about the same course (one particular redditor, when responding to a post asking if the course was worth the money, criticised the 8-hour long MasterClass for being "too short to go into detail").
They're fun to read in retrospect but stress why it's important to seek out informed reviews before you end up discounting a product that could've been exactly what you were looking for.
However, the general consensus seems to be that Negreanu's MasterClass is a good course for beginners:
"That course is actually great for the basic ABC thinking in poker, which is the foundation of every player's play. If you are new at poker it is great."
In my opinion this is the best summary of the course, it's an encyclopedia of poker fundamentals, and a fasttrack for learning if you're new to the game and looking to grow.
Another frequent comment I saw was about the price, with a few commenters suggesting the price was a bit steep;
"I definitely learned a few things from his class but unless you're going to use your subscription for other things other than poker, the price is a little high".
I think this comment undersells what you're getting from a MasterClass subscription – access to over 100 high quality courses across a range of subjects.
So if there are just three of four courses you're interested in, the price does make sense.
Moreover, even if you're just interested in poker, MasterClass offers both this and the Phil Ivey MasterClass for over 10 hours of high quality poker instruction. By themselves for the annual subscription fee of $180 is still cheaper than many of the more expensive courses (Upswing offering courses costing up to $999).
How unique is the course content?
One of the issues with many online courses aimed at beginners is the over-saturation of available content. It's difficult to make your course unique when so many beginner courses exist, especially for such a popular game like poker.
That being said, whilst much of the content is universal poker fundamentals most courses would teach, Negreanu is able to add a lot of his own flavor to the MasterClass.
By splicing up his theory sections with interactive puzzles and film studies from his own games, all delivered with his own unique charisma, Negreanu is able to create a course that can stand out against many of its contemporaries.
If your only interest is raw poker theory, there are many other courses and resources that will cover the same points. However there are no other courses which can emulate Negreanu's cool charm, quick wit and poker prowess
What you'll need
The course doesn't really have any equipment requirements beyond:
A place to play poker, be it online or at the table
A deck of cards to do some study on your own time
A notebook would be helpful when going through the theory sections
Is the Daniel Negreanu MasterClass worth it?
In my opinion, yes.
The course isn't going to be right for everyone, but if you fall under one of the categories I mentioned in my 'who is it for?' section, I can't recommend it enough.
If you're a beginner looking to take your poker skills to the next level, then this course has all the resources you need to help you do it
If you want an introduction to tournaments or you're interested in how you could turn poker into a career, Negreanu gives a great overview of tournament strategy and some salient advice on how he's managed his earnings from poker over the years.
If you're looking for state of the art poker theory to give you the edge in high-level games, then this course isn't for you, Negreanu's MasterClass is definitely intended for beginner to intermediate players, and those are the people who are going to get the most out of it.
Overall:
There's an extensive wealth of poker content here covering every conceivable topic, and it's all taught in an intuitive and entertaining way.
After taking some time with the course's content I can hand on heart say that my poker game and understanding dramatically improved, and it's given me a much deeper appreciation for the depth of the game.
If you're looking for a poker course to teach you the fundamentals, introduce you to tournament/professional play, or you're just a fan of Daniel Negreanu, brush up on your poker terminology and give it a go.
Frequently asked questions
How much does the Daniel Negreanu MasterClass cost?
A MasterClass all-access-pass costs $120 a year ($10 a month). This gives you access to Daniel Negreanu's class, alongside 190+ other courses.
How long is the Daniel Negreanu MasterClass?
Daniel Negreanu's MasterClass is 7 hours and 40 minutes long, broken up into 38 videos.
Can you get the Daniel Negreanu MasterClass for free?
Unfortunately you can't get this course for free. But MasterClass has a range of purchasing options and offers refunds if you're not happy.
Can I get a refund if I don't like the Daniel Negreanu MasterClass?
Yes, MasterClass operates a 30 day refund policy if you purchase directly through them. If you purchase through other providers, their returns policy may apply.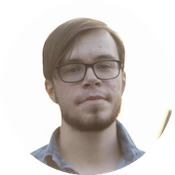 Finn is a post-graduate student at King's College London. He has an undergraduate degree in Sport Science and is currently studying for his masters in physiology. In his spare time he's a keen martial artist and musician.