"Nothing is going to get you farther along than the ability to communicate and connect with people."
Robin Roberts is a broadcasting legend and has been voted The Most Trusted Person on Television.
She's been connecting with audiences through the camera for over 30 years. And Robin is renowned for not just delivering the news, but feeling it.
So if anyone can deliver an online course on effective, authentic communication, it should be her.
But as with anything that requires an investment of your time and money, it's worth considering whether the Robin Roberts MasterClass is a good fit for you.
So, in this Robin Roberts MasterClass review, I'll take you through what the course includes, whether it's worth the money, who it's for, and whether there's something better out there.
But first, the highlights:
.
Quick summary
Learn how to:
Establish genuine connections with others
Develop your listening skills
Find strength in vulnerability
Build optimism and resilience
Overcome fear and self doubt
Speak confidently in public
Interview (and interview others) successfully
Communicate your value at work
Develop techniques for success in broadcast journalism
Pros
Energizing and inspiring, with practical life lessons
Well structured to build skills
Feels like a personal one-to-one MasterClass
Helpful supporting footage and workbook
Cons
Rather a short class
2 out of 11 lessons more geared to those interested in broadcast journalism
Course length: The course consists of 11 lessons divided into four main sections. In total, it runs for 2hours and 10 minutes.
Best for: Anyone wanting to make themselves heard. Whether they be lacking in confidence, recovering from trauma or simply preparing for an upcoming job interview/pay review. And of course anyone wanting a career in the world of broadcasting who is an admirer of Robin Roberts.
Overall: A super effective class containing practical guidance that you can apply directly to your personal and professional life. Robin also shares transformative experiences from her own life journey to show how you can find purpose in difficult moments and become a more resilient, optimistic person (view details).
Now for my more detailed review, here's what I'll be covering:
A look inside the Robin Roberts MasterClass
Pros and cons of the course
Is the content unique?
Is there anything better?
Verdict: Is the Robin Roberts MasterClass worth it?
First the basics:
About Robin Roberts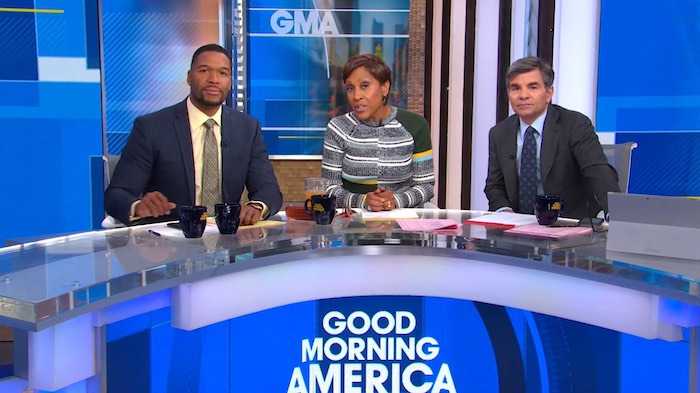 Robin Roberts is a beloved and respected broadcaster. She is currently serving as the longest anchor on the show, Good Morning America.
Robin was instrumental in making GMA the number one most watched morning show in the US. Under her leadership, GMA has won four Emmys and the People's Choice Award for Favorite Daytime TV Hosting Team.
Robin herself has received both a Peabody and a Walter Cronkite Award for Excellence in Journalism. She has also been inducted into the Broadcasting & Cable Hall of Fame.
Her bravery and candor in sharing her battle with cancer with viewers is characteristic of her approach to delivering news. She doesn't just present it, she feels it.
This has endeared her to audiences all over the world and earned her the Arthur Ashe Award for Courage as well as a Gracie Award for women who have made exemplary contributions in electronic media.
If you want to catch a glimpse of Robin in action, check out the YouTube Trailer for her class:
About MasterClass
MasterClass is an online learning platform founded in 2015 with a simple proposition: Everyone should have access to genius.
Unlike many online learning platforms, MasterClass instructors are A list celebrities who have earned global fame through being outstanding practitioners in their chosen fields.
There are over 150 courses available taught by household names like Gordon Ramsay, Margaret Atwood, Serena Williams, Bill Clinton and of course, Robin Roberts.
What also makes it unique is the exceptional production values of its video classes.
That said, MasterClass courses follow a specific style and that might not be suitable for everyone.
With that in mind, let me take you through this Robin Roberts MasterClass so that you can decide if it's right for you.
Inside the Robin Roberts MasterClass
The Robin Roberts MasterClass consists of 11 lessons varying between 8 and 18 minutes long.
It's a fairly short class, clocking in at just over two hours.
Alongside the video classes, you'll get a 29 page PDF companion workbook with supporting information and assignments
The course is broken down into 4 key sections as follows:
Meet Your Instructor
Personal Communication
Professional Communication
Communicating for Television
To give you an idea of what's included I've summarized key takeaways from each lesson below:
Section 1/4: Meet Your Instructor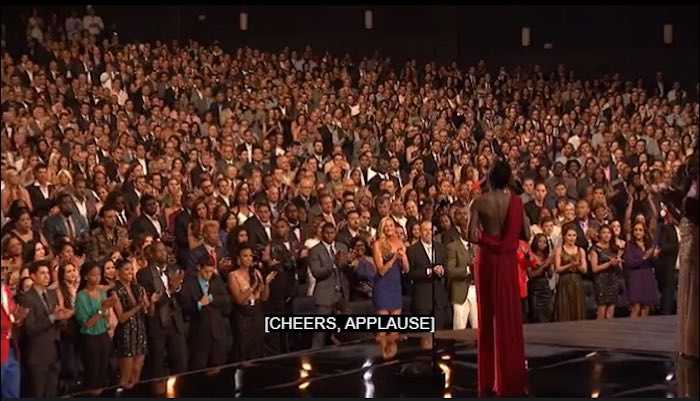 "The secret to getting ahead, is getting started. So let's get started!"
The class opens with a montage of iconic moments in Robin Roberts' life and career as a TV presenter.
Right off the bat Robin sets out what this class is all about.
She reassures us that, though she'll be covering broadcast techniques, the class is far more universal than that.
It's about communicating effectively and authentically.
Robin then sets out what she wants you to gain from taking her MasterClass.
Namely, she wants you to learn how to:
Dare to be real
Overcome fear and self doubt
Speak confidently and authentically in public
Make what she calls, "your mess your message"
Interview (and be interviewed) successfully
Negotiate to your best advantage
She shares the "peaks and valleys" of her life's journey and how her experiences have shaped her.
But also how knowing herself, and staying true to her dreams, enabled her to shape her own destiny.
I loved this introduction.
It was fast paced and punchy. Robin's sincerity was absolutely tangible. And she was super clear about her goals for the class and her commitment to you, the viewer.
You will definitely want to progress to the next section after this!
Section 2/4: Personal Communication
Making an Authentic Connection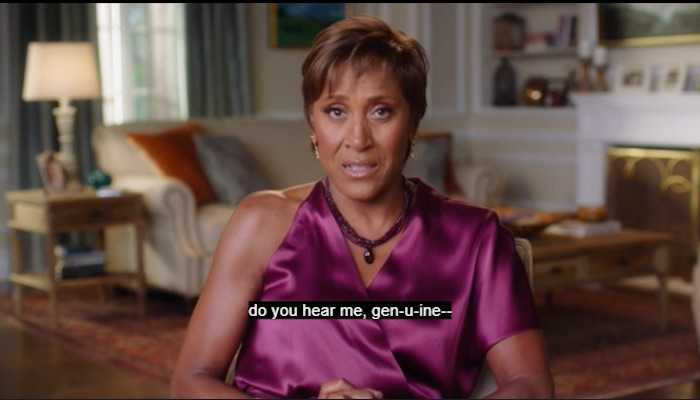 "Nothing replaces a human connection."
It's not rocket science. The key to authentic communication is having a genuine interest in someone.
But Robin drives this message home with a conviction and clarity that gives it a new edge. She shares ways to get back to basics and establish a genuine connection with others. Among these is to simply revisit the idea of good manners. 
Oh, and to use your phone as a phone, not as a text machine, to shape up your listening skills.
"When's the last time you actually *gasp* called someone, and didn't text them? Oooo! Oh! It's challenging because you got to actually listen. You got to actually talk. DO IT!"
The workbook provides a number of practical tips to demonstrate you're genuinely interested in people you talk to. And some challenges to help you advance these skills.
So we're off to a practical and motivating start.
Sharing and Embracing Vulnerability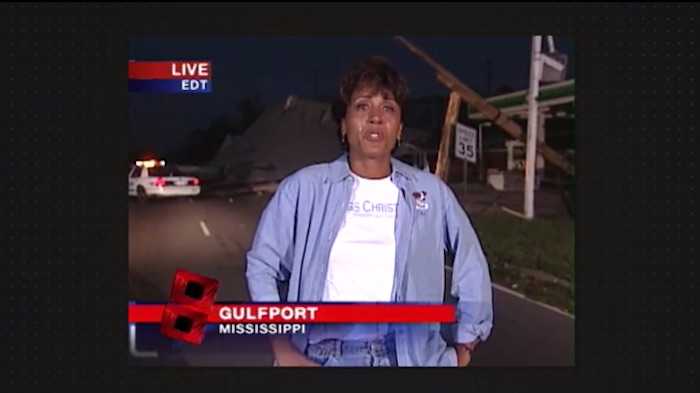 "Vulnerability is strength."
Here Robin shares the story behind her reporting of Hurricane Katrina – convinced her tearful, emotional display had cost her her job.
Far from it. The audience sensed she was speaking from her heart, rallied around and thanked her for understanding their pain. The experience had a huge impact on her and showed her that being real with people opens up channels for reciprocation with others. 
She urges you to rethink vulnerability, and explains how it can be a channel for a deeper connection with other people. Because ultimately, as Robin puts it, "People want you to help them share their story."
I loved that Robin learned to 'put herself' into her stories. This was very much against the rules of journalism at the time. Dispassionate reporting was the way to the top. In this respect, she broke the mould.
And in the next section we learn how she continued on this path.
Make Your Mess Your Message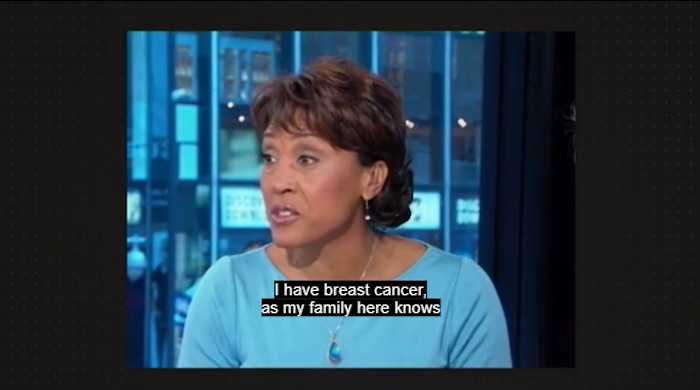 Make your mess your message is a mantra for Robin. She explains what it means to her, using the story of her deeply personal decision to share her cancer diagnosis with viewers. 
Everyone experiences tragedy at some time. But for Robin, the real tragedy is the failure to share with others. Because they may be experiencing the same thing – and your story may help them.
Robin shares a number of personal stories to help you find ways in which you too can find ways to make your own mess your message.
Do that, and you will not only help yourself, but "be of service to others through what you've gone through."
Robin acknowledges that being vulnerable is challenging, so this lesson ends with a reassurance that it's OK not to open up to others.
But also, using a further example from her own experience, she teaches you how you can recognize when your story contains a message that can help others.
And how, at the same time, you can help yourself.
Living With Optimism and Resilience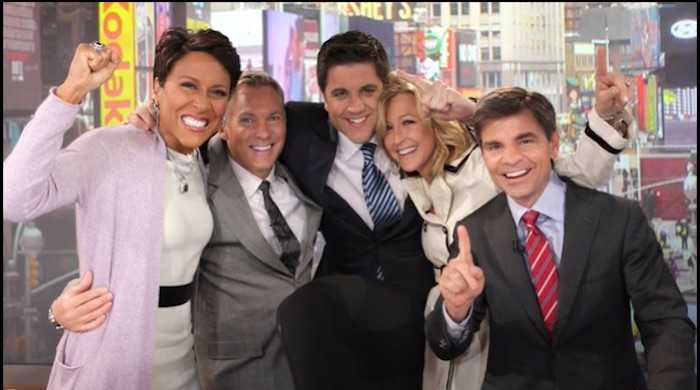 "If you hear nothing from me in this class, please hear this. Optimism is a muscle that gets stronger with use."
Robin is most insistent on this point. And she sets a challenge for you to explore the difference being an optimist can have on you, and your relationship with others.
In this chapter she provides lessons on how to build optimism so it becomes a habit. She teaches you to:
Look at the 'mountains' you already climbed and explore how you did it
Change the way you think in order to change the way you feel
Be the lead in your own life story
Revel in the journey, not just reaching the destination
And she shares a personal experience that will have you thinking: if she can be an optimist after that … I can too.
As she ends this section, Robin addresses you very directly with this message:
"You taking this class says a lot about you, that you are positioning yourself for good things to happen to you."
Section 3/4: Professional Communication
Interviewing for a Job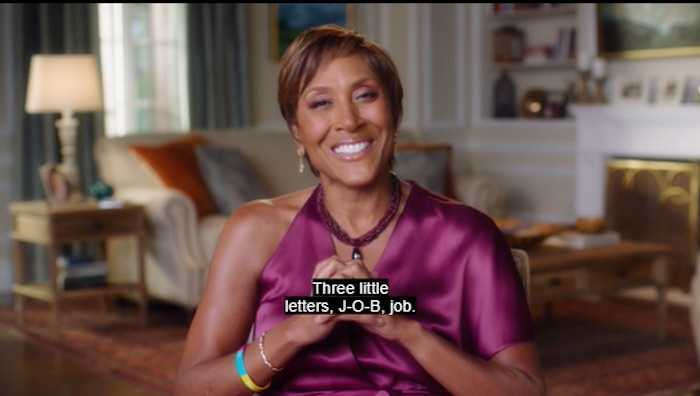 In this lesson Robin provides some novel (as well as practical) strategies for getting through the door to meet the people you want to work for. 
You'll learn how to:
Stand out
Bring ideas to the table
Get a job without asking for one
Reach out to people authentically
Follow up after the interview
The workbook is a great support for this lesson as it provides a clear practical list of dos and don'ts. It also provides more in-depth advice for creating a demo reel if you're specifically looking for a career in TV journalism.
And once you have the job, the next section shows you how to negotiate for a raise!
Communicating Your Value at Work
"What more can you do, now that you have that job?"
This chapter is about going beyond what you were hired to do so you can progress in your organization.
Of course, effective communication is key.
There are a number of great tips in this lesson and in the workbook to develop your negotiating techniques and build allies in the workplace. These include:
Aligning your values and goals with those of the organization
Forming sincere and supportive working relationships
How to get rewards without asking for them!
But above all, Robin encourages you to focus clearly on what you can do for your company, not what your company can do for you (to paraphrase JFK).
Public Speaking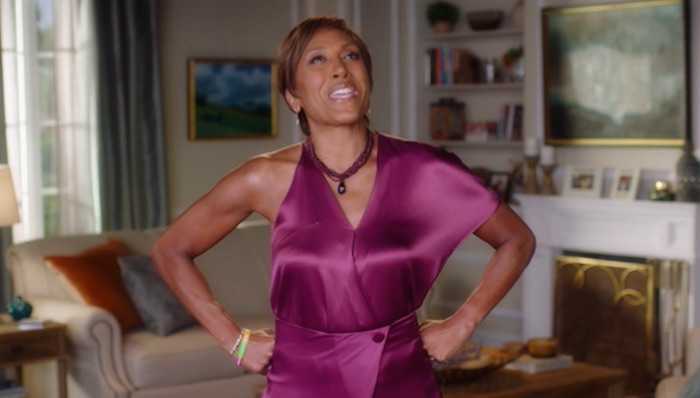 Presenting is part of everyday life in most workplaces.
So in the final lesson of this section, Robin explains how (and why) you should:
Start small
Know (and prepare for) your audience
Use 'power poses'
Be concise and enunciate well
Not rely on a verbatim script
Be sensitive to audience response
Enjoy the experience
And, most importantly not put too much pressure on yourself.
I loved the practical nature of this section. The skills shared here have a universal application and, used well, could make a major difference to your career, your life… and your bank balance!
Section 4/4: Communicating for Television
Behind-the-Scenes at Good Morning America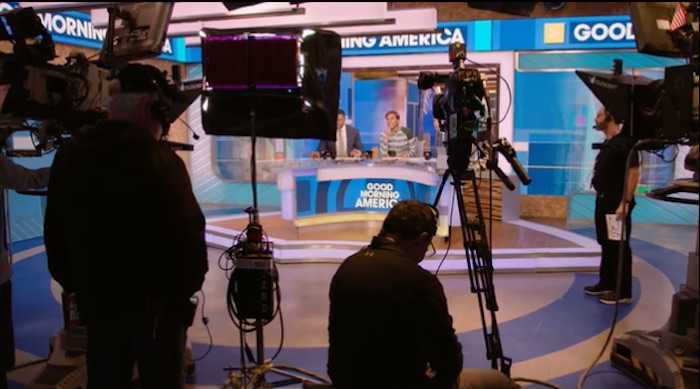 "I am going to take you behind the scenes of Good Morning America. Get ready for the ride!"
In this lesson you get a sneaky peek at the inner workings of news show, Good Morning America. Robin walks you through her working day and introduces you to the crew that make the whole thing possible.
If you ever wondered what TV presenters did with all that time when they're not on screen, you'll think differently after this lesson.
For anyone wanting to enter TV journalism, this is a great glimpse into the hard work behind seemingly effortless performances. And it's a great example of a team (and I mean the whole team, not just the three up front) working in sync, together.
It is, in fact, a working exemplar of authentic and genuine communication.
Communication for Television and Interviewing People for TV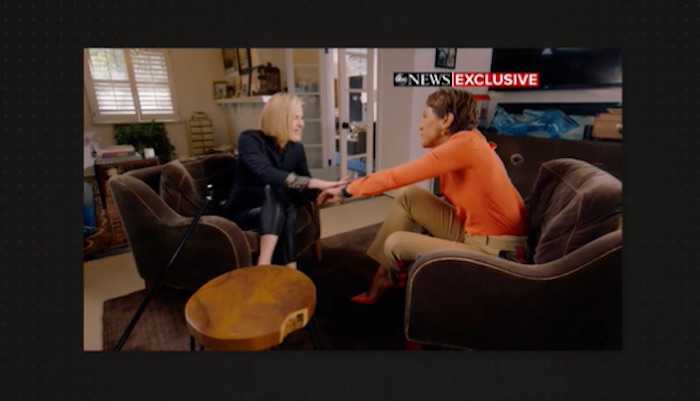 These last two lessons are targeted specifically at those considering a career in broadcasting.
In them, Robin shares her tips for success in this line of work, as well as her techniques for interviewing people.
You'll learn how to:
Focus on storytelling
Worry less about the process and more about the people you're communicating with
See yourself through the eyes of the producer
Research your interviewees and chat informally before the interview
Be sensitive around politics
And above all, LISTEN to your interviewee so you can follow up appropriately
And to see her philosophy in action, Robin walks you through her interviews with Selma Blair, Barack Obama and First Lady Michelle Obama.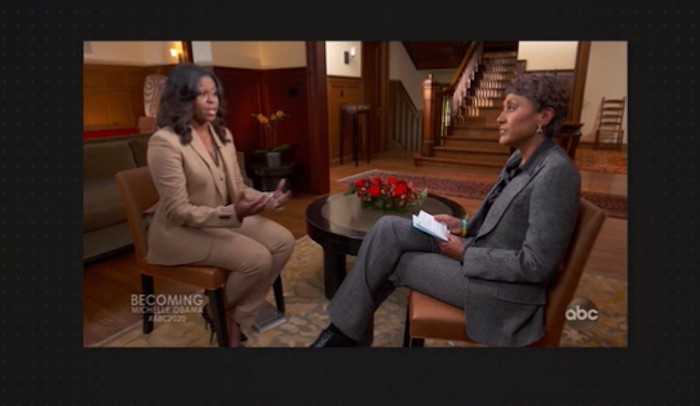 Before she leaves you, Robin has something to say to those of you wanting to enter the field of broadcasting directly:
"Go for it. Come on. Find your way. Join me!"
What I Liked about the Robin Roberts MasterClass
Feels like a 1-1 MasterClass
It's clear, right from the start, why Robin is such a popular and effective broadcaster.
Her direct approach, body language and manner of speech draw you right in.
At times it was as if I had privileged access to her – more like a live Zoom meeting than a pre recorded MasterClass.
And I'm not alone in thinking this:
"She absolutely embodies what she teaches. It really felt like me and her in that room and during that last video, with those last words, I felt completely acknowledged and uplifted and rewarded for watching the class."
- From the Robin Roberts MasterClass community page
Energizing and with Practical Life Lessons
Robin's sincerity and enthusiasm in this MasterClass are palpable.
She knows what she wants to say, and as a seasoned broadcaster she knows exactly how to get the message across.
No stumbling. No "you know?"s.
Just frank and touching stories of the challenges she's faced and the lessons she learned from them. Together with solid, practical advice as to how you can apply these lessons to your own personal and professional life.
Great structure and flow
The class hangs together well.
The introduction is stimulating and leaves you wanting more.
The first section provides context by helping you see why Robin is the person she is. She shares the ways in which she has shaped, and been shaped by, her life experiences.
This is followed by a solidly practical section containing lessons you can apply directly to your daily life.
It's worth noting – the class has been reorganized since it was first recorded. This is encouraging. It shows that MasterClass revisits its offerings rather than leaving them frozen in time.
Just don't be puzzled when Robin bids you farewell half way through!
Super helpful supporting footage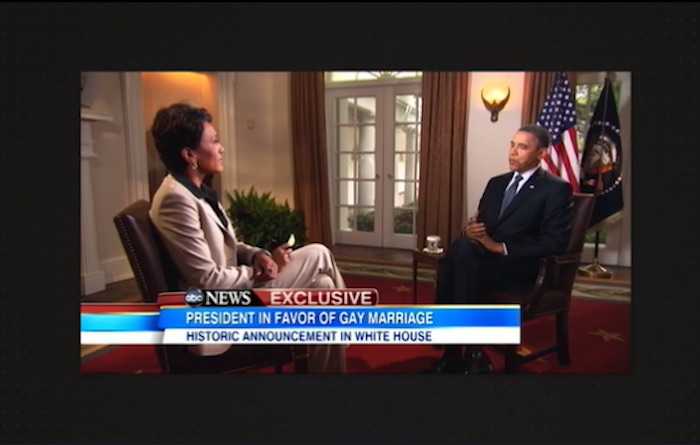 For anyone wanting to enter the world of broadcasting, the last section is phenomenal.
Robin not only explains and shares her techniques for interviewing, but exemplifies them with some great interview footage.
Warning. If you manage to get this far in the MasterClass without a tear. Make sure you have a box of Kleenex handy at this point.
Great Supporting Workbook

The workbook provides a great post course reference.
As well as summaries of the MasterClass lessons, there are:
Lists of do's and don'ts for various techniques
Activities to help you develop your communication skills
A brief history of broadcast news
And a code of ethics for journalists
What I Thought Could Be Improved
Rather a Short Class
At a little over two hours this class is somewhat shorter than others I have taken.
This is understandable as it is not teaching a purely practical skill like, for example, cookery. But it's a point worth considering before you invest your money.
Two Lessons Specifically Geared Towards Aspiring Broadcast Journalists
Not surprisingly, Robin does devote part of this MasterClass to tips and advice for those wanting to get ahead in a career in broadcasting.
Unless this is you, this section is not 100% relevant.
That said, these lessons do provide a fascinating insight into what goes into producing a show like Good Morning America. As well as the enormous amount of work that goes into what looks like effortless, high stakes interviews.
This section will change the way you watch news programming, even though you may not implement the lessons within it.
Who is this MasterClass for?
This class has something to offer just about everyone.
But to be a bit more precise, if you fall into one or more of the following categories you should seriously consider taking this class:
Anyone who:
Admires Robin Roberts
Wants to improve their communication skills
Lacks confidence
Has an upcoming job interview or pay review
Wants to develop public speaking skills
Is recovering from (or experiencing) trauma
Wants to reboot their life and seeks motivation to do so
Is seeking a career in the world of broadcasting
Wants an uplifting and inspiring couple of hours
How much does the Robin Roberts MasterClass cost?
The most popular way to access MasterClass is through a subscription package costing $180 per year (working out to $15 a month). 
The subscription gives you access to all 85+ courses and their resources and learning communities.
If you can find just four classes you like (and there is something for everyone) you're effectively getting each class for $45 ($180/4 = 45).
Bearing in mind that these classes are taught by globally acclaimed experts, the value is unbeatable. It's sort of a way to hack learning.
What's more, MasterClass also offers a full 30 day refund if you're unhappy with your purchase.
For more detail on other subscription options check out our article How much does MasterClass cost?
NB: MasterClass no longer sells classes singly.
Alternatives
In my view, this is the best MasterClass on the platform for developing authentic, effective communication.
However, there are three others you might consider. I've reviewed them all and have provided links to those reviews.
So that's already five relevant classes (including Robin's). Making the subscription great value.
And more MasterClasses are added every month so have a browse here to check out what's new. There are several other classes that might appeal including Bill Clinton, Bob Iger, Howard Schultz, and Paul Krugman to name but a few.
If you're looking for something a little more structured with assignments, the University of Pennsylvania Coursera course (Foundations of Positive Psychology), could be a good option for you.
You can audit the course for free, or pay a fee to participate and receive a certificate on completion.
If it's purely public speaking you're interested in, check out our article best Public Speaking courses.
Alternatively there's Lifebook online, which is a comprehensive system to improve your life across multiple categories simultaneously.
What Others Have Said
No review is complete without taking into consideration what others have said.
I took a long look at the comments within the Robin Roberts MasterClass community.
People who engage on this community forum are not shy about being negative in my experience. As you will know if you read any of my other reviews.
However, the response to Robin's class was entirely positive.
This is a small, but typical, selection of how students felt after taking the class:
"What a beautiful and astonishing Masterclass. I watched it in one sitting. This class spoke to my heart so much! It was incredibly moving and I was inspired to take notes the whole way through. 

What I love most about it is that she absolutely embodies what she teaches. It really felt like me and her in that room and during that last video, with those last words, I felt completely acknowledged and uplifted and rewarded for watching the class."
"Robin Roberts - You just inspired my moment, my day, my life. You slay me girlfriend. I love Master Class for giving you this platform. You just rocked the daylights out of my world. Thank you. 

Anyone out there in need of a profound lift, or who is starving to feel better about themselves in an instant, I hope you'll listen here and accept the blessing of this post. Thank you Robin."
"Robin was THE answer to all I was looking for! I'm so so so happy as she totally feeds my mind and soothes my soul. Her enthusiasm is infectious and she is just so warm and amazing…her energy…it totally leaps off the screen!!! I LOVE HER"
And the story was the same under the Youtube trailer for Robin's class:
"Just watched some of the episodes there, and wow. Absolutely amazing. Masterclass is always 10/10."
To be completely honest, at the time of writing I found no negative comments. This Robin Roberts MasterClass review article is the most critical one out there!
Is the Content Unique?
Not entirely.
There are a number of interviews with Robin on Youtube in which she discusses the life events featured in her MasterClass.
Though inspiring, these tend to be quite anecdotal. They're not specifically designed to provide practical advice and tips for you to apply to your own life.
Robin has also written the influential From the Heart: Eight Rules to Live By in which she does share the wisdom gleaned from life's hard lessons.
That being said, MasterClass has packaged this course so that it gives a complete overview of everything the book contains in 2 hours and more. It's intense, visual and engaging in a way that a 200 page book can't be.
There are high stakes interviews as well as archived footage from Robin's life that provide a learning experience that, in my view, you simply can't gain from the pages of a book.
What You Will Need
Quality time. This MasterClass is absolutely worth your attention. And to get the most out of it I recommend no distractions.
Oh, and if you're sentimental, a box of tissues.
Verdict: Is the Robin Roberts MasterClass Worth It?
In my opinion: Absolutely.
I've reviewed tonnes of MasterClasses and managed to find shortcomings in all of them. So it's not by any means typical of me to recommend a class unreservedly.
Robin Roberts is an incredible teacher with a rare ability to connect personally with her audience through the lens of a camera. She delivers this class, hands down, better than any alternatives I've seen.
She shares hard won words of wisdom to help you find purpose and meaning in difficult moments and become a more resilient and optimistic person.
Her story telling is well balanced with lots of sound, practical advice that makes it informative and moving to watch.
That being said, whether it's worth it depends on what you're looking for:
If you are looking for an assignment-based theoretical study programme, the University of Pennsylvania's course (Positive Psychology) on Coursera may be more your thing.
The bottom line?
Robin Roberts is a beloved and trusted broadcasting legend — and for good reason. This MasterClass is a rare opportunity to glean insights and tips that Robin has used to find success through sincerity.
Moreover, she is not only a natural teacher, but one ideally suited to the MasterClass medium.
Honestly, I think this is one of the best online courses I've taken. Paired with an all-access pass to learn from other instructors like Margaret Atwood and Helen Mirren? The price is unbeatable!
Frequently Asked Questions
How much does the Robin Roberts MasterClass cost?
A MasterClass all access annual pass is $180. This will give you access to all 150+ classes (and their resources) for 12 months.
Can I get the Robin Roberts MasterClass for free?
Sadly no. But MasterClass offers a range of purchasing options and refunds if you're not satisfied.
Can I get a refund if I don't like the Robin Roberts MasterClass?
Yes, MasterClass offers a 30 day full refund policy.
How long is the Robin Roberts MasterClass?
It consists of 11 lessons divided into four main sections. In total, it runs for 2 hours and 10 minutes. 
Can I buy the Robin Roberts MasterClass as a gift?
Yes. You need to select the gift option from the main menu. Then scroll down/across until you find Robin's class. Select it. Then make sure you choose 'continue with a single class'.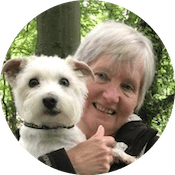 Liz Hurley has 30+ years of high school teaching experience and is one of our senior writers here at Learnopoly.