When I say the greatest band of all time, who comes to mind?
If The Beatles aren't on your list, what planet are you on?
No group of musicians has contributed more to the sound, style and trajectory of 20th-century music. Their work has infused all of popular culture and they are probably the most recognizable band on the planet.
And driving it all from the back was the legendary Ringo Starr.
The first real drum superstar, Ringo is probably the most famous drummer of all time, and certainly one of the most influential.
His style has shaped rock drumming across the world. But with such massive influence, does he have anything left to teach?
Ringo Starr's MasterClass says he does. I've taken the course so I'll share the content, what I liked, what I felt could be improved, the cost, alternatives and all that jazz.
So let's jump into Ringo Starr's MasterClass.
If you're short on time, here are a few of the highlights:
.
Quick summary
You will learn:
All about Ringo's early influences
Ringo's journey with The Beatles, and what he learnt about being in a band
The essentials of the drum kit and how to make it your own
Tips and techniques for navigating the kit and playing with feeling
Ringo's tips for songwriting
How to connect with an audience
Different takes on the drum kit, with Jim Keltner and Gregg Bissonette
Pros
A legendary teacher, oozing with charisma, energy and peace & love
Anecdotal, storytelling style teaching that illuminates musical ideas in a unique way
Actual technical lessons extremely useful for beginners
The perspective of other drummers, and a live jam
Learn about what makes Ringo Ringo
Focuses on creativity, feel and other aspects of the drums that don't get much attention
Cons
A little short
Quite basic, especially if you're an intermediate or advanced drummer
Length of course: 12 video lessons totaling 1 hour and 49 minutes.
Best for: Beginner drummers, drummers who want to develop their feel and anyone with a remote interest in The Beatles and Ringo!
Overall: Ringo was a childhood icon of mine, so spending around two hours listening to his stories and his playing was a bit like a fever dream. As a Beatles fan, and someone who's been playing drums for a while, I didn't really learn anything new, apart from the fact that Ringo is an extremely charismatic guy. For more advanced drummers, this might not be the best investment, especially considering its length. But beginners, drummers who want to work on their feel and anyone who is a Beatles fan is bound to love this MasterClass. And don't forget, there are so many other classes to take on the site, it's worth investing in if you can find others that interest you. Peace & Love!
->Click here to check latest prices for the Ringo Starr MasterClass
In this Ringo Star MasterClass review I'll be covering:
About Ringo Starr and Masterclass
Inside Ringo Starr's Masterclass
What I liked about this class and think could be improved
Who I think this course is for
The cost and any potential alternatives and most importantly…
Is the Ringo Starr masterclass worth it?
About Ringo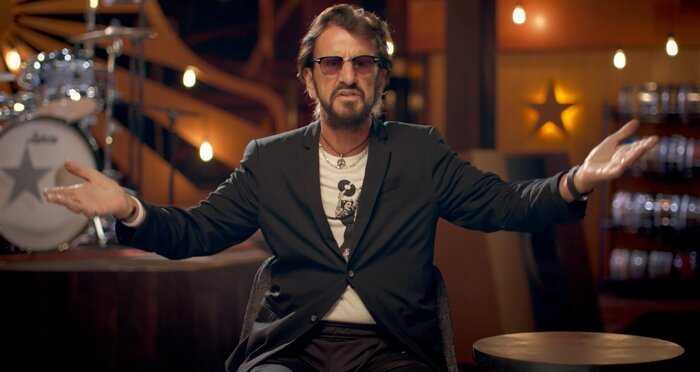 Ringo doesn't need an introduction.
But I like writing about drummers, so I'll give him one anyway.
Born in Liverpool, in 1940, Ringo was the last member to join The Beatles' definitive line-up. They took the world by storm, conquering Britain in 1963, invading America in 1964, and dominating global popular music for the duration of the 1960s.
Ringo, John, Paul and George, became icons virtually overnight, and the group has remained the pinnacle of modern pop music ever since.
Ringo's contribution to the group was a driving backbeat on their rock and roll tracks, but he also contributed to some of the most inventive drum parts on modern music, like Ticket To Ride and Come Together.
He also occasionally sang and wrote for the group, with his vocals appearing on "With A Little Help From My Friends", "Octopus's Garden", and "Yellow Submarine."
After moving into more experimental and psychedelic territory, the group went their separate ways in 1970. Ringo had a successful solo career in his own right, as well as moving into producing and appearing in film and television.
My first introduction to him, whether I knew it or not, was through his role as narrator of Thomas the Tank Engine.
Ringo has since toured with his All-Starr band, and even appeared a few times with Paul McCartney, the other surviving Beatle.
Ringo's matched grip, swinging style and 'songwriters' approach to the drum kit have garnered him major acclaim. He may not be the most technical drummer, but he's changed the game when it comes to feel.
Rolling Stone named him the fifth Greatest Drummer of All Time. He's been inducted once in the Modern Drummer Hall of Fame, and twice in the Rock and Roll Hall of Fame.
He's also a Knight Bachelor, so that's Sir Ringo Starr to you.
Check out the trailer below to see Ringo in action:
About Masterclass
MasterClass launched in 2014 and is now one of the most easily recognizable learning platforms on the internet.
The site aims to produce high quality, well-produced lessons from world-renowned instructors, with courses ranging from cooking with Gordon Ramsey to acting with Natalie Portman, to performing with Herbie Hancock.
Despite this unique selling point, MasterClass isn't for everyone, and no course or instructor is the same.
So, is the Ringo Starr MasterClass right for you? Read on to find out.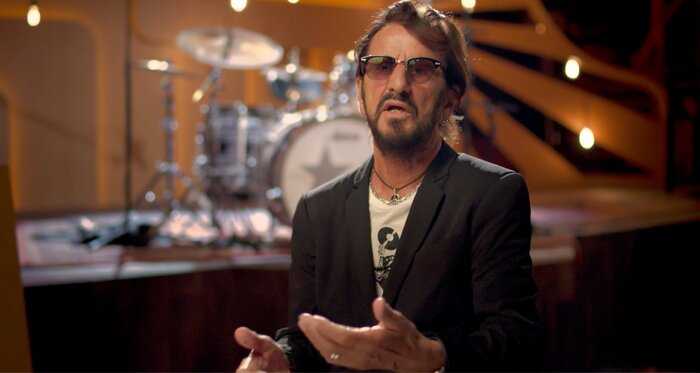 An Inside Look Into Ringo Starr's MasterClass
Ringo's MasterClass contains 12 video lessons. Well, 11 lessons and a live jam with some of the most legendary musicians of all time.
In addition to this, taking the class means you receive:
An accompanying workbook to help guide you through the lessons
The opportunity to speak and connect with others taking the course
Here, I'm going to break down each lesson of the course. The aim of this is to let you see inside the MasterClass, and help you to decide whether or not it's something you might be interested in.
Before we begin, I should preface by saying that most MasterClasses open with an introductory lesson and close with a summary one. These lessons are limited in teaching so I've left them out of the review.
Lesson 2: Have You Heard This? Ringo's Early Days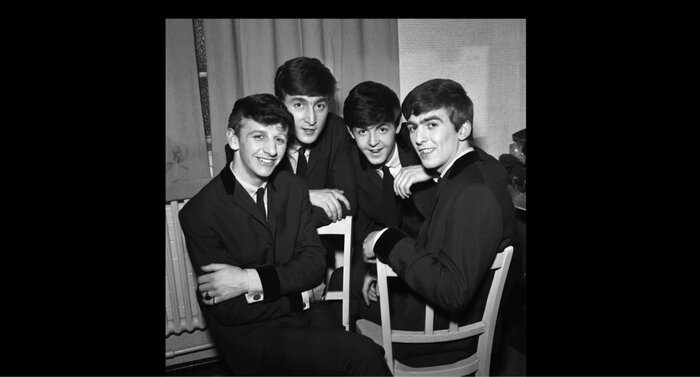 The first real lesson of this MasterClass is an exploration of Ringo's early days. Here we get to see all the influences he had on his playing, and there's a lot:
Blues
Lightning Hopkins
Bo Diddley
Skiffle
What's great about this is we get a real insight into all the factors that have come together (no pun intended) to form that distinctive Ringo sound. It goes to show how interconnected music can be, and how taking from various genres can form something completely new.
You also get to see the teaching style Ringo adopts in this MasterClass, which is like a grandfather telling a story by a fireplace. Some may expect a more formal style of teaching, but with the wealth of experience Ringo has, this format is effective.
Lesson 3: Playing In Bands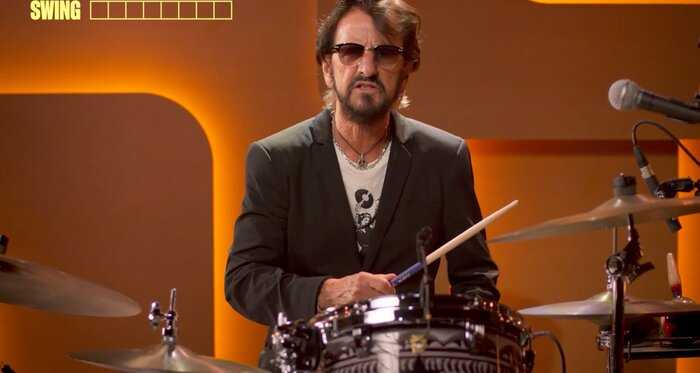 We keep going with the exploration of Ringo's career.
For those that don't know, Ringo's first real success came with Rory Storm and The Hurricanes. However, while the group was playing in Hamburg, he was headhunted for a different group. You might've heard of them? The Beatles?
The rest, as they say, is history.
As a long time Beatles fan, this is all common knowledge, but to hear Ringo's direct perspective was very unique.
What's also unique was how he used storytelling and anecdotes to give some direct lessons on playing in bands.
We hear some of the core tenets of Ringo's drumming philosophy:
Drummers are at their best when playing with other people
Playing with the singer is the most important
You become a musician by playing
It's not all about getting it right, but getting a good feel
Don't overthink it
It's all quite basic stuff, but I enjoyed the focus on elements of the drums you don't often get, the focus on playing as a musician rather than a drummer. This is especially useful if you are a beginner, as it's not something many teachers will explain at the start.
But finding the right feel with your band is essential.
We also get insight into Ringo's career as a session drummer, which I didn't even know existed. I've just called myself a devout Beatles and Ringo fan, so this is quite embarrassing.
Lesson 4: You Don't Need A Lot: Drum Kit Essentials
Finally, we get to see Ringo behind the kit.
Let me just tell you, if you are a drummer, you will appreciate this lesson. The Ludwig set-up Ringo has is absolutely gorgeous.
What is amazing is Ringo actually teaches you your first drum beat. This is an experience I cannot recommend enough, especially as a beginner.
There also are some helpful visual cues if this is your first time learning.
Lessons 5: Making The Kit Your Own
This lesson builds on what you've just learnt about the drum kit.
Here, Ringo goes into detail about how he gets his drum sound.
Most people are familiar with the standard drum set-up, but Ringo does have a couple of embellishments that make his kit his own. My favorite is a second hi-hat he has for when he wants to play with his right hand.
This is something I definitely want to try.
Ringo also explains what every drum and cymbal is, and the function it performs for his playing.
It's here that you come to realise that this MasterClass is geared towards beginners. Drummers with any experience will know what every drum does and sounds like.
Even so, it's nice to hear Ringo's perspective on the function each drum performs for when he's playing live or in a studio setting.
And if you're a beginner, you're in for a real treat.
Lesson 6 & Lesson 7: Navigating The Kit: Tips And Technique & Playing With Feel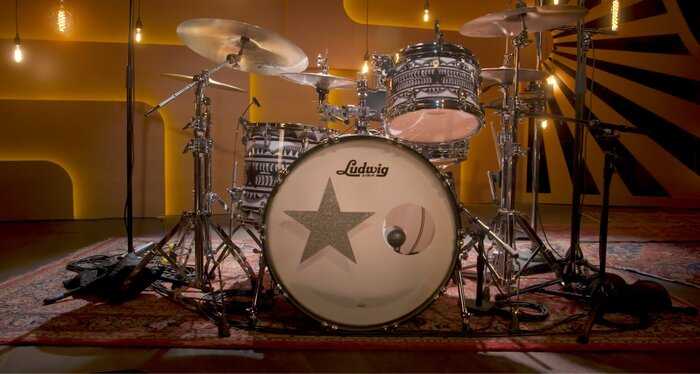 I've grouped these lessons together because they stick with the theme of drum kit technicalities.
Lesson 6 features a whole range of techniques for you to use in your own playing.
These include:
Setting up the drum stool
Rim-shot
One-handed roll
Bass pedal technique
Open hi-hats
Muting the cymbals
The ride bell
Singles and doubles
Flams
Each technique is essential to learn.
Sure, you can get the same info, perhaps with more detail, by finding a rudiment chart or drum book.
But come on, it's Ringo Starr teaching you this stuff.
I also really appreciated how Ringo explained how each new new skill or technique can be used in a song. Ringo is often described as a musical player, and you clearly see this from the MasterClass.
This leads nicely to lesson 7.
This lesson is all about playing with feel, an essential part of Ringo's style and his overall philosophy. This felt like such an important lesson, so I was a little disappointed by how short it was.
The biggest takeaway here is less is more, and you need to give the band space.
Ringo admits to never being able to play the same fill exactly twice. This is because his playing is based on how he feels, and what the song is doing at the time.
Lesson 8: Turning Life Into Lyrics
When you're in a band with Lennon and McCartney, it's fair enough to expect that you won't be the primary songwriter.
Even so, Ringo has contributed to one or two of The Beatles best-known tracks.
Back in the day, his bandmates laughed at Ringo. He'd come in with a 'new song' that would turn out to be a song that existed, with different lyrics.
But, as he grew with the other Beatles, he kept learning, and gradually became a fully formed songwriter in his own right.
That's why I love these anecdotes.
Not only are they entertaining, but they also serve a purpose for teaching a lesson about how you can develop as a musician.
I would've liked this lesson to focus a little more on actual songwriting rather than just lyrics. This is because Ringo's role in The Beatles was as a songwriter, even when he wasn't credited.
Ringo's drum parts contributed massively to the trajectory of Beatles songs and changed the trajectory of the lyrics and music already put together by Lennon and McCartney. Ticket To Ride and Come Together were literally transformed by their drum parts.
Lesson 9: Connecting With Your Audience
This lesson is all about performance.
The biggest takeaway I got from it was that Ringo still gets nervous!
Even after all these years of sold-out stadiums and world tours, Ringo can't escape the nerves before he goes on stage.
This was so nice to hear.
You can be a legend that has changed the trajectory of modern music. But, at the end of the day, we are all human.
Ringo's advice is to have a baked potato and steamed veg before going on stage, just to settle himself.
If you struggle with nerves, why don't you try it?
I'm interested to see if it works.
Lesson 10: Different Strokes: Drum Demo With Jim Keltner And Gregg Bissonette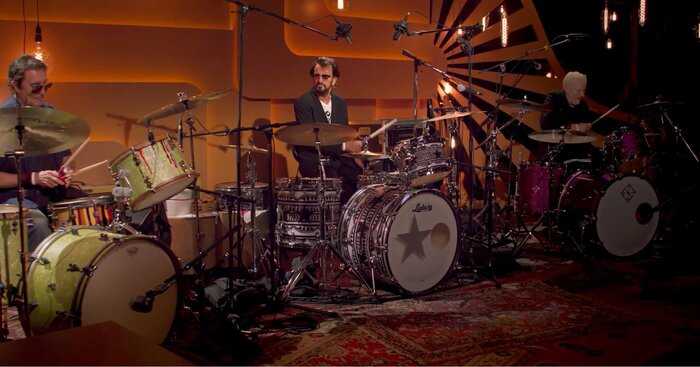 In this lesson, Ringo invites two friends to help him out.
These aren't just any friends though. They are Jim Keltner and Gregg Bissonette, two of the most accomplished drummers in the business.
It's super refreshing to get the perspective of other drummers, particularly when they talk about Ringo's playing and the impact it's had.
It's clear they all respect each other.
The trio goes over a couple of case studies, both from the role of drumming generally and Ringo's own playing. We get to analyse all the composite parts that make tracks like Come Together sound so unique.
We also get to take a look at the Cozy Cole tune Topsy and see how that influenced Ringo's playing. It was with this track that he discovered the power of the floor tom.
There's also a lot of live performance in this lesson, which is just a joy to behold. You can learn so much from just watching these musicians interact.
One thing I would say is that Ringo keeps referring to Jim Keltner as his favorite drummer, which is a bit harsh as Gregg Bissonette is sitting right there. But it's a minor point.
This lesson isn't one to miss.
Lesson 11: Expanding Your Horizons
The penultimate lesson has nothing to do with the drum kit.
Instead, it's all about expanding your horizons, trying new things and Ringo's general approach to life.
Some of the other ventures he's been involved in include:
Painting
Charity work
Climate activism
Electronic music
Spreading peace and love
This is the last proper lesson of the course, and whilst it doesn't offer anything in terms of developing your drum skills, it is nice to get some insight into the general life approach of such a legendary figure.
Peace and love man.
Lesson 12: An All-Starr Jam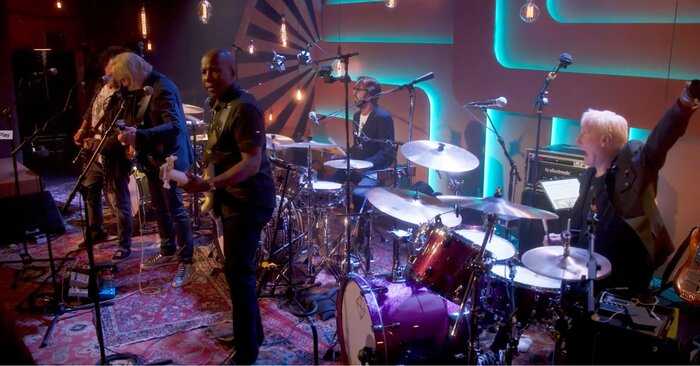 The final lesson is just a jam with Ringo and some of his friends.
Jim and Gregg are back accompanying Ringo on drums.
They're joined by:
Steve Lukather
Joe Walsh
Nathan East
Jim Cox
These musicians are alumni from groups including The Eagles, Eric Clapton, Toto and much more.
They jam for all of 16 minutes. It's quite bluesy and rocky, so if that's what you are into this is great to watch. In any case, the energy and obvious skill of these musicians means anyone can appreciate this jam.
What's really cool is the fact that Ringo incorporates all that he's been teaching into jam. These are denoted by little visuals that tell you how what he's playing is serving the song.
And just like that, the MasterClass is over.
What I Liked About The Course
Legendary Instructor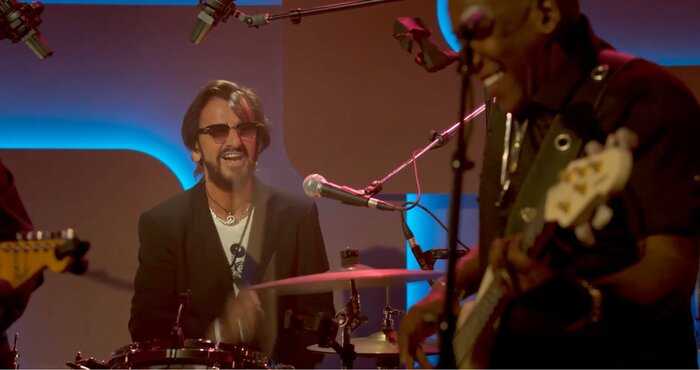 Ringo is extremely likeable.
That's true of him as a performer, and I can now say the exact same is true of him as an instructor.
Despite using MasterClass several times, and enjoying most of the classes I take, I always have this veneer of scepticism when it comes to celebrity instructors.
This is probably true more for massive stars like Ringo than anyone else.
I think I tend to forget that Ringo is in the position he's in because he has had a wealth of experiences that have got him there. This makes him a top authority for most musical situations.
Ringo is occasionally mocked as someone who gets too much credit as a drummer. But anyone who takes this claim seriously either hasn't picked up a pair of sticks or listened to a Beatles record.
This MasterClass proves more than ever that Ringo knows exactly what he is talking about.
He has been in every musical situation possible, so his knowledge is much deeper than most drummers. From starting at the bottom to getting to the height of fame that's probably greater than any other drummer has been to, everything in between has shaped Ringo in some way, shape or form.
And now he's here to share it all with you.
Teaches You How To 'Feel' The Drums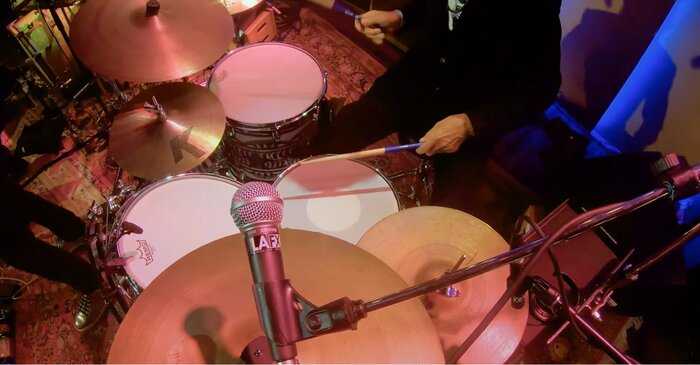 As I said, Ringo isn't touted as a technical drummer.
He is called a 'songwriters' drummer. Someone whose playing style serves the music. His drum parts may seem simplistic, but they serve the music perfectly and have played a major part in the iconic Beatles sound.
This is a big part of what the course teaches.
Everything is taught concerning how it can serve the music, which is a very rare insight to have.
I'd probably describe this as a beginners course. The language used and the way Ringo breaks things down give it that feel.
But, let me tell you, it is incredibly rare to have a beginners course that focuses on the musical elements of the kit.
Most teachers want to get you from point A to point B and play grooves as quickly as possible. There is a bit of this in the MasterClass, and Ringo actually does teach some basic grooves (which is really surreal).
But the bigger focus is on how you, as a musician and not just a drummer, can serve the music.
So whether it's describing his set-up, or his technique, or his past experiences, everything is taught with the end goal of raising the whole band and making the general sound and experience better.
Most drummers will spend years trying to develop 'feel', often having already nailed the technicals.
Developing your feel as a drummer this early is a great idea, especially as you're learning from the master.
Anecdotal Teaching Style
The other major part of this course I loved was the teaching style.
Ringo has had a very long, and very inspiring musical career, so there is a wealth of experiences he can dive into.
This MasterClass consists mainly of stories, anecdotes and jokes from his years of experience as a performer.
Be prepared for stories from Ringo's early days, from his time with The Beatles, and his years as a solo performer.
I could literally listen to Ringo tell his stories for hours.
It's kind of like gathering around the fire to listen to your grandfather tell a story from his youth. Not that Ringo looks like a grandfather, he is immaculate for his age.
What's also nice is that these aren't just stories. They actually illuminate the main content Ringo is trying to teach.
Each story he tells has a point and tells you something about drums and creativity.
Fun
Not much to say here, this course is just fun.
Ringo as a teacher = fun.
Ringo, Jim and Gregg's interaction = joyous.
The final jam = just amazing to watch.
Everybody involved in this course looked like they were having a great time making it. And that added a lot to my experience as a learner.
It's also a kind of lesson in itself about how fun creativity and music, and especially the drums, can properly be.
What I Think Could Be Improved
A Little Basic: Not For Advanced Players
The major downside of this course is that it is a little basic.
For one thing, this course is not for anyone other than beginners when it comes to learning the drums.
All the technical exercises and equipment explored here should be common knowledge to anyone with any amount of years playing under their belt.
The same is true for any major fan of The Beatles.
There aren't any new nuggets of wisdom here. You'll know all the old stories about how they got together and composed their biggest tracks.
That doesn't mean there's nothing of value in this course.
I've been playing for years, and whilst I didn't learn anything new specifically, I thoroughly enjoyed my time on the course.
I also felt like I got a renewed perspective when it came to playing the drums, which you can get at any level of playing.
A Little Basic: Not Long Enough
The other major problem with this course is that it isn't long enough.
Given the price for a stand-alone MasterClass, I wouldn't say the 2 hours of content are worth paying for this course on its own. This is because the content just isn't there.
I breezed through this course, and to be honest, I was left wanting more.
I know Ringo must be a busy guy, but I just felt like each lesson could've contained a little more detail or explanation.
With all the years of playing he has under his belt, you would've thought he could add a little more to the lessons.
As I said, I could listen to him talk for ages. But the lessons often finished before I wanted them to.
In some ways, this being a con is a good sign. It means I wanted more, so what was there clearly has value.
I just wish there was more of it.
Who Is This Course For?
There are a few specific groups who I think this course could work for:
Beatles fans looking to learn more about the group's history
Drummers looking to develop their feel
Anyone interested in drums
People who enjoy learning from anecdotes
Beginner drummers looking for some techniques and tips for set-up
How Much Does The Course Cost?
MasterClass subscriptions are $180 per year, or $15 a month, at the time of writing.
With this, you receive access to all the 100+ courses on MasterClass.
So, taking more classes means you get more for what you pay.
Finding 4-6 classes you like means you're effectively paying $30-$45 per course. This makes a lot more sense price-wise already, let alone the fact that you're being taught by some of the biggest names on the planet!
MasterClass also offers a 30-day refund if you're unhappy with your purchase.
You can buy a course individually if it's the only one that speaks to you. It's a bit convoluted, but you can buy a single MasterClass as a gift, and essentially gift the course to yourself. The price here is $90.
However, with so much to choose from, I can't imagine only one single course will spark your interest.
Alternatives To Ringo Starr's MasterClass
If you like the idea of being taught by a legend, and why wouldn't you, MasterClass has a lot more on offer.
If you're still looking to learn about the drums, why not check out Sheila E.'s course on the instrument. This one differs slightly from Ringo as Sheila is known more for her funky and worldbeat style.
You also get to cover different aspects of percussion here.
If you are looking to develop your skills in another instrument, let's say guitar or piano, there's still a lot of options available. Tom Morello and Herbie Hancock both have MasterClasses devoted to the craft they are masters of.
But some of you will just want a crash course in music more generally, so why not take a look at:
Now, the drums are the greatest instrument of all time. No if's or but's, it's been scientifically proven.
Ok, maybe not, but lots of people want to learn it, and with the dawn of the internet, this is easier than ever.
Drumeo is a great place to check out to get started with your percussive journey. The site offers a range of lessons, tips and tricks in various styles and techniques.
They also have an active YouTube channel, with lots of content for you to consume if you don't want to commit to the site's subscription just yet.
Other sites have been innovating in e-learning more generally, offering lessons in a range of disciplines, drums included.
Udemy's course Drums For Beginners is a great place to go if you want 3 hours of video lessons devoted to getting you to grips with the basics.
Alternatively, you could check out SkillShare's Basic Rock Grooves for something more specific.
What Others Have Said About Starr's MasterClass
This is a very new MasterClass, so there isn't a lot out there in terms of what others have said.
I often spend hours scouring the web to see what others have said on courses like this, but in this instance, there was very little.
I think it's because this MasterClass has just been released, so a consensus has yet to be formed.
What I can say is that enthusiasm for this course has been widespread. Check out the comments of the YouTube trailer to see how revered Ringo is among the community.
"Ringo supplied the hard snap and rhythm of the Beatlemania years and provided nuance as the band evolved. You are an amazing musician." - YouTube commenter 
This comment nicely sums up the general attitude to Ringo among the community.
I'm sure taking this course will only reinforce this idea.
Is Ringo's Masterclass Worth It?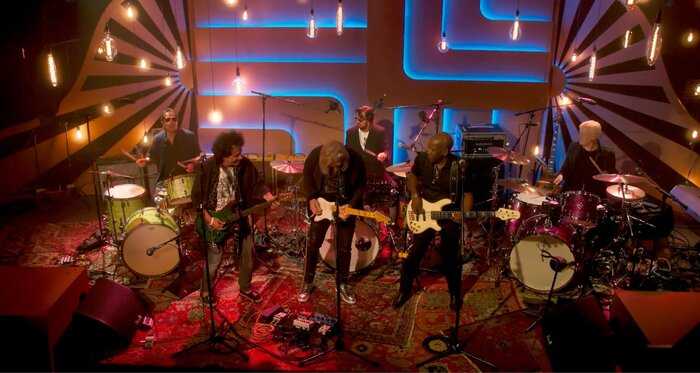 And finally, it all comes down to the big question.
Is Ringo Starr's MasterClass worth it?
This is no doubt a super fun course, and as a drummer, a Beatles fan and lifelong Ringo admirer I was obviously ecstatic going into it and clearly haven't been disappointed, so I'm a little biased.
But the answer depends on you, and what you're looking for.
If you're an advanced drummer, looking for ways to improve, this might not be the best place to go.
A lot of the technical lessons you will probably have already explored, and you will be able to go into the songwriting and feel elements of this MasterClass in a lot more depth elsewhere. Furthermore, the short length means this course isn't exactly worth it as a stand-alone option.
But anyone else, anyone who hasn't touched the drums and is even remotely interested in this course, I say check it out.
Ringo is a living legend. His stories and style are not only a joy to witness, but give a lot of insight into how you can make your drumming sound more musical and serve the song better.
He has a wealth of experience to share with you, and you have the opportunity to see it all put together in a final jam with his friends.
Every element of this course is taught concerning making the drums serve the music, which I think is a rare but important concept that isn't often explored in courses aimed at beginners.
And don't forget, a MasterClass subscription grants you access to this course and so much more.
Frequently Asked Questions
How much does the Ringo Starr MasterClass cost?
A MasterClass all-access-pass costs $180 a year ($15 a month). This gives you access to 100+ courses, including Ringo Starr's Masterclass
How long is Ringo Starr's MasterClass? 
1 hour and 49 minutes long, consisting of 12 video lessons.
Can you get Ringo Starr's MasterClass for free?
No, Ringo's Masterclass is not free. However, there are multiple offers and refunds if you're not happy.
Can I get a refund if I don't like the Ringo Starr MasterClass?
Yes, MasterClass operates a 30-day refund policy if you purchase directly through them. If you purchase through other providers, their returns policy may apply.
Can I buy Ringo Starr's MasterClass by itself?
You can buy the course by itself by using the MasterClass "gift" option. The course costs $90 as a stand-alone.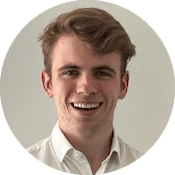 Charlie is a student reading politics at King's College London. He is also a passionate musician with over 14 years of experience. In his free time, he also enjoys cinema, long-distance running and learning new things.