italki's goal is to help you become fluent in any language. It does this by connecting you with teachers who best suit your needs. One great selling point is italki's pay-as-you-go style. This means no fixed fees or rigid timeslots to commit to.
But does it really help you to take learning beyond the classroom?
I've taken several hours' worth of lessons on italki to tell you what it's all about.
With lessons in 150+ languages, italki's focus is on virtual 1-1 tutoring. With its conversation practice, italki helps you to develop your language skills and connect with others.
Also, italki enables you to study at your own pace. Namely, you get to choose the teachers and time slots that best match your needs.
But just how good is italki? And can it really help you to learn a language faster and improve your skills in that language?
That's what this italki review is here to answer!
.
Quick summary
Pros
Over 150 languages to choose from
Effective 1-1 tutoring and conversation practice
Learn at your own pace without fixed fees
Free italki community to ask questions and receive feedback
Varied content and lesson plans to suit all levels
Option to receive tailored tutoring
Free podcasts and app to learn languages on-the-go
Helpful language assessment to determine your proficiency
Cons
No free trial available
Finding the right time slot can be long-winded
Best for: Anyone eager to learn and share experiences with other language learners – from over 190 countries. One huge upside of italki is that you can receive feedback from native speakers and professional teachers.
Overall: italki is an adaptive and practical way to learn a new language or build upon your current skills. With its interactive format, italki gets you reading, speaking, and writing in no time. Unlike other providers, italki connects you with native speakers and allows you to get personalized real-time feedback. I found italki to be an effective platform for diving right in and practicing a language 1-1. The italki Language Challenge is also a great feature that motivates your learning.
-> Click here to go to italki and check latest lesson prices
So, in this italki review I'll cover:
What italki is and how it works
The languages you can learn
What a lesson is like
How I reviewed italki
Pros and Cons
Who it's for
How much it costs
Can you get a refund?
Features of italki
Alternative providers
What others have said about italki
Is italki worth it?
FAQs
So, let's get started:
What is italki?

Italki is a language learning site and app designed to help you learn by connecting you virtually with professional and community teachers.
There are over 150 languages available, making it one of the most extensive language-learning sites available. Unlike other websites, there are no restrictions on how many languages you can learn at the same time.
With each teacher, you can choose from a range of lesson types (often determined by skill level) and, with the pay-as-you-go system, you're in complete control of how many/what type of lessons you take — no commitment to a single programme needed.
Also, some teachers give the option of a customized lesson plan. So, usually during or after a trial lesson, you can discuss your needs and receive a tailored lesson plan that matches your needs.
On the Community tab, you can ask questions, listen to podcasts, and also complete daily exercises to keep you in practice.
How does italki work?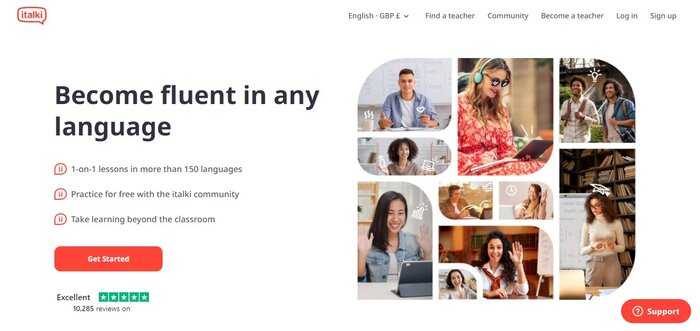 One of italki's selling points is that it's so user-oriented. You're in control of what and when you learn, as well as who you learn with! When you search for tutors they'll be specially filtered by suitability to your language and skill level.
Because you pay per lesson, there's also no fixed fees and you can choose how much time to commit.
Most teachers offer a 30-minute trial at a reduced rate and hourly rates for each lesson. Because teachers set their own rates, you can find tutors and classes best suited to your budget.
The italki Classroom is similar to Zoom but is a built-in feature of the italki desktop and app versions. So, you don't need to download any additional software.
The idea behind italki is that the best way to learn a language fast is by hiring a private teacher who can address your needs. Unlike traditional language courses, italki speeds up the learning process by making it practical and convenient for you. Namely, you get to talk to a tutor 1-1 and select the times that work best for your schedule.
With italki, you pay as you go. This means there are no fixed fees or inflexible programmes, and you can design your learning around your commitments.
You can choose your skill level, take a language placement test, and work with teachers to build customized learning plans.
Lessons vary in time and cost, so you can find the sessions that are right for you and within your budget.
Each lesson has an interactive whiteboard and chat section, which can be viewed during and after your lesson.
You have the option to record lessons and watch them back as often as you'd like, which is great for revision.
What's the method behind italki?

By hiring a tutor and engaging in face-to-face language practice, you can gain valuable skills and experience that allows you to learn a language quickly and efficiently.
With over 15,000 high-quality teachers, italki stands apart from the rest when it comes to offering personal tutoring that suits your preferences.
They also cater to businesses and test preparation such as CILS, meaning that their lesson plans are practical and the results measurable.
What languages can you learn with italki?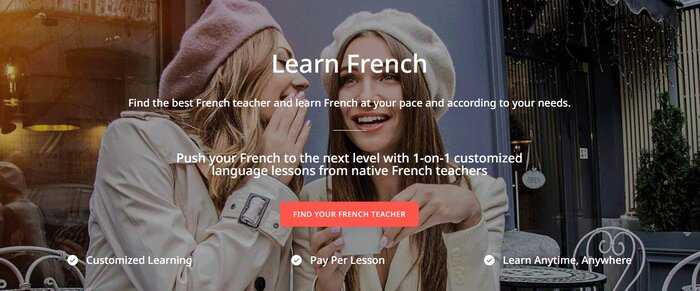 At the time of writing, italki offers a choice of over 150 languages.
To date, some of the most popular language courses include English, Spanish, French, and German.
You can also learn sign language with italki.
What a lesson is like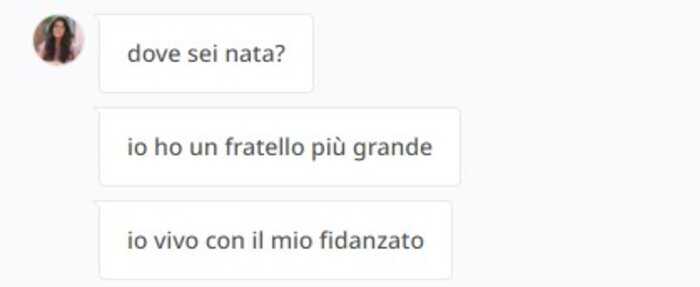 On italki, lessons will vary due to teachers' experience, lesson length, etc. During my time on italki, I took a mixture of 30-minute trial lessons and longer (1 hour+) lessons from community and professional teachers.
In your lessons, you'll be expected to converse with a tutor in your chosen language. Teachers will assess your current level if you're new, and help to develop a programme for if you choose to commit.
Of course, as a pay-as-you-go platform, you can dip in and out of lessons as you please. And, you can contact any teacher to clarify lesson content prior to purchasing.
With italki, you can return to each lesson by re-entering the chat page and reviewing lesson content. Also, you and your teacher can share resources and set tasks, so you know you can take learning beyond the classroom.
After only 1 trial lesson and 1 hour-and-a-half session, I improved my basic Italian skills by:
Conversing with a native speaker
Reading aloud and receiving feedback on pronunciation
Engaging in interactive whiteboard content
Repeating written Italian and reading sentences
During my time taking these lessons, I noticed a considerable improvement in my speaking and understanding of Italian, as well as in my confidence in speaking with others.
How I reviewed italki
To review the site, I spent 2 hours practicing as an A1 (beginner) student. I took both a trial lesson and a pronunciation session as I've used other platforms, like DuoLingo, in the past, but have practiced little conversational Italian face-to-face.
Also, I wanted to see if italki was for beginners or was more suited to intermediate learners. With this in mind, I definitely noticed I was thrown in at the deep end in terms of teacher expectations. Most teachers will ask for a basic introduction in your chosen language and will steer the session to being fully in your language or choice!
I've definitely learned to sharpen my pronunciation, as well as to engage in basic conversation. When speaking with a native, it's easier to receive instant corrections that you can remember, as opposed to traditional learning systems where tenses/syntactical issues are not always fully explained.
With italki's teaching I feel more confident in being able to speak Italian. I think that's due to the teachers' patience and their insistence on trying to understand the language — rather than relying on translation! I was able to see how my sentences could be improved and how native Italians actually speak.
Pros of italki
Over 150 languages to choose from
One of the advantages of italki over other competitors is the scope of languages and teachers to choose from.
In fact, being able to hire both professional and community teachers means you'll be getting a more personal and realistic language-learning experience, compared to textbooks or automated online programmes.
Effective 1-1 tutoring and conversation practice
Another thing that stands out about italki is that you receive 1-1 tutoring rather than group lessons. While group lessons can be fun, 2-2 tutoring means your needs can be addressed instantly and all lessons can be tailored towards your personal growth.
So, unlike other platforms where group lessons take the forefront, italki prides itself on 1-1 tutoring where your own strengths and weaknesses can be addressed to best encourage fast learning and growth in your chosen language.
Learn at your own pace without fixed fees
In addition to italki's 1-1 tutoring, what helps give them an advantage over some other providers is their pay-as-you-go-system.
This means that you can pick and choose lessons based on your availability and avoid committing to rigid programmes that don't work around your lifestyle.
Overall, this means you get more value for your buck, as you get to frame your language-learning around your personal schedule, rather than catering to a fixed timetable.
Free italki community to ask questions and receive feedback
Like some other providers, italki offers an online community where you can post and answer questions as you please.
This is a great tool to encourage you to engage with different content and to clarify any misunderstanding in your language-learning journey.
What's more, there's also the italki language challenge, where you can rack up points and rewards for hours spent practicing your chosen language!
Cons of italki
No free trial
While italki does seem to advertise a free trial, I couldn't see any proof of this when I signed up. In fact, italki language tests are offered at around $30, with the Oxford Placement Test advertised for $10.
So, while trial lessons run for as little as $3, it's a shame there's no free trial to lure users in. With other providers, there's often a free trial period, such as being able to trial services free for 14 days prior to cancellation or charge.
That being said, the fees are reasonable for someone's knowledge and time, and can be seen as a motivational factor in language-learning. If people pay for their lessons, they're often more likely to value them more highly and engage more deeply with lesson content.
Finding the right time slot can be long-winded
While this may not seem like a major problem, for me it was a downfall that I couldn't search for teachers/lessons according to my schedule. Instead, I had to search only by language and sift through a pool of tutors to find which ones matched up with my own schedule.
Of course, there are over 15,000 tutors to choose from overall, and it's near impossible that you couldn't find a lesson that matched up with your schedule. But, it would've been a nice touch to be able to search for specific time slots, especially as italki values language-learning being personal and convenient!
Who is italki for?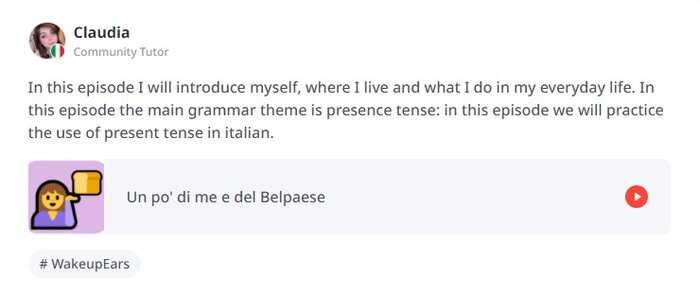 The italki learning style would suit anyone who's:
Keen to practice speaking in their language of choice
Feels they'd benefit more from 1-1 learning
Unable to commit to rigid programmes and fixed time slots
Already has some foundational skills and is looking to advance
While italki is designed for students of all skill levels, it's worth noting that you'll be expected to converse in your chosen language. So, coming to italki with some basic knowledge to build upon is ideal.
Right away, italki has you speaking and listening in your chosen language. This means you get real-life experience talking to a professional teacher and/or a native speaker!
How much does italki cost?
Unlike other providers, italki doesn't have a set subscription fee.
Instead, you search and select sessions according to your own wants and needs and only pay for what you select. For a 30-minute trial lesson, you're looking at around $3.99.
After that, teachers set their own hourly rates. On average, this is about $10 — but varies according to teachers' experience.
One perk of italki compared to other providers is that you only pay for what you can commit to. So, this means you don't miss out if you can't make a particular session — as is sometimes the case with group classes!
Can you get a refund if you're not happy?
At the time of writing, the below information is correct.
italki offers full refunds for any canceled or declined lessons. If you have a lesson problem, you should report this to italki within 3 days so they can review it.
Because there are no fixed fees, this also means there's no commitment if you find italki isn't for you. That being said, the scope of available lessons and teachers means you're more likely to find a tutor that works for you.
Features of italki
There are lots of great features on italki, here are some of the highlights:
Desktop- or device-based to best suit your needs — This means language learning is accessible to you both at home and on-the-go
italki Challenge — Earn badges, certificates, and even coupons when you complete a 12+ hour goal
italki Community — Ask and answer questions, receive advice for any issues you're having, and even just practice talking/writing in another language!
italki Business — To help your team become fluent in any language
Alternatives to italki
There are lots of options when it comes to learning a new language online. Each comes with their own pros and cons. So, I'll keep this short with a brief comparison of italki against three other leading online language learning providers
Like italki, Rosetta Stone is another big name in language e-learning. They have over 25 years' experience teaching languages and their courses have been taken by over 25 million people.
If you prefer more traditional teaching methods, such as learning by reading and repeating, Rosetta Stone might be the provider to consider here.
At the moment, Babbel has over a million active users at a given time, making it one of the most popular language apps out there. So, how does it compare to italki?
The app design is pleasant to look at, easy to navigate, and prompts your learning through a mixture of structured lessons, images, and games. If you're a visual learner, this'll probably appeal to you more than italki.
That being said, italki's advantage is connecting you to professional teachers and native speakers. This is so you can sharpen your skills on a 1-1 basic using methods most applicable to real life.
Because of this, italki's practical approach means you'll probably grasp the spoken word more easily than you would with Babbel.
italki vs Duolingo
In recent years, DuoLingo has set itself at the top when it comes to online language learning. Part of the appeal is its functionality as well as its availability as a free version.
Through visual icons, streak systems, and community forums, DuoLingo encourages practice, repetition, and daily commitment to your language.
Unlike italki, DuoLingo's lesson plans are more structured and test your language and grammar with in-depth quizzes. However, DuoLingo lacks in the 1-1 tutoring department. All lessons are automated and community interaction is limited to typing.
We have also reviewed a number of other language apps and you can check out our reviews below:
italki: What others have said
My aim here is to write the best and most balanced italki review, so here are some reviews I have found on the site and on forums such as Reddit:
"I'm currently learning Tagalog and have been working with a tutor on italki. I've had just over 20 lessons (30 min each) and I'd say I'm in the A2 range. For me, the tutor is more practice than learning. I spend time on my own with a textbook to get grammar and vocab and then use the tutor for practical application. If you're planning on only using a tutor without time on your own, I believe it'll take longer" -- Comment from Reddit
While I understand this user's point, the reverse could also be true. Textbook-learning without practical application can be insufficient when it comes to being able to apply your chosen language in real-world scenarios. Plus, most users reach fluency significantly quicker when using 1-1 tutoring sites, even when they're studying in their own time as well.
"I've tried both Verbling and iTalki for 3 years. I prefer Verbling [...] My experiences in iTalki are not good, the tutors felt unprofessional and seemed to just want to have conversation based lessons instead of putting effort in the classes." -- Comment from Reddit
It's true that italki is largely conversation-based, and with 15,000+ tutors to choose from, there's no one-size-fits-all. Tutors are also in full control of their classes, which can sometimes mean that lesson plans (if any) are more relaxed.
"I joined iTalki recently and I've taken about 6 lessons so far. The first couple lessons are always about figuring out which tutor suits you. Once you find someone you're comfortable with, iTalki becomes an excellent tool to practice your speaking skills." -- Comment from Reddit
"I have noticed a significant improvement in the way I learn English. I have even already had some interviews in English, something that was not possible a few months ago." -- Comment from italki
"I would go with italki instead of the expensive course. I think that having a cool teacher is more helpful than anything else. With italki, you can choose the teachers. With the university, you can't." -- Comment from  Reddit
Overall the feedback for italki was mostly positive and focused on the value of 1-1 conversation practice. Having taken a few lessons myself and grown considerably in confidence, I can see why people are rating italki so highly!
Conclusion: Is italki Worth It?
In short, it depends on your preference.
If you've tried out some other providers like DuoLingo and found the content hard to translate into everyday life, italki is an excellent resource for building your speaking and listening skills.
Also, if you have a busy/unpredictable lifestyle and find that you can't commit to fixed days, italki makes the scheduling process easy and convenient for you by letting you choose your time slot.
Although I don't have extensive speaking skills in my chosen language, I found that after only a couple of hours I had so much more confidence speaking Italian aloud than I ever did from using previous sites.
While being thrown in at the deep end and conversing almost solely in your chosen language is intimidating, it is arguably the best way to progress and advance those foundational skills.
With trial lessons starting at as little as $3, with no commitment needed, you have very little to lose and a whole lot to gain. If you're looking for adaptive learning that suits your needs and helps you to become fluent fast, italki is one of the best e-learning options out there.
So, why not browse the teachers and give it a go?
Frequently Asked Questions
How much does italki cost?
italki uses a pay-as-you-go system, which means you pay per session rather than for a subscription. Because italki has over 15,000 teachers who set their own rates, prices can vary, but most hourly rates are around $10.
How does italki work?
italki connects you with certified teachers with proven experience to help you develop your language skills on a 1-1 basis. Classes involve virtual conversations and include a chat box, interactive whiteboard, and attachment option for sharing other resources.
What languages does italki teach?
To date, italki teaches over 150 languages. This includes sign language!
Can I get a refund?
Because you pay per lesson, italki reviews refund requests on a case-by-case basis. If a teacher cancels or you feel you didn't get your money's worth, italki asks you to report it within 3 days so that they can investigate.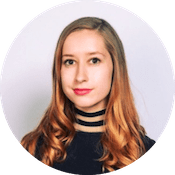 Rebecca graduated from King's College university with a first class honours in English Language, followed by a Masters' Degree in Eighteenth Century Studies.